15 Electric Scooter Accident Statistics (2023 Update)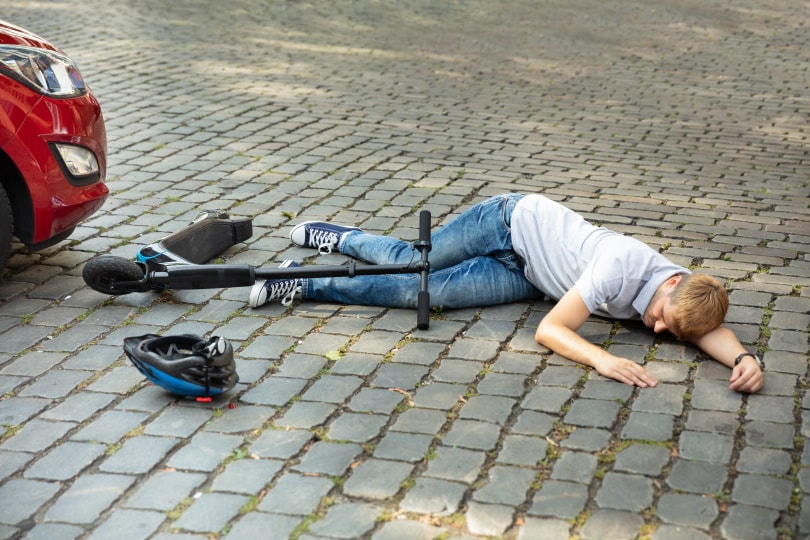 Note: This article's statistics come from third-party sources and do not represent the opinions of this website.
The electric scooter, or e-scooter, has surged in popularity, especially in big cities, where it provides a relatively effortless and convenient means of avoiding traffic and getting from one location to another quickly. They're also popular on university campuses and are even offered by some employers to their employees on large sites. Different states and cities in the US have various rules pertaining to the use of these and other so-called micromobility vehicles. In some cases, the rules are strict to avoid accidents and to assuage public fears of being hit by scooters that can zip along at 20mph or more.
Below, you will find 15 statistics related to e-scooters, including data on accidents and the types of injuries that electric scooters can cause.

Top 15 Electric Scooter Accident Statistics


Electric Scooters
1.

The first electric scooter was invented in 1918
(Online Bicycle Museum)
Although they gained popularity in the 1990s and 2000s, electric scooters are nothing new. The motoped was introduced in 1915 and had a small motorcycle engine mounted over the front wheel of a modified child's scooter. The four-stroke engine could reach speeds of up to 30mph, but it was a gas engine.
In 1918, however, Eveready bought the design, and a battery and coil were fitted to the engine. Although it did still rely on a gas engine, it was arguably the forerunner to today's e-scooters. However, it was not especially popular with everyday citizens and was used primarily by postmen and New York gang members; the latter appreciated its ability to cruise down alleyways and away from the police.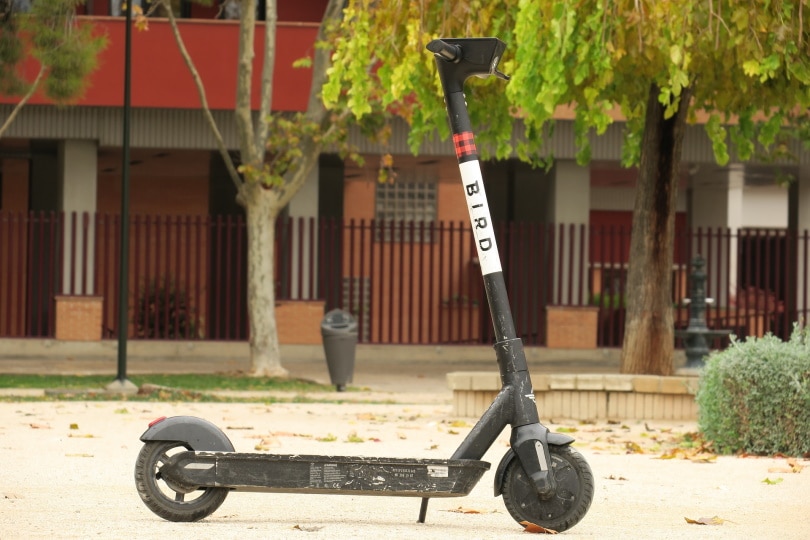 ---
2.

The Peugeot Scoot'Elec was the first mass-produced electric scooter, launched in 1996
(Car Covers)
The Scoot'Elec lays claim to being the first mass-produced electric scooter. It was developed by Peugeot in 1996, and it used nickel-cadmium batteries that gave it a top speed of 31 mph and a range of 29 miles. Although the scooter was mass-produced, it was also heavy, and its cadmium batteries meant that it did not have the environmentally friendly credentials of its successors.
---
(NACTO)
Although Peugeot made the first mass-produced e-scooters in the 1990s, it wasn't until 2009 that the modern iteration of the scooter was seen. Inokim launched a lithium-ion battery-powered scooter. Lithium-ion batteries can be charged and are much lighter than nickel-cadmium batteries.
This new lightweight and inexpensive e-scooter has become very popular. Although you can buy an electric scooter for a couple of hundred dollars, you can rent it from micromobility services in many major cities.
Uber and Lime, two popular ride-sharing companies, offer e-scooter and e-bike rentals, for example, and there are estimated to be 85,000 of these personal mobility devices available for rental in 100 cities across the US.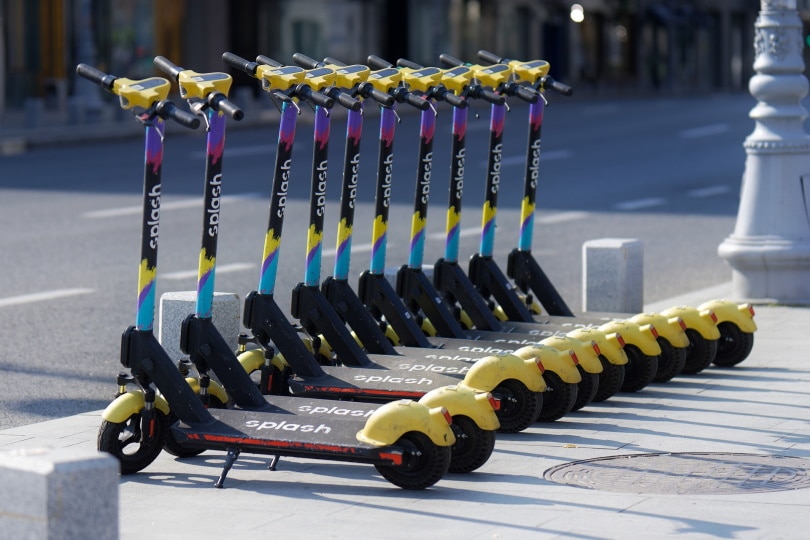 ---
4.

70% of city residents view e-scooters positively
(Statista)
Although there have been some concerns over the safety of scooter users, as well as pedestrians and other road users, surveys suggest that e-scooters are viewed positively. In fact, 70% of people that live in cities say that they see them as being positive.

Accident Types and Causes
5.

Less than 5% of electric scooter riders wear a helmet
(JAMA Network)
Most manufacturers and rental companies advise that all users wear safety helmets. While laws vary from state to state and city to city, many areas of the US do not require that riders over the age of 21 have to wear a helmet when using one of these devices. As a result of this, 4.4% of electric scooter riders wear a helmet. This reluctance to wear a helmet has contributed to the fact that head injuries are the single most common injury type, accounting for 40% of people that report to emergency departments following an e-scooter accident.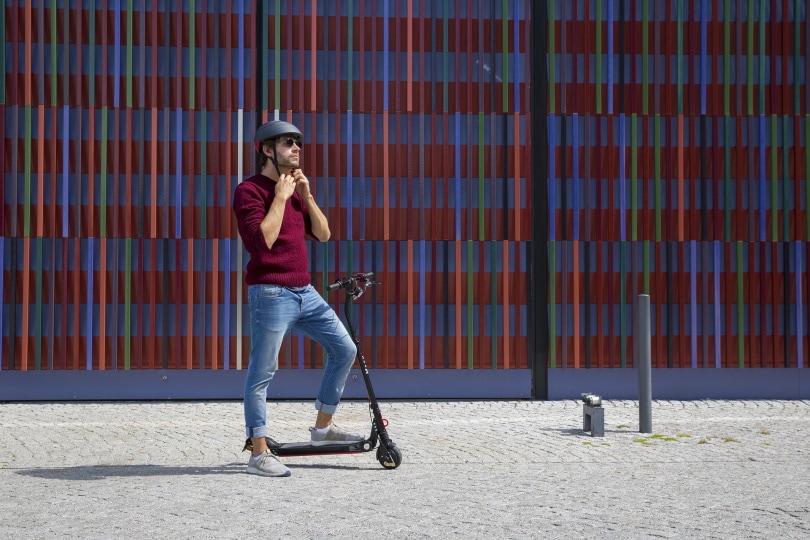 ---
6.

80% of electric scooter fatalities involved a car
(The Conversation)
Scooter fatalities are thankfully rare, with approximately 30 such deaths occurring between 2018 and 2021. However, no matter how nippy and convenient e-scooters are, they do not offer the same level of protection as cars or other motorized vehicles. In 80% of the recorded fatalities, the accidents themselves involved a car.
Surprisingly, most accidents occurred during the day, and 80% of accidents between cars and electric scooters occurred at intersections, with most occurring when the scooter approached from the driver's right side.
---
7.

80% of electric scooter accidents are falls
(JAMA Network)
Three main types of e-scooter accidents have been identified. These are accidents where the scooter is hit by a vehicle or moving object, collisions with stationary objects, and falls. 80% of e-scooter accidents were recorded as falls, while 11% were collisions with other objects, and 9% involved the scooter being hit by a moving object or vehicle.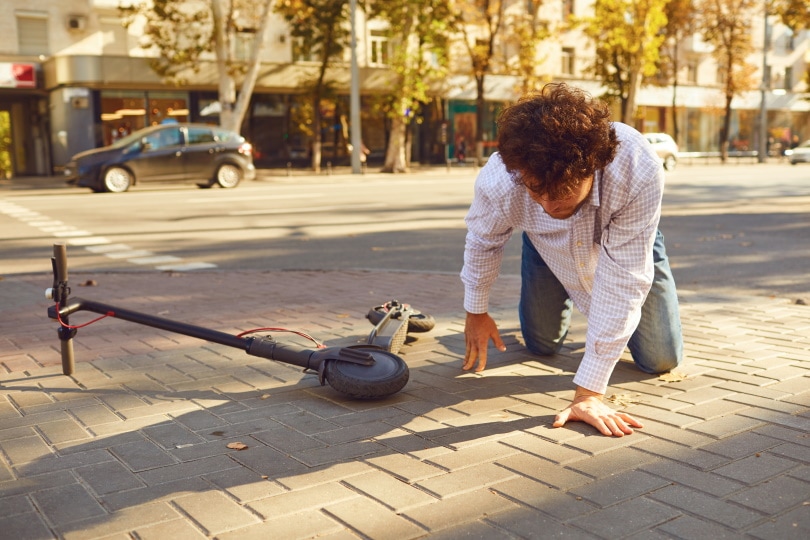 Accident Statistics
8.

In 2018, there were 19 electric scooter injuries per 100,000 US citizens
(Statista)
Perhaps unsurprisingly, given the recent surge in the number of electric scooters and e-scooter services, there has been a significant rise in the number of scooter injuries in the US. In 2014, there were just over 4,500 injuries reported during the year.
During 2018, there were over 14,500, which is a more than 220% increase in just 4 years. There were 19 injuries to electric scooter riders for every 100,000 US citizens.
---
9.

20 people are injured for every 100,000 e-scooter users
(CDC)
One study by the CDC found that, in Austin, Texas, the rate was equivalent to 20 injuries for every 100,000 e-scooter users. 18- to 29-year-olds were the age group most likely to suffer injuries, although this is also the age group that most often uses e-scooters.
---
10.

There are 2.2 accidents per 10,000 e-scooter miles
(Batta Fulkerson)
A common way to look at accident rates for vehicle users is the number of accidents per mile or per 10,000 miles. Cars experience 0.1 accidents per 10,000 miles, while motorcycles endure 0.05 accidents per 10,000 miles. Electric scooters have an accident rate of 2.2 per 10,000 miles, which is significantly higher than both.
---
11.

40,000 e-scooter injuries were treated in emergency departments between 2014 and 2018
(JAMA Network)
Not all electric scooter accidents lead to hospitalization or hospital visits, and many minor incidents are likely unreported. However, between 2014 and 2018, there were a total of 40,000 e-scooter injuries treated in emergency departments and hospitals across the country, with most occurring in riders aged between 18 and 34.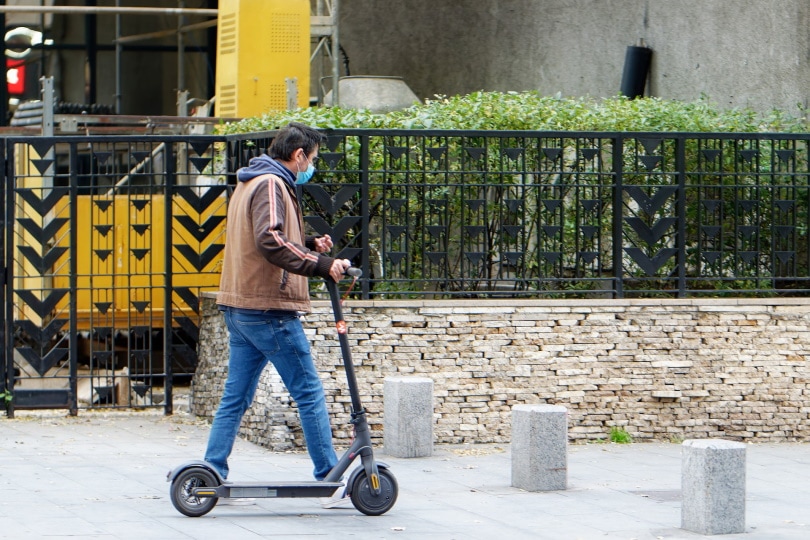 Injuries
12.

Approximately half of e-scooter injuries are severe
(Batta Fulkerson)
It is difficult to get exact figures of the number of people injured and the severity of injuries suffered, but according to figures from a handful of major hospitals, about one-half of all injuries suffered during e-scooter accidents are considered severe. Severe injuries include fractured bones and organ damage.
---
13.

There were 25,400 visits to emergency departments in 2020 resulting from e-scooter accidents
(CPSC)
Electric scooters are included in a group known as micromobility products. This includes e-bikes and hoverboards, as well as e-scooters. Between 2017 and 2020, micromobility products led to 190,000 emergency department visits. Specifically for e-scooters, there were 7,700 ED visits in 2017, 14,500 in 2018, 27,700 in 2019, and 25,400 in 2020.
The 2020 drop in accidents is likely attributed to people staying home during the Covid pandemic. Fewer people went to work, shops were closed, and there were fewer opportunities for people to use these devices. Figures could rise again as the USA reopens its doors and people return to work.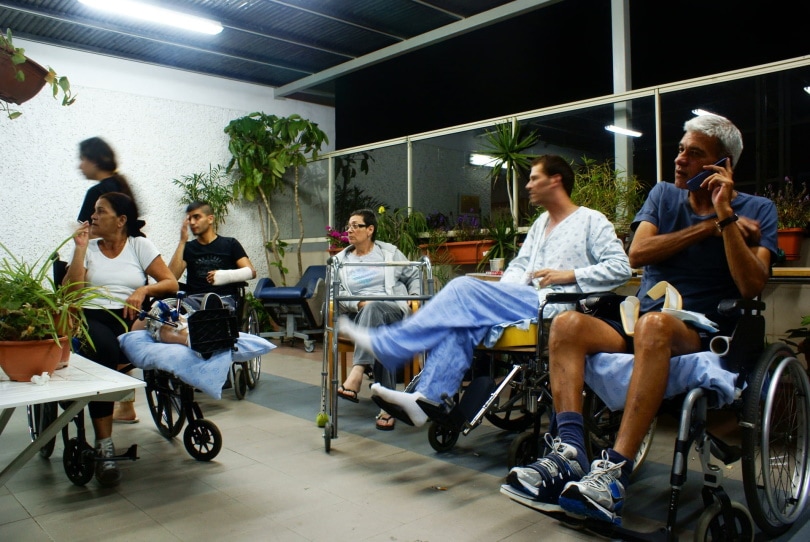 ---
14.

There were 71 fatalities of micromobility riders between 2017 and 2020, including e-bikes, hoverboards, and e-scooters
(CPSC)
Taking into account all forms of micromobility vehicles, there were 71 total fatalities between 2017 and 2020, but the actual figure may be higher since some accidents may not have been reported.
---
15.

The most common injuries are to the upper and lower limbs, head, and neck
(CPSC)
Whether the accident was caused by a fall, collision with a vehicle, or any other type of accident, the most common injuries occurred to the head, neck, upper limbs, and lower limbs. Experts advise that riders always wear a helmet, but helmets are not usually made available when using a ride drop-off scheme.
Similarly, riders are advised to check the scooter's worthiness and condition before using it, ensuring that it is safe for use. It is also advised that people do not drink or ride electric scooters under the influence of drugs and that they do not use cell phones or other mobile devices.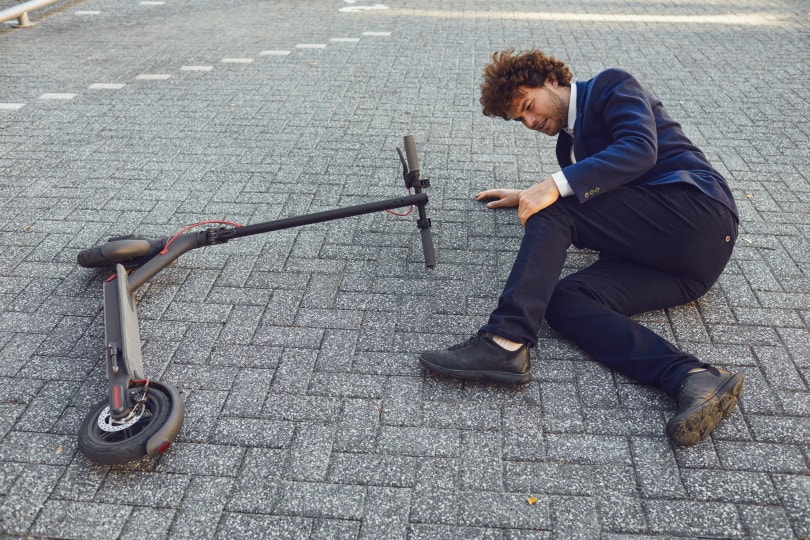 Frequently Asked Questions About Electric Scooter Accidents
How Many People Have Died From Electric Scooters?
There are no exact e-scooter fatality figures released, but at least 29 people died between 2018 and 2020 as a result of e-scooter accidents. This figure includes electric scooter riders themselves, as well as pedestrians and other vehicle users. Most electric scooter rider fatalities involved cars and other vehicles.
Has Anyone Been Killed On An Electric Scooter?
Dozens of people have died following accidents on electric scooters. The precise number is unknown because many of the deaths are recorded as accidental deaths, and the exact details may not be noted. It is believed that the first person to die in a fatal electric scooter crash was Jacoby Stoneking.
The death, which occurred in September 2018, was ruled an accident, and there was no sign of him being hit by another car. Stoneking initially survived the accident and asked a friend to call a lift for him but was found unconscious and unresponsive. (Washington Post)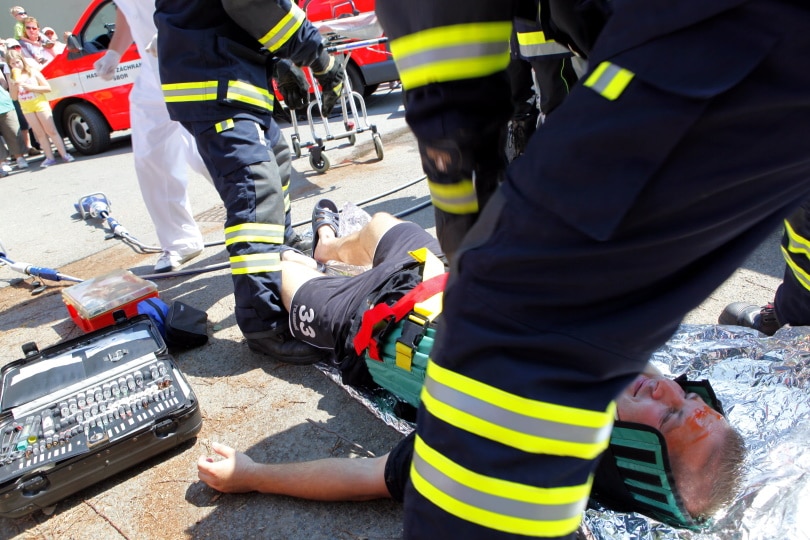 How Common Are Scooter Accidents?
It is estimated that for every 100,000 trips taken on an e-scooter, there will be 20 individuals injured. These figures only consider injuries that require hospital treatment, and the actual number of accidents is likely to be much higher when it includes accidents with minor injuries. (CDC)
Are E-Scooters Legal?
Electric scooters are legal in the US, but some laws restrict their use, and they are set at state level. In New York City, for example, an e-scooter must have handlebars and a floor or seat. They cannot be ridden at speeds over 15mph or in bicycle lanes, and it is also illegal to ride them on streets with a maximum speed limit of 30mph or higher. They should not be ridden on sidewalks, and although recommended for 16- and 17-year-olds, helmets are not legally required for electric scooter users. (New York City DOT)
The laws and regulations change depending on the location, and it is the rider's responsibility to know and follow those rules when they borrow or ride one of these vehicles.

Conclusion
Electric scooters, or e-scooters, are taking cities by storm. They are easy to operate, lightweight, and environmentally friendly. Riders are not beholden to gas company prices, and many major cities already have or are planning to allow ride-sharing companies like Uber to install dock-free devices that can be dropped off anywhere.
However, while these micromobility vehicles are lightweight and convenient, they still pose something of a risk to their users as well as pedestrians and other road users. Riders should check local laws to ensure that they ride legally, wear a helmet, and check the condition of the scooter before they get on and ride to avoid accidents. Accidents most often occur during the day, at intersections, and most fatal accidents involve a car or other motorized vehicle, but falling and hitting stationary objects are two other common types of e-scooter accidents.
---
Featured Image Credit: Andrey_Popov, Shuterstock