17 Facts About Ferrari – Statistics 2023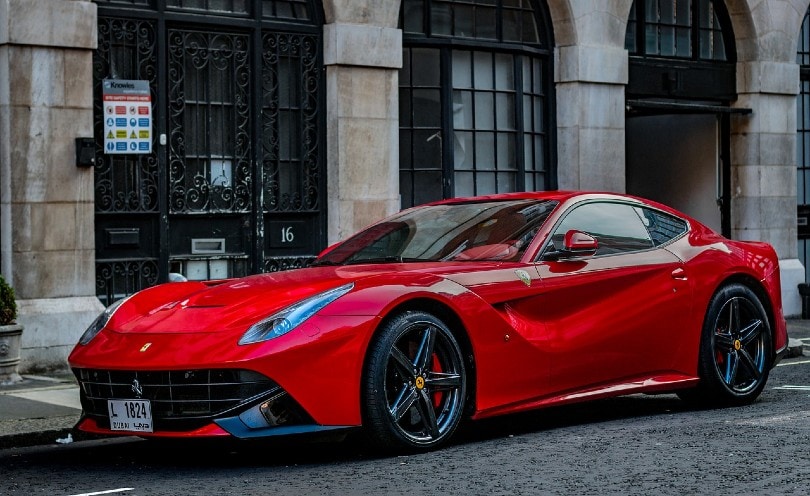 Note: This article's statistics come from third-party sources and do not represent the opinions of this website.
Ferrari is one of the most iconic names in the automotive world. But despite being the subject of bedroom wall posters and adorning items of clothing around the world, the exclusive marque has only sold more than 10,000 cars in a year, once, in 2019. This exclusivity has led to a minimum cost of $200,000 for a new Ferrari and propelled it the status of car icon.
Did you know that the first cars designed by Enzo Ferrari couldn't be called Ferrari and that, even though 40% of Ferraris sold today are red, the color wasn't the first choice of Enzo himself? And while Fiat now owns 90% of the Ferrari company, it was nearly sold to Ford in the 1960s.
Read on for 17 facts about the Italian car manufacturing powerhouse, including:

The 17 Ferrari Facts

Ferrari History
1.

The first car Ferrari manufactured wasn't a Ferrari
(Mental Floss)
Enzo Ferrari started his affair with fast cars as a racing driver for Construzioni Mecchaniche Nazionali before moving to Alfa Romeo. After becoming the head of Alfa Corse racing, Enzo wanted to make his own racing cars. In 1939, he did exactly that but he agreed with Alfa that he would not use the name Ferrari for four years. As a result of this agreement, when he launched the 815 Auto Avio Costruzioni in 1940, they did not bear the Ferrari name.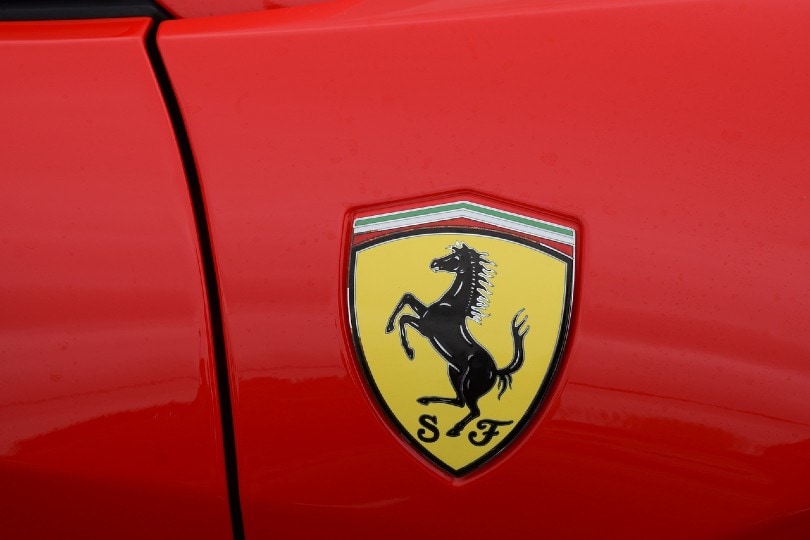 ---
2.

The first Ferrari launched in 1947
(Ferrari – History)
Although the agreement with Alfa lapsed in 1943, Enzo was still unable to produce cars under the Ferrari name: this time because the Ferrari factory in Maranello was bombed in 1944 and 1945. It wasn't until 1947 and the reconstruction of the company's factory that the Ferrari V12 125S was debuted. Only two of these cars were made and after a "promising failure", the 125S won Rome Grand Prix and went on to win a further five grands prix that season. Neither of the cars survived because they were taken apart and the parts used to make the company's next cars.
---
3.

Ford almost purchased Ferrari
(Discovery UK)
By the 1960s, Ferrari had started to manufacture road cars, but only to use the profits to fund the company's racing division. At the same time, automotive giants Ford wanted to invest in buying a successful racing division. They prepared a multi-million dollar deal to buy Ferrari and were close to sealing the deal, but their demands to control the budget and racing decisions of the group meant that Enzo pulled out of the deal and literally walked away from the bargaining table. Henry Ford II demanded that his designers "build me a car that will crush Ferrari at Le Mans", as a result, and the Ford GT40 was born.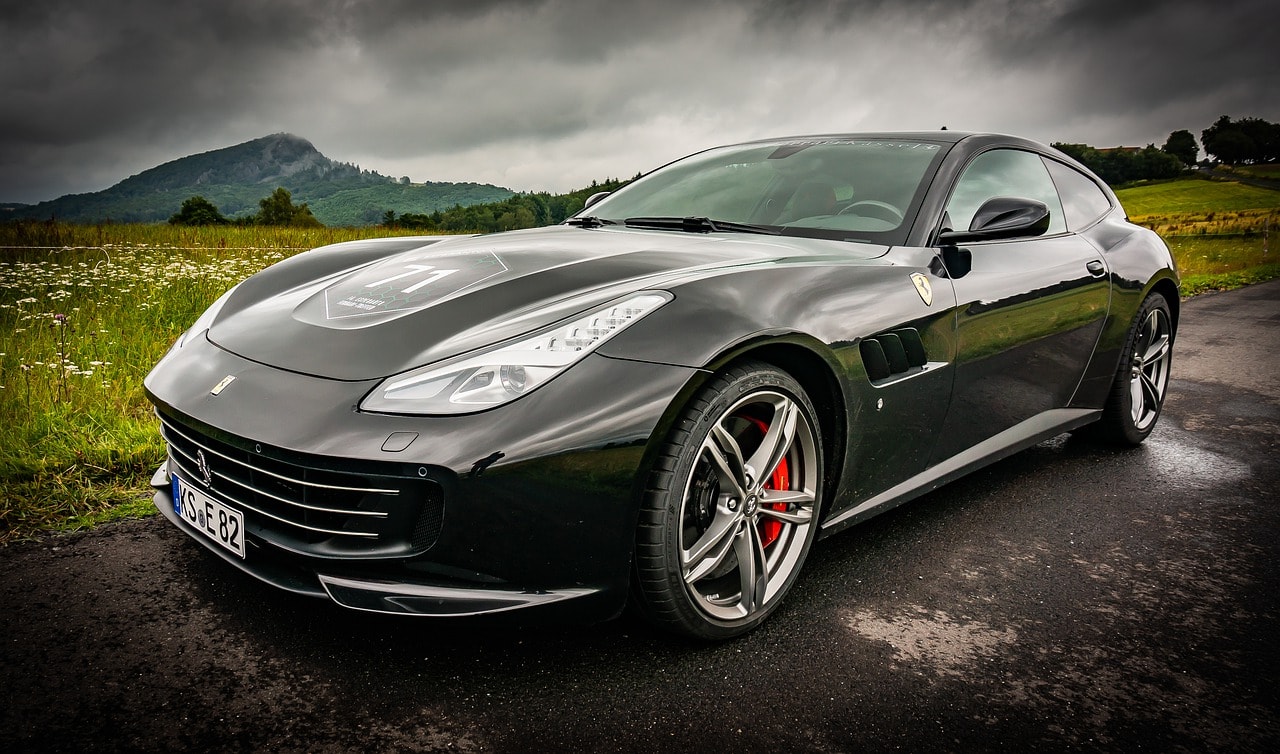 ---
4.

To date, they've manufactured and sold nearly 250,000 cars
(Ferrari Lake Forest)
One of the reasons that Ferrari is such an iconic name in motorcars is its exclusivity. They are rare enough that the presence of a Ferrari still turns heads. To date, there have been more than 200,000 of the various Ferrari models manufactured sold.
---
The Ferrari Legend
5.

The Ferrari prancing horse is a nod to a World War I pilot
(Mental Floss)
The prancing horse emblem of the Ferrari is as famous as most of the car designs. It is on every car sold and features prominently on the company's Formula 1 cars. It came about when Enzo Ferrari, a war veteran himself, spoke to Count and Countess Baracca, parents of renowned World War I flying ace Francesco Baracca, who suggested he adopt the logo because it would bring him luck. Nine years later, the emblem was added to Enzo's Alfa Romeo.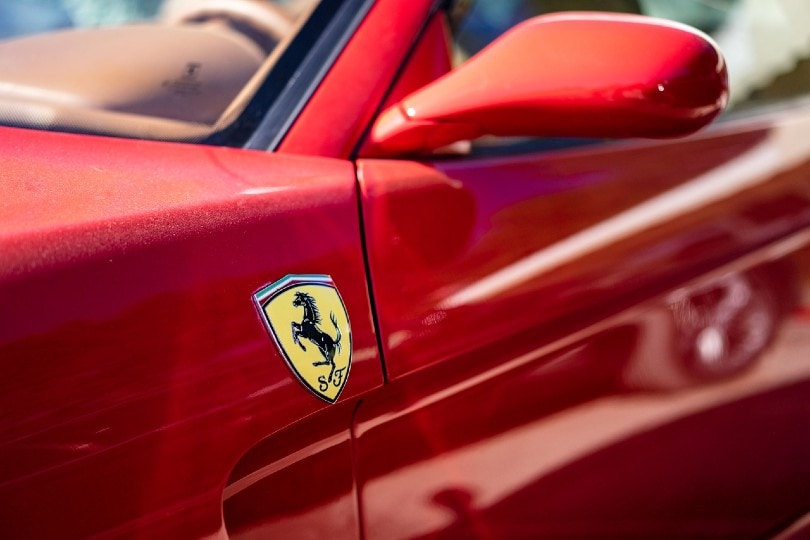 ---
6.

The Ferrari red color wasn't chosen by Ferrari
(Mental Floss)
Red is the color most often associated with Ferrari. Their Formula 1 cars are red and most publicity shots show a red Ferrari, but it wasn't Enzo Ferrari that chose this color. Ferrari was assigned the color red by the Formula 1 governing body, the FIA, and was given to all Italian Grands Prix cars.
---
7.

Today, 40% of Ferraris are sold in Ferrari red
(Ferrari – Press Release)
Enzo Ferrari may not have chosen the color red but it has become synonymous with his cars. Although it is possible to patent colors, and while Ferrari does own a lot of patents even including one for the noise of its engine, Ferrari has not patented what many people already describe as "Ferrari red". Despite this, 40% of Ferraris sold are in the Ferrari red color.
---
8.

Ferrari has won the most F1 constructors' championships
(Ferrari – Racing)
Enzo Ferrari only started selling road cars to finance his racing ambitions, and the strategy has certainly paid off. They have won 16 constructors' world titles, more than any other team, and they have won 15 drivers' titles. They have won more than 230 Grand Prix victories and are the only team to have taken part in every season since the Formula 1 World Championship launch.
---
9.

You can visit a Ferrari theme park
(Ferrari – Brand)
While most people can only dream of one day owning a Ferrari, it is possible to visit one of the brand's two official theme parks: Ferrari World Abu Dhabi and Ferrari Land Portaventura. Both offer rides and experiences that are meant to partially recreate the thrill of driving the iconic prancing horse.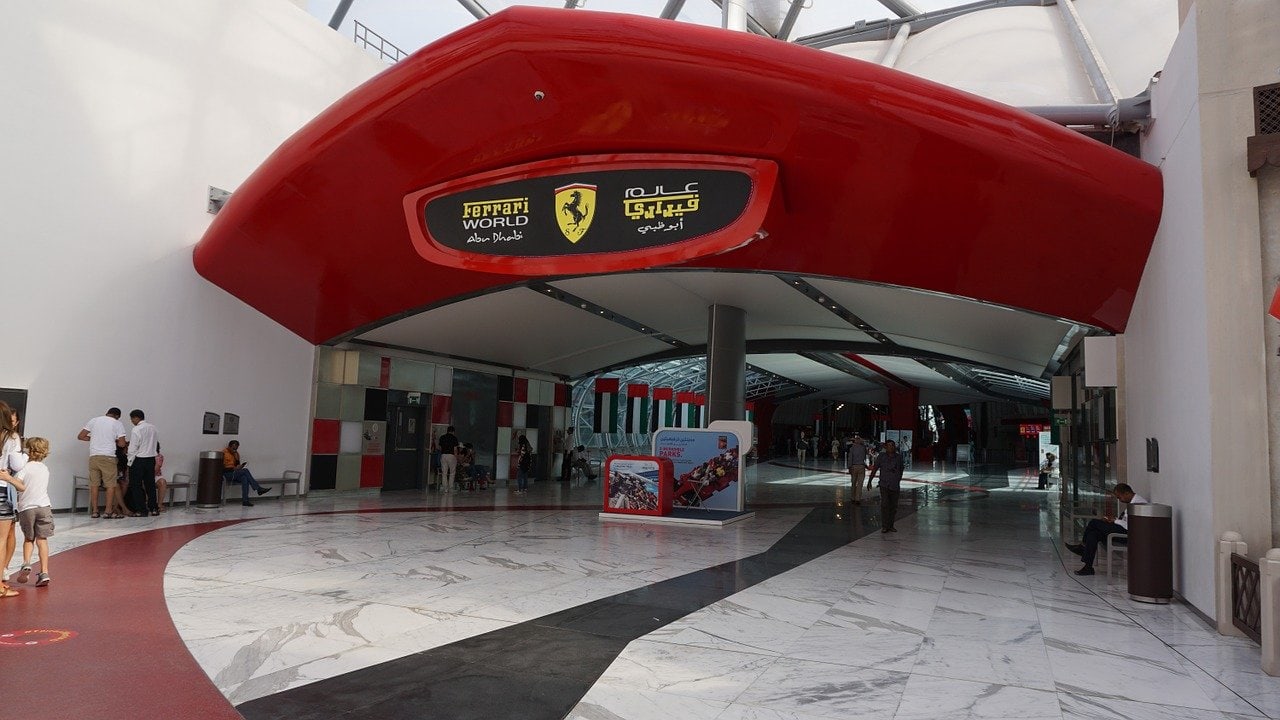 ---
10.

The most expensive car ever sold was a Ferrari, and cost nearly $50 million
(Discovery UK)
One of the ways in which Ferrari has retained its exclusivity is through high pricing, but the price of a new Ferrari pales in comparison to some of the prices they reach at auction. In a list of the top ten most expensive cars ever sold at auction, Ferrari fill seven of the slots. The most expensive car sold at auction was a 1962 Ferrari 250 GTO, which sold for nearly $50 million. And the second most expensive was also a 1962 Ferrari 250 GTO which cost a bargain $38 million. A 1957 Ferrari 335Stakes third spot and cost $35 million.
---
Sales And Performance
11.

Fewer than 10,000 Ferraris are sold (almost) every year
(Expanded Ramblings)
That exclusivity is important to the Ferrari brand. In fact, in 2013, then chairman Luca di Cordero Montezemelo, capped production at 7,000 units. He was replaced as chairman in 2014 and his replacement initially raised the cap to 7,200 but this continued to rise, reaching a peak of 10,131 sales in 2019. 9,119 were sold in 2020 and results for 2021 have yet to be released, although the global pandemic is likely to have had a result on total sales.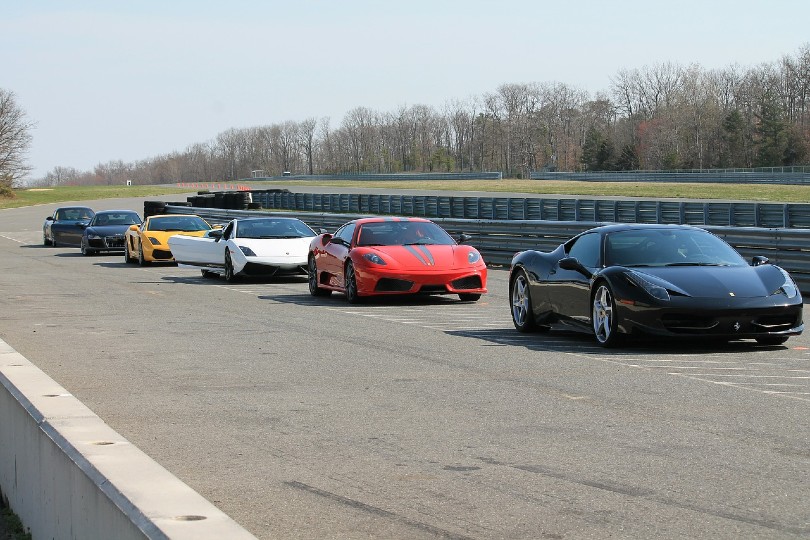 ---
12.

There are 180 licensed Ferrari dealers in the world
(Expanded Ramblings)
Ferrari is present in 60 markets around the world and there are only 180 authorized dealers, which means that you may have to travel if you want to the luxury of buying a new Ferrari.
---
13.

Ferrari makes approximately $80,000 profit on every car sold
(CNBC)
While Porsche make around $17,000 profit per car sold, and the likes of BMW only $10,000 every car that Ferrari sells nets them an average profit of $80,000. That's enough to buy you a brand new BMW or two.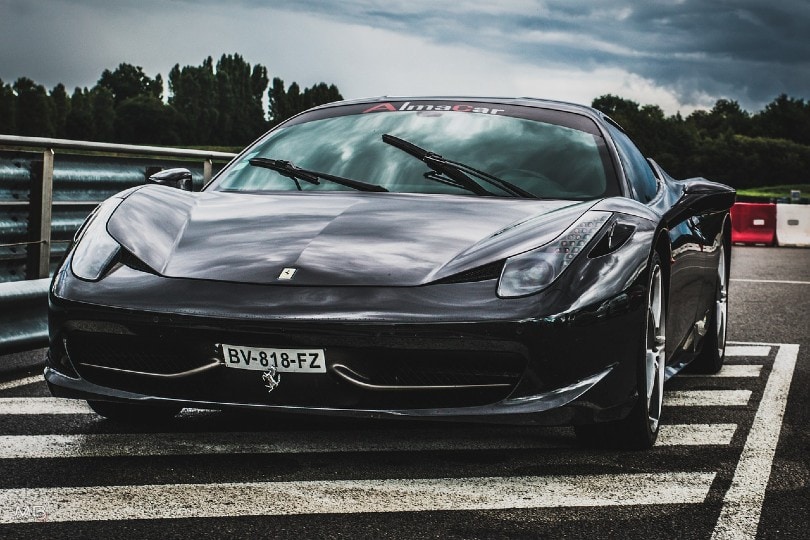 ---
14.

Ferrari merchandise makes $1.5bn a year
(Mental Floss)
While many people aspire to own a Ferrari one day, the truth is that very few people will, but it is possible to own a branded t-shirt, jacket, hat, keyring, mug, or a host of other Ferrari branded items. The company actually makes $1.5 billion a year revenue from selling this branded merchandise: most of it, we suspect, to people that don't own one of their cars.
---
15.

Fiat owns 90% of the Ferrari company
(Ferrari – History)
While Ford may have unsuccessfully attempted to buy Ferrari, fellow Italian car manufacturers Fiat were more successful in their own acquisition attempt. Ferrari became a limited company in 1960 before agreeing to initially sell 50% of its operations to Fiat. In the 1980s, they increased their holding to 90%, with the remaining 10% belonging to Piero Ferrari, Enzo's son.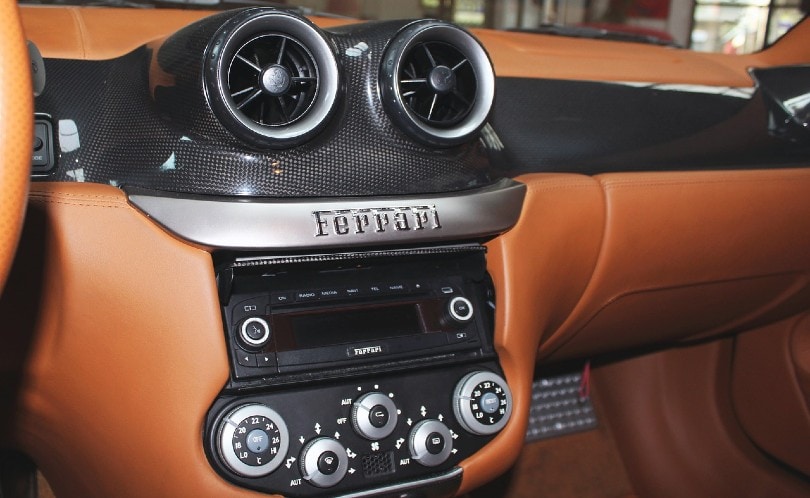 ---
16.

The cheapest Ferrari will set you back just over $200,000
(Ferrari Lake Forest)
Ferrari really is an exclusive brand. Many of the one-off and highly sought after new models can only be bought by invitation and you can only get an invitation if you have previously owned a Ferrari. The true one-off models also have a waiting list of up to five years. Even the most accessible model will cost a shade over $200,000 to buy brand new.
---
17.

The USA is Ferrari's biggest market, by country and Italy is only the company's 4th biggest market
(Best Selling Cars)
Ferrari is an Italian icon and proud of its heritage, but by country, Italy is only Ferrari's 4th largest market. The USA is the single country that buys the most Ferraris, followed by Germany and then the UK.

Frequently Asked Questions About Ferrari
How Long Is The Wait For A New Ferrari?
It isn't possible to walk into a showroom and drive away in a new Ferrari on the same day. Waiting times vary according to the exclusivity of the range that you're buying. In 2010, Ferrari vowed to reduce the waiting times for new cars to less than a year, but for one-off and limited-edition Ferraris, you can still expect to wait up to five years before taking delivery of your new car.
Why Is It So Hard To Buy A Ferrari?
Ferrari not only pride themselves on the exclusivity of their cars, they have essentially built their business model around it. Because the cars are so exclusive, the Italian manufacturer can charge a premium.
Many licensed showrooms will want to see a history of owning Ferraris before they will entertain the idea of selling a person even a standard model, which means that you have to have owned a Ferrari before you can buy a Ferrari, making it a difficult cycle to break into. To buy an exclusive model, you will likely need a good relationship with a licensed dealer and will have to have owned several second-hand and new models of the prancing horse. It does help if you're a celebrity, but money alone isn't enough to guarantee being able to get your hands on one. (Car Keys)
Who Owns Ferrari Today?
Piero Ferrari, Enzo's son, still retains his 10% holding, and the remaining 90% of the company is owned by Exor NV, which, in turn, is owned by Giovanni Agnelli, one of the original founders of Fiat.
How Much Does A Ferrari F1 Cost?
The exact cost of a Ferrari F1 is unclear, but it is estimated that a typical F1 car costs more than $12 million. That is only the cost of the parts and does not include the research and development, repairs, or other costs, and it is reasonable to assume that Ferrari spends more than the average manufacturer. (Chase Your Sport)
How Much Does Ferrari Earn From F1?
Although there are many other factors to consider, such as the impact on merchandise sales and the increase in appeal for their new road cars, Ferrari earned a total of $150 million in 2020. This includes $85 million in prize money and $15 million in historical bonuses. It also includes what is called a Ferrari bonus: a sum that Ferrari receives because they are the only team to have competed in every single season. This amounted to $50 million in 2020.

Conclusion
Ferrari is one of the best-known brands in the world, despite selling fewer than 10,000 cars a year, on average. Their cheapest models sell for $200,000 and, even if you are fortunate enough to be able to afford one, it may still not be possible to actually get your hands on a new Ferrari unless you have a history of ownership and a decent relationship with a Ferrari dealer. The company, now owned by Enzo Ferrari's son and Fiat, ensures that its cars remain exclusive so that it can sell them at a premium.
---
Featured Image Credit: Toby_Parsons, Pixabay