10 Porsche Statistics & Facts – 2023 Update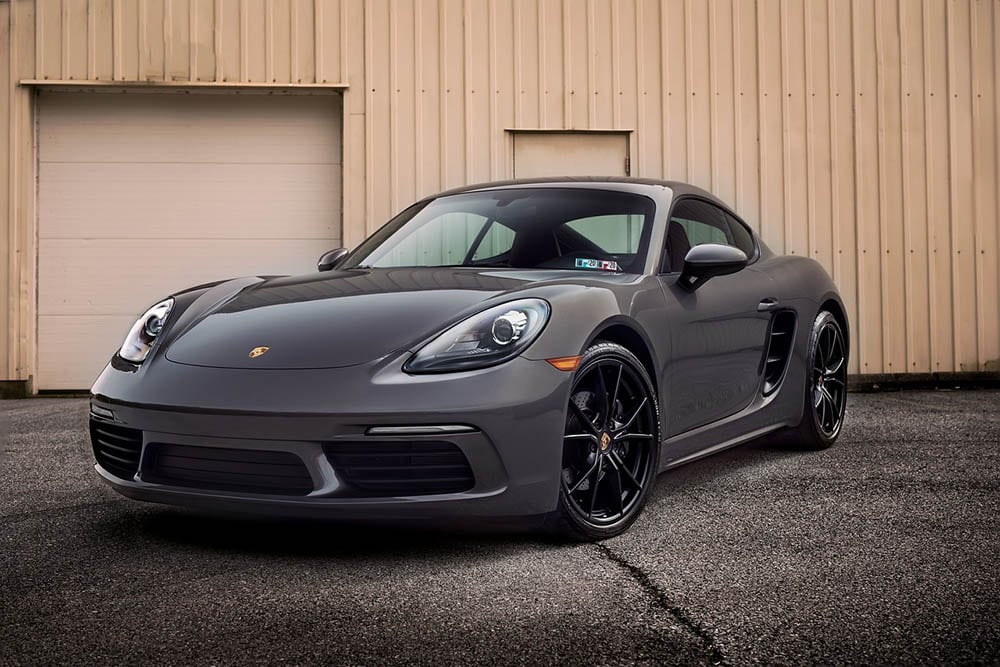 Note: This article's statistics come from third-party sources and do not represent the opinions of this website.
Porsche is one of the most iconic car brands globally and one synonymous with high-octane performance. As with any well-known company with such a storied history, there are more than a few interesting facts about them. Let's take a peek at some of the most interesting stats and facts there are about this iconic German car company.
Click below to jump ahead:

The 10 Porsche Statistics & Facts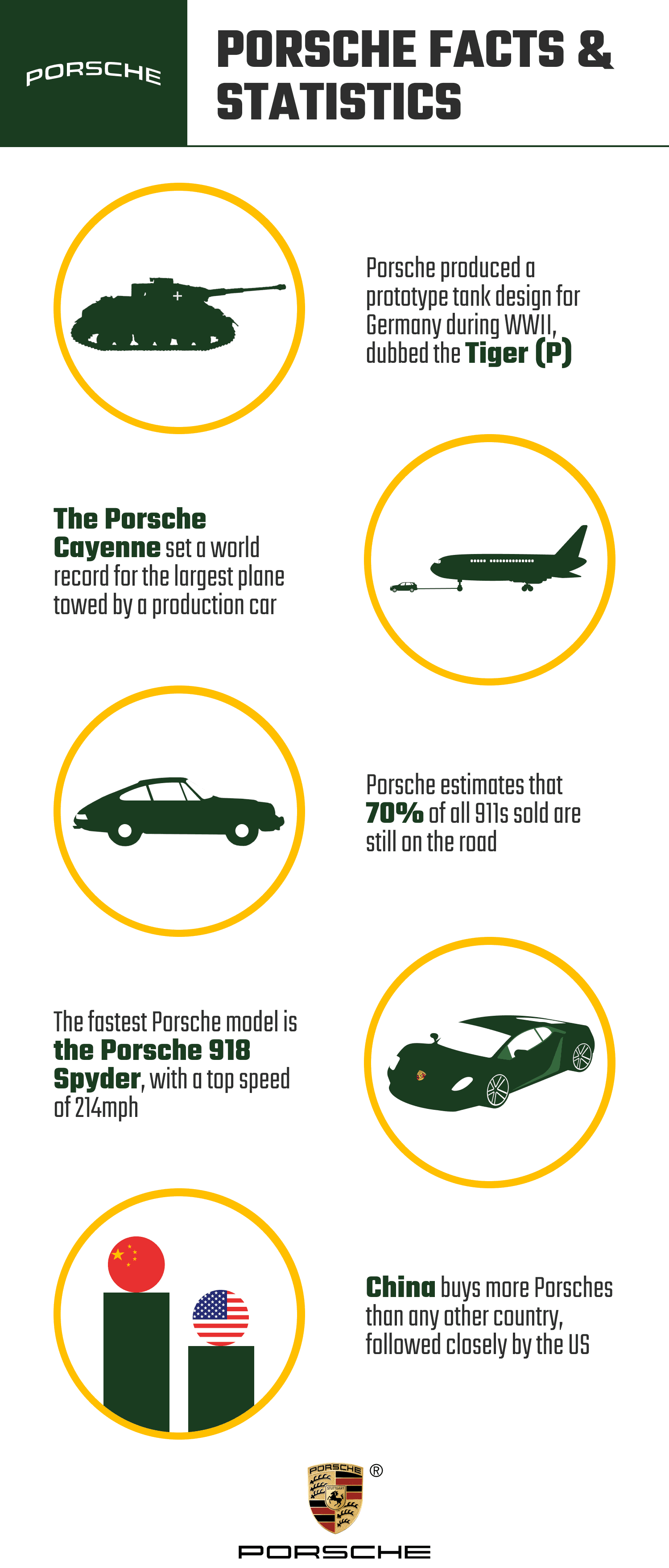 The 3 Porsche History Statistics
1.

Porsche produced a prototype tank design for Germany during WWII, dubbed the Tiger (P).
(Achtung Panzer)
Only one Tiger (P) ever saw combat and was lost within 3 months. The tank never saw mass production because it was considered to be overengineered, with a drivetrain that was difficult to build en masse.
By the time the Tiger was effectively canceled, the 91 chassis had already been built. These were converted into heavy tank destroyers called Elefants. These new machines were very successful in the German war effort, with a rate of 10:1 tanks destroyed per unit.
---
2.

The founder of Porsche, Ferdinand Porsche, helped design the world's first hybrid vehicle. The so-called 'Semper Vivus' was unveiled in 1900.
(Porsche)
This prototype was also the first motor vehicle with a brake on each of its four wheels. The demonstration of a viable alternative drivetrain system created almost a full century before electric cars became viable really speaks to the ingenuity of Porsche's founder.
Today, Porsche offers various hybrid models, including the Porsche Panamera, as well as one fully electric model, the Porsche Taycan.
---
3.

In 2002, Porsche designed a V2 engine for the V-Rod Harley Davidson motorcycle.
(Porsche)
The resulting motorcycle became one of the best-selling Harleys available. The first Harley to ever feature water-cooling technology, V-Rods became known as 'muscle bikes' and attracted a diverse clientele that normally bought other motorcycle brands.
Not surprisingly, the V-Rod has a top speed of 144 mph, which makes it the fastest street-legal Harley-Davidson. Sadly, the model was discontinued in 2017.
The 4 Porsche Performance Statistics
4.

In 2017, the Porsche Cayenne set a world record for the largest plane towed by a production car.
(Porsche)
A factory-standard Porsche Cayenne S Diesel towed an Air France Airbus A380, the heaviest passenger plane in the world, an impressive 137 feet. This exceeds the weight towed by the previous holder by 115 tons.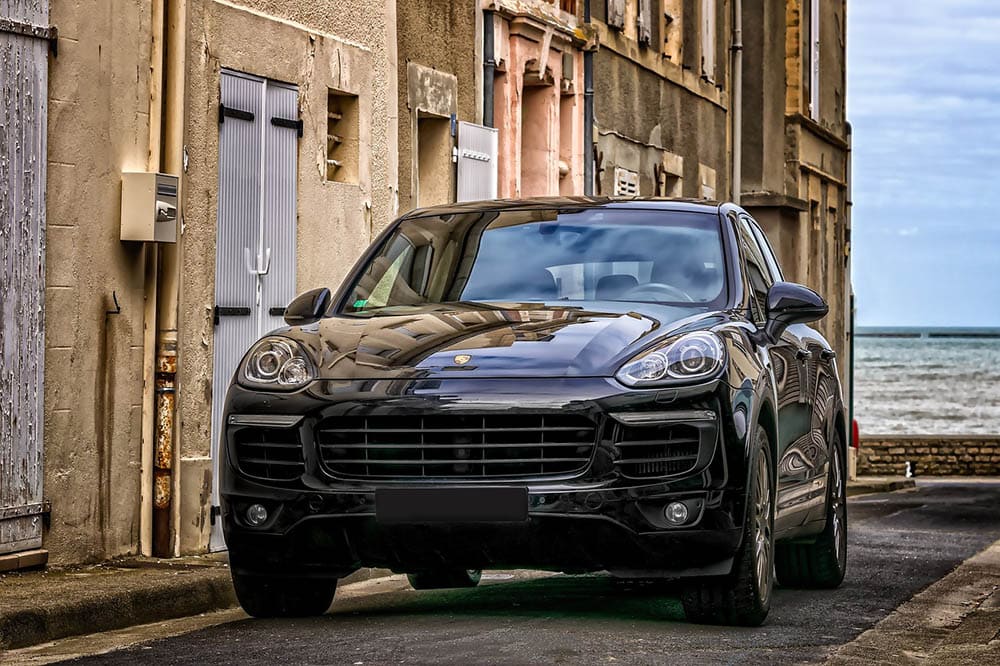 ---
5.

Porsche estimates that 70% of all 911s sold are still on the road.
(Porsche)
Porsche is an automaker known for its high-quality construction, and its cars are well-known for reliability and longevity. There are few concrete numbers available, but most agree that Porsches will last for 150,000 miles or more if regularly cared for.
---
6.

The fastest Porsche model is the Porsche 918 Spyder, with a top speed of 214mph.
(Sports Car Digest)
Although this is an impressive top speed, Porsche is renowned for its performance cars and they produce several models that come very close to this speed. The Porsche 911 GT2 RS, for instance, has a top speed of 211 mph and was the fastest Porsche until the 918 Spyder came around.
Other honorable mentions for fastest Porsches go to the 959S, discontinued after just 337 units sold, and the Carrera GT, which sold 1270 units in 4 years before it was discontinued.
---
7.

Porsche 911s have a rear-engine, which gives them their sporty reputation.
(Car Buzz)
Possibly the most famous rear-engined car ever made, Porsche 911s have been made that way since they were introduced in 1963. Although a few models have mid-engines, Porsche has adamantly kept the base 911s rear-engined. Why?
In short, the extra weight in the back of the car makes it easier for the front to brake and turn. Given that your average Porsche is pretty swift, a rear-engine helps the car oversteer, and oversteering makes it easier to control the car at high speeds.
Turning, especially, benefits from the design and gives Porsches their signature sporty character. Few other car brands, save perhaps Lotus, have the reputation for exceptional handling and cornering that Porsches have.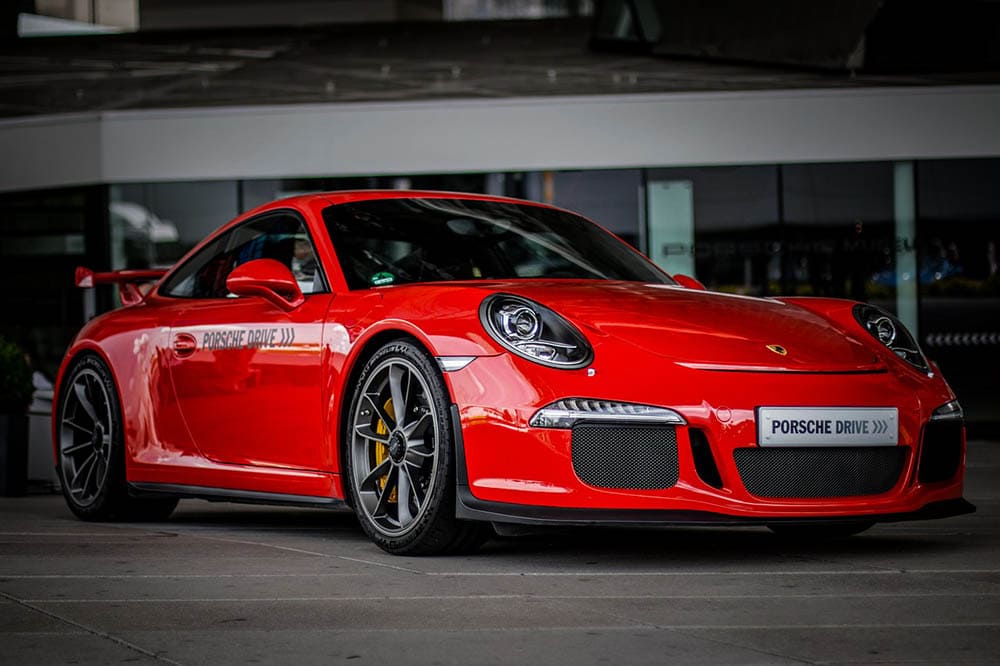 ---
The 3 Porsche Demographics Statistics
8.

China buys more Porsches than any other country, followed by the US.
(Porsche)
In 2020 alone, Chinese customers ordered 88,968 Porsches, which makes China their single largest market for 6 consecutive years. The US was second in sales, with 57,294 orders in 2020. Though the US may lag behind China, it still accounts for over a quarter of Porsche's annual sales.
Across Europe, the company sold 88,975 cars, which was an uptick. What's really remarkable about these sales numbers is that they're a record for the German automaker, even amidst a global pandemic and semiconductor shortage.
---
9.

The average Porsche owner is between 46 to 65 years old.
(Porsche Colorado Springs)
The average age of a Porsche 911 owner is about 50 years old, and their estimated annual income exceeds $100k to $150k a year. Interestingly, demographics indicate that 85% of Porsches are bought by men.
Your typical Porsche owner also has a high chance of owning more than one Porsche, or with plans to buy more than one. This seems to indicate high customer satisfaction with the brand as a whole.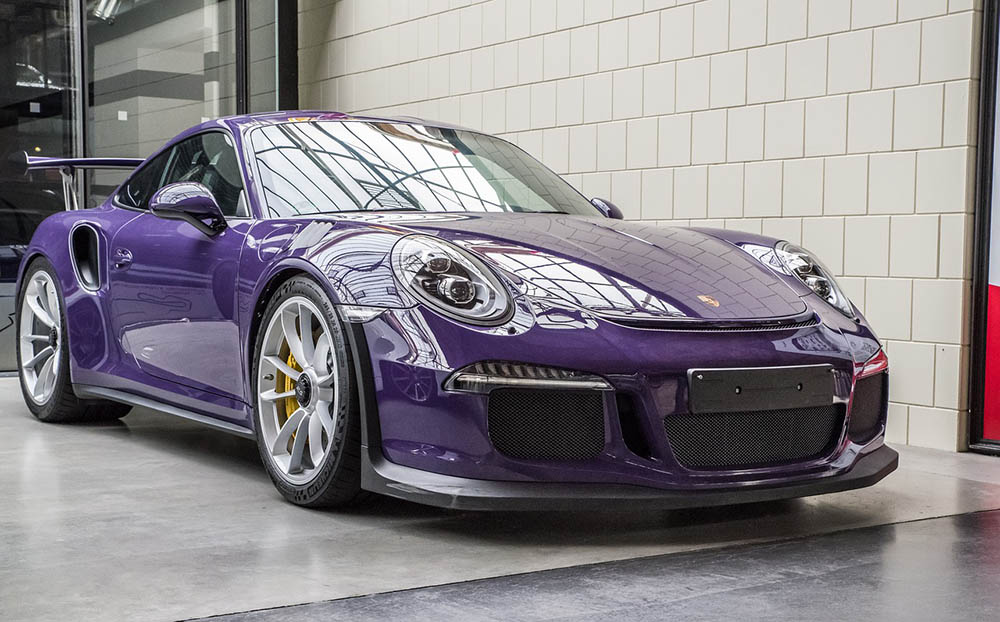 ---
10.

More women are buying Porsches than ever, largely due to the increased variety of SUVs and sedans.
(Harvard Business Review)
At one time, over 90% of Porsche owners were men, but that figure has dropped to 85% in recent years since the automaker began making four-door sedans and SUVs.
The introduction of the Porsche Panamera, a sedan, and the Cayenne, an SUV, have spiked American sales, with the Cayenne selling more than any other Porsche model in the US. It even sparked a small controversy among male Porsche owners that women were 'taking over' the brand.

Frequently Asked Questions About Porsche
Do 911s Hold Their Value?
Yes, Porsche 911s are well-known for their tendency to depreciate in value much more slowly than other sports cars. Notably, Porsche won the 2018 Kelley Blue Book Resale Value Award for the luxury car market, and their Macan model won the same award for the luxury compact category.
A typical Porsche 911 will depreciate only 45% after 5 years, which is about 23% less than most other luxury cars in the same price range. This is owed to its famously durable German engineering.
Some of the most expensive Porsche cars ever sold had a storied history, often as race cars that won famous races like the 24 Hours of Le Mans. One notable exception was James Dean's Spyder, colorfully dubbed the Little Bastard because the actor died driving it.
Is a Porsche Expensive to Maintain?
Yes, Porsches are actually one of the most expensive luxury brands when it comes to maintenance and repair costs. Some estimates place a simple oil and filter change at around $400, which is pretty ludicrous, not to mention that quickly adds up.
As far as repairs go, Porsches are more expensive because they use higher-quality parts than many other manufacturers, and high quality isn't cheap. One example is the calipers in the brakes, which are larger than other similar cars. This means more work for technicians to remove calipers to get at the brake rotors and change the brakes.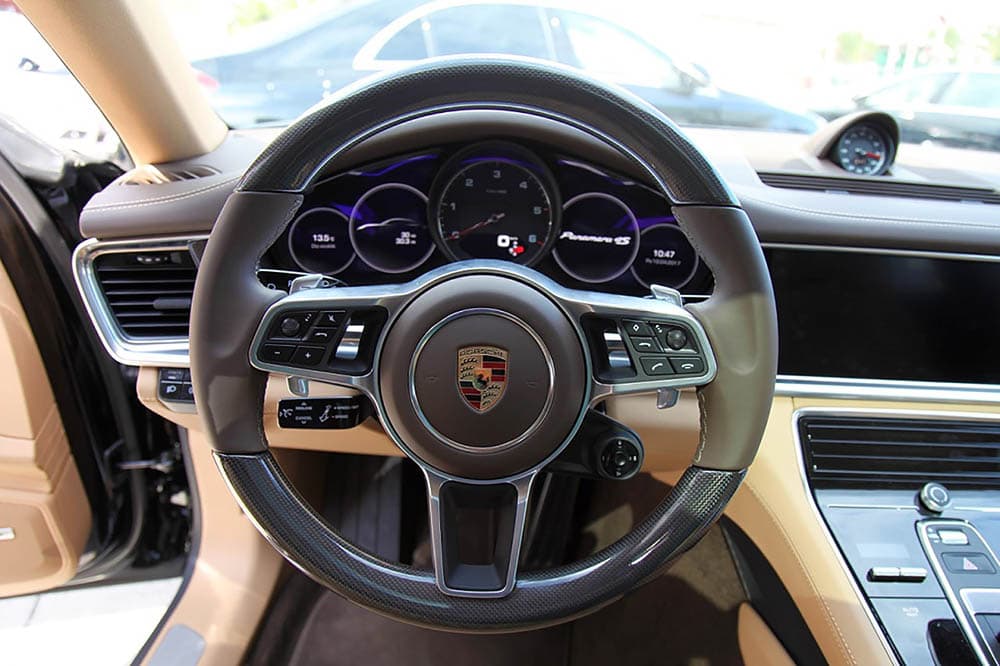 What Is The Best Porsche For A Newcomer?
That depends heavily on what you want out of a car. Just something sporty and fast? Look no further than the legendary 911. Electric? The Taycan competes with anything Tesla could hope to put out.
More consumer-friendly options are the Panamera, which is the closest thing to a 'regular' car Porsche makes. It has a front engine, four doors, and even comes in a wagon-style. SUV lovers will drool over the Cayenne, the single best-selling Porsche in the US.
No matter your needs as a driver, Porsches provide great performance for a long time, even if they're a bit pricey to maintain and repair. If you have the room in your budget and want something fun to take guests for a spin in, you can't go wrong with a standard 911. There's a reason they've maintained their reputation since they were invented.

Conclusion
Porsche is one of the best-known luxury car brands in the world, and for a good reason: the German automaker has a long history of making some of the fastest and longest-lasting sports cars on the market. 
---
Featured Image Credit: KahlOrr, Pixabay