15 Flooring Trends In 2023 – Design Ideas for a Modern Home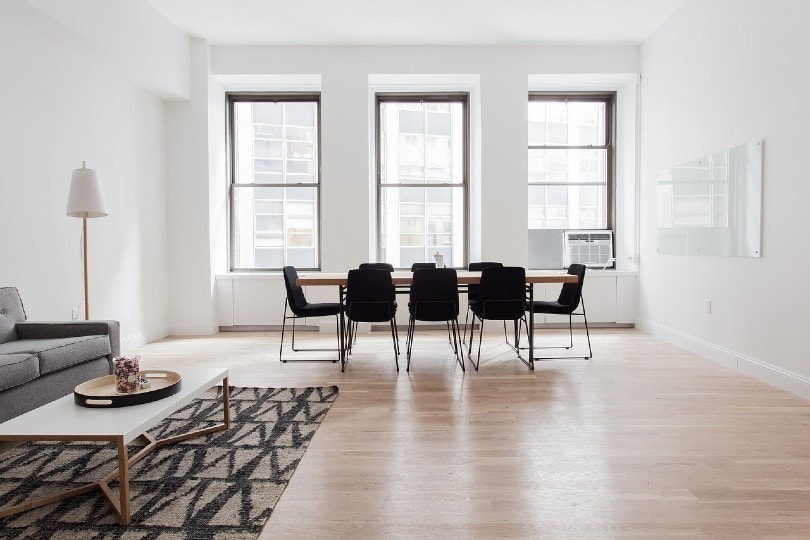 While most of us repaint and redecorate the walls of our home, and even change light fittings, on a regular basis, flooring is more expensive and more difficult to replace. As such, we tend to stick with flooring design for longer, and, in turn, this means that flooring trends take longer to change and update. However, the floor covers the whole room and is immediately obvious when you enter a room.
A new floor can have a massive impact on the visual appeal of a room. Although flooring trends are slow to change, they are impactful and, below, you can find 15 floor trends this year that can be used to update and freshen up the look of any room in your home.

The Top 15 Flooring Trends
1.

Marble Floors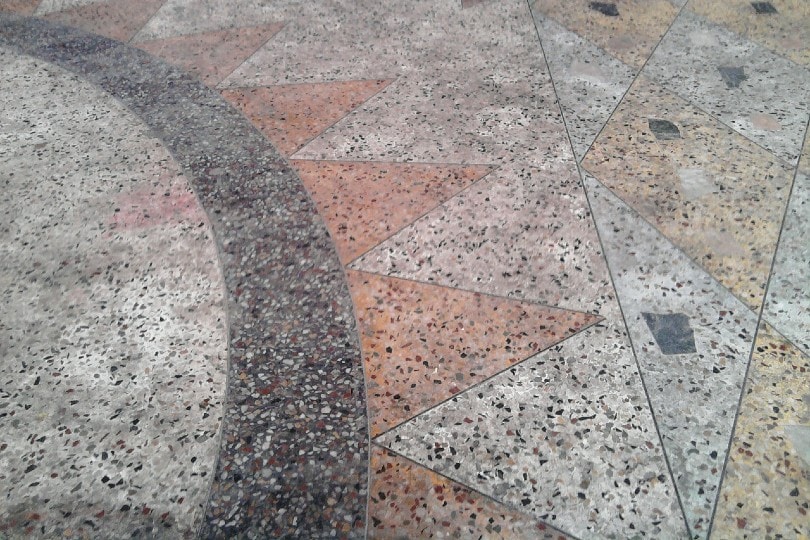 Marble floors certainly aren't new. They were popular in ancient Roman times, after all. But it is seeing a revival and, as well as the classic grey and black colors, it is also available in a range of new and modern designs. Marble tends to work better in large spaces with light, reflective marble, doing well in rooms that attract a lot of natural light. Dark marble in a small room can make the space feel very confined.
---
2.

Porcelain
Marble looks great but it's heavy, expensive, and you will face problems when it's time to replace the floor in the future. An alternative is to use porcelain tiles. They're still not cheap, but they are more convenient and easier to lay. They can also be made to look like marble, or they can look like wood and other natural materials, enabling you to choose the best design for your home.
Consult a flooring expert
Find a flooring specialist in your area, and get free, no-commitment estimates for your project.


---
3.

Natural Stone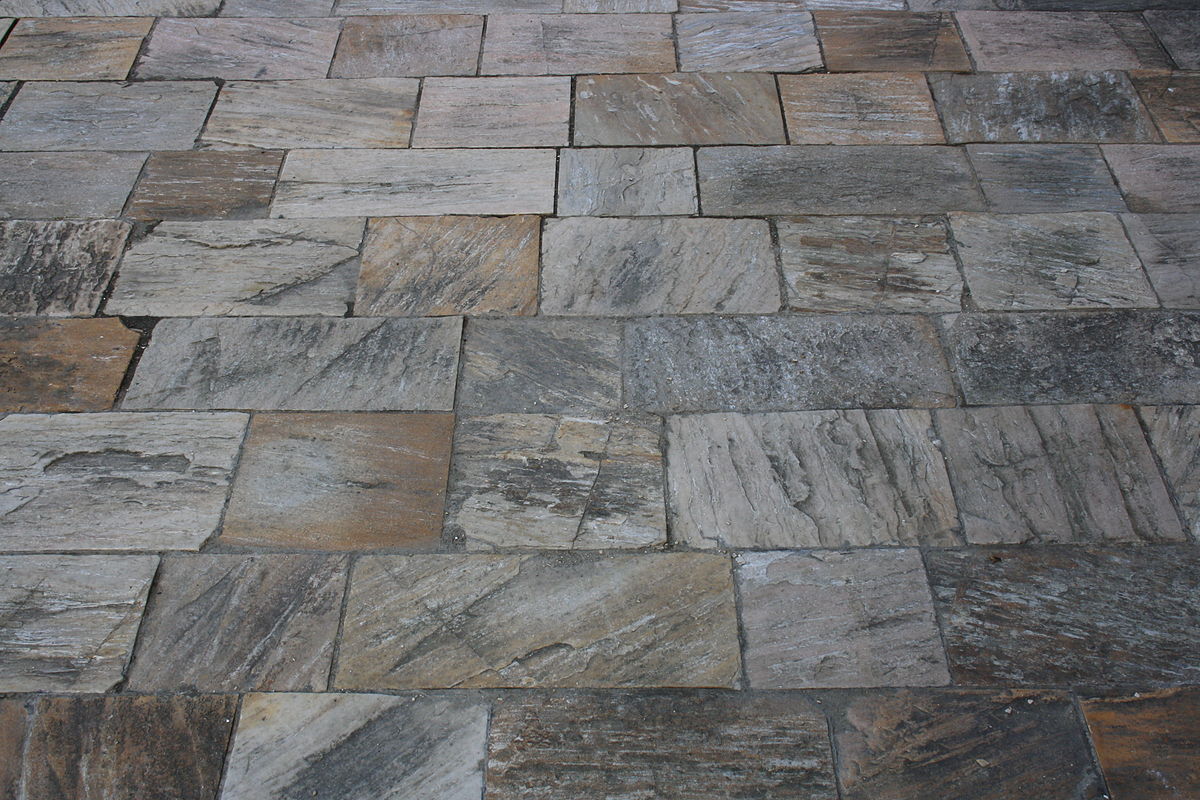 Natural stone is durable and does well in rooms like the kitchen where damp and moisture can be a problem. It's also good because it doesn't show dirt like other flooring materials do. This natural material can also be laid uniformly in rectangular or square tiles, or with a more natural, patchwork style.
---
4.

Patchwork Design
Patchwork flooring is certainly impactful, bringing together various colors or styles in a single block. It's also convenient because if a section of flooring needs replacing, you don't have to rip up and lay a whole room. And, finally, it's sustainable. Replacing a whole floor means a lot of waste: replacing a small patch, when needed, means less waste and less impact on the environment: very 2022.
---
5.

Metallic Finish
There's a great selection of metallic finishes, ranging from the sleek but potentially cold looking aluminum finish to a natural and warmer rusted metallic finish. Oxidized finishes look weathered, which not only gives a more natural look but also hides imperfections and dirt better. As well as proving a good choice for the kitchen, a metallic finish can be striking in hallways and even living spaces.
---
6.

Neutral Stripes
Materials like wood and marble are popular, but carpet retails its popularity, especially as people are spending more time at home and want a comfortable and inviting environment. Wool and natural carpets are especially inviting because they retain warmth and are naturally soft. Neutral tones not only further the feeling of comfort but they will still look good when you update the wallpaper and the color in the rest of the room.
---
7.

Bold Rugs
Rugs offer another way of making a room feel more inviting and offering a comfortable surface underfoot. They can also be replaced or moved to change the look of a room without having to completely relay a floor. You can use rugs to introduce color to an otherwise neutral room, too, and they are great in rented accommodation.
---
8.

Parquet Patterns
Like marble, parquet flooring is nothing new. Traditionally, it consists of small wooden pieces laid out jigsaw style to create a stunning pattern. Modern parquet flooring borrows the same design and style, but it can use different materials and tends to come in tiles rather than in individual blocks that take time and effort to lay properly.
---
9.

Hexagons
The hexagon is a great geometric shape for patterns and designs and its popularity as a flooring style has been on the rise for several years. Hexagonal tiles need care when laying, because a slight misalignment is magnified later down the line, but the visual effect is striking when done well.
---
10.

Bleached Wood
Bleached wood has a weathered, natural look, although it is usually achieved by pouring a bleach-like chemical over the surface of the flooring (before installation, don't worry). The bleaching lightens areas of the wood and while it has a neutral color, its effect is far from neutral.
---
11.

Reclaimed Wood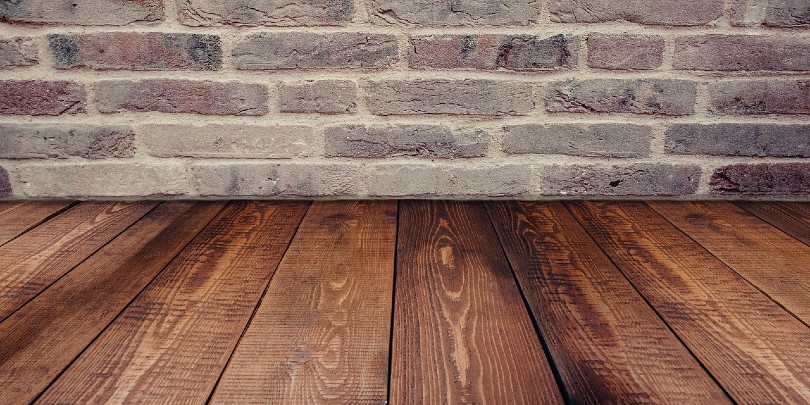 Reclaimed wood is another environmentally sympathetic flooring solution that yields great-looking results. Typically, the wood is reclaimed from existing floorboards, but you can also get reclaimed scaffolding planks and other pieces of timber. The timber should be treated, may be stained, and is likely to last for years.
---
12.

The Worn Look
Reclaimed wood and bleached wood have one thing in common: they are, or look, naturally worn, and these are two ways in which this worn look is featuring on floors across the country. Other methods that are used to achieve similar results include rough sawing, sanding, and chemical treatment.
---
13.

Concrete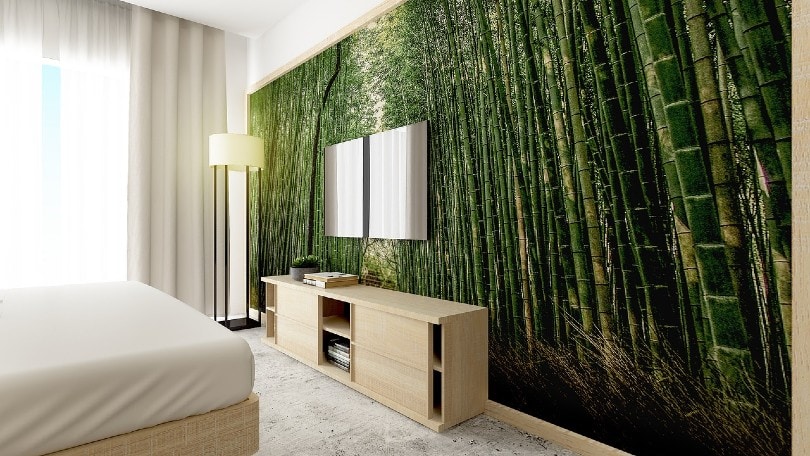 Concrete flooring may not sound luxurious and appealing, but when done well, it can look incredible. So popular are concrete floors that you can also buy paint and tiles designed to give the appearance of concrete without the effort of having to mix and lay it on your floor.
---
14.

Terrazzo Tiles
Terrazzo is another style of flooring that looks good but is somewhat inconvenient. It is a composite material, typically consisting of a material like concrete but with marble or quartz chips in the surface of the design. Rather than having this type of flooring installed, you can get a similar look with terrazzo style tiles.
---
15.

Vintage Black and White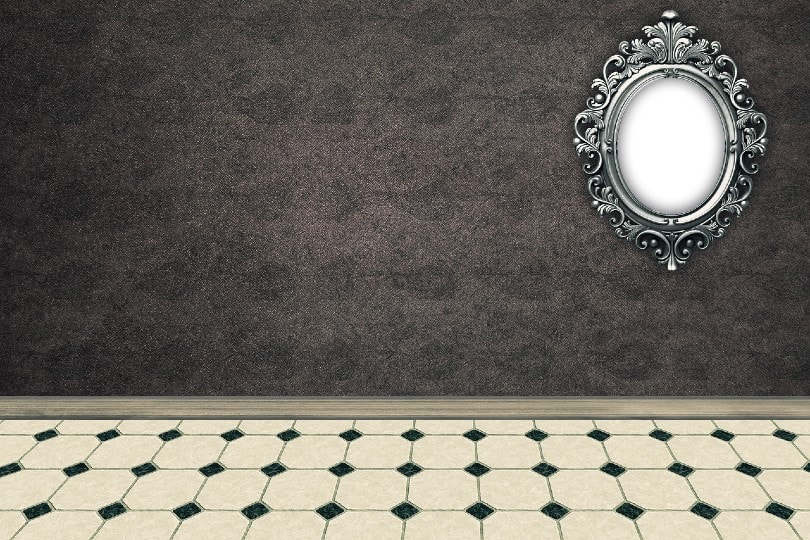 Some flooring trends never really go away, and the vintage black and white look is one such style. Considering it lacks color, it is visually very striking, and it is most often used in entrance and hallways, as well as in vintage style bathrooms, and it gives a real sense of old-world opulence.

What Color Flooring Is In For 2023?
Neutral colors are proving popular, along with natural and earthy tones, but vintage black and white retains its list among the most popular bathroom and hallway flooring. Lovers of bold colors need not fear, either, because bold rugs are in.
Is Gray Flooring Going Out Of Style?
Gray flooring, especially grey colored hardwood, has been popular for some years now, but the trend is coming to an end. This year's popular floor color trends tend towards lighter and natural colors including bleached, natural, and reclaimed style wood flooring.
Is Laminate Flooring Going Out Of Style?
Hardwood is growing in popularity, but it is expensive, and it can be difficult to get hold of good quality hardwood floor. As such, laminate remains popular, but obviously laminate materials are less so. Choose a good quality laminate, ensure it is laid properly, and try to find a flooring style that looks natural.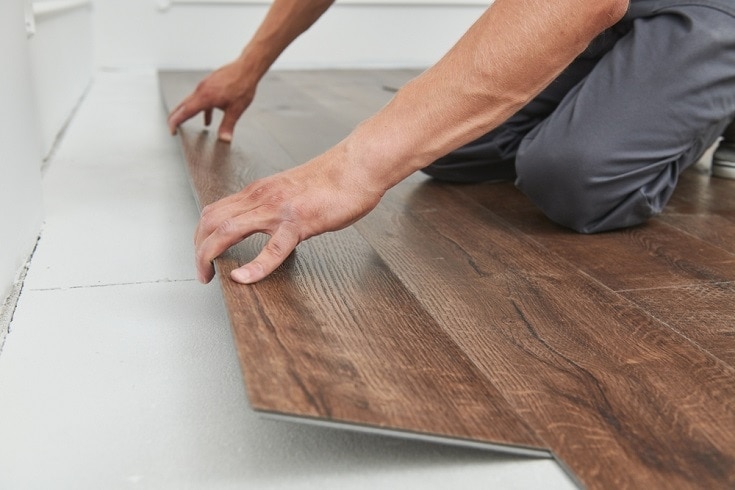 Conclusion
Flooring trends do change, but not usually as quickly as wall and lighting styles, because it is more difficult to replace. However, this year, you can expect to see more reclaimed and natural hardwood while timeless marble and terrazzo are popular, albeit in tiled form. Neutral colors are good because your floor will still look good even when you redecorate, and if you want to add bold colors, opt for modern rugs that can be moved, removed, and even taken with you when you move.
---
Featured Image Credit: Pexels, Pixabay