15 Working From Home Statistics and Trends — 2023 Update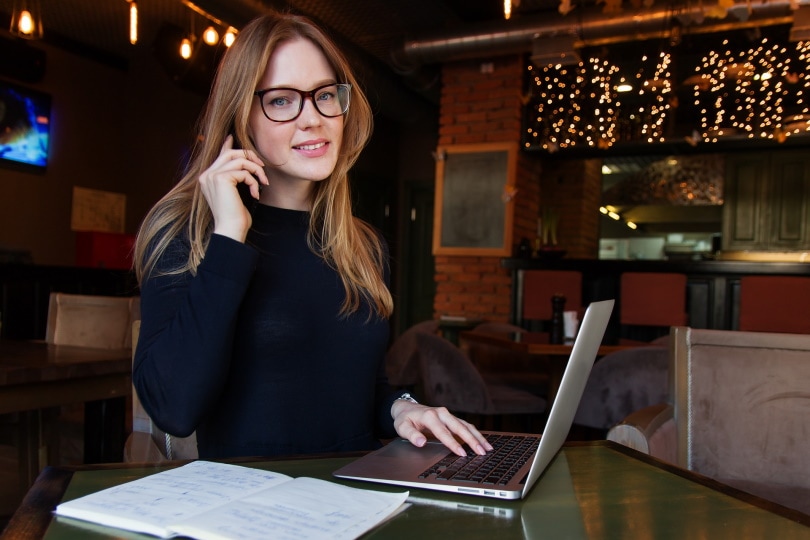 Note: This article's statistics come from third-party sources and do not represent the opinions of this website.
Working from home is becoming more common than ever in a world affected by the COVID-19 pandemic, but what does that mean for companies and their employees? To help you understand how common it's becoming to telecommute to work, we highlighted many different remote work statistics for you to check out.
We cover topics such as the prevalence of remote work, employee opinions on remote work, and other facts regarding remote work. What you do with that information is up to you, but at least you'll have a better idea of what's going on out there and how you can use it to your advantage!

The 15 Working From Home Statistics

Prevalence of Remote Work
Remote work is on the rise, and the COVID-19 pandemic has only accelerated this transition. But what can telecommuting statistics tell us about how common working from home really is? We highlighted them all for you here. In short, remote work isn't going anywhere any time soon.
1.

16% of companies are fully remote.
(OWL Labs)
It's no surprise that work in many industries has moved to be more remote. But you may not know that 16% of all companies globally are now completely remote. They don't have any physical office space, yet they're still providing tons of employment opportunities!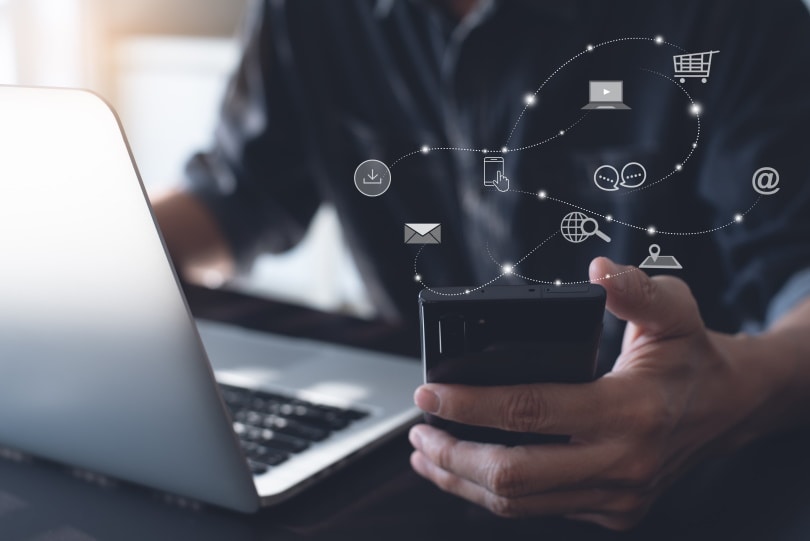 ---
2.

26% of U.S. workers will work from home through 2022.
(OWL Labs)
While some companies are completely remote, others don't have any remote positions at all. But in the current COVID-19 pandemic, more companies than ever have made the switch to remote working conditions, and it doesn't look like that's going to change any time soon.
---
3.

62% of employees aged 22 to 65 say that they at least occasionally work remotely.
(OWL Labs)
While 26% of U.S. workers are working from home full time through 2022, even those who don't do it full time find that they're working from home at least sometimes. If you don't have to be in the office to get work done, it's no surprise that employers and employees alike are making use of the extra flexibility!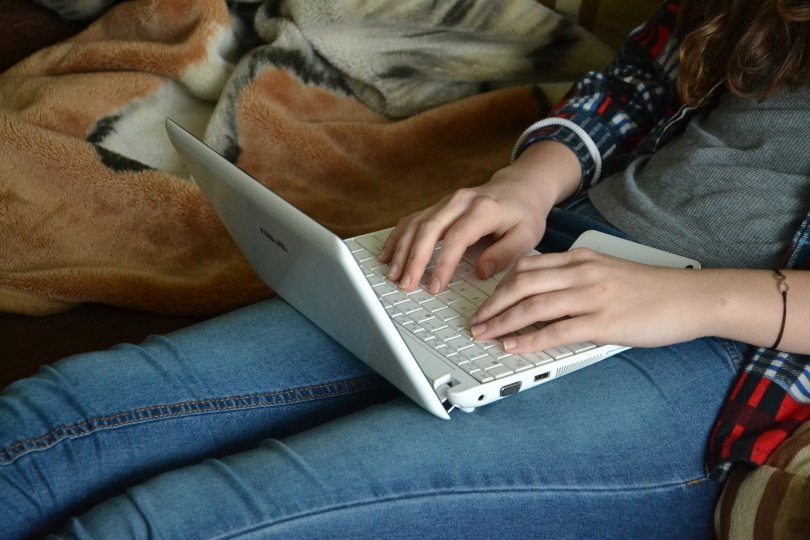 ---
4.

Since 2009, the number of remote workers has risen 159%.
(Global Workplace Analytics)
As technological advances hit the workforce, employees can complete more and more tasks remotely. This has led to a sharp rise of remote work, likely permanently.
---
5.

Remote work is more common in high-income cities.
(Wall Street Journal)
While the ability to find remote work is spreading everywhere, the central hubs are in the most condensed and highest-income cities. That said, since employees can do their work remotely, many workers commute to the cities on the days that they need to come in or move away completely.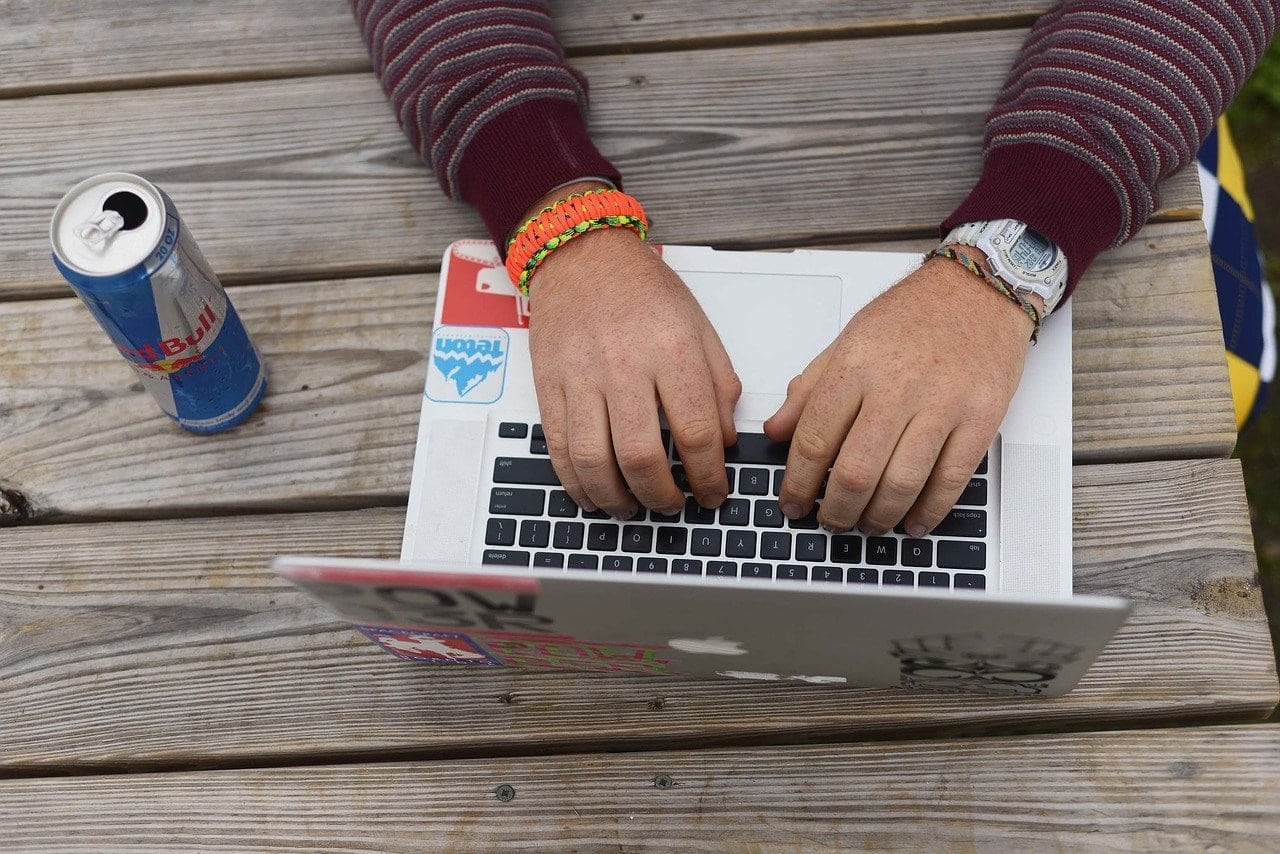 ---
6.

74% of Fortune 500 companies plan to reduce office space.
(Fortune)
As a major sign that remote work is here to stay, many Fortune 500 companies are planning to permanently reduce office space. They're doing this as they plan to scale up, since remote work provides them a way to reduce expenses without cutting productivity.

Employee Opinions on Remote Work
While remote work might be more common than ever, what do the employees have to say about it? While there are tons of perks, remote workers have a few complaints too. We highlighted a few of the most prevalent opinions here.
---
7.

59% of workers prefer employment offering remote work.
(OWL Labs)
Remote work has plenty of perks, including no commute, more flexibility, and the comforts of home while you're working. It's no wonder that so many employees prefer employment opportunities that enable them to work from home.
---
8.

77% of remote workers feel that they are just as or more productive than working in the office.
(CoSo Cloud)
Most employees feel that they're just as productive when they're working from home as at the office. They're more comfortable, have fewer distractions, and can set their own work tempo — all key factors in improving productivity.
---
9.

86% of remote workers report feeling less stress.
(Flex Jobs)
Between office politics, commuting, and gossip, it's no wonder that employees that enjoy the comforts of home while working feel less stress. What might be surprising is the sheer number of employees who are less stressed when working from home.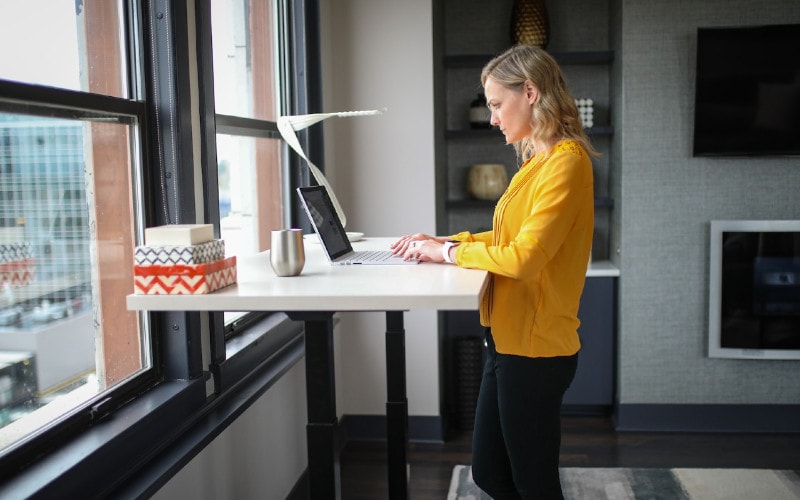 ---
10.

40% of remote workers reported that they would look for another job if they could no longer work remotely.
(Business Insider)
Once you're used to the comforts of working from home, it can be hard to shift back to a traditional working environment. It's one of the top priorities of employees, and it's why so many will jump ship and find a new job that lets them work from home if their current one won't.
---
11.

70% of remote workers find difficulty contributing to video calls.
(OWL Labs)
While there are tons of perks with telework, one area where teleworking statistics show a strong preference for in-person activities is meetings. While future technologies might help alleviate this concern, right now, employees simply aren't comfortable or capable of communicating at the necessary level in video calls.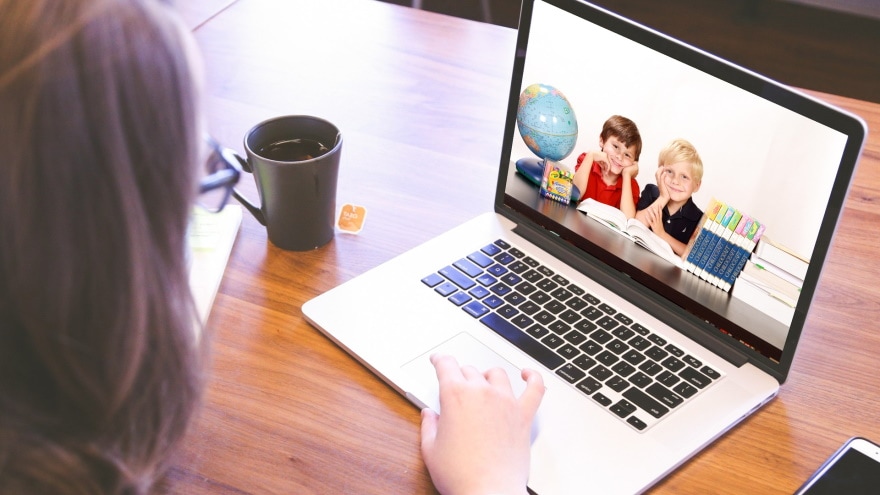 ---
12.

78% of workers feel more included when working in a physical office space.
(OWL Labs)
Communication concerns also stretch to the desire to feel connected to their place of employment. Without the physical connection to other employees and the business, many employees report that they don't feel included without a physical office space.

Other Facts Regarding Remote Work
There's a hodgepodge of information about remote work out there, and it can be hard to characterize everything into any one category. We collected a wide array of the statistics out there and highlighted them here.
13.

Workers between 21 and 40 were 14 times more likely to relocate than those older than 40.
(OWL Labs)
Younger workers have grown up in a world of technology, so it's no surprise that they're more comfortable making use of the perks that come with remote work. They're more likely to try and work remotely longer, and they're more likely to move away from the physical business.
---
14.

Reducing commuting time with remote working can improve the U.S. economy by 5%.
(Chicago Booth)
While remote work has plenty of perks for employees, the truth is that when used properly, it can be more efficient for employers too. Less commuting time, higher productivity, and fewer business expenses can lead to a more efficient U.S. economy.
---
15.

Telecommuting can remove 600,000 cars' worth of greenhouse emissions.
(State of Telecommuting)
Global warming is a significant concern, and personal vehicles are a major contributor. While there likely won't be fewer vehicles in total because of telecommuting, it will reduce the amount that people drive those vehicles. All those miles add up, and it's a great way to lower humanity's carbon footprint.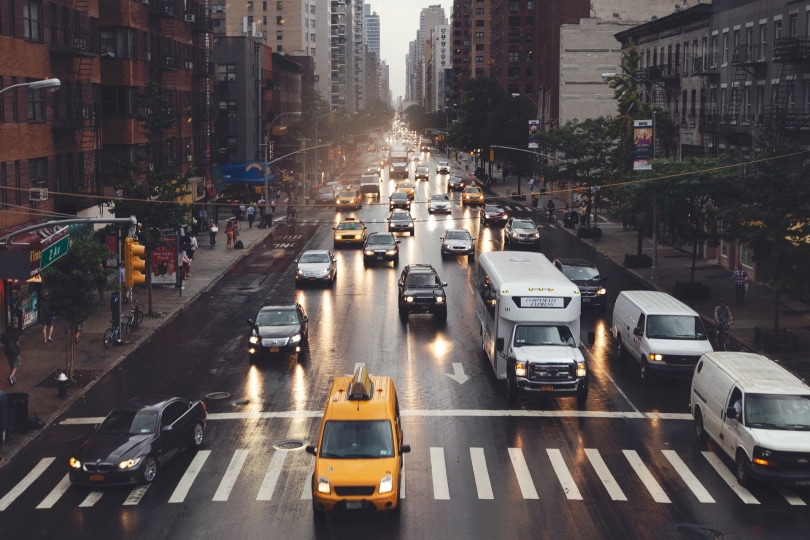 Frequently Asked Questions About Working From Home
Even with all the work-from-home statistics out there, it's perfectly normal to have a few questions. We addressed common questions that you might have here.
How Can You Improve Productivity When Working From Home?
While most employees feel more productive when they're working from home, some people tend to struggle, especially in the beginning. Here are highlighted five different things that you can do to improve productivity when working from home.
Establish and stick to a routine: While working from home gives you extra flexibility, those who stick to a regular routine find that they're more productive workers. Use regular work hours and stick to them, even if no one's forcing you to do so.
Use a proper home office: Having an area dedicated to work is a great way to get into the right mindset and keep productivity high.
Eliminate/reduce distractions: Distractions are productivity killers, and working from home presents a whole new set of them. Whether it's internet videos, a spouse, kids, pets, or anything else, the fewer distractions you have around you, the more productive you'll be.
Use adequate technology: Working from home inevitably means using technology, and using old technology slows everything down. While it might be a bit of a financial investment up front, the increase in productivity ends up paying for the tech in the long run.
Eat, sleep, and exercise properly: It's important to keep up with your diet, sleep regimen, and exercise routine if you're working in the office, and it's also an essential part of staying productive when working from home. Just because you have a home office doesn't mean you can neglect taking care of yourself.
How Do You Ensure Productivity of Employees Working From Home?
While employees may prefer working from home, employers need to ensure that they're not being taken advantage of. The best way to do this is to set clear expectations and hold your employees to them.
If you expect them to complete a task, track the completion percentage and the quality of the work. But don't overthink it. You don't need to micromanage every second of their day. Stay focused on the tasks that they need to complete, and go from there!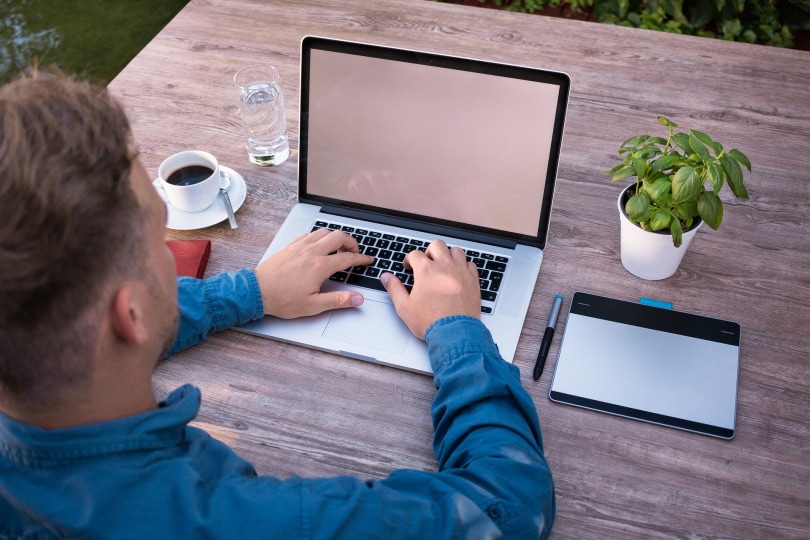 What Kind of Work Can I Do From Home?
There are tons of employment opportunities in a wide array of career fields where you can work from home. Here are a few different career fields that you can choose from:
Website designer
Cyber security expert
Tutor
Content developer
Transcriptionist
SEO specialist
Customer care representative
Virtual assistant
Online therapist
Medical coder
Does Working From Home Really Work?
It depends on the career field that you're trying to get into, but if you're serious about working from home and are flexible, there's no reason that it can't work! Just don't expect that working from home means not working at all — that's simply not the case.
What Are the Highest-Paying Work-From-Home Jobs?
Who says that you can't make a high salary when working from home? While you'll need expertise and background in the respective fields to get started, if you're working any of these jobs from home, you can expect a decent salary:
Medical director
Psychologist
Senior systems engineer
Software engineer
Cyber security expert
Account manager
Java/mobile developer
Marketing communications director

Conclusion: Working From Home
Working from home is a way of the future, and it seems like the stats back up this sentiment. There are tons of remote working opportunities out there, and if you're going to keep thriving in the modern world, you need to adapt to what's going on!
Stay flexible, and there's no reason that you can't thrive, whether you're working from home or transforming your business into a remote working environment.
You might also like:
---
Featured Image Credit: Pixabay