30 Great Gifts for the Plumber In Your Life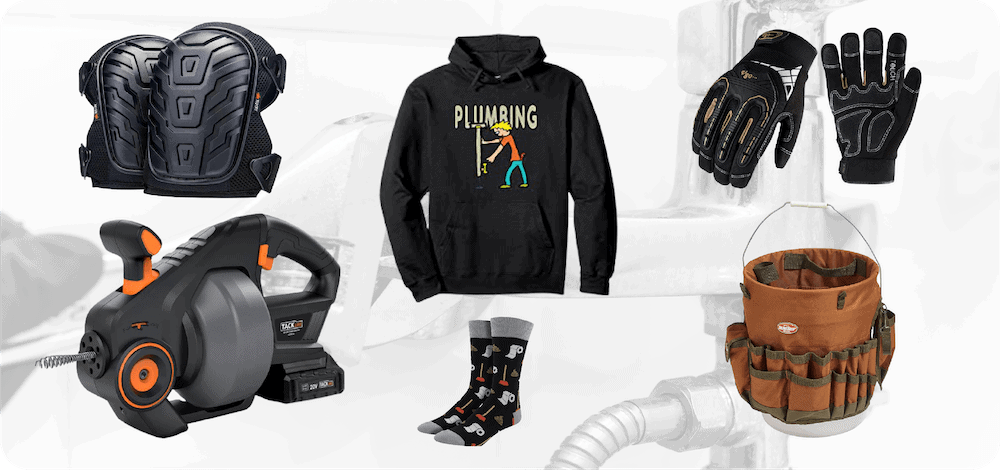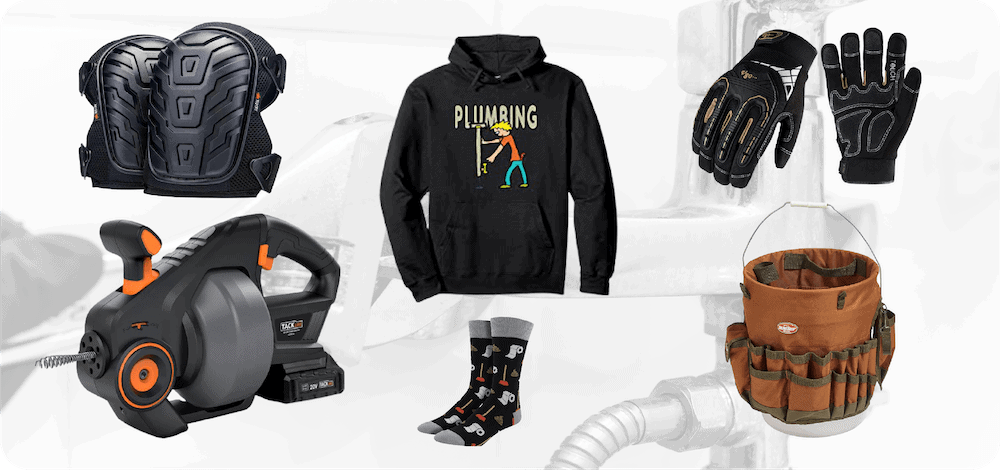 It seems like the holidays are always right around the corner, and very few people are harder to shop for than a plumber. Men or women, plumbers are unique people with a distinctive set of tools than most people would rather run from than learn more about—so finding the perfect gift can be challenging.
We've racked our brains and asked all of our plumber friends and family for some great gift ideas, and we were able to come up with 30 to share with you. Join us while we help you pick out the perfect gift for the special plumber in your life.

The 30 Great Gifts for the Plumber
1.

Kneeling Pad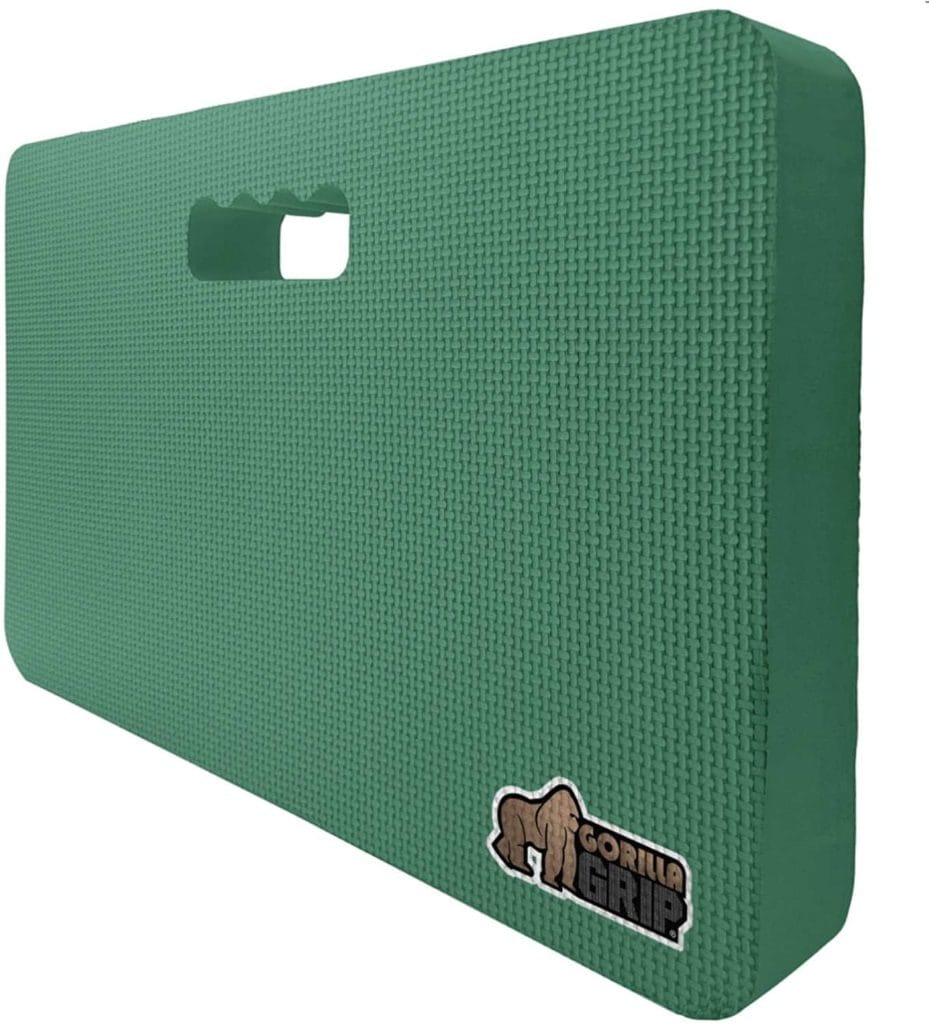 One of the biggest complaints that we get from plumbers is about their sore knees. Therefore, we recommend this nice gift idea. There are several brands available, but you want to get something durable with plenty of padding. Make sure the bottom is rigid enough to be placed on the floor.
---
2.

Thermal Coffee Cup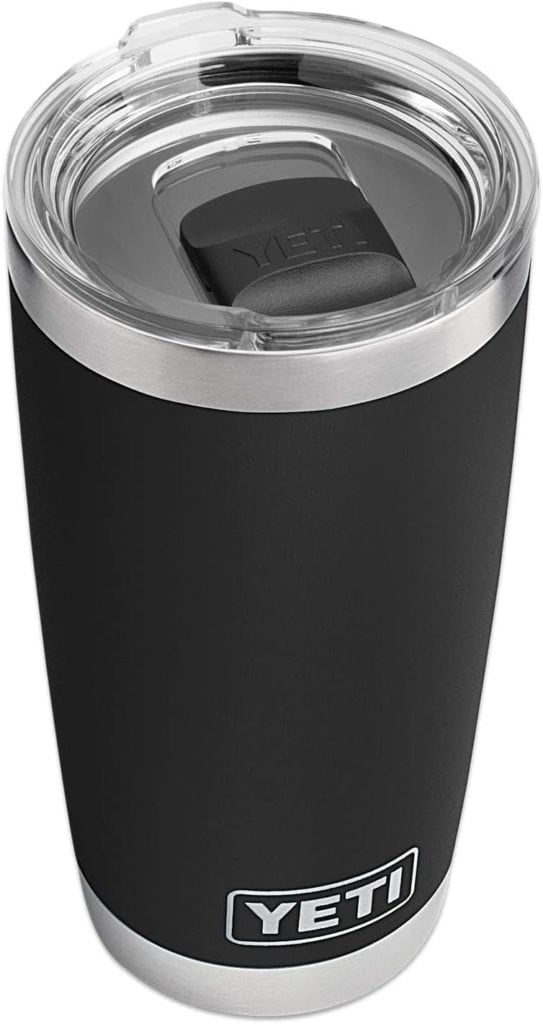 Most plumbers start very early or are awoken in the middle of the night to start a dead furnace or release a frozen pipe. A thermal coffee cup can be a great way to let them know you're thinking about them while they are out on the job. These cups are inexpensive and will help get your plumber moving and keep them warm.
---
3.

Personalized Coffee Mug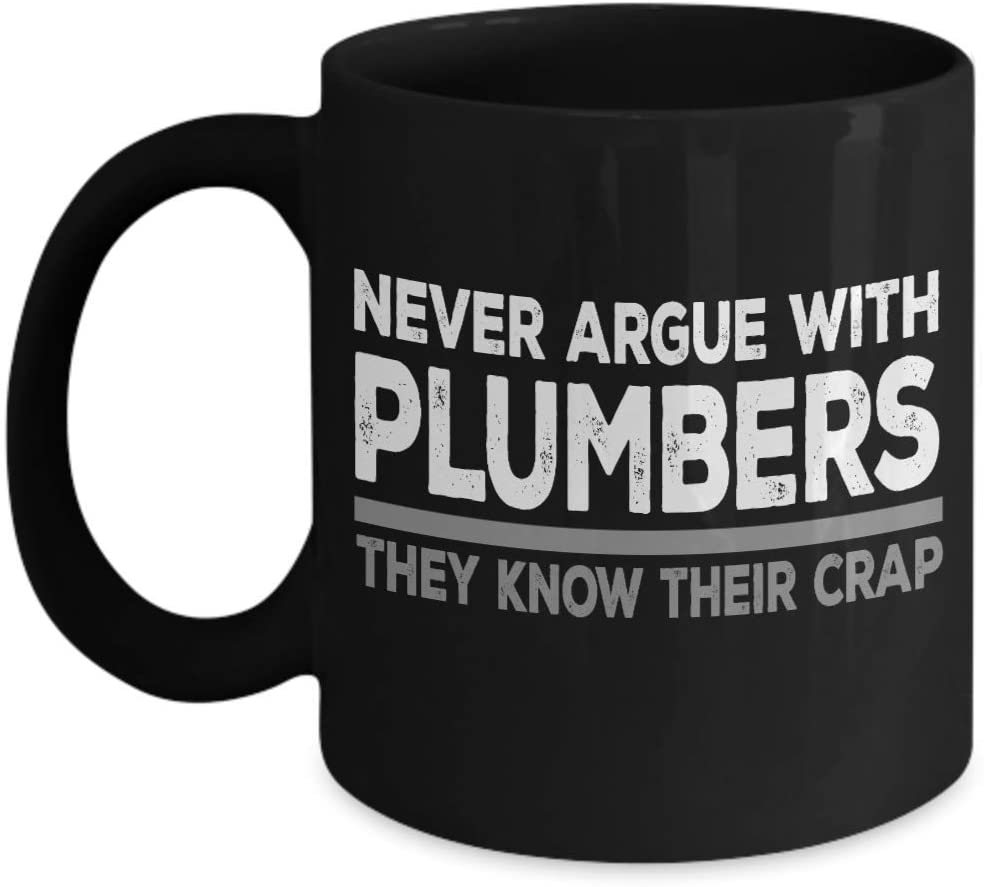 If your plumber did make it through the night without getting called out, a personalized coffee mug can be the perfect way to say good morning and let them know you appreciate the work that they do. You can get personalized mugs almost anywhere, and they are very inexpensive.
---
4.

Personalized Shot Glass
Once your plumber gets home, they can often need a drink to relax, especially if they had a hard day or dealt with difficult customers. A personalized shot glass is another inexpensive gift that can help your plumber loosen up after a hard day and give them something to look forward to while working.
---
5.

Novelty Socks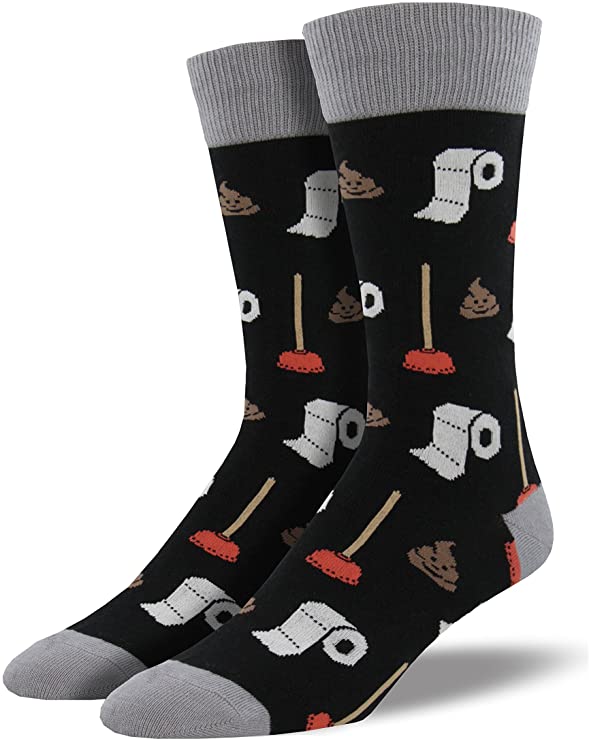 We all know men love to get socks for the holidays or any other occasion, and plumber-themed socks can help put a big smile on the face of someone who spends all day fixing toilets. There are many themes you can get, but we like these toilet paper socks the best.
---
6.

Pullover Hoodie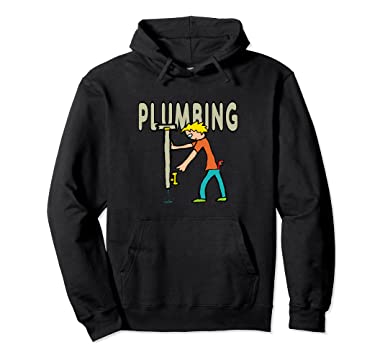 A pullover hoodie is a great gift for the men and women plumbers in your home. They are available with just about any design, and you can even get your logo or picture printed on it if you would like. They are a little more expensive than the socks, but it will likely get more use and last longer.
---
7.

T-shirts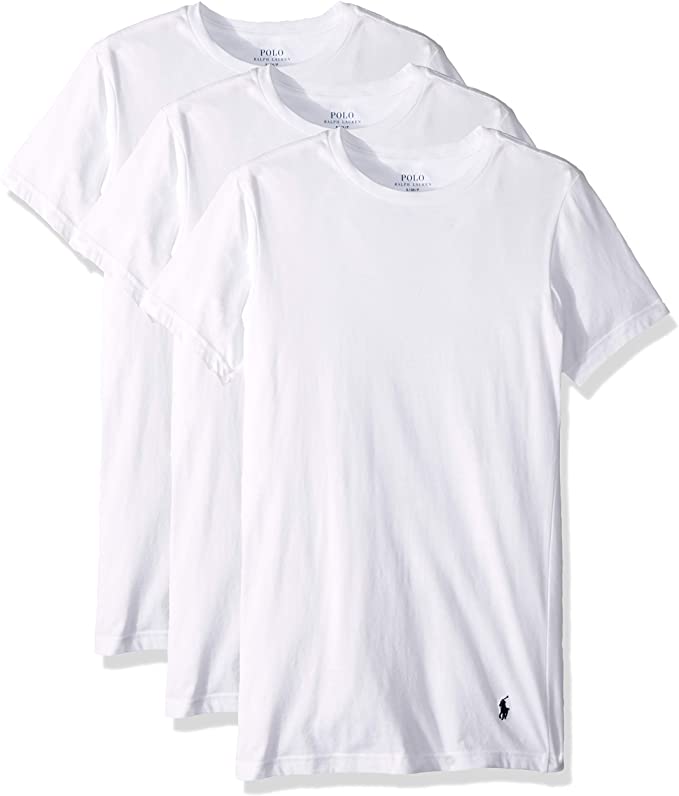 One thing about plumbing work is that it is nearly as messy as mechanics, and your hard-working plumber is likely to go through clean shirts faster than you can replace them. So, a nice pack of high-quality t-shirts is going to be very much appreciated.
---
8.

Work Gloves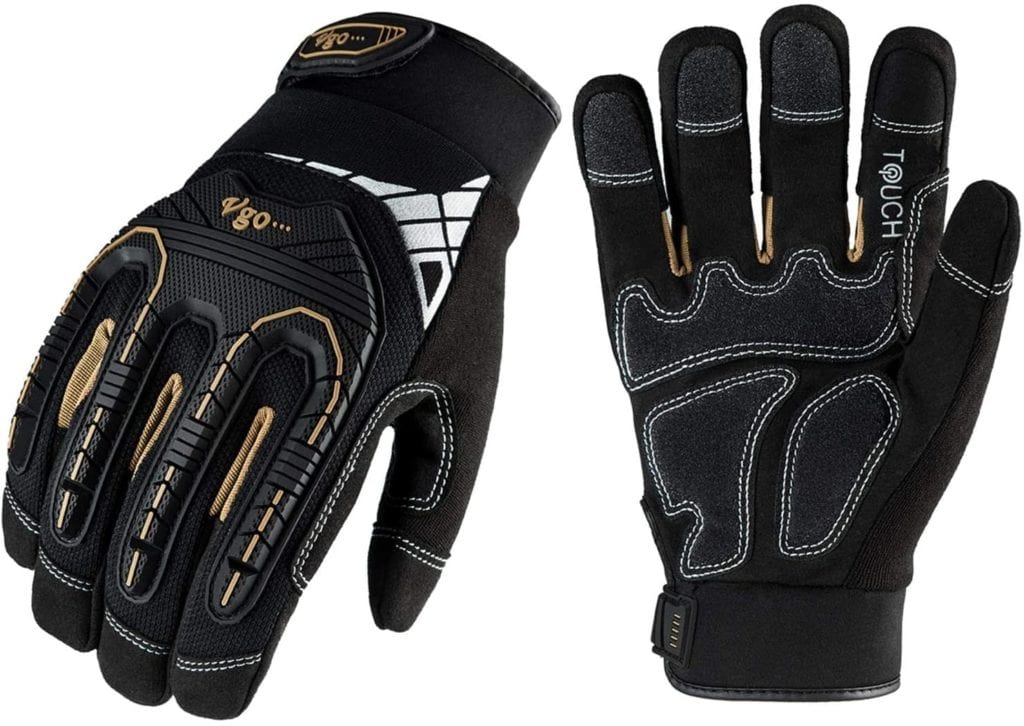 One thing you can purchase your plumber that you can be sure they will get a lot of use out of is a pair of heavy-duty work gloves. There are many frozen, dirty, sharp, and hot things that your plumber will need to hold, move, and carry. A good pair of work gloves can protect the plumber's hands as well as keep them warm on a cold night.
---
9.

Flashlight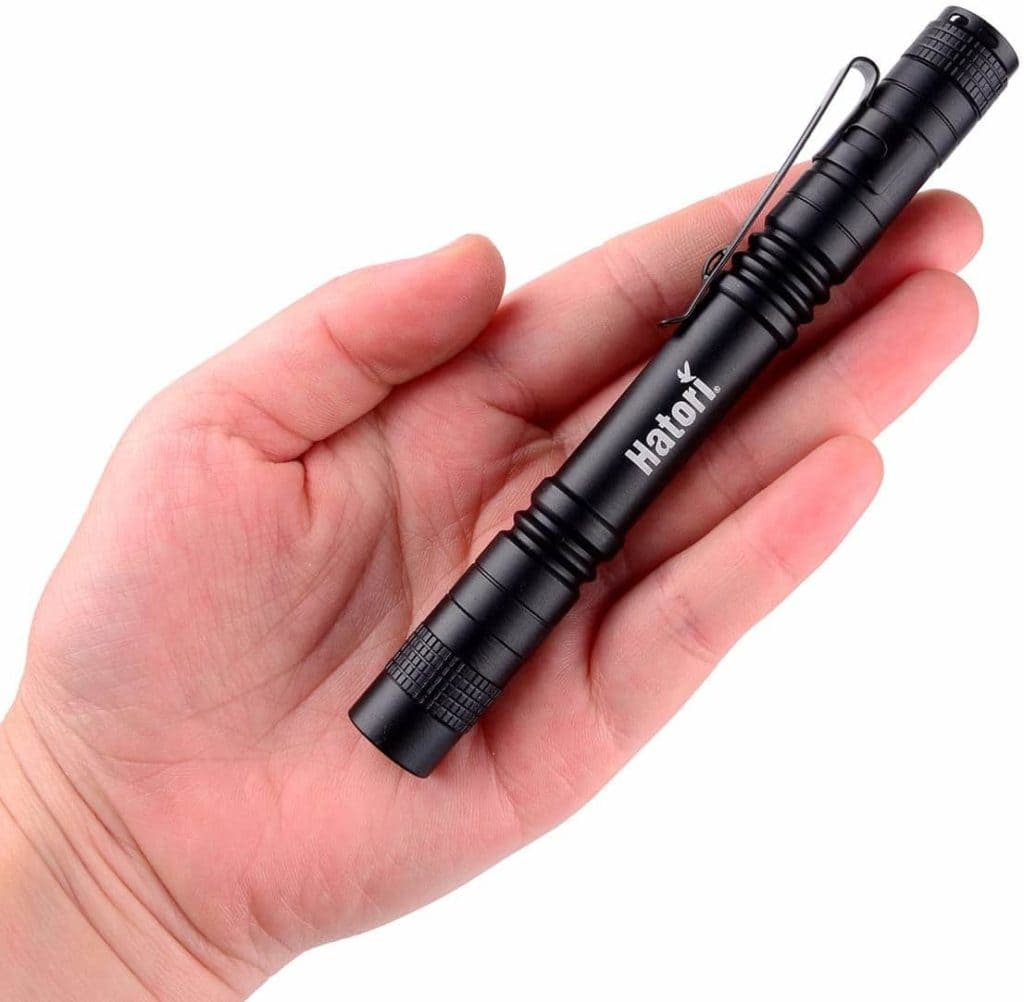 One of the most important tools in a plumber's toolbox is the flashlight. Most of the jobs a plumber must do are in some dark recess of the home where there is very little light. It is even hard to see in the back of the toilet or under the sink, so a nice flashlight is sure to be one of their favorite gifts.
---
10.

Batteries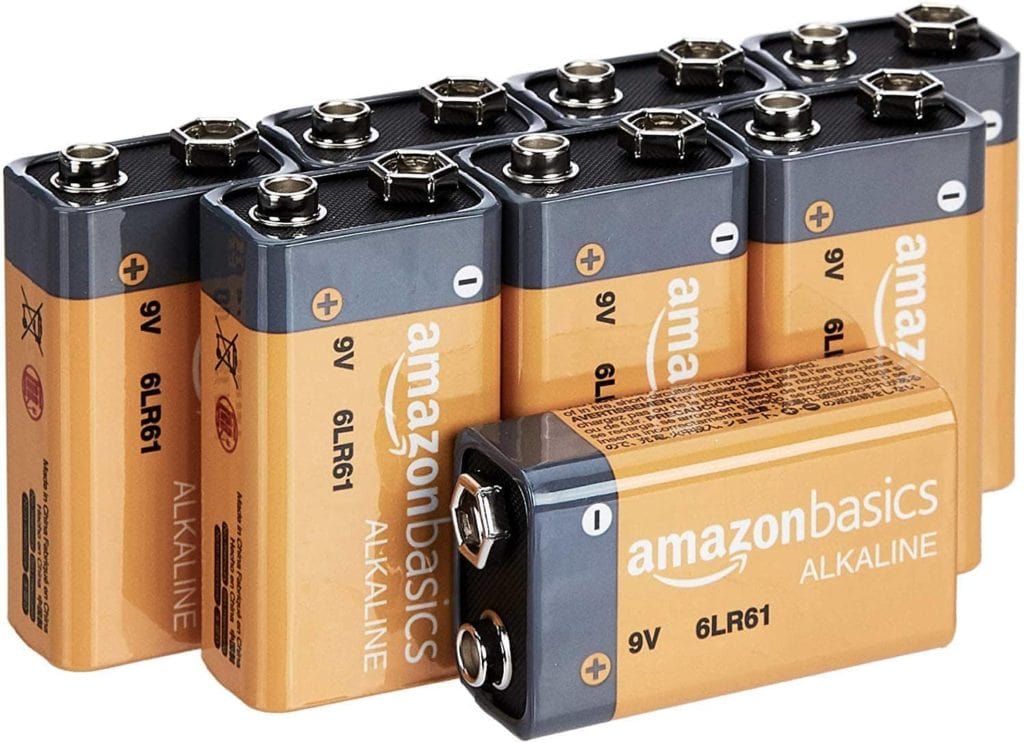 Since we were just talking about a flashlight, it's probably a good time to mention what a great gift batteries are. Flashlights are just one of several tools in your plumber's toolbox that will require batteries, and most of the tools will use up the batteries in a short time.
---
11.

Personalized Cap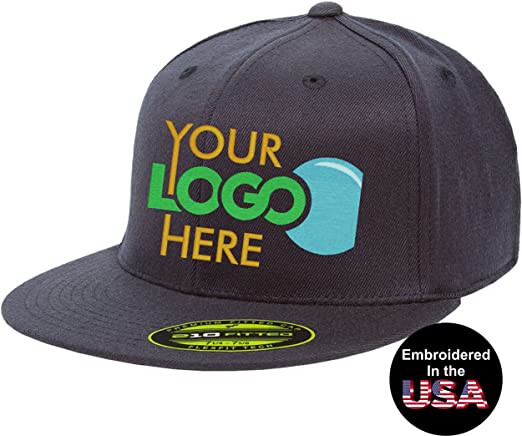 A great way to advertise your business is to put the name on a baseball cap. A personalized cap will protect the head from dirt and debris and help you see better in sunny conditions while potentially getting new customers.
---
12.

Skull Cap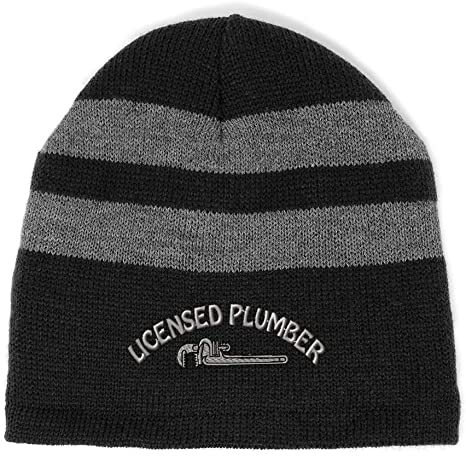 If it's winter, you might want to skip the cap until spring and head for a nice warm skullcap. When your plumber gets called out on a job where the furnace doesn't work, you know it's going to be very cold until it's fixed—so a skullcap can help keep the head and ears warm while your plumber concentrates on completing the task.
---
13.

Skull Cap with LED Headlamp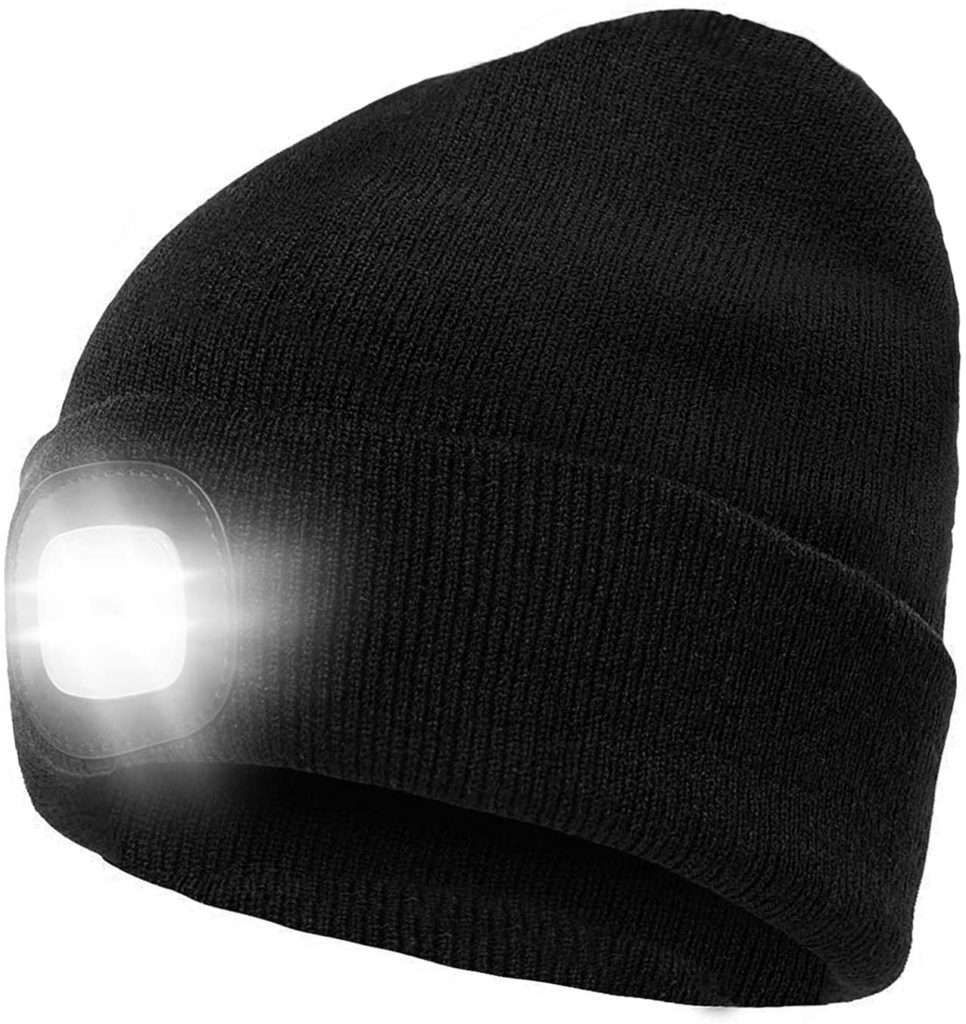 While we are on the subject of headgear, we should point out that another amazing gift is the skullcap with a built-in led headlamp. This product combines two great gifts into one and provides your plumber with a way to warm the head and light the way.
---
14.

Plumbing-themed Stationary
Your plumber will undoubtedly be writing bills, follow-ups, estimates, and so on, and some nice plumber-themed stationery can be just the thing to keep your plumbers business in people's minds.
---
15.

Personalized Pens and Pencils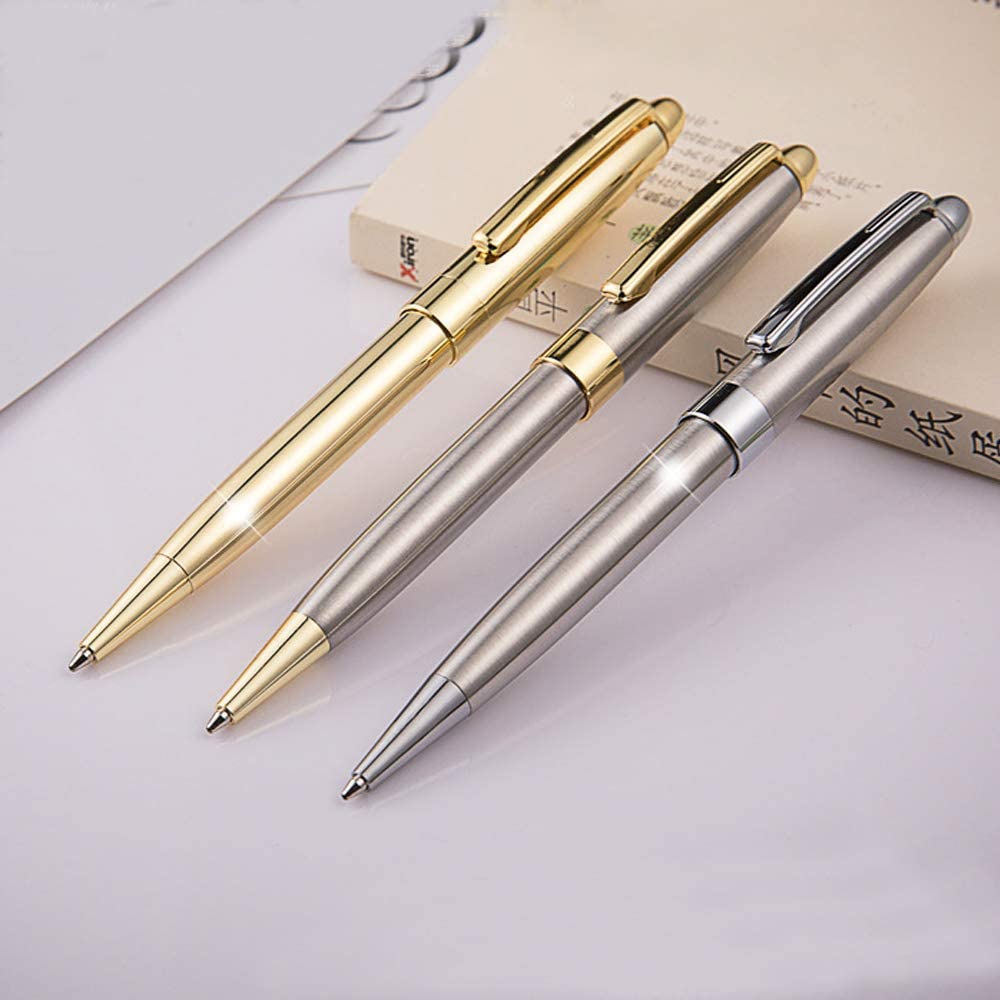 Pens and pencils are easy to get personalized, and they make a great way to advertise your business. Your plumber can hand pens out to people as they sign receipts etc., which will help make sure your plumber stays in people's minds.
---
16.

Plumbing-themed Office Supplies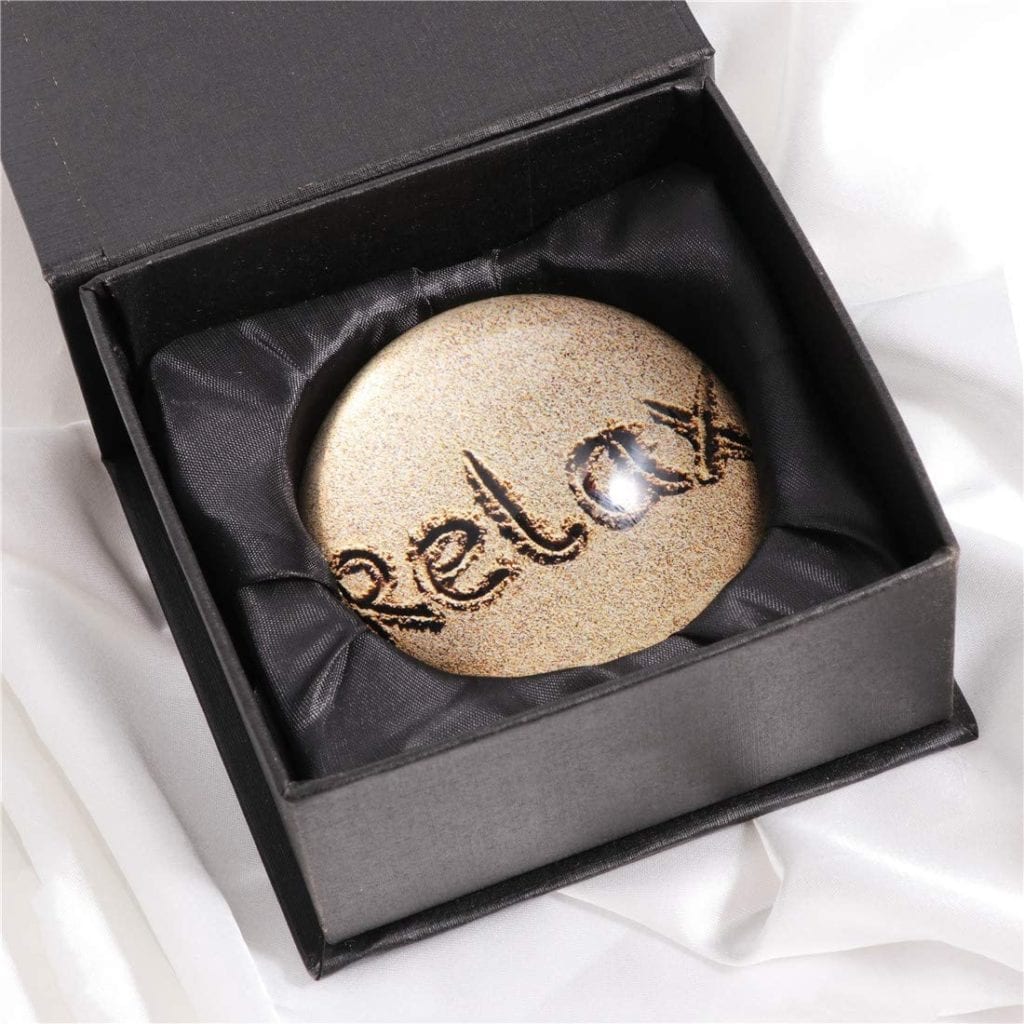 This idea is similar to the stationary, but expanded to cover the remaining office supplies like a pen holder or paperweight.
---
17.

Overalls

Overalls are a fantastic gift, and they make a great way to get in and out of your work clothes quickly while protecting your more valuable attire. Overalls are perfect when someone calls upon your plumber to do an emergency repair, and there is no time to go home and change. You can throw the overall over the clothes you are already wearing and get to work.
---
18.

Bucket Boss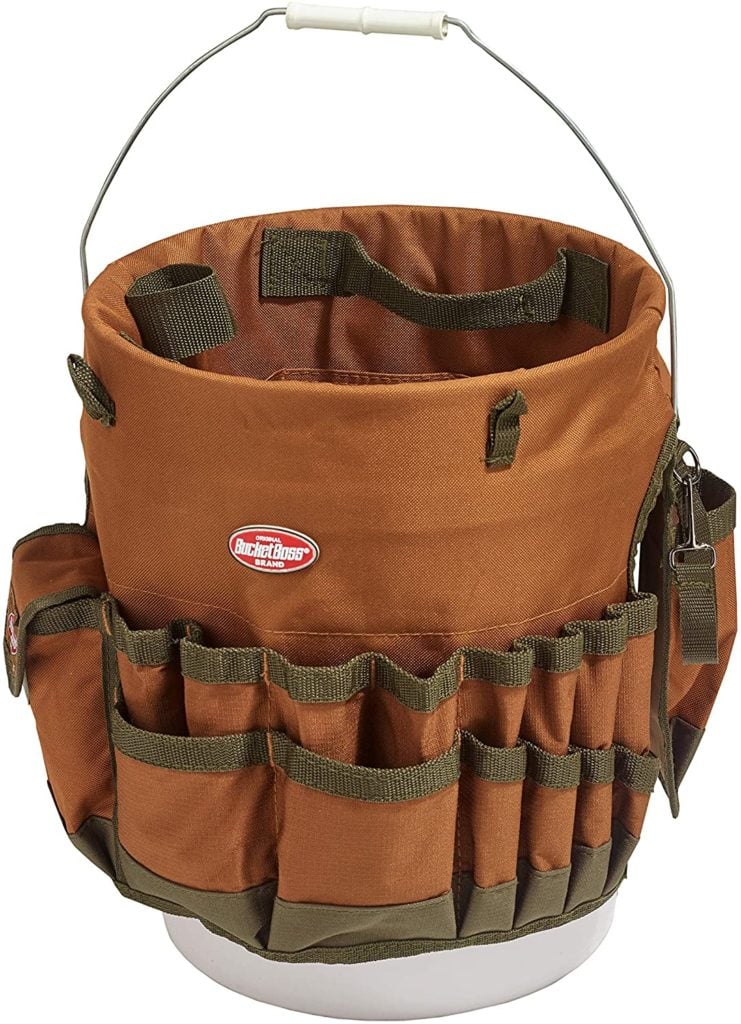 The Bucket Boss is a great gift for plumbers and is a fantastic accessory. It allows your plumber to neatly organize and carry many of their tools with this handy design that incorporates a bucket. Any plumber will tell you a bucket is one of the most used tools, and this gift allows you to keep everything together.
---
19.

Knee Pads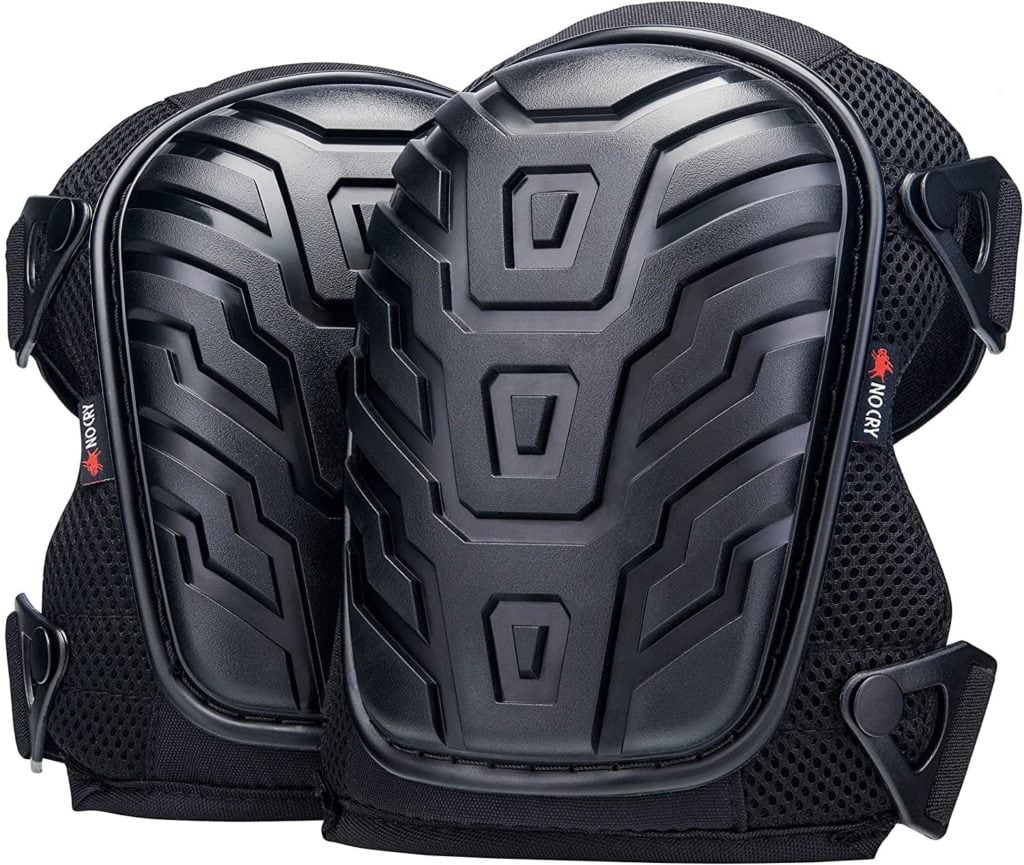 We've mentioned kneeling pads, but if you want something a little more durable, comfortable, and convenient, you might want to look into a pair of knee pads. These are very similar to those worn by baseball catchers, and they attach to the leg, so they stay on the body—no worrying about losing or leaving a pad behind.
---
20.

Plumber-themed Keychain
You can't go wrong with a personalized keychain, as this is another way your plumber can advertise their business and may even help bring up the subject of their profession during get-togethers and other functions. Some keychains can have a useful tool like an LED flashlight, while others may contain a funny or heartfelt message.
---
21.

Christmas Tree Plunger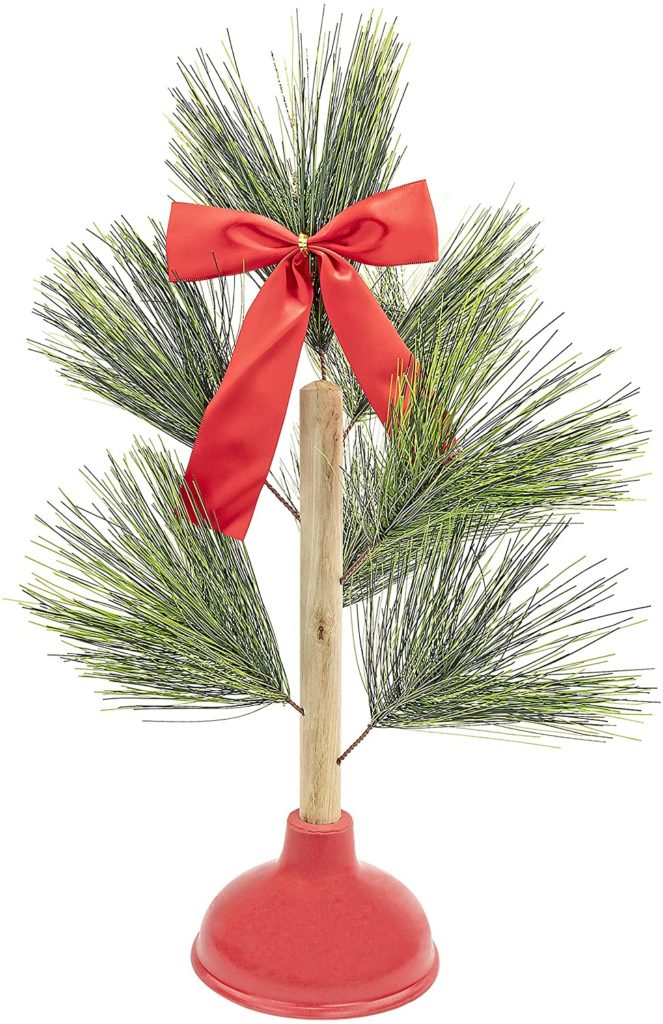 If you are looking for a gift for the Christmas season, it's hard to beat the Christmas Tree Plunger for your significant plumber. This attractive yet functional gift attaches some tree branches to one of your plumber's most used tools.
---
22.

Plumber's Belt Buckle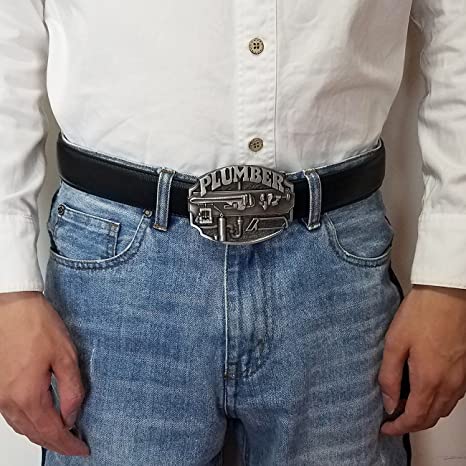 We've all heard of the plumber's crack. Well, you can help your favorite plumber keep their pants up with a special plumbing belt buckle. A belt buckle is a gift that is attractive and functional, and your plumber will love it.
---
23.

Portable Drain Auger
If your plumber is short on tools, one of the most used items is a portable drain auger that your plumber can use to clear drains and toilets. Even if your plumber has one, this gift is sure to get plenty of use.
---
24.

Pipe Wrench Set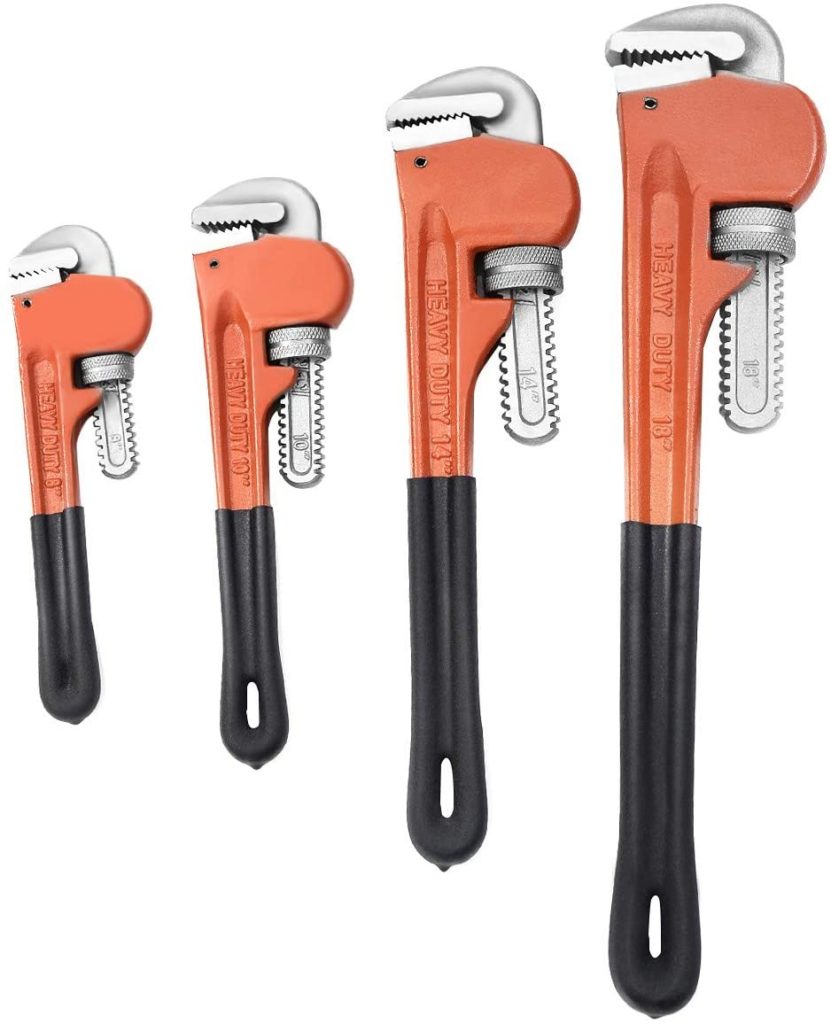 Another fantastic tool for the plumber short on tools is a pipe wrench set. Your plumber will need these wrenches on almost every job, and unlike most other tools, there is no replacement or workaround when you don't have one.
---
25.

Pipe Cutter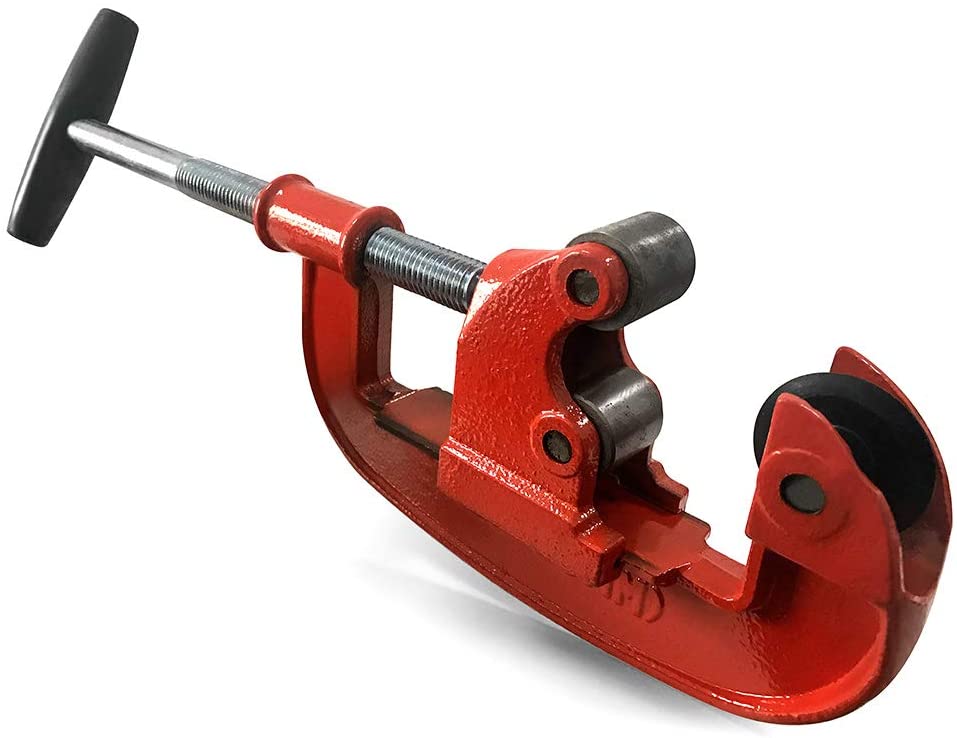 Another thing that your plumber will need to do every day is cut pipes to make them fit together. A pipe cutter is a simple tool that's inexpensive yet invaluable. Most look like ordinary c-clamps, but they can make short work of even large pipes.
---
26.

Plumbing Handbook
If your plumber is just getting started, or even if they are not, a good handbook with detailed information can help elevate your plumber above the competition, which will, in turn, bring in more business.
---
27.

Plumbers Joke Book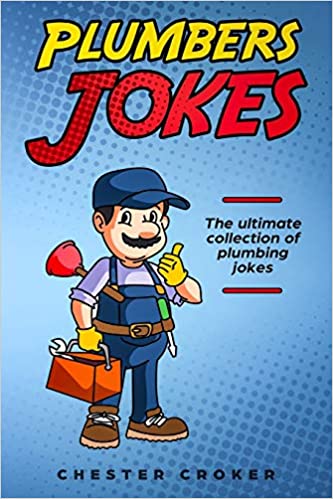 We've discussed plumbers manuals, but another great gift is the plumber's joke book. If your favorite plumber is quiet or has a dry sense of humor, a good joke book can help break the ice when meeting a new customer. Telling jokes is also a good way to appear more approachable, so it can lead to more work.
---
28.

Plumber's Putty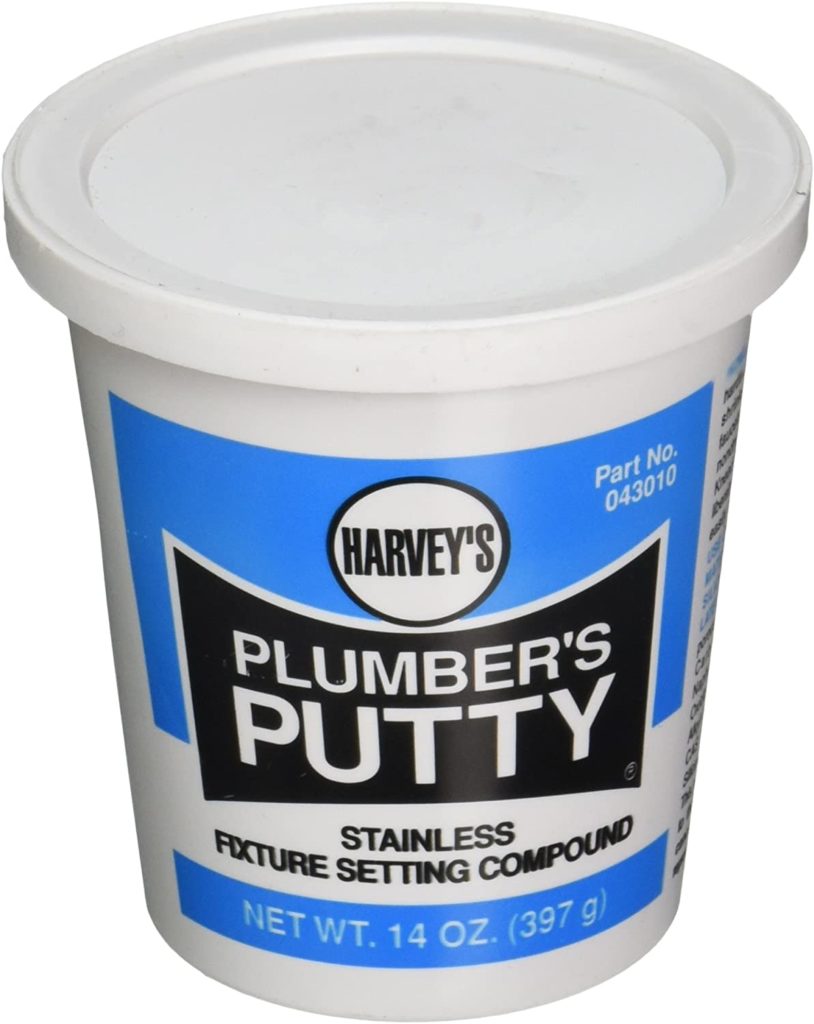 Plumber's putty can help stop leaks when nothing else can. You can use it on pipes, sinks, drains, and more. You can also use plumber's putty to fill holes, so it's one of those items with a million uses, and any plumber can never have enough.
---
29.

Plumbers Tape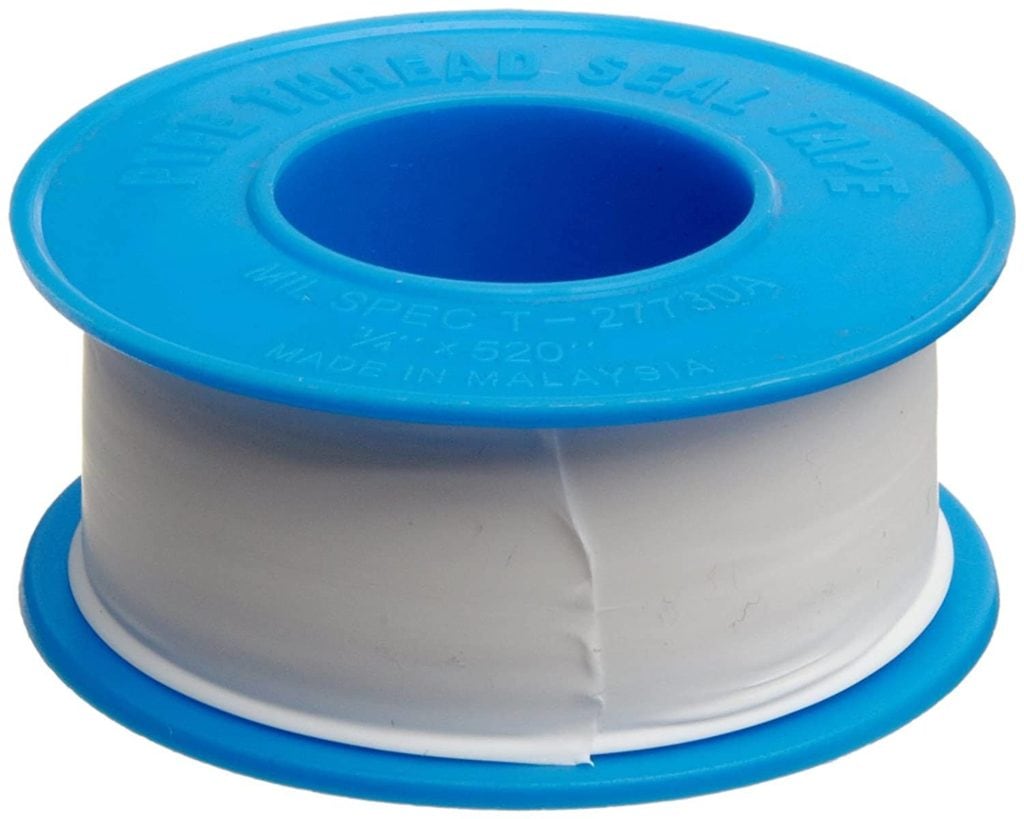 If you can't use plumber's putty to stop the leak, there is a good chance that the plumber's tape will work. You can use plumber's tape to coat the threads of a pipe before tightening to prevent water from escaping. This tape isn't like ordinary tape because it's not an adhesive, but it stops leaks and your plumber will be glad to have a roll or two.
---
30.

Plumber's Planner and Organizer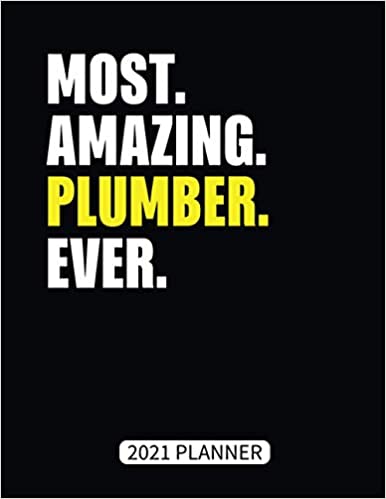 The plumber's planner will help your favorite plumber keep track of their appointments, to-do lists, and more, allowing them to use their time more efficiently and get more out of each day. A planner is also perfect for keeping track of debts owed, call back information, etc.

Conclusion
We've presented you with a long list of ideas that can take some time to go over and give the proper consideration. We like the joke book and the day planner the best—unless your plumber needs tools, then start with tools so they can get to work honing their craft.
We hope you have enjoyed reading over these ideas and have found the perfect gift. If you think it can help others with their holiday shopping, please share this guide to the best gift ideas for plumbers on Facebook and Twitter.
---
Featured Image Credit: Freepik