25 Gift Ideas for the Gardener Who Has Everything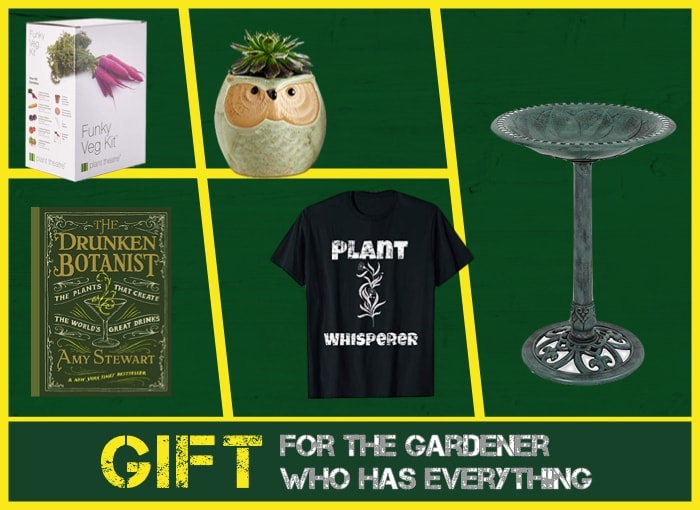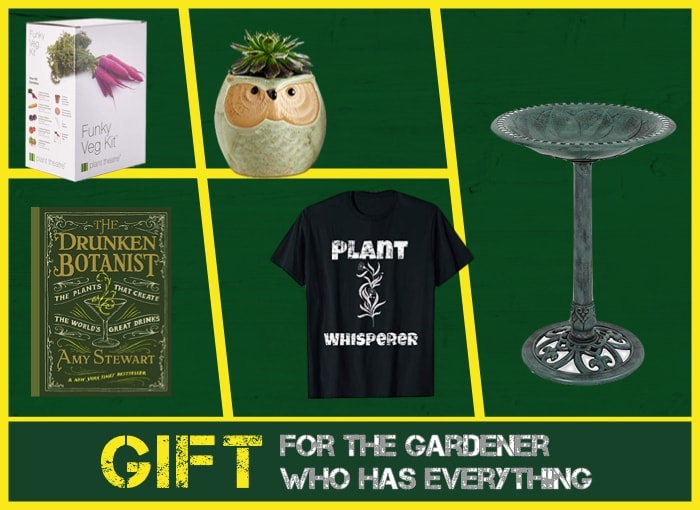 Gardening is one of those hobbies for which products abound in every department store or nursery. When buying for the gardener who has everything, you may be rubbing your chin a bit trying to decide what to get, but don't fret. An amalgam of amazing gifts is awaiting you, and we've narrowed down the long list to our top choices to inspire your gift search. The items below are arranged from most expensive to least expensive for your browsing pleasure.

1.

4-Tier Rock Water Fountain with LED Lights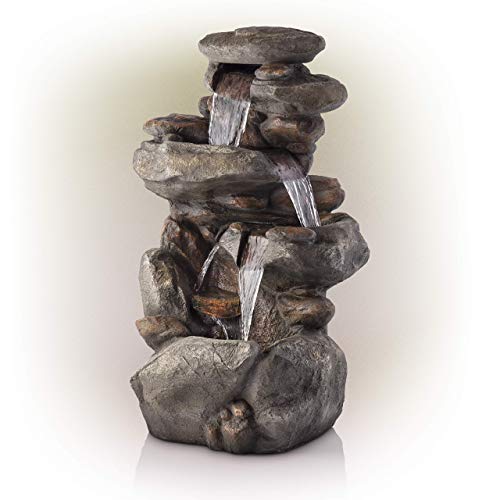 Every garden needs a water feature, and this mock-rock, LED-lit, tiered fountain will look fantastic in any yard. If your gardener likes to kick back outdoors, they'll love the soothing sounds that come from their new fountain.
---
2.

Halstead Wood Garden Arbor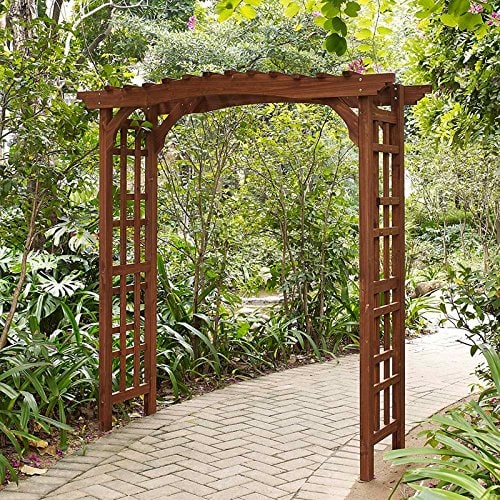 You may need to secretly measure your gardener's backyard under cover of darkness before you commit to buying one of these, but a nice arbor is a great accoutrement to any garden. This one's the real deal and it's made with actual wood.
---
3.

Furinno Hardwood Patio Furniture Porch Swing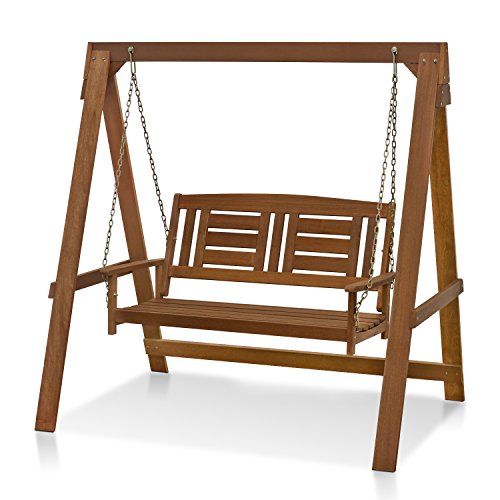 What better way to enjoy the garden than by sitting in a swing with a glass of iced tea and a good book? This solid wood masterpiece will look right at home in any garden or patio.
---
4.

Wooden Wishing Well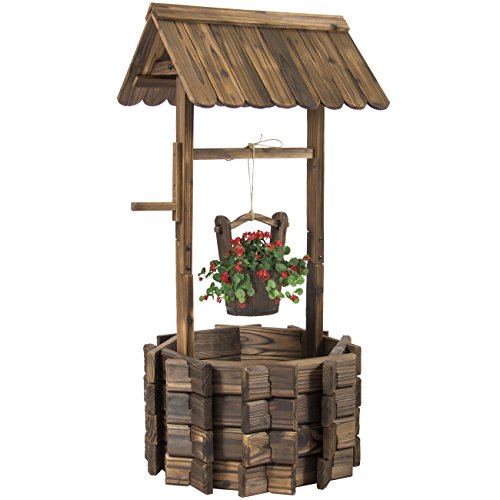 If your gardener likes a bit of whimsy now and then, this wishing well might be just what they need in their yard. The hanging bucket and the well both serve as planters to bring the whole contraption to life.
---
5.

Keter Easy Grow Patio Garden Flower Planter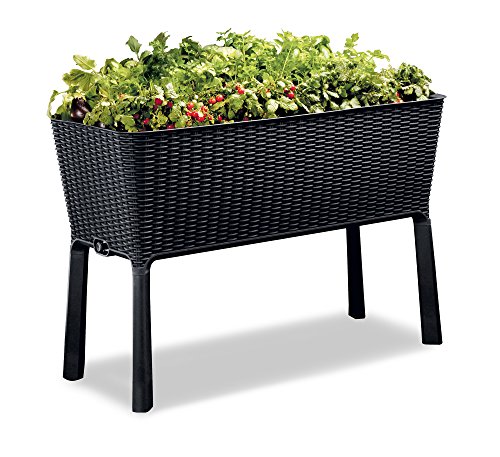 A raised bed is the best way to grow food, and this planter box is not only elevated, it's up on legs to save your gardener from unnecessary bending (which is almost as inconvenient as unnecessary surgery). It'll also keep pesky critters at bay. It's a great addition to any patio, and it works well for indoor use, too.
---
6.

3-Tier Wooden Raised Garden Bed Kit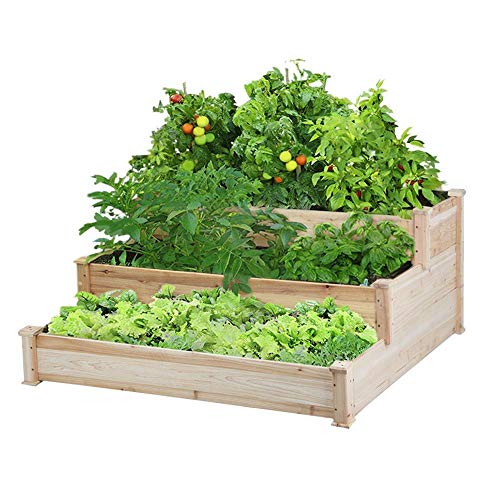 This attractive three-tier garden bed is an excellent way to create aesthetic or practical strata in any garden. It's sturdy as heck and made of 100% real fir wood. Raised garden beds just went to a whole new level.
---
7.

Mini Garden Fairy Houses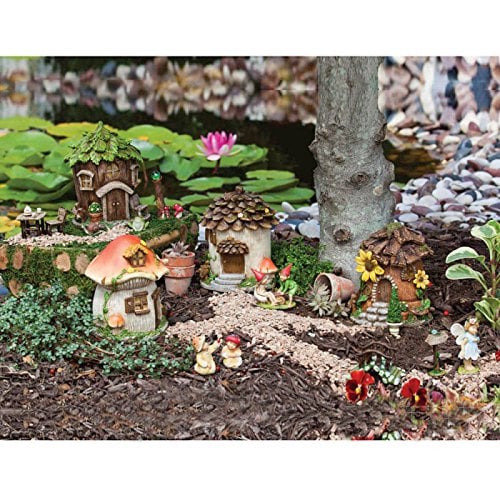 Fairy gardens are all the rage, and this beautifully crafted polystone set will make any garden pop. It's a great way to get kids out in the garden, too, and away from their infernal screens.
---
8.

Bushel and Berry Variety Kit: The Full Collection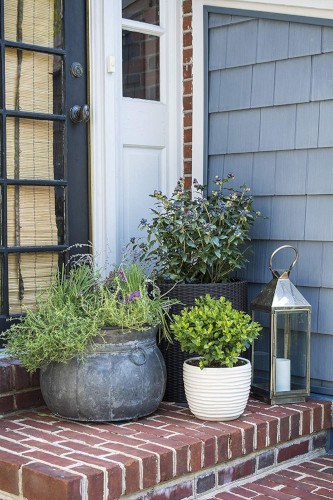 Everybody loves berries, and this variety kit will keep on giving for years to come. It includes six berry varieties in 3.5-inch pots. This is a great choice for container gardening. Be sure to check your gardener's zone to ensure optimal growth.
---
9.

TomCare Garden Kneeler Seat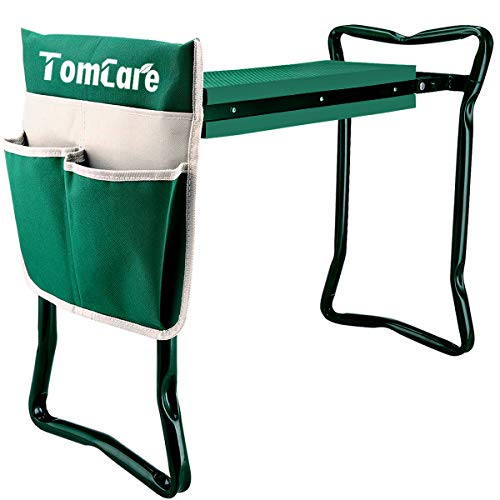 Sometimes the toughest part of gardening is all the annoying crouching and kneeling. Gardeners don't love wearing out their knees any more than you do, and this garden bench will remove some of the strain. They can lay it on the ground to kneel on, or unfold the legs to use it as a bench. It also has handy pouches in which to store garden tools.
---
10.

Scuddles Garden Tools Set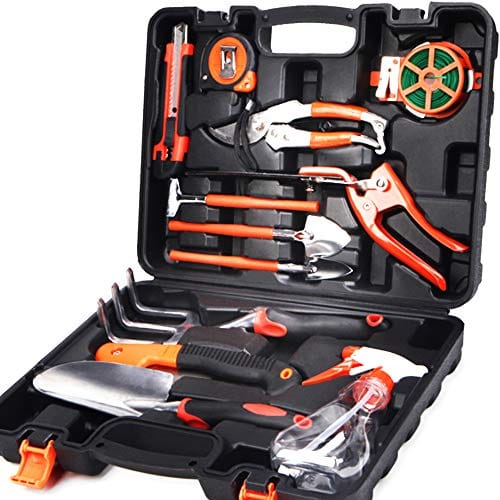 This treasure trove of garden tools will tickle any gardener's growing fancy. It includes everything your gardener needs for weeding, digging, or tying back rangy limbs, and it comes with a spray bottle to boot.
RELATED: a Comparison of the Most Popular Tool Sets of Homeowners for 2019
---
11.

Fine Gardening Print Magazine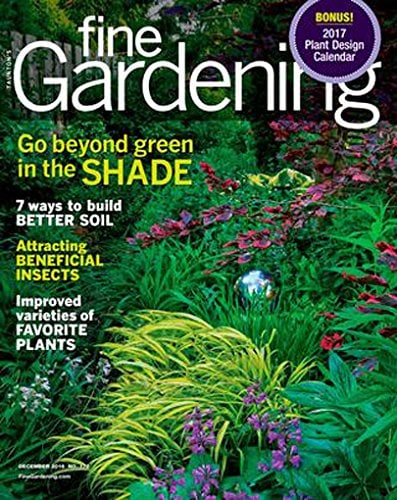 This is a beautiful magazine stuffed to bursting with stunning photographs and plenty of inspiration for any gardener. This subscription will set your gardener up with a full year's worth of magazine joy.
---
12.

Plant Theatre FUNKY VEG KIT Gift Box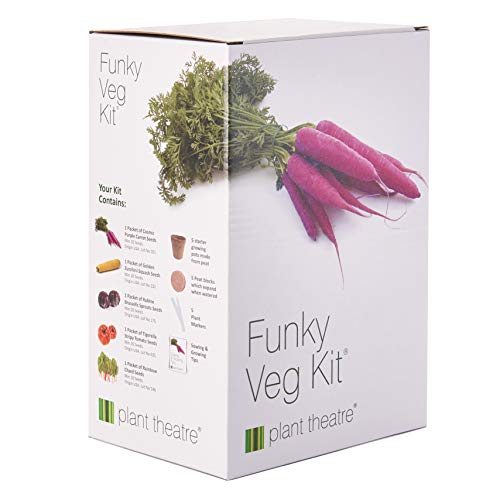 There's nothing more rewarding than growing your own food, and the gardener in your life will love the opportunity to sprout some funky-looking veggies. This kit contains seed starters for purple carrots, yellow courgettes, striped tomatoes, red brussels sprouts, and rainbow swiss chard.
---
13.

Amish Wagon Decorative Garden Planter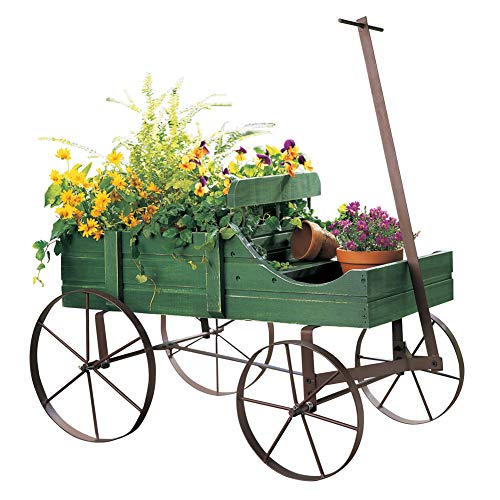 Help your gardener add a little accent to the yard with this old-timey buggy plant holder. Don't be fooled into thinking they'll be off-roading in this bad boy. It's only about a foot and a half tall. Still, it's great for small pots and herbs.
---
14.

Outdoor Garden Pedestal Bird Bath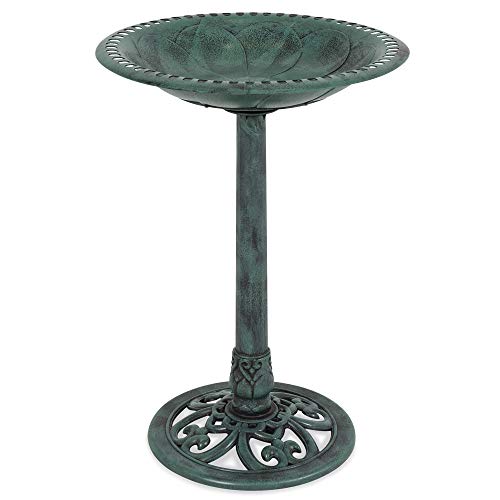 Chances are, the birds love your gardener's backyard. You might as well throw them an extra bone by giving them a place to frolic and drink, too. This sturdy resin birdbath is both attractive and affordable.
---
15.

Organic Indoor Herb Garden Starter Kit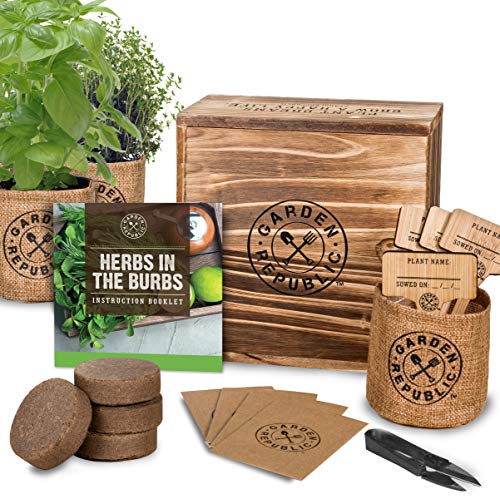 This hipster starter kit will give the man bun a run for its money when it comes to the coolness factor. It's a great gift for someone who loves to garden but doesn't have much of a yard, or for a kitchen enthusiast who likes to grow their own herbs.
---
16.

Create Your Own Japanese Garden: A Practical Guide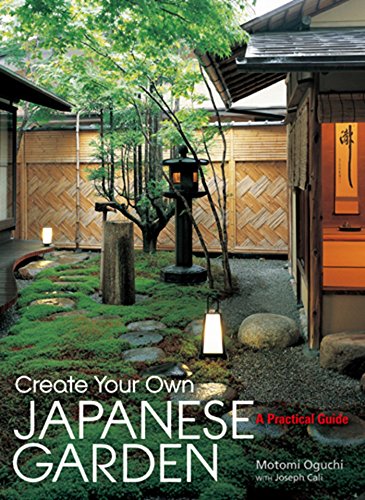 Your gardener will appreciate the peaceful approach to gardening in this step-by-step guide. It contains stunning photographs and plenty of practical advice on turning any garden into a Japanese-style paradise.
---
17.

Outdoor Solar Garden Lights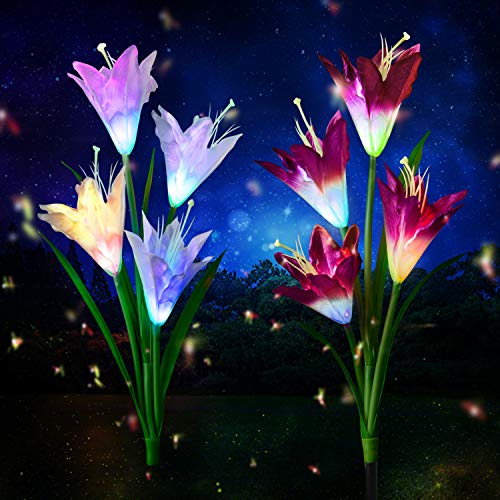 These awesome path lights look like bioluminescent lilies by night. They're a great addition to any flower bed or backyard patio.
---
18.

Perky-Pet Copper Panorama Bird Feeder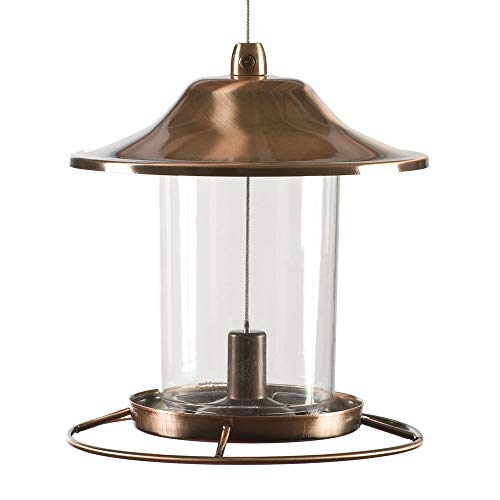 Birds are a vital part of any garden, and your gardener can bring them flocking in with this 360-degree bird feeder. It will look great hanging above a patio or from any tree.
---
19.

Plant Whisperer Funny T-Shirt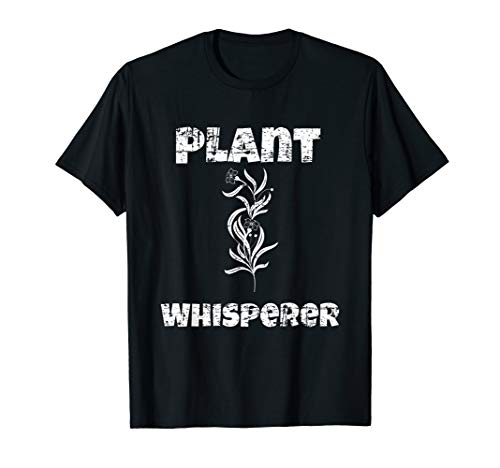 The gardener in your life probably talks to their plants, and you've probably spent your fair share of time trying not to judge them. Maybe your gardener is just a plant whisperer, in which case they'll appreciate you recognizing their magic powers. This shirt comes in various shapes, sizes, and colors.
---
20.

Solar Light Decorative Wind Mobile Garden Decoration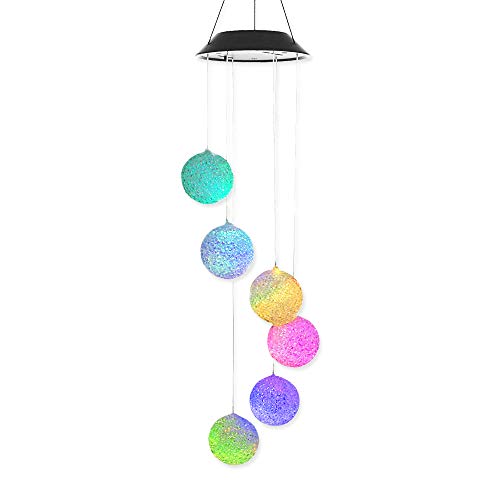 Turn the backyard into a party with these snazzy, color-changing solar lights. They look great hanging from a tree, porch, or pergola, or from deer antlers.
---
21.

15,000 Non-GMO Heirloom Vegetable Seeds 32 Variety Pack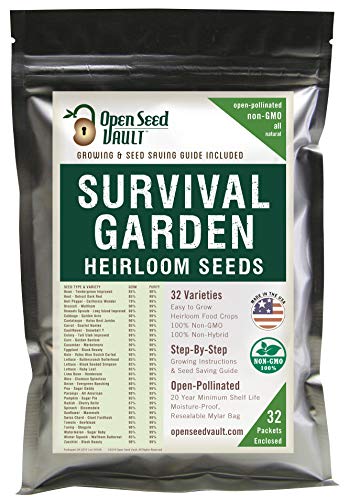 One never knows when the zombie apocalypse may strike, but your gardener can rest easy knowing they have the 15,000 seeds in this pack to keep on cultivating life. It's also not a bad gift for rural living or anyone who loves growing their own food.
---
22.

Green Antique Bottle Glass Hummingbird Feeder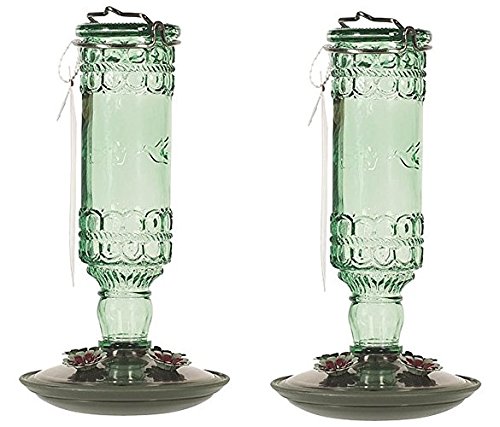 This attractive feeder not only looks snappy in the garden, but it'll have those colorful hummingbirds dive-bombing your gardener's yard in no time. It's made with real glass and holds ten ounces of nectar.
---
23.

The Backyard Homestead: Produce all the food you need on just a quarter acre!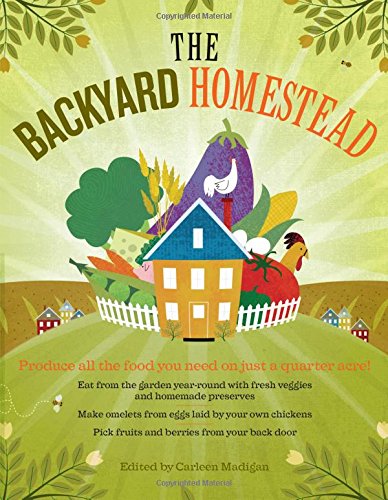 Homesteading is gaining popularity as the climate shifts and big agriculture continues to sucker-punch the environment. Any gardener can find inspiration in dreaming up ways to turn their backyard into a food-producing powerhouse, and they'll appreciate the plentiful ideas in this book.
---
24.

Owl Pot Ceramic Flowing Glaze Base Serial Set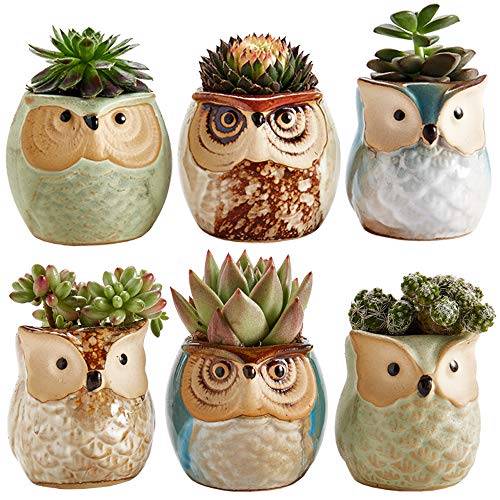 These six small owl pots have heads that will bloom with succulents. They're a great choice for the urban dweller or the contemporary gardener in your life. Now they'll have even more reason to talk to their plants.
---
25.

The Drunken Botanist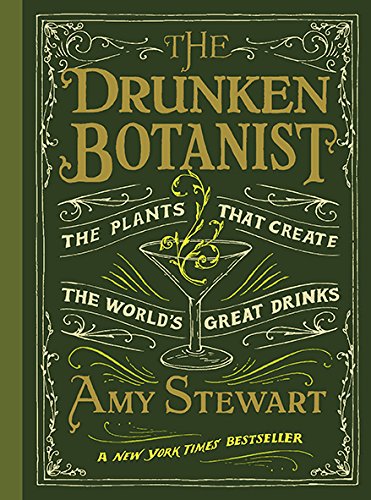 Two of the best things in life, booze and botany, come together in this New York Times bestseller by Amy Stewart. It's not only a history lesson, it's also a fascinating look at the biology of plants and why humans began creating alcohol from them. The best part is that Stewart provides some recipes for a little home experimentation.

Conclusion
The list keeps on going, but now that we've given you plenty to think about, hopefully you've found some inspiration. Don't be afraid to think about gardening from different angles, and as always, good luck finding that perfect gift.
Here are some of our other gift guides: