Greenworks vs Ryobi: Who Makes the Better Outdoor Tools in 2023?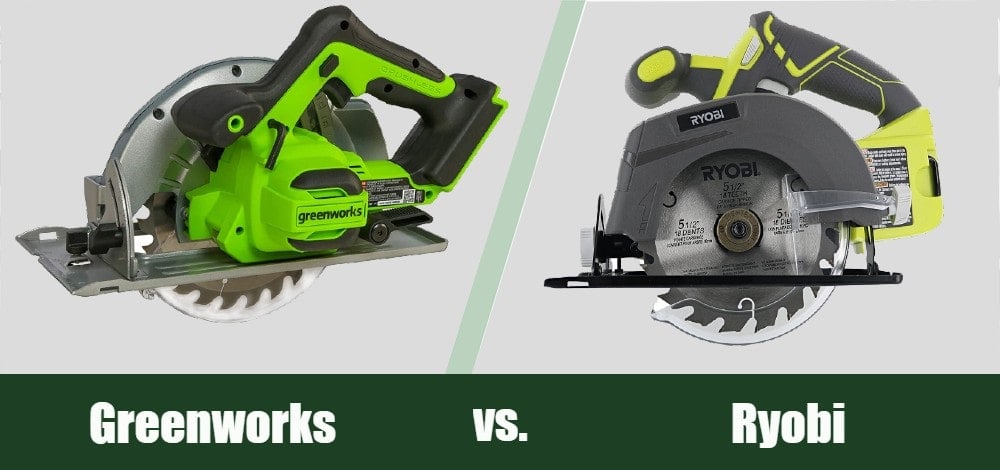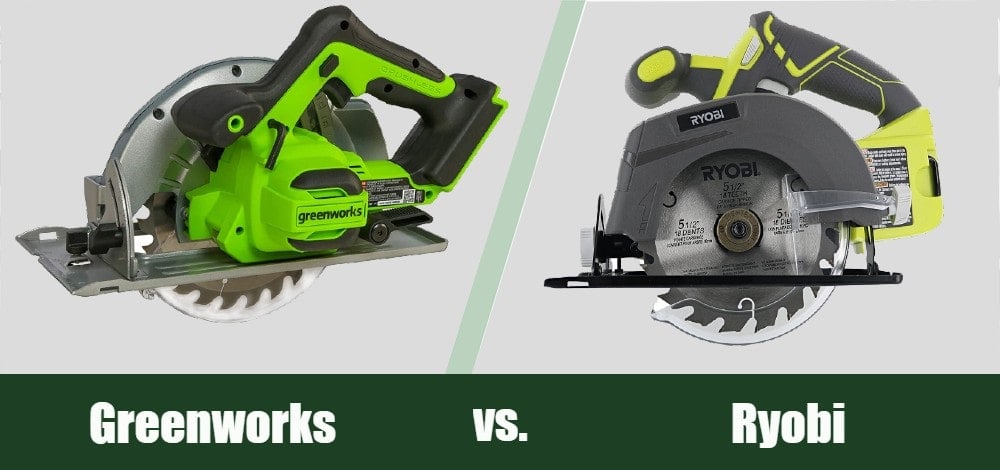 Choosing an outdoor tool brand is a major decision every handyman has to go through, and it's normally not a simple choice. There are a ton of different factors you have to consider. And it's super important you choose the right brand to begin with because each product line has its related accessory system.
In this sense, you're not just buying a single tool. You're buying into a whole brand.
Due to this fact, many buyers are looking into electric-powered tools. These are ultimately cheaper in the long run—especially if you continue to purchase tools of the same product line. And when it comes to battery-powered tools, you'll continuously see two names pop up: Greenworks and Ryobi.
Each of these brands makes exceptional battery-powered tools. But which is better?
In this article, we're going to break down Greenworks vs Ryobi. We'll talk about their company histories, where they're based, some of their more popular items, and which one is best for you.

A Quick Comparison
Rating
Image
Product
Details

Greenworks

Established: 2007
Headquarters: Mooresville, North Carolina, USA
Product lines: Battery Powered and Corded Tools
Parent company: Globe Tools Group
CHECK PRICE

Ryobi

Established: 1968
Headquarters: Fuchu, Hiroshima, Japan
Product lines: Battery Powered, Gas Powered, Corded Tools
Parent company: Ryobi/One World Technologies
CHECK PRICE

Brief History of Greenworks
Over the past decade, Greenworks has become synonymous with electric-powered tooling. Founded in 2007 out of Canada, Greenworks was established by Globe Tools Group to showcase Globe's new lithium-ion technology. Their first battery-powered product line was the 24V system which allowed them to interchange the battery between household hand tools and outdoor equipment.
And it was a major success. So much so that Greenworks shortly thereafter released a more powerful 40V (and then subsequently, 80V) line that helped put them even more on the radar for those searching for quality battery-powered tools.
Although Greenworks is a relatively new company, they already made serious waves in the realm of electric power tools. Since its start in North America, Greenworks has become a global sensation now available in Europe, Asia, and Australia.
---
Brief History of Ryobi
While Greenworks is the proverbial new kid on the block, Ryobi has been around for quite some time. The original company was founded on December 16, 1943, during the midst of World War II. However,  it wasn't until 1968 that they started manufacturing power tools. Now, they're currently licensed through One World Technologies which is an original manufacturer for other tool brands like AEG and Milwaukee.
In 1988, Ryobi was fortunate to pick up the assets of Diehl Motor Company—which happened to be the provider of Craftsman tools for Sears. After the acquisition, Ryobi continued to provide Sears with power tools—albeit their own. And it was then when Ryobi truly blossomed into a household name for those searching for good quality, low budget power tools and outdoor equipment.

Greenworks vs Ryobi: Manufacturing
Greenworks
Although the company maintains its headquarters in the United States, its power tools are actually manufactured in Changzhou, China—near the bustling city of Shanghai. This is also where the parent company Globe Tools Group is located.
The low cost of manufacturing in China and the convenience of local oversight by the parent group equates to savings that can be passed on to the consumer. While not the cheapest brand available, Greenworks often presents a wonderful deal to those on a limited budget.
Ryobi
Although originally Japanese, early Ryobi power tools were produced in the US, all of which came out of a lone manufacturing plant in Shelbyville, Indiana. However, this didn't last. Ryobi jumped on the globalization bandwagon and now has manufacturing plants in over six countries. But the majority of their products are currently manufactured in China.
However, the Shelbyville plant is still in operation and in production. But this plant has been assigned for creating Ryobi accessories—not the tools themselves.

Greenworks vs Ryobi: Product Line
Greenworks
When it comes to Greenworks' product line, the answer is in the name. They only produce electric power tools which are much better for the environment than gas-powered competitors. When they first launched, Greenworks produced a powerful line of corded electric outdoor tools targeted towards residential consumers and hobbyists.
However, demand for a cordless battery-powered line quickly rose. This led to the subsequent release of their 24V line. Like other power tool brands, this allowed the consumer to quickly switch between their drills, blowers, and saws without requiring special battery packs for each. However, they've since upped their game. While the 24V line is still available, Greenworks has released more powerful lines to accommodate customers that need the extra power.
Within their different voltage product lines, Greenworks has created a tool for just about every single occasion you can think of. Their power tools are still restricted to the 24V line, but the higher voltage products extend to heavy-duty outdoor tools and equipment such as lawnmowers, tillers, and chainsaws.
Ryobi
Unlike Greenworks, Ryobi has some gas-powered tool lines. These are primarily just powerheads with different outdoor tool attachments such as cultivators and string trimmers. But their main focus nowadays is their electric-powered options—both corded and cordless.
The smallest (in terms of voltage) line that Ryobi has is their 18V ONE+ line. As you can see, this is less than the voltage of Greenworks starting 24V lineup. However, they boast a very impressive range of tools that can be operated through this system. Ryobi has over 175 different tools that can be integrated with their 18V ONE+ battery.
For heavier duty equipment, Ryobi also has a 40V line. The tools associated with this battery are targeted for home outdoor use and include chainsaws, trimmers, and blowers.

Greenworks vs Ryobi: Price
When compared to other outdoor equipment brands, both Greenworks and Ryobi are relatively low cost. They both make for great budget options for home use and can be found in most big box hardware stores. Generally speaking, Greenworks is only slightly more pricey than Ryobi tools, with the difference between similar products usually being only a few dollars.
Greenworks
Budget Buys:
Premium Products:
---
Ryobi
Budget Buys:
Premium Products:
Greenworks vs Ryobi: Warranty
As far as warranties are concerned, both brands are relatively similar. Neither have lifetime warranties and there are multiple levels to their warranty policies. You'll need to read the fine print to determine which policy your tool will fall under.
Greenworks
Most Greenworks products fall under a 3-year limited tool and battery warranty. This covers any defects in manufacturing—whether materials or parts—or workmanship under normal duress. However, you must have maintained your equipment in strict accordance with the provided user's manual. Failure to do so may void your warranty. There are some products though that have a 4-year warranty. These will be labeled as part of the Greenworks Pro line.
Ryobi
Like Greenworks, Ryobi also has a general 3-year warranty. This does not apply though to any product that has been damaged through misuse or negligence. You'll need to maintain your equipment per the given owner's manual. Ryobi, however, does offer a 5-year warranty on any tool that is a part of their 40V line.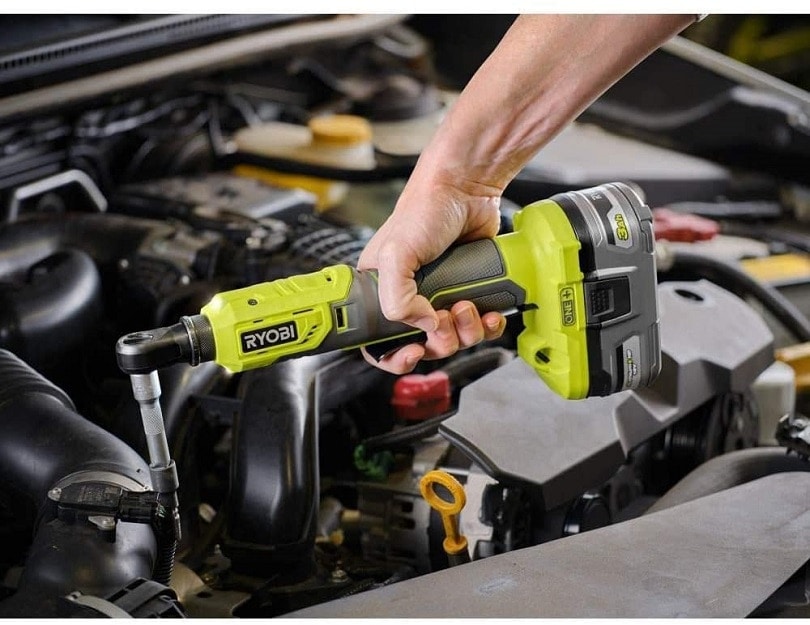 Greenworks vs Ryobi: Customer Service
When it comes to choosing an outdoor tool brand, you shouldn't overlook customer service. Although quality power tools are built to last and withstand normal wear and tear, unexpected situations often arise. And if you've got an issue, you want to be positive that you can contact a customer service rep for help.
Greenworks
Contacting Greenworks isn't very difficult at all. On their website, they have a contact portal that allows you to send them a message along with your contact info. And they'll generally respond to you promptly to answer your questions. Or, if you'd prefer, Greenworks provides a direct email address for contact.
However, if you need immediate assistance, they also provide telephone numbers for both North American and global customers. With no major complaints, Greenworks does a good job attending to their customer base.
Ryobi
Ryobi's customer service doesn't have any major complaints either. But there are some distinct differences in how they communicate help to their customer base. While their contact page on their website isn't as intuitive, they do provide a very handy help database. You can use this to troubleshoot issues with your product and see if you can't correct the issue at home.
But if you do need to contact them, they provide a toll-free US-based phone number, a snail mail address, and an option to send an email message.

Head-to-Head: Circular Saws
Greenworks 24V Brushless 7 ¼" vs Ryobi 18V ONE+ P508
These two saws are extremely similar at first glance. Both are 7 ¼" bladed circular saws with bevel cut capabilities. Each has spindle locks for easy blade replacements and is brushless. However, some small differences make them separate.
First, they run at different RPM. Greenworks' saw rotates at 4,500 RPM while Ryobi's is only at 3,800 RPM. This is due to the stronger battery that Greenworks has. However, if you're looking to cut a bevel, Ryobi has a larger degree range. The Ryobi saw can miter edges to 56° compared to Greenworks' 45° angles.
However, the deciding factor for us is the Greenworks saw's electric brake. It adds that extra bit of safety when stopping the blade.
Our Verdict: Greenworks 24V Brushless 7 ¼" Circular Saw

Head-to-Head: Leaf Blowers
Greenworks 40V 430 CFM Cordless vs Ryobi 40V 500 CFM Jet Fan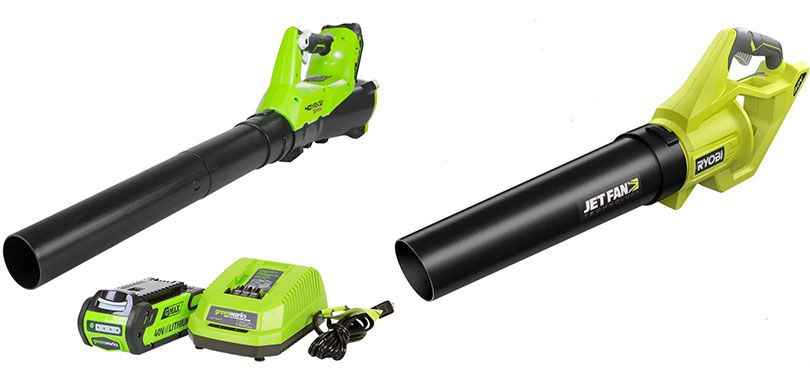 There's no true test of outdoor tool prowess like putting two leaf blowers head to head. Both Greenworks and Ryobi have very comparable models in the 40V range. Each blower has the same great standard features of variable-speed triggers, cruise control, and turbo mode.
However, there are some subtle differences. The Greenworks has 50 less CFM than the Ryobi but can reach speeds 15 MPH greater—topping out at 125 MPH. But blowing speed alone doesn't put it over the top. A speed of 110 MPH is still more than ample to blast out fallen leaves. What determines this matchup is the warranty offered to each product. The Greenworks only has a 2-year tool warranty and a 3-year battery warranty. Ryobi has the same 3-year battery warranty; however, it has a 5-year tool warranty.
Our Verdict: Ryobi 40V 500 CFM Jet Fan Blower

Head-to-Head: Cordless 14" Brushless Chainsaws
Greenworks 40V vs Ryobi 40V
This head-to-head is probably one of the closest races you can have between the two brands. Both chainsaws make quick, quiet work out of sturdy wood with very little difficulty. Both the Greenworks and Ryobi chainsaws are easy to handle and manipulate weighing in at right around 10 pounds.
But we have to give it to the Greenworks chainsaw. And it has everything to do with the battery life. You can just make more cuts with the Greenworks.
Our Verdict: Greenworks 40V Cordless 14" Brushless Chainsaw

Greenworks vs Ryobi: Overall Brand Reputation
When comparing the two brands, it can be a pretty close call. Each excels in different areas and can be better than the other depending upon the situation.
Performance
Edge: Greenworks
Even at the base level, Greenworks has the more powerful battery and performance sporting a 24V battery over Ryobi's 18V. And as the scope of your job increases, Greenworks can keep up with 40V, 60V, and even 80V cordless electric options. Ryobi's battery-operated electric tools max out at 40V.
---
Price
Edge: Ryobi
Ryobi takes this category—if even ever so slightly.
---
Durability
Edge: Greenworks
There have been many complaints that Ryobi batteries just don't last as long. Greenworks prides itself on providing quality batteries that last a little longer than average.
---
Warranty
Edge: Ryobi
Ryobi's built-in warranty is slightly better than Greenworks by adding an extra year of coverage for the 40V line of outdoor tools.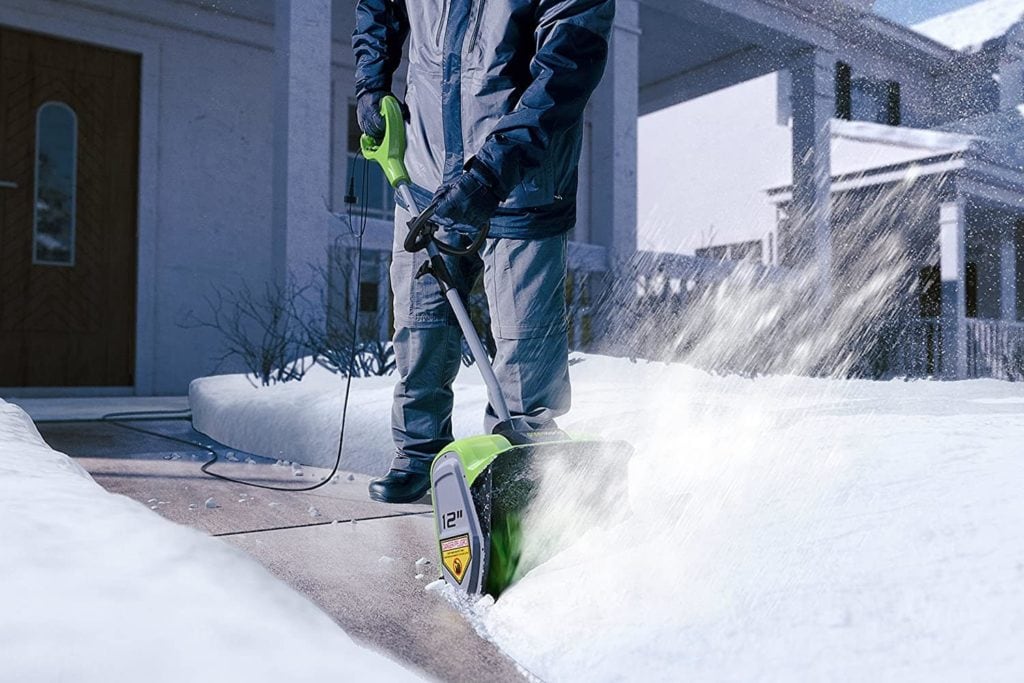 Conclusion
Both Ryobi and Greenworks are great low-cost options for electric outdoor tools. However, one stands out for us as the superior choice: Greenworks.
When considering Greenworks vs Ryobi, the decision mostly boils down to superior battery quality. If you're going to have an electric tool, you want to make sure it can get the job done. Greenworks can consistently provide you that reassurance. Plus, their batteries just live longer in general.
But that doesn't mean Ryobi isn't worth its salt. If you're only using your tools for very minor jobs, Ryobi can definitely foot the bill. They're also cheaper and come with almost twice as many tool options.
Whichever outdoor tool brand you decide on, though, should best suit your particular situation. Evaluate what's important for you, and your pick will become apparent.