Hitachi C12RSH vs Hitachi C12RSH2: Which One is Best?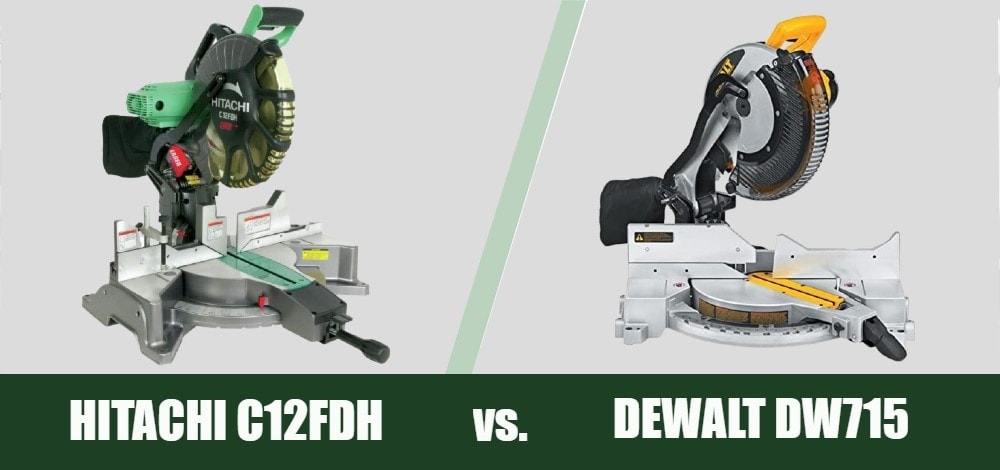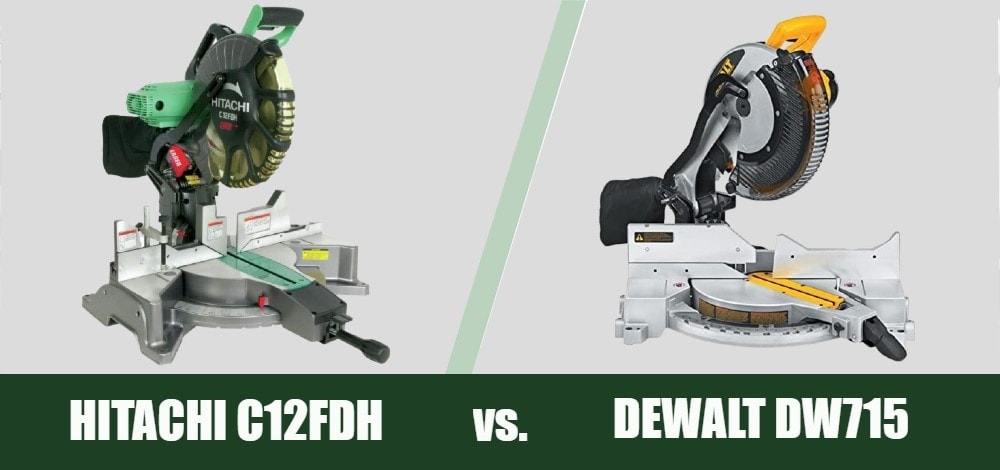 Rating
Image
Product
Details

The Winner

Hitachi C12RSH2

Somewhat lighter
Large sliding fence
Compact slide system
CHECK PRICE

The Runner-up

Hitachi C12RSH

Excellent quality
Powerful and accurate
Plenty of capacity for large stock
CHECK PRICE
This review is a bit unusual in that it compares one excellent saw to its replacement, also an excellent saw. Comparing specifications, there are minor changes to the successor saw, some lamented and some welcomed. These differences tend to fall into the capacity, adjustability, and quality of each. Since both receive top marks, let's get started.
Cutting capacity in both versions is excellent. Users report the ability to cut up to 12" wide stock and crown moldings up to 7+".
Accuracy of cutting is spot on out of the box for both.
Both have a compact rail system that enables users to place and use the saw near walls.
One is manufactured in Japan, the other in China.
One is discontinued.
What's the difference between them?
Performance
The specifications and capacities of the two saws are nearly identical. Both feature a belt-driven, 15 amp motor. The original spins at a no-load 3800 RPM compared to its replacement's 4000. The ability to cut large stock and complex miters is only off by 1o in the favor of the C12RSH's left miter cutting range; 0-46o versus 0-45o. The feature set is also nearly identical with some small, but notable exceptions.
The C12RSH2 has a slightly wider stance (2 and 1/16th") yet weighs a few pounds less.
The C12RSH2 offers taller sliding fences to accommodate larger stock, but reviews did not indicate one saw had greater capacity that the other.
The C12RSH offers micro-adjustments for setting both miter and bevel angles that the C12RSH2 lacks.
The saw guide rails on the C12RSH2 are exposed which might increase maintenance.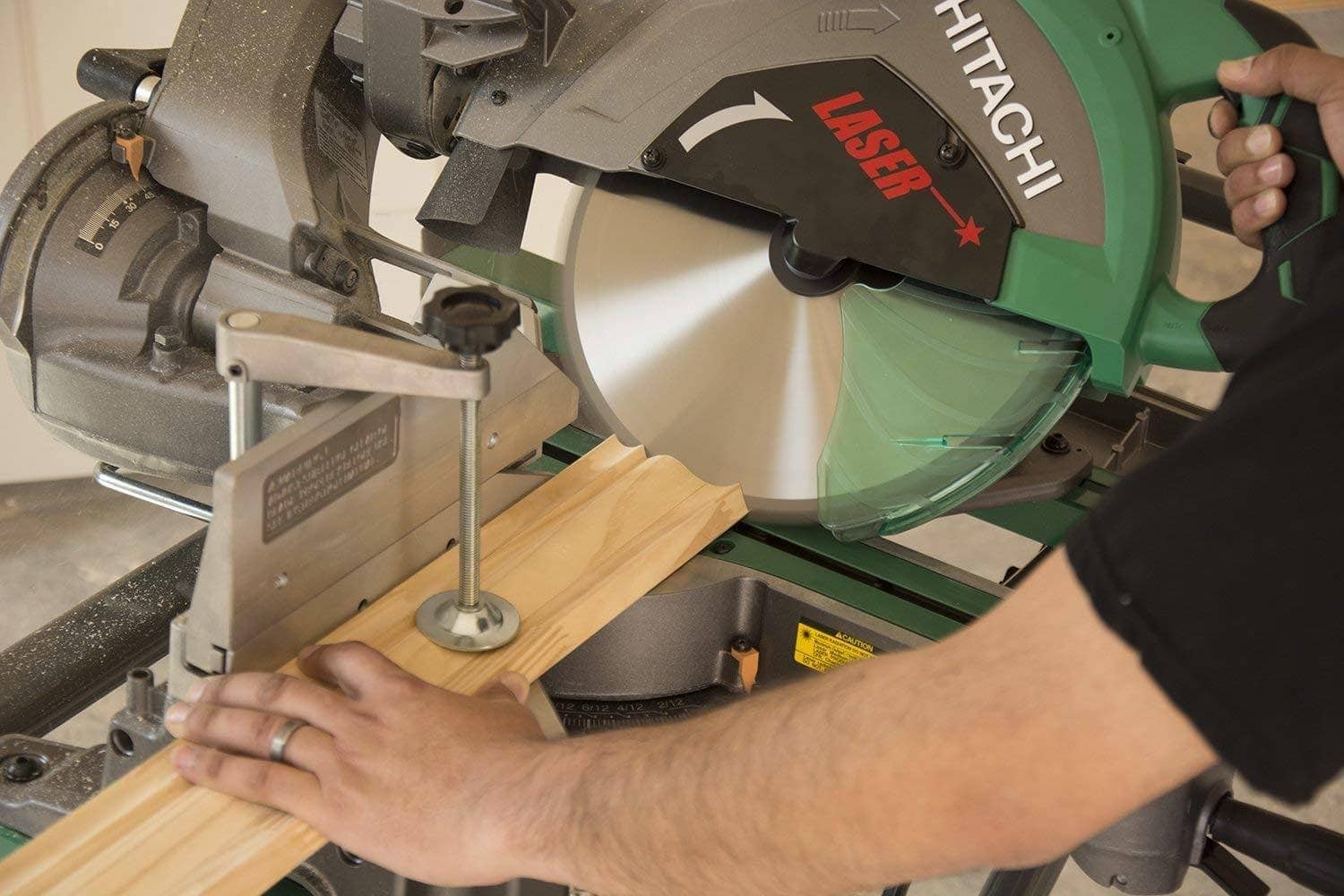 Price
Finding accurate retail prices for the discontinued C12RSH was a bit tricky and probably does not reflect what you will pay for one today. Current prices found online and elsewhere will reflect the condition of the saw, if it is used, new old stock (NOS), or refurbished by Hitachi or another business. And that is something users need to be careful about especially concerning warranty.
The C12RSH2 is about 10% less expensive than the original retail price of its predecessor. This is likely the driver behind Hitachi discontinuing the C12RSH; to reduce the price per saw by changing manufacturing locations and eliminating some features.
Note: If you go after the C12RSH, check with Hitachi about when a warranty begins. The factory warranty is five (5) years on new saws. Some manufacturers start the warranty clock on the date of purchase or product registration. Some manufacturers begin warranties on the date of manufacture. Since the saw was discontinued sometime in 2017, it is best to understand this aspect. Refurbished saws may have a five year or less warranty. Used saws may not have any warranty if Hitachi prohibits remaining warranty life transfer between owners. Confirm all warranty details with Hitachi.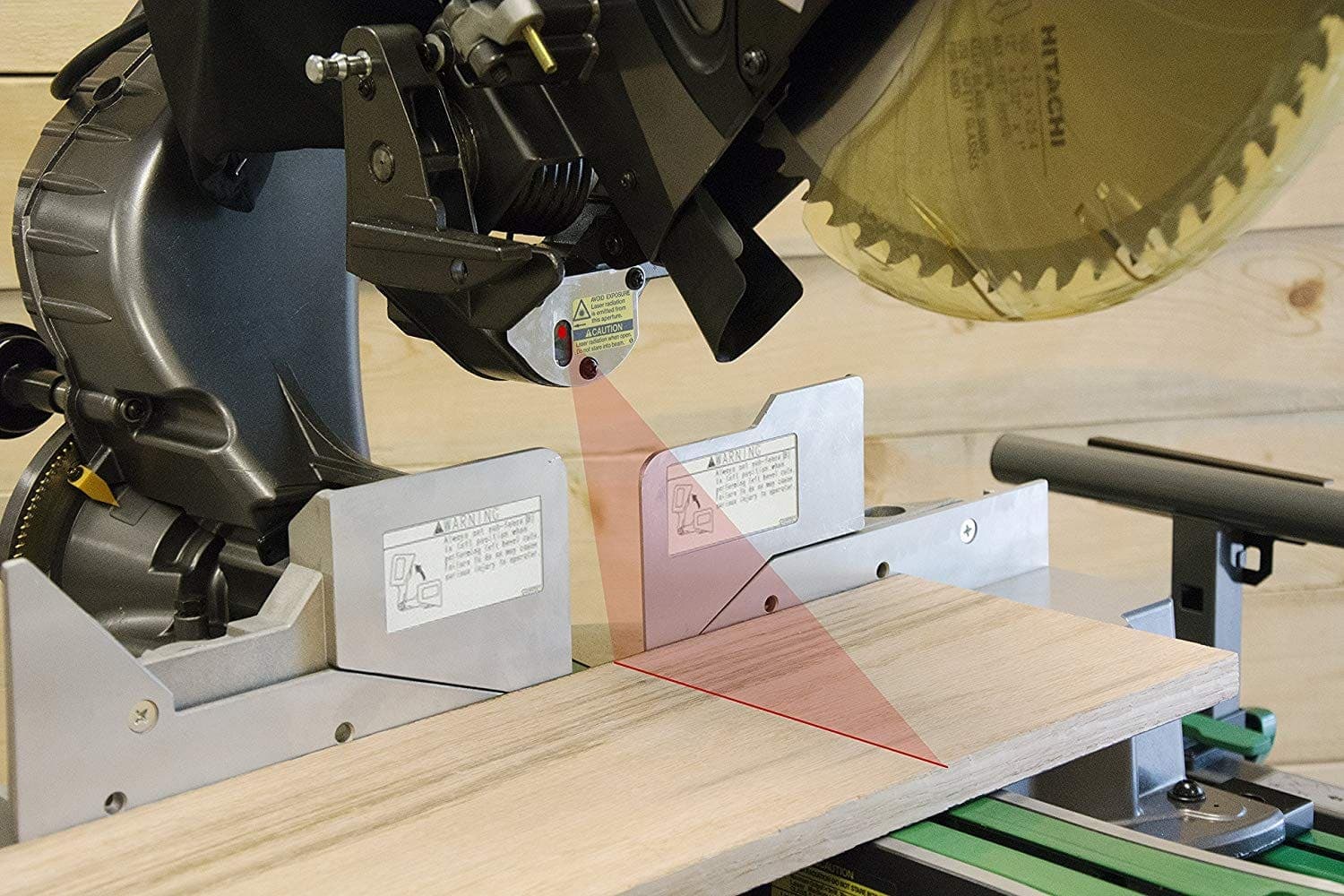 Durability
If you equate the weight of the saw with durability, both should work for years. The C12RSH weighs 63.9 pounds and the C12RSH2 tips the scales at 59 pounds. Users had few, if any, issues with the durability of either. What users did report seemed to be receiving a "lemon" from the factory concerning the C12RSH2. For the C12RSH, complaints involved cosmetic issues for the most part like broken adjustment knobs.
Design
The compact size is a key feature of both saws coupled with their "zero-clearance" wall-hugging capability. The saws are ergonomically designed with a vertical, cushioned grip to reduce fatigue over long periods of use.
Out of the box experience
With a few exceptions, the unboxing experience was positive. Packaging was good, and the product arrived ready to work after a few setup steps. Accuracy was overwhelmingly rated as dead-on. However, one major area with those giving both saws a low rating was with poor accuracy that could not be corrected. Before using either saw extensively, be sure to check the accuracy and report any issues to your retailer or Hitachi's warranty service.
Quick Rundown of C12RSH
The original set high standards.
Pros
Excellent quality
Plenty of capacity for large stock
Powerful and accurate
Quick Rundown of C12RSH2
The second generation inherits most of its predecessor's traits.
Pros
Same as noted above plus,
Somewhat lighter
Cons
Still heavy
Still not a beginner's saw
Still poor dust collection
Missing the micro adjustments for miter and bevel
Quality has taken a slight hit
General user impressions
The positive massively outweighs the negative when it comes to user reactions to both saws. As noted in the preceding sections, the accuracy, quality, capacity for large stock, quiet yet powerful operation, and ability to use the saws in constricted areas or on a shallow bench came up repeatedly. The blades supplied with both saws produce clean, accurate cuts but you will want a better blade for professional finishing work.
Weight is a slight issue for users who move the saw frequently. For those who leave it in one place, extra weight will stabilize operation and help reduce vibration. It seems that dust collection is not a "thing" with either saw even when connected to a shop vac system. A few lamented the loss of the micro-adjustments from the C12RSH but only rarely. Getting a "lemon" from the factory was the biggest negative for both saws, and the experiences obtaining satisfaction either from the retailer or Hitachi were not universally positive.
Conclusion
Let's wrap this up; if you liked the original, you will like the replacement. They are so similar in features, capabilities, and performance that the minor differences will be unnoticeable and not impact performance. However, there is a certain cachet in owning the Japanese version. Many people like to purchase a product made in Japan because of their widespread reputation for quality. If that is you, shop for a C12RSH. For everyone else, Hitachi has done an excellent job producing an equally capable successor to the C12RSH in the C12RSH2.