How Much Can a Toyota Tacoma Tow? What You Need To Know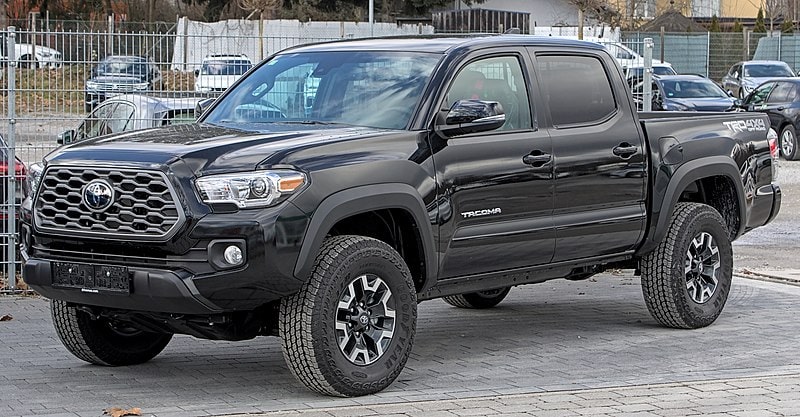 When it comes to hauling a heavy load, a pickup truck is usually the best option, but you want to make sure that your truck is going to have enough horsepower to be able to handle whatever project you throw at it, whether you're out in the boonies or hauling a trailer across the country. The good news is that with the 2022 Toyota Tacoma, you can tow above-average weight for mid-sized pickups. If you hear that and immediately think you're ready to pull the trigger on the Tacoma, hang on a second because there are other factors worth considering. Let's take a look.

General Overview of Model
The Toyota Tacoma is a mid-sized pickup with off-road capabilities. It can tow up to 6,800 pounds at a time with the tow package in the six-cylinder model or 3,500 pounds with the four-cylinder model. The four-cylinder has 159 horsepower with 180 pounds per foot of torque, while the V6 has 278 horsepower with 265 pounds per foot of torque. Even though it is designed with off-roading in mind, it is also equally competent to complete the morning commute. The 2022 model has a total of 33 different customization options, including a six-speed manual or automatic transmission. However, it's not just about the engine. The 2022 Toyota Tacoma is prepared to work for you with options of a 5- or 6-foot-long bed and an extended cab. The payload capacity of 1685 pounds is above average for the midsized class. However, it ranks below average in fuel economy at about 18 MPG on average, although at its best, it can get 20 MPG in the city or 23 MPG on the highway.
What are the Different Types of Toyota Tacoma
Here's a quick breakdown of the towing capacities of the trim with the maximum capacity in each model. Some models are only available in V6 and are designated as such.
| | |
| --- | --- |
| Toyota Tacoma (4-Cylinder/V6) | Towing Capacity (lbs) |
| Tacoma SR | 3,500/6,800 |
| Tacoma SR5 | 3,500/6,800 |
| Tacoma TRD Off-Road (V6 Only) | 6,700 |
| Tacoma TRD Sport (V6 Only) | 6,800 |
| Tacoma Limited (V6 Only) | 6,600 |
Which Environment Is Best for the Toyota Tacoma?
The Toyota Tacoma is currently sold everywhere in the United States, Canada, Mexico, Costa Rica, Bolivia, Bermuda, and New Caledonia, just east of Australia. Since it's a great off-roading car and a comfortable commuter, it can be found in areas with inclement weather and in urban areas. The Toyota Tacoma, for years, has been the top-selling vehicle in Hawaii since it is sturdy but compact enough to fit into small parking spaces.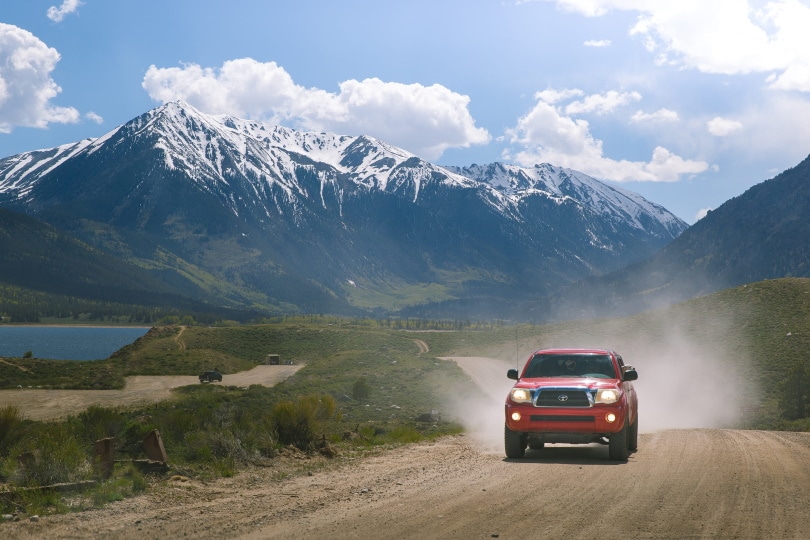 Advantages of the Toyota Tacoma
One of the biggest advantages of the Toyota Tacoma is its offroad capabilities with four-wheel drive. Taking it four-wheeling is easy with its handling capabilities and suspension systems. Another advantage is that it is extremely customizable. With 33 different trims, you can find one that is right for you, but the Toyota Tacoma is also excellent for towing large loads, especially given how compact it is.
Disadvantages of the Toyota Tacoma
Although we've said it's a good commuter car for comfort (depending on your size), it's not an ideal family car, even with an extended cab. For taller people, it can be a bit cramped. There is a bit to be desired when it comes to the gas mileage since many of the features of the Tacoma are comparable with other mid-sized trucks with better fuel economy.
Frequently Asked Questions (FAQs)
Can a Toyota Tacoma Pull a Fifth Wheel?
Given that many fifth-wheel trailers can weigh up to 20,000 pounds on their own, and the maximum towing capacity for any Toyota Tacoma is 6,800 pounds, it's not recommended to try to pull anything larger than a pop-up trailer. Imagine barreling down a hill and gaining momentum to head up another hill only to find out that you will get dragged backward. Stay within the limits of what your vehicle will tow!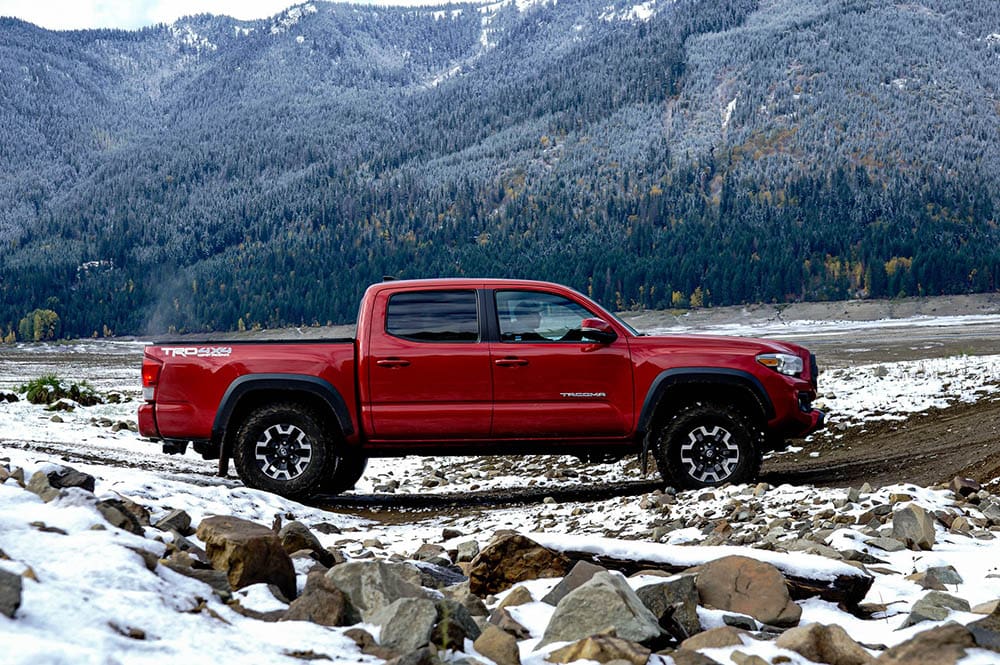 What Does the Tacoma Tow Package Include?
The maximum towing capacity of 6,800 pounds is not achieved without a little extra help and equipment for your Tacoma. A typical Toyota Tacoma Tow Package includes the following:
Receiver hitch with trailer wiring
4 to 7 Pin connector that sits inside the bumper
Transmission cooler
Engine oil cooler
130-amp alternator
Heavy-duty battery
Trailer-sway control
Source: https://www.venturatoyota.com/2022-toyota-tacoma-towing-capacity/
How Do I Increase the Towing Capacity of My Toyota Tacoma?
The tow package is the best way to increase your towing capacity. If you were hoping to get beyond the maximum of 6,800 pounds, you would have to upgrade past the Toyota Tacoma to something with more power. The tow package is the only way to ensure that you'll be able to get your vehicle to tow 6,800 pounds.
How Many Miles Will a Toyota Tacoma Last?
Your Toyota Tacoma should get you at least 200,000 miles on the odometer with proper care and maintenance. Japanese auto engineering has a reputation for being top of the line regarding longevity. Some trucks have even lasted up to 400,000 miles, so it's possible if you're proactive.

Wrapping Up
The Toyota Tacoma is an excellent choice if you want a versatile vehicle for commuting, off-roading, and hauling. It has a higher than average tow capacity and is designed to last several years. It is a bit of a gas guzzler but slightly below average. Unless you're hauling a fifth wheel or something comparable, it should suit your needs just fine.
---
Featured Image Credit:  Toyota Tacoma (Image Credit: Alexander Migl, Wikimedia Commons CC BY-SA 4.0)