How to Clean a Convertible Soft Top – 4 Tips & Tricks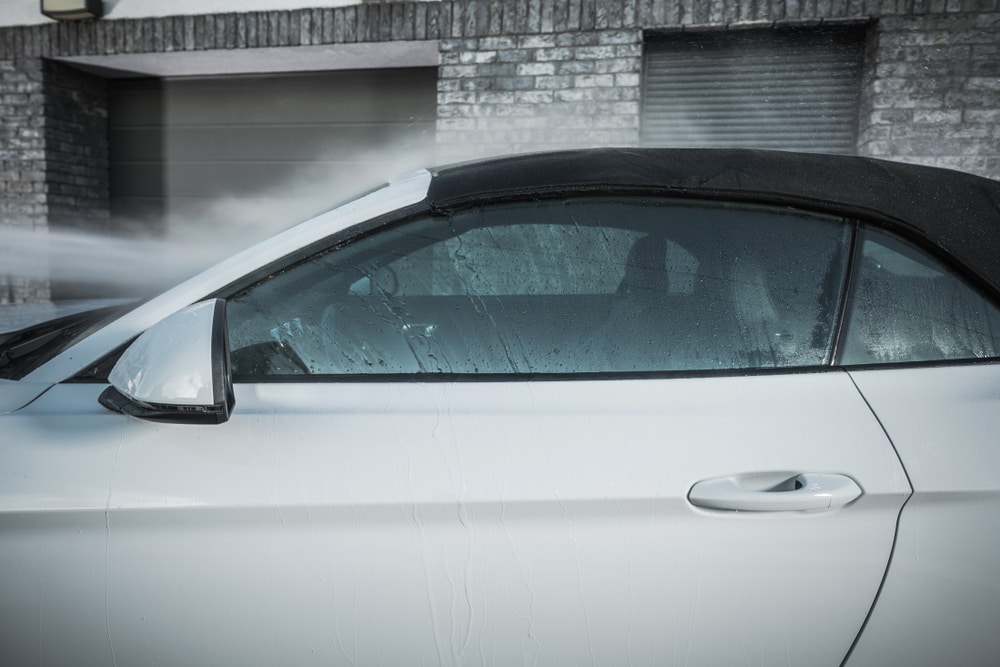 When you bought a soft top convertible, it's quite possible you bought it to feel the wind in your hair as you cruise down the highway. However, did you consider the extra care that it would take?
There's more to keeping your soft top in good shape than simply spraying it down when you wash the car. This article explores a few ways to do this (and why you should).

Preparing to Clean and Protect
Before you get to the cleaning, make sure you're ready. That way, you're not interrupted once the car is soapy because you forgot something.
Here are a few things to consider before you start:
Park the car in a shady area out of direct sunlight.
Make sure you have access to a hose or pressure washer.
Ensure that you have the proper cleaning and protective supplies.
Put the top up and ensure it's locked and sealed in place.
Confirm whether or not you have a vinyl or fabric soft top. Both will require very different cleaning and protection.

The Top 4 Tips & Tricks to Clean Your Convertible's Soft Top
1.

Clean the Soft Top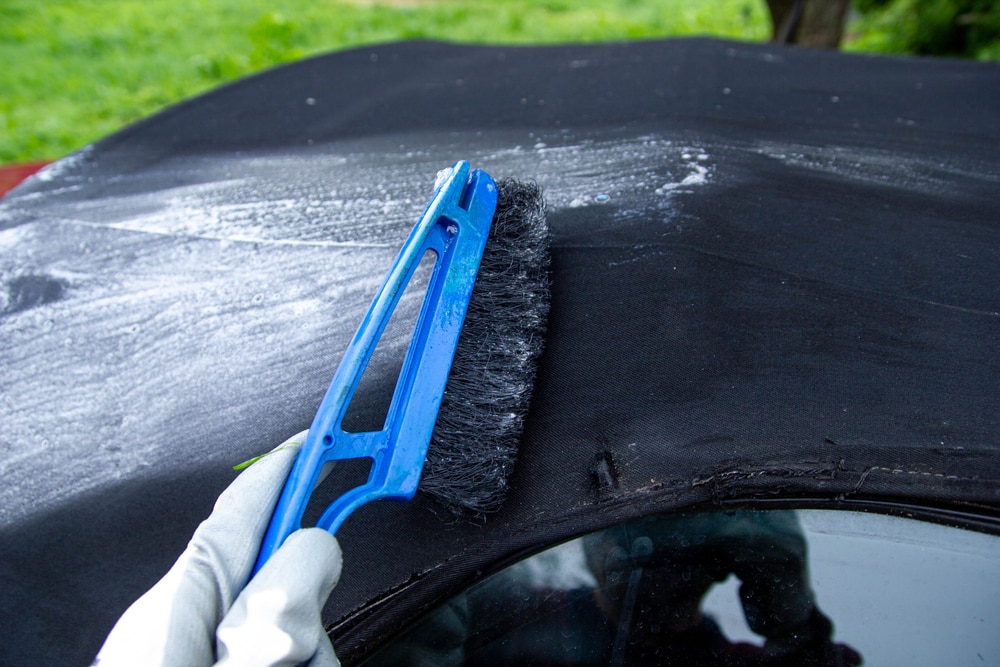 Before you do any specific cleaning or treating of the soft top, wash your entire vehicle with a mild car wash soap and rinse it off. This should get the majority of dust and dirt off of the soft top.
If there are stubborn stains or marks, use a concentrated cleaner to make the soft top look new. For this purpose, many manufacturers make specific soft top cleaners—Mother's Soft Top Cleaner is one example.
---
2.

Protect the Vinyl
If left unprotected after you clean, the vinyl may crack or fade eventually. The primary cause of this is the sun's UV radiation. Ensure that you use a treatment specifically designed for vinyl that will act as a shield from dirt and UV rays.
---
3.

Protect the Fabric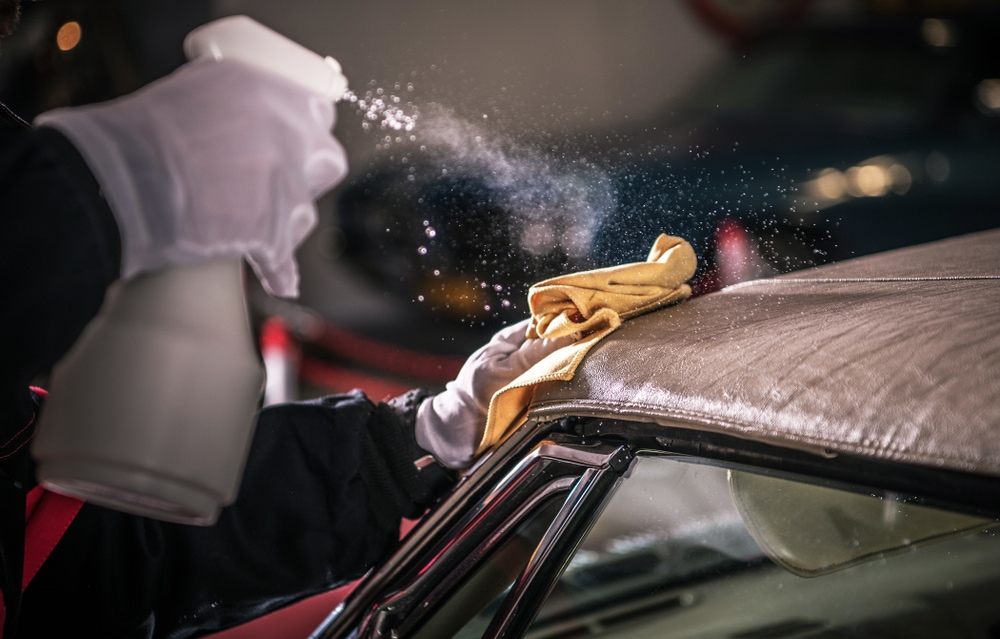 Unlike vinyl, fabric soft tops aren't exactly waterproof. So, in addition to protecting it from dirt and UV radiation, you need something to make it impermeable. Most soft top treatments for fabric will include a waterproofing formula.
For this treatment, you should follow the directions on the bottle. But in most cases, you'll spray the entire surface of the soft top. Then allow it to cure for 6–12 hours before allowing it to get wet at all. Applying the treatment in the sun may help speed up the drying and curing process a little bit.
---
4.

What Not to Do
Modern soft tops aren't difficult to care for. However, there are still several things that you should avoid when deciding on what to use:
Harsh chemicals—bleach, ammonia, or alcohol
Dish soap or vinegar
Towels that can leave lint
Brushes because they can cause piling and make your top look worn out

Conclusion
As a general rule, you should always use a cleaner specific to the type of soft top you have if possible. Even some soaps that are designed for washing vehicles can contain ingredients that may harm your soft top. They may not destroy it, but they can make it look old and tattered, which is what you're trying to avoid by taking care of the soft top in the first place.
---
Featured Image Credit: Virrage Images, Shutterstock