4 Expert Tips on How to Hang Pictures Without Nails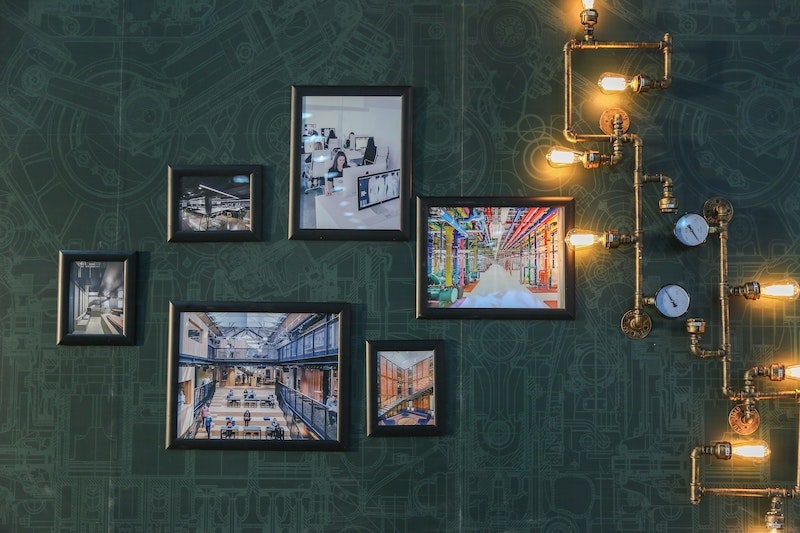 Your home is your castle, and you should be able to decorate it however you please. But sometimes, nailing things into your walls just isn't an option. Maybe you're a renter and don't want to put any holes in the walls. Or you might live in an older home with plaster walls, which can be difficult (and risky) to drill into.
Whatever the case may be, there are several ways to hang pictures without nails. In this article, we'll give you four expert tips on how to do just that.

The 4 Expert Tips on How to Hang Pictures Without Nails
1.

Hanging Strips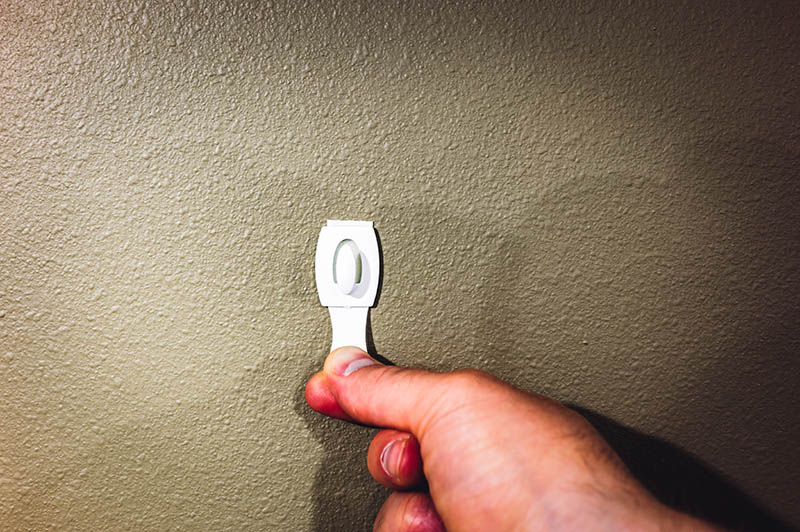 If you're looking for a damage-free way to hang pictures, hanging strips (also called Command Strips) are your best bet. These adhesive strips come in various sizes and can support up to 16 pounds of weight.
Just peel off the backings and stick them to the wall, then adhere your picture frame to the strips. When you're ready to take the picture down, simply peel off the strips, and they'll come off cleanly—no holes or residue left behind.
Cons
Not suitable for really heavy frames
---
2.

Press-in Hooks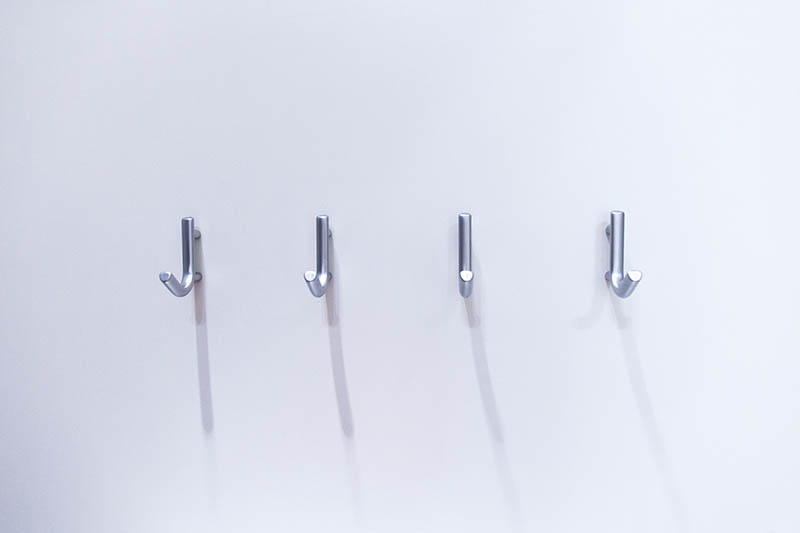 Press-in hooks are another great option for hanging pictures without nails. All you need to do is make a small hole for the hook to go into and then press it into place. These are ideal for heavyweight frames, and they're very easy to remove when you need to take your pictures down.
The appealing thing about press-in hooks is that they don't require any tools. If you can make a small hole (or there's already one present), you can easily insert and use press-in hooks.
However, there is a downside. Press-in hooks are designed for drywall, as it's a soft enough material that the hook can puncture. If you're trying to use press-in hooks on a harder surface, such as plaster, you won't get very far.
Pros
Requires no tools
Ideal for heavyweight frames
Easy to remove
Cons
Can only be used on drywall
Not ideal for hard surfaces like plaster
---
3.

Adhesive Hooks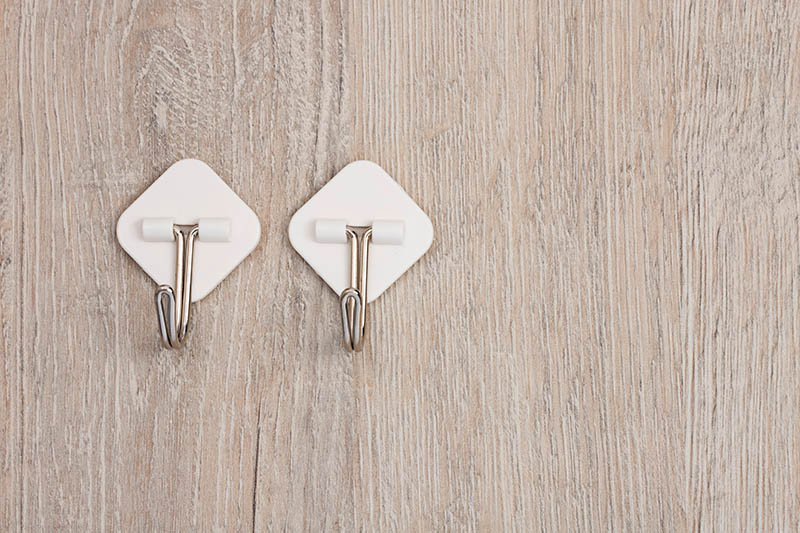 If you're looking for a no-nail solution that's gentle on your walls, adhesive hooks are a great option. You can usually find them in a variety of sizes and strengths, so you'll be able to find ones that can support the weight of your pictures. Just be sure to follow the manufacturer's instructions on how to apply them properly.
If you don't, you run the risk of them not sticking properly or falling off the wall entirely. Adhesive hooks function much in the same way as hanging strips.
Pros
Can only be used on drywall
Not ideal for hard surfaces like plaster
Cons
Not suitable for very heavy pictures
Don't always provide the best grip
---
4.

Picture String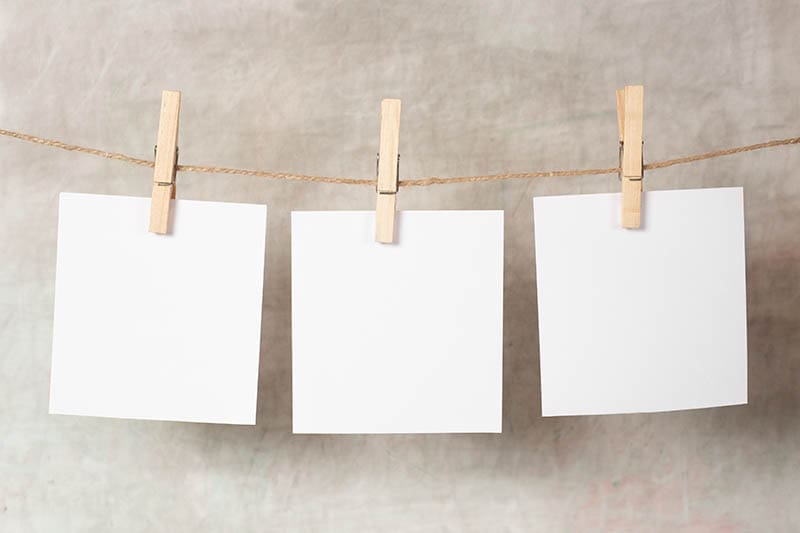 If you want a creative way to hang pictures without nails or frames, a picture string is a great option. This method still requires that you make holes in the wall, so keep that in mind before proceeding.
The picture string method consists of two hooks, a string, and clothes pins, which hold the pictures to the string. You need hooks to act as tie-on points for the string. The string is then strung between the two hooks, and the pictures are clipped onto the string using clothes pins.
This method works best for small, lightweight pictures. It's also a great way to display a series of pictures or prints in a line. And that's what this option works best for—displaying a series of small pictures.
Picture string is appealing because you can adjust the length of the string to accommodate your picture quantity. So you can make it as short or as long as you please. It's quick, easy, and low-cost, making it a great option for those on a budget.
Pros
Perfect for lots of small pictures
Super easy to make
Highly affordable
Cons
Not ideal for heavy pictures
Requires holes in the wall

Picture Hanging Tips
Whether you're a renter or homeowner, there are plenty of reasons to avoid making holes in your walls. Maybe you're concerned about losing your deposit, or maybe you just don't want to deal with patching and painting. Whatever the reason, be sure to use these tips for hassle-free picture hanging.
Check Your Lease
If you're a renter, it's important to know that some landlords are okay with small nails or command strips. Yet others strictly forbid any holes in the walls. If you're not sure, err on the side of caution, and don't put any nails in the walls without asking.
Use Temporary Adhesive Strips
Command strips come in a variety of sizes and hold surprisingly well. They're also easy to remove, so if you ever decide to move or redecorate, you won't have any holes to patch up.
Look for Other Ways to Hang
If hanging pictures is out of the question, consider propping them up on a shelf or ledge. There's more than one way to display art, so don't hesitate to get creative.
Use Painter's Tape
This type of tape is designed to be removed without damaging walls or paint, so it's perfect for temporary decorating. Just be sure to test a small piece first to make sure it won't pull off any paint when you remove it.
If everything checks out, you can use adhesive hooks or hanging strips on the painter's tape. In doing so, you'll avoid any potential damages and will still be able to change up your décor as often as you'd like.

Conclusion
You're never without options when it comes to hanging pictures. With the right supplies and a little creativity, you can find a solution that works perfectly for your space. It's important to take the time to properly secure your pictures, so they don't fall and cause damage. But with a bit of effort, you can create a beautiful display that will add personality and charm to your home.
See also:
---
Featured Image Credit: WangMing'Photo, Pexels