Husqvarna 460 Rancher Chainsaw Review 2023 – Pros, Cons, & Verdict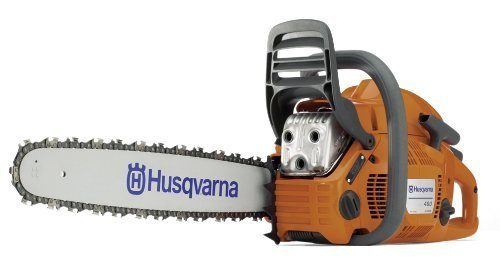 We give the Husqvarna 460 Rancher Chainsaw a rating of 4.6 out of 5 stars. 
Build Quality: 4.8/5
Power: 4.6/5
Features: 4.8/5
Price: 4/5
Review Summary
Husqvarna is a trusted name when it comes to power tools, and their 460 Rancher Chainsaw has quite a reputation. But is this reputation well-earned, and is this particular chainsaw well-suited to your own needs?
Put simply, this chainsaw appeals to real "power users." There is not much finesse here: instead, this chainsaw was made to rip through bulky obstacles such as fallen oak trees in no time flat.
That power is the primary selling point when it comes to this model, and the large fuel tank means that you can use it for a good, long time. With all that being said, this particular chainsaw may or may not be the best one for your needs. To discover whether this is the chainsaw you've been waiting for, keep reading to discover our in-depth review!

A Quick Look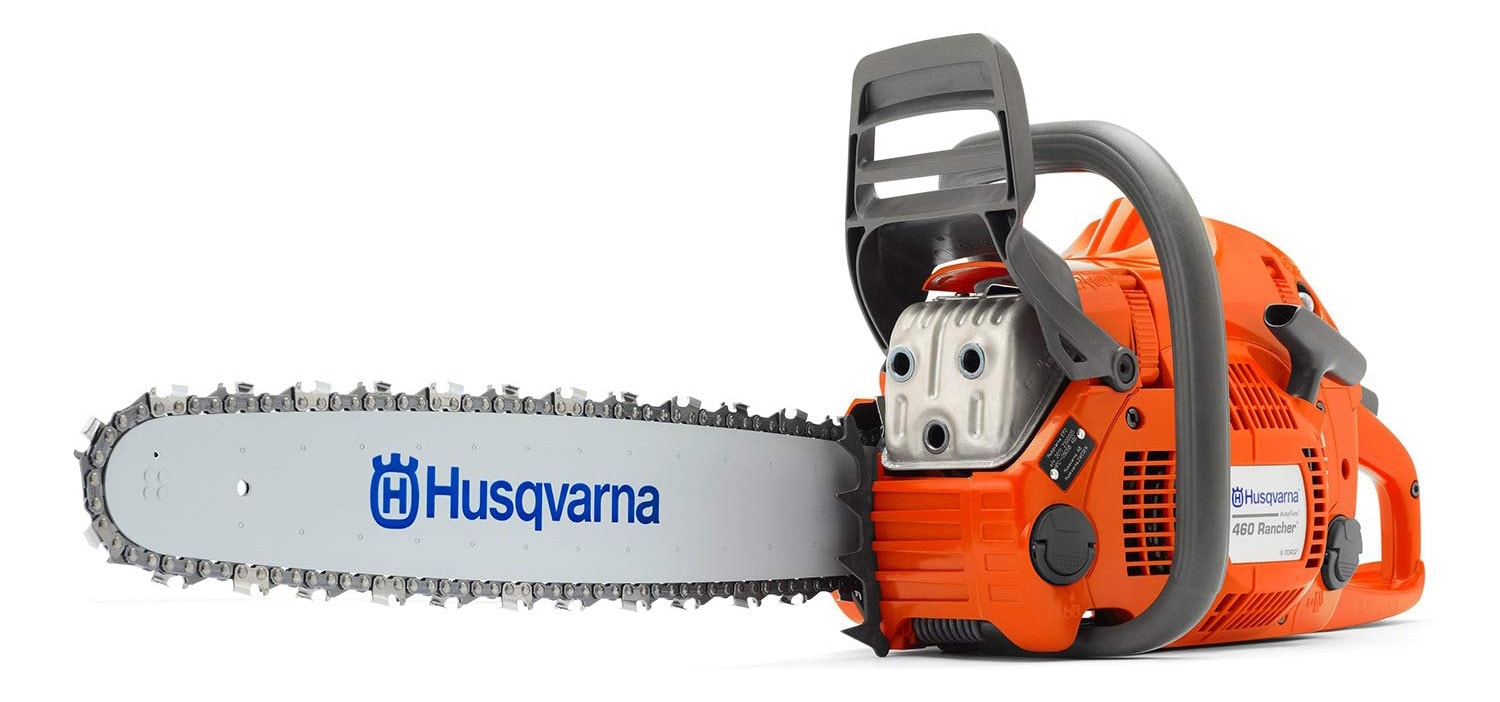 Pros
Very fast
Very powerful
Ideally suited for hard wood
Cons
A bit heavy
Not designed for beginners
Specifications
Specifications
Brand: Husqvarna
Model: 460 Rancher
Engine power: 60.3 cc
Power output: 3.62 hp
Weight: 12.79 lbs
Max. length: 24 in
Max. power speed: 9000 rpm
Fuel capacity: 14.4 fl oz
Sound level: 104 dB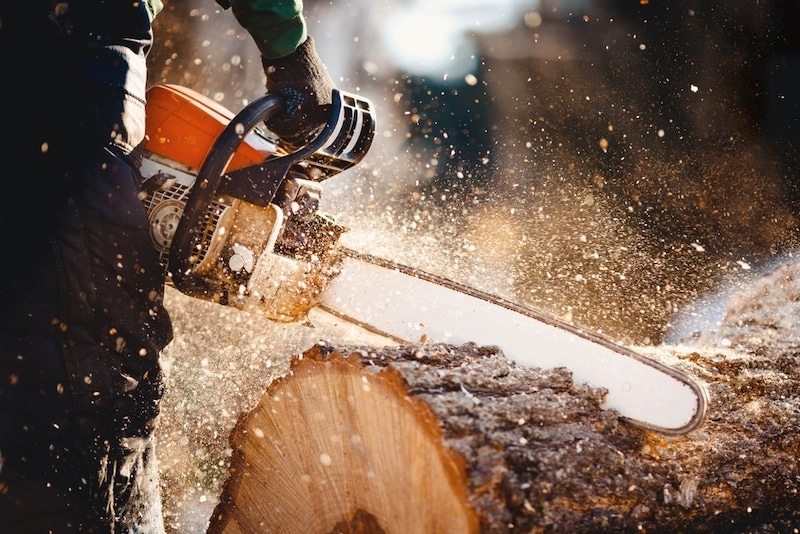 Large Gas Tank
The gas tank has been the downfall of many other chainsaws. After all, what's the point of a very powerful saw if it runs out of gas when you are just getting started?
The Husqvarna 460 boasts a large gas tank, giving you the time you need to get the job done. On top of that, the X-Torq engine helps use that fuel slowly and efficiently, and the CARB-compliant design helps to reduce exhaust emissions and reduce your overall carbon footprint from using this chainsaw.
Major Power
As we said before, this chainsaw is mostly known for one thing: raw power. It packs a 3.62 hp motor, which gives it enough power output to make very short work of any wood that you throw at it.
We'll put it to you this way: if you need more power from a chainsaw than this, your only real option is to upgrade to a professional saw!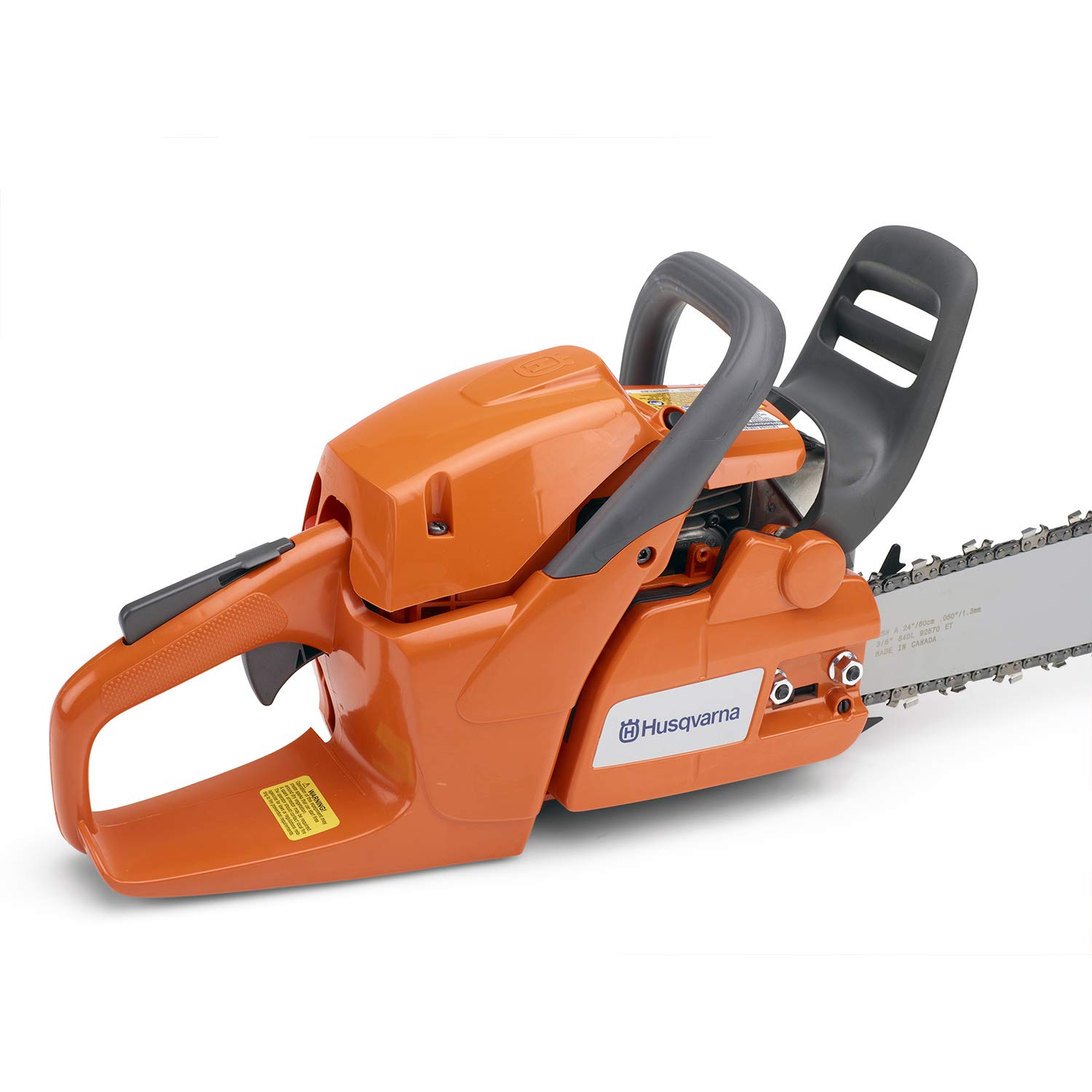 Adjustable Oil Flow
One of the features we liked best about this chainsaw is the adjustable oil flow. Thanks to an adjustable pump, you can change the oil flow up to better suit different weather conditions you may be working in.
That may not sound like much, but it ultimately makes the difference between whether you can achieve peak chainsaw efficiency all throughout the year. And being able to quickly achieve this efficiency no matter the weather is a great way to save time and money.
An Issue of Weight
No matter how great a chainsaw is, every model has at least one drawback. In the case of the Husqvarna 460, the main drawback is its weight.
Thanks to the power it's packing and the large fuel tank, this chainsaw is a bit heavier than others you may have used. But this isn't a dealbreaker: once you pick the saw up and get started, the vibration control makes it relatively easy to hold while also protecting you from any accidents.
Other Husqvarna Chainsaws We've Reviewed

FAQ
Does this tool come with a primer bulb?
Yes, it does.
Is the warranty reliable?
You have a few warranty options when you buy this chainsaw. It comes with a solid two-year warranty. If you are willing to pay a little extra, you can extend that warranty to three or even four years.
The warranties are reliable and backed by the reputation and service of Husqvarna. The only downside to the warranty is that these machines are sturdy enough that you may never need to use it!
How large a bar can I use with this model?
One big question you might have: what is the maximum bar size you can use with this model? The short answer is 24 inches. But there is another factor you need to consider.
As we noted before, the chainsaw is heavier than you might be expecting. If you don't have much in the way of upper body strength, you should consider a smaller bar in order to compensate.
What the Users Say
Before you buy a new chainsaw, you probably don't want to simply take the manufacturer's word for how good they are. That's why we sought out different user reviews for this model to see what satisfied (and sometimes not-so-satisfied) users were saying.
Users generally praised the power of this chainsaw and its ability to handle very hard wood. The general consensus is that if you need something that will get the job done right away, this model is a winner.
That doesn't mean there were no complaints, however. Some users had trouble getting the chainsaw started, and others reported that they needed to make small adjustments and try different types of fuel to get the chainsaw in optimal shape.
Long story short? Most users agree that this chainsaw is great if you have regular need of serious power. Otherwise, you may want to go with a simpler model and save yourself a bit of money.

Conclusion
Our final thoughts on the Husqvarna 460 are the same as ever: this is a powerful and trustworthy chainsaw. If you have big challenges ahead of you, it's important to have a tool that is up to the task
The only real downside is weight, and that was inevitable: you can't pack in extra power and a bigger fuel tank without adding a few pounds. And the saw more than makes up for the added weight with its raw and reliable power!