10 Most Dangerous Cities in Louisiana (2023 Update)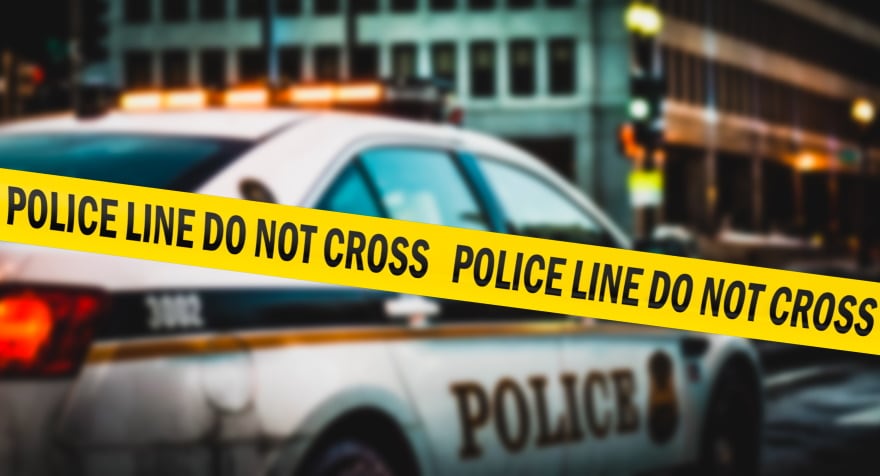 Note: This article's statistics come from third-party sources and do not represent the opinions of this website.
Whether you're a native-born or a transplant, you'll find a strong sense of community in Louisiana that's more tangible than in some other states. Residents weather hurricanes and tragedies together, and the tough climate tends to make people resilient in order to survive. In such a culture, you'll find such admirable qualities such as the community, but unfortunately, some cities tend to be very dangerous places to live. If you're looking to relocate to the state or make a move to another city, considering the area can help you pick the best places to live and be aware of the places you might not want to call home.

The 8 Most Dangerous Cities in Louisiana:
1.

Opelousas
| | |
| --- | --- |
| Population: | 16,000 |
| Violent Crimes per 100k: | 2,370 |
| Property Crimes per 100k: | 6,573 |
Though it's not a big city, Opelousas ranks the highest in Louisiana for violent crime and burglary. Located in St. Landry Parish just north of Lafayette, this city is the third oldest in the state and is known for being the center of Zydeco music, a Creole and Acadian rhythm and blues genre characterized by the accordion. However, its musical history is quickly being overshadowed by its quickly growing reputation for being the most dangerous city in Louisiana.
---
2.

Alexandria, LA

| | |
| --- | --- |
| Population: | 48,000 |
| Violent Crimes per 100k: | 968 |
| Property Crimes per 100k: | 1,110 |
Not only is Alexandria, LA one of the most dangerous cities in the state (and the country), it ranked #1 last year as the most dangerous college town in America according to safewise.com. Though its violent crime rates are better than other towns in the top 3, your chances of being a victim of property crime here are shockingly high: 1 in 11.
---
3.

Monroe, LA
| | |
| --- | --- |
| Population: | 46,000 |
| Violent Crimes per 100k: | 2,969 |
| Property Crimes per 100k: | 6,118 |
Monroe and Alexandria both make the list of the top five worst college towns in America. The only reason Alexandria scored worse than Monroe is because the property crime rate was so high there. However, though there's a considerable chance you'll get robbed in Alexandria, you have to watch out for your life in Monroe. The violent crime rates are the highest in the state. There were over 2,000 violent crimes in the year 2020 and 23 murders.
---
4.

Marksville, LA

| | |
| --- | --- |
| Population: | 5,500 |
| Violent Crimes per 100k: | 1,793 |
| Property Crimes per 100k: | 6,171 |
With a population of less than 6,000, Marksville may not look like much, but they know how to pack their punches here. This small town is safer than 0% of cities in America and saw 95 incidents of violent crime in 2020.
---
5.

Hammond, LA

| | |
| --- | --- |
| Population: | 20,000 |
| Violent Crimes per 100k: | 1,454 |
| Property Crimes per 100k: | 10,335 |
Located just north of New Orleans, Hammond seems like a quiet fishing town nestled between the big city and the bayou.  However, in recent years it's been listed as one of the most dangerous cities in Louisiana. Interestingly, there's no crime data from the year 2020, so these statistics are from the last report dated in 2018.
---
6.

Bastrop, LA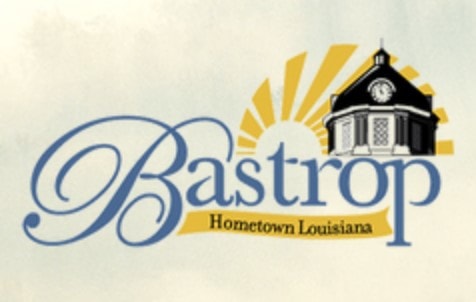 | | |
| --- | --- |
| Population: | 11,000 |
| Violent Crimes per 100k: | 1,004 |
| Property Crimes per 100k: | 8,143 |
Located near Monroe, LA, Bastrop is another small town in Louisiana that has alarmingly high rates of property crime. You have a 1 in 12 chance of being a victim of property crime each year. The good news is that you don't hear about many murders here. Unlike any other place on this list, there wasn't a single murder reported in this town in 2020.
---
7.

Ponchatoula, LA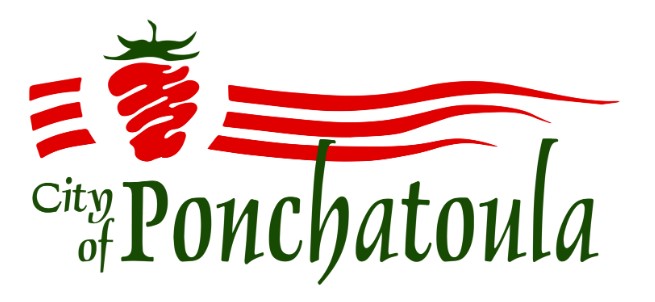 | | |
| --- | --- |
| Population: | 7,000 |
| Violent Crimes per 100k: | 1,043 |
| Property Crimes per 100k: | 6,994 |
Ponchatoula is near Hammond and is home to fewer than 10,000 people. This small town is famous for its annual Strawberry Festival. However, berries aren't the only thing growing in this quiet corner of Louisiana. While there were thankfully no murders reported in 2020, violent crime and property crimes are well above the Louisiana average. Your chances of being raped here are also higher than in Louisiana or the United States as a whole.
---
8.

Bogalusa, LA
| | |
| --- | --- |
| Population: | 11,000 |
| Violent Crimes per 100k: | 1,688 |
| Property Crimes per 100k: | 4,323 |
Meaning the town of "smoky water," Bogalusa ranks the highest in Louisiana for homicides. There were 16 murders in 2020, which might not sound like much but is quite a lot considering the population size. Bogalusa is the 15th worst overall city for property crime in the state, which is much further down the list than most cities listed here. However, Bogalusa is considered one of the most dangerous cities in Louisiana because it's the city that's statistically the most likely to steal the most valuable asset of all: your life.

Why Are New Orleans and Baton Rouge Not On the List?
You may wonder why notoriously crime-heavy cities such as New Orleans and Baton Rouge aren't listed. First of all, everyone already knows these places aren't the safest places to be, so there's no news there. Unfortunately, the Big Easy is one of the worst metropolitan cities in America for murder rates. However, statistically, violent crime and property crime are not worse than some of the towns on our list because you've also got to consider that these cities are home to more than a quarter million people. In fact, in New Orleans, the burglary rates are near the Louisiana average!
Since murder and rape statistics are experiencing a sharp increase, these cities are still worth mentioning. Statistics don't do a perfect job of capturing the complete picture, and we don't want to give the impression that New Orleans or Baton Rouge is a safe place to live. There have been over 200 murders per year in New Orleans for the last 3 years—a concerning number that astounds and saddens its residents. Your chance of being raped in the city is also four times as likely as in Louisiana as a whole, but this may be due partly to the extreme party culture in the French Quarter and may not be reflective of the entire city.
Baton Rouge has a similar story. It's home to about 230,000 people, and the capital of Louisiana isn't a safe place to be statistically or otherwise. You have three times the risk of being murdered here than in the state as a whole, but shockingly about half as much of a chance of being raped. Violent and property crimes aren't good here either, and you've got about a 1 in 18 chance of being a crime victim overall.
Why Is the Crime Rate Climbing in Louisiana?
Louisiana holds the #1 spot in the United States for murders. This is an especially chilling fact given that its residents radiate warmth and southern hospitality. While no one can determine the exact reason for the overall rising crime, we can suspect it might be partially due to increased economic tension. Poverty is already a huge factor in any given year, but so far, this decade has been especially harsh.
Not only has Louisiana had to contend with global factors like Covid-19 and inflation, but it's also had its share of regional hardship due to Hurricane Ida. This has resulted in more unemployment and housing discrepancy than usual. Labor and supply shortages have resulted in the perfect storm, and almost a year later, some residents are still displaced from their homes.
How to Stay Safe in Louisiana
It's important to scout the neighborhood before you buy a house. Try to visit in the daytime and ride by at night to see if you notice any potential red flags. Try talking to the locals at the restaurant you stop at in between house hunting and see if they have any insight on a particular area. Sometimes crime scenes are so localized in this state that one street may be fine, but the next one over is ripe with incidents. Statistics are helpful, but they aren't nuanced enough to give the most accurate picture.

Conclusion
Any state is going to have spots of high crime. Unfortunately, Louisiana currently has the highest homicide rate in the United States, but that doesn't mean everywhere is unsafe. Certain cities are just as safe–and even safer–than other areas in the country. Be careful not to let stereotypes dictate your judgment. While metropolitan areas like New Orleans and Baton Rouge have heavy crime, they're also heavily populated. Despite their reputations, you're statistically less likely to get murdered there than in a small town with a high crime rate like Marksville.
---
Featured Image Credit: Filmbildfabrik, Shutterstock