10 Most Populated Cities in Canada (2023 Update)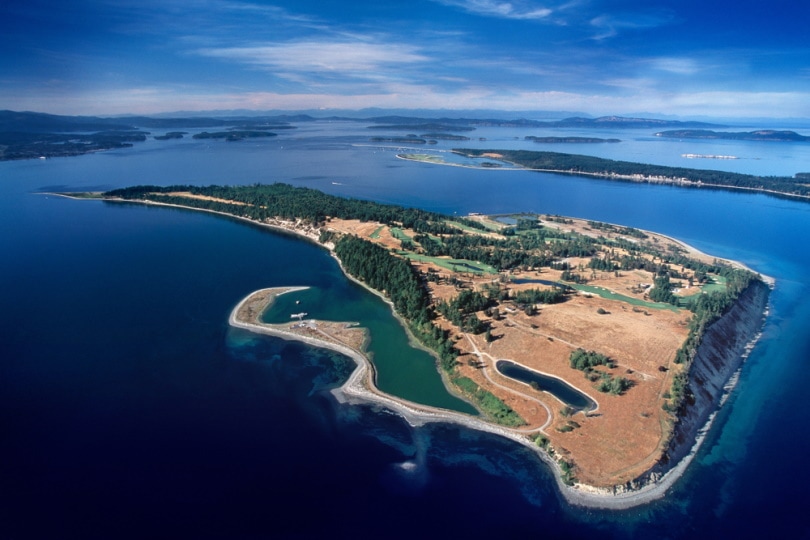 Canada may not have cities the size of Tokyo or Mexico City, which have almost 40 million and over 20 million people, respectively. But it does have some really large cities that have a lot going on in them.
Suppose you were to cover a country like the United States, for example. In that case, you'd have a much longer list of substantially larger cities. However, while Canada is one of the largest countries in the world, it's not densely populated due to much of it being uninhabitable.
If you're wondering what the most populated cities in Canada are, this article covers the 10 biggest cities and some interesting facts about each of them.

The 10 Most Populated Cities in Canada
1.

Toronto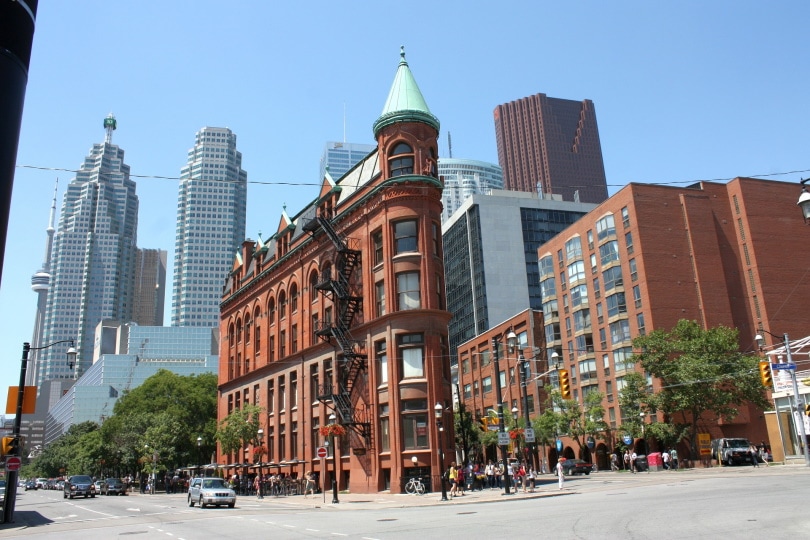 Population: 6.3 million
Province: Ontario
One might assume the most populated city in Canada would be its capital, but that's not the case. However, its massive size makes Toronto a major draw for domestic and international investment. In addition to being a business and investment hub, this city is also a major tourism draw with its proximity to the United States border and Niagara falls.
One claim to fame that Toronto has is that some people call it the Silicon Valley of Canada because of the sheer number of fintech startups produced.
---
2.

Montreal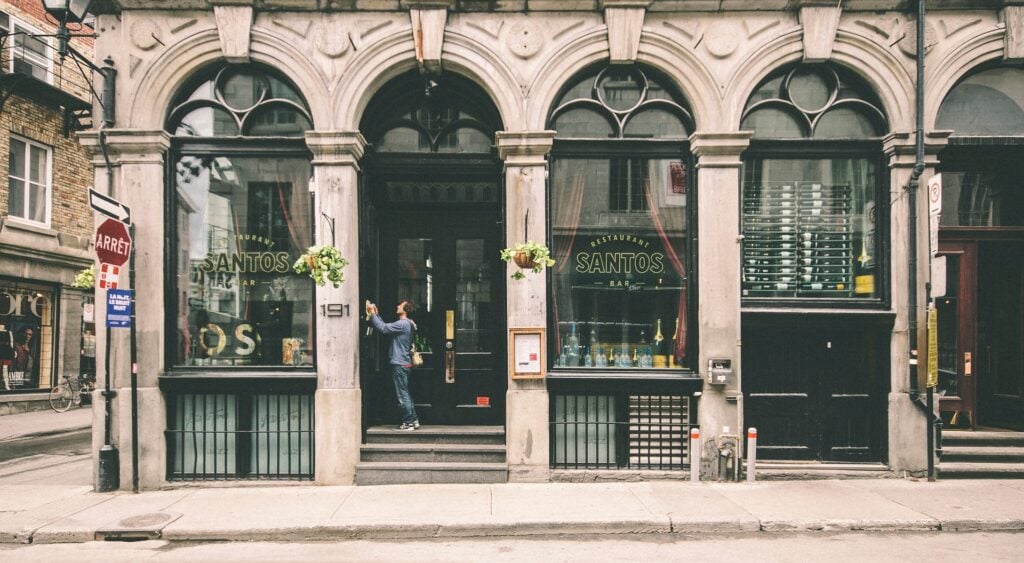 Population: 4.2 million
Province: Quebec
Going one province east of Toronto, Ontario, we arrive at Quebec, the French-Canadian province of Canada. Like the largest city, Montreal is also relatively well known for its tech industry, specifically its research in artificial intelligence.
One interesting thing about Montreal is that over half of its residents speak English and French. What makes that a neat fact is that it's the second largest primarily French-speaking city in the world, only smaller than Paris, France.
---
3.

Vancouver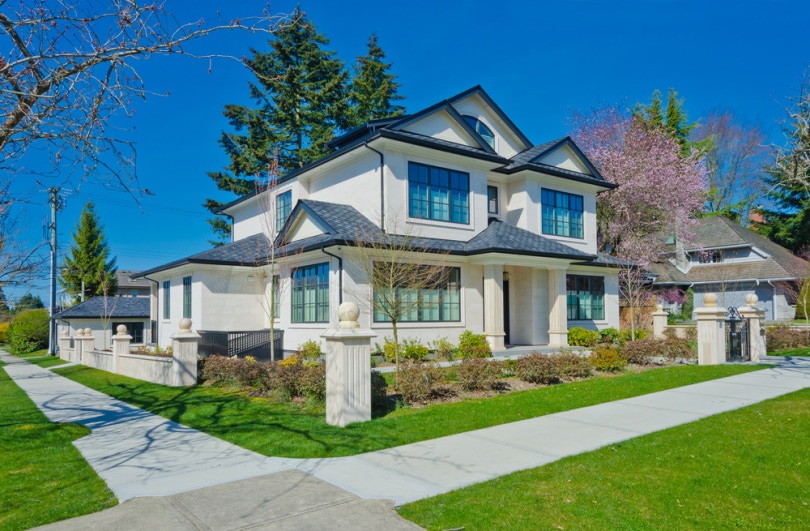 Population: 2.6 million
Province: British Columbia
One might assume that this city would be the capital of British Columbia due to its size, but Victoria on Vancouver Island (not part of Van) is the capital. However, Vancouver has a lot of things going for it without being a capital. Even though it's incredibly expensive to live there, Vancouver is often praised as one of the best cities to live in.
The city has a bustling arts and music scene, but more than that, it's well-known for its booming film production industry. In addition, Vancouver is a major port destination for importing goods. Being on the border of the States, it's also a significant tourist destination.
---
4.

Calgary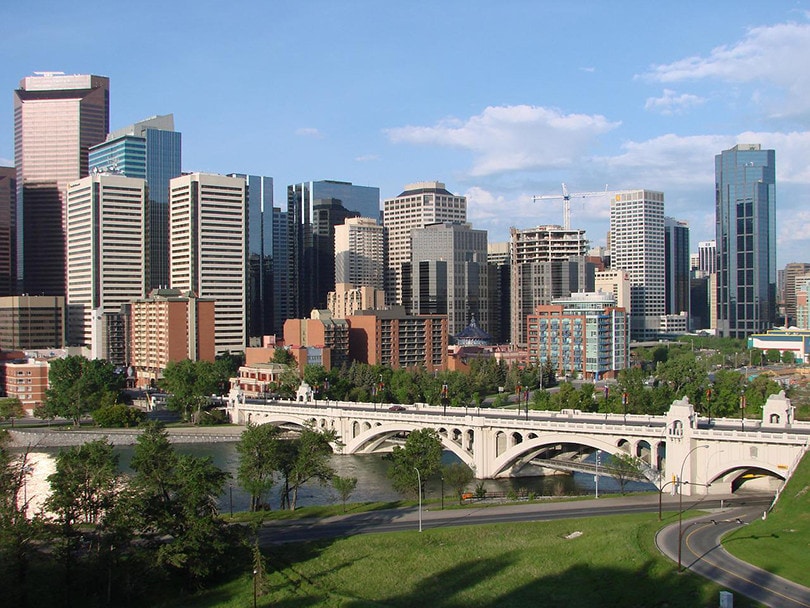 Population: 1.6 million
Province: Alberta
Moving east from Vancouver, we arrive in Calgary. This city is home to several major corporate head offices, especially those in the oil and gas industry. This includes companies such as Shell Canada, Cenovus Energy, Canadian Natural Resources, and BP Canada.
Even though Calgary is considered the oil and gas capital of Canada, that's not the only cool thing about this city. It also boasts many other industries like aerospace, finance, health, and education. Plus, it's considered a very wealthy city with more millionaires per capita than any other Canadian city.
---
5.

Edmonton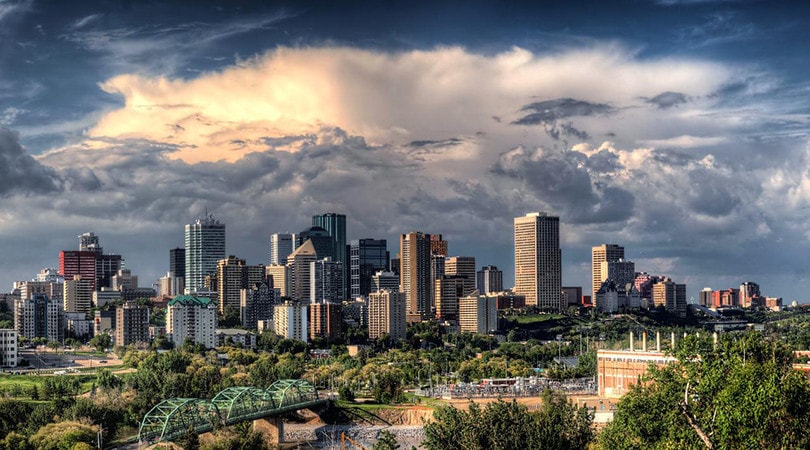 Population: 1.5 million
Province: Alberta
Nearly the size of Calgary, Edmonton is only a couple of hour's drive from its sibling Albertan city. This city is also a major piece of Canada's oil and gas industry. It serves as a staging zone for oil and gas sites and diamond mining operations in the barren areas of northern Canada.
Some of the awesome things that make Edmonton stand out are the many festivals throughout the year that pass through. And because of the money in the city, the quality of life is generally pretty good. If you've ever wondered where the largest mall in North America is, then you'll find it in Edmonton—the West Edmonton Mall.
---
6.

Ottawa
Population: 1.4 million
Province: Ontario
The sixth largest city in Canada, and the last city on our list to break a million residents, is Ottawa. Perhaps, the biggest thing that makes this city stand out is the fact that it's the nation's capital city. As a result, there is always something going on. When it comes to civic and major holidays, Parliament Hill is a hub of activity.
In addition to being the country's capital city, Ottawa is also a significant hub for business, art, and politics.
---
7.

Winnipeg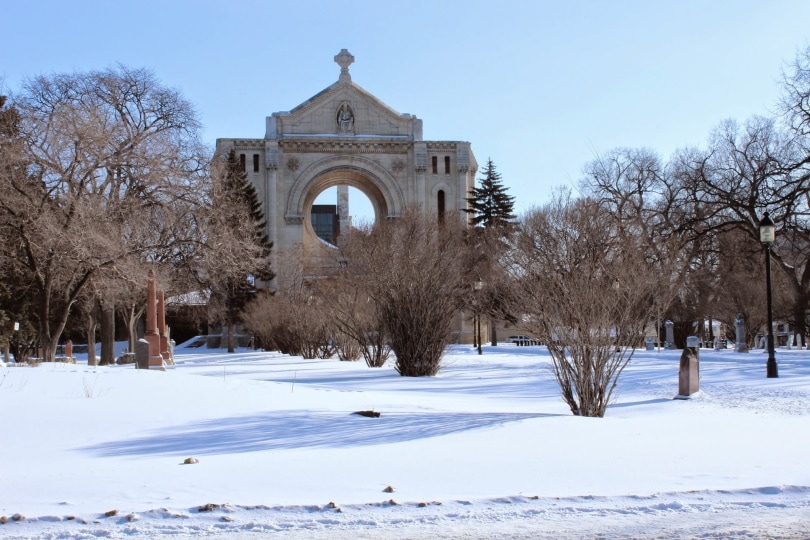 Population: 833,000
Province: Manitoba
Manitoba is one of two provinces that make up Central Canada. These two provinces aren't known for their massive cities. However, Winnipeg is an exception to that, with nearly a million residents as of the estimated 2022 population.
A couple of things make Winnipeg stand out amongst its fellow big Canadian cities, namely its close proximity to the massive freshwater lakes—Lake Winnipeg and Lake Manitoba. So, there are plenty of summer activities to enjoy. This contrasts with the frigid winters that Winnipeg can get. However, due to the cold winters, there are a lot of community events and festivals with winter themes.
---
8.

Mississauga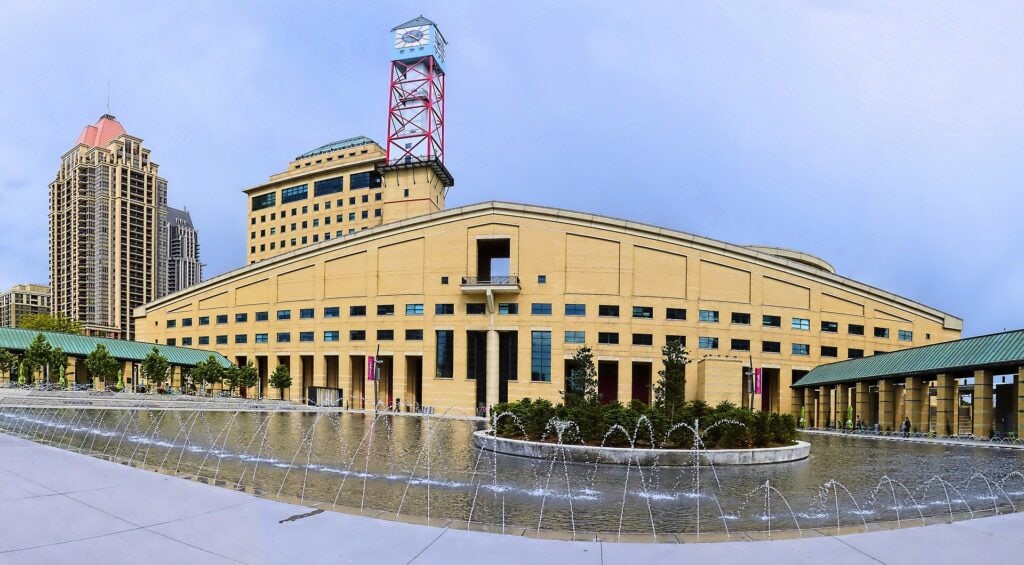 Population: 721,599
Province: Ontario
Mississauga is actually a part of Greater Toronto. However, it's technically its own city approaching a million residents. The city is home to the national headquarters of several significant corporations, such as Wal-Mart, Hewlett Packard, Honeywell, and Panasonic. In addition, the city's thriving business sector has seen immense growth over the last 30 to 50 years. Pharmaceutical, aerospace, technology, and transportation component manufacturing are all major industries in Mississauga.
---
9.

Hamilton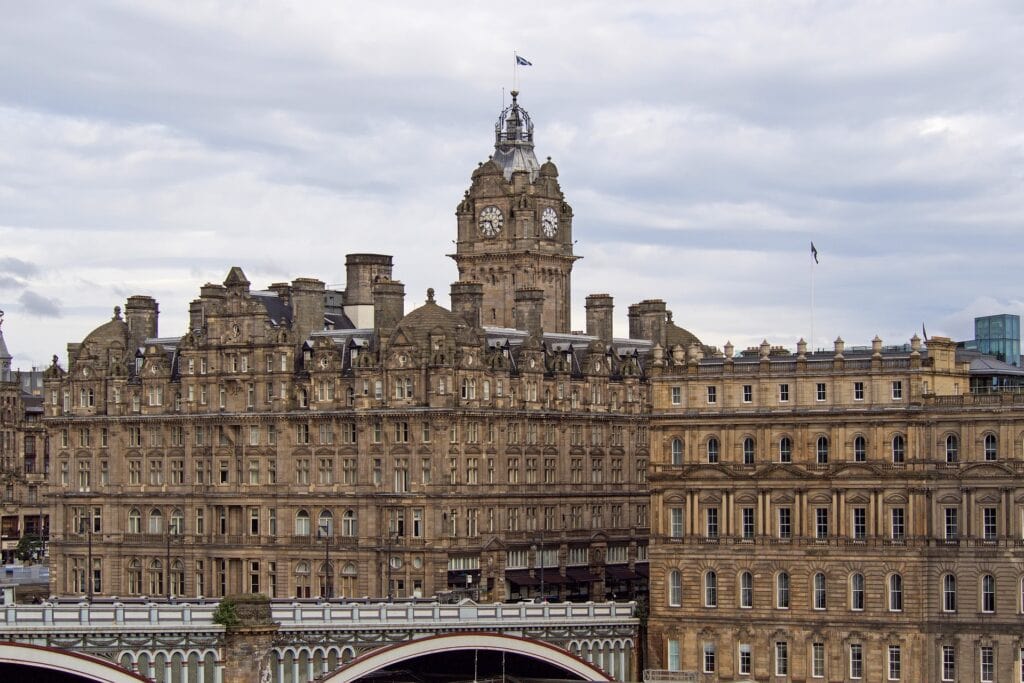 Population: 776,000
Province: Ontario
Hamilton is also known as Steel City because of its booming steel industry. But steel aside, the city has a lot going for it. For example, it's home to McMaster University, one of Canada's top research and education centers. And the Harbour, although damaged through years of industrial pollution, is still a sight to behold and experience.
If you're an outdoors person, there's plenty to see in Hamilton. The Niagara Escarpment looms over the city, offering its residents access to 100s of hiking trails, rivers to raft and fish on, and a short drive to Niagara Falls.
---
10.

Brampton
Population: 698,200
Province: Ontario
Another city that's part of the Greater Toronto population is Brampton. Many people know it as the "Flower Town of Canada" because of the historic greenhouse industry that it's known for. Although, this is not what drives the Brampton economy today.
Now, it's a hub for advanced manufacturing, several beverage companies, technology, and logistics. Additionally, some major players have set up bases in Brampton, Amazon, Nestle, and Ford, to name a few.
Conclusion
There you have it, the 10 most populated cities in Canada. When looking at Canada, it's a shocker to see the second-largest country (considering overall land mass) have such a small population density compared to other countries such as the United States or Japan. This isn't necessarily bad because there is a ton of wilderness to explore in the Great White North.
---
Featured Image Credit: Russ Heinl, Shutterstock