10 Most Dangerous Cities in Mexico (2022 Update)
Note: This article's statistics come from third-party sources and do not represent the opinions of this website.
Mexico is a fantastic tourist destination and an excellent place to live. Still, some of the world's most dangerous places are in Mexico. There are cities where the crime level is quite high, which can be really unsafe. If you're planning on visiting Mexico or moving there, first investigate which cities are safe and which have a bad reputation when it comes to violence. The homicide rate is very high in Latin America, so it's always good to be well informed and prepared.
We have created this list of 10 Most Dangerous Cities in Mexico to help raise awareness about the issues in each city.

The 10 Most Dangerous Cities in Mexico: A Quick Look
1.

Fresnillo
| | |
| --- | --- |
| Population: | 1,108,912 |
| Homicide rate: | 239 homicides per 100,000 citizens |
| Rate of violent crimes in 2021: | 86.03% |
In this city, the violent crime rates are constantly increasing, making this a living hell on earth. Fresnillo is a place that has the highest murder rate in Mexico.  Over 96% of people have declared that they don't feel safe and are in fear for their lives and their families.  The most common felonies are robberies, car stealing, attacks, drug dealing, vandalism, theft, and murder.
The government is unable to stop the crimes, so they are appearing even more often these days. The town has become a battlefield for the two biggest cartels in Mexico since its location is a center of essential highways and roads. It's best to avoid Fresnillo as much as possible since even the people who live there are not so thrilled about their situation. This is not a good place to live in or visit in Mexico due to its terrible reputation.
---
2.

Tijuana
| | |
| --- | --- |
| Population: | 2,181,000 |
| Homicide rate: | 164 homicides per 100,000 citizens |
| Rate of violent crimes in 2021: | 71.16% |
Violence in Mexico is reaching its highest level ever, and Tijuana is not missing out. Baja California has been a crime spot for decades, but things have been becoming worse lately. It has been declared that Tijuana is among the most dangerous cities in the world.  Since the crime rates were high in 2021, there's no doubt that the situation will remain the same in the following year. Robberies, drug dealing murders, and any other violent crimes are pretty common in this city, so you have to stay alert at all times.
The best advice is never to travel alone if you decide to visit Tijuana. There are safe areas like Playas De Tijuana and Zona Rio, which are the best place for tourists. If you visit Tijuana, make sure you don't stand out with expensive clothes, don't get involved in any drug activities, and overall keep a low profile to remain safe.
---
3.

Ciudad Obregón
| | |
| --- | --- |
| Population: | 386,000 |
| Homicide rate: | 83 homicides per 100,000 citizens |
| Rate of violent crimes in 2021: | 81.96% |
Ciudad Obregón is another city in Mexico that is filled with violence and endless crimes. Homicide rates, armed robberies, kidnapping, and other felonies were increasing in 2021, regardless of COVID. Even the official government websites advise you not to travel to areas like this city or be extra cautious if you still decide to travel. Over 93% of people living in this city have stated they feel unsafe due to high and frequent crimes. Most of the crimes are directly connected to multiple criminal organizations and known cartels.
Drug and human trafficking are everyday things for its citizens who are constantly living in fear. They have said that they feel the most uncomfortable and unsafe when using ATMs, visiting banks, and using public transportation, especially if they live in bad areas of the town. The murder rates are breaking the roof, and if there's no need to visit this town, it's best to avoid it.
---
4.

Uruapan Del Progreso
| | |
| --- | --- |
| Population: | 337,000 |
| Homicide rate: | 72.59 homicides per 100,000 citizens |
| Rate of violent crimes in 2021: | 84.12% |
Uruapan is the second-largest city in Michoacan. It is a famous city due to its stunning Spanish atmosphere and amazing lacquerware. It also has a significant economic location. Still, it has recently become one of Mexico's most violent and unsafe cities. The criminal gangs are constantly clashing, and the citizens are highly endangered due to the illegal activities happening in town. Crimes like assault, kidnapping, drug trafficking, and robberies are not uncommon. In fact, the rates have been climbing because of the situation in the state, with bad living conditions and undeniable poverty.
There have been multiple massacres in the last couple of years, and violence is directly connected with drug cartels. Their constant clashes affect the people who fear for their lives due to the community being so unstable and insecure. As you can see above, the rate of violent crimes is really high, with 84.12% of them on a yearly basis.
---
5.

Celaya
| | |
| --- | --- |
| Population: | 690,000 |
| Homicide rate: | 110 homicides per 100,000 citizens |
| Rate of violent crimes in 2021: | 81.73% |
When we are talking about the most dangerous cities in Mexico, we must mention Celaya, a city in Guanajuato. It was even declared that Celaya was the number one most dangerous city in the world in 2020. A couple of years ago, Celaya wasn't dangerous, but that has drastically changed over the years, and since 2018, the crimes are not stopping. Again, one of the biggest problems is the known drug cartels, such as the Santa Rosa De Lima cartel, which are in a battle with other cartels and with the Mexican police as well.
Last year, over 1,000 innocent people were killed in gang-connected violence from March until June. Public safety is endangered every day, with open fires, armed robberies, and drug trafficking. Unfortunately, the authorities are unable to stop the crimes or even lower their rate, so it's best to avoid visiting Celaya anytime in the near future.
---
6.

Ciudad Juárez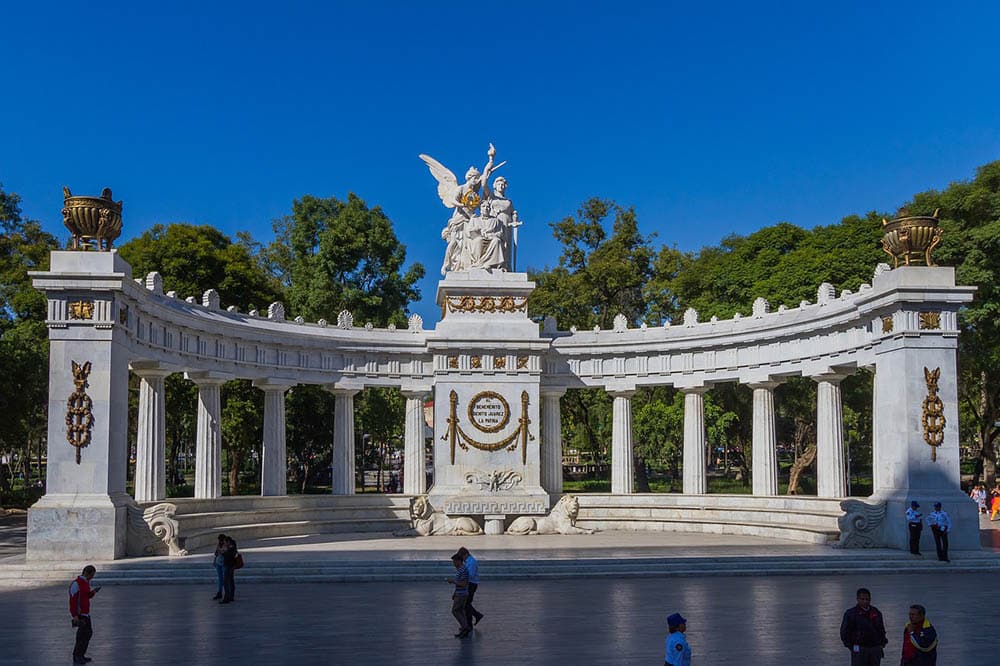 | | |
| --- | --- |
| Population: | 1,500,000 |
| Homicide rate: | 103 homicides per 100,000 citizens |
| Rate of violent crimes in 2021: | 48% |
Ciudad Juárez has been so deadly in 2020 that they have been without homicides for five consecutive days only. The murder rate has increased by over 15% compared to 2019, and the city has become quite unsafe. As in most other Mexican cities, the crimes are directly related to drug trafficking and narco cartels that had daily open shootings in public places. Ciudad Juárez is incredibly unsafe for women who have experienced violence, human trafficking, rape, sex abuse, and other violent crimes. Over 500 women have been killed in the past two years, which says a lot about the city.
The homicides happening all around the town are brutal, with the victims being burned to death, chopped to pieces, hanged, and shot with multiple gun wounds. There are no signs of the crime rate decreasing in the following years, so reconsider traveling to Ciudad Juárez in the next couple of years.
---
7.

Irapuato
| | |
| --- | --- |
| Population: | 460,000 |
| Homicide rate: | 44 homicides per 100,000 citizens |
| Rate of violent crimes in 2021: | 70.47% |
Irapuato has also experienced rising crimes in the past years, making it one of the most violent cities in Mexico. Gunmen have killed over 24 people in a shooting in a drug rehabilitation center in 2020. The authorities are trying to fight the crimes off, but they are not having too much luck on that field. Dangerous groups and cartels have taken the city under their control, mostly because of fuel theft, extortion, and kidnapping. The most known cartels are Santa Rosa De Lima and the Jalisco New Generation cartel.
The authorities were able to capture only 26 gang members in June of 2021, but a bunch more are freely roaming the streets of Irapuato.  The locals in the city have created their own protection group called Justicieros De Irapuato. They are trying to fight the crimes and protect the residents when the police are unable to do so.
---
8.

Culiacán
| | |
| --- | --- |
| Population: | 856,000 |
| Homicide rate: | 70 homicides per 100,000 citizens |
| Rate of violent crimes in 2021: | 70.18% |
Culiacán is the capital city of Sinaloa, located in northwest Mexico. For over two decades, drug violence and high crime rates have been well known in Culiacán. The city is known for the Sinaloa cartel that was founded by El Chapo Guzman, which has been among the most powerful drug cartels in the world. Shootings, sex violence, armed robberies, and much worse crimes are daily in this Mexican city.
A lot of people have started to move out of the city due to the crime rates being so high since they are afraid for their safety. It's even listed among the 50 most dangerous cities globally, which says a lot about its surroundings. We advise you not to travel to Culiacán and not risk your safety and your life. Even people who are not involved in the crime scene can easily get injured or even finish dead if they find themselves in the wrong place at the wrong time.
---
9.

Acapulco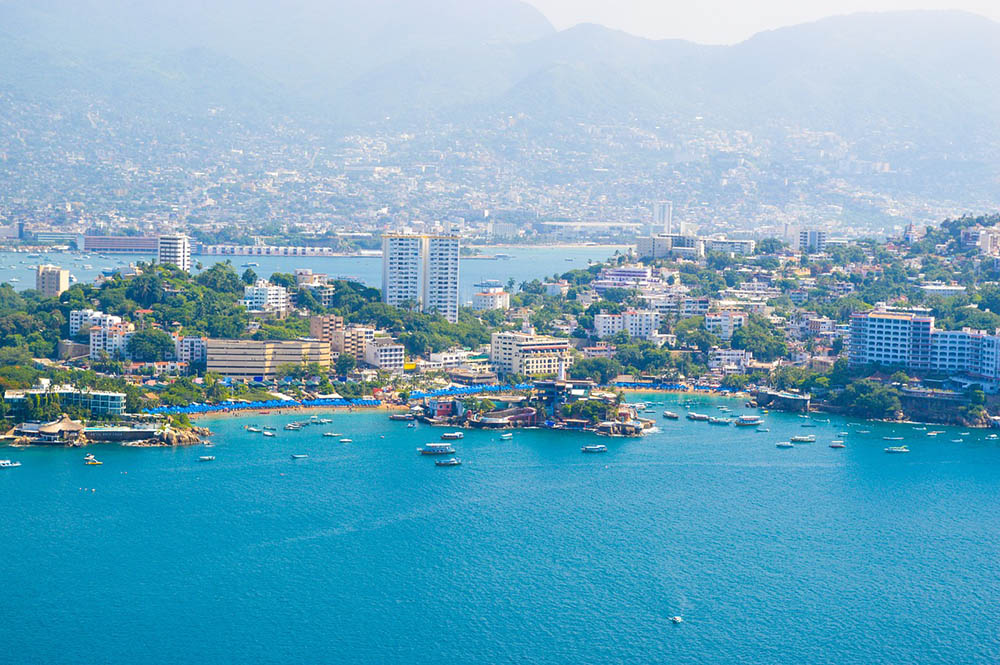 | | |
| --- | --- |
| Population: | 992,000 |
| Homicide rate: | 107 homicides per 100,000 citizens |
| Rate of violent crimes in 2021: | 63.26% |
Acapulco is a risky place to visit, and it also has a high crime rate. The most common crimes are kidnapping and rampant crimes, so the U.S authorities advise not to travel to that area of Mexico. There are constant risks of fraud, pickpocketing, mugging, scams, and even homicide.  Violence and other crime incidents have increased due to drug trafficking and cartel problems.  The authorities are finding dismembered bodies, shootings of criminal organizations are happening more often, and gang-related crimes are constantly occurring throughout the city.
Female travelers are at higher risk because they are scared easily than most men and that they are sometimes easier to manipulate. It's better to use credit cards than to use an ATM because you can get robbed easily. The most dangerous areas of Acapulco that should be avoided are Center, El Coloso, Ciudad Renacimiento and Progreso. If you still decide to visit Acapulco, keep a low profile and always be cautious.
---
10.

Ciudad Victoria
| | |
| --- | --- |
| Population: | 368,000 |
| Homicide rate: | 83 homicides per 100,000 citizens |
| Rate of violent crimes in 2021: | 57.90% |
Ciudad Victoria is another city in Mexico where the crime rate has increased in the last couple of years. Crimes like robberies, assault, crackjacking, gun battles, sexual assault, and homicides are common in this area of Mexico, and it's mostly unsafe for travelers. Innocent people are getting caught in drug wars, where they are killed and extorted. This is another city that's prone to kidnapping and organized crime activities. The criminal groups target passengers and travelers even more because they think that they have money and funds they could benefit from.
In June of 2021, the authorities found over 19 bodies that had been shot multiple times and then burned. The situation shows how savage the crimes can be, and that the city has a violence issue that has been occurring for a long time. This is another city to keep away from if there's no need to travel there.

Why Are Crimes And Violence So Common In Mexico?
First, when it comes to the crime scene in Mexico, one of the main reasons that crimes and violence are so common is poverty. People are surrounded with bad examples, and if they feel cornered in any way due to insufficient funds, or lack of education, they are likely going to engage in criminal activities and join dangerous organizations. Also, the general drug scene and recurring crimes around regular citizens don't give people too many options for prosperity in life.
How to Stay Safe in Mexico
There are multiple tips and advice for you to stay safe in Mexico, and here is a list of the most important ones:
Learn at least the basics of Spanish
Don't travel alone, especially if you're a woman
Be alert if using public transportation
If using a taxi, make sure it's registered to avoid frauds
Don't wear valuable items, or keep them hidden if you do wear them
Avoid walking alone at night
Inform yourself about your surroundings and be careful wherever you go
You May Also Like: 10 Safest Cities in Europe (2022 Update)

Conclusion
As you can see, Mexico is a state with some of the highest crime rates in the world. Still, our safety and wellbeing are some of the most valuable things in the world, so keep your eyes open for any possible frauds, and try to stay away from situations that can cause you problems. If possible, try to avoid the cities we covered to avoid getting in trouble, and if you still decide to visit them, use the provided tips and tricks to stay safe.
Related Read:
---
Featured Image Credit: admknowdns, Pixabay