8 Paint Roller Types: Which Should You Use?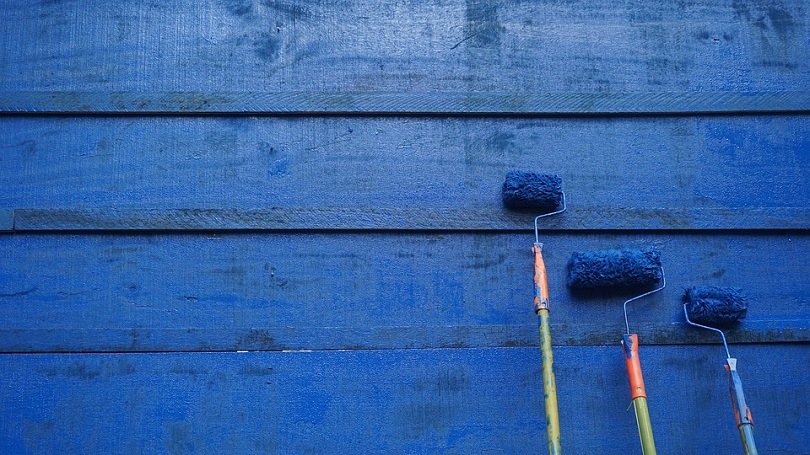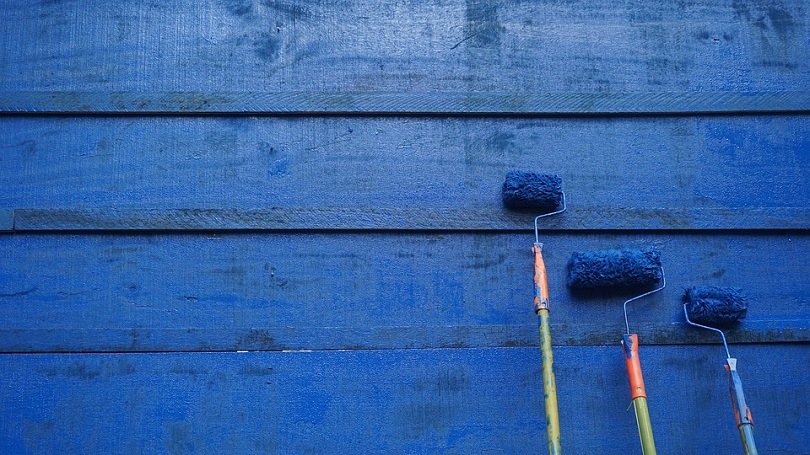 When it's time to take on painting a full wall or a wide ceiling, you'll probably want to set your paint brush aside and reach for a paint roller. The extra absorbency and smooth application of a paint roller can help you finish the job quicker and get eye-pleasing results.
There's a wide selection of paint rollers available, from various lengths and padding thickness and material to reusable or disposable. Knowing which type to use can make a huge difference. Read on to learn which paint roller to choose for your next painting project.
The Right Combination for the Right Results
Paint rollers can be broken down into two basic parts: the roller frame or cage and the cover. Each component comes in different sizes and a variety of materials to meet an array of different painting needs. With the right combination, you'll make your job easier, get done faster, and be more satisfied with the finished look.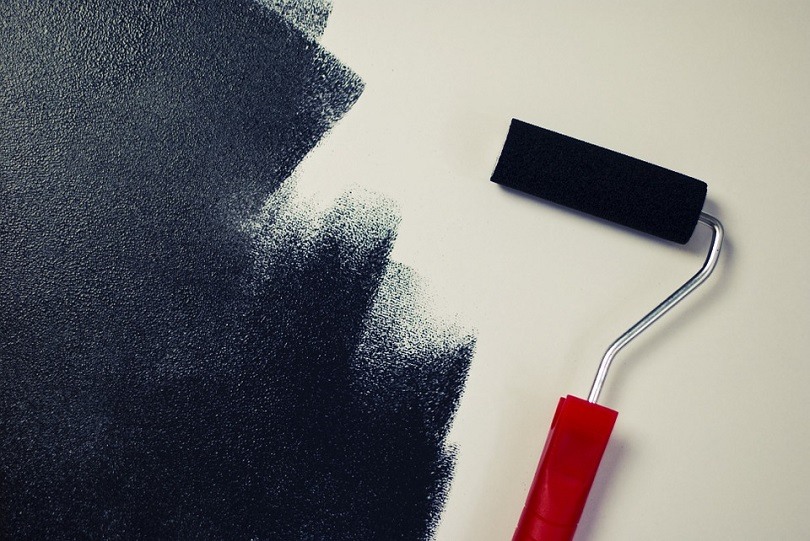 The Long and Short of Roller Frames
The roller frame includes the handle and the ribbed cage, which is constructed to roll and hold the padding. Beginning with the handle, make sure to choose a product that offers an ergonomic design. You'll be thankful that you chose a comfortable grip when the hours start to add up on your painting project. Also, be sure the handle comes with a threaded opening or latch system to add an extension pole for reaching high walls and ceilings.
Roller frames can be made of plastic or cardboard. Unless you have a quick painting task, you're better off spending a bit more and choosing plastic for its durability. Also, look for roller frames that incorporate ball bearings, as these can help create an extra smooth and seamless rolling motion. Finally and perhaps most importantly, decide which length to choose.
The 8 Types of Paint Roller
1.

Long Paint Rollers
Roller sizes are measured in length and can range from extra-long to quite narrow. Nine-inch rollers are the most popular for a few reasons. They're easy to control and can fit into a five-gallon bucket of paint. You may be tempted to cover even more width and cut down your painting time by purchasing a 12-inch or longer paint roller. However, keep your painting experience level in mind, as these long rollers are generally used by professionals due to their heaviness and difficulty to control.
2.

Short and Mini Hot Dog Paint Rollers
While most people think of paint rollers for taking on large areas, they're also equally effective at getting into tight spaces. You'll find that six or seven-inch rollers can be excellent for edging around fixtures or moldings, for doing touch-up work, and for painting furnishings or the inside of cabinets. Four-inch rollers, also referred to as mini hot dog rollers, can get into even tighter and more difficult spaces, such as behind a toilet or around sink fixtures.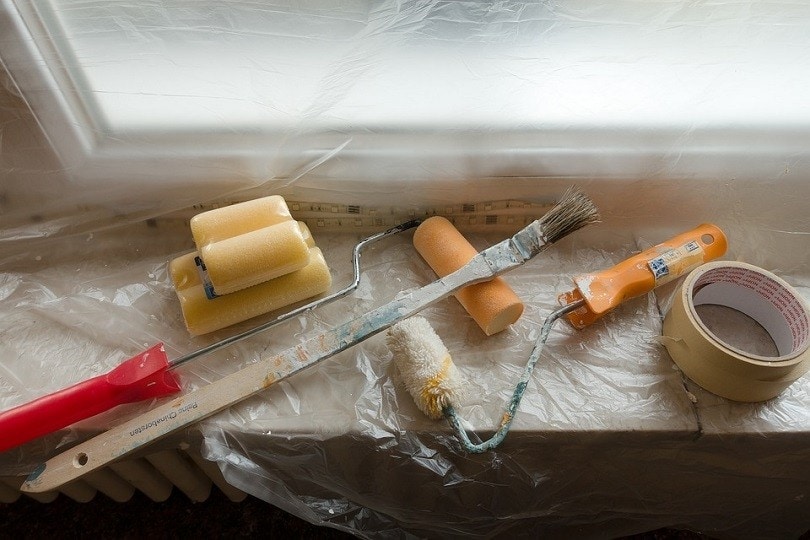 Different Roll Covers for Different Painting Projects
Now that you have the proper size roller frame, you need to choose a cover. There are two factors to consider: The type of paint you're planning to use should decide the material of the padding, and the texture of the surface you're about to paint determines the thickness or the nap size. Roller covers can be natural, synthetic, or a blended combination. Thickness can range from a quarter-inch to a full inch.
---
3.

Blended Padding Paint Rollers
When in doubt, a blend of wool and polyester will give you the most versatility, as it can be used with both oil-based and latex- or water-based paints. Plus, the blended material picks up an optimal amount of paint and is among the most durable material choices.
---
4.

Natural Padding Paint Rollers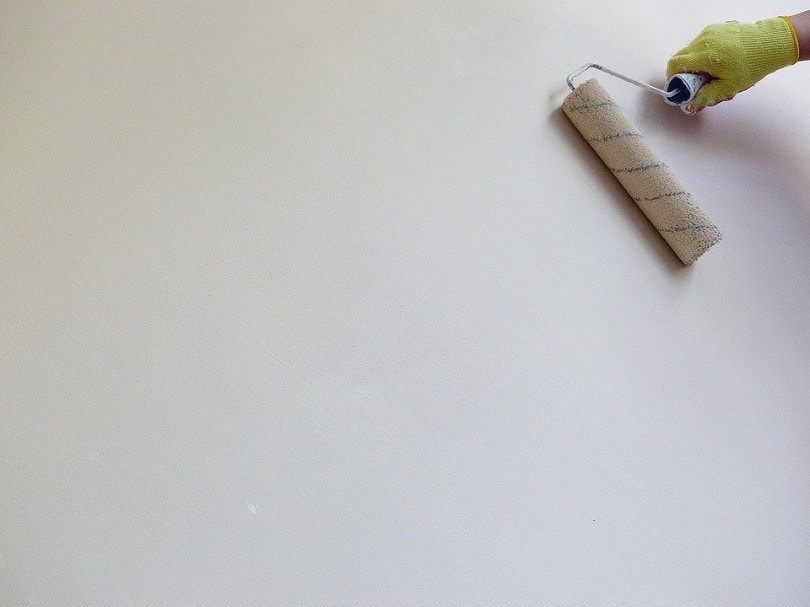 Best for oil-based paints, natural paint roller pads are made from wool or mohair. When working with natural padding, be aware that wool especially absorbs a large amount of paint. As long as you take care not to overapply, you'll be able to cover large areas before you run out of paint.
---
5.

Synthetic Padding Paint Rollers
When you're painting with latex paint, choose a synthetic roll cover. Covers made from polyester, nylon, and Dacron may not absorb as much paint, requiring frequent trips to your paint can, but they are extremely durable. Also, consider the finish you've chosen. Microfiber works best for matte, eggshell, or satin finish. Be aware that microfiber absorbs even more paint than wool and should be used with care or you'll have a drippy mess. Finally, for semi-gloss or high-gloss finish, you may want to pick up a single-use foam roller.
---
6.

Thin Nap Paint Rollers
As a guiding rule, thinner nap widths work best on smoother surfaces. Go for a ¼ inch for the least textured surfaces, such as ceilings, cabinetry, and metal. A 3/8 inch is perfect for interior walls. Go up to a ½-inch nap if you're painting walls with a bit of texture, such as wood paneling and concrete.
---
7.

Thick Nap Paint Rollers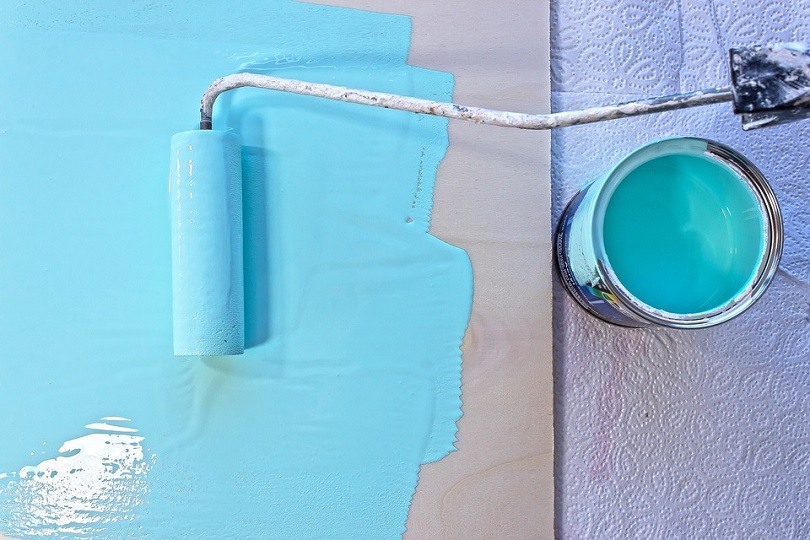 For heavily textured surfaces, choose a ¾-inch nap for bare brick and popcorn-type textures. If you're planning to paint stucco, cinderblocks, or rough brick, you'll need a 1-inch nap.
---
8.

Textured Paint Rollers
When you want to add a design element, textured rollers have a pattern etched into their foam cover. Though it may take a bit of planning and practice, you can roll a wood grain, tile, stone, brick, or specific pattern onto your desired surface.

Conclusion
We hope that we've helped you become better informed when choosing a type of paint roller. There are many helpful options to accomplish a wide variety of painting tasks. With the right combination of roller frame and roller cover, your next painting project can go much quicker and smoother. And your finished project will have the look you want!
See Also: How to Choose the Right Spray Paint Nozzle
---
Featured Image Credit: yg9301270, Pixabay