8 Plumbing and HVAC Statistics in Canada – 2023 Update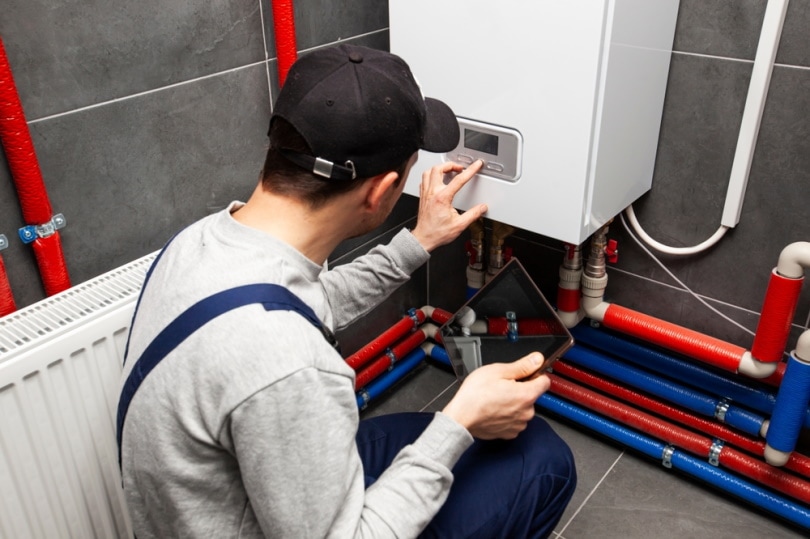 Note: This article's statistics come from third-party sources and do not represent the opinions of this website.
The plumbing and HVAC industry is doing well, and technicians and tradespeople are always in demand. Plumbing and HVAC are different. However, they are closely related professions that overlap in many ways.
This article explores some statistics that will give you an idea of how rewarding taking an apprenticeship can be. The nice thing about trades is that once you've got the appropriate tickets, it's easy to take off and be your own boss. The commonness of this is demonstrated by the stats below.
Click below to jump ahead:

The 8 Plumbing and HVAC Statistics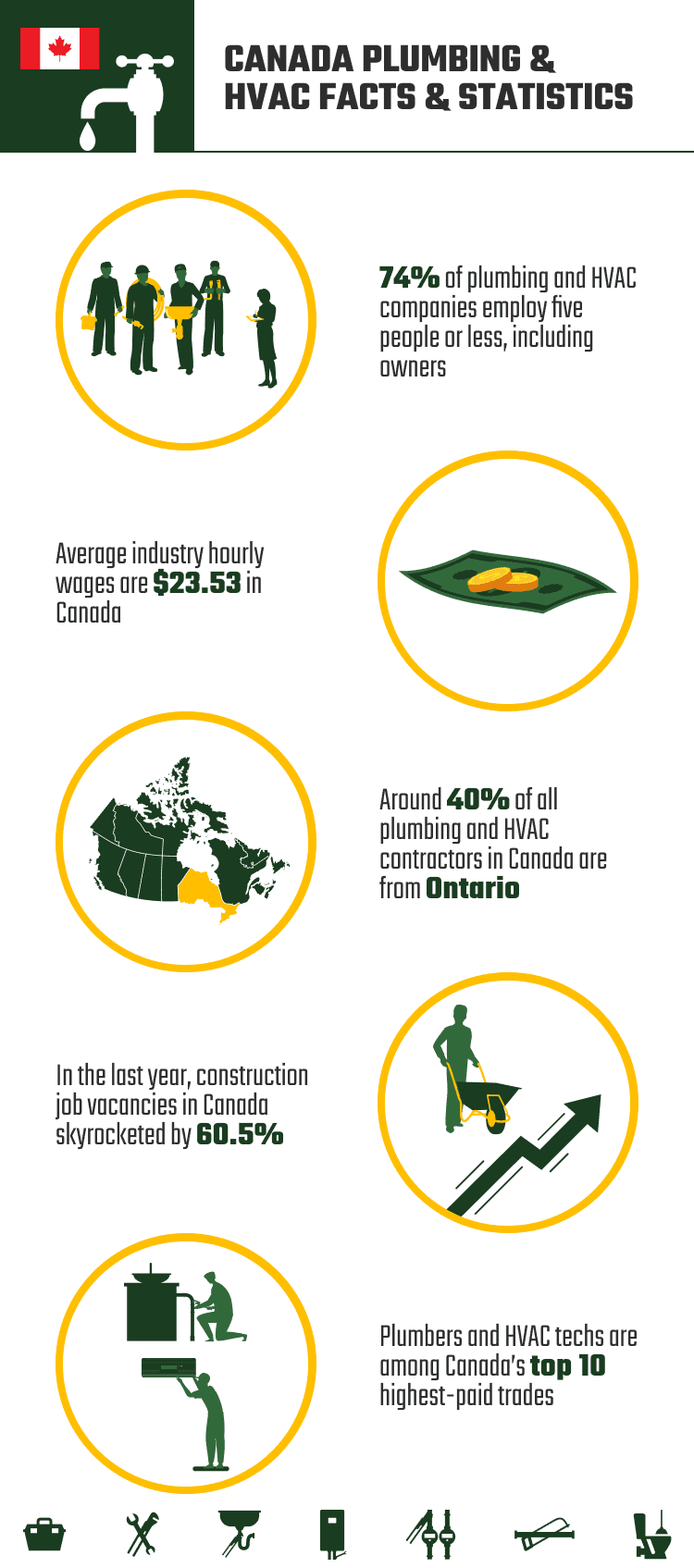 Operations
1.

In 2018, 81% of plumbing and HVAC companies were profitable.
(Plumber Marketing)
When going into business for yourself, one of the biggest things to consider is the likelihood of being profitable. During a research survey done in 2018, the plumbing and HVAC competitive analysis showed that a whopping 81% of companies were profitable. Furthermore, the average revenue for these profitable contractor companies was over half a million dollars.
And when you consider that there are around 648 households and businesses per active plumbing and HVAC company, there's no sign of this profitability changing anytime soon.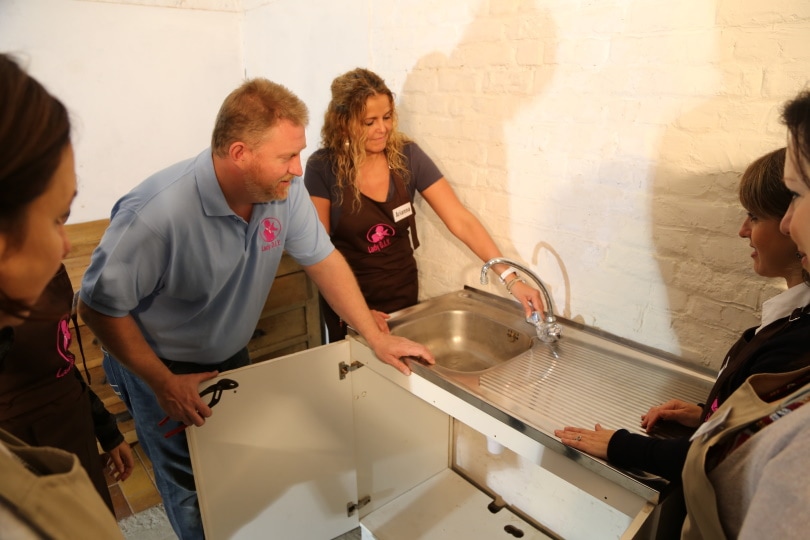 ---
2.

74% of plumbing and HVAC companies employ five people or less, including owners.
(Plumber Marketing)
Unlike big corporations, such as Wal-Mart or Canadian Tire, who employ thousands of people across the country, many plumbing, and HVAC companies are small, locally-owned businesses. This is demonstrated by the fact that 74% of them employ 5 people or less. And out of that, around 42% of those are owner-operator businesses (one-person businesses).
When considering these percentages, keep in mind that there were 25,508 registered plumbing and HVAC businesses in Canada in 2018.
---
3.

Total industry revenue was over $2.5 billion in 2020.
(Canadian Industry Stats)
It's no wonder that plumbing and HVAC jobs are some of the highest-paying trades you can get into. With over $2.5 billion in revenue for the industry, there's no denying that people pay well for these skilled workers.
Even the bottom quartile of businesses reporting had revenue of nearly $70,000. This may not immediately seem incredible, but consider that companies with that revenue are probably owner-operated. So, 70k in revenue would be a reasonable living.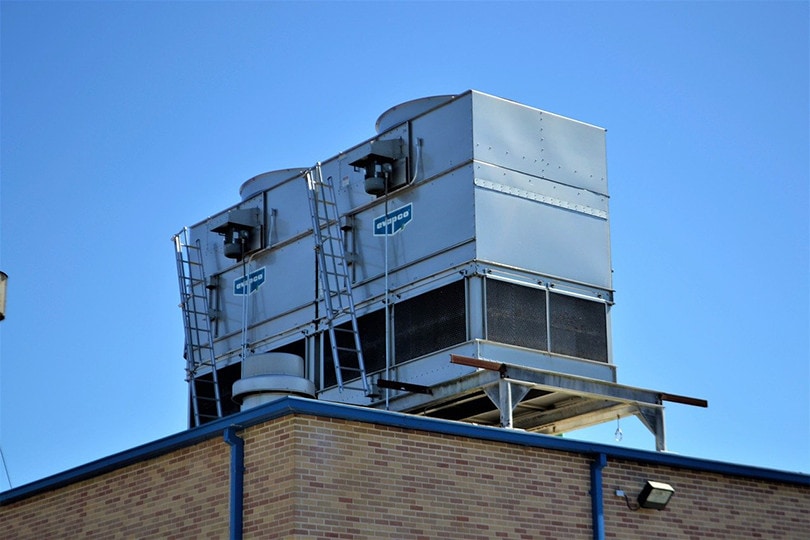 ---
4.

Average industry hourly wages are $23.53 in Canada.
(Payscale)
Even if you're not responsible for employees, running your own company can be a lot of work. You're responsible for finding work, completing work, keeping track of finances, etc. So, maybe you're not interested in working for yourself.
That being said, the hourly pay for tradespeople and techs is reasonable. The average across Canada is $23.53, according to Payscale. One thing to keep in mind is that this average is probably brought down by office staff employed by these companies. In most cases, depending on where you're working, the hourly wage or salary will be significantly higher if you're a plumber or HVAC tech in the field.
---
5.

As of 2020, a report by Statista showed that 41.4% of all plumbing and HVAC contractors in Canada are from Ontario.
(Statista)
One thing that may come as a surprise is that almost half of the plumbing and HVAC companies in town are registered in Ontario. This comprises around 10,639 companies (as of 2020). The next three are British Columbia, Quebec, and Alberta, with 4,168, 3,842, and 3,762, respectively. As for the rest of Canada, each province or territory has less than a thousand registered companies.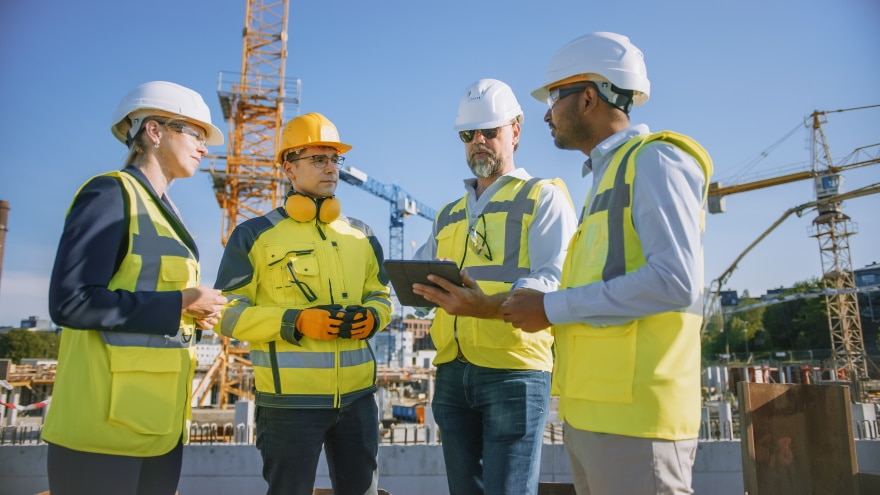 New Tradespeople Needed
6.

In 2020, the new registrations for skilled-trades apprenticeships plummeted by 37%.
(Plumbing and HVAC)
If you're still wondering if skilled trades are a good line of work to go into, check this out: there was a 37% decline in apprenticeships in 2020. Keeping in mind that that will include other trades such as carpentry or electrical, it still shows a massive opening in the industry.
The decline in new apprenticeship registrations isn't because of a lack of work or employment opportunities. So, if you want to get into a lucrative career and learn a new skill, considering an apprenticeship is a good choice.
---
7.

Between March 2021 and 2022, construction job vacancies skyrocketed to 60.5%.
(Plumbing and HVAC)
The pandemic is likely the reason for the drop in new apprenticeships, and it's also the probable cause for the job vacancy. There isn't really any data on why this is happening. However, it makes one thing clear, if you're thinking about a job in the construction industry (which includes plumbing and HVAC), you will never be out of work. Plus, you'll be learning new skills to take with you throughout your life.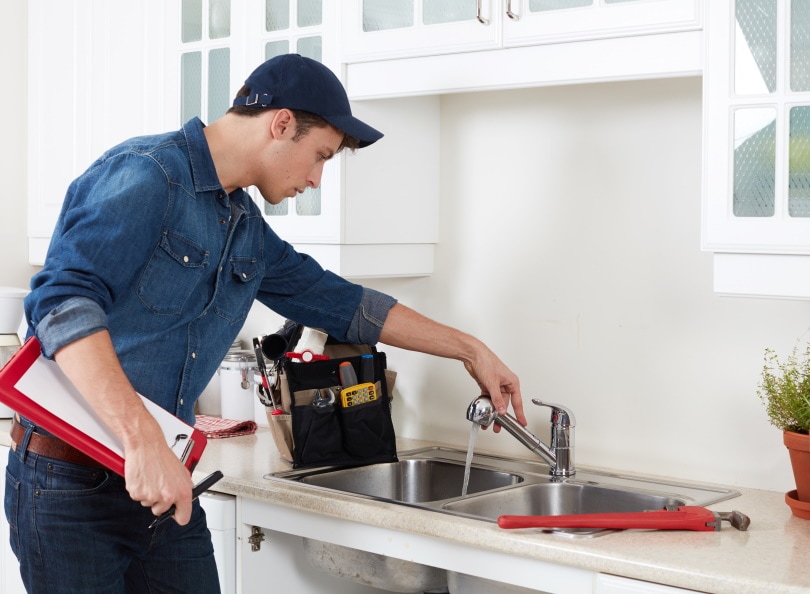 ---
8.

Plumbers and HVAC techs are among Canada's top 10 highest-paid trades.
(CourseCompare)
The average salaries for plumbers or HVAC techs are $54,000 and $70,000, respectively. Keep in mind that this is the average upon certification, so when the person is a certified tech or journeyman plumber.
This may not scream millionaire. But when you consider that both professions typically experience a 20% jump in salary within 2 years, these start to be more attractive professions. Plus, within each job, there are some specializations you can get into that will pay more. For example, industrial workers typically make more money than residential construction tech.

Frequently Asked Questions About Plumbing and HVAC
What does HVAC stand for, and what do the techs do?
Heating, ventilation, and air conditioning are what HVAC stands for. This profession covers everything about the heating and cooling of residential, commercial, or industrial buildings. The technicians are trained in installing, upgrading, and maintaining everything from heat pumps to air conditioning units to furnaces.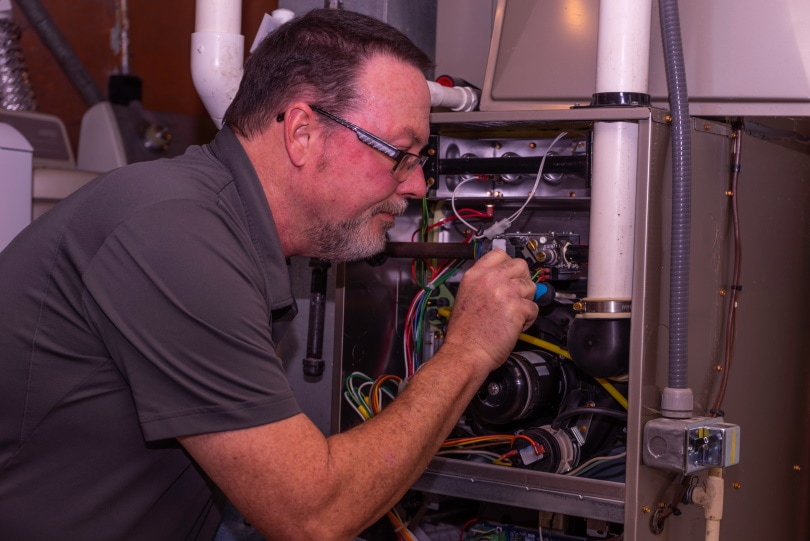 Do plumbing and HVAC contractors charge by the job or the hour?
How a contractor charges depends entirely on the type of job being done and the contractor's personal preference. Many, if not most, contractors will be charged by the job. Once you call them, they will scope out the work needed. With this information, they will typically give you a fixed price.
In some instances, an hourly bill may work better. For example, if the job is unpredictable, the client and contractor may agree on a time and material job. This is where the contractor bills for their materials (typically with a markup) and an hourly rate.
Can a plumber or HVAC tech help you save money?
This is a little bit relative because "time is money." If a simple fix is needed in your home, sometimes the cheapest option is to watch a YouTube video and do the work yourself. However, the systems these professionals deal with are complicated in many cases. Then, you will likely spend more time and energy trying to do it yourself. Plus, you might have to call the professional anyway.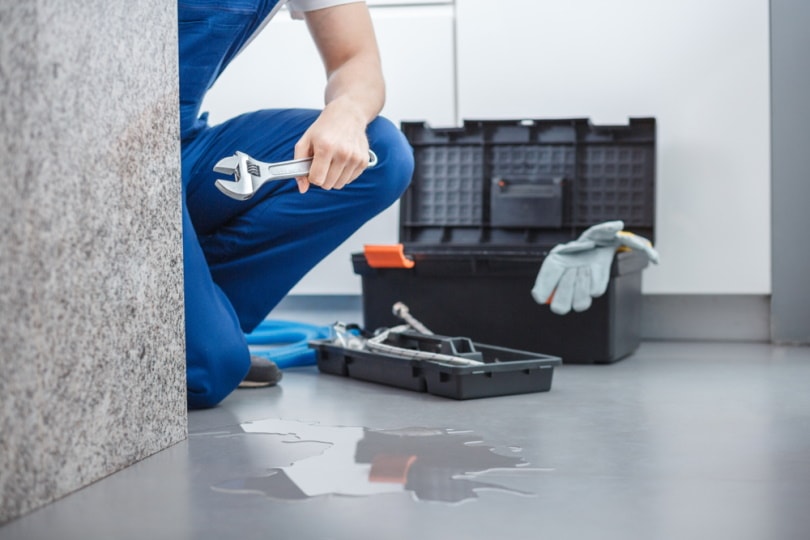 Do I need to hire an HVAC tech to repair my air conditioner?
There are many types of air conditioning systems you can get. In some cases, you can clean a filter or coil yourself with a DIY kit. However, it's a good idea to hire a professional for regular maintenance or significant repairs.
If you have an in-home system installed that cools your entire house, then the company that put it in may offer a slight discount for repairs. And in some cases, an HVAC contractor will offer special rates if you purchase an annual cleaning and maintenance plan. This is typically the best way to ensure your AC system's health.

Conclusion
Profession choice is important. But it's not so important that you should be waiting until the "perfect" job comes along. When it comes to trades such as plumbing or HVAC, many people will actually hold multiple tickets. For example, many plumbers will also be HVAC technicians or gasfitters.
Even if being a plumber isn't your dream job, the skills you learn are priceless. And if you're not happy, you can move on to the next one. Most trade programs are 3–4 years long. Realistically, you can have multiple tickets in under 10 years.
---
Featured Image Credit: Skylines, Shutterstock