12 Plumbing Statistics in Australia – 2023 Trends & Industry Statistics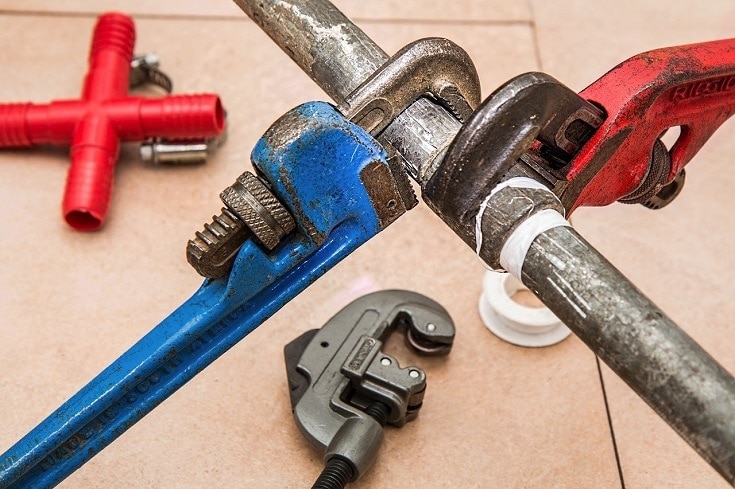 Note: This article's statistics come from third-party sources and do not represent the opinions of this website.
Plumbing is an essential trade. There will always be demand for the installation and maintenance of bathrooms and kitchens, heating and air conditioning, and other plumbing installations. And while Covid led to a 4% decline in the Australian plumbing industry, it is forecast to post gains once again by 2026.
The country is calling out for skilled plumbers, who can earn $77,000 as a qualified plumber, and as much as $90,000 as a master plumber. Many plumbers are self-employed, and the market is not dominated by any individual business, with the top four companies holding less than 10% of the total market share between them.
Below, you will find 12 plumbing statistics related to the market in Australia, including details on typical salaries and plumbing service costs.

The 12 Plumbing Statistics in Australia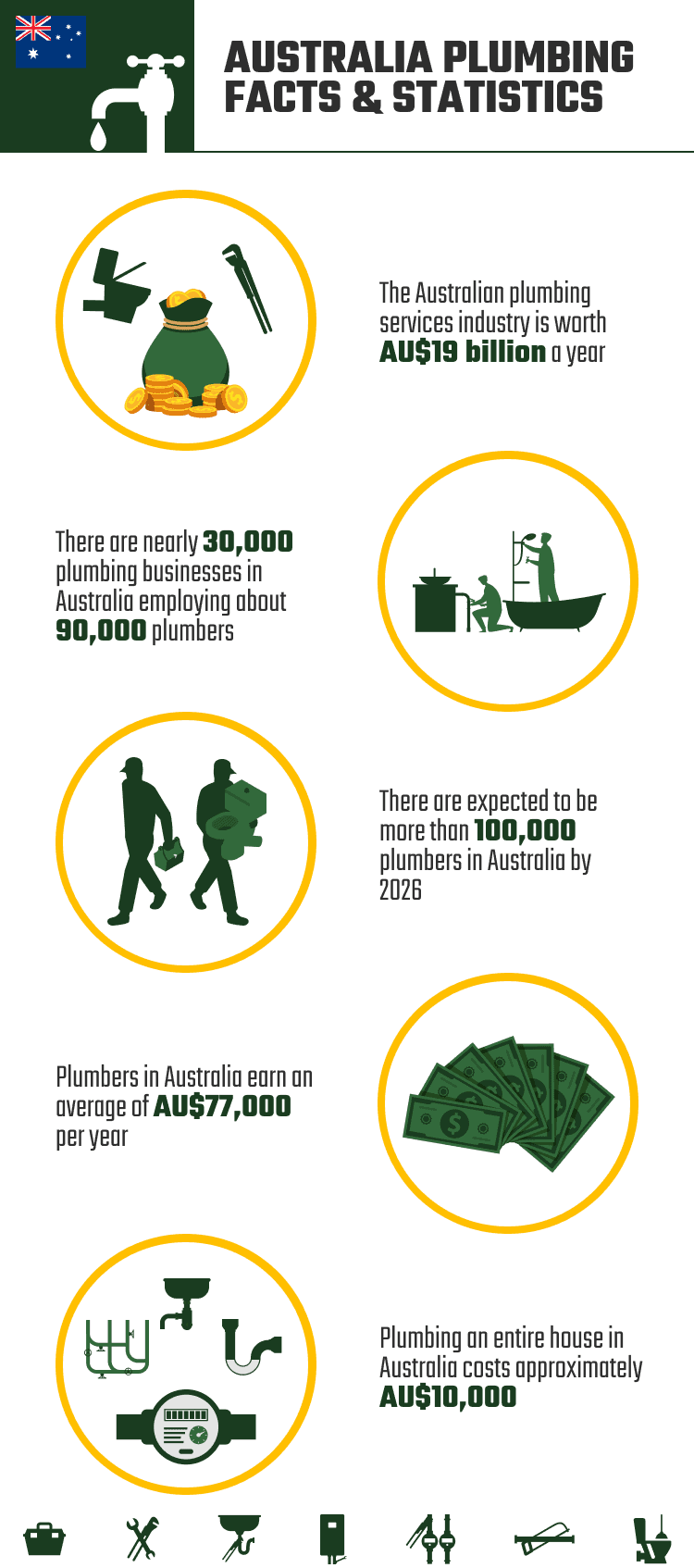 The Plumbing Industry
1.

The plumbing services industry is worth $19 billion a year.
(IBIS World)
The plumbing industry, which includes residential and non-residential plumbing work, as well as the installation and maintenance of plumbing installations, enjoyed significant growth in the years up to 2020. In particular, the installation of fixtures and fittings in the non-residential market peaked in 2020, and apartment and townhouse construction also saw its highest demand in 2018.
However, Covid affected the Australian construction industry as a whole, and plumbing specifically, in the years since then. Despite Covid, the industry is still worth an estimated $19 billion a year.
---
2.

There was a 4% decline in the plumbing industry during Covid.
(Plumber)
The first cases of Covid 19 were reported on the last day of 2019. By March 2020, countries around the world had gone into lockdown. Australia closed its borders to overseas travelers and those returning to the country had to self-isolate before returning home. The initial lockdown lasted approximately 4 months, and there were regular local lockdowns and restrictions in place through 2020 and 2021.
This period affected most industries, and plumbing was primarily affected because non-essential plumbing work was stopped and so was the construction of new homes and other constructions. As a result, the plumbing industry saw a 4% decline during the Covid period—a significant drop, but not as significant as seen by some other industries within the construction sector.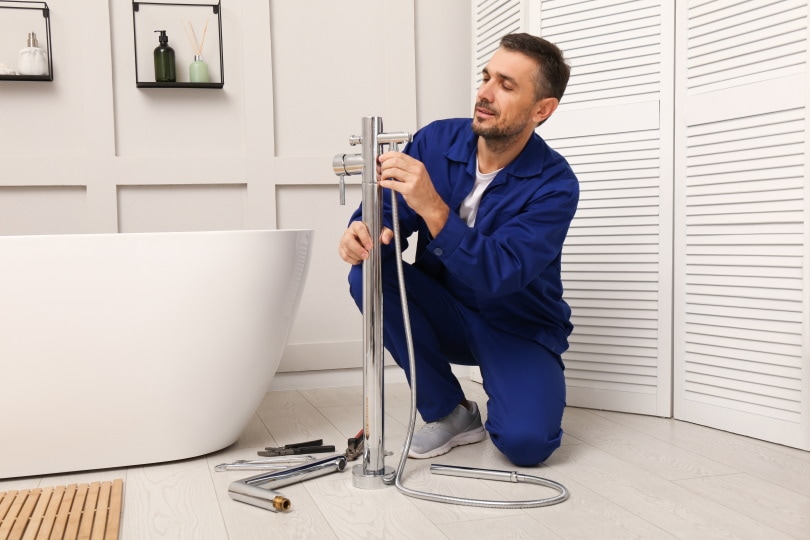 ---
(IBIS World)
Many plumbers are self-employed or own their own small businesses, and this is represented in the plumbing market share. No individual company holds 5% of the market and, combined, the four largest plumbing companies do not even hold a 10% market share.
---
4.

There are nearly 30,000 plumbing businesses in Australia.
(IBIS World)
Further proof of the fact that there are so many small businesses is the fact that the 90,000 plumbers in Australia today are employed by 30,000 businesses. This means that the average plumbing business has just three employees.
Plumbing Costs
5.

It costs up to $5,000 for a hot water service installation.
(Yellow Pages)
Plumbers offer a wide range of services in residential and non-residential properties. One of the main services offered is the installation of hot water systems. Typically powered by gas, a hot water system is used to heat water in a tank and then deliver it, as required, to taps and appliances throughout the house. The cost of having a new hot water system installed does depend on the size of the installation but costs up to $5,000.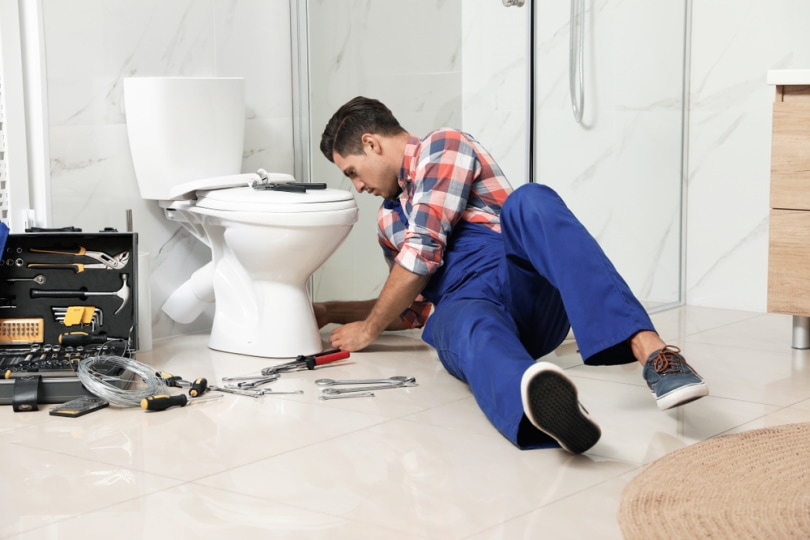 ---
6.

It costs around $10,000 for an air conditioning or heating unit.
(Yellow Pages)
Heating and air conditioning are both important elements in a lot of buildings. A gas-powered heating system usually warms the water and then pumps this into radiators or heaters around the house, although other heating techniques may be used. Air conditioning requires the installation of pipework, vents, and ventilation, and cools air temperature, especially during summer months.
The complexity of these systems means that they cost more than a hot water system, and the average installation runs $10,000 or more. Smaller homes or apartments may only have to pay around $7,000 for an installation.
---
7.

Plumbing a whole house costs approximately $10,000.
(Yellow Pages)
Plumbing a whole house means installing wastewater and mains water pipes, adding outlets and toilets, and potentially installing hot water and heating systems. To plumb a whole home, it will cost approximately $10,000 for a small house and up to nearly double this amount for a 2,000-square-foot property with two bathrooms.
Employment
8.

More than 90,000 people are employed as plumbers.
(Labour Market Insights)
As well as installing new systems for residential and non-residential buildings, plumbers also maintain those systems, effect repairs, and make upgrades. They may also design and fabricate the systems themselves. In total, there are currently 90,000 people working as plumbers in Australia. This number may be higher because it only takes into account those that consider plumbing to be their first job.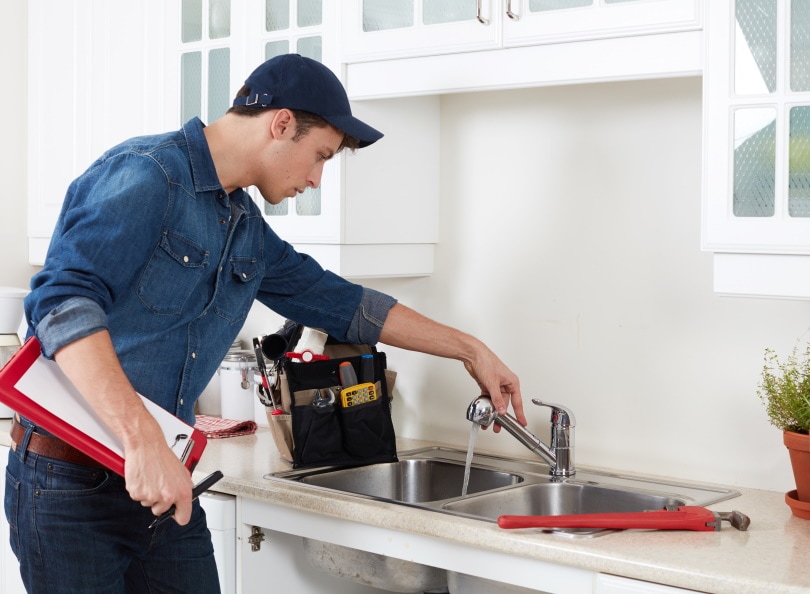 ---
9.

There are expected to be more than 100,000 plumbers by 2026.
(Labour Market Insights)
Although the industry has suffered over the past 2 years as a result of Covid, it is expected to bounce back and this will see more people becoming employed as plumbers, although there are ongoing reports of a lack of qualified plumbers. Such will be the rebound that there is expected to be more than 100,000 plumbers by the year 2026.
---
10.

Plumbers earn an average of $77,000 per annum.
(Talent)
The exact amount earned by plumbers depends on location, specialisation, and whether they are employed or self-employed. Experience also plays a big part in determining how much a person can earn as a plumber. An apprentice can expect to earn around $55,000 a year while a fully qualified professional will earn approximately $77,000 per annum.
---
11.

A master plumber can earn $89,000 per annum.
(PayScale)
A master plumber is a professional plumber that has extensive experience and has worked to obtain the highest possible plumbing qualification. The extra qualification and experience afford the master plumber a higher earning potential, and one can expect to earn up to 20% more than a qualified plumber with the average salary for a master plumber being $89,000.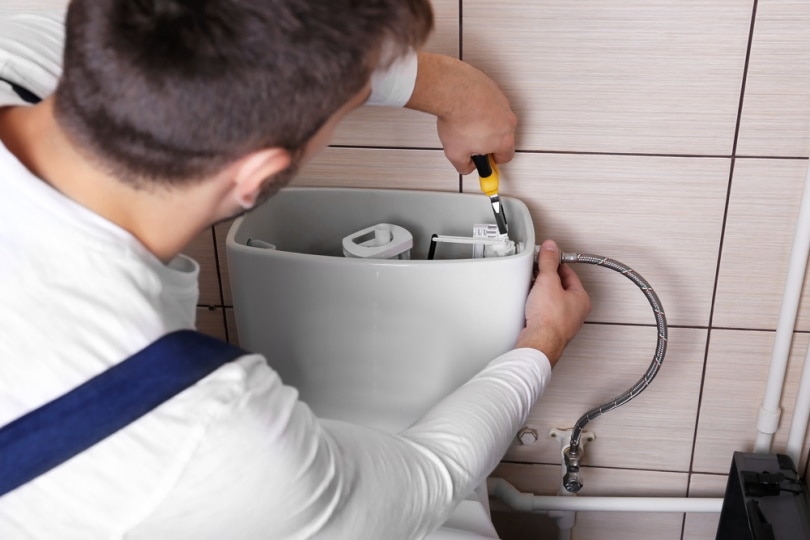 ---
12.

Only 1% of plumbers are female.
(Labour Market Insights)
Although there are no actual barriers to women becoming plumbers, it remains a male-dominated industry and sector. In fact, of the 90,000 plumbers currently working in the country, only 1% of them are female. The average plumber is aged 33 and 88% of plumbers work full-time hours.
FAQs About the Plumbing Industry in Australia
Are plumbers in demand in Australia?
Generally, plumbing is considered a good industry to get into because there will always be a need for plumbing, even when there is a dip in new constructions. A boom in non-residential and townhouse and apartment constructions before the pandemic meant that plumbers were in serious demand, and this demand looks likely to continue as the country opens back up again.
It is possible for appropriately qualified plumbers from around the world to apply to move to Australia and be granted a visa on the back of their plumbing qualifications.
How do I become a plumber in Australia?
Plumbers have to deal with water pipes as well as heating and wastewater systems. As such, they must be well qualified to deal with the work. To become a plumber in Australia, you will need to complete a 4-year apprenticeship and work to get a Certificate Certificate III in plumbing.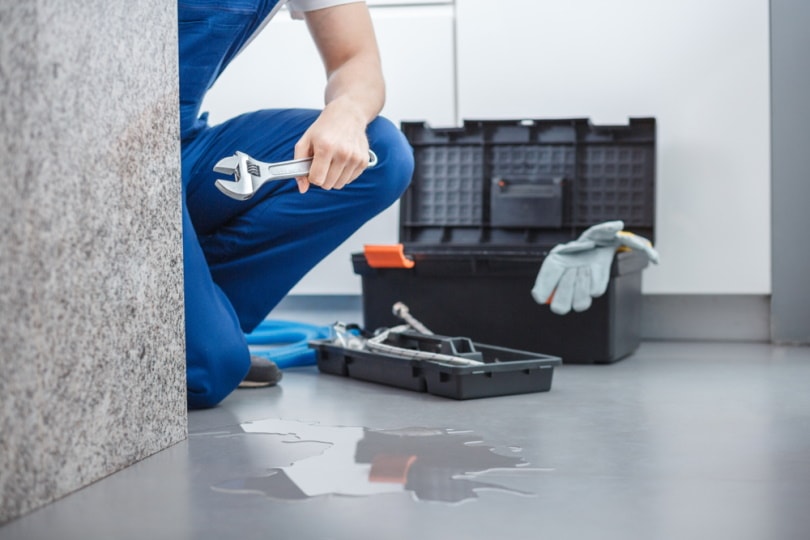 Can you negotiate with plumbers?
Most plumbers are either self-employed, own their own businesses, or work for very small businesses. They have advertised rates, but it may be possible to negotiate and barter the prices down in some cases.
Before negotiating, ensure that you get a good range of quotes from service providers. This will give you a good idea of roughly how much you should be paying for a particular job, so you won't overpay.
Ask for a breakdown of the costs. This will include the cost of parts, other services and professionals, and the amount you are paying, per hour, to the plumber.
You may even be able to save some money by offering your labour while the job is completed. You will essentially be fetching and moving things, lifting, and holding while the plumber does their work, but it could save you a bit of money.
Conclusion
The plumbing industry is a part of the construction sector and is worth an estimated $19bn a year. It includes the fabrication of systems, installation and servicing of appliances, and more. It requires a four-year apprenticeship and qualifications before you can become a plumber, but having done so, you can expect to earn up to $90,000 a year and have a profession that is in high demand.
---
Featured Image Credit: stevepb, Pixabay