15 Facts About Plumbing: Trends and Industry Statistics in 2023
Note: This article's statistics come from third-party sources and do not represent the opinions of this website.
The plumbing industry encompasses several sectors, including residential, institutional, and commercial. The majority are contractors and work closely with the construction field. Others are in service. It includes plumbers, steamfitters, and pipefitters. HVAC employees must also tap into these skills. Those involved with construction must know building codes and regulations.
While you can get a job with only a high school diploma, most individuals undergo a lengthy apprenticeship with on-the-job training. However, these requirements are likely to change as the industry continues to evolve with the Internet of Things (IoT) and our connected world. The work is demanding. However, it is also rewarding, as you'll see.
Click below to jump ahead:

Top 15 Plumbing Statistics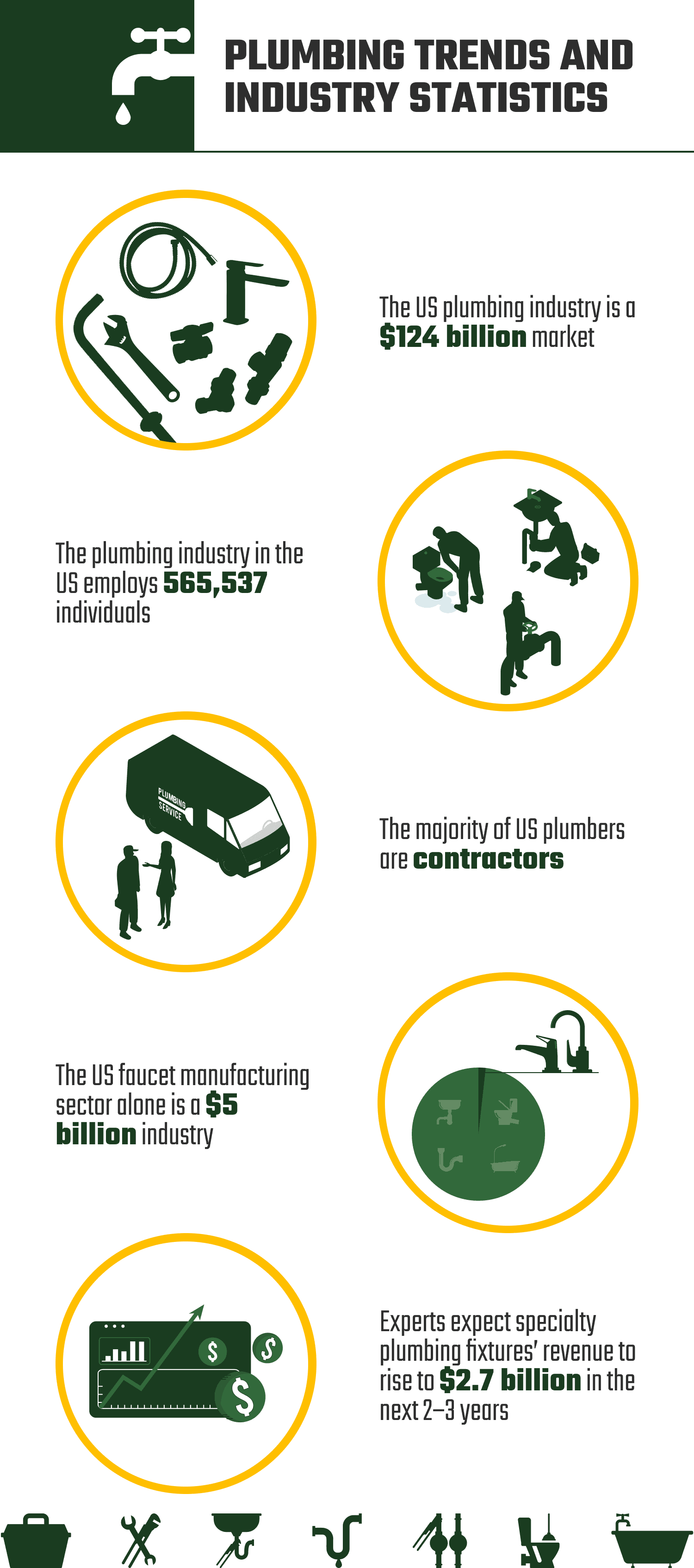 Revenue and Growth
1.

The plumbing industry is a $124 billion market.
(IBISWorld)
The plumbing industry has a secure place in the market because of its necessity. Nevertheless, it's subject to its fashions and trends. Overall, it is worth $124 billion, with a 3.7-percent estimated increase in 2021 despite the far-reaching impacts of the pandemic. While new construction has declined, Americans aren't spending their discretionary income as much, which may fund remodeling projects.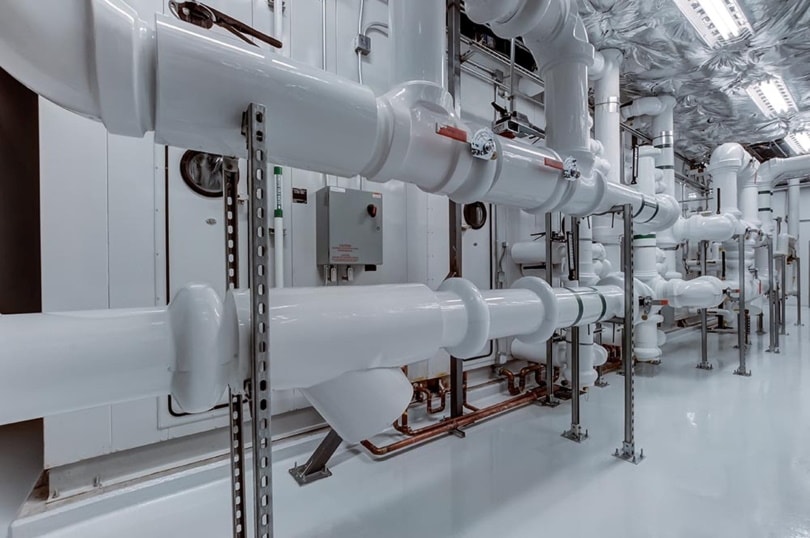 ---
2.

The plumbing industry employs 565,537 individuals.
(IBISWorld, US Bureau of Labor Statistics)
The industry employs 565,537 individuals in 127,343 businesses. While 64% are contractors, another 10% are self-employed. Undoubtedly, plumbing is a specialized field requiring considerable training. That may explain why the average salary of $56,330 is what it is. You'll likely have to get a license or certification to practice your trade, which takes time and money.
---
3.

The diversification of the industry will continue.
(IBISWorld)
Many industries have leaders that stand out in the market. That's not the case with plumbing. No single company has more than a 5-percent share of the pie. The ones with the greatest percentage include EMCOR Group Inc., Roto-Rooter Plumbing and Water Cleanup Service, and Comfort Systems USA Inc. However, different components of the industry have leaders in their rights.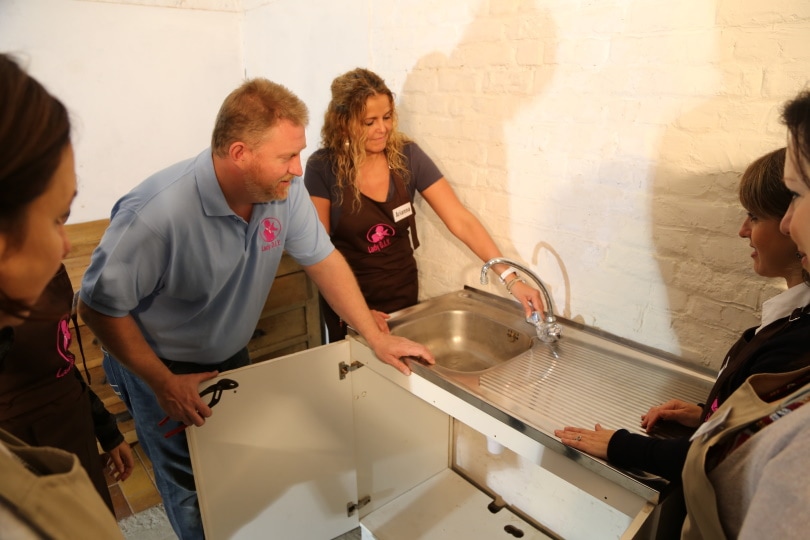 ---
4.

Most plumbers are contractors.
(US Bureau of Labor Statistics)
Most plumbers find work as contractors. They will take on individual projects for individuals or work as subcontractors on construction sites. A construction manager will oversee each job. The site may be a person's home, factory, or business. It is the primary employment sector by far.
Consult a PLUMBING expert
Find a plumbing specialist in your area, and get free, no-commitment estimates for your project. 


---
5.

The faucet manufacturing sector alone is a $5 billion industry.
(MCCA Connect, IBISWorld)
The plumbing industry is also influenced by the cost of materials, which make up 20% of their billable invoices. One item that often appears is faucets. Suffice to say that these fixtures go the gamut from the plain to the extraordinary. That can help explain why this aspect alone is a $5 billion market. Fashion and trends play a pivotal role in this figure.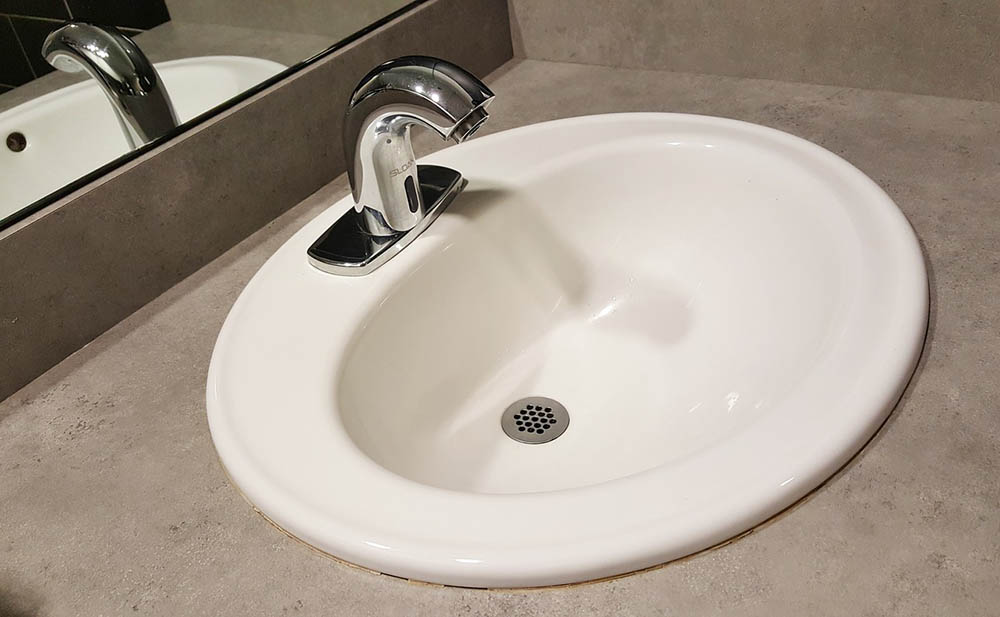 Consumer Trends
6.

Environmentally friendly options increase.
(EPA)
Agencies such as the US Environmental Protection Agency (EPA) and US Geological Survey (USGS) have preached the importance of water conservation. The EPA estimates that the average American household uses 300 gallons per day. Fortunately, individuals are finally waking up to the fact that water is a precious resource, fueling a trend for more efficient plumbing products.
---
7.

Smart devices rule.
(Cisco)
Smart devices have exploded in recent years. Cisco estimates that the number will catapult to 75 billion IoT devices by 2025. That trend has spilled over into plumbing, too. You'll find smart sprinkler systems, leak detectors, and showerheads with Bluetooth-connected speakers. It's hard to deny the convenience, which is the driving force behind this trend.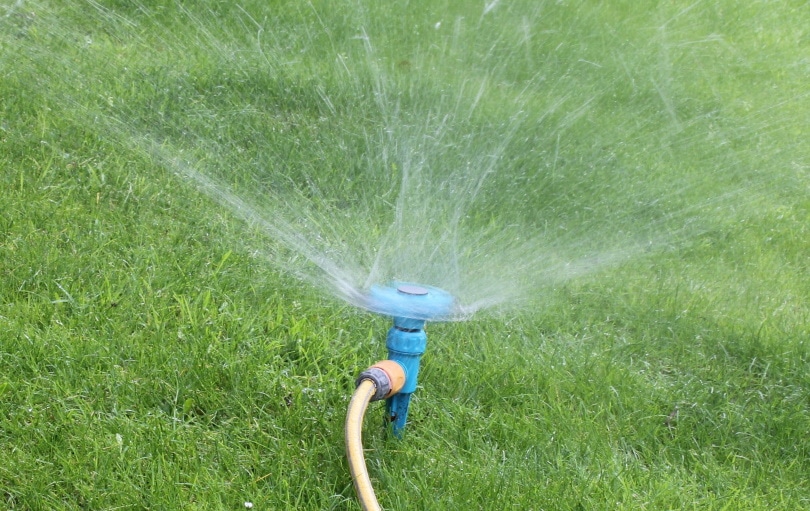 ---
8.

The demand for greywater recycling systems will rise.
(BioBrief)
The move toward more eco-friendly options continues with a rising demand for greywater recycling systems. There's no reason why you can't use this source to water your lawn or garden. It can make a significant dent in your utility bill. Americans love their manicured, healthy lawns. It's no wonder that grass is the top irrigated crop in the country.
---
9.

Landscaping and outdoor design elements will continue to impact the industry.
(EPA, Landscape Management)
While only 30% of our water use is outdoors, that figure is likely to change in the wake of the pandemic and the trend toward making more use of our outside space. It's worth noting that conservation is a part of this movement, with native plants and low-maintenance species among the top choices for outdoor design elements.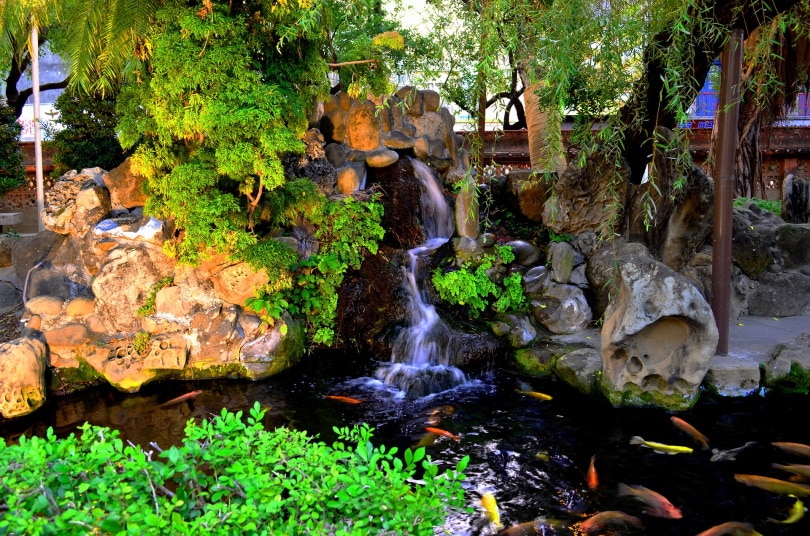 ---
10.

Consumers will want more personalized service.
(McKinsey & Company)
Several factors are influencing this direction in the consumer plumbing market. People want better value for their money. They are concerned about supply chain issues, quality, and the home spa experience. All these things translate into a more personalized experience that piggybacks the push to use water more wisely.

Future Outlook
11.

Experts expect specialty plumbing fixtures' revenue to rise to $2.7 billion by 2024.
(Stastista.com)
Part of the personalized experience is a push for higher quality products. Again, the pandemic is a factor that is affecting how comfortable people are with traveling. Instead, they may look for that spa time at home. That explains the upward trend in specialty plumbing revenue that continues this trajectory.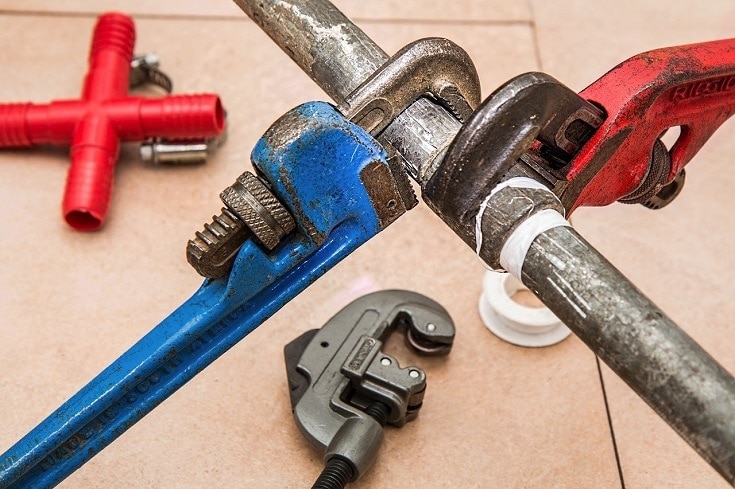 ---
12.

The job outlook for plumbers is favorable.
(US Bureau of Labor Statistics)
Individuals in the plumbing industry make a decent wage. Experts expect that trend to continue with a 5-percent increase into 2030. A rebound after the pandemic will undoubtedly fuel this growth, as will trends toward the personalized experience. That will likely affect how employees and contractors approach new jobs, too.
---
13.

Advancing technology will change training and certification options.
(US Bureau of Labor Statistics)
It's not a stretch to think that new technology will force the industry to respond with different requirements for licensing and certification. Optional certifications will likely increase, too, to accommodate the changing market. Computer and mobile skills will also become part of the mix. After all, the pandemic has upped everyone's digital game.
---
14.

Expect changes in water heater choices.
(US Department of Energy)
Another twist on the environmental front is the increase of tankless water heaters. Their value is in their energy efficiency by providing hot water only when it's needed. They heat water on-demand, as opposed to a readily available supply that is kept at a set temperature. It's not unexpected, given the higher energy costs across the board.
---
15.

Solar water heater installation will continue its upward trend.
(US Department of Energy)
Many incentives exist to propel the move to solar power. The same thing applies to solar water heaters. Its value lies with its solar fraction that estimates its contribution to water heating. It's comparable to fossil fuel sources. While it's still in its infancy, solar power shows promise for making a positive impact on plumbing and other industries.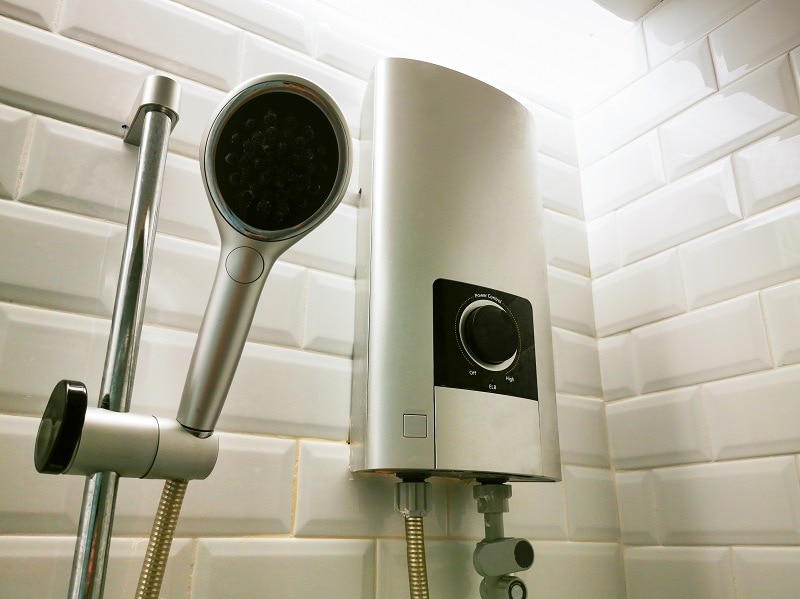 Frequently Asked Questions About Plumbing
What other factors are motivating the trends in outdoor design?
People want low-maintenance options. It's also a response to the smaller lot size that we've seen in recent years. The average size is 0.2 acres, which shows the decline that has occurred in the last 25 years.
(Landscape Management, Eyes on Housing)
How will the trends affect the plumbing industry as a whole?
The pandemic caused people to reassess their lives. Many are rethinking how they use their time and want to make more of it. That has been a factor in the move toward personalized experiences and the move toward better fixtures and smart devices.
(Science Advances)
How does the aging water infrastructure affect the industry?
It's no secret that the water infrastructure is aging and fast approaching its end of life in some areas. That will increase the demand for jobs and perhaps shift the employment sector more toward a government role from the current 3%. The urgency is evident, with a water main break occurring every 2 minutes.
(US Bureau of Labor Statistics, Infrastructure Report Card)

Conclusion
The underlying theme with many trends in the plumbing industry is a more environmentally friendly approach. It taps into several themes that have emerged independently. They also benefit consumers who want to save money. The essential thing is that individuals are making more thoughtful choices, which has resulted in many win-win situations.
See Also:
---
Featured Image Credit: kurhan, Shutterstock