Rotorazer Alternatives: Reviews & Comparisons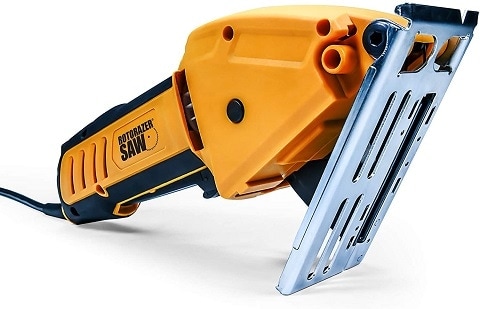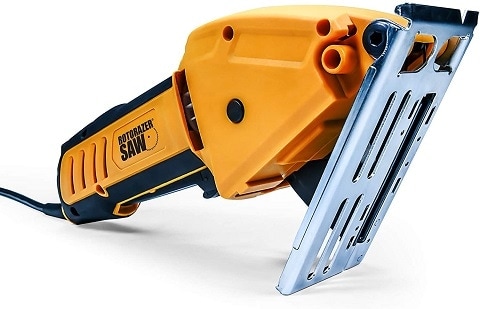 The Rotorazer has become one of the most popular compact circular saws. It's prized for its compact size, its lightweight build, and its versatility. Although much of its popularity has been driven by the success of infomercials and adverts. It is a convenient power tool that can be used for a great range of products, but it isn't infallible.
There are similar alternatives to the Rotorazer: other compact circular saws that might offer improved features or be available at a lower price. There are also alternatives for those that need something larger and more powerful, in the shape of full circular saws, and there are even devices like oscillating multitools that are more compact and can be used for even smaller cutting jobs.

What Is the Rotorazer?
The Rotorazer is a mini circular saw. It is lighter and more compact than a standard circular saw. It can also be used to cut corners and curves and offers some of the features of a jigsaw, circular saw, hacksaw, and more. The authentic Rotorazer weighs less than 3 pounds, comes with a storage case, and features a dust extraction story.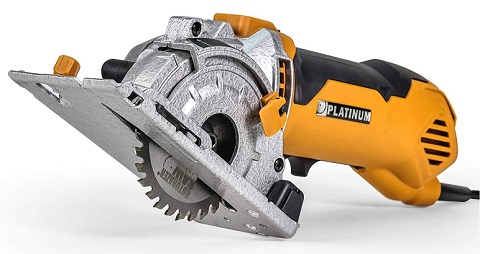 Uses for The Rotorazer
The Rotorazer is designed as a lightweight tool. It is not ideal for heavy-duty use, but it can be used for:
Cutting Decking and Flooring
Building Fences
Repairing Drywall
Cabinetry and Furniture Making
DIY Projects
Benefits
The Rotorazer has become a popular tool for DIY and home renovation, and also with some professional contractors, for its range of benefits:
Lightweight – The Rotorazer weighs less than 3 pounds. This, combined with its ergonomic grip, means that it is easy to pick up and use. You should be able to finish most jobs without suffering user fatigue.
One-Handed Operation – The lightweight nature and small size of the device means that it is highly compact. You can use it with one hand, which also makes it suitable for cutting into tight spaces, dark corners, and other areas that would be impossible to reach with a circular saw or even a jigsaw.
Easy Storage – Circular saws are large and powerful machines that can make short work of even the deepest cuts in the thickest worksheets. However, they are large and cumbersome. Not only does this make them unwieldy to use, but difficult to store. The Rotorazer is not only smaller and lighter, making it more convenient to fit under the stairs or in the tool shed, but it comes with its own hard storage case.
Combination of Features – The flexibility of the Rotorazer is a big reason for its popularity. You can cut in any direction, like a jigsaw, and you can make long and deep cuts like a circular saw. You can even use it for DIY jobs like cleaning between tiles.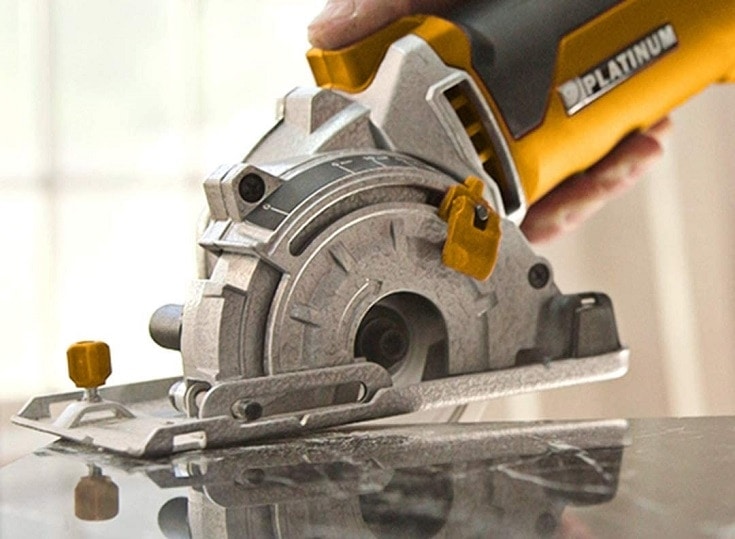 Reasons to Look Elsewhere
For all its benefits, the Rotorazer isn't the ideal tool for every job, and it does have a number of potential pitfalls that could cause you to look elsewhere.
Not Battery Operated – One of the benefits of the device is its portability. It is lighter and a lot easier to lug around than a circular saw. But it isn't battery operated. This means that you are still restricted by power cords.
Blades Dull Quickly – The blades of the Rotorazer tend to dull quite quickly, especially when used for heavy-duty work. You do get replacement blades, some of which are job-specific, but if you use the Rotorazer tool regularly, you will need a fairly constant supply of replacement blades.

Rotorazer Alternatives
Whether you want a similar alternative to the Rotorazer, or another type of electric saw, there are many options on the market. Below are five of the most common and popular alternatives.
Dremel SM20 – More Uses and Functionality
Dremel has become synonymous with the oscillating multitool. They are the name that most people turn to. While the Rotorazer comes with three blades and is clearly meant as a portable saw, the Dremel is far more multi-purpose. Depending on the kit you buy, you can get as many as 100 tools or more that do everything from grinding to sanding and engraving to sawing.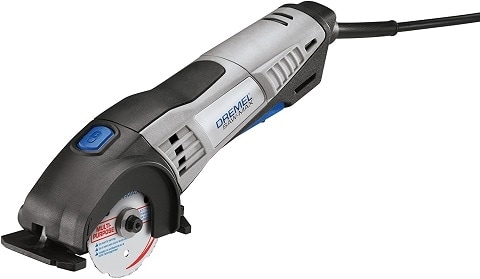 If you are specifically looking for a portable circular saw, the Rotorazer is your best option, but if you want a single compact tool that is lightweight, can get into tight spaces, and that can perform a wide range of different tasks, the Dremel SM20 could be the better option.
Rockwell RK3440K – Less Expensive
The Versacut Circular Saw from Rockwell is powerful and it is a portable circular saw, so is closer to the Rotorazer than the Dremel, in terms of functionality. It costs less than the Rotorazer, too, although it does have a little less power – the Rockwell has 3,500 RPM no-load speed, compared to the Rotorazer's 4,200 RPM. The laser guides are useful, however, and the Rockwell is a sturdy unit for the price.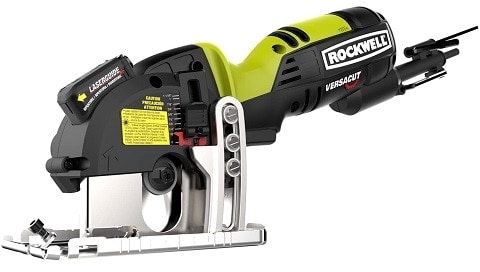 It is a pound heavier than the Rotorazer and, all in all, it feels like a slight step down but so too is its price. If you're an infrequent user or are working on a tight budget, the Rockwell is a solid alternative to the more expensive Rotorazer.
DeWalt DWS535 – The Circular Saw
While the Rotorazer is a compact circular saw with a 7 ¼ inch blade. It has a 4,800 RPM no-load speed and it will work with material up to 2 ½ inches wide. As a dedicated circular saw, it is a lot more powerful than the Rotorazer. It is also heavier, weighing 14 pounds, and is not suitable for one-handed use.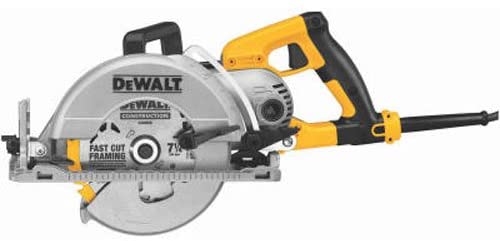 It's larger, taking up more room during storage, and it costs more than the Rotorazer, although because this model is a few years old, it is one of the cheaper circular saws available. The DeWalt circular saw will make very quick work of most capacity cutting work, but it is unwieldy, less convenient, and serves fewer purposes than the Rotorazer.

Conclusion
The Rotorazer has gained a strong following, thanks to its diversity and functionality. It is compact and lightweight, but still offers plenty of power for the average DIY and home renovation job.
Alternatives do exist. The Dremel can be considered its main like-for-like contender, although it has a wider variety of functions and access to a much larger selection of accessories and heads. The Rockwell is a less expensive alternative to the Rotorazer, while the DeWalt DWS535 is more powerful and more expensive.