10 Safest Cities in Indiana (Updated in 2023)
Note: This article's statistics come from third-party sources and do not represent the opinions of this website.
Indiana isn't known as a major tourist destination, but a closer look at its culture will reveal a surprising array of features to captivate visitors of all ages. From urban catacombs to the world's largest children's museum and the Indianapolis 500, there are thousands of unique experiences to be had here. And if you're looking to settle down with the family, you can add safety to the lengthy list of reasons to call the Hoosier State home.
Indiana has one of the lowest crime rates in the nation. Consumer Affairs ranked Indiana at number 20 on their 2021 list of safest states, while World Population Review puts it even higher at number 12 overall. In certain sections of the state, many neighborhoods have built a tradition of going virtually crime-free.
If security is a crucial concern for your family, we'll help you find peace of mind with this look at the 10 safest cities in Indiana in 2022. We only included cities with at least 10,000 residents.

The 10 Safest Cities in Indiana: A Quick Look
The list of 10 safest cities in Indiana uses 2020 FBI crime statistics and U.S. Census data. Crime data primarily focuses on incidents that impact individuals, such as violent crime and property theft. We did not give as much weight to crimes against society, such as gambling, drug possession, and prostitution.
References to violent crimes and property crimes deal with specific offenses. Violent crimes include homicide, rape, robbery, and aggravated assault, while property crime includes arson, burglary, larceny, and motor vehicle theft.
1.

Lowell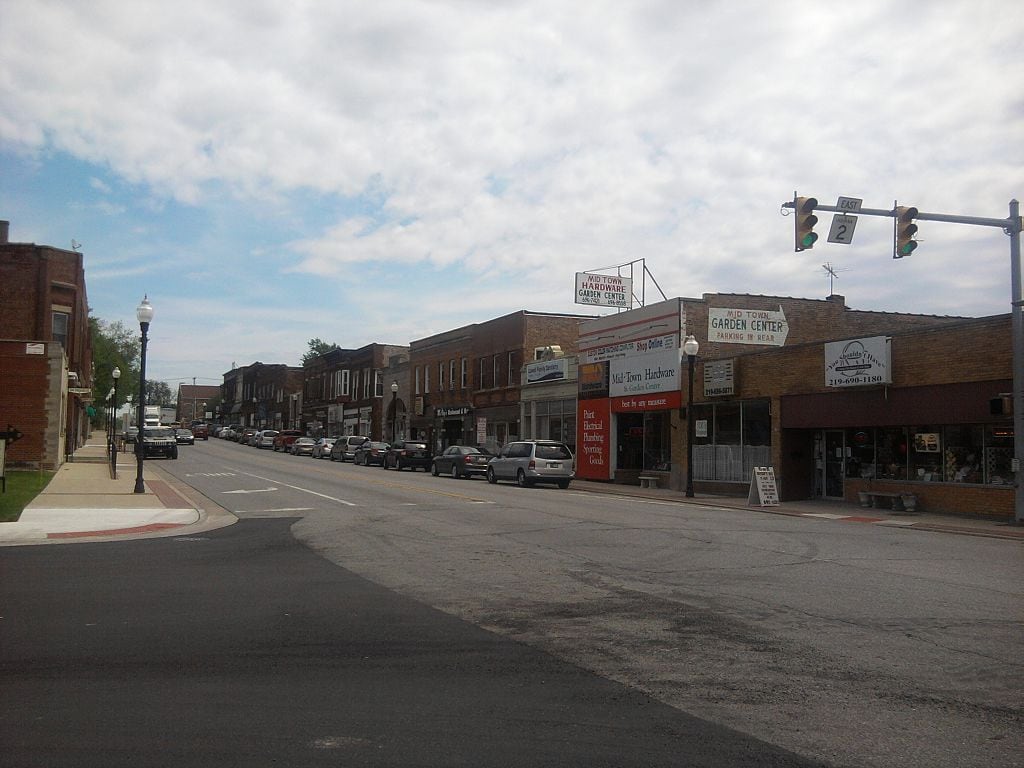 | | |
| --- | --- |
| Population | 10,004 |
| Murder rate | 0.0 |
| Median household income | $67,148 |
| Poverty rate | 4.94% |
| Violent crimes in 2020 | 6 |
The smallest community on our list, Lowell, wouldn't have made the cut for population size if we built this list a few years ago. The town of 10,004 residents sits on the northwest corner of Indiana, about 30 minutes south of Gary. Its rural appeal and local gatherings make Lowell desirable for families, but what truly sets the Lake County community apart is its quiet position as the safest city in the state.
There were only 126 total offenses in Lowell in 2020, including crimes against society. When considering only violent crimes and property crimes, the city had a crime rate of just 2.80 crimes per 1,000 residents.
Crime in Lowell plummeted since 2011 when combined violent and property-related offenses gave Lowell a crime rate of 20.69 crimes per 1,000 residents. The incidence of violent crime has fluctuated over the years, but property crime went down considerably between 2011-2020, reaching an all-time low of six cases in 2017. The 22 incidents in 2020 were the city's third-lowest reported amount of property offenses.
---
2.

Dyer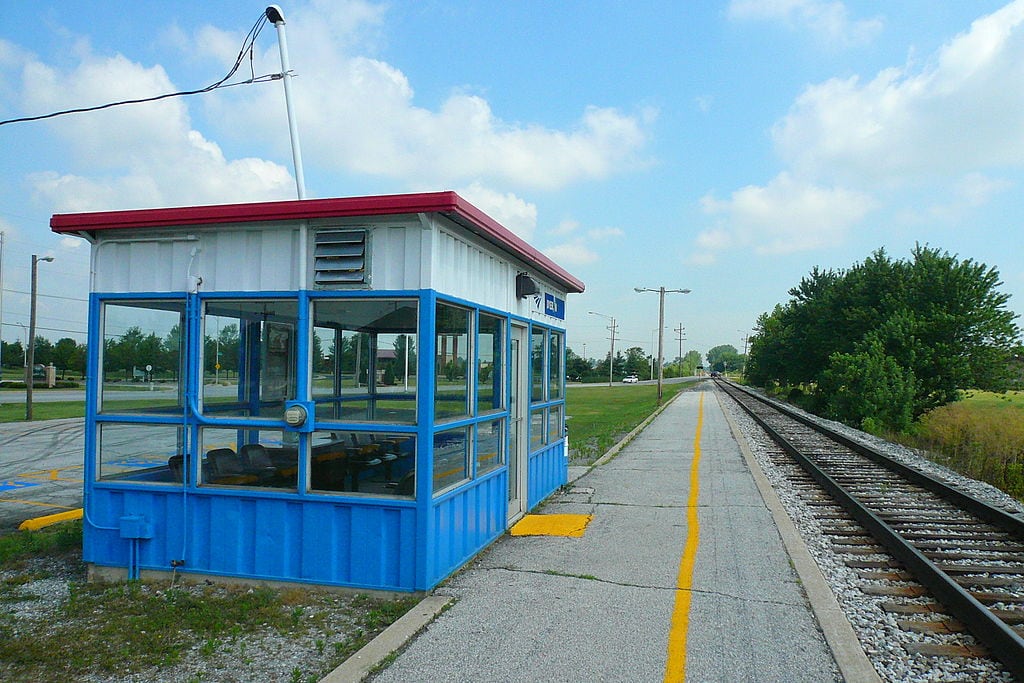 | | |
| --- | --- |
| Population | 15,932 |
| Murder rate | 0.0 |
| Median household income | $84,202 |
| Poverty rate | 3.1% |
| Violent crimes in 2020 | 1 |
Dyer is a small city in Lake County. This Chicago suburb is an excellent area for families, offering a highly rated school system, lively nightlife, and low crime.
When counting all crimes, including crimes against society, there were a mere 127 offenses in Dyer in 2020. When counting only the 52 violent and property crimes, the crime rate was the second-best in the state at just 3.26 cases per 1,000 residents.
Dyer's most incredible crime statistic is its low number of violent offenses. With one reported incident in all of 2020, a sole aggravated assault case, Dyer had the second-fewest number of violent crimes in all of Indiana.
Dyer is only 30 minutes west of Lowell, butting up against the state line between Indiana and Illinois. Like its neighbor, Dyer has traditionally had low violent crime, but property crime rates have gone down significantly since 2011.
---
3.

Zionsville

| | |
| --- | --- |
| Population | 28,824 |
| Murder rate | 0.0 |
| Median household income | $137,377 |
| Poverty rate | 3.71% |
| Violent crimes in 2020 | 14 |
Zionsville is a thriving community on the northwest edge of Indianapolis. With a high median income, low poverty, and the third-best crime rate in the state, Zionsville gets top marks for livability and family friendliness.
Between its violence and property crimes, Zionsville's crime rate was only 3.47 offenses per 1,000 people in 2020. The city has few thefts, property damage offenses, and assault cases. Interestingly, the one type of crime that is relatively higher in Zionsville compared to other cities of its size is false pretense/confidence game crimes. There were 73 cases of these crimes in 2020, twice as many as Hobart, a city of roughly the same size that had a crime rate over five times higher than Zionsville.
---
4.

St. John
| | |
| --- | --- |
| Population | 19,289 |
| Murder rate | 0.0 |
| Median household income | $105,852 |
| Poverty rate | 3.18% |
| Violent crimes in 2020 | 4 |
A short, 11-minute drive southeast from Dyer will land you in St. John, the fourth safest city in Indiana. The rural community gives visitors easy access to Indiana Dunes National Park and various activities like hiking, biking, and water sports.
There were 188 total crimes in St. John in 2020, giving it a rate of 9.75 crimes per 1,000 residents. If you only look at property and violent crimes, the incidence of crime falls to 4.30 offenses per 1,000 people.
There has been a theme of low violent crime in St. John since it hit 14 cases in 2011. In 2020, the only four offenses included one rape case and three incidents of aggravated assault. Meanwhile, property crime was at an all-time low of only 79 total cases, making 2020 an all-around fantastic year for safety in this Chicago suburb.
---
5.

Auburn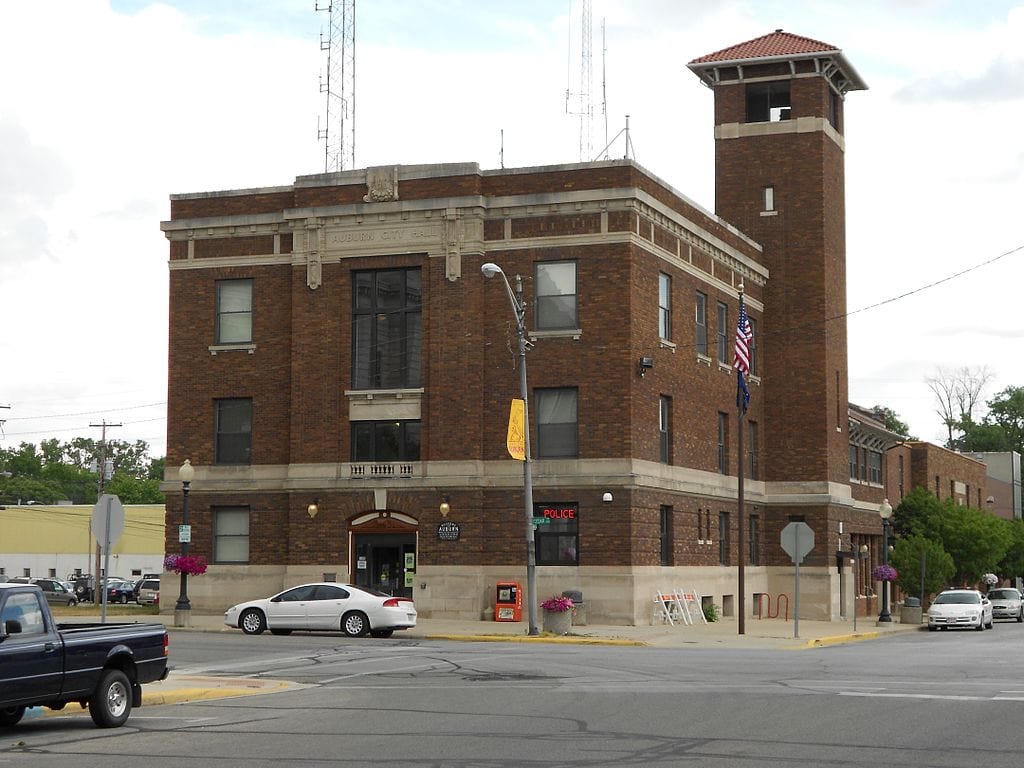 | | |
| --- | --- |
| Population | 13,412 |
| Murder rate | 0.0 |
| Median household income | $50,180 |
| Poverty rate | 12.3% |
| Violent crimes in 2020 | 4 |
Auburn is a small locale resting 30 minutes north of Fort Wayne. An active government and excellent infrastructure help make the city known as the "Home of the Classics" one of the safest places in Indiana.
Because of its low median income and high poverty rate, Auburn may seem like it doesn't belong on this list. But thanks to an ongoing trend of decreasing violence and property crime, Auburn has become one of the safest communities in the state.
Auburn had 70 property crime offenses and four violent crime cases in 2020. These were the second-lowest numbers in their respective categories in the city's history. The lowest rate was in 2019, when there were only 51 cases total.
---
6.

Carmel
| | |
| --- | --- |
| Population | 99,757 |
| Murder rate | 1 per 100,000 people |
| Median household income | $112,765 |
| Poverty rate | 3.54% |
| Violent crimes in 2020 | 51 |
Carmel is the largest city on this list, barely edging out Fishers and just missing the 100,000 population mark. "The Roundabout Capital of the U.S." is one of the more sizable Indianapolis suburbs, and it is generally considered one of the finest places to live in the United States. For instance, Niche.com ranked Carmel as the seventh-best place to live in the country, while Money Magazine placed it at number two.
Carmel is the only city on this list with at least one murder in 2020. But thanks to its large size, the sole homicide does little to take away from its status as a safe Indiana city. Property and violent crimes in the city combined for a total of 656 crimes and a rate of only 6.57 offenses per 1,000 residents.
Carmel has a history of safety, and for the most part, the 2020 numbers weren't exemplary. At 51 cases, violent crime was the worst it had been since 1997, with robbery numbers reaching their highest point ever. Low property crime tempered the overall crime rate, however, with the city registering only 605 offenses, the second-lowest number of property crimes in its history.
---
7.

Fishers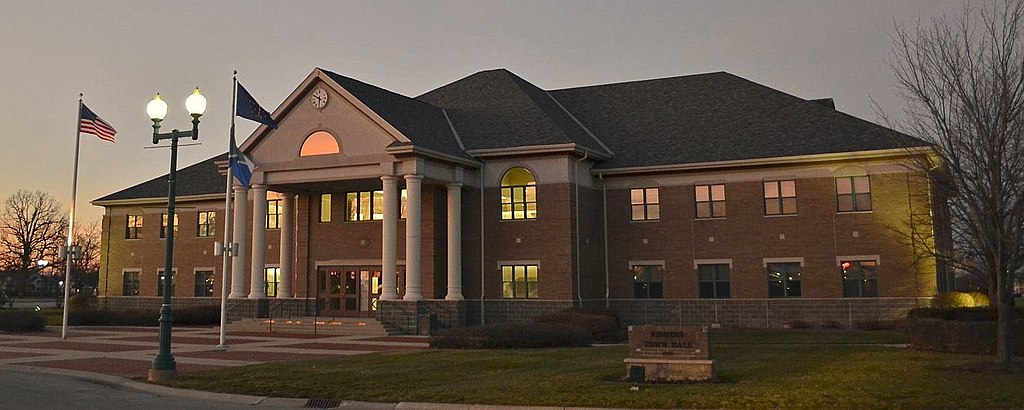 | | |
| --- | --- |
| Population | 98,977 |
| Murder rate | 0.0 |
| Median household income | $109,454 |
| Poverty rate | 2.94% |
| Violent crimes in 2020 | 64 |
Another Indianapolis suburb, Fishers, sits seven miles east of Carmel in Hamilton County. Despite its size, Fishers still presents a small-town vibe, with top attractions including various farmers markets, arts districts, and nature excursions. With incredible schools, beautiful neighborhoods, and the lowest poverty rate on this list, Fishers is one of the best places to raise a family.
Similar to Carmel, Fishers has always been a safe community. In 2020, property crime was at a 15-year low with 630 offenses. But although property crime has gone down in the past few years, violent crime has seen an uptick. Spurred by a rise in aggravated assaults, the city reached its second-highest number of violent offenses in 2020, barely falling shy of the 65 violent crime cases that happened in 2002.
---
8.

Westfield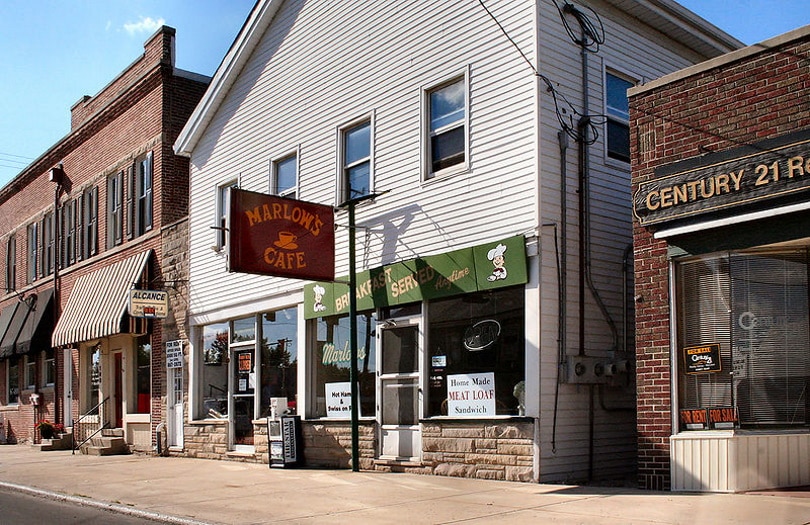 | | |
| --- | --- |
| Population | 46,410 |
| Murder rate | 0.0 |
| Median household income | $98,376 |
| Poverty rate | 5.97% |
| Violent crimes in 2020 | 23 |
Just north of Carmel is another Hamilton County city finding its way onto our list of safest Indiana cities. The city is notable for its 400-acre Grand Park, the country's largest youth sports campus, which was built in 2014.
Although it has a slightly lower median income and higher poverty rate than its neighbors, Westfield still keeps up with the tradition of low crime in the region. In 2020, Westfield only had 23 violent crimes and 340 property crimes, its second-lowest number since 2003.
---
9.

West Lafayette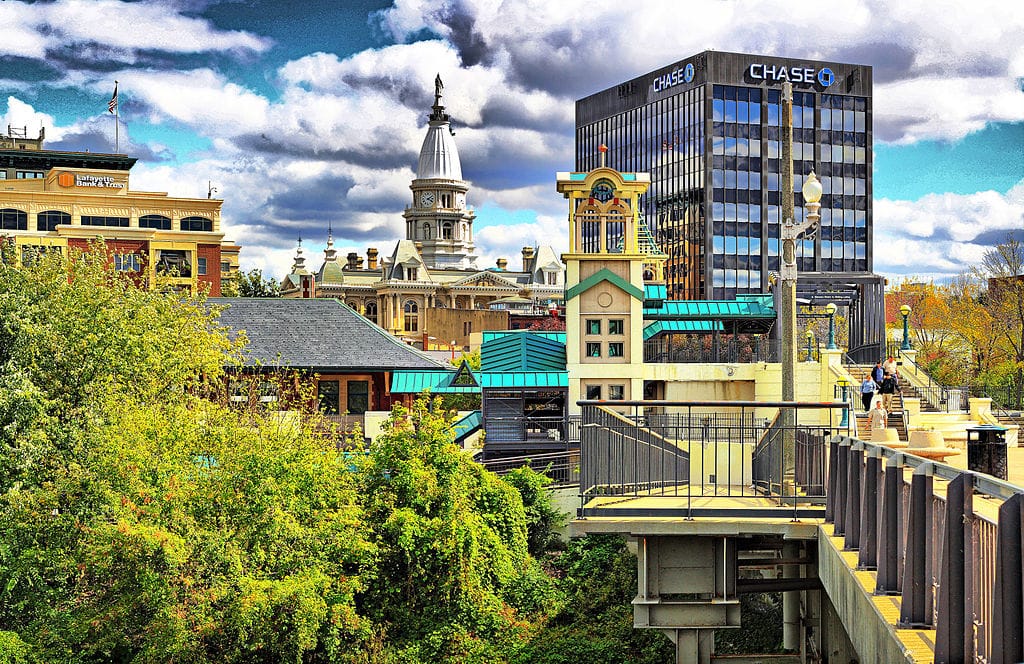 | | |
| --- | --- |
| Population | 44,595 |
| Murder rate | 0.0 |
| Median household income | $34,650 |
| Poverty rate |  38.5% |
| Violent crimes in 2020 | 28 |
At first glance, West Lafayette's income and poverty numbers can be confusing, especially in the context of this list. But once you factor in the student population in Lafayette's sister city, the rates aren't extraordinary by any measure.
West Lafayette is home to Purdue University, and with much of its population attending school, the poverty rate is amplified in an otherwise ordinary area. Of the population not enrolled in school, only 14.9% of residents live below the poverty level, which is closer to the state average.
Crime numbers in West Lafayette were exceptional in 2020. With 28 offenses, violent crime was at its lowest since 2004, and property crime fell to a record low of just 329 cases. The crime rate was an even eight offenses for every 1,000 residents, placing you at a one in 125 chance of becoming the victim of a crime.
---
10.

Crown Point
| | |
| --- | --- |
| Population | 33,899 |
| Murder rate | 0.0 |
| Median household income | $76,927 |
| Poverty rate | 5.84% |
| Violent crimes in 2020 | 7 |
The seat of Lake Country rounds out the list of safest cities in Indiana for 2022. Crown Point is perhaps most well-known as the center of much of John Dillinger's criminal activity in the 1930s. The city effectively recovered from its gangster-era notoriety, however, and is now one of the least dangerous places in Indiana.
Crown Point has enjoyed several years of decreasing crime. Violent offenses have remained consistently low since peaking at an astronomical 100 cases in 1995. There were only seven reported cases of violent crime in 2020.
Property crime has also seen a downward trend in recent years. The 290 cases in 2020 were the second-lowest in the city since 1998, much less than the city's all-time high of 695 incidents in 2006.

How to Stay Safe in Indiana
It isn't hard to stay safe in Indiana, a state that has been beating the country's averages in both property and violent crime rates since 2018. But no matter where you are, it's crucial to abide by a few essential guiding principles to ensure you aren't the unfortunate victim of a crime.
Always make sure to lock your house up when you aren't around. It's a good idea to keep your windows locked at all times and close the blinds before leaving, especially if you'll be gone for a few days. Lock your doors every time you leave the house, even if you'll only be gone for a few minutes.
Indiana's crime rate is lower than the country's average rate in every major category except for one—homicide. The rate of 7.5 homicides per 100,000 people helped raise the national average to 65 per 100,000 people in 2020. That continued a trend of Indiana outpacing the U.S. in the murder rate since 2013. Although there's still a low risk in most areas of Indiana, you need to stay vigilant and protected to prevent violent crime from happening to you. When out in public, always stay aware of your surroundings. Don't advertise any valuables or cash and keep to well-lit areas where you can be seen. Try to avoid walking alone at night whenever possible.

Conclusion
Indiana maintains a low profile, but as you explore the opportunities in suburban areas, you'll find an attractive blend of excitement, activity, and security in several areas of the state. Many smaller cities on the outskirts of Gary, Indianapolis, Fort Worth, and Chicago are ideal for those in search of the next family home. By starting with this list of the safest cities in Indiana, it's easy to find comfort and peace of mind in your neighborhood.
You might also be interested in: 
---
Featured Image Credit: Downtown Auburn Indiana (Image Credit: Michael Walter, Wikimedia Commons CC BY-SA 3.0)