8 Small Living Room Interior Design Trends in 2023 – Design Ideas for a Modern Home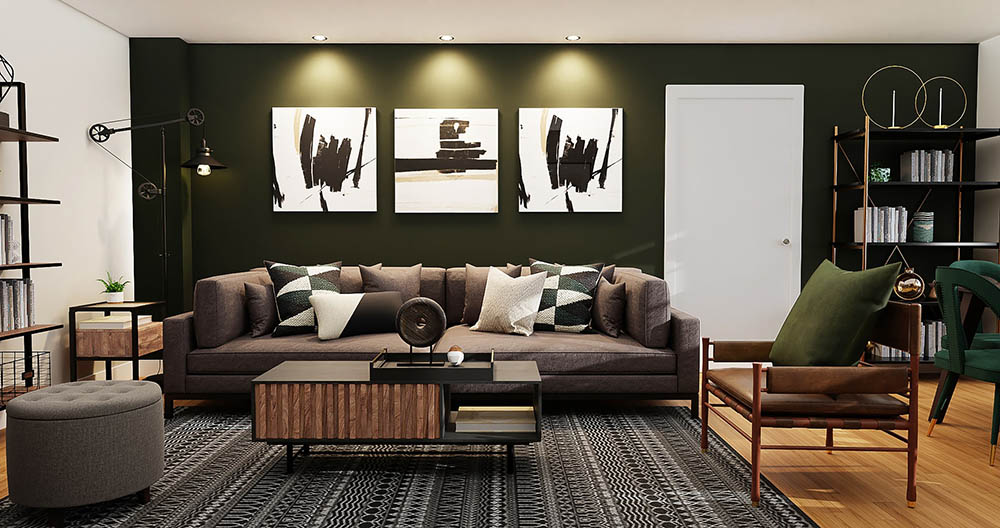 When you have a small living room, it might be challenging to decorate and furnish it the way you want. You might be concerned that it'll look overcrowded by adding a lot of details, or you might think you'll make the space seem even smaller than it is. What most people don't realize is that by following some key practices for smaller spaces, you can make your living room seem more open and spacious than it is. When it comes to small places, you need to know how to take advantage of the area and make the most out of the space.
To help you incorporate fashionable aesthetics that will make your living room feel larger, we have compiled this list of eight small living room interior design trends for this year. You'll learn some new tips and tricks to transform limited-living-room space into a comfortable, visually appealing area.

The Top 8 Small Living Room Interior Design Trends in 2023
1.

Paint the walls in colors that make the room bigger
Colors are essential when it comes to first impressions of a room because they can visually narrow down or widen up the space. That's why it's crucial to be familiar with colors and know what will work well for your living room. To create the best optical illusion to make a small living room look larger, you need to go for light, soft colors. Since they absorb a lot of light, the space will look bright, wide, and inviting.
The best color choices for this year vary in shades of green, white, blush pink, and occasional black—the dark color can make a room look bigger too. Any natural color will help you connect with nature and with some added details, your home will seem open and more spacious than it is.
---
2.

Use mirrors to enhance the space
Mirrors can be made in many different shapes and sizes, and adding mirrors to any room will have a widening effect and enhance the room's sense of space. They reflect light and make the area feel brighter while creating great aesthetic detail, making them a great choice among small living room interior designs in 2023.
You could try a couple of small mirrors or an entire mirrored accent wall. Either way, your living room will look more spacious and you can achieve a high-end feel, regardless of the limited space.
---
3.

Let more natural light in
Since small rooms can benefit from natural light to feel bigger, it's always good to let as much light in as possible and brighten up the space. If possible, you could do an entire glass wall/window in the room to make the space feel connected with nature, and create an indoor-outdoor connection.
Overall, large windows make the space feel airy, and they will add aesthetic appeal to your home. The atmosphere in the room will also be enhanced as natural light will create a peaceful, light environment during the day and a calming, romantic atmosphere during the night.
---
4.

Minimize the furniture
If you have a small living room, it's good to minimize the furniture as much as possible to open up the space. It will have better flow and it will look larger because it won't be overcrowded. It's essential to take advantage of the space, plan the furniture positions well, and match patterns and styles you want to go for. You can choose a statement piece couch or go for a lovely coffee table and build around it to make it aesthetically pleasing.
Aim for furniture positions that will create depth and make the room feel spacious. Keep essential furniture like a sofa, coffee table, TV stand or even armchairs, but apart from that, just add a couple of small details here and there. Your small living room will still look stunning if carefully designed, but it will appear larger with less furniture.
---
5.

Art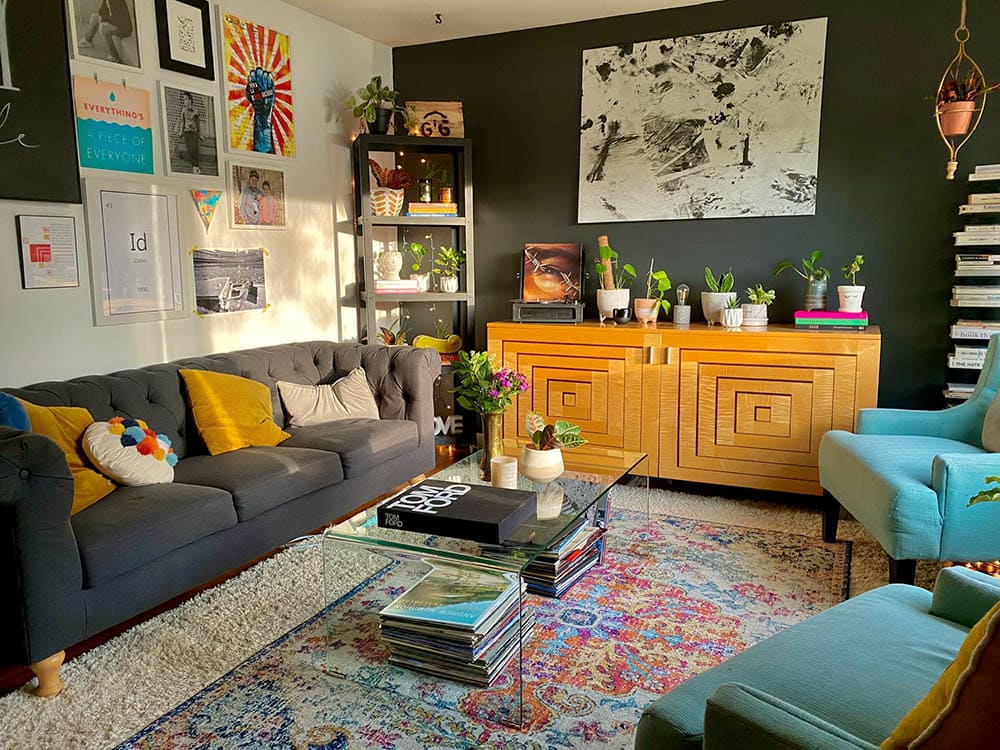 Art is used to make your home beautiful, but many people don't realize that it can make their home appear bigger and more open too. For this year, hanging art around your small living room is among the ultimate interior trends. The first important factor when hanging art in a small living room is its position. Try hanging horizontal pieces on a higher part of the wall or use vertical art to create an optical illusion of the space being wider.
Another great trick when hanging art in small living rooms is to add multiple smaller art pieces that are grouped in a cohesive arrangement. Also, look for frames that will complement the room and the art while enhancing the room style.
---
6.

Add some stripes
Stripes on walls, striped furniture, or even striped details can benefit small living rooms. Horizontal stripes will make the space feel larger and broader, while vertical stripes can make a room appear higher. If you decide to go for stripes on a wall, make sure they match the rest of the color scheme in the room as if the color is high in contrast, the space might seem smaller than intended. Also, don't go for a ton of stripes on every wall. Instead, experiment with one wall and add more from there. You can play with striped furniture and pick interesting striped patterns, or you could get a striped rug to enhance the living room.
---
7.

  Accent walls are trendy again
Accent walls are trendy again this year, and they are a great design solution for small living rooms. An accent wall is the room's main focal point, so it will instantly appear more spacious. The options are limitless when it comes to accent walls, and you can be creative with different designs and styles. Make sure that you go for an accent wall that will be cheerful and fun but not too dark and overpowering. You can go for paint or choose a charming wallpaper that can be an authentic statement piece of your small living room.
---
8.

  Make the space storage-friendly
People who live in smaller homes are always struggling with storage. It can be challenging incorporating beautiful designs with storage so people who have smaller living rooms constantly need to think about smart usage of the space. That said, you can make a small living room storage-friendly yet trendy at the same time.
Add a couch or table with hidden compartments, think about built-in shelves, or make a functional storage bench. You can find a lot of great storage options that will still look modern and stylish while helping you organize your home better.

How can I make my small living room attractive?
Small living rooms can certainly be attractive and inviting, but to achieve that, you'll need to plan ahead. There are loads of different options for small living rooms and you can choose various additions as long as you have a specific focal point to build around. Try colorful wallpaper for an accent wall or a colorful couch in the center of the room.
Just make sure to consider the details and plan out the space carefully to make the most of it. Also, it's good to have multi-functional items and a lot of hidden storage, which will look beautiful and be practical at the same time.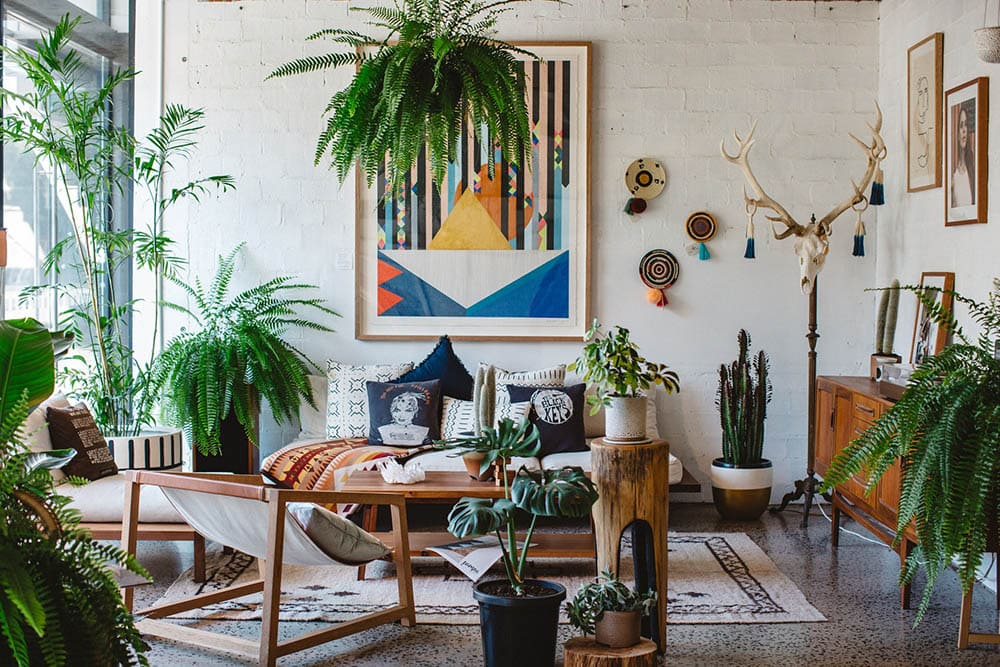 How can you make a small living room look bigger?
There are plenty of different ways to make a small living room look bigger. Most of the trends in this year are focused on enhancing your small living room space and creating an optical illusion of a larger area. Adding mirrors, painting the room in widening colors, hanging art, and creating a focal point of the room are just some of the things you can do to make a small living room look bigger. There are tons of different designs and options, so don't be afraid to experiment and find a trend that suits your home.
What colors make a living room look bigger and brighter?
When it comes to colors, they can really change the whole living room and make it look bigger and brighter. The best colors to achieve that are dark blue, white, off-white, pale blue shades, sea and light green, taupe, blush pink, or lavender. Mix colors, wallpapers, and other textures to achieve your desired look, but be careful to mix too many colors as this can have the reverse effect and make it feel cramped and dark.
Should small living rooms have an open space concept?
If you can make an open space concept in a small living room, go for it! Any room will look bigger and more spacious without unnecessary walls. The space will have a better flow and it will look broader and roomier, so the comfort and the overall appearance can be drastically improved. Also, open space concepts make a home more modern and add curb appeal, so it's an idea you should definitely consider.

Conclusion
Although many people struggle with decorating small living rooms, many trendy solutions can enhance even the smallest space. The best small living room interior design trends in 2002 will help you make the most out of the space you have. We hope this article will help you create a stunning living room that will look and feel open, spacious, and large, regardless of the size you have to work with.
---
Featured Image Credit: Spacejoy, Unsplash