12 Smart Uses for Wooden Pallets at Home: Creative Ideas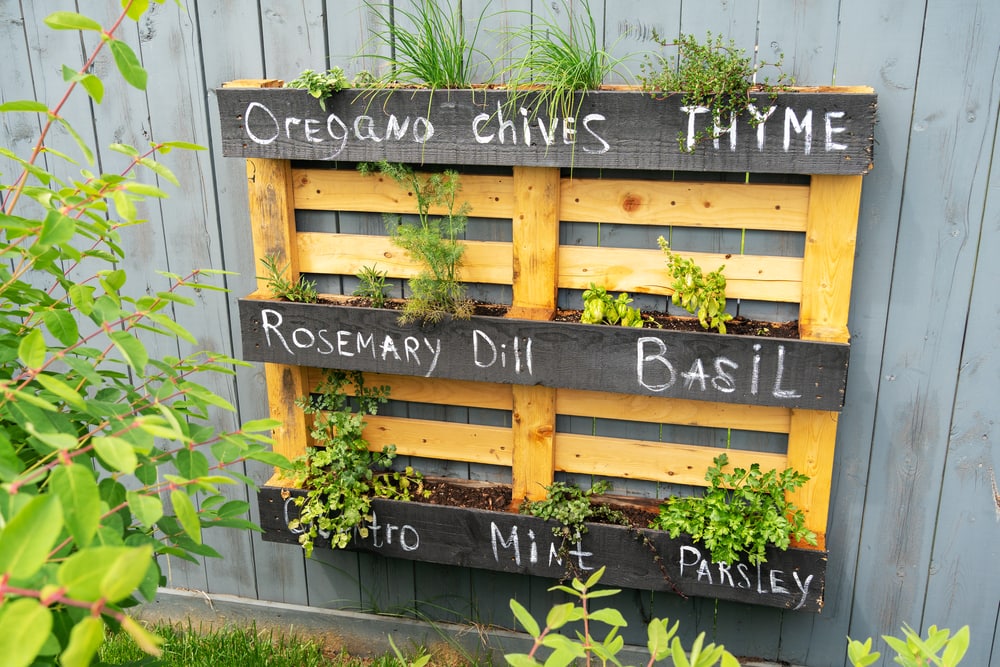 Pallets can be found almost everywhere. There are tons of them laying around if you just know where to look. The best part is that pallets can be easily reconfigured and turned into a variety of unique and creative items. If you want to start working with pallets there are a ton of amazing ideas that can get you started. There are simple spice shelves and coffee racks to spice up your kitchen and complicated storage chests for those looking for something a little more advanced. Pallets can be used to create amazing items for both inside and outside the home.
Here are the smart uses for wooden pallets that you can do at home. We have also included links to plans, basic material lists, and general guidance to get you started.

The 12 Uses for Wooden Pallets at Home
1.

Rustic Shoe Rack
| | |
| --- | --- |
| Materials | 3-4 pallets, pencil, wood glue, 25mm brad nails |
| Tools | Air compressor, brad nailer, sander, miter saw, table saw |
| Complexity | Advanced |
If you want to start making furniture out of old pallets, there is no better place to start than with this awesome rustic shoe rack. This rack is great because it teaches you the basics of what you need to master to make consistent furniture out of pallets. You learn how to deconstruct the pallets, cut out the good wood and recreate it into something fresh and new. This shoe rack has a great rustic look and can hold ten pairs of shoes with room on top for some choice decorations. This rack will look great in nearly any mudroom, entryway, or garage.
---
2.

Awesome Cooler Stand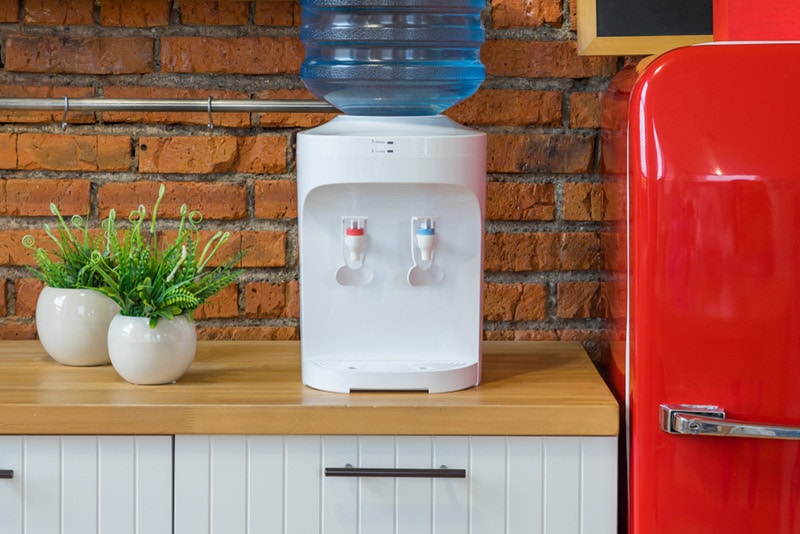 | | |
| --- | --- |
| Materials | Pallets (x2), 2x4x8 PT (x6), wood glue, hinges (x2) |
| Tools | Finish nailer, drill, miter saw, sander, jig saw |
| Complexity | Intermediate |
Tired of constantly having to bend over to grab drinks out of your deck's cooler? Have you looked at those neat standing coolers at the local hardware store and found them to be prohibitively expensive? You can build your own cooler stand right in your own garage using a couple of pallets, a handful of two-by wood material, and a little bit of time. Soon you will have an awesome cooler stand that you can customize with paint or stain, as well as bottle openers and a place to put the empties.
You don't need to shell out hundreds of dollars for a quality cooler stand if you are willing to put in the work yourself. If you do it up right, no one will even know that you made it yourself, though you might want to brag about this one.
---
3.

Versatile Outdoor Seating
| | |
| --- | --- |
| Materials | Pallets (3-5), 2x4x8 PT (x4), 4x4x8 PT (x3), landscape fabric, wood sealer, wood stain, exterior screws |
| Tools | Drill, miter saw, sander |
| Complexity | Intermediate |
These plans are neat in that they offer you the framework to build a versatile outdoor seating arrangement. The plans can easily be scaled up (or scaled back) to create exactly the size of the bench that you want for your individual space. All you need to do is cut the pallets into equal squares, firm up the back with some 4×4 support pieces, and use the 2x4s to create a sturdy backrest. The result is a neat pallet bench that can be as large or as small as you want.
Want to extend it to fit a longer patio? Get an extra 4×4 and another pallet. You can sand and stain the finished product to any color and texture that you want. Soon, your family will be sitting in homemade luxury, and your bank account will be none the wiser.
---
4.

Sturdy Outdoor Planter Boxes
| | |
| --- | --- |
| Materials | Pallets (x2), 4x4x8 PT(x2), 1×6 fence pickets (x8), wood screws |
| Tools | Drill, circular saw |
| Complexity | Intermediate |
Stay on top of your gardening game with this sturdy outdoor planter box. This planter is made from a couple of pallets and some basic wood you can find at almost any hardware store. The pallet planks are used for the short sides and the base. By the end, you will have a rustic planter box that can stand the test of time and hold a lot of beautiful flowers or simple herbs and vegetables.
This planter holds a lot of dirt, and it looks great while doing it. This project can be completed in just a couple of hours. If you want, you can also purchase some paint or stain to decorate the outer surfaces of the planter to get exactly the look you want for your outdoor space. This project is also easily scalable so if you want to make multiple it should not be too difficult to ramp up production.
---
5.

Farmhouse Spice Rack
| | |
| --- | --- |
| Materials | Pallet, finish nails, wood screws |
| Tools | Circular saw, drill |
| Complexity | Basic |
This farmhouse spice rack is made from just a single pallet. All you have to do is rip the pallet down by one-third or in half to get the pieces you need to finish it out. The frame and bones of the pallet do most of the work. All you have to do is cut the remaining planks to size and nail them in to create the little shelves for your spice jars to sit on. Once you have the rack configured how you want it you simply mount it to the wall.
The pallet is sturdy enough and spices are light enough that you can get a functional rustic storage option with minimal money and effort. Some people pay good money to replicate this look. Instead, you can make it yourself adding to the appeal, personality and aesthetic of your kitchen or pantry.
---
6.

Long Handled Tool Storage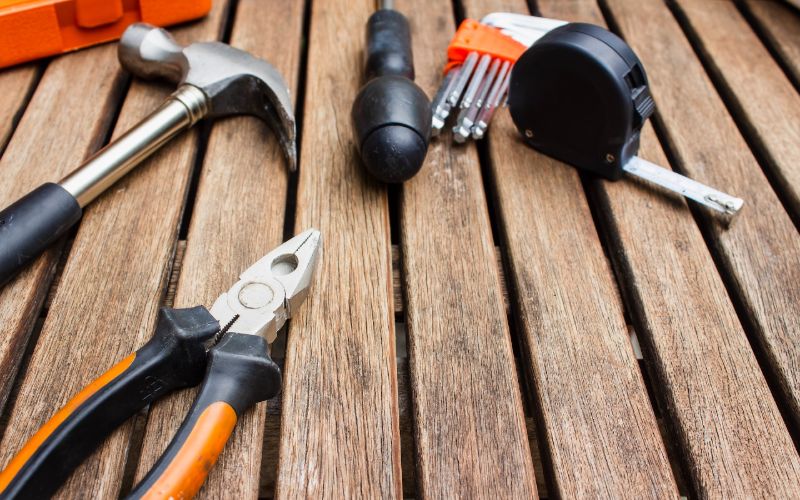 | | |
| --- | --- |
| Materials | Pallets (1-3), screws |
| Tools | Drill |
| Complexity | Basic |
Pallets make for excellent storage for long handled tools. Items such as rakes, shovels, hoes, axes, and others tend to be precariously propped in a corner where they are likely to fall and cause an injury or a commotion. That can be easily remedied with a simple garage storage system made from pallets.
All you need is a sturdy pallet and some good screws to anchor them to the wall. Simply screw the pallets into your garage wall for an affordable place to put your tools. The rakes slide right in and won't fall over. You can line up multiple pallets in a row, or you can put them together in a corner for a convenient storage system. If you are feeling more ambitious, you can get a circular saw and cut the pallets to size so they fit your garage better.
---
7.

Affordable Barn Door
| | |
| --- | --- |
| Materials | Pallets (x2), barn door track kit, wood glue, finish nails, sandpaper, stain (optional) |
| Tools | Hammer, pry bar, circular saw |
| Complexity | Intermediate |
This sliding barn door made entirely of pallets is extremely simple to build. The most complicated part is getting the two halves to match up properly so that you can secure it. The end result is a rustic sliding barn door that looks like the ones that people spend hundreds of dollars on at the store. The beauty in this design is that, if you do it properly, you do not need to buy any materials other than the track kit and some nails. No extra wood, no complicated cuts and no exorbitant costs.
The barn door tracks can be a little pricey but there are affordable options out there as well. After you have your door together it is as simple as hanging it and deciding whether or not you want to stain it or dress it up. Don't pay for something that you can easily build at home. These pallet barn doors are perfect for closets, pantries, small bedroom doors and more.
---
8.

Beautiful Flag Art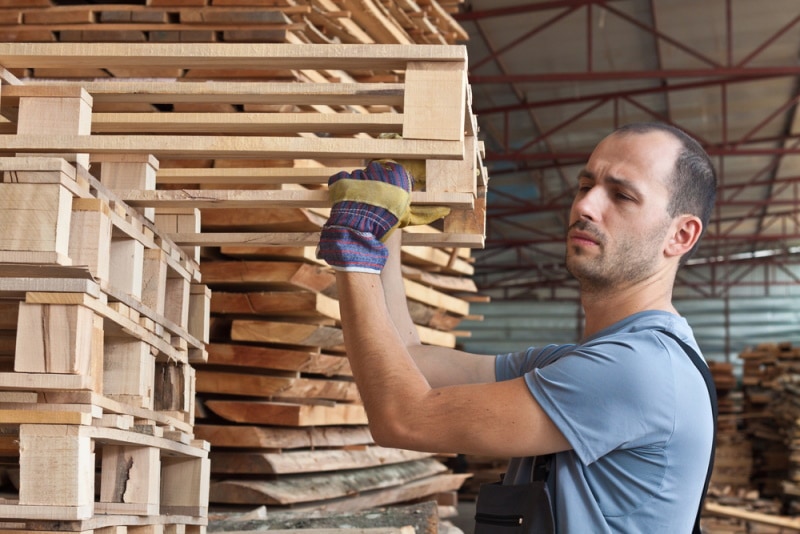 | | |
| --- | --- |
| Materials | Pallet, exterior paint, stencil (optional), painters tape |
| Tools | Paint brushes, wood glue |
| Complexity | Basic |
Pallet flag art is not only currently trendy, but it is also super simple to make. These helpful plans guide you through making your very own American flag pallet art. This art is perfect for an outdoor barbeque, summer holidays, a simple roadside decorative item, or a thoughtful gift. All you need is some paint, some stars (stencil or freehand), and some tape to keep the lines clean.
Pallets are great for painting flags because they already have straight clean lines to work with. If the American flag is not your thing, no problem. You can paint any pallet into nearly any flag. Flags with solid colors, large strips, and simple shapes are easy to reconstruct in pallet form. Soon, you will have a unique, homemade decoration for outside.
---
9.

Cute Coffee Cup Holder
| | |
| --- | --- |
| Materials | Pallet, wood screws, hooks for the cups, paint/stain/stencil (optional) |
| Tools | Drill, screwdriver, sander (optional) |
| Complexity | Basic |
Add some pizzazz to your morning routine with this adorable coffee cup holder. Not only is this pallet cup rack cute, but it is also extremely functional. All you need is a pallet, some screws, and some hooks, and before you know it, you will have a brand-new way to store your mugs. Simply screw the pallet into the wall. Make sure that the pallet is secured to a stud if you are planning on hanging more than a couple of cups. Then attach your hooks to the pallet. Voila!
You can decorate the rack however you want. Some people like to stencil the word Coffee on it or another fun phrase. You can also sand, paint or stain it whatever color you want. This project can easily be completed in just a couple of hours for minimal cost.
---
10.

Comfy Pallet Lounge Chair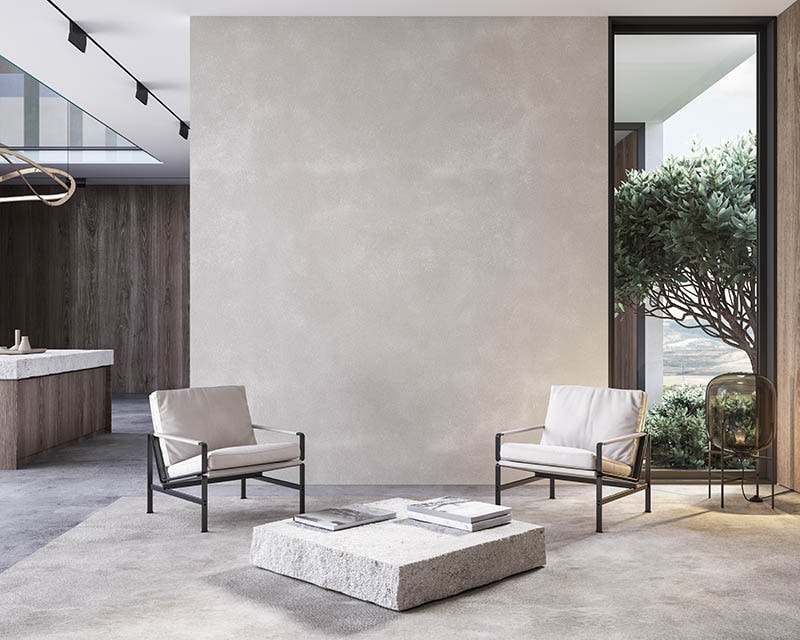 | | |
| --- | --- |
| Materials | Pallet (1-2), wood screws |
| Tools | Saw, drill |
| Complexity | Basic |
This pallet lounge chair is created by simply reconfiguring an existing pallet. If you get a long enough pallet off the bat, you can do it with a single pallet. If you have short square pallets, you can do it with two. You simply split the pallet, separate the rails and then screw it back together in the shape of a chair. This is a great way to save money on outdoor furniture and the process can be done in an afternoon.
If you have multiple pallets, it is easy to build multiple chairs. Afterward, you can sand, paint or stain the chairs to get a more finished look. Once you have everything locked down and secure with screws you can try them out and retool them if necessary. This is a very simple, affordable and creative way to add some homemade outdoor furniture to your property.
---
11.

Nifty Pallet Storage Chest
| | |
| --- | --- |
| Materials | Pallets (x5), 1x6x12 (x5), rollers (optional), strap hinges (x2), wood screws |
| Tools | Miter saw, drill, sander |
| Complexity | Advanced |
You can get the look of an antique chest just by using some pallets and some 1×6 boards. This pallet storage chest looks amazing and can be used in a variety of ways. It would make a phenomenal gift; it can be used in a child's bedroom for toys, or it can be used as general storage in a living space or garage. The chest is large and if you decide to get the casters for the bottom it can be easily rolled into whatever location you want.
You can also finish the chest how you want using paints or stains. You can also age the wood to make it look like an antique despite only being made from pallets. The materials for this chest are rather simple but getting the exact dimensions so everything matches up properly can be a little tricky for the novice. However, with a little bit of time, precision and vision you can start making more advanced creations like this stunning chest.
---
12.

Simple Outdoor Bar Table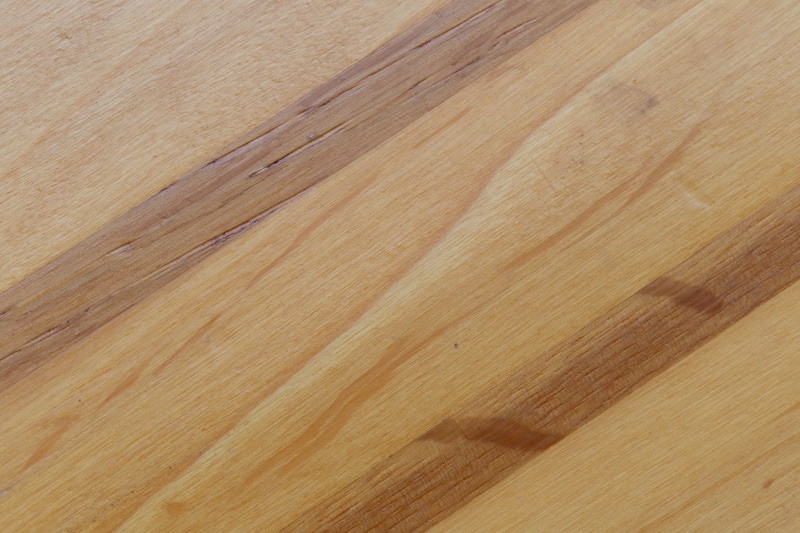 | | |
| --- | --- |
| Materials | Pallets (x2), 1x6x8 fence board (x1), screws, wood glue, your choice of top |
| Tools | Drill, C-clamp, miter saw |
| Complexity | Basic |
If you've always wanted an outdoor bar but can't afford to pay someone to make it happen, you can always start small. This simple outdoor bar table is tall, narrow, and functional. This table consists of joining two pallets together using one-foot pieces of fence board. After the pallets have been connected you can put whatever top you want on it. You can use old wood, old floor tiles, composite planks or plywood.
When you are done, you will have a place to set your cold drinks during the summer without having to hire an outdoor kitchen consultant. You can also finish out this table with some bar-themed decor and a bottle opener. This is a great first step towards creating the outdoor bar of your dreams entirely by hand.

Conclusion
It is amazing what you can make out of old pallets. With a circular saw, a drill and some vision you can create a ton of neat objects. Whether you are a complete novice looking to start working with pallets or a seasoned woodworker there are ideas on this list for you. Not only does this save money, it builds usable skills, recycles old materials and gives you the freedom to create and alter things to fit your precise vision. These twelve ideas simply scratch the surface of what is possible with DIY pallet construction.
---
Featured Image Credit: OksAks, Shuttershock