Stihl BR350 vs Husqvarna 350BT: Which One's Best?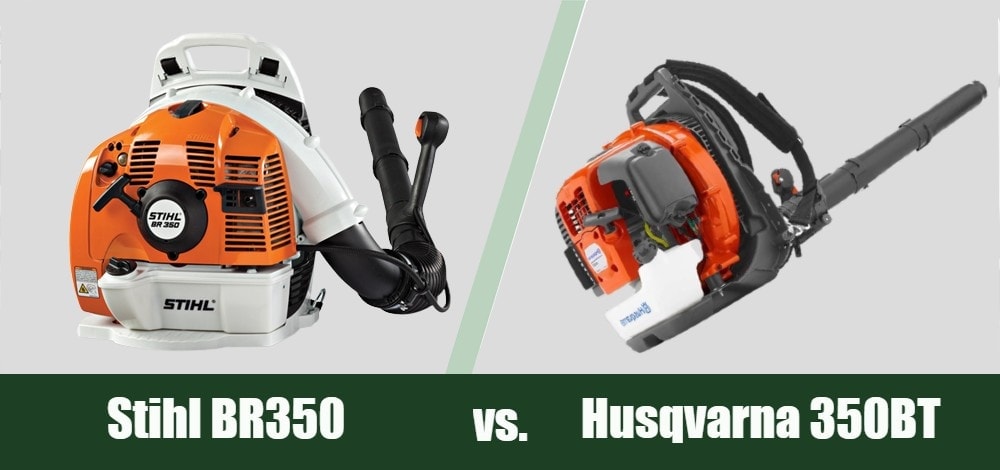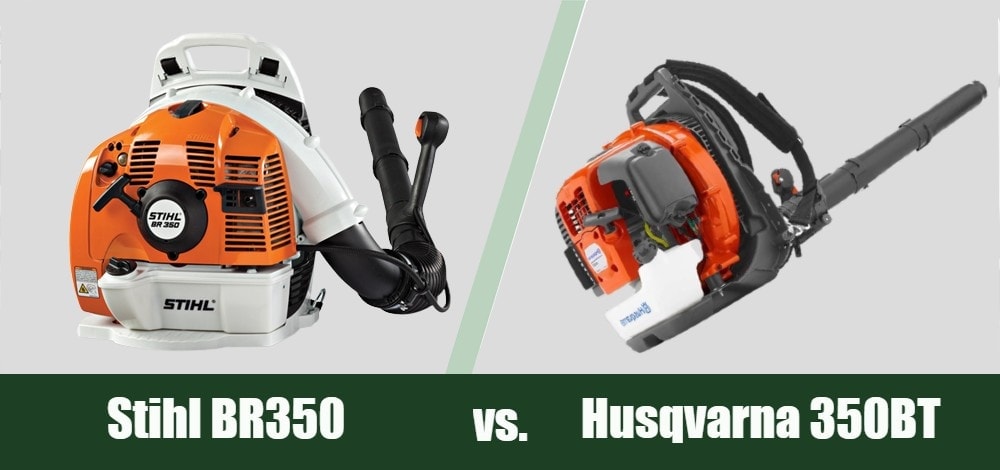 Rating
Image
Product
Details

The Winner

Husqvarna 350BT

Lightweight
Easy to set up
Quiet yet highly powered motor
CHECK PRICE

The Runner Up

Stihl BR350

Smart design
Large fuel tank
Anti-vibration system
CHECK PRICE
When looking through the variety of leaf blowers you can purchase online and in stores, it can get very confusing. A lot of the brands seem to advertise their product as the best and all we really want is the truth. When it comes to purchasing products, honesty always comes from customer reviews. For both the Stihl BR350 and the Husqvarna 350BT, the customer reviews vary a lot and they seem to appeal to different people. The Stihl model appears to be perfect for professionals and anyone who will use it regularly, whereas the Husqvarna model is ideal for a wider range of people and if you're a regular homeowner with a leaf blowing hobby it's pretty fitting. If you're looking to spend a little more then the Stihl BR350 is slightly more expensive than the Husqvarna 350BT however you can often get it on sale, so they level out to be similar prices.
The Husqvarna 350BT has a low emission engine and still creates an airspeed of 180MPH which being super comfortable for the user with its padded harness back and thick straps for long use. The Stihl maybe powerful and have a large fuel tank of almost 58 fluid ounces, but it has high emissions and can be dangerous to the user if the correct precautions aren't completed. The Stihl BR350 model also doesn't have a padded harness which contours to the user's body, instead it is a standard back harness. Although this isn't a major issue, those who have tried the Husqvarna model state that having a comfortable back is a key element of leaf blowing. Generally, the Husqvarna 350BT model gets better and more positive reviews overall by customers. It is also a more popular brand meaning they are talked about more in the leaf blowing industry and their products are more widely available.
What's the difference between them?
Performance
The Husqvarna 350BT model is seen as one of the most powerful residential models on the market and has a lot of blast behind it, meaning that any user who wants to get rid of leaves around their house or anywhere outside can do so in absolutely no time. However, whilst the Stihl BR350 model is still powerful and will get rid of any pesky leaves or debris you have laying around, it lacks the blow power of the Husqvarna model. Performance is a key element of any leaf blower and you have to ensure that it works for you, whilst we like how the Stihl BR350 works and uses fuel efficiently, it simply isn't powerful enough if you're a professional or if you're impatient and want the job done quickly.
The airspeed of the Husqvarna is also a lot quicker which therefore means it is more powerful, where the Husqvarna model would be able to move and blow away small stones. The Stihl BR350 model would not be able to do this since it doesn't have enough power behind it, it would be able to move and blow away leaves though so if you do decide to purchase the Stihl model, it does what it is meant to do but just not a lot else. Both models are seen as effective by reviewers and better than other cheaper brands.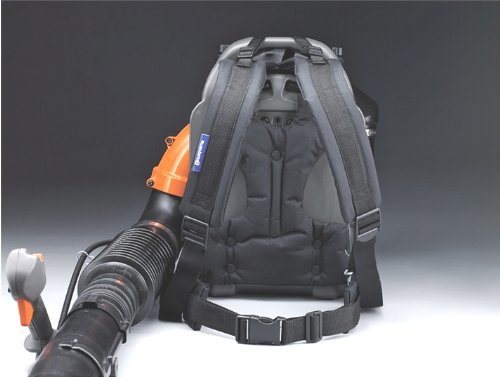 Price
Neither the Husqvarna or the Stihl models are particularly expensive or cheap either, in terms of price they are more or less the same. The Stihl BR350 is slightly more expensive than the Husqvarna but if you can manage to get the Stihl on offer or in the sale (as it is quite often!) then they are similar prices. For this reason, we would suggest looking deeper into what your needs are, despite being similar prices you want to ensure that the leaf blower meets your needs and does what you want it too. If your budget for a leaf blower is lower, then the Husqvarna 350BT is slightly less expensive.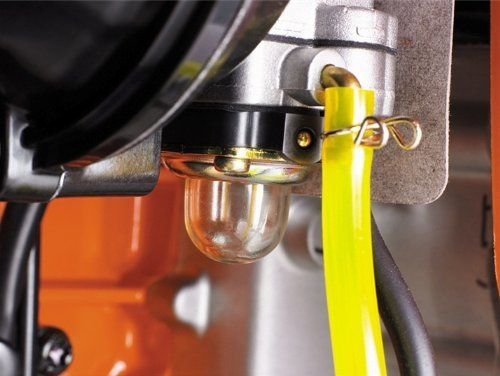 Durability
Perhaps this may be shocking since most customers and ourselves prefer the Husqvarna 350BT but in terms of breakages and durability, the Stihl wins this. The Husqvarna has a few complex tubes which are all part of the low emission engine and there have been many cases of these breaking for customers. Whilst a breakage like this would be covered by the company warranty, it is still a hindrance having to send your leaf blower back to the company to get fixed. If you do decide to go for the Husqvarna model, then it is advised to be careful when using it and not to be too heavy-handed when you're outside. The Stihl BR350 model is a lot more resistant to breaks and drops which is helpful for anyone who finds themselves breaking things very easily.
Quick Rundown of Stihl BR350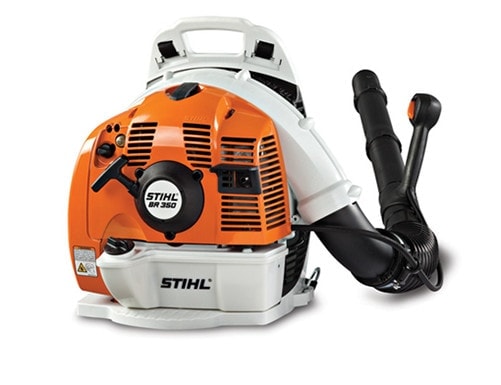 Pros
Smart Design that looks professional
Large fuel tank
Anti-vibration system meaning it can be used for a long time
Cons
Not for use inside or small spaces
Very loud and noisy therefore not ideal for neighborhoods
Slightly uncomfortable on shoulders and back as there is no padding
Quick Rundown of Husqvarna 350BT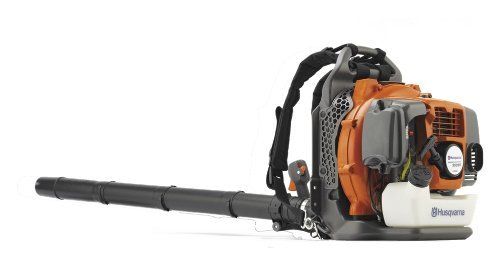 Pros
A quiet yet highly powered motor that provides a lot of blow and power when using it outside
Lightweight allowing the user to use it for lengthy periods of time without pain or problems
Easy to set up and follow instructions when it is first purchased
Cons
No vacuum options
Large and not ideal for anyone with limited storage space
Not easy to clean and take apart the tubes
Popular Alternatives worth Considering:
Conclusion
Whilst we understand that both Husqvarna and Stihl produce great quality products that many users love, we have to say that when comparing the BR350 and the 350BT, we prefer the Husqvarna model. This win isn't an easy choice but when it comes down to price, quality, and availability it just seems that Husqvarna wins all the time. There is also so much more information and honest reviews out there for the Husqvarna model which allows us to make a more unbiased decision. The Stihl BR350 is still great though and we wouldn't rule it out when it comes to purchasing a leaf blower.