8 Types of Fence Posts: Pros and Cons (With Pictures)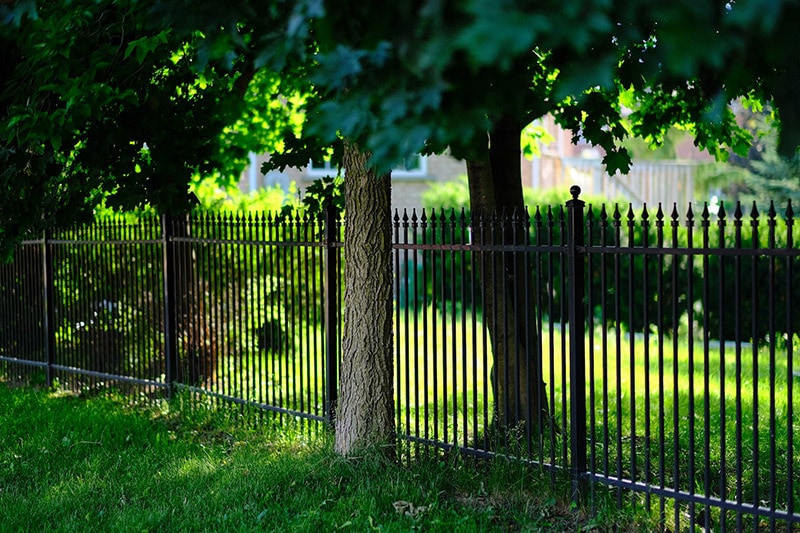 People fence their homes for a number of reasons. Some do it because it's effective at keeping all the unwanted wild animals at bay, while others install it as a deterrent to anybody looking to trespass.
Some fences are also installed to enhance the general aesthetic of our properties, in addition to making sure that the boundaries are well-defined.
If you're contemplating fencing your yard for the same reasons, these are some of the fence posts you can choose from.

The 8 Common Types of Fence Posts
1.

Wooden Fence Posts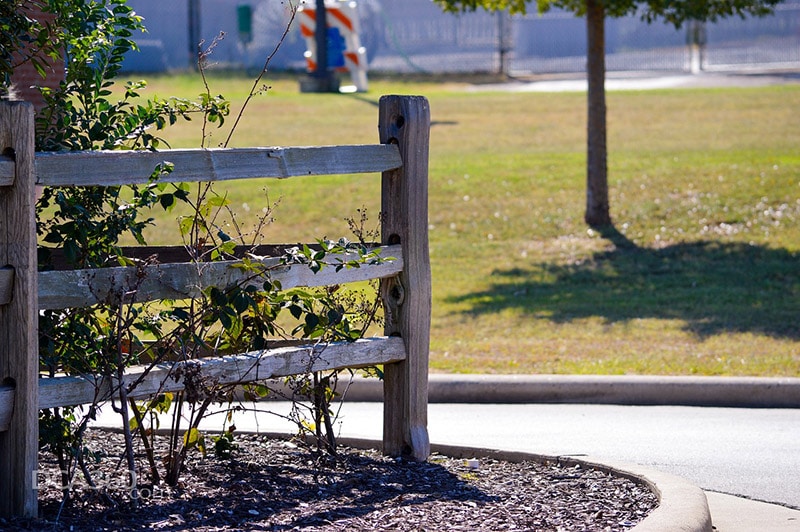 As the name suggests, wooden posts are primarily made of wood. And they are certainly the most common, purely because they've been around for centuries. These types of posts are very easy to install and are known to be relatively durable. However, the durability largely depends on the type of wood used in their production, as well as the treatment method.
If, for example, the posts were made using lignum vitae—which happens to be the hardest wood on the planet—and pressure-treated, your fence is definitely going to serve you for a lifetime. Unfortunately, we don't use lignum vitae to produce fencing posts due to the high costs of production and low supply. Traditional fencing posts are either made of cedar, pine, cottonwood, or oak.
The other advantages of using wooden posts include the fact that they are always readily available in comparison to those made using other materials, are pocket-friendly, and often bring that natural element to the yard.
The only drawback, especially for the posts made using softwood, is maintenance. Dealing with the rot and all the termites can be a headache.
Pros
Easy to install
Affordable
Relatively durable
Easily accessible
Cons
Affected by rot and termites
---
2.

Steel Fence Posts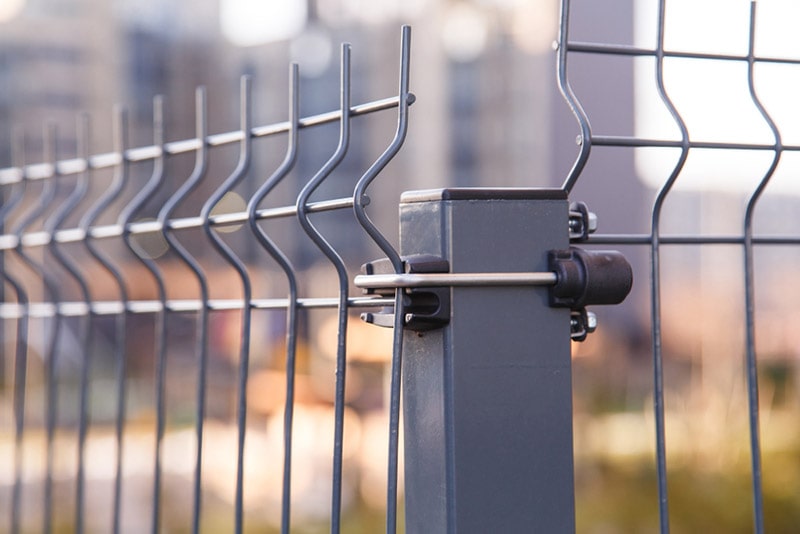 When it comes to metal fence posts the best are made using hot-dip galvanized steel. This material has to be galvanized to prolong its life, as it's usually affected by rust.
Steel as a material is a combination of iron and carbon. Therefore, it's the iron that makes the posts susceptible to rusting. But for the record, we're not talking about stainless steel. That's different from ordinary steel, seeing as it contains chromium—an element known to have a very high degree of resistance to corrosion. You can also use powder-coated steel if accessing galvanized steel is a problem.
Steel posts have different designs and can easily support all kinds of wire. In addition, they are often seen as the best alternative for concrete posts.
Are they long-lasting and robust? Yes, and yes. Sadly though, they are not easy to install. You might also be forced to break the bank since they are usually pricey.
Pros
Can be made into any shape
Are long-lasting and robust
Support different kinds of wire
Are rust-resistant
Cons
Not affordable
Difficult to install
---
3.

Aluminum Fence Posts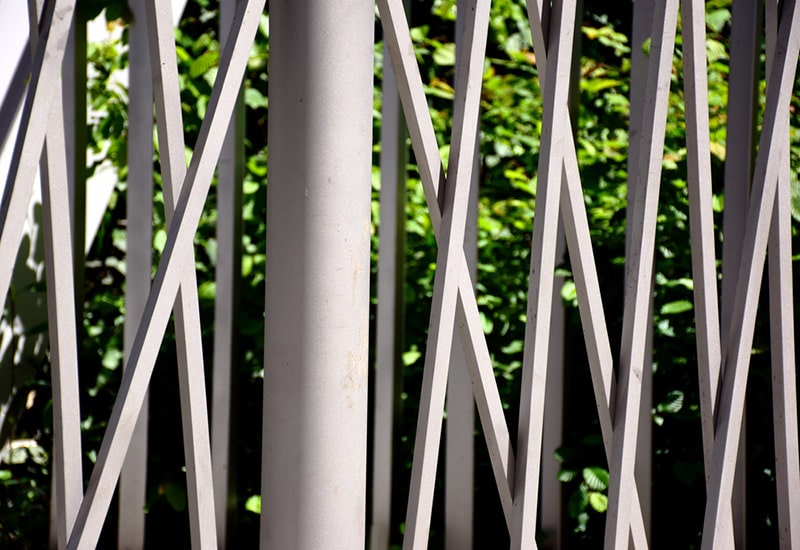 Aluminum posts are popular when fencing a small yard. They are not necessarily meant to offer security, but to make the yard look more aesthetically pleasing and stylish. Of course, they are more costly compared to wood or steel, but because they are so easy to install, the overall costs of installation are much lower.
Aluminum posts usually offer versatility, primarily due to the fact that they come in a wide range of designs and colors. To top that off, they are more durable than wood and require little to no maintenance.
Are they DIY-friendly? Yes. Seeing as they are not as heavy as steel, you don't have to hire a professional to help you out.
Pros
Versatile
Need little maintenance
Cheaper than steel
Durable
DIY-friendly
Aesthetically pleasing
---
4.

Vinyl Fence Posts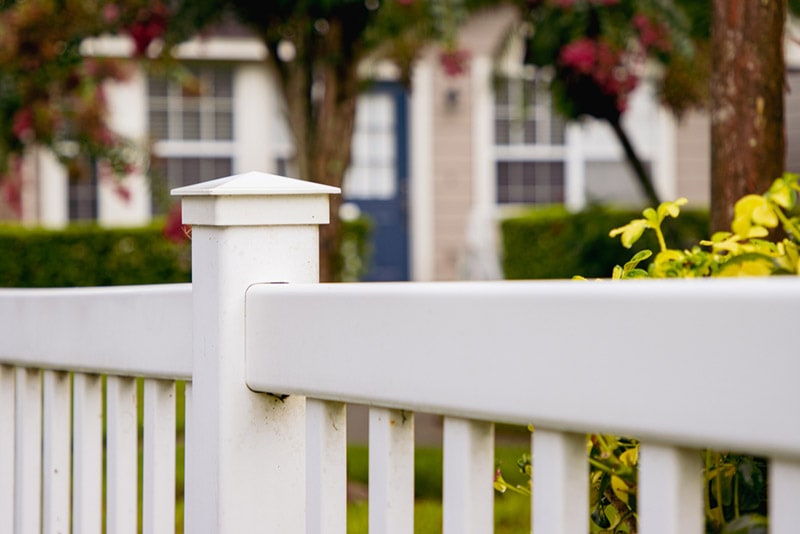 Vinyl posts are the new kids on the block. They are still relatively new to some of us but quickly gaining popularity. Some brands prefer calling them the "PVC fencing posts," so just don't get confused should you come across such a name.
The current iterations are superior to the ones released a couple of years back, as they would become brittle and saggy after prolonged exposure to harsh weather elements and sometimes they would turn creamy or yellow. Lucky for us, the new crop of PVC posts is more durable, very stylish, and comes in different designs.
Side Note: Vinyl is not the ideal fencing post for people living in areas that experience extreme heat. They'll warp and deform fairly quickly.
We wouldn't recommend a DIY installation, as slight deviations are usually very visible to the naked eye once the process is complete. Are they budget-friendly in comparison to other fencing posts? Without a doubt.
Pros
Long-lasting
Stylish and come in different designs
Pocket-friendly
Cons
Not DIY-friendly
Cracks, warps, and deforms when subjected to extreme heat
---
5.

Rebar Fence Posts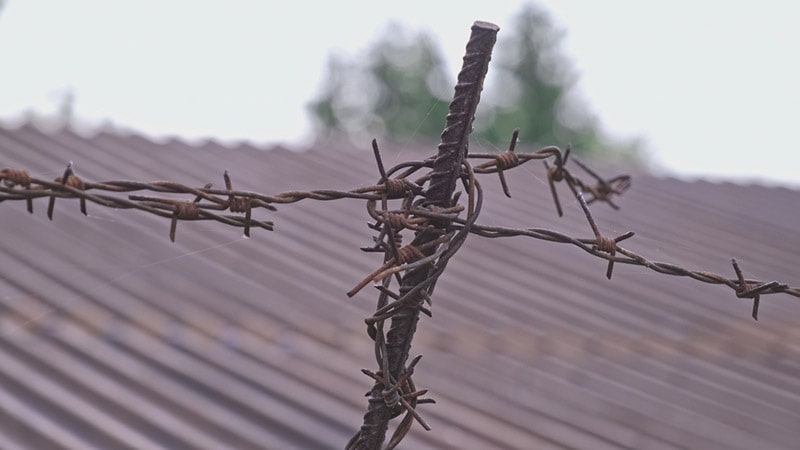 The term "rebar" is shorthand for reinforcing bar. These types of bars are normally used in construction whenever the need arises to reinforce or strengthen concrete under tension. Traditional rebar is made of steel, but nowadays we have brands that make them using fiberglass. Apparently, the non-magnetic and non-corrosive nature of fiberglass gives it an upper hand when it comes to these types of projects.
If your fencing posts are made of steel rebar, they are way better than those made of ordinary steel. For example, you won't have to worry that much about corrosion.
But insulators have to be installed as well to prevent frequent electrical bursts between the posts and the electrified wire—that is, if your wires are electrified.
Rebar posts aren't as cost-effective as we would have liked, but they are easy to install and highly durable.
Pros
Easy Installation
Durable
Resistant to corrosion
Cons
Not cost-effective
Requires insulators
---
6.

Iron Fence Posts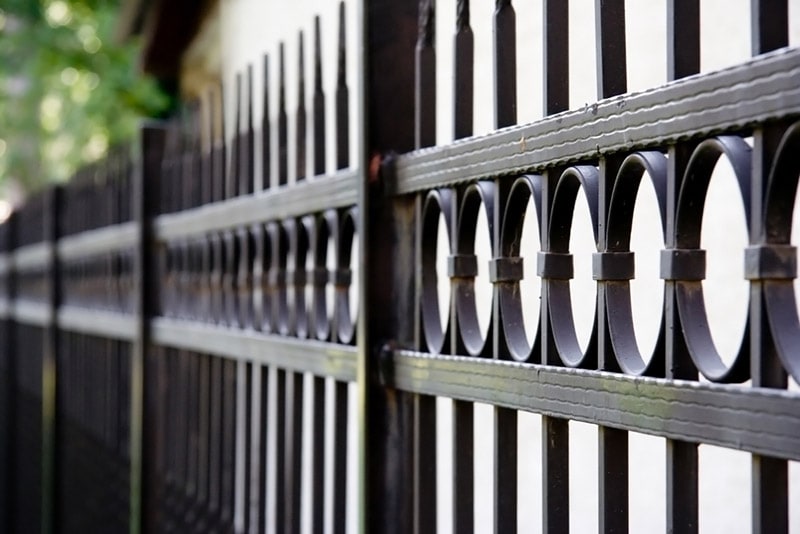 Iron posts are the kind of posts designed for property owners hoping to create their own unique, personalized solutions. We all know how heavy and strong iron is, and that's advantageous if you're looking to work with posts that are long-lasting.
But maintaining iron is a large task. You'll have to repaint the posts every two to three years, or the rust will take hold. Repainting will also help maintain that remarkable visual appeal.
The heaviness of this material is the reason why the installation costs are normally high. And the fact that it demands custom manufacturing is the reason why the price tag is always pretty high too.
Pros
Malleable
Durable
Offers a more personalized solution
Cons
Not resistant to corrosion
Requires high maintenance
Costly installation process
Pricey
---
7.

Concrete Fence Posts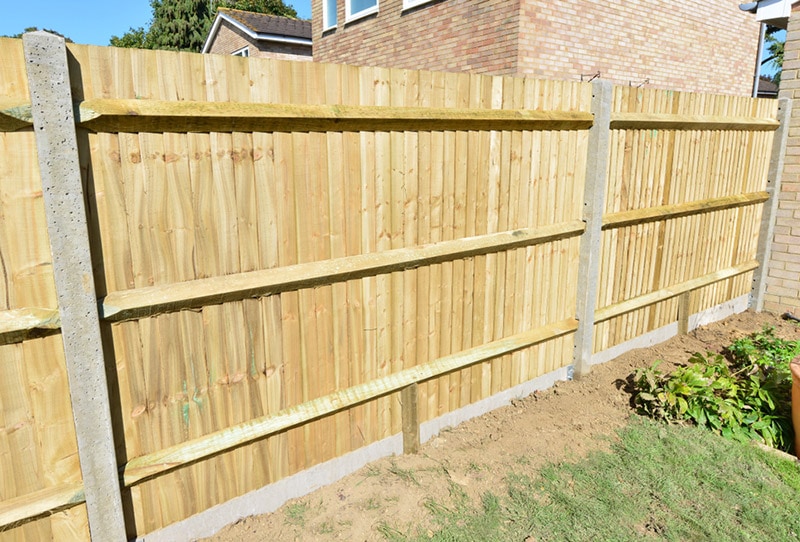 It's no news that the number one advantage of concrete is durability. You'll never experience issues touching with rot or mold, as those are problems affiliated with wood. The material also won't be affected by termites or pests of any kind.
The high degree of resistance to rust and corrosion is the other factor normally taken into account while shopping for these types of posts. You wouldn't be wrong to assume that these posts are designed for anyone living in hurricane-prone regions, as they hold up well.
Concrete posts don't just come in gray tones. You could always request a different finishing option, one that complements your aesthetics. Modern posts can also be etched to create intricate textures. We've seen concrete posts that have been designed to look like wooden posts and natural stones.
Concrete posts require little maintenance but are not so friendly to first-time installers. You might have to hire a pro for this one.
Pros
Durable
Customizable
Stylish
Rust-resistant
Rot and mold resistant
---
8.

Plastic Fence Posts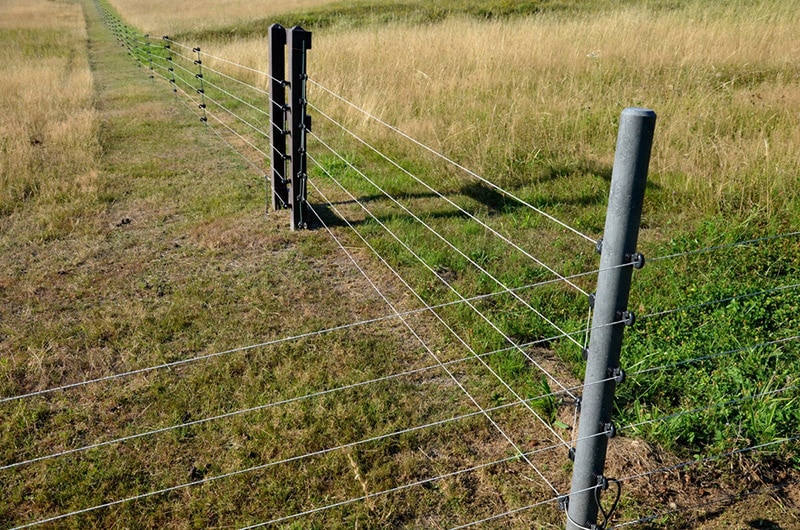 Well, if you're all about utilizing recycled material, we've got something special for you. These plastic posts are very cheap since the raw materials used in their production are recycled waste. What's more, they require little to no maintenance.
Thanks to the green movement they've gained much popularity over these past couple of years. These posts are one of the few products currently being sold on the market to reduce plastic pollution.
Even though the posts are very resistant to the effects of moisture—which is beneficial to users living in winter states—they still hold a variety of toxic substances. For example, fluorinated compounds, bisphenols, phthalates, and flame retardants. These are the kind of toxins that are known to cause hormonal disruption, neurological issues, and even cancer.
Pros
Affordable
Helps reduce plastic pollution
Require little maintenance
Water-resistant
Cons
Contains harmful chemicals

Conclusion
Posts are more or less like the backbone of the fence. So, while you're shopping for some, don't forget that it's the one feature that determines how strong or weak the whole structure will be. Take a minute to go through the pros and cons before making an investment.
---
Featured Image Credit: Dilmeer Hazoor, Unsplash