10 Types of Most Popular Cars in Canada (With Pictures)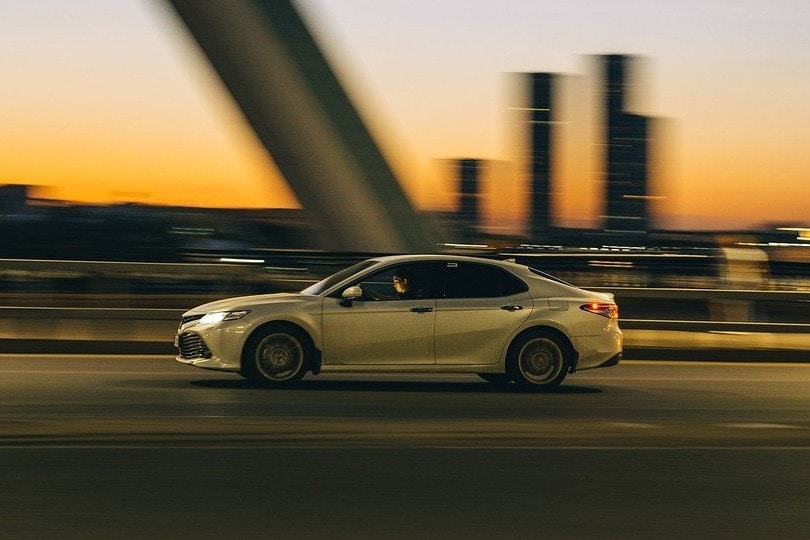 Most manufacturers have suffered a severe decline in sales over the last several years because of the pandemic. However, many are starting to see manufacturing and sales beginning to normalize.
This article explores the 10 best-selling cars in Canada based on the report from Good Car Bad Car. Suppose you're interested in discovering the most popular cars in Canada because you might be in the market. In that case, each list item tells you a little bit about the car and how many trim levels are available.

The 10 Types of Most Popular Cars in Canada
1.

Toyota Camry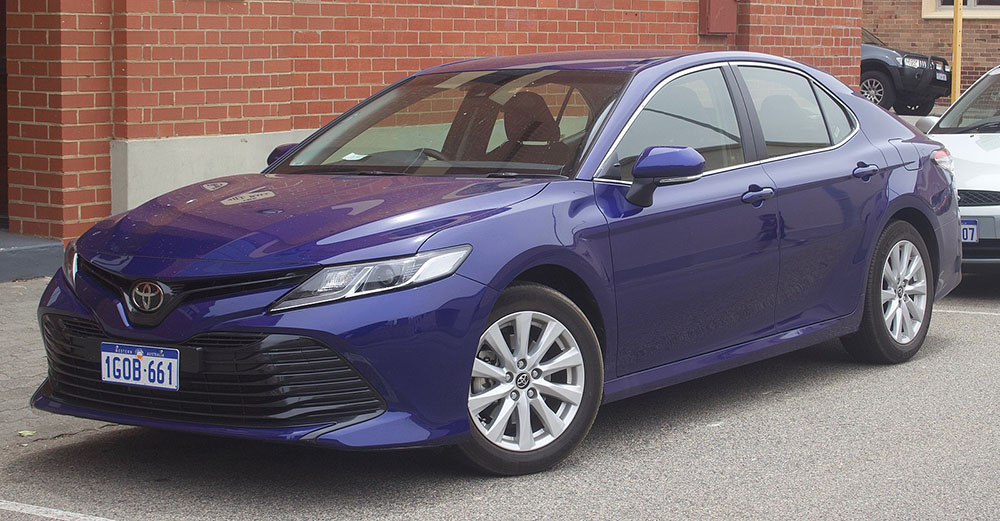 | | |
| --- | --- |
| Total sales in 2021: | 11,879 |
| Trim levels available: | Eight |
The Camry is one of Toyota's oldest models that is still in production today. And year after year, it remains a top seller. In addition to the typical front-wheel drive (FWD), Toyota also offers the Camry in an all-wheel drive (AWD) model. This is important for many people, depending on where in Canada they live.
And suppose you're interested in incredible fuel mileage and driving a more eco-friendly vehicle. In that case, you can also get the Camry with a hybrid engine. If you go the hybrid route, you don't have to worry about sacrificing options because the hybrid model is available with the same trim levels, such as SE, XSE, or XLE.
---
2.

Tesla Model 3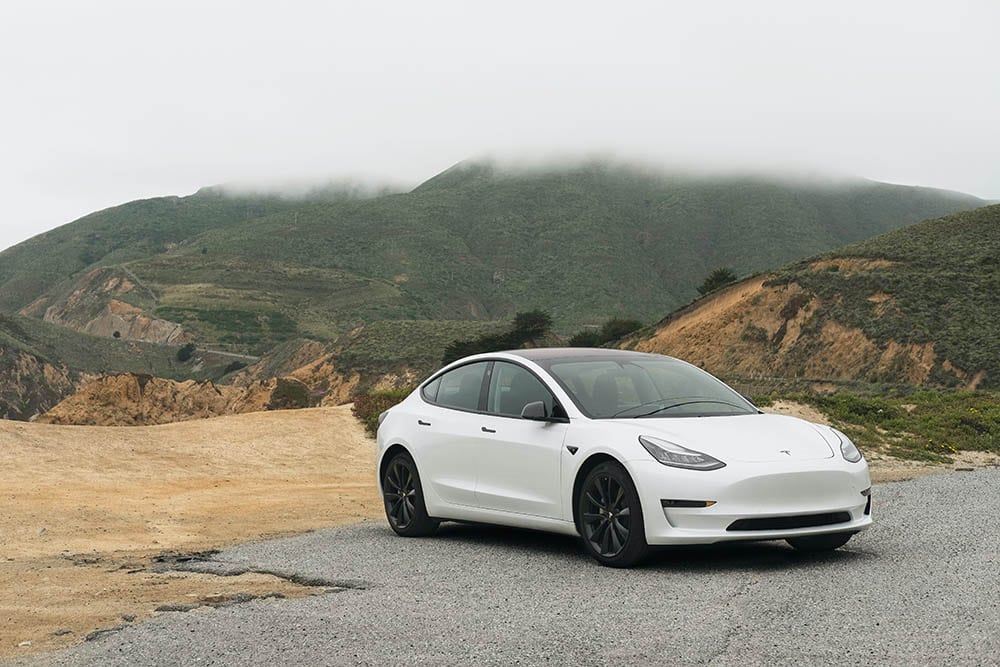 | | |
| --- | --- |
| Total sales in 2021: | 22,902 |
| Trim levels available: | Three |
Many manufacturers are beginning to dive headfirst into battery-driven vehicles, but one stands out from the rest as the forerunner: Tesla. One might think that a battery-powered vehicle wouldn't be the greatest option for the potentially cold Canadian winters. However, their respectable sales last year would argue that point and place them as one of the best-selling cars in Canada.
The Model 3 is available in three different configurations: a long-distance AWD model, standard RWD, or the performance model with dual motors. If you're on the fence about a Tesla because you can't imagine them being fun to drive, keep in mind that the top speed of the Model 3 ranges from 225 to 261 kilometers per hour. And the battery can last up to nearly 600 kilometers, depending on which model you go with.
---
3.

Kia Forte
| | |
| --- | --- |
| Total sales in 2021: | 14,428 |
| Trim levels available: | Seven |
The Kia Forte also held onto some respectable sales in 2021. A major factor in these sales is likely the reasonable price point this car is available at. And just like some of the other compact cars on this list, you can even get into the fully loaded trim for under $30,000.
One thing that the Forte doesn't offer is a hybrid engine. With that said, even Kia's gasoline engines still have great fuel economy, which is an important factor nowadays, with the price of fuel as high as it is.
---
4.

Toyota Corolla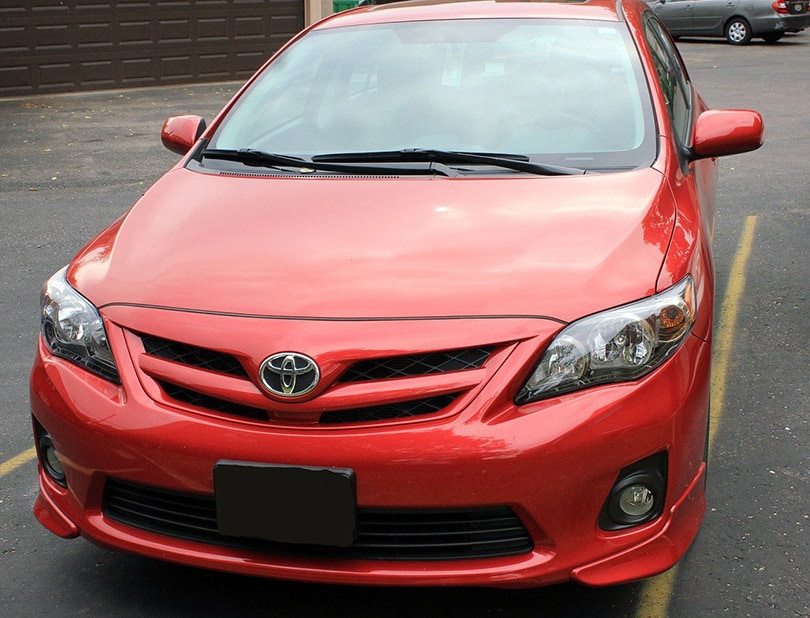 | | |
| --- | --- |
| Total sales in 2021: | 40,020 |
| Trim levels available: | Eight |
Since its production began in the late 60s, the Corolla has been one of the most popular cars ever built. And as demonstrated by its respectable Canadian sales when other sales decreased, it can easily be classified as one of the best-selling cars in Canada.
Just like the Camry, you have eight different models to choose from, each with a gas engine or a hybrid powertrain for the fuel and environment-conscious consumer. One thing that makes the Corolla so popular is that even the fully loaded trim level comes in at under $30,000, so it's an economical buy as well.
---
5.

Hyundai Elantra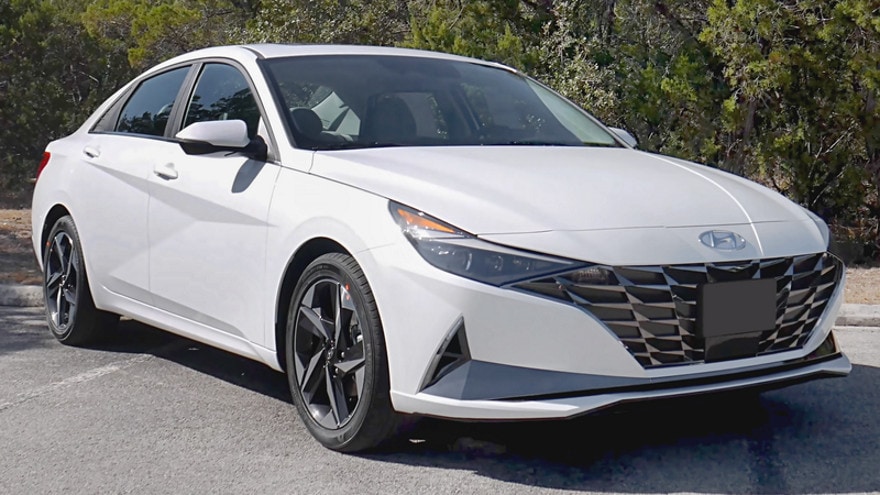 | | |
| --- | --- |
| Total sales in 2021: | 26,312 |
| Trim levels available: | Three |
The Hyundai Elantra is another one of the best-selling cars in Canada that offers great available features at a reasonable price. Like a few others on this list, the Elantra isn't available with hybrid or electric options. However, you can still count on pretty darn good fuel economy, which is likely a big reason they're such a popular car.
Hyundai offers the Elantra in three different trim levels that have a variety of features. And then, on top of that, you can opt for some optional things between packages.
---
6.

Honda Civic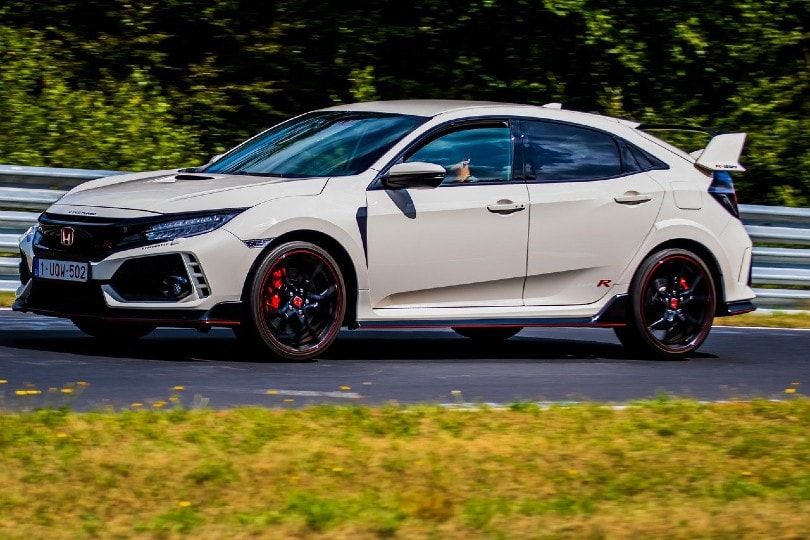 | | |
| --- | --- |
| Total sales in 2021: | 43,566 |
| Trim levels available: | Fifteen |
For many years, the Honda Civic has been at or near the top of North America's popularity and sales reports. Last year was no exception in Canada, with over 40,000 units sold. The fact that Honda offers so many configurations with the Civic seems to help with its popularity.
For example, you can choose from a sedan, SI, or Hatchback, each with several trim-level options. Or you can go for the super sporty Civic Type R, which is a race-ready street-legal car.
---
7.

Volkswagen Jetta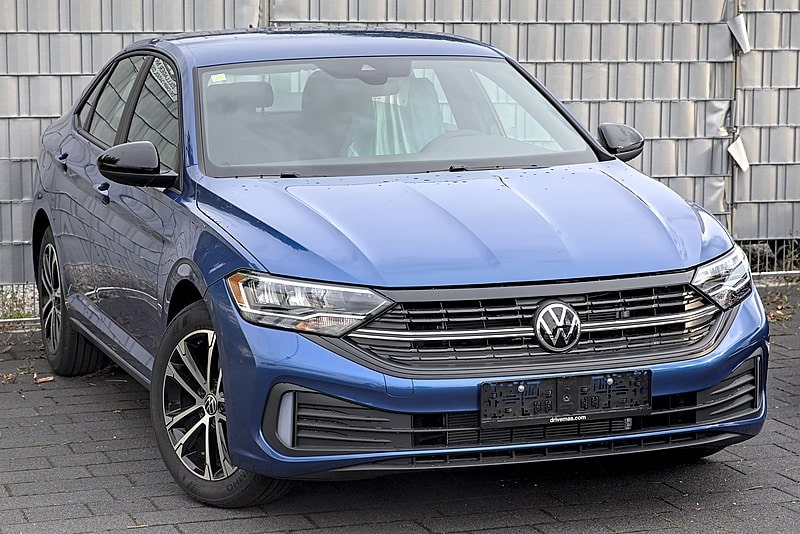 | | |
| --- | --- |
| Total sales in 2021: | 12,584 |
| Trim levels available: | Three |
Volkswagen is a brand often praised for its high-quality vehicles at reasonable prices. Despite the limited inventory from ongoing supply issues due to global supply chain problems, VW still sold a respectable number of Jettas last year.
One nice thing VW does with their vehicles is simplified trim levels. With only three trim options to choose from when you get a Jetta, you don't have to worry about being overwhelmed with options.
---
8.

Mazda 3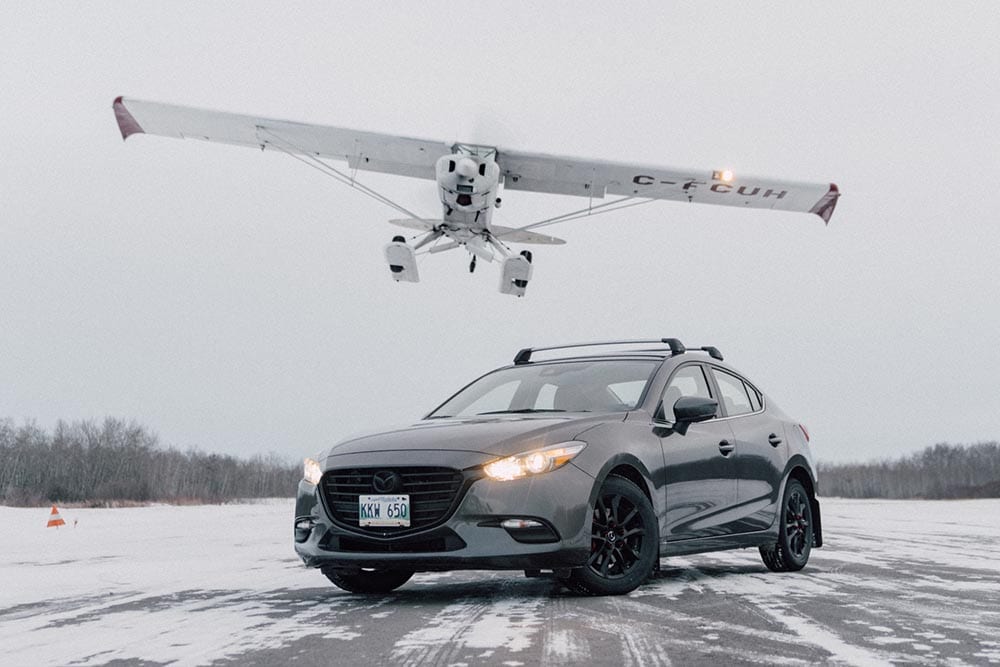 | | |
| --- | --- |
| Total sales in 2021: | 21,904 |
| Trim levels available: | Three |
Mazda is one of those brands that's commonly considered a sporty car. Whenever they design a new car or SUV, it seems that a sporty feel and look are front of mind. The Mazda 3 is no different and judging by over 20,000 units sold last, it earns its place on a list of the best-selling cars in Canada.
If you're going with the higher trim levels, you can expect to pay a little more than most others on this list. However, Mazda includes excellent performance, technology, and quality-of-life features that you'll enjoy.
---
9.

Nissan Sentra
| | |
| --- | --- |
| Total sales in 2021: | 10,015 |
| Trim levels available: | Nine |
The Nissan Sentra has nine trim levels spread between manual and automatic CVT transmissions. Typically, you can save a bit of money by buying an equivalent trim level with a manual transmission.
Another great thing about the Sentra is that you can get a fully loaded model with a CVT transmission for under $30,000, which is a good price point for a midsize car. One downfall of Sentra is there are no electric or hybrid options. So, even though the fuel mileage is decent, they won't be as environmentally friendly as they could be.
---
10.

Volkswagen Golf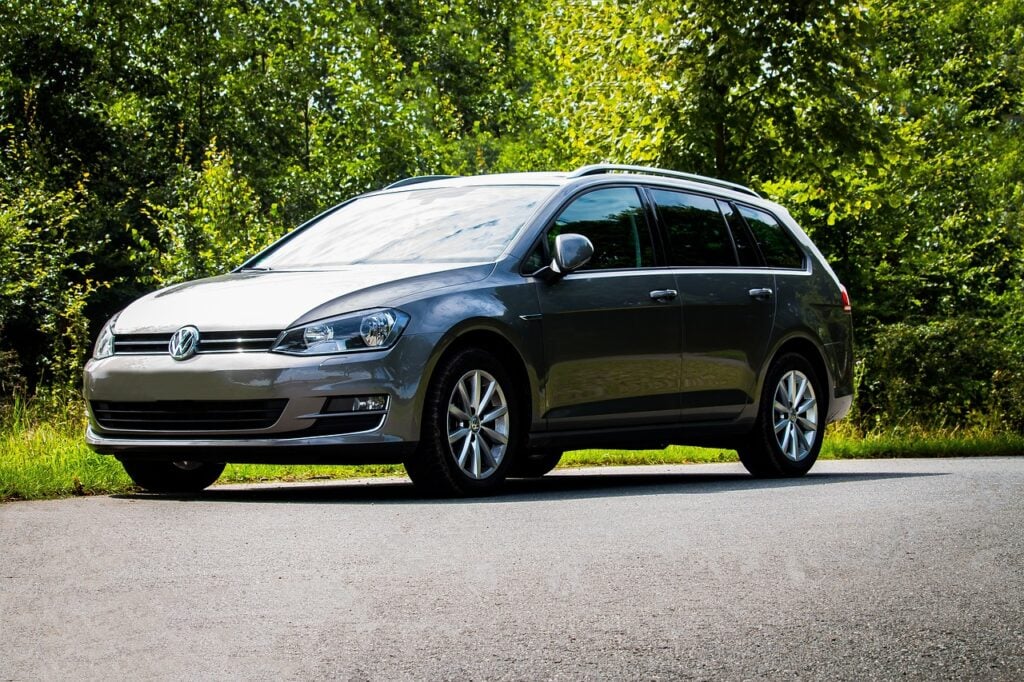 | | |
| --- | --- |
| Total sales in 2021: | 8,587 |
| Trim levels available: | Three |
Even though the VW Golf is on the higher end of the scale compared to most of the options on this list, it remains one of the best-selling cars in Canada. Although, based on its sales, it does seem to be a more exclusive group of people that purchase it.
Compared to the Jetta, the Golf does offer an increase in power and performance, which makes it a great choice for the car enthusiast.
Closing Thoughts
If you're looking for a great new car, you have many options. Most of the best-selling cars in Canada offer you great value mixed with an array of options and provide peace of mind regarding overall price and fuel economy.
One interesting thing to keep in mind is the push for electric vehicles. If you want to upgrade or get a new car, you may want to consider it within the next few years. Many manufacturers are committing to dropping most of the gas-powered vehicles to be replaced with battery-powered options.
See also: 14 Distracted Driving Facts Statistics in Canada
---
Featured Image Credit: bahonya, Pixabay