10 Car Sales Statistics in Canada – 2023 Update
Note: This article's statistics come from third-party sources and do not represent the opinions of this website.
Except for a few years that we will look at below, the car sales industry in Canada has had fairly consistent growth and stability. However, when the economy suffers, these statistics show that automotive sales are one of the first things to suffer as well.
This article explores several statistics demonstrating some of the industry's highs and lows. It also looks at four brands that hold the highest market shares for total vehicle sales in Canada.

10 Canadian Car Sales Statistics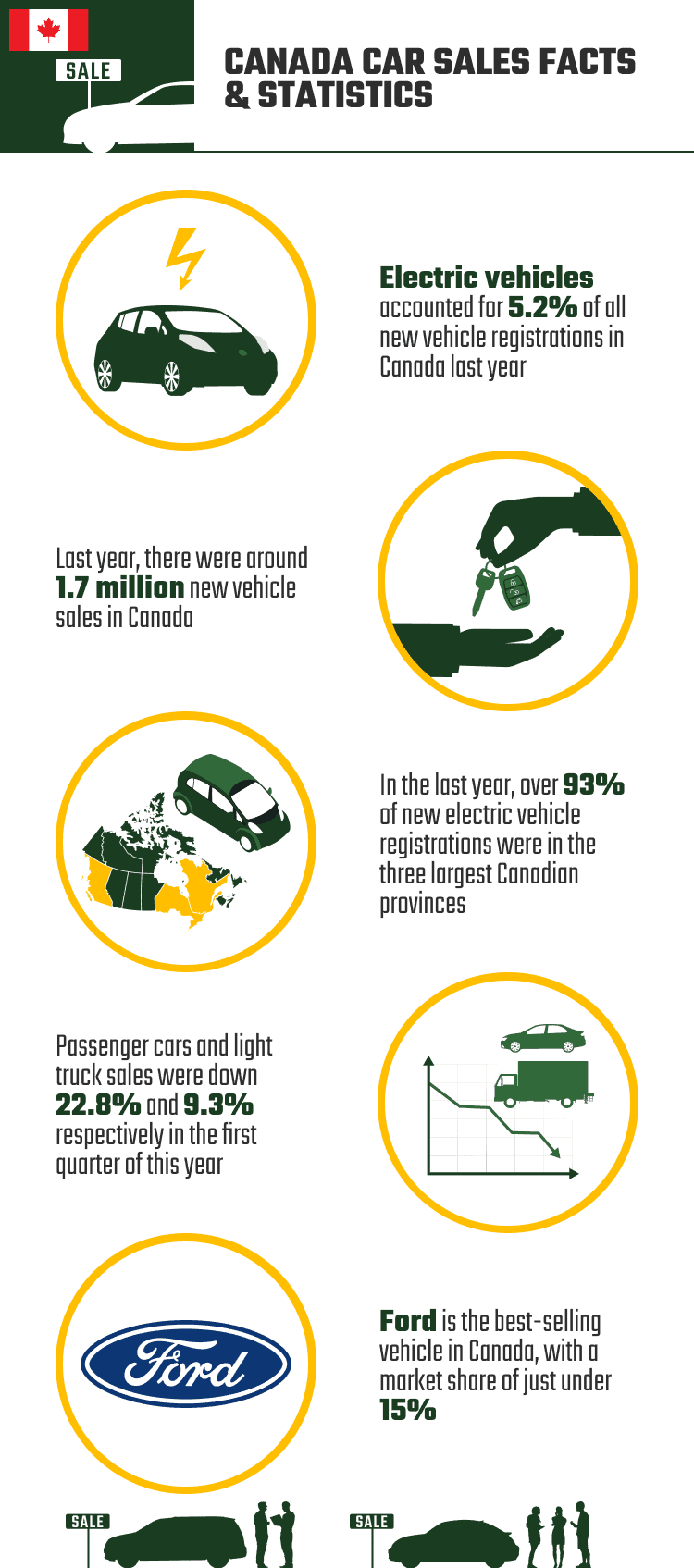 Overall Sales
1.

The Canadian automotive sales industry saw an average of 4.9% in annual growth between 1946 and 2018.
(GoodCarBadCar)
When looking at a considerable period like this statistic, it's important to understand that the 4.9% is an overall average, and doesn't necessarily represent the change year after year. For example, the worst year for car sales was a 23% decline in 1982.
On the other hand, the best year the industry had was a 92% increase in 1946. The number of cars sold doesn't even come close—considering, in 2017, Canadians purchased 2.1 million new cars, as opposed to 120,000 in 1946. However, the growth, year over year, was exponential.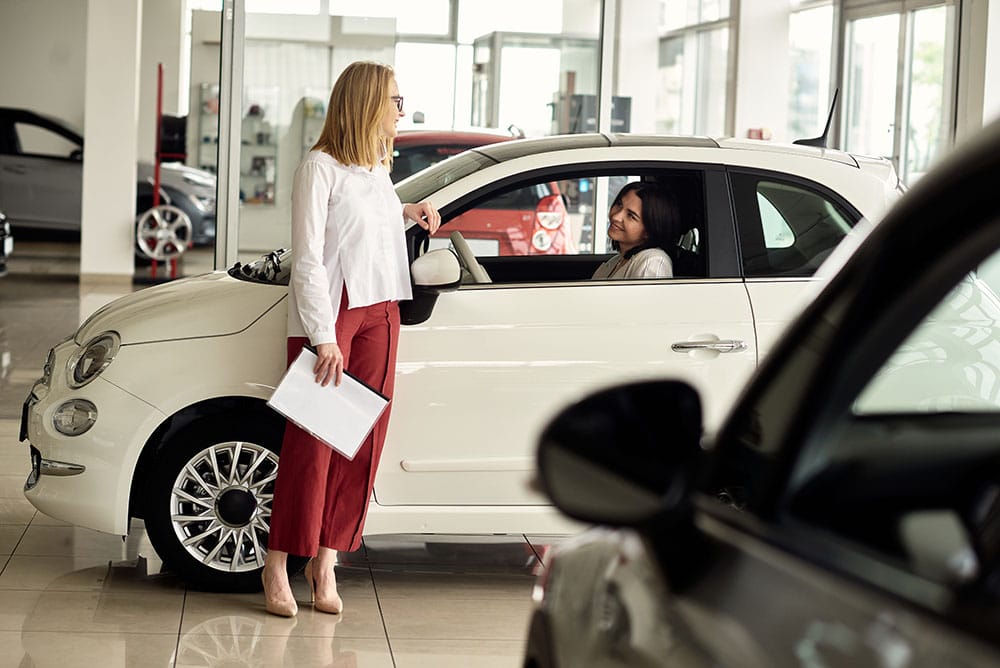 ---
2.

There was nearly a 16% decrease in new automotive sales in 2020.
(GoodCarBadCar)
While it wasn't quite the decline that 1982 saw, 2020 was not a good year for the car sales industry. A 16% decrease in sales is massive when you consider that there are millions of cars sold every year now, not thousands.
The pandemic is the primary reason for this, as people suddenly did not have the same disposable income or job security they once had. Then, there was the complication of completing a sale that was traditionally done face-to-face.
---
3.

Electric vehicles accounted for 5.2% of all new vehicle registrations in 2021.
(StatCan)
One thing we may not have dreamed about 70 years ago would be the increased demand for electric vehicles. But here we are, with over 5% of all new vehicle registrations being electric (or zero-emission) vehicles in 2021.
This may not seem like a massive jump, but yearly growth occurs. Plus, many major manufacturers, such as Ford and General Motors, are making massive promises to provide many new electric and hybrid vehicle options in the future. Then, you have companies like Tesla, that build their brand around electric vehicles.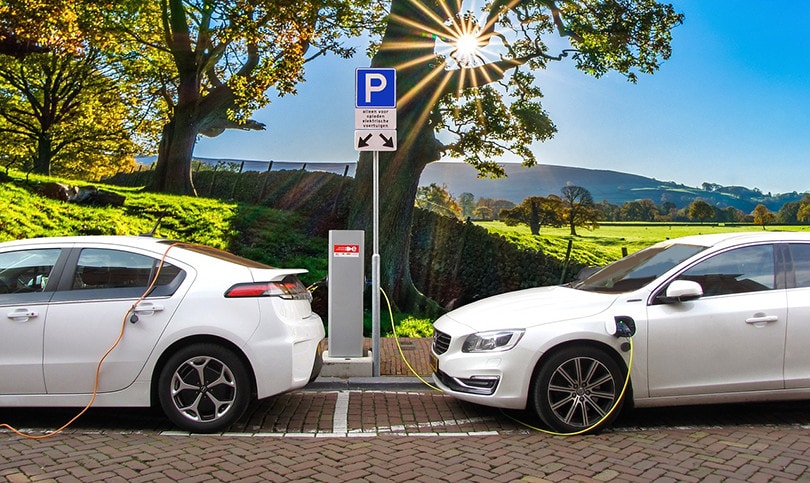 ---
4.

There were around 1.7 million new vehicle sales in Canada in 2021.
(Statista)
Last year, as the threat of the pandemic lessened and restrictions loosened, vehicle sales were able to start climbing out of the 16% decrease from 2020. The 1.7 million new vehicles sold in 2021 gave the industry approximately a 7% increase overall. The commercial segment, specifically, saw nearly a 9% increase. One thing that a healthy car sales industry tells us is that the economy is doing reasonably well again.
---
5.

Over 93% of new electric vehicle registrations were in the three largest provinces in 2021.
(StatCan)
Out of the nearly 330,000 new electric vehicles sold in 2021, over 93% came from three of Canada's ten provinces. Ontario, British Columbia, and Quebec shared this massive increase of new registrations. This makes sense, considering the sizable populations of these three provinces. Plus, all three of them have some of the largest cities in the country.
One interesting thing that this statistic indicates is that Eastern Canada seems to be adopting this green technology faster than the rest of the country.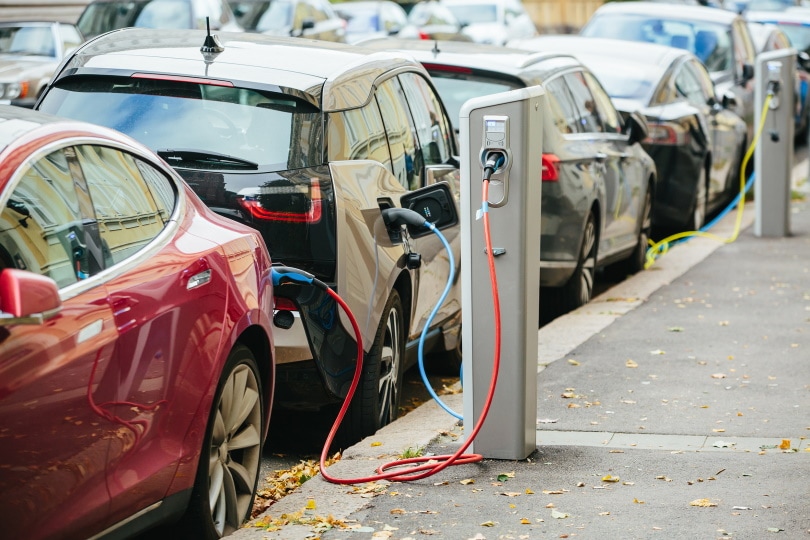 ---
6.

Passenger cars and light truck sales were down 22.8% and 9.3%, respectively, in the first quarter of 2022.
(MarkLines)
Even with a strong increase in sales during 2021, they dipped again at the beginning of this year. Passenger cars definitely saw the brunt of the loss, at nearly 25%. Whereas, light trucks took a significantly smaller hit to their sales.
Even with this decrease in sales, both segments are forecasted to finish off the year strong. There probably won't be a massive jump, but the industry as a whole is beginning to stabilize again.

(Statista)
Ford has been Canada's number one producer of vehicles for a number of years now. 2021 was no different, when they held onto 15% of the market share. This is largely due to the massive popularity of the Ford F-Series pickup trucks, which were up 5% in sales in 2021, accounting for 59,321 units sold.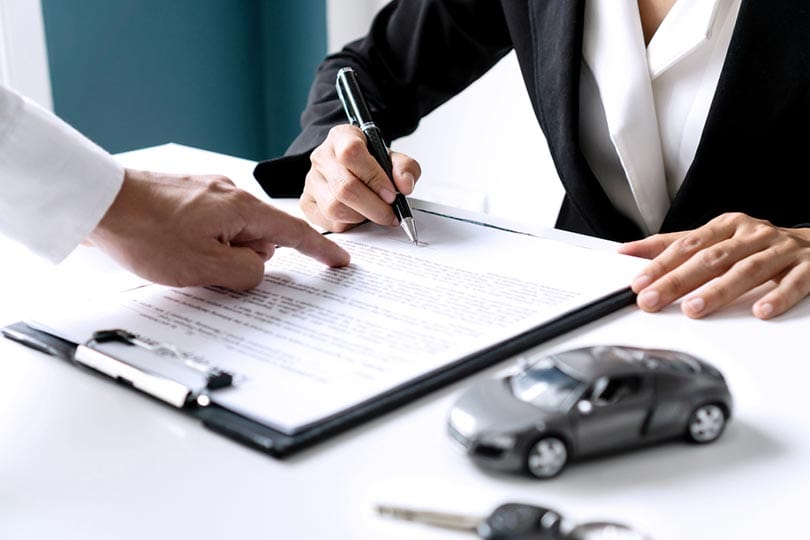 ---
(Statista)
Not far behind Ford, we have General Motors (GM), with a 12% market share. GM is typically considered to be North America's leading automotive producer overall. However, they are not the number one selling in Canada. But that doesn't stop them from selling well over 100,000 units consistently, year after year.
---
(MarkLines)
Despite slowing down this year, Toyota's sales held just under 13% of the market share in 2021. What makes this impressive is that in the first quarter of 2022, the market share remained almost unchanged with a 0.1% difference from the first quarter of 2021.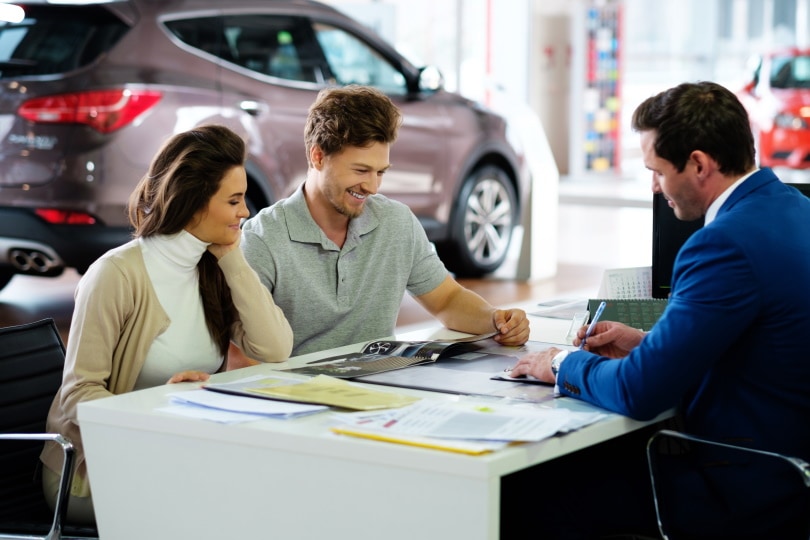 ---
(Statista)
Chrysler brings up our final statistic for the highest market share. It's the only one in our top four below a 10% market share. Previous to this, in 2020, Chrysler's market share was almost 11%. So, unlike our other brands on this list, Chrysler seemed to take the biggest hit in sales through the pandemic.

Frequently Asked Questions About Car Sales in Canada
What are the best things to ask the car dealer when purchasing a new car?
The automotive sales industry has received a bad reputation in the past for not always being the most transparent or above board. While much has changed with different legislations and regulations, there's always a chance of meeting a dishonest dealer.
You want to ask the dealer or salesperson about a few things, including typical wait times for warranty work, the finance process, and any non-advertised promos or sales.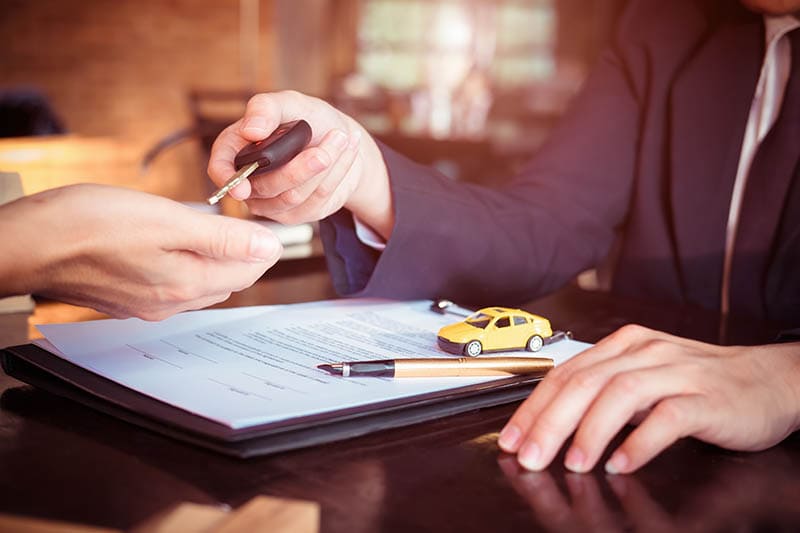 What is the best-selling car in Canada?
While Honda doesn't have the highest market share in Canada, the Honda Civic is the best-selling car in Canada, and has been for the last 14 years. (Honda)
What are the best times to purchase a new vehicle?
At the end of the day, the best time to purchase a new vehicle is when you're ready to buy it. But if you're looking for the best deal, typically, the best months to buy a car are October through November. During any other month, shopping towards the end of the month will usually get you the best deal, because sales professionals are looking to meet monthly quotas, which could be good for you.

Conclusion
If you're wondering about the automotive industry's health, we think these statistics show a positive climb. There are always hiccups along the way, and the industry has been plagued with some really bad years. However, the experts forecast that sales growth is headed in the right direction.
---
Featured Image Credit: 4 PM production, Shutterstock