7 Urban Interior Design Ideas You Can Try Today (With Pictures)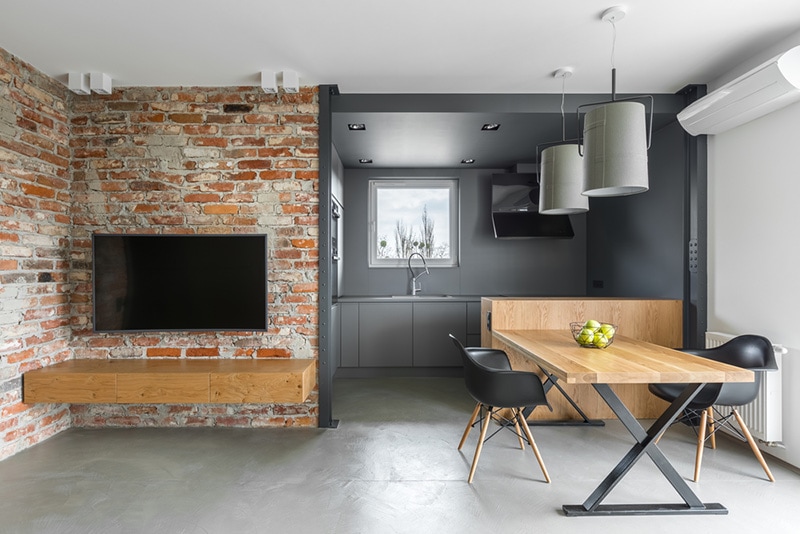 Combining elements of industrial to mid-century to modern styles, the urban interior style adds a timeless quality to a sophisticated contemporary dwelling. Lacking any austerity, these designs imbue comfort without sacrificing class, creating charming retreats that stay true to your discerning taste.
Urban interiors embrace varied textures, open spaces, and a marriage of luxury and practicality, capturing the city's essence on your terms. Find the inspiration for your ideal layout with these seven urban interior design ideas.

The 7 Urban Interior Design Ideas
1.

Plush Features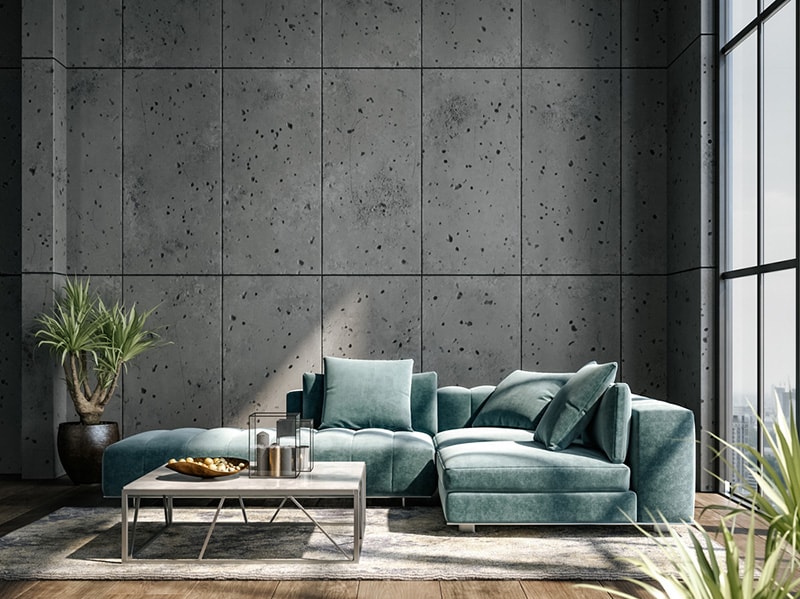 Urban interiors remind us that styles can be minimalist and sharp while retaining warmth and coziness. Of course, furniture and accessories are essential elements in the design, but don't require the precise geometry of certain industrial or ultra-modern aesthetics, allowing you to prioritize the feel alongside the look.
Shoot for high-end appeal that exudes welcoming comfort. A plush shaggy rug feels wonderful underfoot as it breaks up the hard flooring. Meanwhile, a deep, sumptuous armchair ensures upscale relaxation. Find soft textures and materials in your furniture and accessories to break away from an overtly cold industrial style.
---
2.

Earthy Palettes
While neutral grays have their place to modernize the look, an earthy color scheme supplies a natural angle that softens an interior into an urban look. The warm hues in these palettes provide smooth transitions from versatile, foundational neutral tones to vibrant highlighted colors.
Crisp hardwood floors lead to colorful flare in accessories and focal features like lively green rugs or a flashy yellow loveseat. Lush potted plants can complement a supple brown leather sofa over a concrete floor. The earthy approach is tried and true and an effortless way to attain cohesive contrast in your space.
---
3.

Marry Stone with Wood and Wicker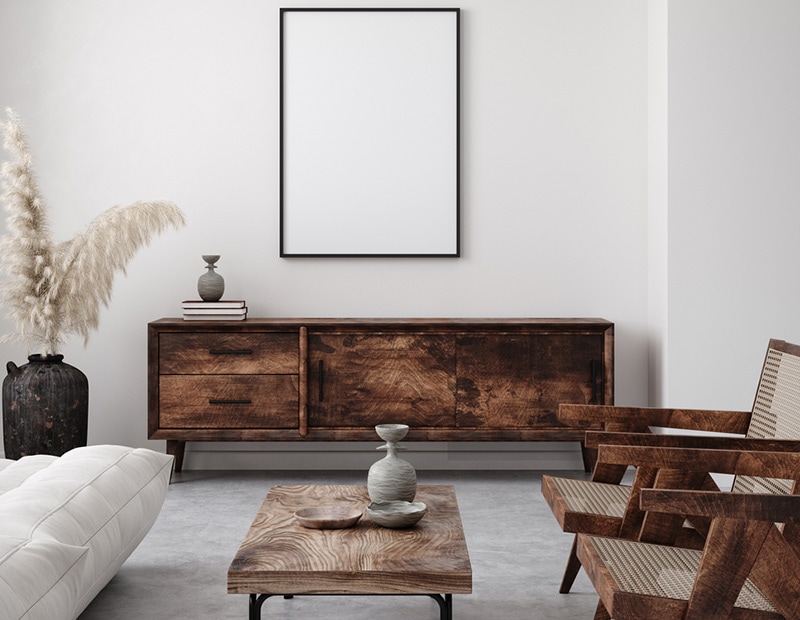 Urban designs are more elemental than metal-heavy industrial interiors or glassy modern abodes. Though those materials are perfectly at home in the style, urban spaces often incorporate more natural, organic textures in eclectic mixes.
Create intriguing yet soothing points of contrast by mixing light wood bar stools against a marble countertop. Place wicker dining chairs over a concrete floor, or position a carved stone vase atop a rustic cabinet. The varying tones, textures, and hardness will let you expand and explore the possibilities while staying true to the urban style.
---
4.

Find the Statement Piece
With color, texture, scale, and form, you can find the statement piece that brings your personality to the forefront of the space. You don't want to overburden the area with showiness, nor must you resort to gaudiness to grab attention.
Select a few meaningful pieces that grab attention in noteworthy ways. Oversized wall art, an enormous velvet sofa, or a colorful patterned rug are straightforward solutions. Or, you can invest in lighting, tilework, or window coverings to create unexpected bold highlights.
---
5.

Mix in Metals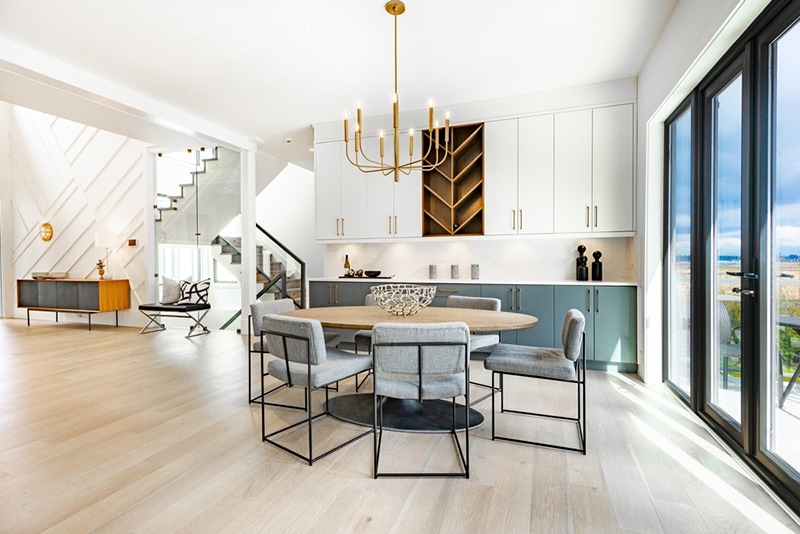 Metals are a crucial addition to the urban interior's eclectic material array. With metals, you gain striking contrast that brings in the industrial side of the style. But perhaps more importantly, you gain strength and quality without added volume.
Airiness is a central characteristic of the urban style. While natural stone and wood relax the mood, they can get bulky if you lean on them too heavily. Elements like thin metal lamps, sharp lighting fixtures, and mid-century chair and table legs keep the space open and the light flowing.
---
6.

Vivid Black and White Lines
Moments of stark contrast break up the urban interior to increase interest and add depth. Sophisticated points of black against light colors create drama and illusion; it's a clever mode of minimalist artistry that's easy to execute and does wonders for the aesthetic. Black metal legs on stools, black vases on a white wall, or a spindly black chandelier are only a few minor items that can have a massive impact on the room.
---
7.

Emphasize Scale
When texture and color don't effectively guide the eye, add visual appeal, or capture your personality, playing with scale enhances interest without wrecking the minimalist look with extra elements. Show off your room the way you want by creating off-beat mixes of different-sized pieces.
Make a bold sofa even more magnificent by pairing it with slim floor lamps, or broaden the presence of a small piece of art by positioning it against sweeping negative space. And scale isn't only about juxtaposing large and small features. Add oversized or undersized patterns and prints on area rugs, pillows, and wall hangings to create a one-of-a-kind urban interior.

Conclusion
Urban interiors utilize a flexible design style that may match the wide-open city loft but can still adapt to a suburban family home. In this style, you can enjoy all the elegance of a modern or industrial abode without losing the practicality of comfort.
Since it's more forgiving than many realize, an urban design may perfectly fit your style and needs. With these urban interior design ideas to help you get started, you can quickly and easily make the look all your own.
See also:
---
Featured Image Credit: Dariusz Jarzabek,Shutterstock