10 Vegetable Smoothie Recipes (with Pictures)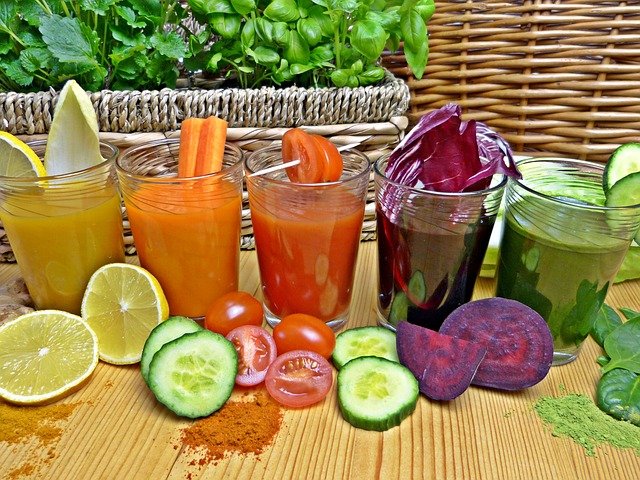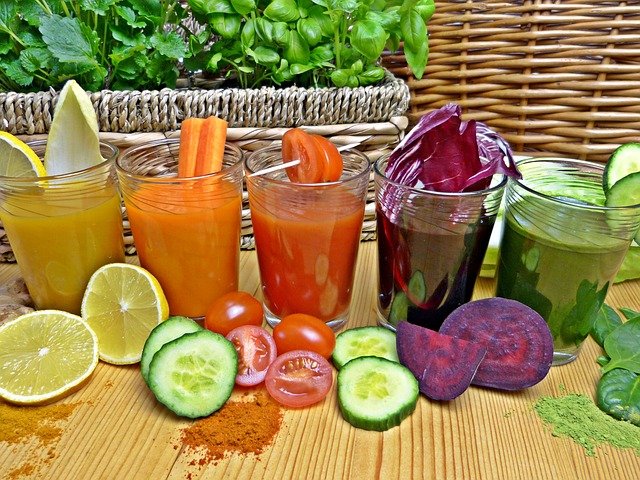 Adding a ton of vegetables to a smoothie is a great way of sneaking in your daily servings. However, the earthy and otherwise odd flavors can make or break your smoothie texture and taste. The know-how of adding the right veggie to a smoothie is something that can be cracked with a ton of practice and of course, trial and error. Devoting a ton of time and potentially wasted ingredients on searching for the right ratios might be a bit discouraging. Luckily, we have gathered a handful of the most delicious, veggie-based smoothies for you to try, that have already managed to take out the guesswork.
As you scour the list below for your next favorite smoothie recipe, you'll notice that some of the veggies are common and ones you've likely used in your smoothies before. Among these familiar ingredients, there are some unsuspecting vegetables that you might think have no place in a smoothie. But trust us, every recipe on this list is worth a try. You might surprise yourself at how well cauliflower pairs with peanut butter or green peas is complimented by citrus.
Enjoy!


Top 10 Vegetable Smoothie Recipes
1.

Smoothie with Frozen Peas
Whether you have frozen or fresh peas, this recipe is adjustable for both. This smoothie is inexpensive to make, incredibly simple, low calorie, and beyond refreshing. Peas might be an unsuspecting ingredient for a smoothie but they are certainly worth a try! Get the recipe here.
---
2.

Kale Smoothie
Kale and ginger are a powerful combination if you are looking for a smoothie that can boost your metabolism and detoxify your body without sacrificing taste. Raw honey and cinnamon add a hint of sweetness. Get the recipe here.
---
3.

Very Veggie Smoothie
Chard is the only vegetable on this recipe's ingredient list, but that doesn't mean it should be looked like less of a veggie smoothie. The addition of chard makes this drink packed full of vitamins you wouldn't otherwise receive from your average fruit smoothie. Get the recipe here.
---
4.

Red Pepper Smoothie
Peppers are known for being a naturally sweet vegetable making them a perfect match for the bright and delightful strawberry. This recipe also includes cucumber and white tea – a real game-changer for those summer months. Get the recipe here.
---
5.

Chocolate Spinach Smoothie
A chocolate treat with a nutritious spin. This recipe is a great way to change up the fresh and bright smoothies you drink regularly. Mixing up your rotation with new and exciting recipes will help keep you and your smoothie game on track. Get the recipe here.
---
6.

Spinach Apple and Carrot Smoothie
Spinach is a common smoothie ingredient. Although you may have a smoothie that already calls for spinach, we insist you give this combo a try. If you are new to smoothies, this will be one that's both refreshing and revitalizing. Get the recipe here.
---
7.

Broccoli Smoothie
Brocolli has never had the greatest reputation in the veggie world but we are reinventing how delicious it can be by combining its earth and natural flavors with that of our favorite fruits. Anyone who gives this smoothie a shot will be pleasantly surprised. Get the recipe here.
---
8.

Cauliflower Peanut Butter Smoothie
Recently, cauliflower has become the healthier substitute for almost anything including potatoes, rice, and even pizza crust. So of course it was only a matter of time before this versatile vegetable made its way into smoothie recipes. if peanut butter is a flavor you can't live without, this one is a must-try! Get the recipe here.
---
9.

Chocolate Black Bean Smoothie
You might have used black beans to recreate a healthier version of a brownie. With this recipe, you can skip the baking, and take your brownie flavors on the go in a rich and creamy smoothie. Get the recipe here.
---
10.

Snickerdoodle Chickpea Smoothie
Chickpeas are the primary ingredient in dishes such as hummus and falafel, but have you ever heard of adding these superfoods to your smoothie? Well, we recommend that you give these little gems a try. This recipe combines the best of both worlds by transforming your smoothie into a delightful dessert-like treat.  Get the recipe here.


Conclusion
Trying new smoothies should be a fun and exciting experience. Finding new ways of incorporating vegetables into mealtime is a great way of nourishing yourself and your family. We hope that you have found a recipe here that you will enjoy for years to come! Please feel free to share this list of vegetable smoothie recipes with your fellow veggie lovers or smoothie enthusiasts.
Try a few other recipes:
---
Feature Image Credit: Silviarita, Pixabay