Vitamix 5300 vs 6300: Which Blender is Better?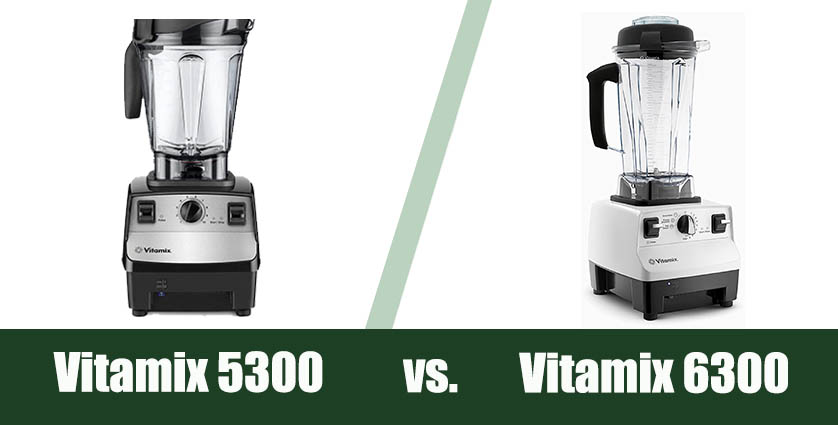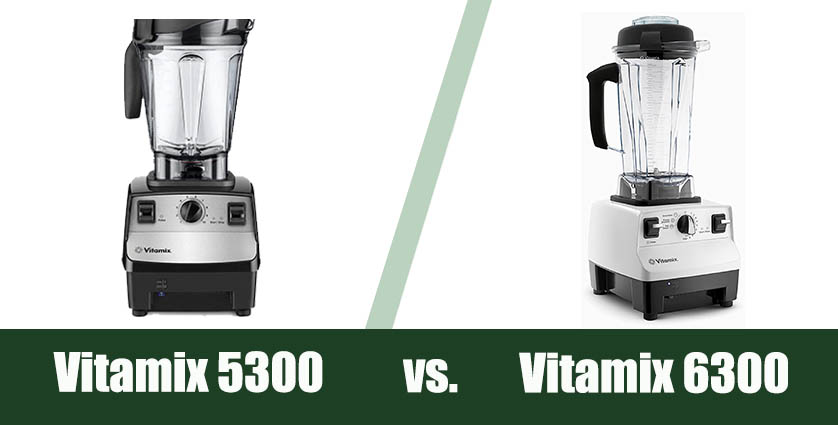 Rating
Image
Product
Details

Best Choice

Vitamix 6300

Pre-Programmed Settings
Easier to Store
More efficient
CHECK PRICE

Best Price

Vitamix 5300

More Affordable
Pulse Feature
Variable Speed
CHECK PRICE
Ladies and gentlemen, today's decision is a tough one in the best possible way. The two contenders covered in this review are the Vitamix 5300 and the Vitamix 6300—both high-powered blenders with enough features to easily satisfy the needs of most users.
The decision is hard because of just how good both of these products are. In terms of problems, this isn't a bad one to have, right?
Vitamix is known for consistently making some of the best blenders on the market, so it's no surprise that both of the options listed here are so good.
And they are good. Both blenders feature aircraft-grade steel blades, powerful motors, 64-ounce containers, and a plethora of speed settings to offer you perfect control over whatever you're preparing.
All of this said the 6300 could be thought of as an improved version of the already very impressive 5300. It features, a shorter and stouter container for easier storage and easier blending, and (thanks to three pre-programmed settings) it's even easier to use.
Bearing all of this in mind, the 6300 must be the clear winner, right? Not quite. The 5300 is more affordable, which will appeal significantly to buyers who want to save money while getting a top-tier blender.
It's a tight match, but we aim to make the decision easy for you as we now dive deep into our comparison!
---
What are the differences between them?
Container Sophistication (Winner – the Vitamix 6300):
Of all the components of a blender that could be thought of as sophisticated, the container probably isn't the first that comes to mind. However, the container truly is more important than it may initially seem.
First, we should mention that both units come with really great containers. In either case, you can make up to half a gallon of whatever you're blending.
However, the sheer size of Vitamix's 64-ounce containers has, in the past, made them difficult to store in cabinets—an issue that plagues the 5300.
The 6300 corrects this problem by featuring a shorter, wider container. Besides the obvious fact that a short container will be easier to store, it also makes blending a little bit simpler. Since the container featured in the 6300 is very wide at the base, ingredients have an easier time falling into the blades. This reduces the need to pause during your blending sessions to push down ingredients.
While none of these features are absolutely necessary, they're certainly something to appreciate.
Ease of Use (Winner – the Vitamix 6300):
The 6300 also wins out for ease of use. The three pre-programmed settings that you get here allow you the option to make hot soups, cold desserts, and smoothies simply by pressing a button.
Historically, presets have often been left out of Vitamix blenders. This is because the more experienced cooks who tend to use these products generally prefer to exercise complete control over the speed settings.
You can still do that here. But for days when you don't want to have to think too much, the presets will be of help.
Of course, you can still make soups, desserts, smoothies, and much more with the 5300. You'll just have to play around with the speed settings a little bit to make it happen.
Price (Winner – the Vitamix 5300):
Last but not least, we have the matter of price. Truly, neither of these blenders will ever be considered cheap. However, the 5300 is definitely less of a financial burden.
While this is the only category where the 5300 wins out over the 6300, it is an important category. The opportunity to save a tidy sum by going with the 5300 may very well lead some shoppers to consider overlooking the rest of the ways in which the 6300 tops it in performance.
Buyers who are trying to keep their spending to a reasonable level are going to want to think about purchasing the 5300.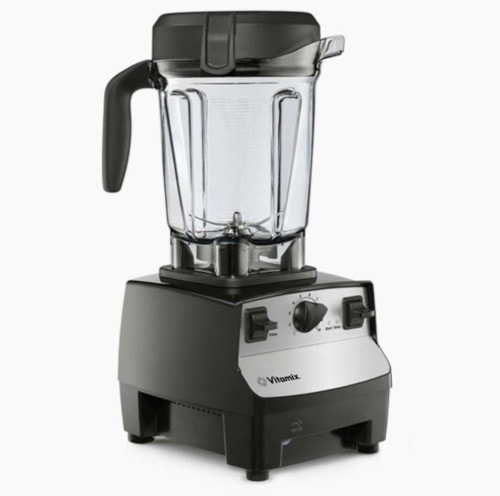 Quick Rundown of Vitamix 5300:
Vitamix 5300 Blender, Black
2.3 HP motor: 120 Voltage: 50/60 Hz: 11.5 Amps:
The Vitamix 5300 offers power and convenience, with a faster, yet quieter, motor and a low-profile, 64-ounce Low-Profile container that...
Dimensions: 17.25 x 8.75 x 7.25 in. 7-Year Full Warranty
Pros
More Affordable than 6300
2 Horsepower Motor
64-Ounce Container
Plethora of Speed Settings
Cons
Harder to Store than 6300
No Presets
---
Quick Rundown of Vitamix 6300:
Pros
Three Pre-Programmed Settings
2 Horsepower Motor
Easier to Store than 5300
Speed Settings
---
What the Users Say
User reception for these, and for most Vitamix blenders, is overwhelmingly positive. Users are particularly satisfied with the pre-programmed settings that come with the 6300. It sounds like a basic feature, but the absence of settings is a real obstacle for some cooks.
People like being able to make unique dishes, such as soup or ice cream, in the blender without even needing to think about how to go about doing it.
Versatility is another salient talking point with both options. The ability to make both ice cream and soup at all, regardless of the presets, is something that excites users who have never had such a high-powered blender before.
The biggest issues that we hear about all pertain to the Vitamix 5300. Specifically, we encounter people who struggle to adapt to the speed settings. If you're in a rush in the morning (like most people) you may not have the time or the energy to figure out what speed setting is best suited to make your family smoothies.
This point aside, people truly like both blenders.
Note: we also recently compared the Vitamix 5200 against the 5300. You can see our findings here.

Conclusion
As we said, it's going to be a hard decision. On the one hand, the Vitamix 6300 unambiguously wins out in most important categories. If your objective is simply to get the most efficient blender that you can find, this is going to be the one for you.
Still, it's hard to discount the savings that you get by going with the 5300. If you want to keep your spending at least somewhat moderate, this is certainly something to think about.
The decision is yours. The good news is that after reading this review, you are well-equipped to make it.
---
Featured Image Credit: Amazon