16 Walkout Basement Ideas & Design Tips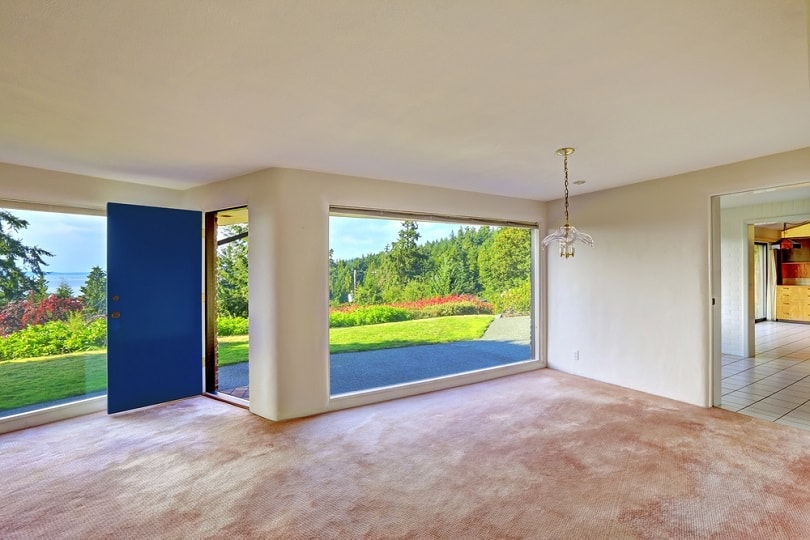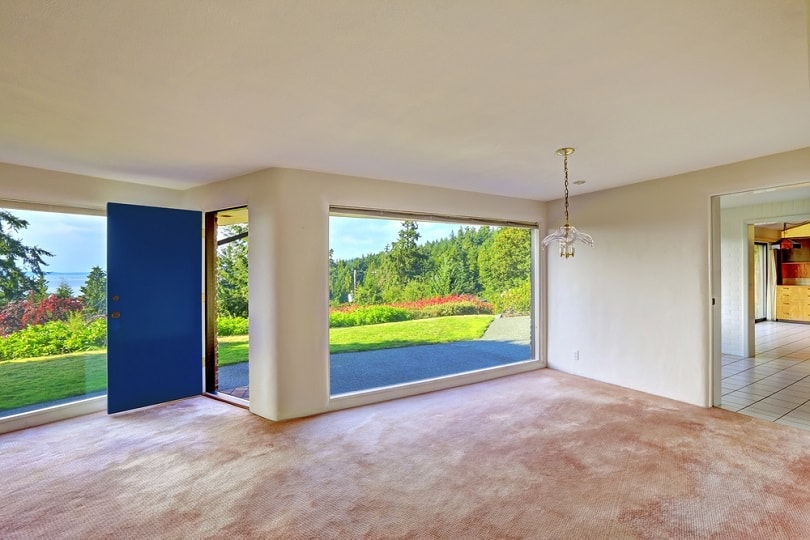 The walkout basement is usually located on a slope so that one end of the property is underground while the other faces out. By adding a window, multiple windows, or doors to the external wall, it is possible to incorporate plenty of natural lighting, as well as access, to what can be a sizeable area of the property. Renovating and converting your walkout basement could provide you with a whole extra floor, and you are only limited by your imagination and your design, as to what you can do with this incredible living area.
Below are 16 ideas of how you can use your walkout basement. While some are more fantastical than others, they all provide a little inspiration so that you can come up with the perfect basement for your property.

Walkout Basement Ideas (16 Design Tips)
1.

Play Room for Kids
Use the solid walls of the basement for cupboards and drawers, and the stairs, leaving the walkout area for glazing. This gives you plenty of room to put kids' toys and other items that are ideal for a child's playroom. Having a playroom in the basement means that you don't have to put up with the thundering footsteps of excited children coming from the floor above.
---
2.

Play Room for Adults
Also referred to as the man cave, this is the adult equivalent of the child's playroom. It usually includes a selection of games, for exambasple, a pool table or foosball table and dartboard. It may also have a bar or, at the very least, a beer or wine fridge, and it will usually have seating, tables, and potentially even a TV viewing area.
---
3.

An Underground Bar
You can turn your underground area into an underground bar, literally and figuratively. Use reclaimed wood, from pallets for example, and use art deco style lighting and other decorations. Adorn the walls with traditional bar signs and posters, incorporate stools and maybe throw in a pinball table or slot machines to get the traditional underground bar look.
---
4.

Cinema Room
Half of a walkout basement is virtually free of natural light. While this can be a burden when you're trying to add living space or create somewhere with a homely feel, one way to take advantage of this lighting feature is to adopt a cinema room. Add a large screen TV on one wall and comfortable seating facing it. Alternatively, you can install a projector screen or ensure a perfectly flat white wall, free from bumps and dirt, and use that as a projector, and install traditional cinema or theatre seating.
---
5.

Sports Room
With the right equipment, you can turn the basement into just about any sports court or sports room. Buy rubber floor mats, install backboards and hoops, and create an underground basketball court. There's nobody downstairs to hear you leaping around.
---
6.

Underground Gym
Another sporty use for the walkout basement is as a home gym. Add equipment like running machines or cycling machines, incorporate gym mats and other equipment, and if you have a great looking view from the walkout patio, why not add yoga mats for a peaceful and relaxing mindfulness area?
---
7.

Skatepark With Quarter Pipe
This is no easy transformation, but if you or anybody in your home loves to grind, transition, or to pump ramps, you can set up a reasonable affectation of a skateboard within your own basement confines. You might not be able to fit a full bowl and halfpipe, but you could get a quarter pipe and some basic street props in there.
---
8.

Gymnastics Tumble Area
You may have to be creative with your use of space, depending on how much basement area you have, but if you're into tumbling or vaulting, you can integrate a practice studio under the house. You might struggle to get a full set of gymnastic rings down there, but you could always store them in the basement and set them up on the basement patio in fine weather.
---
9.

Study and Library
Considering at least one-half of your walls will be unbroken, i.e. they will have no windows, they offer a great opportunity to install bookshelves. You can add a reading nook, or a reading bench under one of the windows you do have, offering natural light as well as somewhere to idly stare as you indulge in your favorite read.
---
10.

Pool View
If you have room and the facilities, you could try adding an underground pool in your basement. Alternatively, build the pool out the back of the walkout patio, open the patio doors, and combine the basement as a sort of dry area, indoor bar, and changing area, with the pool and poolside lounge area.
---
11.

Open Patio
You don't need the lake view out the back of your property, although it would benefit your walkout basement design to have it. Use giant patio doors, plenty of seating, and benches and tables, to create a seating and lounging area that encompasses both indoor and outdoor space.
---
12.

Walkout Patio Forecourt
The walkout patio forecourt offers somewhere great to entertain, somewhere to eat, or just a spot to take in the sun and relax. It is a basic design, utilizes the area immediately outside the basement, and is another great way to use often-undervalued space.
---
13.

Industrial Bar
Some basements are ideal to convert into an industrial bar. You can convert scaffolding pipes and planks into shelving, use granite for work surfaces, and leave the brick wall bare, giving the appearance of a downtown industrial loft or basement bar.
---
14.

Gun Range
With some targets, toughened walls, and possibly some soundproofing, you can even use the underground space to create a gun range to hone your target shooting skills.
---
15.

Craft Room
A craft room or studio really only requires some workspace and a lot of storage, although it can prove beneficial to have your work area near the windows to benefit from the small amount of natural lighting that does get in. Take advantage of the windowless walls to create cupboards, drawers, and other storage areas. You can also have separate drying and curing areas, depending on the type of craft you enjoy.
---
16.

Secret Passage
Whether you're setting up the basement as a panic room, or you simply don't want extra doors all over the house, a secret passage is a fun way to provide access to the basement. The typical way to introduce this idea is to use a bookcase or other shelving unit as the face of the passage door.

Walkout Basement Ideas
The walkout basement can represent a large and undervalued part of the living space in your property. Depending on its current use and state, it may not take too much to renovate it so that it is a more beneficial and more functional area than it is currently being used for. Consider the shape and dimensions, and the ease of access for your room, as well as how it would get the most use from your family, to come up with some of the best design ideas.
See Also:
---
Featured image credit: Artazum, Shutterstock