When Is the Best Time to Buy a Hot Tub? (2023 Guide)
While hot tubs are a necessity for some, they are more often a luxury for most. Making the decision to buy a hot tub is not as impulsive as deciding to get takeout for dinner, and there are several factors to consider. The right time to buy a hot tub will vary from person to person, depending on their needs, budget, and time frame.
In this article, we break down the best and worst times to buy a hot tub and how you can catch a great deal.

Best Time to Buy a Hot Tub
1.

Low Demand Season
The low-demand season usually starts in September, even late August, and is a cost-effective time to purchase a hot tub. Hot tub manufacturers usually have minimum order quantities or will offer generous discounts on large volume orders. As a result, most retailers will buy too much stock and try to offload excess inventory through a sale.
---
2.

When Retailers Clear Out Their Inventory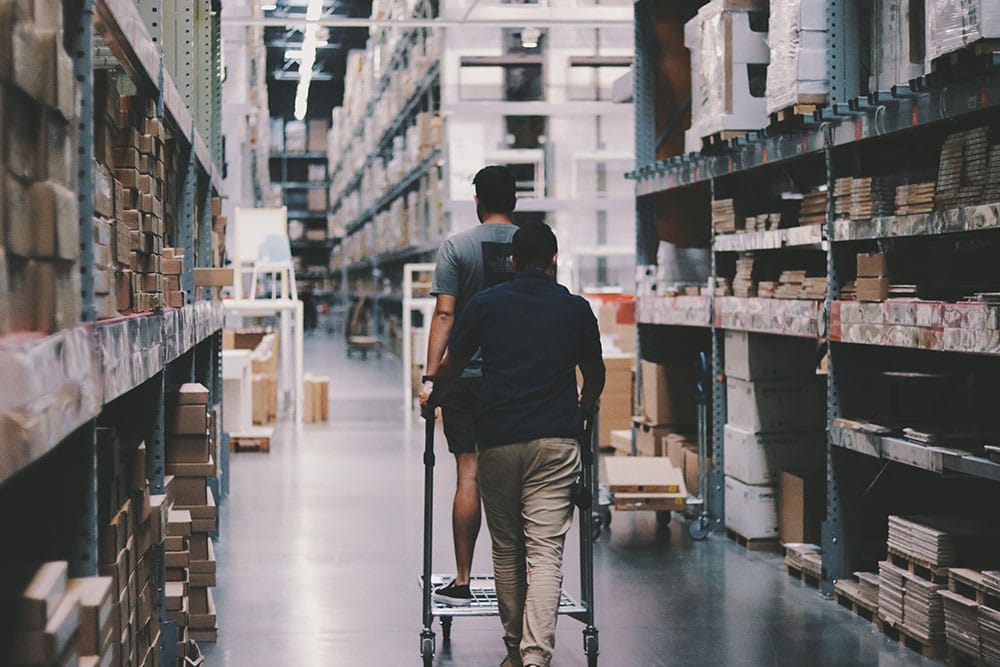 When demand is low, retailers will start clearing out their excess inventory. You will typically find discounts on their in-stock warehouse products. They will usually go for a better price because there is an urgency to get rid of it.
This is because their inventory is usually financed, and what doesn't get sold will start accumulating interest. By late summer, most hot tub retailers return their attention to hot tubs and begin planning their Fall hot tub sales.
---
3.

Floor Model Clearance Sales
Once retailers have started getting rid of their inventory during the low-demand season, the next phase is clearing out demo models on display on the store floor. Retailers will usually keep dropping the price as the season progresses, making this a great time to purchase a hot tub if you are willing to wait. This may also mean that although you are getting a great price, your choices may be limited.

Worst Time to Buy a Hot Tub
1.

High Demand Season
When hot tubs are in demand and sales peak, so does the price. Unless your budget is not an issue, this is the worst time to purchase a hot tub.
---
2.

County Fairs and Off-Site Events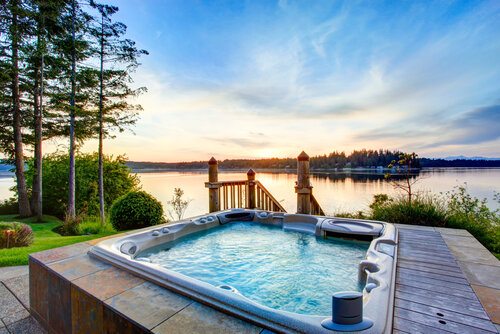 Many consumers are unaware of the actual costs of purchasing products, which is one of the reasons they are led to believe that outside events are the best place to buy a hot tub. County fairs are one of the most expensive places to display and sell hot tubs. Renting a booth is a high expense, with additional costs such as insurance, water, electricity, setting up and breaking down, accommodation, travel, and commissions, which means a higher markup. It can be helpful to window shop or browse around at these off-site events, and if you see something you like, look up the manufacturer online and locate your nearest store.
---
How To Find a Good Deal on Hot Tubs
While purchasing a hot tub at the right time can save you some money, it's not the only factor that makes it a good deal. A hot tub includes long-term costs and may not be suitable for every family. To get the best value, consider these factors:
What is your reason for buying a hot tub? There are various models with different features, so it's important to know what you need from your hot tub. Before you search for a hot tub, fine-tune your reasons for wanting or needing one. If it is to simply relax, you won't need one with all the bells and whistles.
Are there any ongoing costs? The purchase price is not the most critical factor in getting the best deal; you also need to consider ongoing costs. Consider how much it will cost for you to run, maintain, and fix. Cheaper models will generally need more repairs, and more expensive models may be costly to run.
Don't be hustled by sales reps. Most sales reps earn money through commission, and their number one goal is to make a sale. They will also try to sell you something you don't need, with extra features that raise the price. Make sure you do your research and stay within your budget.
Don't hold back on negotiating. There is typically always wiggle room to negotiate a price, as the markups are generally high. Be confident and willing to take your business elsewhere, but don't be greedy and unreasonable. Negotiating skills can go a long way in getting you a good deal.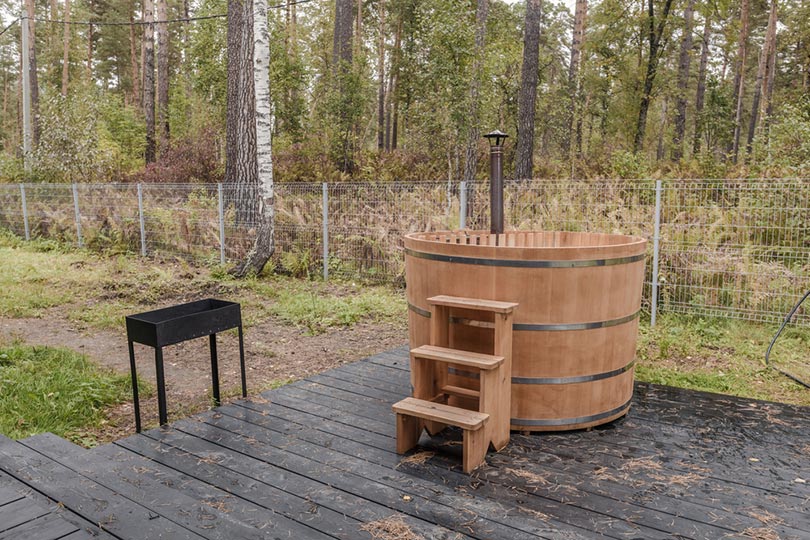 What To Consider Before Buying a Hot Tub
Before sealing the deal on a hot tub, consider these factors:
Type: There are typically two types of hot tubs. One is a standard installation, while the other is plug-and-play. The plug-and-play model plugs into a standard electrical outlet. On the other hand, standard-installation hot tubs have 220- to 240-volt connections that will need the skills and assistance of an electrician.
Where will you put it? Hot tubs generally need a flat and even surface. Consider your space availability and whether your yard or deck is suitable for a hot tub.
Additional Features: Some hot tubs come with various added features. Do some research beforehand to understand what they are and whether you need them.
Climate: Your location will also determine what type of hot tub you should buy. Certain materials will suit different environments, so consider what is ideal for your location before shopping.

Conclusion
The best and worst time to buy a hot tub varies from person to person, according to their needs and budget. If you are looking to save money, the best time to purchase a hot tub would be in the low-demand season when retailers are cleaning out their inventory and getting rid of floor models. When looking for the best deal, consider the long-term costs, and do your research to avoid getting hustled by a sales rep. Consider your reasons for wanting a hot tub to fine-tune what you are looking for, which will help you find the best hot tub for you with the best deal.
---
Featured Image Credit: lunopark, Shutterstock