When Is the Best Time To Buy Patio Furniture?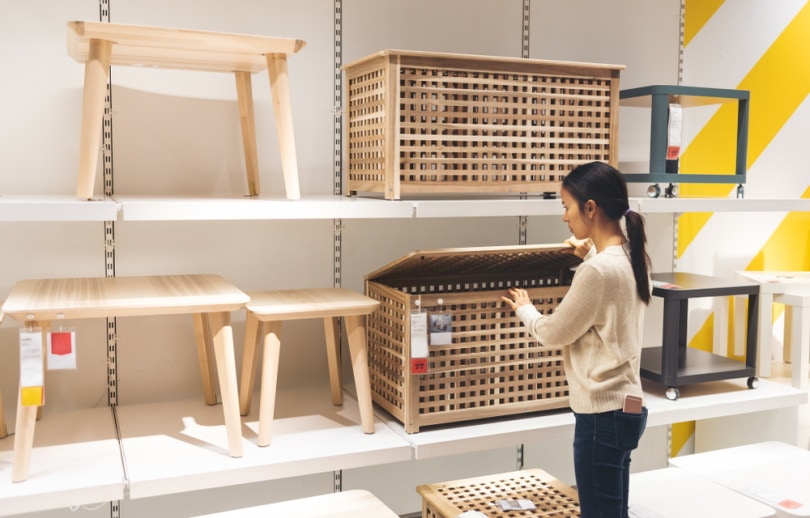 Patio furniture can completely change how you enjoy the backyard, host parties, and spend time as a family. With the high cost of quality patio sets, it can be hard to find space in the budget. Fortunately, it only takes timing and a thoughtful approach to get quality patio furniture at a fraction of the average retail cost. Stop stressing over your next purchase, and save money by following these tips on the best (and worst) time to buy patio furniture.

Best Times To Buy Patio Furniture
1.

End of Summer (August)
Stores start to get rid of their seasonal patio furniture inventory sooner than you might expect. New stock stops coming in around late July or early August, and it's up to the company to set great sales and stores to clear out inventory.
Clearance sales start in August and run through September or October. It all depends on how quickly the store sells its stock.
As you might expect, demand for patio furniture falls off after the middle of the summer. Stores will become more desperate to move items that are taking up valuable floor or warehouse space.
Clearance deals will usually start at 10–20% discounts. Discounts on floor models and overstocked products in store warehouses will change roughly once a week.
At a certain point, stores take margin hits if it means opening valuable space. It isn't uncommon to see patio furniture discounted 50–60% or more if there's still stock as October nears. When a set isn't moving, you may be able to negotiate an incredible deal.
That doesn't mean you should hold off on your purchase for as long as possible. Taking advantage of clearance sales early on means you're more likely to get new-in-box warehouse goods and a broader selection of sets.
Go early in the clearance period if you need a patio set but are particular about your needs. If you're only flirting with the idea of a patio set, go to the store in September or October, and see if you can find the diamond in the rough that's too good to pass up.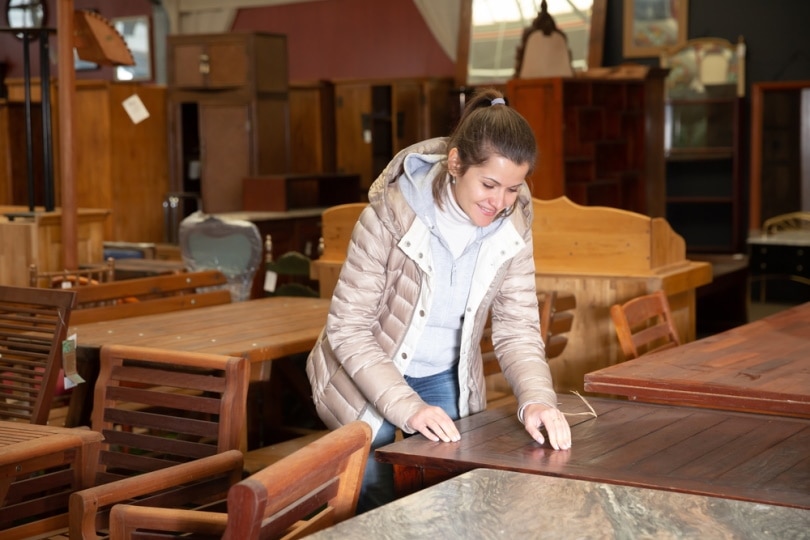 ---
2.

  Memorial Day
The best sales of the year bookend the summer season. Labor Day offers incredible deals as summer ends, while Memorial Day promises sensational sales to kick off the season.
Memorial Day sales are a fantastic opportunity to shop for furniture in general. With patio season arriving, it's arguably the best time to get the best selection of complete, new-in-box sets. It is the time to buy if you need a stellar patio set to enjoy this summer.
As with Labor Day, your timing could be crucial depending on where you buy. Buying online to have furniture shipped to you is generally quick, but as with most furniture, it's often better to buy from a store where you can test it out.
If you buy from a store or an online retailer that lets you schedule delivery, buy as early in the sale as possible before delivery trucks become overloaded. Memorial Day is the unofficial start to summer, and the last thing you need is to waste a month or more waiting to set up your patio.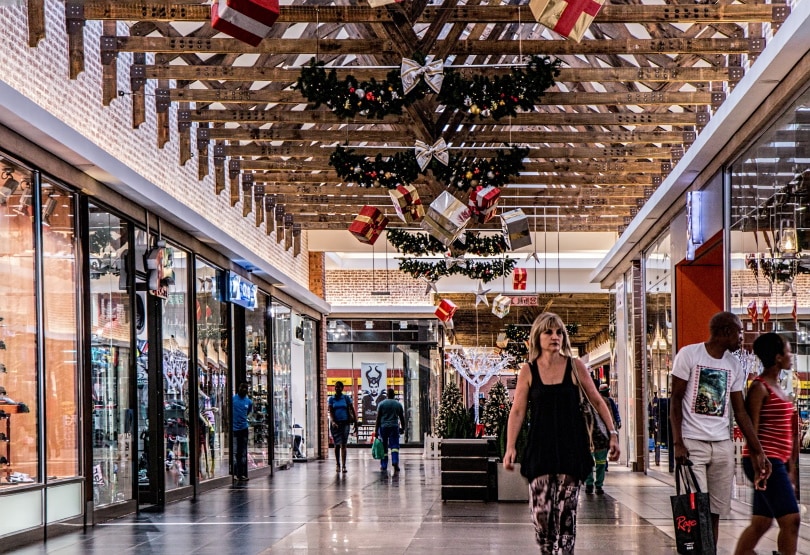 ---
3.

Labor Day
Labor Day is the perfect time to buy patio furniture. It comes at the end of the outdoor season when prices begin to drop and features some of the best overall furniture sales of the year. Shop Labor Day deals if you want a brand new set at an excellent price.
Sales for Labor Day typically begin at least one week before the holiday and run for a week after. Getting in early will ensure the best stock and the soonest delivery. Labor Day shopping is intense, so if you go on the last sale day, you may have to set your delivery several months out, and there's no telling if there will still be stock by then.
---
4.

Black Friday/Cyber Monday
Not many people are thinking about their outdoor arenas in the dead of winter, but that doesn't mean you can't get incredible deals on patio furniture. You may get lower prices during Black Friday and Cyber Monday than at any other time.
Online shopping is often the best option, as most furniture stores will be out of new patio furniture. They may have an open box piece or even the rare new-in-box item in the warehouse, but they probably won't discount it any further.
Sites like Amazon, Wayfair, and Walmart will have heavy discounts on patio furniture, and you can skip the lines in the furniture stores. Black Friday sales often span the entire month of November, so start shopping early.
You won't be able to test the furniture when you shop online, and you'll have to assemble it yourself, so there's room for buyer's remorse. Fortunately, you will have plenty of time to return or exchange damaged or unsatisfactory furniture before you need to use it.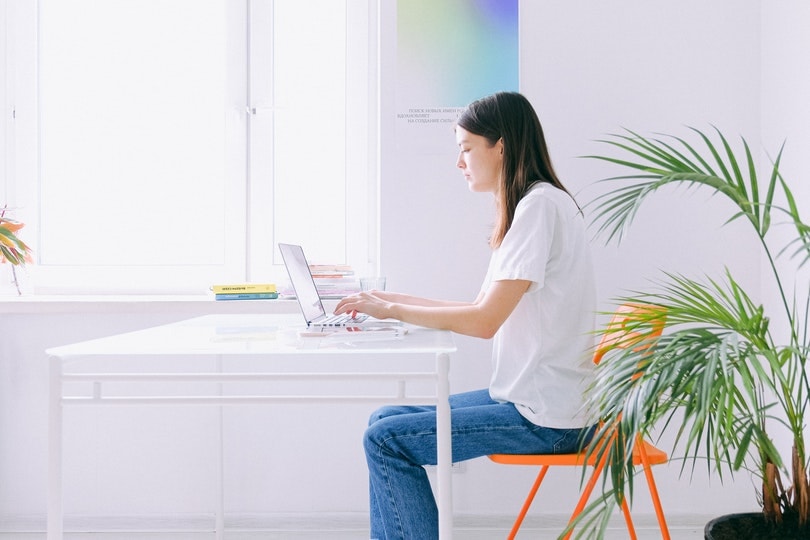 ---
5.

Going-Out-of-Business Sales
Liquidators want to sell everything short of the copper in the walls when closing a retail store, and it will be the time to get the least expensive patio furniture.
Store closing sales start with low discounts of around 10%. Every week, they add an extra 5-10%. Liquidators have a deadline, so as inventory wanes and weeks progress, discounts can reach up to 95% off! Sometimes, you'll even get a warranty with your purchase.
You have to be patient with going-out-of-business sales. Discounts typically center on MSRP. Depending on the store, the first few weeks of 10–30% discounts might sound good, but you may be paying more than the typical sale price, even if it's an open-box piece.
Do your research on available furniture to make sure you're getting a good deal. Take advantage when it fits your ideal budget, but don't wait too long because, once it's gone, you'll never get that deal again.
---
6.

When You Need Other Furniture
If you have even the slightest inclination toward buying a patio set, check them out the next time you need a new bedroom suite or dining set. To start, many sales work on a "buy more, save more" scheme. A $1,000 sofa/loveseat combo may get you 10% off, but add in a patio set, and you may bump it to 20% or more.
Other benefits include delivery savings. Having a patio set and living room set delivered and set up at once will cost much less money (and time) than having separate deliveries.
You'll also get negotiation leverage when you build a bigger order. For instance, if there's an open box patio furniture piece that you like, the store may sweeten a deal on a new living room package by discounting it further. They have more margin to make a better deal, and they'll appreciate you taking unwanted merchandise off their floor.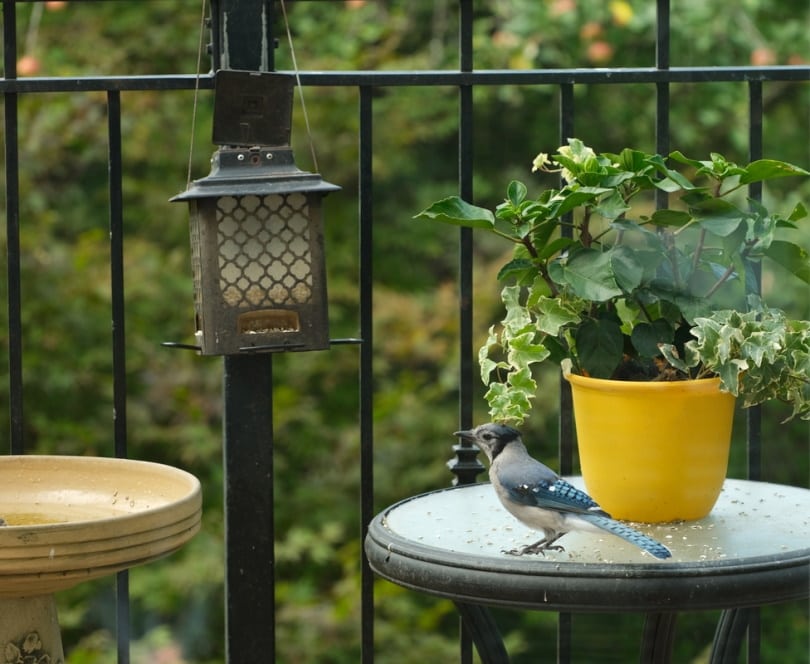 Worst Times To Buy Patio Furniture
1.

Winter
Outside of Black Friday and Cyber Monday, winter is a terrible time to buy patio furniture. Being out of season, special sales holidays like New Year's often won't give patio furniture much focus, and the best selection will primarily be online.
Unless it's a backyard specialty store, your local furniture store likely won't have sets on display to check out or in stock to take with you. You may still be able to order patio furniture, but you rarely get any benefits in price, turnaround, or shopping experience.
---
2.

Fourth of July
July 4th sales offer some of the best deals, and with backyard barbecues and outdoor fun on everyone's mind, many sales will include patio furniture. So why isn't it one of the best times to buy a patio set?
In truth, July 4th isn't one of the absolute worst times to buy patio furniture, but it makes the list because it's not as ideal as you may expect. The primary reason is timing.
Buying during a July 4th sale, you've already missed out on some prime time to use your furniture for the year. With some stores still working through Memorial Day orders alongside new July 4th orders, you may have to wait a long time on your preferred brand.
---
Getting the Best Deals on Patio Furniture
While it's vital to know the best times to buy patio furniture, there are additional rules to follow to maximize the value of your purchase, no matter when you buy. Follow these tips to get the best deals on patio furniture.
Buy Quality Patio Furniture
Patio furniture has to deal with more abuse than any other type of furniture, and you need to buy a durable brand if you expect it to last longer than one season. Some good indicators of quality patio furniture include:
Powder-coated cast aluminum
Protected cushion interiors
Zippable and flippable cushions
Resin wicker
Solution-dyed fabric like Sunbrella
Teak, eucalyptus, and other rot-resistant woods
Buy Based on Needs
Buying based on your needs is a no-brainer, but it's easy to overlook vital details that lead to regret. Some of the most crucial questions to ask yourself include:
What are the measurements, and how do I need to arrange the furniture?
What kind of surface will I put my furniture on? Do I need to protect it?
How much sunlight will my patio set receive? Should I worry about fading fabric or buying an umbrella?
What kind of weather do I see in my backyard? Will high winds lift an open umbrella or lightweight aluminum chairs?
Who will be using the furniture and why? Is it for family dining after summer grilling, or will it be a hangout spot for late-night drinks with friends?
Will I need storage for my cushions or foldable furniture to make it last?
What fits my style and color scheme?
Budget is also an obvious consideration when buying patio furniture, but don't forget that low or zero-interest financing may also be available.

Final Thoughts
If there's a need, there's no wrong time to buy furniture. However, knowing the best times to purchase patio furniture can help you get the best deals and the highest quality for your budget. It could mean hundreds or even thousands of dollars in savings, and with these tips, you'll get the most satisfaction from your investment.
---
Featured Image Credit; sutlafk, Shutterstock