Where Are Cooper Tires Made? History, Types & FAQs
Cooper Tires are one of the largest tire manufacturers in the United States, with a strong foothold on international markets. Established in 1914 in Akron, Ohio, it was first named the M and M Manufacturing Company. So, does that mean every single tire from this brand is made in the US? Well, not quite: while most production facilities are located in America, Cooper does have subsidiaries.
Different branches make different tires, and that's one of the aspects that help it stay afloat and prosper. Join us, and let's look at this company's structure and how it works. We'll talk about the tire types manufactured in the domestic plants, the number of international facilities, what they focus on, and more.

What Do Cooper Tires Specialize In? How Big Is It?
Officially known as the Cooper Tires & Rubber Company, the US brand makes tires for cars, trucks, SUVs, and minivans. Cooper has been designing, manufacturing, and selling tires for more than 100 years (since 1914, to be exact). The company also has several branches that specialize in producing motorcycle, racing, and medium-sized truck tires.
The headquarters are located in Ohio (Findlay), and in 2021, Cooper Tires made $2.64 billion in revenue, with a market cap of slightly over $3 billion. This was achieved thanks to more than 10,000 employees working in 10 plants in six countries. So, while it isn't the biggest brand out there, it still made it into the list of the 15 largest tire manufacturers in 2021.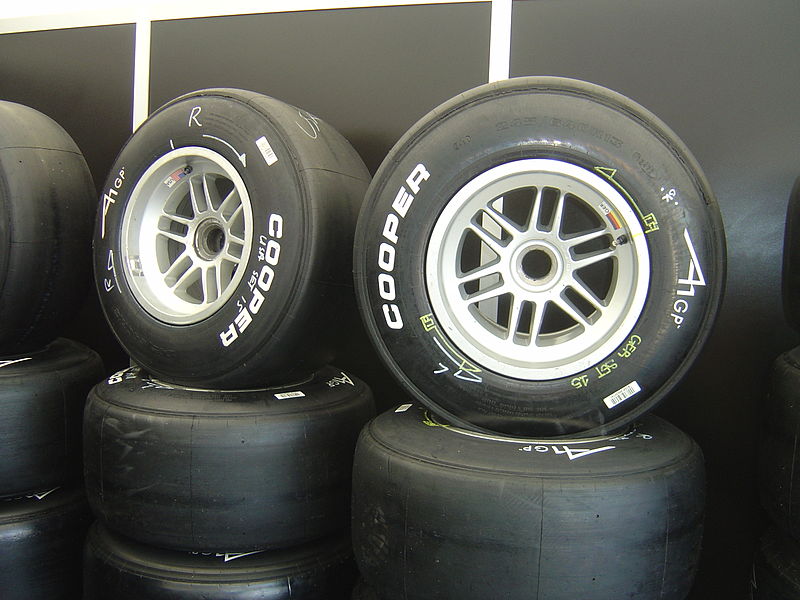 The Deal of the Century
Cooper Tires has 60 facilities spread across the globe, including ones that focus on design, sales, distribution, and manufacturing. The five technical centers and 21 distribution networks allow it to operate on a large scale. However, as of 2021, Cooper is not a parent company anymore. In June last year, CTRC was acquired by Goodyear, the #1 tire manufacturer in America.
The deal merged the two companies' services, production capabilities, and portfolios, making Goodyear an even stronger player in the global market. Access to more customers across the globe and the ability to attract new investments were the primary goals of this acquisition. This is especially true for Asia since Cooper has a decent presence in China.
In 2013, there was a very good chance for Apollo Tyres, an Indian giant, to buy Cooper Tires. The acquisition cost was estimated at $2.5 billion. However, Cooper canceled the deal before finalizing it, which kept Apollo from entering the American market.
What About the Subsidiaries? How Many Are There?
Overall, Cooper Tires has seven subsidiaries.
Here's a quick look at each:
Avon Tyres. Established in 1904, the UK-based company makes tires for cars, motorcycles, vans, trailers, and motorsports vehicles. Cooper Tires repurchased Avon Tyres in 1997 and turned it into one of Europe's most respected and trusted brands.
Mastercraft Tires. Mastercraft has your back if you're looking for a cheaper version of the Cooper Tires. Its tires are affordable but use the same technology; they're designed for light trucks, SUVs, and passenger cars.
Mickey Thompson Tires & Wheels. Based in Akron, Ohio, Mickey Thompson is quite successful in the South American market. They produce truck, street, and drag tires and top-notch wheels. Plus, the company participates in and sponsors a wide range of motorsports events. Cooper acquired MT in 2003.
Roadmaster Tires. Located in Rongcheng City, China, Roadmaster is famous for its high-traction, extended-lifespan tires that easily handle the toughest terrain. It produces tires for heavy-duty performance, delivery trucks, long-haul driving, and buses.
Dean Tires. This all-American tire brand was founded in 1923. Off-roading fans should put this company on their lists as they excel at manufacturing heavy-duty, all-terrain tires for conquering the wilderness. DT has premium-quality winter options as well.
Starfire Solid performance, affordability, and US-based production are hallmarks of Starfire Tires. The company designs, manufactures, and tests every passenger, performance, crossover, and SUV tire in the States, and they work in close collaboration with Cooper Tires.
Dick Cepek. The last subsidiary on the list provides market-leading wheels, tires, and extras for SUVs and trucks on and off the road. Dick Cepek tires are reasonably priced and available throughout the US.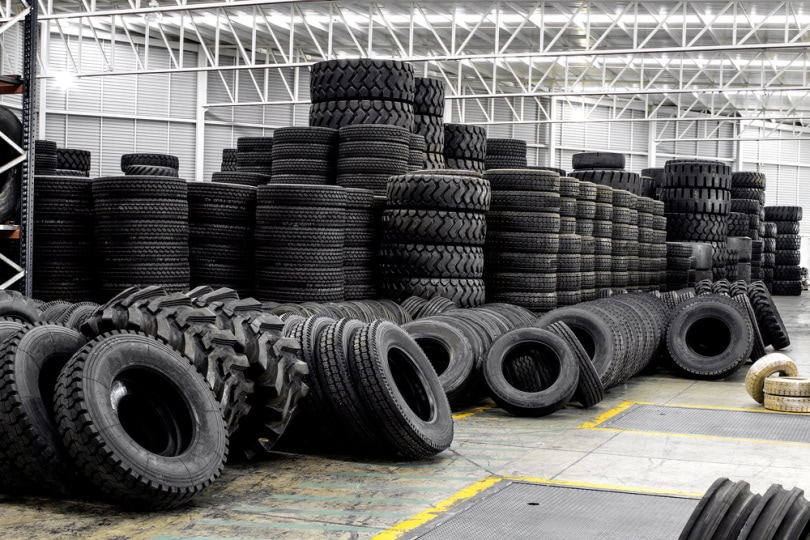 So, Are Cooper Tires US-Made?
To answer this question, we need to dig a bit deeper. As we learned, the company's reach is far beyond the States. Most of the "heavy lifting" is done at the US-based plants, and the largest part of the tires are designed and developed in Findlay, Ohio. However, it has production facilities on three continents, including the technical centers in England (Melksham) and China (Kunshan).
They are heavily involved in tire development. Next, all the products are evaluated at the test centers (mainly in Pearsall, Texas). These centers give the "green light" on new developments. But what about the actual manufacturing, you might ask? Cooper Tires has four manufacturing facilities in the US, one in Mexico, two in Europe (Serbia and England), two in China, and one in Vietnam.
A Truly International Reach
So, no, Cooper Tires are NOT made exclusively in the United States, even though most of the plants (40%) are located in four states. It's an international company with production plants, technical centers, and distribution networks scattered across the globe. Cooper is the flagship brand and manufactures a wide range of tires for SUVs, trucks, cars, and commercial vehicles.
The plants in Ohio (Findlay) and Arkansas (Texarkana) make tires for light trucks and passenger cars. As for the ones in Mississippi (Tupelo and Clarksdale), they solely focus on producing passenger-grade tires. A quick note: the acquisition deal cost Goodyear $2.8 billion and extended the brand's tire-making capacity by 97,000 units per day.

Cooper Tires: A Brief History
This multi-billion company dates back to 1914 when Claude Hart and John Schaefer started making tire repair kits and patches. First, they bought the M and M Manufacturing Company. A year later, the brothers-in-law purchased the Giant Tire & Rubber facility to take the business to the next level. Two years later, they moved the production to Findlay, Ohio.
The Cooper Corporation emerged in 1920 when Ira J. Cooper joined the team. The next two decades demonstrated steady growth; in 1941, when WWII began, Cooper was quick to switch the focus from consumer goods to satisfy the needs of the US military. After the war, the brothers finally changed the name to Cooper Tire & Rubber. In 1960, the company joined the NYSE, and in 1983, it made the Fortune 500 list.
What's the Biggest Tire Brand Out There?
Right now, Bridgestone (a Japanese company) is the biggest tire manufacturer on the planet, with $29 billion in revenue in 2021. Michelin (France-based, made $27 billion last year) is the close second, while Goodyear takes the 3rd place with revenue of 17.5 billion US dollars. The German Continental and the Japanese Sumitomo manufacturers came in at the 4th and the 5th spots.
All these companies have dozens of state-of-the-art manufacturing facilities in the US. That allows them to compete with local brands like Goodyear and Cooper Tires. Bridgestone, Pirelli, Michelin, Yokohama, and Continental have the strongest presence in America. There are also "born and bred" US brands that were purchased by foreign moguls (like Firestone and BFGoodrich).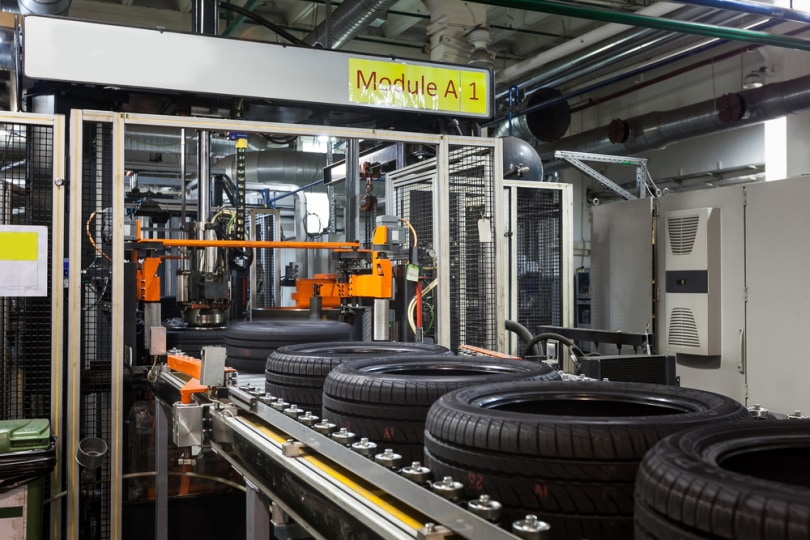 Conclusion
Cooper Tires is a multi-billion company with 60 manufacturing plants and various facilities in 6 countries. That allows them to reduce their production costs, ensure proper logistics, and deliver premium-quality tires for international drivers. You could say that diversification is the name of the game at Cooper Tire & Rubber Company.
Thanks to the Goodyear deal, Cooper now has all the necessary resources to grow even bigger. At the core, it is a 100% American company. However, if you have a set of Cooper tires installed on your bike, they most likely came from Avon Tyres. If you buy from one of the subsidiaries, you'll still be supporting a US brand!
You may also be interested in: Where Are Toyo Tires Made? Are They American?
---
Featured Image Credit: Dana Gardner, Shutterstock