The 15 Largest Tire Manufacturers in the World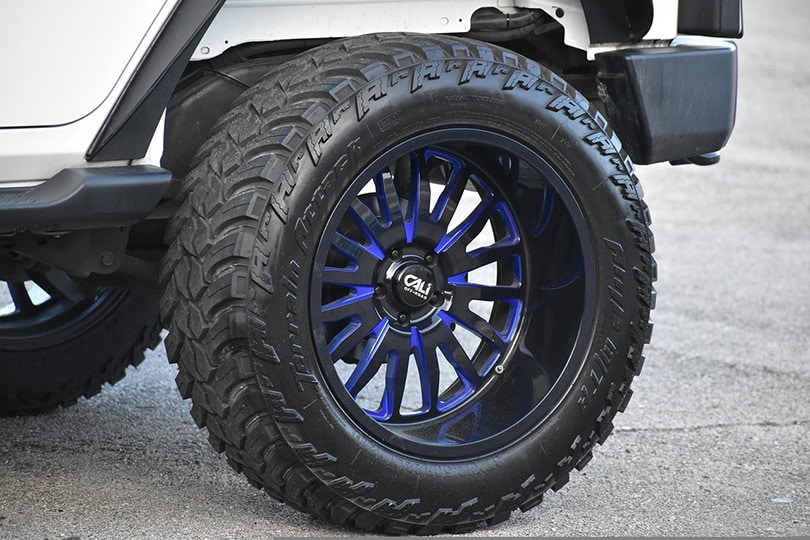 If you own a vehicle and drive it at least once a week, you've probably already replaced the factory tires. And, you know that they require regular maintenance and proper care. Crafted from hard rubber, car tires cover the wheels, support the weight of the car and ensure a smooth ride quality. But did you know that the tire market is predicted to reach $122 billion by 2026?
This is quite a big and powerful industry, and today, we'll learn about the largest tire manufacturers this year. We'll go over the likes of Michelin, Bridgestone, Goodyear, and other world-famous brands to figure out which company is leading the market. So, what does the mightiest tire brand look like? Let's find out!
The 15 Largest Tire Manufacturers in the World
1.

Bridgestone
Headquartered in Tokyo, Bridgestone is leading the charge in 2021. This is achieved thanks to the impressive number of manufacturing plants (139 facilities in 24 countries) and employees (135,000 workers in various factories). Last year, the company made $29 billion, which is an absolute record for the tire industry. Bridgestone mainly produces tires for passenger cars and trucks.
The brand also makes specialty tires for aircraft, two-wheelers, and the agricultural sector. Known as the largest tire/rubber manufacturer on the planet with a presence in more than 150 countries Bridgestone is, indeed, an international company. They make the biggest profit in the Americas and Japan (43% and 26%, respectively).
---
2.

Michelin
Michelin is the largest tire brand in Europe—has been for quite some time now. And it's the second-largest manufacturer in the world. Based in France, the company has 51 manufacturing plants in 18 countries and over 125,000 employees. In 2021, Michelin made $27 billion in revenue, which puts it slightly behind Bridgestone.
This manufacturer's line-up includes tires of all shapes and sizes that fit pretty much any car out there, big or small. You've probably seen their mascot once or twice or have heard about the Red Guide awards for restaurants. Founded back in 1889 by two brothers, today, it's a multi-billion brand.
---
3.

Goodyear
With total revenue of 17.5 billion dollars, you could say that this manufacturer did, indeed, have a good year in 2021. Compared to Bridgestone and Michelin, it's not as big, even though it does have 48 plants in 21 countries. Now, Goodyear is one of the two US-based companies to make it into this list. Based in Ohio, it's been around since 1898.
Cars, SUVs, commercial and light trucks, and earth-moving machinery—this manufacturer produces it all. It managed to rise to the top thanks to its low-maintenance, easy-to-detach tires. And Goodyear is considered the most successful F1 supplier ever. The company was named after the man who created vulcanized rubber, Mr. Charles Goodyear.
---
4.

Continental
Moving on with the list, we've got Continental AG—a German mogul that specializes in tires, brake systems, safety equipment, and chassis components. In 2021, the company's revenue was almost $40 billion! However, they only made $13 billion selling tires (it's one of Continental's six divisions), and that's why we put it on the #4 spot.
This is still a very impressive result, especially given the number of facilities: 13. Continental is the fourth-largest tire producer in the world (and the second largest in Europe) and owns brands like Viking, Gislaved, and General, to name a few. Oh, and by the way, this is the oldest manufacturer on the list (founded in 1871).
---
5.

Sumitomo Rubber Industries
To stand out from the competition, Sumitomo focuses on advanced, forward-thinking technology. This brand's tires are long-lasting, easy to maintain, and highly reliable. That's especially true for their winter tires. Sumitomo Rubber Industries has been on the market for more than 100 years and has 40K employees working in 73 global facilities.
The annual revenue for 2021 was almost $7 billion. That's more than four times less than what Bridgestone, a fellow Japanese company, made that same year. Nevertheless, SRI is a highly successful brand and has a strong foothold on the market, along with a stellar reputation.
---
6.

Pirelli
An international tire manufacturer, Pirelli made $6.1 billion last year, which makes it the sixth-largest company in the list. The number of workers and production facilities is more than decent, and the brand is operating in 160 countries. Based in Milan, it mainly produces tires for bicycles, bikes, and, of course, cars. Pirelli makes premium-quality racing tires as well.
Back in 2015, ChemChina took a controlling interest in the company. However, the Chinese mogul agreed to not change anything in the structure until 2023. More than that, the new investments allowed Pirelli to take tire production to the next level.
---
7.

Hankook
Known as one of the most trusted and renowned tire brands in Asia, Hankook is a South Korean company. Just like Sumitomo, it's all about innovative technology. By the way, Hankook translates as Korea, and it is a relatively new player on the market (founded in 1941) that doesn't have dozens of manufacturing plants (eight facilities in seven countries across the globe).
With that said, clever marketing and top-notch production allow it to be the seventh-biggest tire company, manufacturing roughly around 100 million tires a year. Hankook made almost as much money in 2021 as Pirelli ($6.12 billion vs. $6.15)
---
8.

ZC Rubber
ZC Rubber (also known as the Zhongce Rubber Group) is a Chinese company. It only took it a decade or two to turn into a large-scale manufacturer. Now, every single ZC manufacturing plant is located in China—25 in total. And, they have 20,000 employees, more than enough to handle the production.
GreatStar Group, a Chinese conglomerate, has a controlling interest in ZC shares, and thanks to its generous investments, the tire maker's revenue in 2021 reached 4.8 billion dollars a year.
---
9.

Yokohama
Going back to Japan, we have Yokohama, another Tokyo-based business. Established in 1917, it entered the American market in 1969, and that's when it turned into a truly global brand. Right now, Yokohama has 16 production facilities in seven countries and more than 27,000 workers, which allowed it to close 2021 with $4.1 billion in revenue.
In Japan, Yokohama tires are mostly sold under the "ADVAN" brand. These tires are highly rated as an aftermarket replacement.
---
10.

Cheng Shin Rubber
Cheng Shin is the second-largest tire manufacturer after ZC Rubber. This is a Taiwan-based enterprise with annual revenue of $3.5–4 billion ($3.7 billion made in 2021). If you're a fan of the Maxxis or CST tires, just know that they are 100% owned by Cheng Shin Rubber. Employing over 20,000 people, CSR is the top producer of bicycle tires on the planet, distributing its product to 150 countries in Asia, Europe, and the Americas.
---
11.

Toyo Tires
Toyo Tires positions itself as a tire and rubber products company. They excel at commercial truck tires that are praised worldwide for their stellar performance and extended lifespan. Toyo's engineers are constantly looking for new ways to improve the original "formula". That helps the brand not just to stay afloat but run a successful business ($2.9 billion in their "pocket" in 2021).
---
12.

Cooper Tires
Competitively priced and easy to maintain, the Cooper Tires are available for trucks, SUVs, minivans, and motorcycles. With more than 100 years of experience behind its back, this company knows exactly how to appeal to its target audience. The production scale isn't chart-topping (10 plants in six countries; 10,000 employees). Yet, despite the pandemic and the economic crisis, Cooper's revenue last year was $2.8 billion.
---
13.

Apollo Tyres
Founded in 1972, Apollo Tyres, an Indian manufacturer, quickly rose to stardom thanks to big investments, advanced technological solutions, and strong management. Mostly based in India (five plants), Apollo also has facilities in Hungary and the Netherlands. These are rather big facilities, though, as 19,000 people are working there. Revenue of $2.7 billion makes Apollo one of the largest tire manufacturers of our time.
---
14.

MRF
MRF is constantly competing with Apollo for the title of the largest tire manufacturer in India. In 2021, it fell slightly behind with $2.2 billion vs. $2.7. The number of manufacturing plants is higher, though (10 in total), but they're all located in India. The Madras Rubber Factory makes paints, toys, treads, and tires. It started out making balloons, but in 1952 the focus switched to rubber.
---
15.

Nokian Tyres
With just five facilities in three countries, Nokian Tyres still managed to make it into the list. The number of employees is quite low, too (compared to the competition), but that didn't stop this company from making 2 billion American dollars in 2021. This is the youngest tire manufacturer, by the way—it was established in 1988 and is only 34 years old.
Based in the Finnish town of the same name, Nokian Tyres operates in 130 countries.
What Are Tires Made of?
The short answer is rubber, and back in the day, the so-called "rubber trees" were the sole source for it. However, with the demand for latex rising exponentially and mass deforestation in South America turning into a problem, it was clear that the industry was in need of an alternative. In 1909 Fritz Hofmann, a German chemist, introduced the concept of synthetic rubber.
And 22 years later (in 1931, to be exact), a US-based company started large-scale synthetic rubber production. These days, car tires are a combination of both (24% synthetic and 19% natural rubber) mixed in with steel and fillers. This makes it possible to keep production costs low and eliminate the chance of shortages on the market.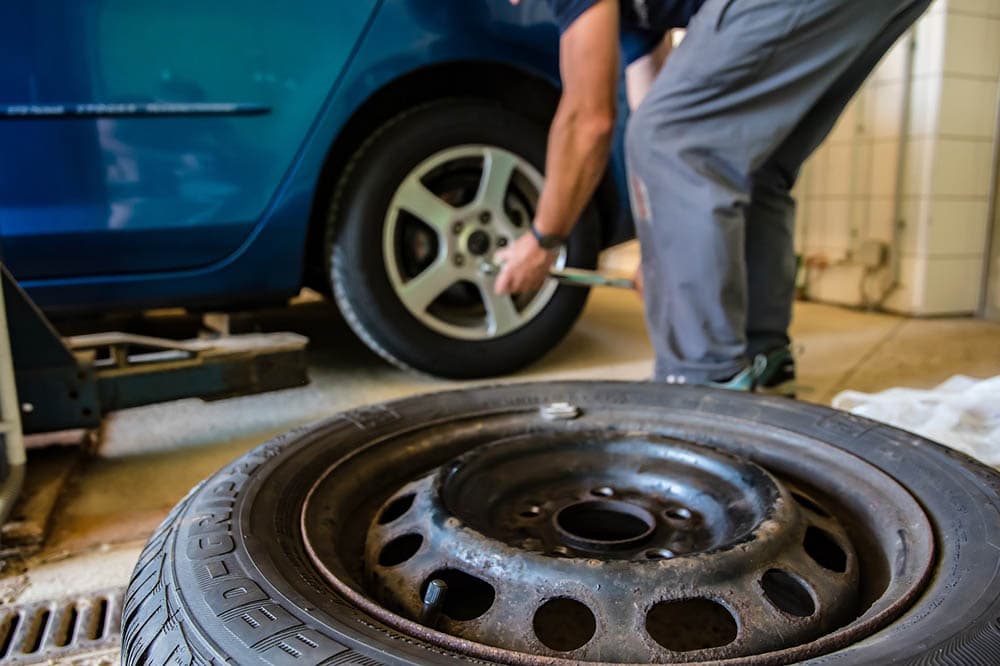 How Much Do They Cost?
It all comes down to how much you're willing to pay. For example, an entry-level tire will cost you $50–$150. If you have the budget for a decent-quality tire, be ready to pay $120–$300. As for premium-quality "rubber", it usually costs $350–$1,000. On average, US drivers pay $500–$750 for a full set (four tires). Are you an avid off-roader and competitive driver?
Then you might want to save a bit and get high-end, performance-oriented tires. The reason: the less expensive ones will wear out soon, especially if you constantly drive over rough terrain. In contrast, for everyday driving, cheap tires will be the right choice. They are affordable yet last for more than a couple of years.
What's the Average Lifespan?
This depends on the car, your driving habits, the area that you live in, and maintenance. A decent-quality set of tires will serve you for 3–5 years, which equals 45–75K miles. The NHTSA doesn't have any strict recommendations, while manufacturers claim their tires last for at least 6–10 years. In any case, you should run regular checks for signs of wear, tear, cracks, low air pressure, misalignment, and other issues.
Natural elements can also have a huge negative impact. Now, tires that have been around for more than 10 years are a disaster waiting to happen. First, they'll be too weak to support the weight of the vehicle. Second, no matter how good you are at maintenance, the rubber won't be able to perform at quite the same level it used to. We recommend having the tires checked thoroughly by a mechanic once you reach the 6–8 year threshold.
Conclusion
As far as the most important parts of any modern-day vehicle go, tires are right there on top of the list. You simply won't be able to drive your car without a proper tire set! This is a gigantic industry, with multi-billion companies fighting to win over customers. This year, low-cost manufacturing and high demand are anticipated to drive tire production to an all-time high.
Today, we checked out 15 best-selling tire brands to find the biggest manufacturer. So, if you only want to trust the #1 brand with your tires, now you know which company to go with! Just make sure to have the tires checked regularly, keep them properly aligned, and don't overload the vehicle.
---
Featured Image Credit: ArtisticOperations, Pixabay