Where Should I Hang Wet Towels in a Small Bathroom? 10 Clever Ideas
Even if you have a small bathroom, you still need to find somewhere to put your wet towels to let them dry off between each use. It might require a bit of creativity to find the perfect solution for your bathroom, but here are 10 great ideas for you to consider!

Where To Hang Wet Towels in a Small Bathroom
1.

Towel Ladder
If you have a small space or corner open in your bathroom, all you need is a towel ladder. They don't take up much space and are versatile enough to hang multiple wet towels, making them a great solution for families.
You can either build or purchase a towel ladder, and they come in multiple styles and colors, to match the existing décor in the room.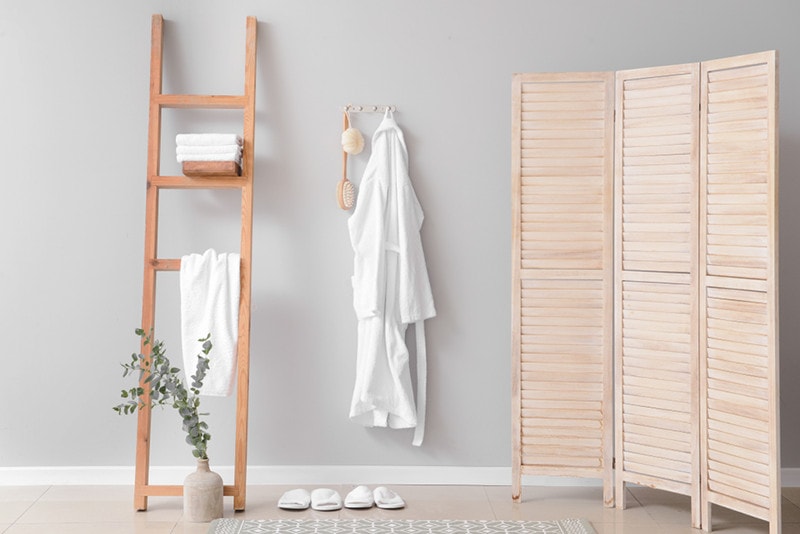 ---
2.

Towel Bars
If you have open wall space in your bathroom, consider hanging towel bars for your wet towels. You'll want to find a wall stud for extra support, but overall, they're easy to install. You can pick from a wide range of sizes and styles too!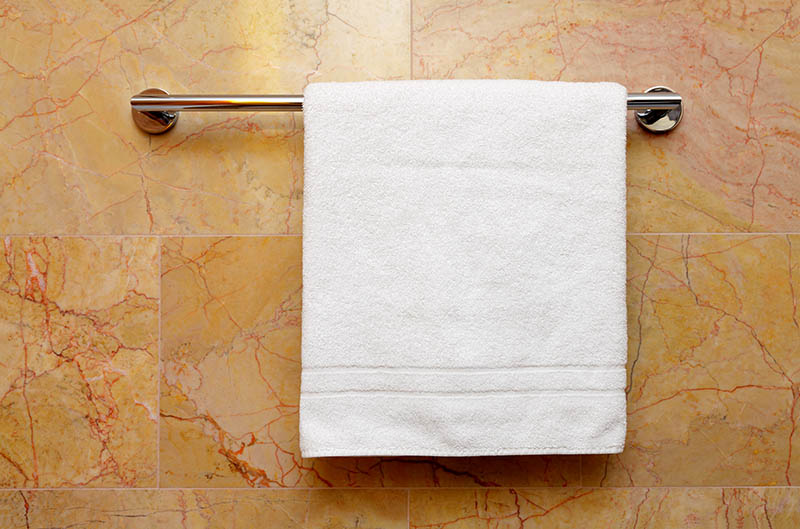 ---
3.

Towel Rings
Towel rings are much like towel bars in that they go on the wall, but since they're only a single ring, they take up less space than a bar. However, the tradeoff is that while you can use a towel bar for multiple towels, a towel ring only works for one towel.
You can hang up multiple rings for more towels, but you'll need a larger space or multiple locations for the rings.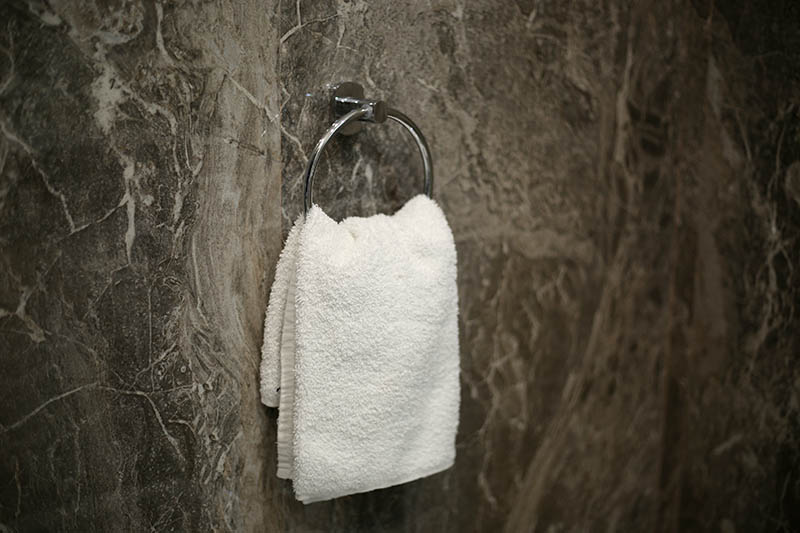 ---
4.

Towel Racks on the Door
Your bathroom has a door to get in and out of the room, so why not make use of the space behind the door by hanging your towels there?
Door towel racks can hang off the top of the door and don't require any special hardware, making it easy to transform that area into a usable space.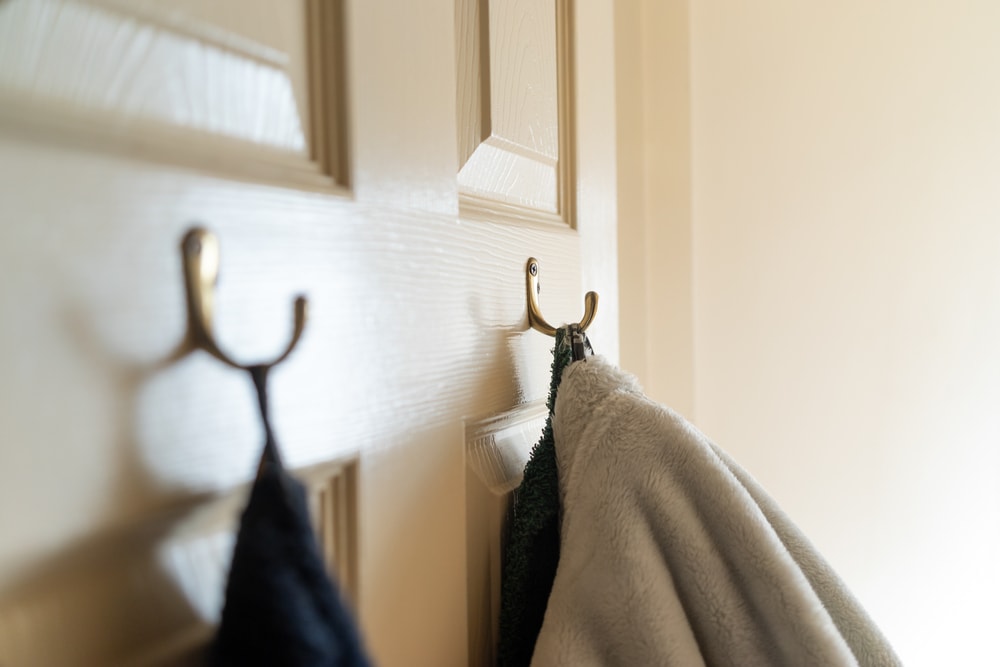 ---
5.

Over-the-Shower Racks
If you open the wall space inside the shower, you can transform it into a place for your wet towels. This idea only works for some bathrooms, but if it works for yours, it's a real space saver. Just know that you'll likely need to find somewhere else for your towels while you're actively showering.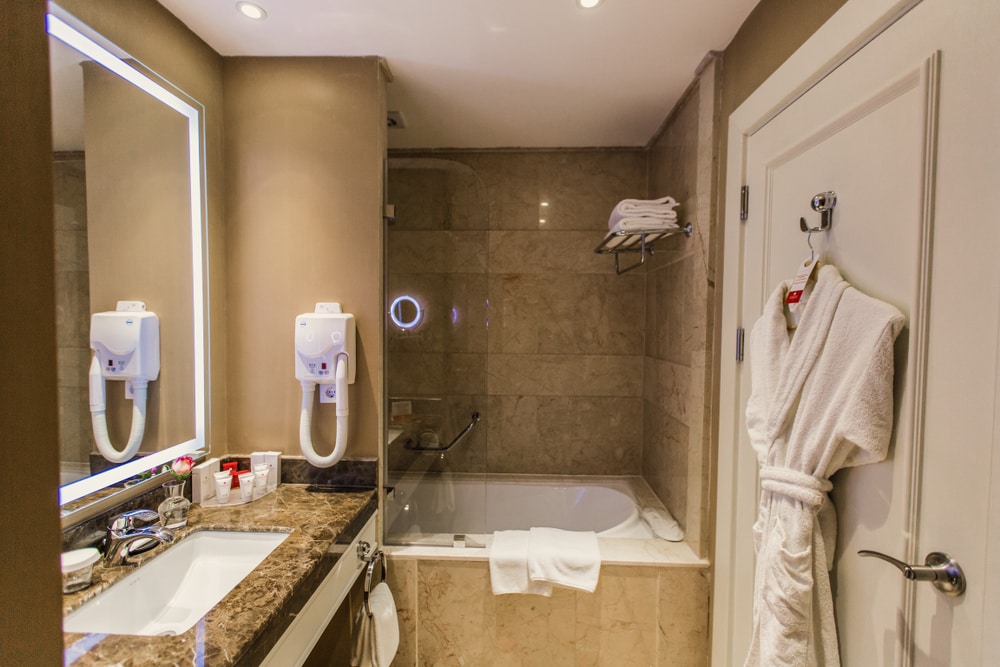 ---
6.

Towel Stands
A towel stand works in much the same way as a towel ladder, except you don't need to lean it against a wall. This opens up a few more locations for you to put it, but for extremely small bathrooms, it can still take up a bit too much space.
However, since it's portable and you can hang multiple towels from it, you might be able to find somewhere to put it in the bathroom.
---
7.

Shower Door
If you have a standup shower in your bathroom, simply hanging the wet towel over the shower door might be the perfect solution. It won't take up any extra space and it'll let your towel dry off between showers.
Just know that you'll need to move it somewhere else when you're actually in the shower.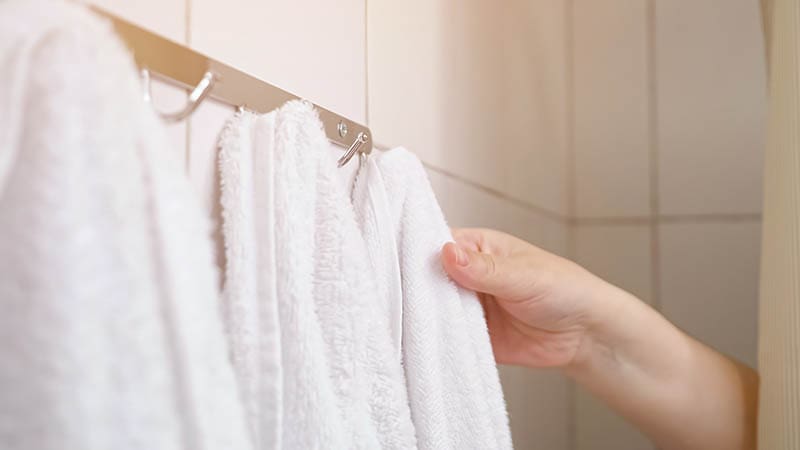 ---
8.

Above the Toilet
When space is tight, you do what you have to do. Just ensure that if you're hanging your wet towels in the space above your toilet, shut the toilet lid before flushing.
It's not our favorite place, but any empty space in a small bathroom is appreciated!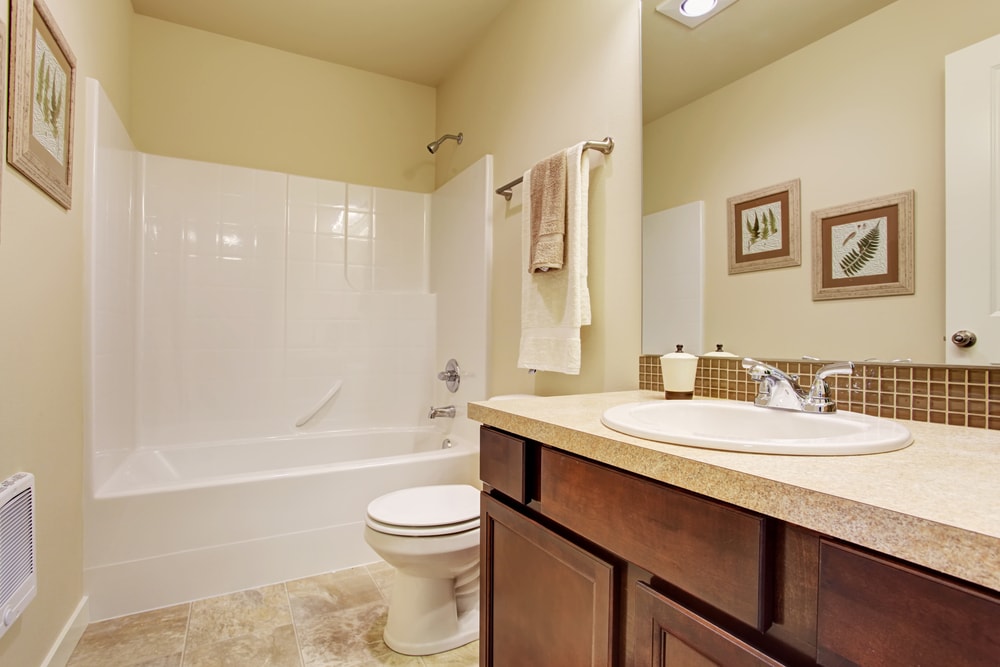 ---
9.

On a Radiator
Not every bathroom has a radiator, but if yours does, it can be a great place to hang a wet towel. Not only will you have a warm towel when you get out of the shower, but the heat from the radiator will also quickly dry off the towel after you use it.
You'll need to keep the towels clean to keep any smells from overtaking the bathroom, but that's something that you should be doing, anyway!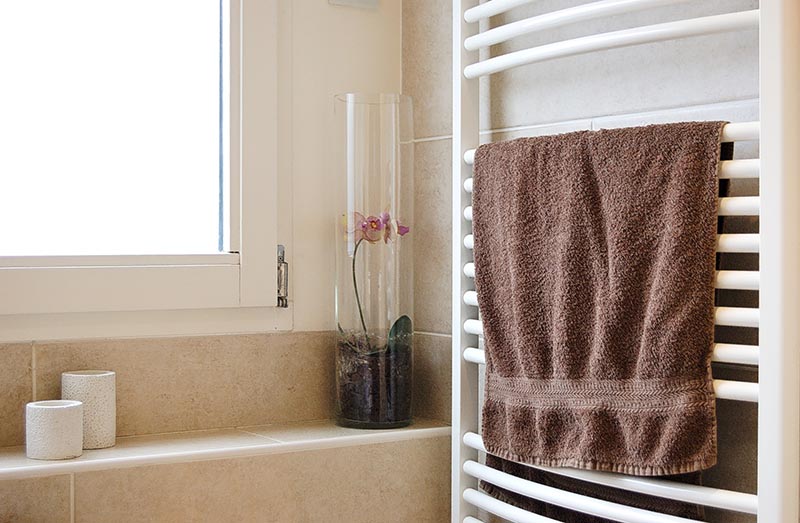 ---
10.

Next to the Vanity
Sometimes the simplest solution is the best. If you have a vanity with an open space on the side, there are multiple ways that you can transform this space into a towel rack. You can use a towel ladder, a towel rack, or a towel ring to hang towels there, for example.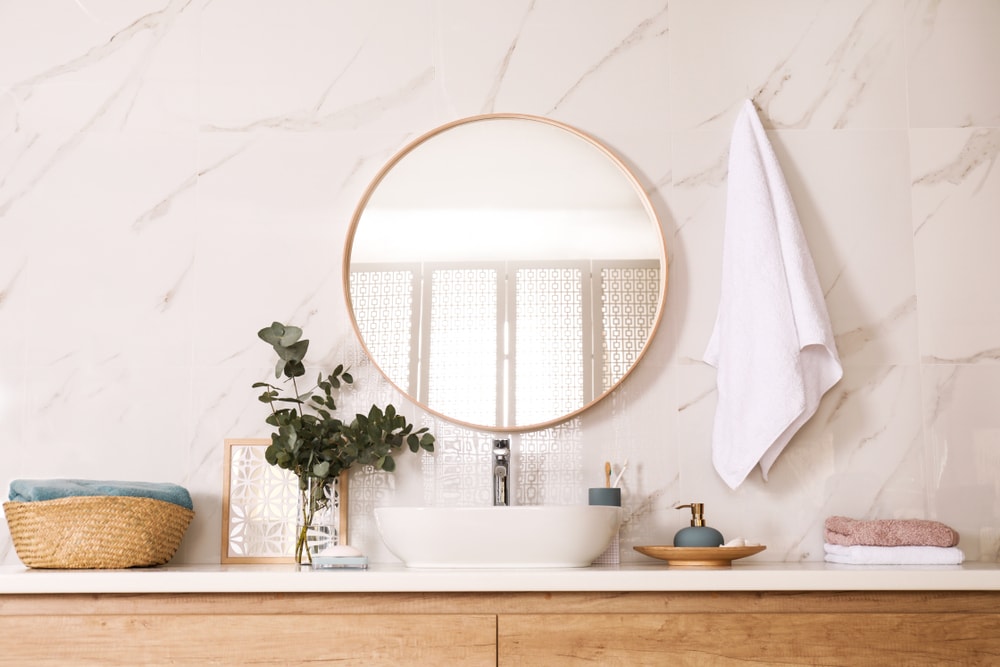 Final Thoughts
Hopefully, at least one of these ideas works for your small bathroom. Pick your favorite, get what you need, and give yourself the space to hang up your wet towels while still using the rest of the bathroom!
---
Featured Image Credit: Denny Müller, Unsplash