Who Makes Duromax Generators?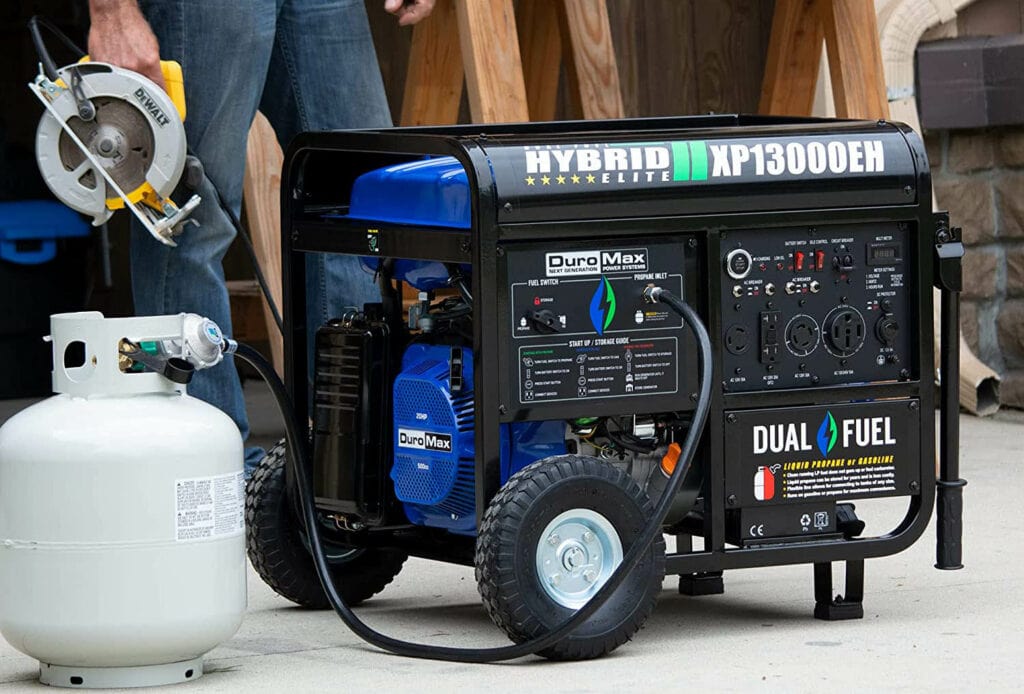 As the last line of defense in keeping your home powered during an outage, reliability is an absolute must with any portable generator. Since 2003, the DuroMax generator has been anchoring DuroMax Power Equipment's catalog, delivering dependability and flexible operation to meet most power generation needs.
DuroMax is a prominent staple in most home improvement stores. The collection features affordable options from a brand that prides itself on quality components. DuroMax Power Equipment found success with a unique approach to construction quality and capabilities. Learn how this American brand supplies value with a look at its innovative line of portable generators.

Who Are DuroMax Power Equipment?
DuroMax generators are the premier product line from DuroMax Power Equipment. The company began in 2003 and currently operates out of Ontario, California, in San Bernardino County, where it designs and manufactures its products.
Alongside its DuroMax generators, DuroMax Power Equipment sells several outdoor power solutions, including:
DuroMax also shares the generator arena with its sister company, DuroStar. DuroMax Power Equipment operates both brands, using nearly identical pricing schemes and designs.
In most cases, a DuroStar generator is a DuroMax design, albeit in a red package instead of a blue one. But while DuroStar may be similar in quality for the price, DuroMax Power Equipment saves the best features for its broader DuroMax line.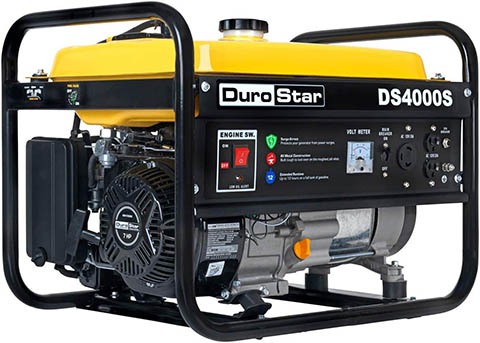 What Are DuroMax Generators Known For?
DuroMax Power Equipment sets its DuroMax generator line apart from the field in several ways.
The company notably engineers its generator engines and many other proprietary components. Heavy-duty metal frames, cast iron cylinder sleeves, and 100% copper windings are a few essential selling points DuroMax uses to separate itself from the competition, arguing that its generators perform more efficiently and last longer.
Along with a durable build, many DuroMax generators boast critical safety and performance features, including:
Overload circuit breaker
Low oil indicator
Digital LED displays
CO alert and automatic shutdown
Isolated motor mounts and oversized mufflers for enhanced noise reduction
Solid rubber tires and push handle
3 or 5-year warranties
While it has plenty to brag about quality-wise, DuroMax's greatest advantage lies in its fuel flexibility. DuroMax is the leading manufacturer of dual-fuel portable generators, which allow homeowners to pick between gas and propane.
Types of DuroMax Generators
DuroMax Power Equipment puts most of its engineering into its DuroMax generators, as is evidenced by its constantly expanding and evolving lineup. There are currently five series covering home, job site, RV, and camping applications:
HX: 4,850–13,000-watt dual fuel generators with CO detection
HXT: 13,000-watt triple fuel generator
iH: 2,300–9,000-watt dual fuel inverter generators with CO alert
X/DX: 4,500–13,000-watt dual fuel generators with CO alert
E/EH: 4,400–15,000-watt generators
The triple fuel HXT is an intriguing highlight among the collection of more than 30 DuroMax models. Marketed as the largest tri-fuel option available, the 13,000-watt generator lets you choose between the efficiency of propane, the power of gasoline, and the constant supply of a natural gas hookup.

Final Thoughts
It's a challenge to criticize any DuroMax generator. The line of flexible and high-quality machines benefits from DuroMax Power Equipment's tradition in engineering excellence. Few competitors match the company's capacity for innovation or lofty performance standards. Full of exceptional products at competitive prices, its DuroMax generator lineup is an excellent choice for any consumer.