Worm Drive Saw vs Circular Saw: Which is Best for Your Needs?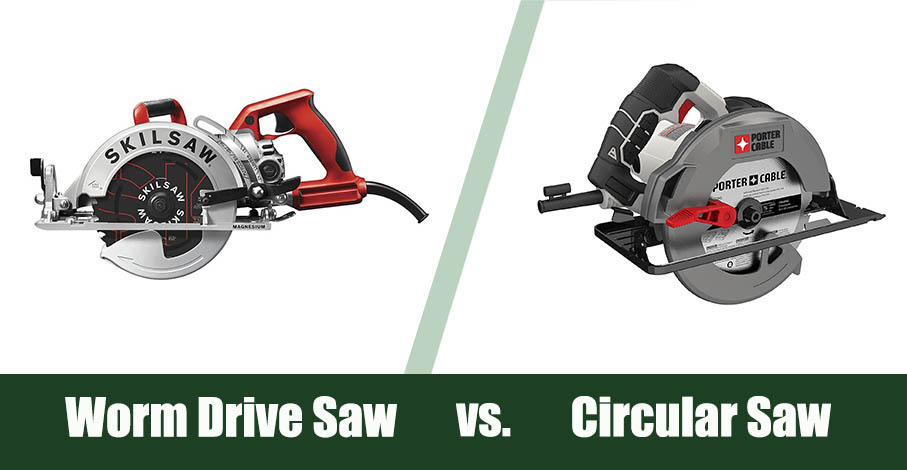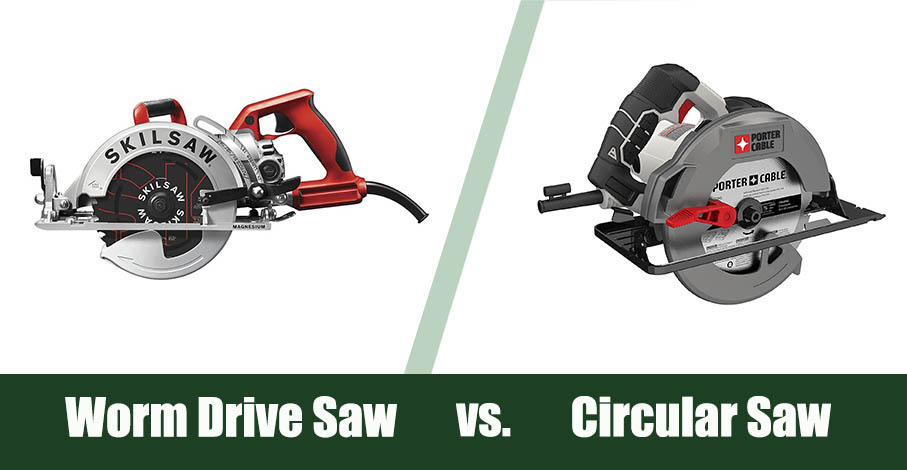 Circular saws are often the jobsite tool of choice for making rough cuts on large manmade boards – but choosing the right type of circular saw for your needs can give you access to a lot more of its utility.
That's why in today's article, we'll be introducing you to the similarities and differences between the two main types of circular saws: Worm drive and direct drive (also known as sidewinders). Follow along as we give a primer on what to expect out of your circular saw before getting into the nitty-gritty of worm drives and direct drives and ending with how to choose the best circular saw for yourself.

A Brief Overview of Circular Saws
Ideal for use in ripping and crosscutting hardwoods, softwoods, and man-made boards quickly and conveniently, the circular saw is a tried and true tool for carpenters and construction workers due to its lightweight and portable design. Capable of handling many different materials by quickly swapping blades, it's an essential tool to have for jobsite efficiency.
Generally, the size of a circular saw's motor relative to the diameter of its blade will determine its performance. The type of motor drive providing the power to your saw can be just as critical, though – which is why you'll need to understand the differences between worm and direct drives.
A Pair of Our Favorites

Worm Drive Saws Explained
For the worm drive circular saw the motor will always sit behind the blade, giving them a sleek profile that's useful for working in tight spaces. Named after the spiral gear that powers the motor, the mechanically efficient design of worm drive circular saws produces excellent torque – and therefore greater cutting power.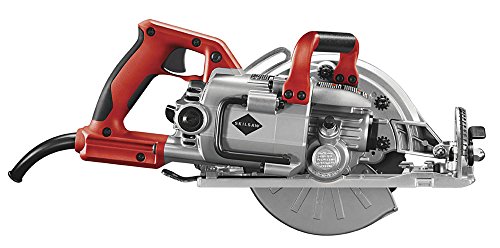 The extra metal and housing required for worm drive motors will significantly increase the weight of a circular saw, though. Usually some 3-5 pounds heavier than a comparable direct drive saw, they can easily lead to fatigue in your hands and shoulders during a long workday.
In short, a worm drive circular saw will be heavier, more powerful, and more expensive than a direct drive saw. This makes them popular amongst professionals who require the extra cutting power, but not as useful or desirable to home improvement and DIY enthusiasts.
Worm Drive Pros
Greater torque
Larger maximum cutting capacity
Faster and more reliable cuts
In-line motor is balanced for accurate cuts
Worm Drive Cons
Heavier
Can quickly wear out your hands and shoulders
More expensive

Direct Drive (Sidewinder) Saws Explained
The motor in a direct drive saw will always sit beside the blade, making the saw shorter and wider. Featuring a less involved internal mechanical design, direct-drive circular saws rely on a common spur gear to power the blade. This results in a lighter weight saw, but one that also produces less torque and maximum cutting power.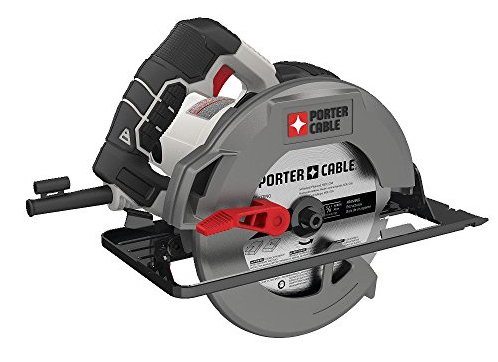 Lighter, more portable, and less expensive than the worm drive saw, the off-balance setting of a direct drive saw's motor also makes them harder to use for accurate cuts. They're a fine tool for anyone who prioritizes cost effectiveness and portability over power and accuracy, such as amateur woodworkers and anyone with small DIY construction projects.
Direct Drive Pros
Lightweight and easily portable
Easy to use
Inexpensive
Direct Drive Cons
Lopsided motor placement is not great for accurate cuts
Lower torque means lower maximum cutting capacity
Slower cutting speed

Final Thoughts
There you have it: The differences between worm drive and direct drive circular saws, clearly explained.
For professionals and anyone who prizes power and accuracy, the worm drive saw is your tool of choice – as long as you don't mind the extra weight and cost.
The hobbyist woodworker or amateur construction enthusiast will often be better off with the lightweight and easy to use direct drive style and will receive the added bonus of substantial savings on cost.
Related Reads: