Self-Propelled vs Push Mower: How Do You Choose?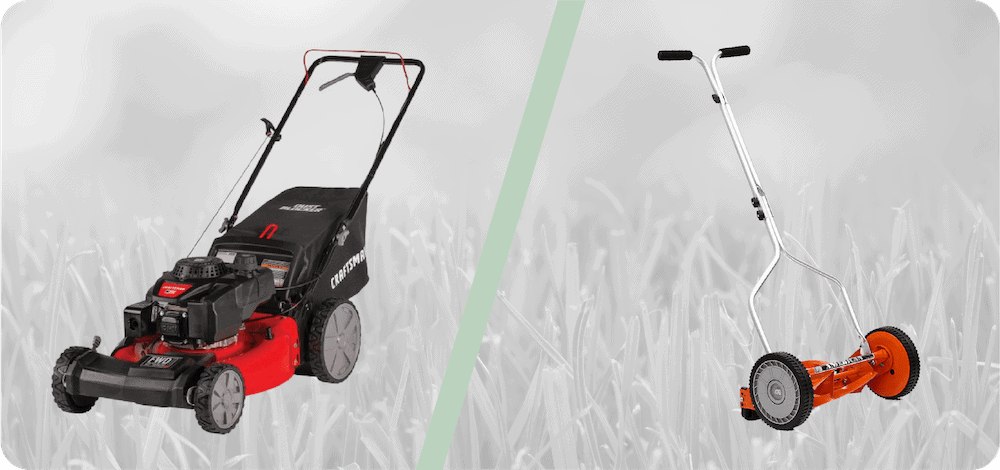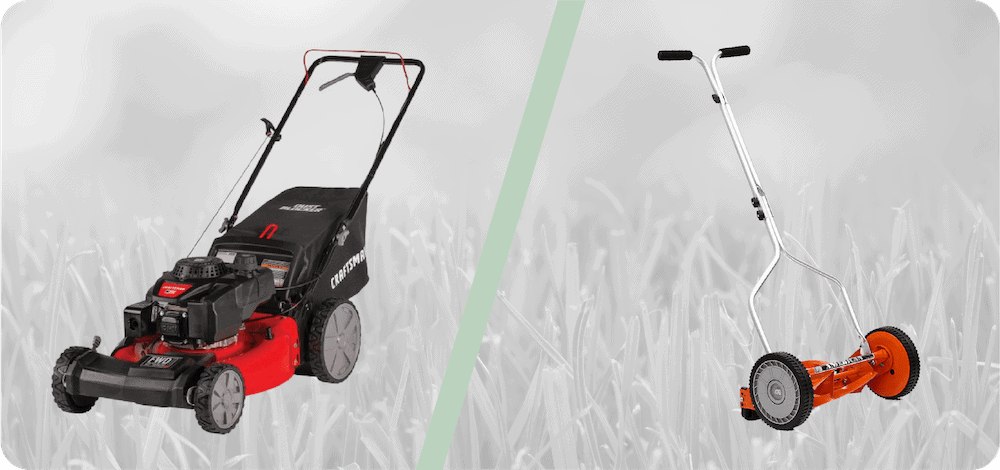 When you're purchasing a small lawnmower, there are two main options: self-propelled and push mower. You're probably going to be mowing your yard quite a bit, so it is essential to choose the right option for you. This depends on both your yard and your budget.
To help you make the best decision, we wrote this complete guide on the differences between these two types. Read through our descriptions below for all the information you need to know about these two.

Overview of Self-Propelled Mowers
Self-propelled mowers do precisely what you think they do: propel themselves forward. These lawnmowers have a transmission that powers the wheels. You need to walk behind it to guide it. However, you don't have to push them very much because they move by themselves.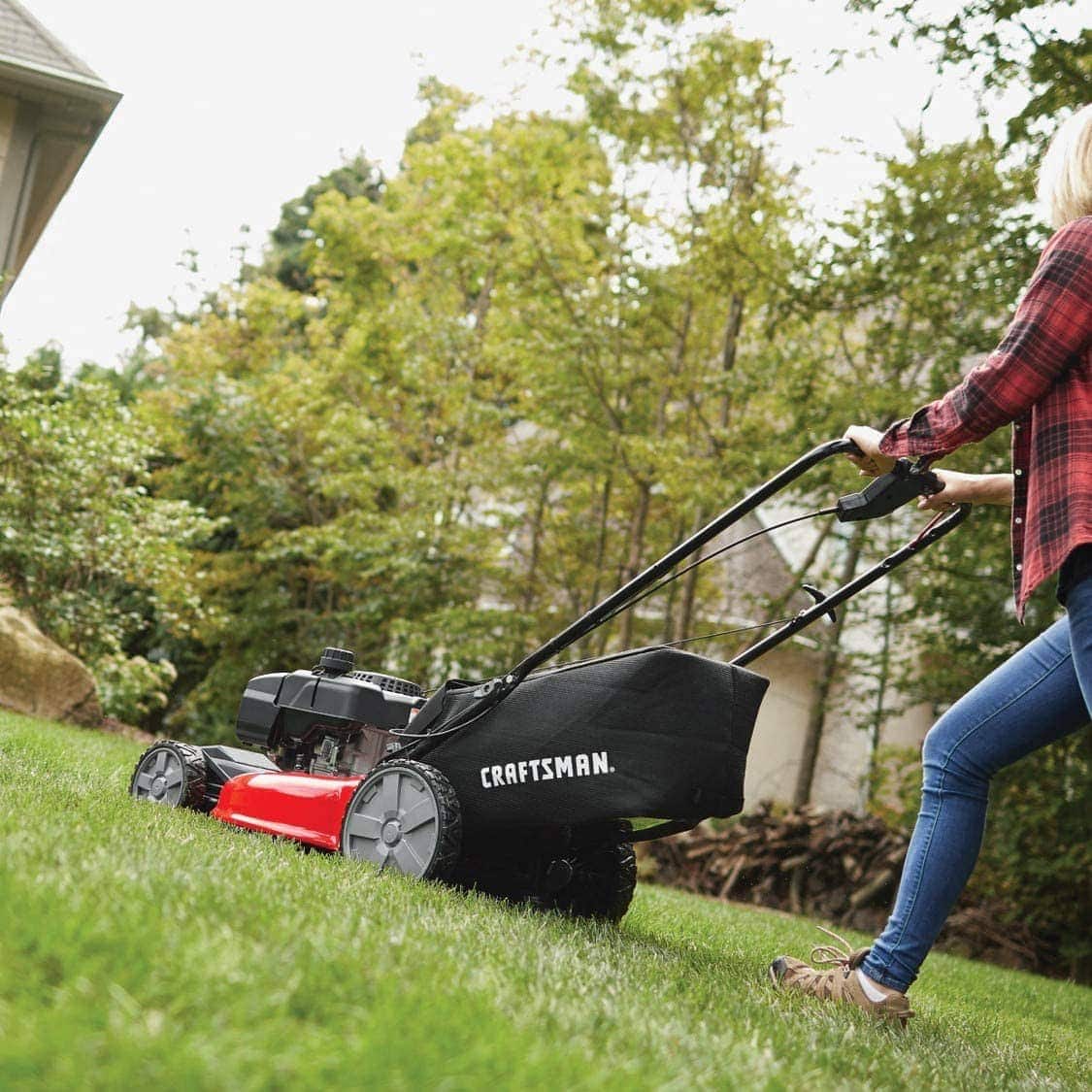 Effectiveness
Because you don't have to push these mowers, they usually move relatively faster than other models. You won't get tired halfway through and start dragging your feet, so your hard work will get done much faster than usual.
Furthermore, you can often control the speed of these models. This feature allows you to go faster if need be, increasing your effectiveness even more. High-end models can travel up to 4 miles per hour, though others can only go about 1 to 3 miles per hour. It just depends on the model.
Cost
These usually cost more than others, simply because they have a transmission. Push mowers aren't going to have this extra piece of equipment. However, there are quite a few different factors that go into the cost. You can find a self-propelled mower for decently cheap.
However, cost often factors directly into quality. If you spend more, you'll likely get a better mower.
Safety
Most self-propelled mowers come with lots of safety features. They often have a bar that acts as a gas pedal so that the mower won't run away from you. Often, you can choose the speed of the mower as well, allowing you to choose the perfect pace for yourself.
Pros
Easy to push
Very efficient
Decently safe

Overview of Push Mowers
Push mowers are about as basic as they come. You push them, and they cut grass. Some rely on the friction of the grass to cut, while others are motorized. Some are electric, but these are rarer.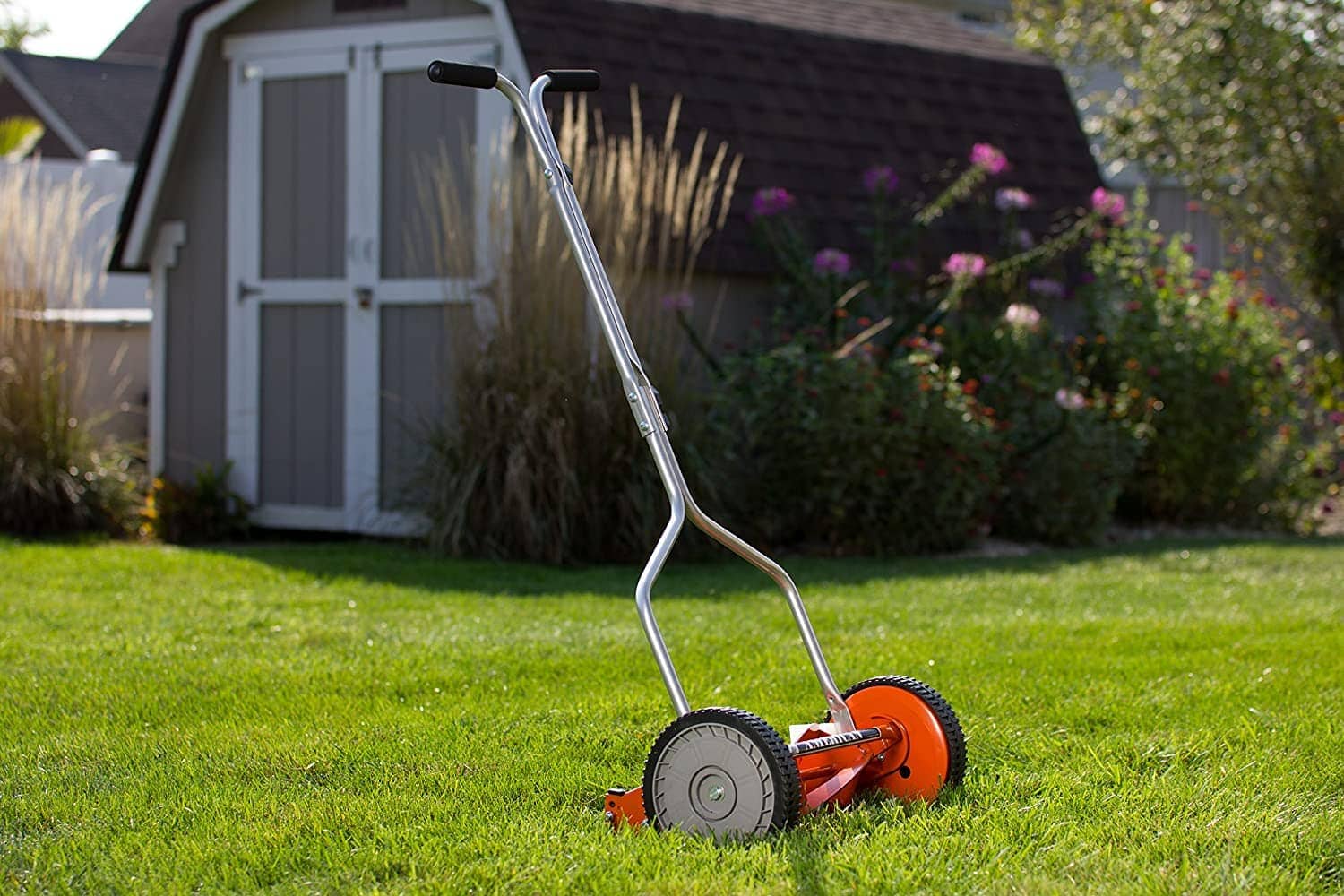 Effectiveness
Push mowers are very basic, but they work. You do have to push them, so how fast they go is entirely up to you. If you start wearing down halfway through, you're going to take longer than you could otherwise.
Of course, your physical condition has to do with this as well, as does the size of your yard. Some people can mow their whole yard without slowing, while others cannot.
Cost
Push mowers are pretty inexpensive. Some motorized ones are decently expensive because of their massive amounts of power, but these are overkill for most average homeowners. Reel mowers are some of the most inexpensive options, so you may want to choose one of these if you're looking for a budget option.
Again, the cost of these mowers is going to depend on their quality. If you want a more powerful option, plan on spending a bit more money.
Safety
These mowers are relatively safe. The motorized options are going to be a bit less safe than other options. However, these days, most come equipped with plenty of safety features. When making your purchase, be sure to check for safety features.
Cons
Requires physical pushing
---
The main problem you're going to need to consider is whether you're willing to pay a bit more for higher efficiency. Of course, the size of your yard also matters. Some people have small yards. Likely, these people are not going to make the most out of a self-propelled lawn mower. Their yard isn't big enough, and they can likely make use of a push mower at the same level of efficiency.
However, if you have a large yard, you may get done much faster if you have a self-propelling motor.
It is also going to depend on how much you dislike pushing a motor. You may not mind pushing a motor around at all. Maybe you've been doing it since you were a child, and now it's just second nature. Alternatively, you may hate pushing a mower around the yard. You'll probably get the most happiness from a self-propelling mower. It just depends on your specific circumstances and feelings.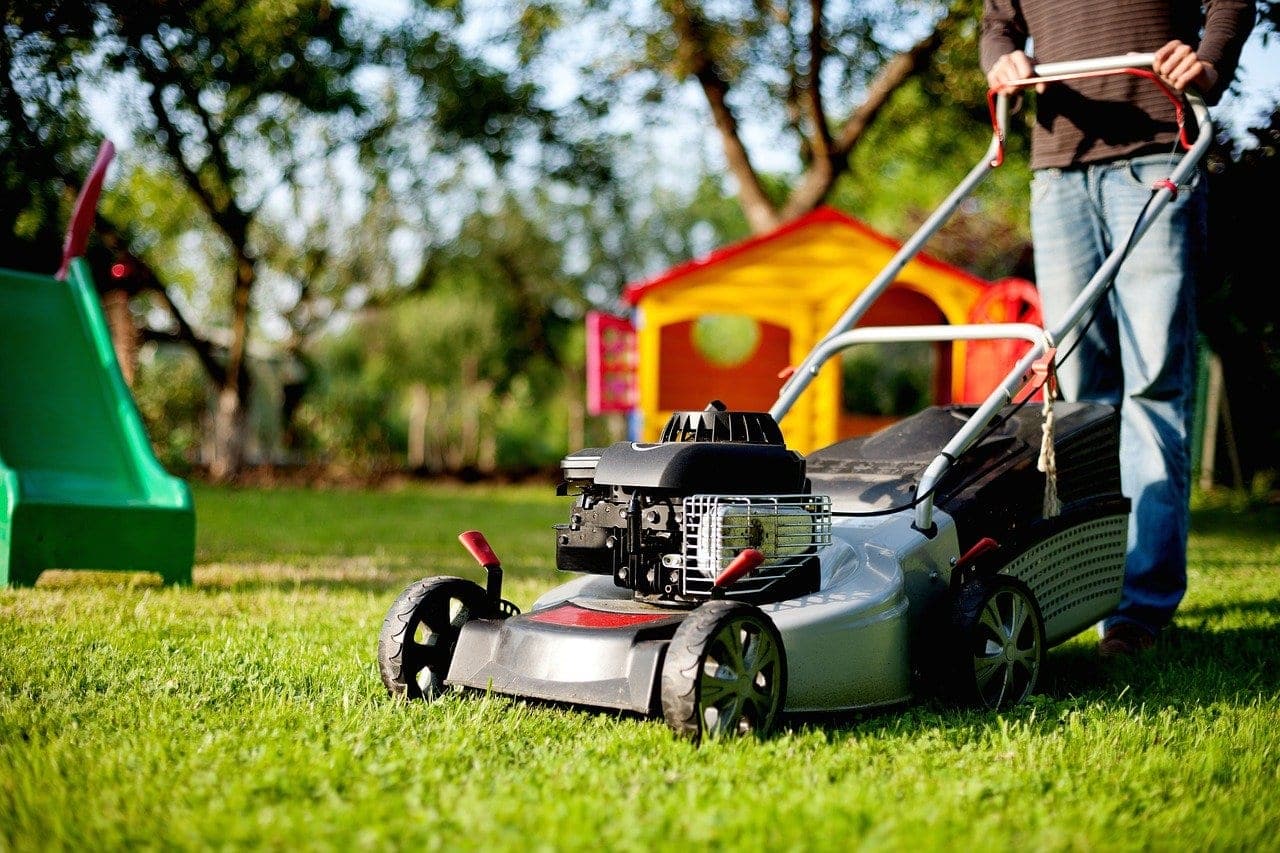 Portability
Self-propelled mowers may move by themselves, but they are much heavier than push mowers. They have extra components like a transmission that makes them decently heavier. If you need to lift it regularly (like to transport it between houses), this will be extremely difficult. You may even need more than one person or a DIY ramp to get it in the truck.
Push mowers are much lighter because they have fewer components to weigh them down. Some motorized options are quite heavy, however. Because of this, if portability is essential, you should check the weight of any lawn mower you decide to purchase.
In general, most push mowers are going to be lighter than self-propelled mowers. However, this is not necessarily always the case. It is essential to check the weight before making a decision.
Suitability
Different mowers are suitable for different yard sizes and terrains. Below, we'll discuss which mowers are best for which situations.
Small Yards
For small yards, you'll likely do best with a push mower. For tiny yards, a reel mower would be fine. For slightly larger yards, you may want to choose a push mower.
The terrain also matters, of course. If your yard is too hilly, you probably need a self-propelled mower. It just depends on whether or not pushing the mower around your small yard is enough to tire you out. If it is, you would probably benefit from a self-propelled mower.
Medium to Large Yards
For any size yard over a small one, a self-propelled mower would probably be best. If your yard is medium to large, you're probably not going to be able to mow the whole thing in one go. This can extend the amount of time it takes you to mow your yard into multiple days. (And who wants to spend both their days off mowing the yard?)
If your yard is hilly, you probably need a rear-wheel option. These lawnmowers are the best option for hills because they propel themselves easier on uneven terrain. If your yard is flat, you could probably get away with a front-wheel-drive mower.
Quick Look: Our Top Choices
Image
Product
Details

Our Favorite Self-Propelled Mower

Craftsman M215

Powerful
Versatile
Has a variable speed
CHECK PRICE

Our Favorite Push Mower

American Lawn Mower 1204-14

14 inches cutting width
Easy to use
Has an adjustable blade length
CHECK PRICE
Our Favorite Self-Propelled Mower: Craftsman M215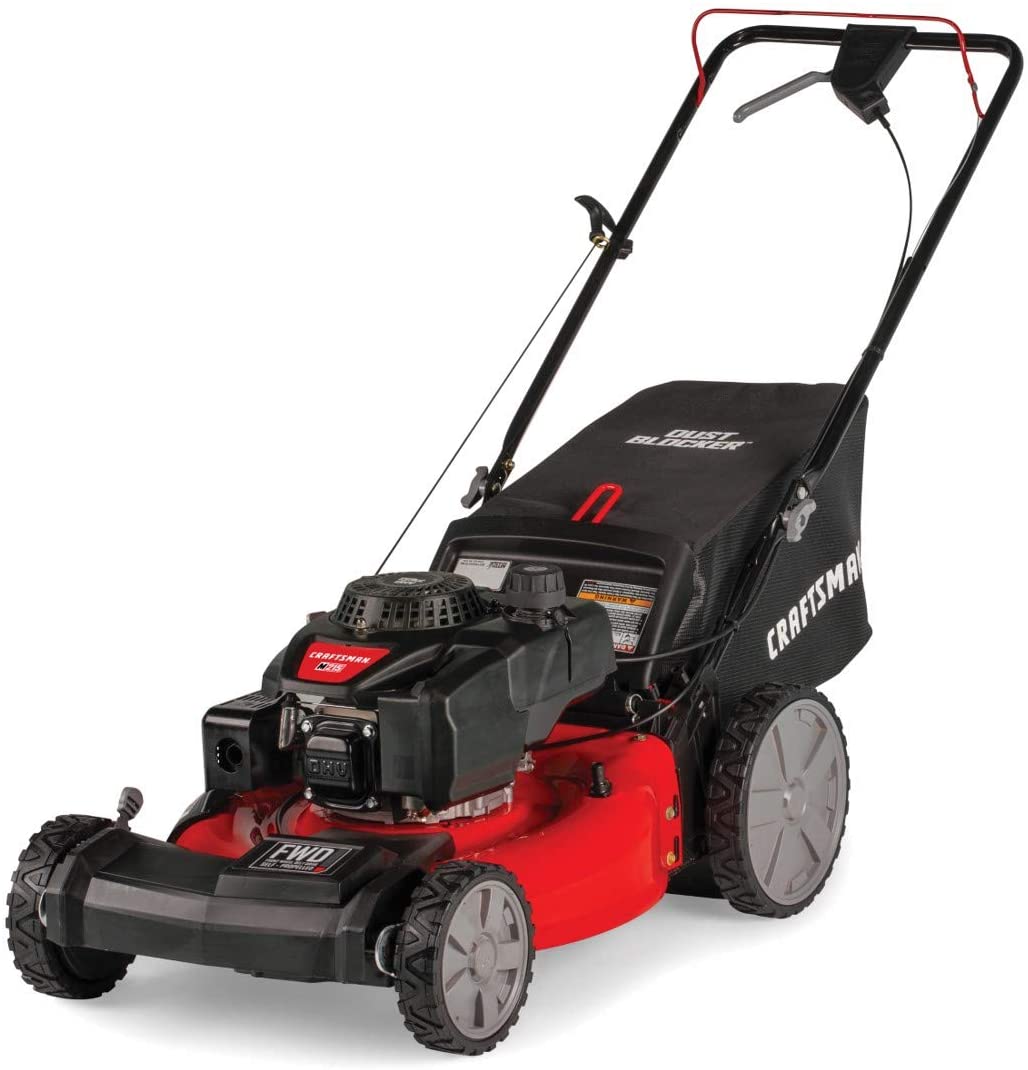 This self-propelled gas mower is powerful and is very versatile. It has a variable speed, so you can choose exactly what speed you want your mower to go at. It also has enormous tires so that it can handle most terrains.
Our Favorite Push Mower: American Lawn Mower 1204-14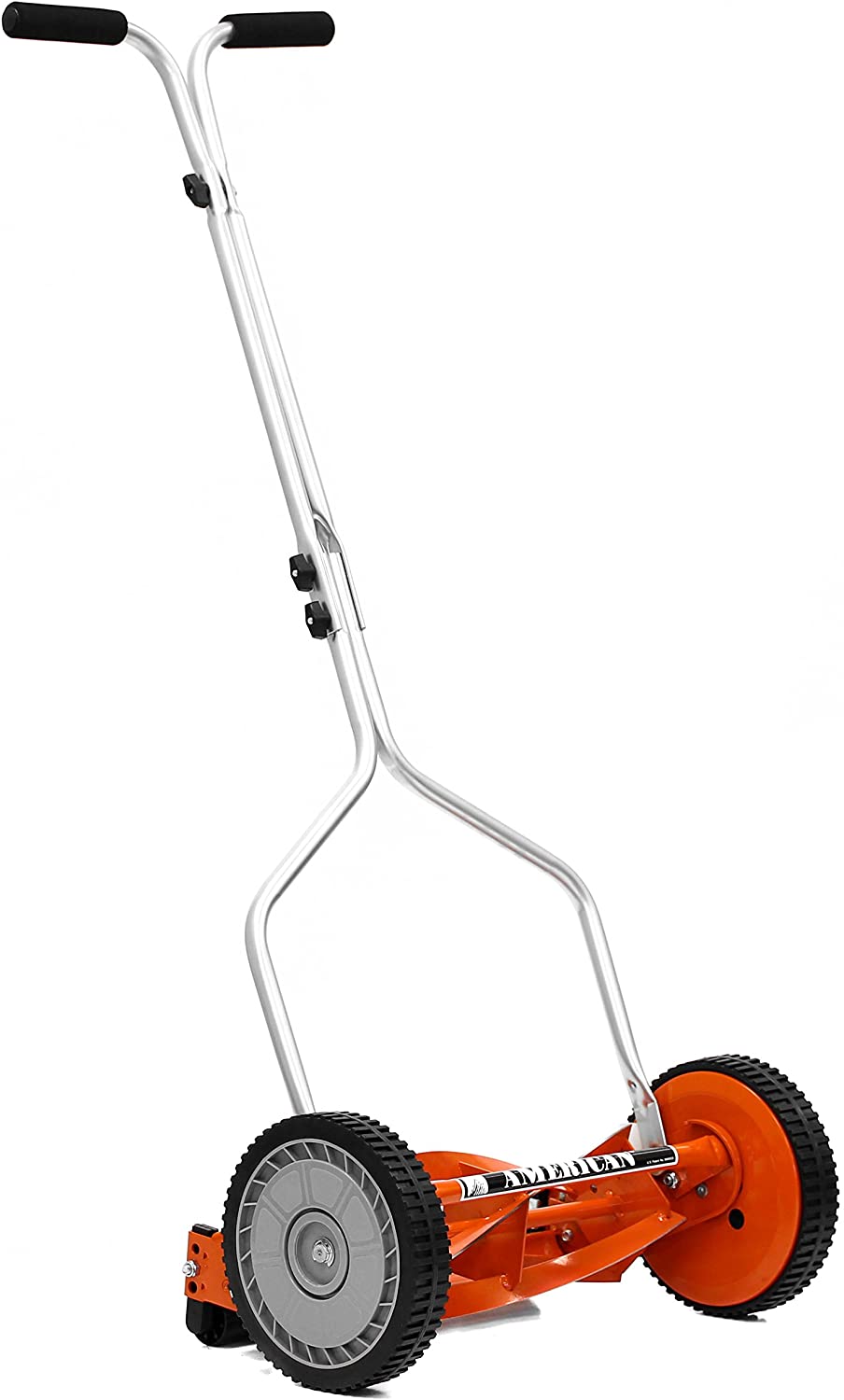 This lawnmower is cheap and easy to use. It is best for small yards since it isn't mighty in the least. For tiny yards, though, you can't get better than this reel lawnmower. It has an adjustable blade length and a cutting width of 14 inches.

Conclusion
Self-propelled mowers move themselves, but still require your input for steering. Push mowers do not move themselves forward at all, so they require you entirely for this purpose. Which one you choose is mostly a matter of your yard size and your physical prowess (as well as how much you dislike pushing a lawnmower).
Related Reads: