30 Tools Every Apprentice Electrician Should Own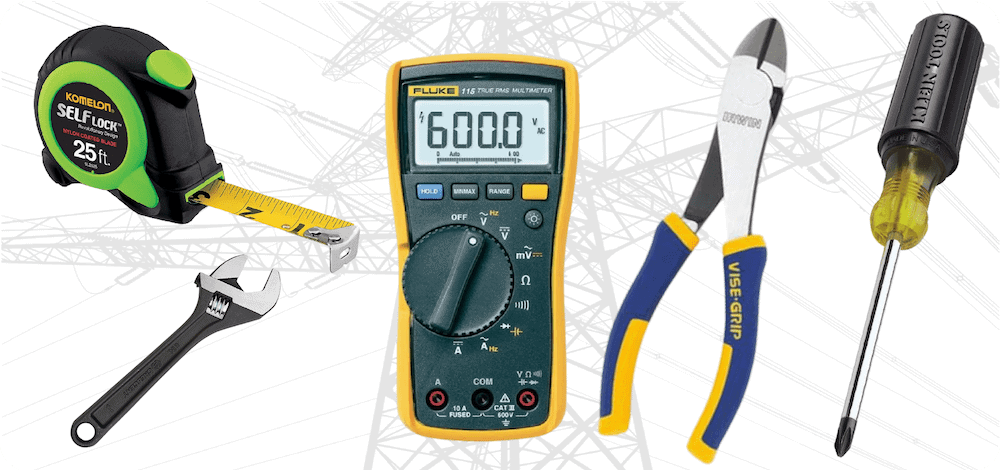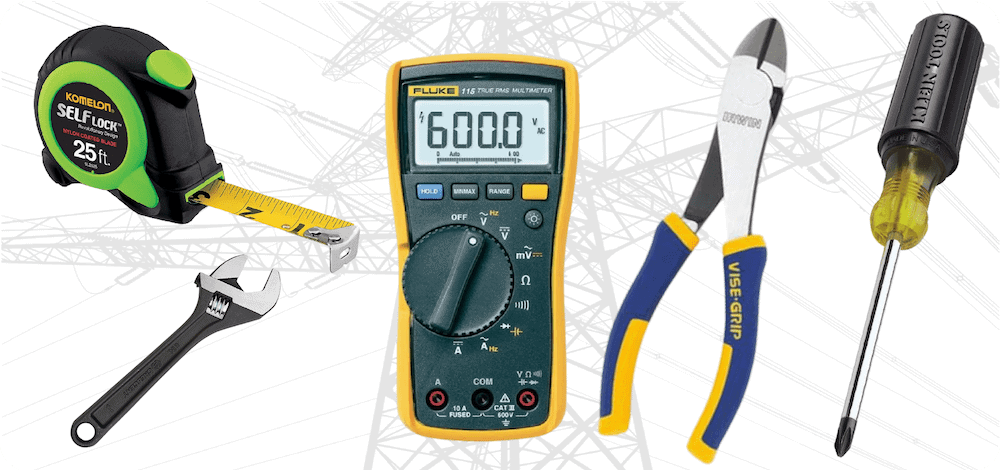 You need several tools as an apprentice electrician, but it can be challenging to determine which are essential if you're new to the job. You will need some tools right off the bat, while others you can gather as you gain more clients.
If you are just starting out as an apprentice electrician, you might need someone to tell you precisely what you should buy from the get-go. Luckily, we have compiled this list of 30 tools every apprentice electrician should own. Consult the list to figure out what you need to buy and what you can leave out.
Let's get started.

The 30 Tools Every Apprentice Electrician Should Own
Pliers
Pliers are multipurpose tools that can be used for gripping, bending, and cutting. You need various pliers if you want to make it as an electrician.
1.

Nine-Inch Pliers
Nine-inch pliers are often a go-to tool. As their name suggests, nine-inch pliers are known for their nine-inch handles. The handle's length gives you maximum leverage. Most electricians recommend having two sets on hand.
---
2.

Adjustable Pliers
During some jobs, you'll find that you need a wide wrench to get a good hold of different materials. Adjustable pliers can be heaven-sent in these situations since they can be adjusted to extend for smaller and larger pieces.
---
3.

Needle-Nose Pliers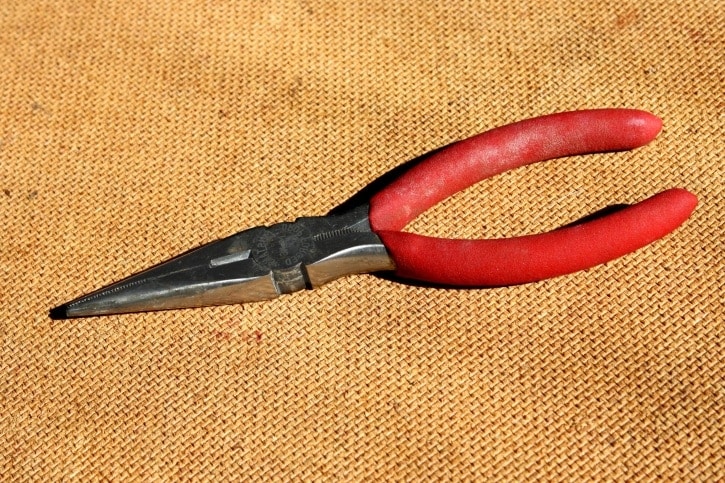 One of the hardest parts of being an electrician is working in really small spaces. You can make your job a little easier by investing in needle-nose pliers. These pliers are designed to get into tight places or hold small objects.
---
Wrenches
Wrenches help you get a good grip and apply force to tightly fastened objects. As an electrician, you will use wrenches all the time. Here are a few wrenches to consider adding to your collection.
4.

Adjustable Wrenches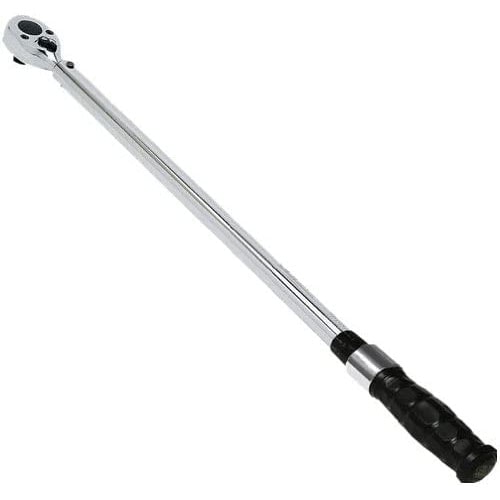 Like adjustable pliers, adjustable wrenches allow you to fit the wrench to almost any size you need. This is invaluable if you find yourself with a non-standard-size object.
---
5.

Allen Wrenches
You can never be without Allen wrenches, which makes them one of our personal favorites. These wrenches have a small, L-shaped design that helps you loosen and tighten hexagon-shaped settings.
---
6.

Pipe Wrenches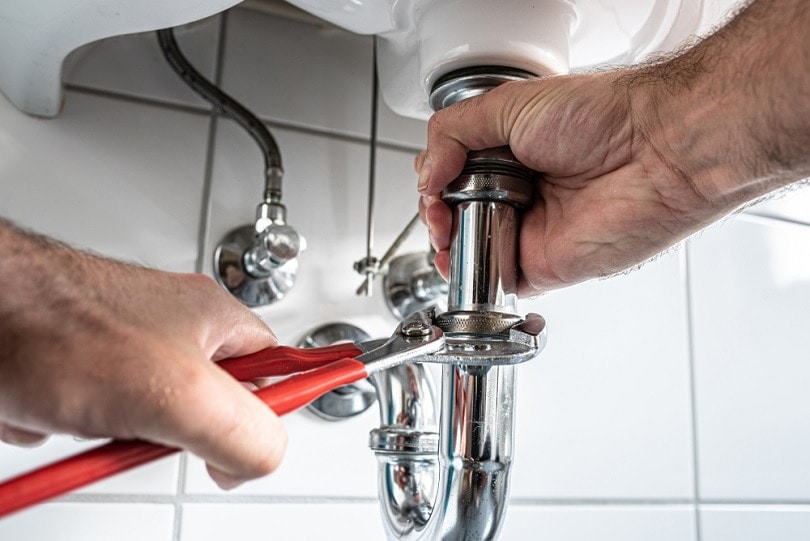 Pipe wrenches allow you to grip and turn soft pipes or fittings. They are essential for almost any trade job.
---
Screwdrivers
If you are an apprentice electrician, you probably already own a variety of screwdrivers. Nevertheless, here are the most important screwdrivers to own:
7.

Phillips Head Screwdrivers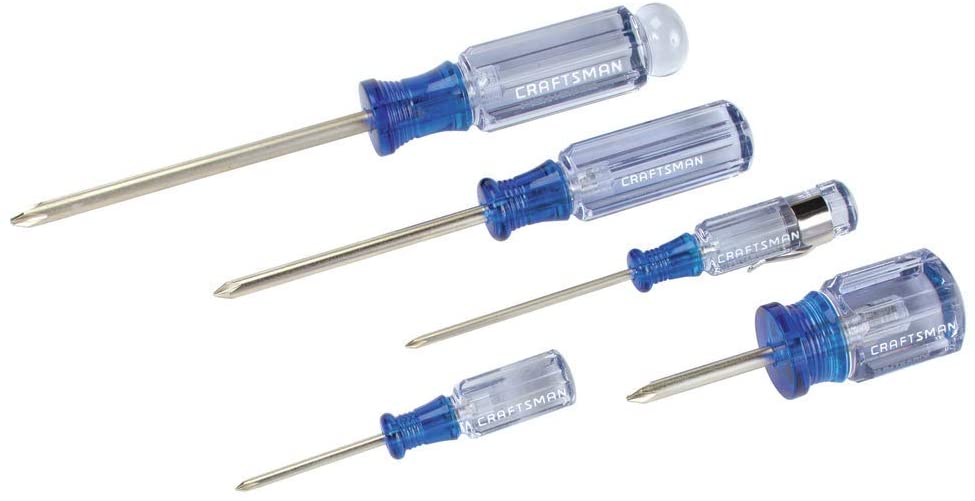 The Phillips head screwdriver is by far the most common screwdriver type, and you're likely to use one for almost every job. We recommend carrying two or more on hand.
---
8.

Multi-Tip Screwdriver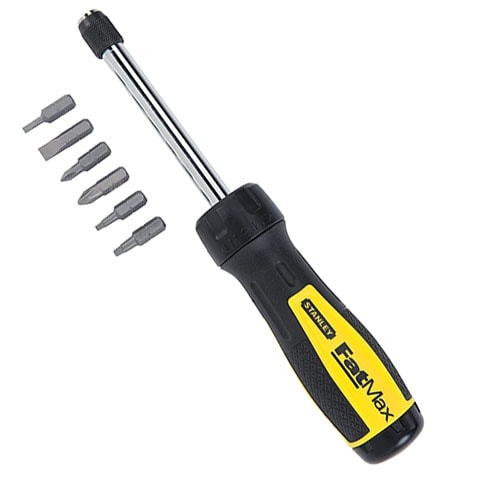 On the job, you will occasionally find an odd-sized screw. Make sure you have what you need by putting a multi-tip screwdriver in your kit. It will allow you to still work on nonstandard screws.
---
9.

Flat-Head Screwdrivers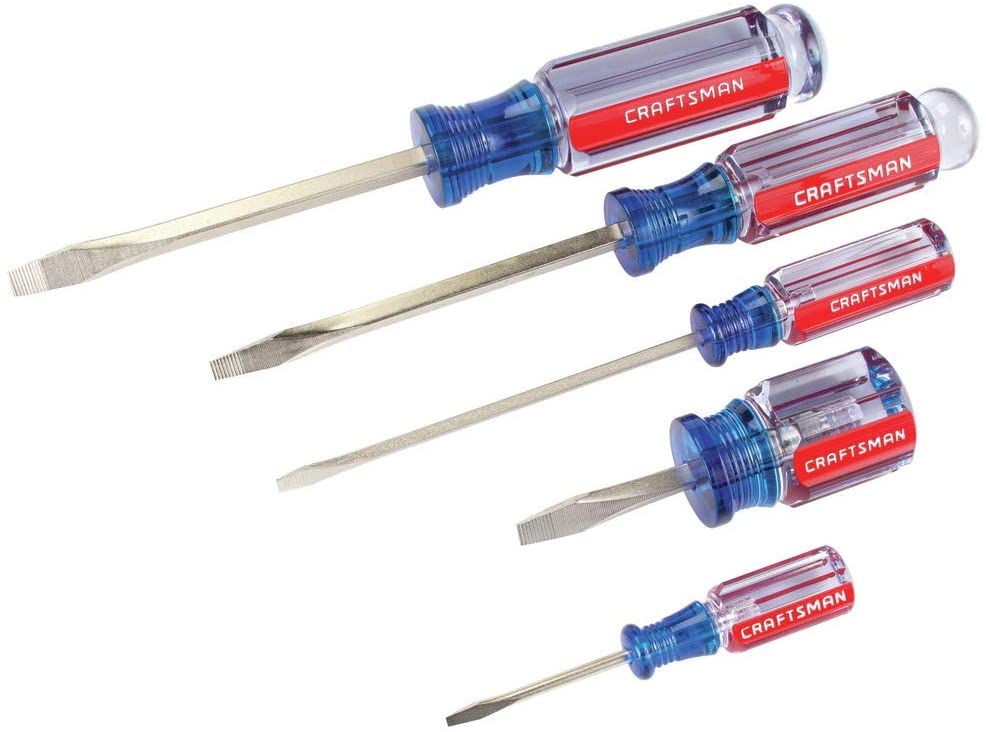 Another popular screwdriver that you will use constantly is a flat-head screwdriver. You will need an entire kit of these, ranging in sizes. To save money, look for a screwdriver kit that includes Phillips and flat-head screwdrivers in various sizes.
---
10.

Stubby Flat-Head Screwdrivers
A stubby flat-head screwdriver is like a regular flat-head screwdriver but with a square blade tip. This allows it to reach incredibly tight spaces that other screwdrivers simply can't reach.
---
11.

Conduit Reamer

Although a conduit reamer isn't exactly a screwdriver, it works similarly. It fits into power drill chucks and quick-release adapters, reducing time and wrist fatigue for jobs with a lot of conduit runs.
---
Cutters and Saws
You will often need to cut drywall, wood, metal, and plastic on the job. You can purchase a variety of cutters and saws to make the process easy and simple.
12.

Side Cutters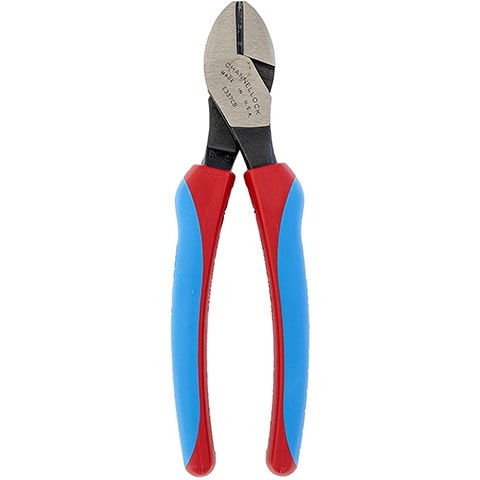 Here's another tool you probably already have. As an electrician, you need to cut wires. Side cutters allow you to snip wires easily and efficiently.
---
13.

Jab Saw/Rock Saw

A jab saw is a great way to make small cuts in drywall. You will find it useful when installing electrical boxes on a finished wall.
---
14.

Hacksaw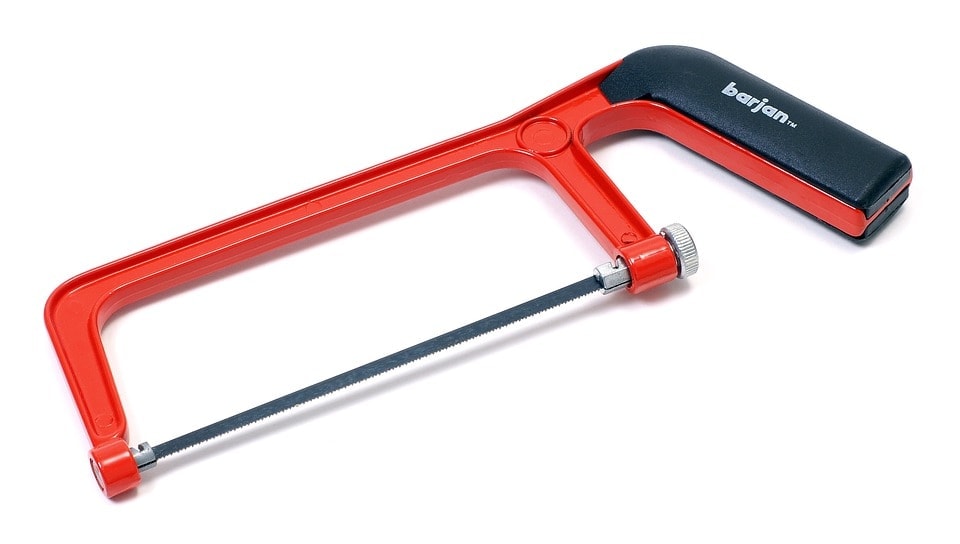 Laying wire often requires cutting different materials, ranging from wood to metal. You can add a hacksaw to your kit to make sure you can cut through any material that may be in your way.
---
15.

Reciprocating Saw

If your hacksaw is not big enough to get the job done, keep a reciprocating saw in your kit or utility truck. It will come in handy when you need to cut through bigger wood, plastic, metal, etc.
---
16.

Utility Knife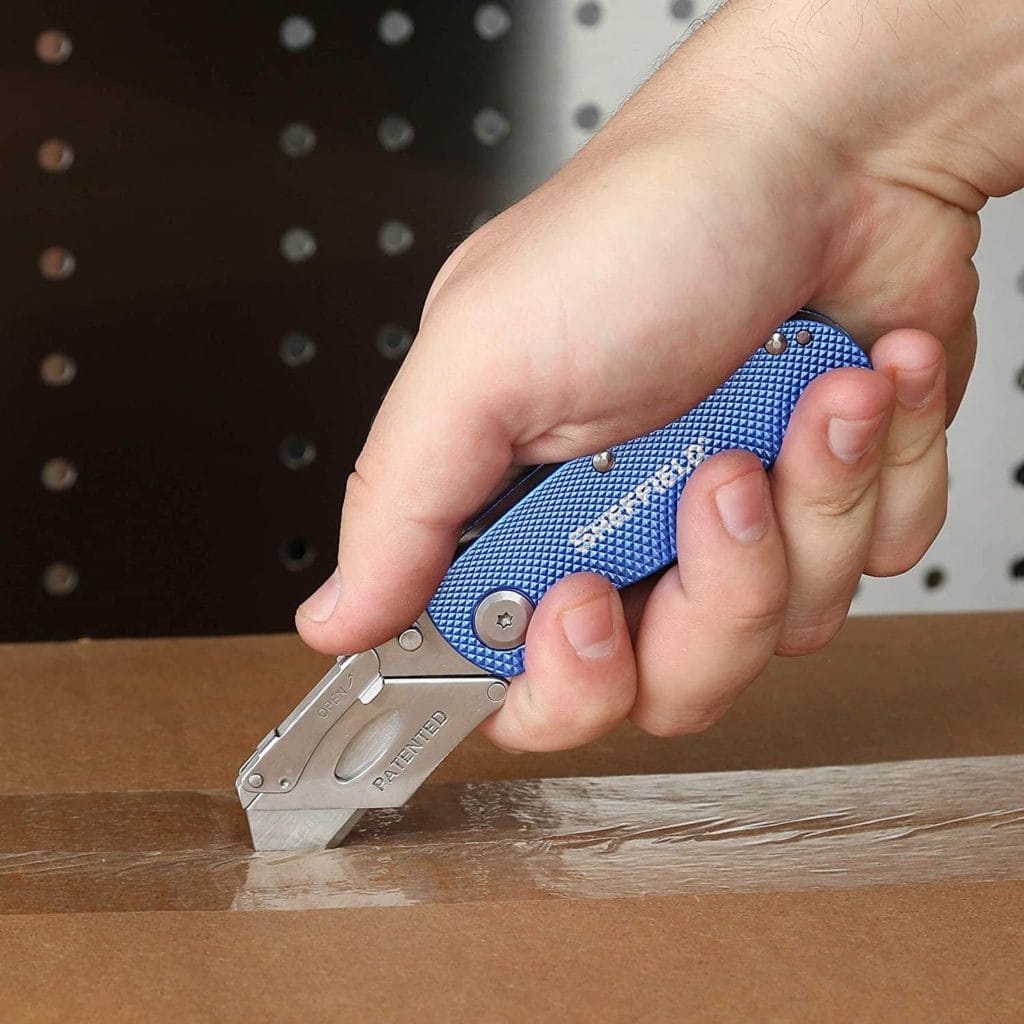 Utility knives have retractable blades. It's a safe knife that creates precise cuts. Always have a utility knife on hand because you never know when you will need one.
---
17.

Wire Strippers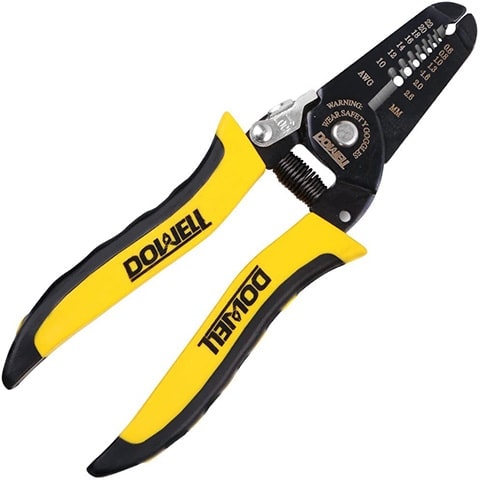 You're guaranteed to run into a lot of wire insulation. Easily strip off this insulation by using durable and long-lasting wire strippers.
---
18.

Cable Cutter
Electricians need some of the most powerful cutting tools. With a cable cutter, you can cut through copper and aluminum electrical wire quickly and safely.
---
Voltage Testers
Since you work with electricity, you will need to test currents and continuity. Here are two similar tools to add to your kit:
19.

Voltage/OHM Multimeter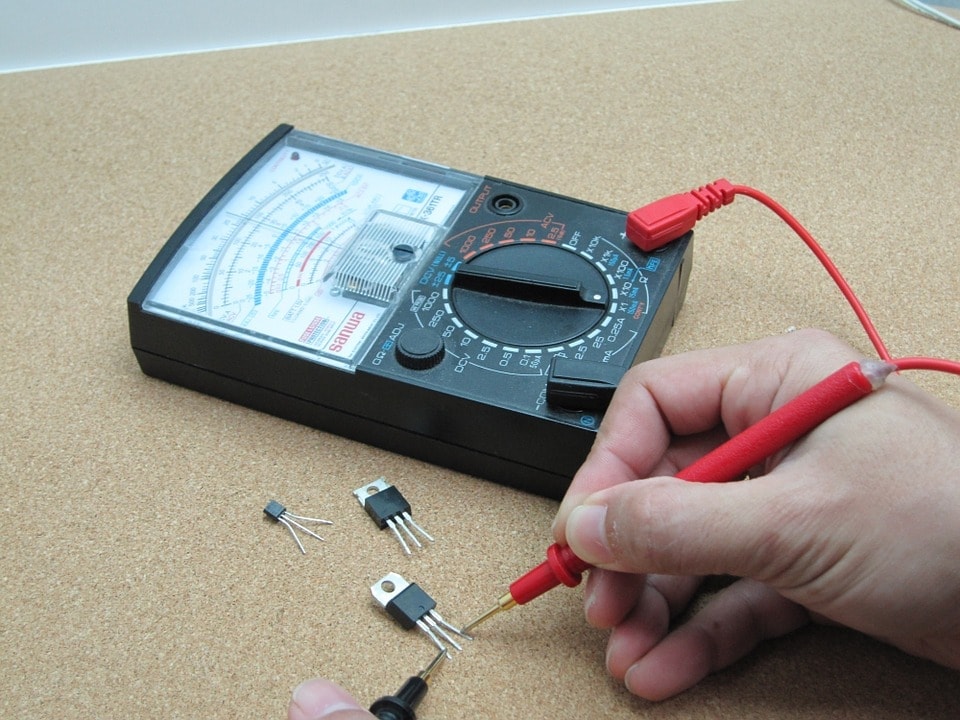 You can determine the continuity of wires or an electrical current using a voltage/OHM multimeter. If you don't already have one, look for a durable, dependable model. The multimeter is easy to use and is an essential device for any electrician.
---
20.

Receptacle Tester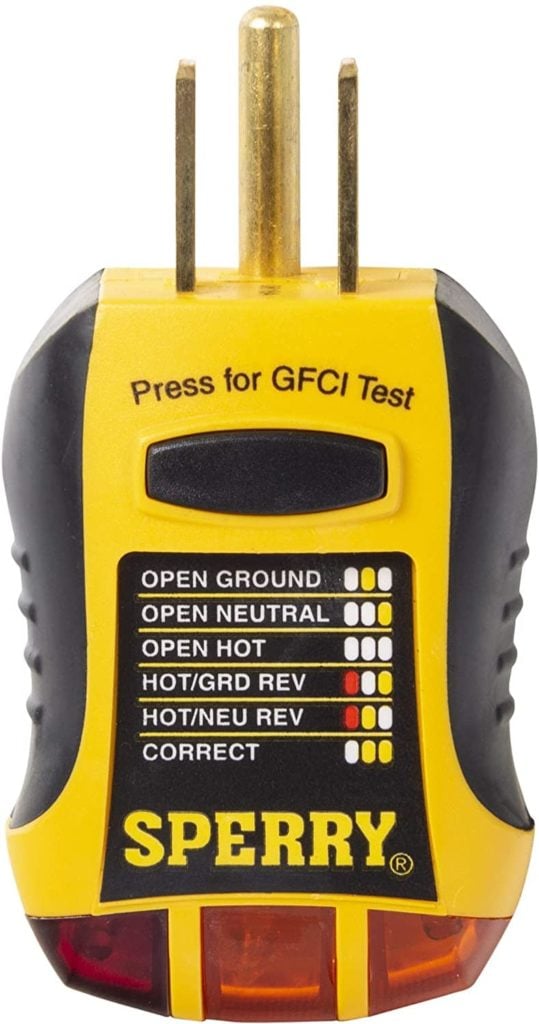 A receptacle tester is similar to a multimeter, except it is designed for receptacle outlets specifically. You cam use one to check sockets and lights on the job.
---
Other Tools
Here are a variety of other necessary tools to keep on hand:
21.

Nut Drivers
Nut drivers tighten nuts and bolts. They are more effective than pliers and wrenches since they are shaped like the nuts. Save some time by screwing nuts with a nut driver instead of pliers.
---
22.

Claw Hammer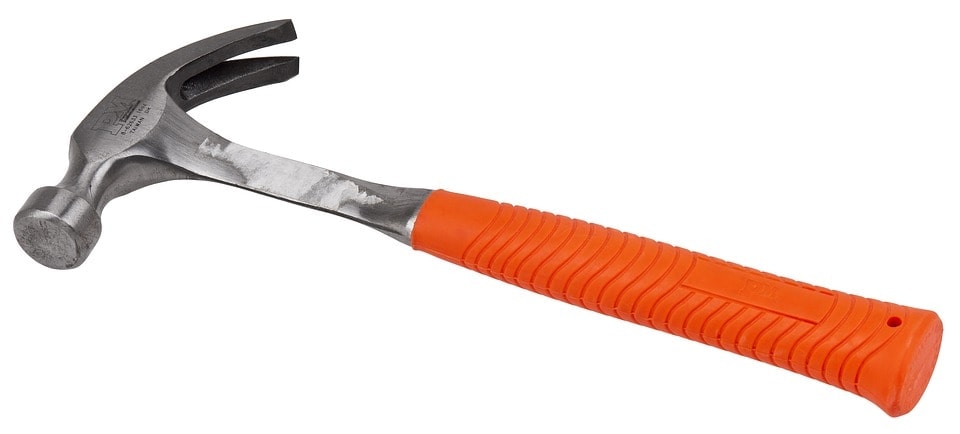 Almost everyone who owns their own home or rents an apartment has a claw hammer, but don't let the commonality of this tool fool you. As an apprentice electrician, you will use a claw hammer to remove nails regularly.
---
23.

Pipe Reamer
Frayed conduit edges are dangerous and unsightly. Smooth yours down by using a dependable pipe reamer. It is best to keep a reamer on you at all times.
---
24.

Tape Measure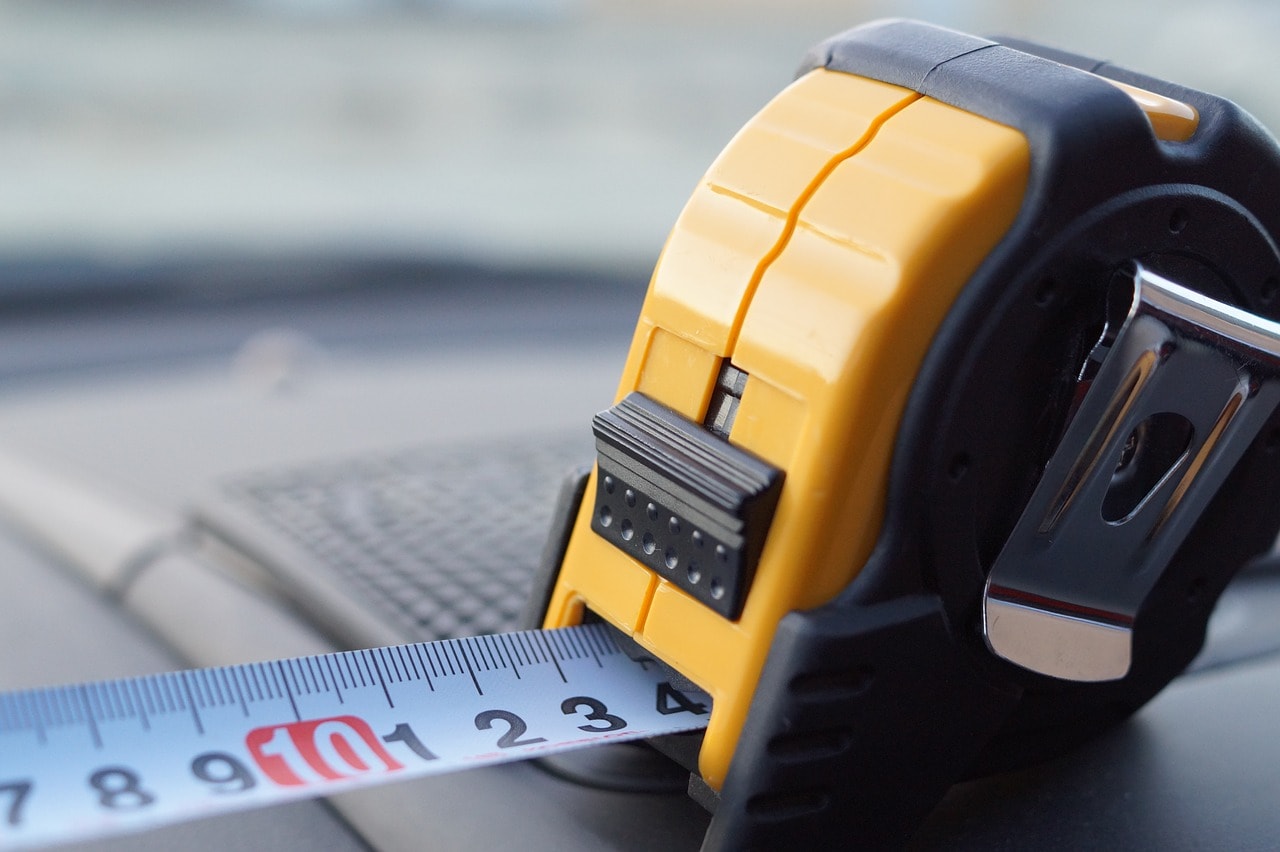 Here is another ubiquitous tool that an electrician can't live without. A tape measure will ensure you get all your wiring and installations correct. Never forget to bring your tape measure with you to your job site.
---
25.

Torpedo Level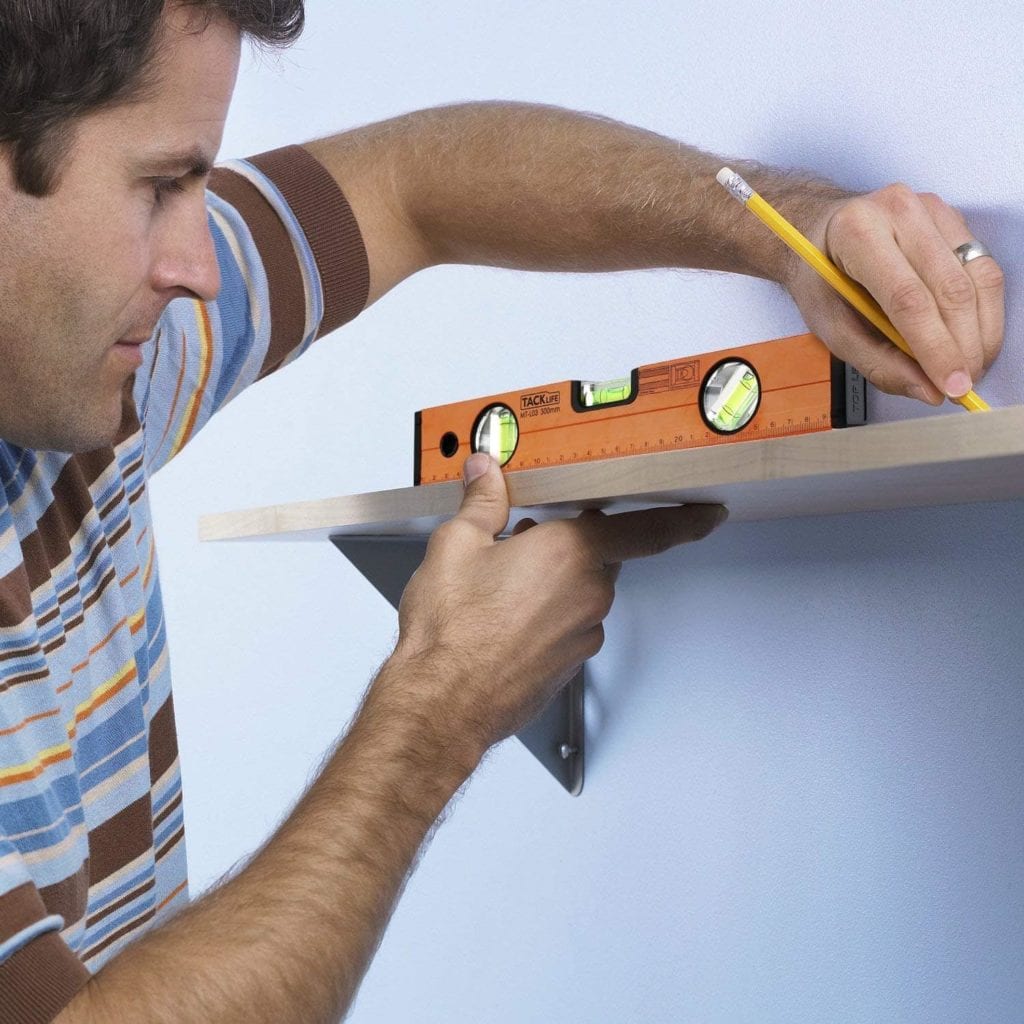 Torpedo levels establish whether or not a surface is level, but they are designed with small places in mind. You can use the torpedo level anywhere that is 6 to 12 inches in size. As an electrician, you will use one frequently for installations and repairs.
---
26.

Cordless Drill & Bits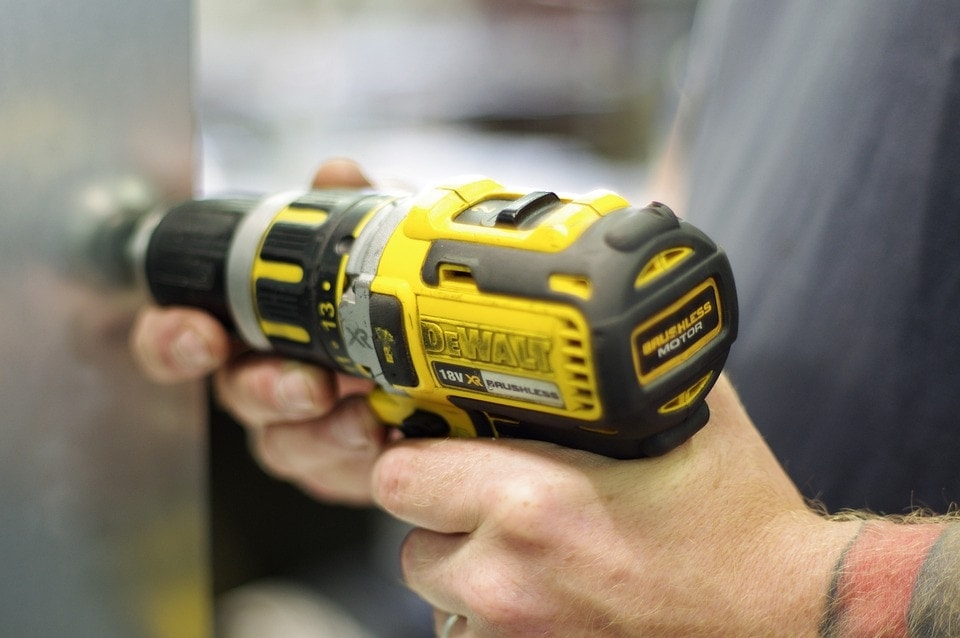 You often find that you need to drill holes, requiring the need for a drill. Instead of worrying about where your drill can plug in, get a cordless drill instead. A cordless drill will provide enough power for the job but is more portable and lightweight.
---
27.

Channel Locks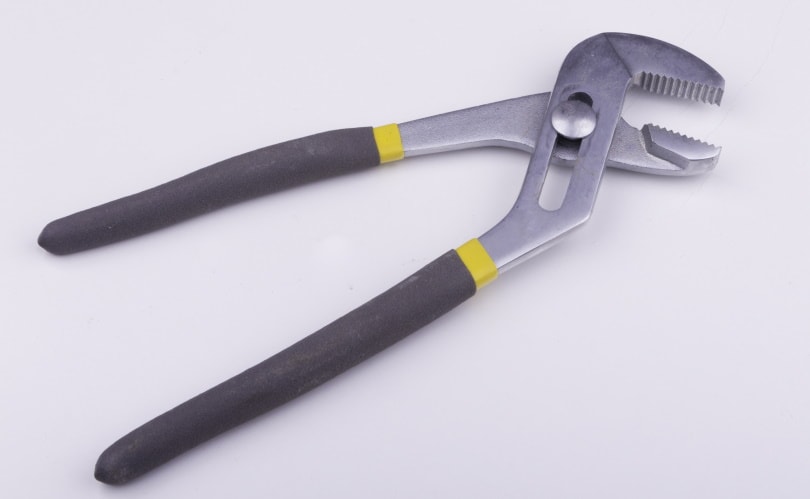 Channel locks can make installing conduits much easier. Consider getting 2 ¼ inch channel locks for conduits that are two inches or less in diameter and 5 ½ for conduits larger than 2 inches.
---
28.

Crimps
A crimp connector is normally used to terminate stranded wire. It will allow you to create gas-tight products that are safer and more professional.
---
29.

Gloves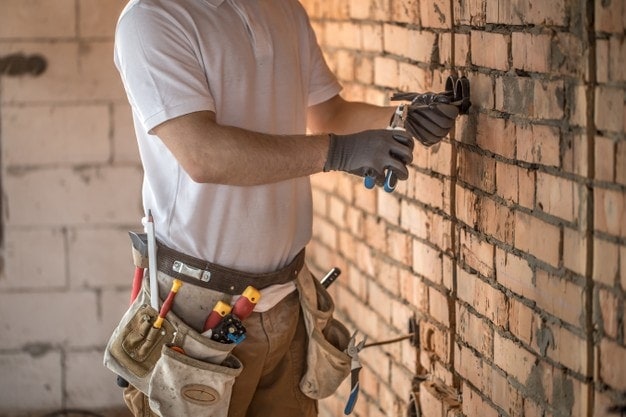 Arguably one of the most essential tools to keep on hand is a pair of high-dexterity gloves. Since you will be working with your hands, protect them when you can. Wear gloves if you are working with dangerous or sharp materials, which is often for an electrician.
---
30.

Tool Belt
Finally, you're going to need a place where you can store all of your tools. Get a tool belt so all of your materials are on hand. The last thing you want is to interrupt your work by having to go to or from a toolbox for your tools.

How to Care for Your Tools
After you spend the time and money to purchase the best tools for your career, you need to take care of them. This prevents you from wasting money on rebuying them down the line. Here are some essential tips to take care of your electrician tools.
Keep Them Clean
The number one rule to caring for your tools is to keep them clean. Your tools are destined to get dirty when you're working, but don't store them dirty; they can rust or corrode quickly when stored dirty. Always wipe off dirt, dust, or any other debris that may be covering them.
Store Them in a Dry Environment
Tools are tough, but they are not indestructible. Place all tools, whether hand or power tools, in a dry storage area. You can purchase a tool chest, safety box, or any other storage container that will keep your tools dry and safe from the elements.
Never leave your tools in an environment that is humid or wet. Moisture is the number one way to damage your tools.
Inspect and Perfect
After every use, inspect your tools for any damage from the job. Be safe and careful when doing this since inspecting a tool up close can potentially harm you. After you inspect your tools, store them or fix them if you see a problem.
Power Tools
With power tools, you'll need to lubricate any moving parts regularly to keep everything functioning properly. Also, check the batteries to ensure they are charged for your next job. You don't want your battery to die on the job.

Conclusion
Finding the right tools is the first step to becoming an apprentice electrician. Our list might seem long, but several tools we discussed are inexpensive and easy to find. Some tools, such as screwdrivers, wire cutters, and tape measures, should be purchased before your first job. Others, such as reciprocating saws, can be purchased later since they're more specialized. Once you get your tools, maintain them so they can last you a lifetime.
---
Featured Image Credit: Pixabay