Audi vs Mercedes: Which Is Better?
Even people with little knowledge about the automotive industry have heard of Audi and Mercedes. They are among the world's most popular vehicle manufacturing brands that excel at performance and quality. Both companies have been around for quite some time and have built a positive reputation around their brand name. While both produce great vehicles, they differ vastly in performance, appearance, and the range of vehicles they offer.
If you're looking to purchase a car from one of these two vehicle brands or to expand your knowledge about them, check out the rest of our article.  We will provide a detailed insight into Audi and Mercedes—their history, manufacturing facilities, and how these two brands compare based on performance, price, and design.

A Quick Comparison
| | | |
| --- | --- | --- |
| Brand name | Audi | Mercedes |
| Established | 1909 | 1926 |
| Headquarters | Ingolstadt, Germany | Stuttgart, Germany |
| Product lines | Vehicles | Vehicles |
| Parent company/ major Subsidiaries | The Volkswagen Auto Group | Daimler AG |
Brief History of Audi
Audi has been around for almost a century. The Audi creator, August Horch, started his first automobile company in 1899. However, as that company wasn't taking off, he created a new company in Zwickau, Germany—Audiwerke AG. This automobile company represents the birth of Audi.
The four rings on Audi vehicles became the symbol of Audi in 1932, representing four car manufacturers—Audi, DKW, Horch, and Wanderer. This symbol still represents Audi, and it makes their vehicles highly recognizable.
Audi was a separate company until 1960, which is when the Volkswagen Auto Group purchased 50% of the company, and it remains the parent company to this day.  This led to new technical innovations and vehicle models released over the years.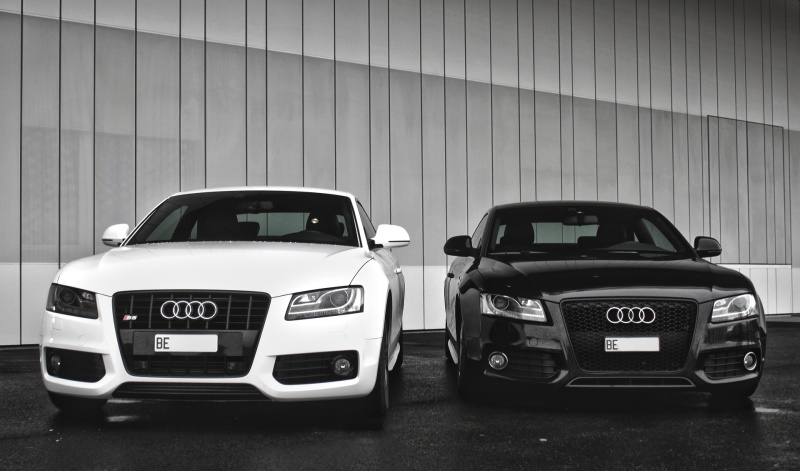 ---
Brief History of Mercedes
Mercedes is another vehicle company that's been around quite a while—since 1926. However, the roots of this vehicle company date back to the first company founded by Carl Benz. He was a car enthusiast that founded several companies that led to the founding of Mercedes Benz.
Carl Benz founded his first company in 1882, but as it wasn't going in the direction he wanted, he founded another one in 1883. He submitted his three-wheel vehicle patent in 1886, which is nowadays considered by some as the first motor car ever made. The company produced its first four-wheel motorized vehicle between 1894 and 1901.
Mercedes became increasingly popular in the 1900s and was registered as a brand name in 1902. However, the actual company with the name Daimler-Benz AG was founded in 1926 and featured its vehicles at the Berlin Motor Show the same year.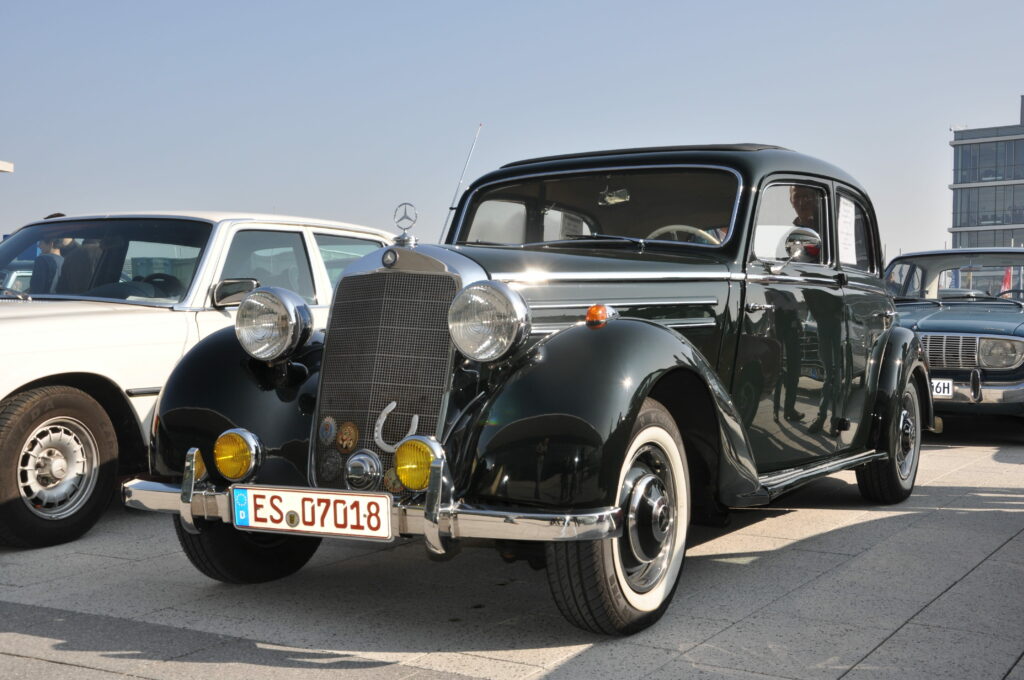 Audi Manufacturing
Audi vehicles have German heritage, but their manufacturing happens all around the world. While their main headquarters is in Ingolstadt, Germany, they produce their cars in various countries.
Some of the biggest manufacturing facilities for Audi are located in:
Germany — Ingolstadt, Neckarsulm
China — Beijing, Foshan, Changchun, Tianjin, Qingdao
Belgium — Brussels
Mexico — San Jose Chiapa
Hungary — Gyor
Brazil — Curitiba
India — Aurangabad
Slovakia —Bratislava
Spain — Martorell
Each location specializes in the production of different vehicle models, and China has the largest number of Audi manufacturing facilities.
---
Mercedes Manufacturing
Mercedes vehicles also have a German heritage, and their headquarters remain in Stuttgart, Germany. However, similarly to Audi, Mercedes also has several manufacturing facilities worldwide.
Some of the biggest manufacturing facilities for Mercedes are located at:
Germany — Stuttgart, Berlin, Bremen, Rastatt, Affalterbach, Sindelfingen, Hamburg, Kamenz, Arnstadt, Kölleda
United States — Tuscaloosa (Alabama)
Austria — Eugendorf
China — Beijing
Mexico — Toluca, Monterrey, Saltillo, Santiago Tianguistenco
Canada — Burnaby
Brazil —Sao Bernardo do Campo
France — Hambach
Romania — Sebes, Cugir
South Africa — East London
Argentina — Buenos Aires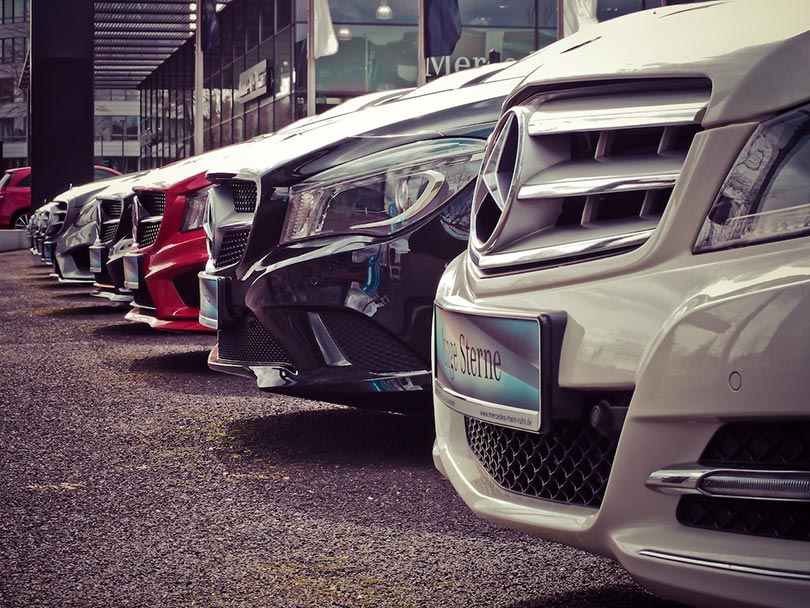 Audi Product Line
Audi is a luxury vehicle manufacturer specializing in making many different types of vehicles. They offer various vehicle types, from SUVs and coupes to sports cars.
Audi offers various vehicle lines, including:
A line
Q line
TT line
R line
S line
RS line
E-Tron
---
Mercedes Product Line
Mercedes is also a luxury vehicle manufacturer, and this company also offers a wide range of vehicles. You can find anything from SUVs to sports cars.
Mercedes offers various vehicle classes, including:
A-Class
B-Class
C-Class
CLA
CLS
E-Class
G-Class
GLA
GLB
GLC
GLE
GLK
GLS
S-Class
V-Class
AMG GT
AMG SL
AMG ONE
EQA
EQB
EQC
EQE
EQS
EQV
EQG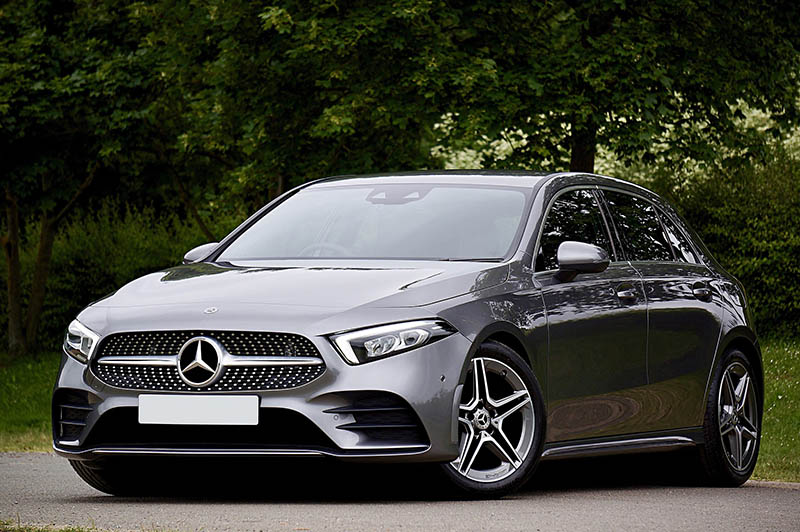 Audi vs Mercedes: Price
The vehicle price is typically a primary factor determining the vehicle someone will buy. Generally speaking, Audi and Mercedes are quite similar when it comes to pricing.
Audi
Since Audi is a luxury car brand, its vehicles are expensive. They offer similar vehicles to Mercedes, but their prices are slightly lower than those of Mercedes.
Their premium cars are:
Audi R8
Audi S8
Audi RS6
Audi RQ8
Mercedes
When it comes to pricing, Mercedes vehicles are generally expensive overall, and they typically cost more than Audi vehicles across most lines. The Mercedes price is higher due to the more technological features their vehicles offer.
Their premium lines are:
Audi Brand vs Mercedes Brand: Warranty
A car warranty is very important, especially when purchasing an expensive, luxury vehicle. Every new Audi or Mercedes coming from a retailer will have some type of warranty and as long as the warranty is active, the manufacturers are in charge of covering repair or replacement costs.
Check out the difference between Audi and Mercedes warranties below.
Audi
This company offers a 4-year/50,000 miles warranty on all of their new vehicles. Regardless of which occurs first, Audi covers all the costs without any additional charges to you.
Here's a precise list of everything the Audi warranty includes:
4 years or 50,000 miles, regardless of which occurs first, all repairs/replacements free of charge
24/7 Audi roadside assistance for 4 years
12-year limited warranty against corrosion perforation
For models from 2017 to 2019, the first scheduled maintenance service at 12 months or 10,00 miles—regardless of which occurs first—is free of charge
Audi also offers a certified pre-owned limited warranty which can be bought as an addition to the regular warranty. If you purchase this warranty at a time when your regular new vehicle warranty is still active, it will start after your primary warranty ends.
The Audi-certified pre-owned limited warranty provides coverage for 2 years or 50,000 miles.
Mercedes
This company also offers a 4-year/50,000 miles warranty for their new vehicles, regardless of which comes first. During that period, or until you reach the mileage, Mercedes will cover all the repair and replacement costs.
Besides the regular new vehicle warranty, Mercedes also offers the Mercedes-Benz extended limited warranty, which offers prolonged coverage for your car. If you get this warranty, it will start once your original warranty expires, but you can purchase it at any moment during your first warranty.
Mercedes offers multiple choices based on your vehicle model, so you can select a limited warranty that works for you—they typically last between 1 and 3 years or up to between 75,000–100,000 miles.
Another excellent thing about this Mercedes warranty is that you can choose to either pay upfront or have a monthly charge.
Audi vs Mercedes: Customer Service
Every product, including cars, needs good customer service that will stand behind the brand and help customers in need. As two of the biggest car retailers in the world, both Audi and Mercedes offer great customer service to their customers through multiple mediums.
Read more about Audi and Mercedes customer support below.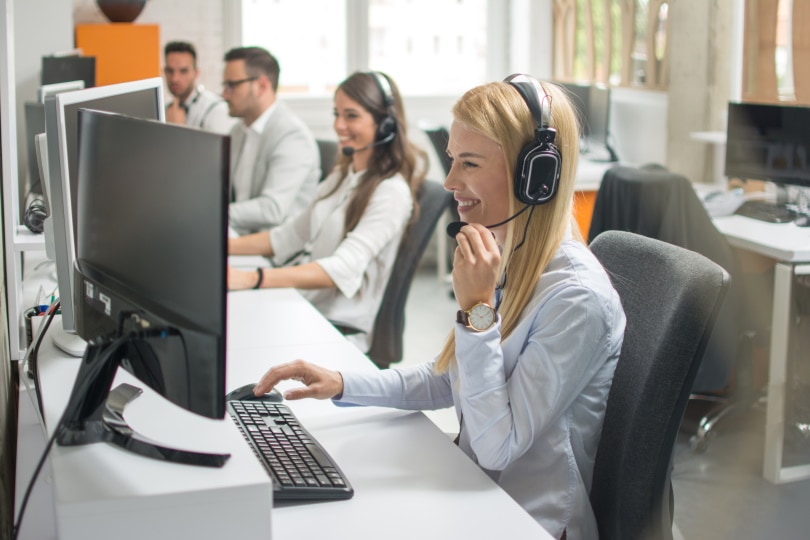 Audi
The customer service of Audi is pretty well-developed, and it seems like it's relatively easy to reach the company. Their website is detailed, and they offer various video tutorials, blog posts, and their FAQ section is filled with common questions about their products.
However, if you can't find a solution for your issue through reading the questions or watching the videos, Audi also offers:
Live chat
General inquiries through phone
E-Tron inquiries
While Audi offers multiple ways to reach the company, and they have multiple ways of helping you with a problem, some users are unsatisfied overall. Although there are plenty of ways to reach Audi, many say they were never able to get through to someone in the company. Also, those who reached customer service stated their problems took too long to fix or were simply ignored.
Of course, others praise Audi and its customer service.
Mercedes
The customer service of Mercedes is quite similar to Audi's in terms of having a nice website with FAQ sections, blog posts, and video tutorials. Mercedes provides multiple ways of reaching the company if the videos or written content doesn't help you with the issue.
Here's how you can reach Mercedes customer support, depending on your issue:
Live chat
Email
Phone inquiries
Roadside assistance
Financial service inquiries
Connected car assistance
Takata recall hotline
Based on what the customers are saying, Mercedes customer support is more reliable than Audi. They are more responsive and eager to help people with their issues. However, nothing's ever perfect, so their customer support has some downsides as well.
Some state that reaching the company is hard, regardless of the fact they offer multiple ways of communication. Some also report their vehicles took too long to get repaired, which is also something that's not beneficial for a car dealership.
Head-to-Head: Audi A3 vs Mercedes A-Class
Design
It's undeniable that both Audi A3 and Mercedes A-Class vehicles look good. However, their design differs in various ways, including:
Audi A3 offers more passenger space
Mercedes A-Class offers more legroom
Both offer fairly decent storage
Mercedes A-Class offers a standard reversing camera
Audi A3 has lower visibility
Driving Experience
Audi A3 offers a decent driving experience with a quiet, comfortable ride. While the Audi A3 drive is quite good, the Mercedes A-Class offers a slightly better driving experience. While its suspension system isn't as sophisticated, these vehicles drive smoothly on the road, providing a comfortable drive. The steering wheel is light and easy to maneuver, and, as the car is quite powerful, it can handle difficult terrain.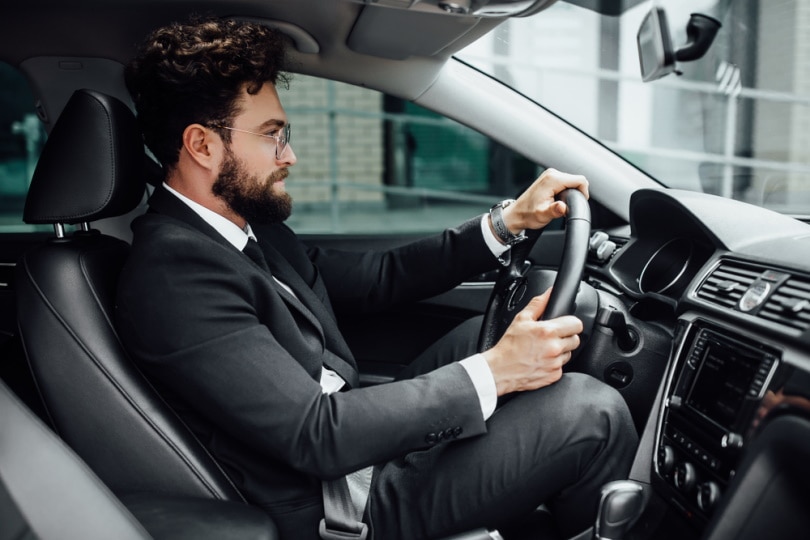 Running Costs
When it comes to running costs, Audi A3 beats the Mercedes A-Class as the costs are typically lower. Although the difference is not huge, Audi A3 drivers will also generally spend less money on fuel than Mercedes A-Class owners.
Our Verdict: Mercedes A-Class
Although both vehicles are quite similar, the Mercedes A-Class is slightly better than Audi A3.
Related Read: What Is 4Matic in a Mercedes? 
---
Head-to-Head: Audi A4 vs Mercedes C-Class
Design
When it comes to design, the Mercedes C-Class looks classier and more elegant than Audi A4. The Mercedes style is eye-catching, and although Audi A4 vehicles look good, they're quite simple compared to the C-Class Mercedes offers.
Still, Audi A4 offers more legroom and feels more spacious, which is why it's more practical than the Mercedes C-Class.
Driving Experience
Both Audi A4 and Mercedes C-Class are powerful and offer a great driving experience. The Mercedes C-Class is more powerful than the Audi A4, but it also uses more fuel. While the A4 offers a 4-wheel-drive option, the Mercedes C-Class only offers a rear-wheel drive.
Both are easy to handle and provide a comfortable drive, though, so it all comes down to your personal preference.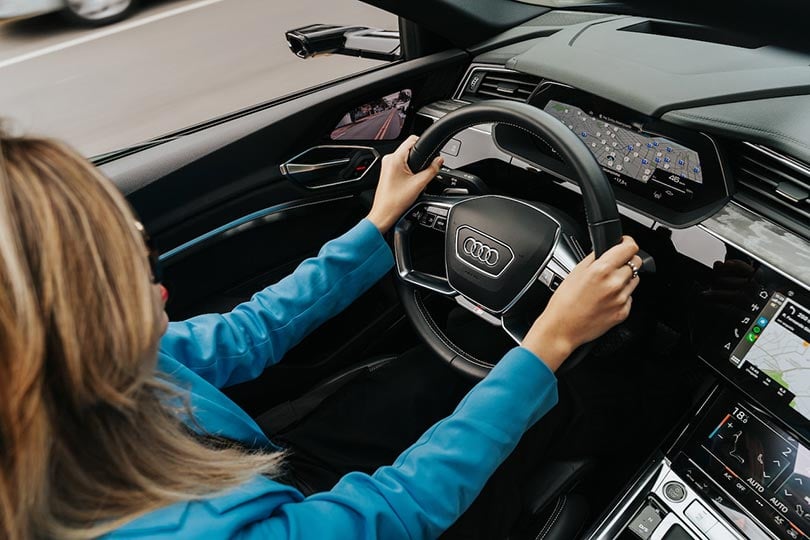 Running Costs
Audi A4 has lower running costs than the Mercedes C-Class, as it's more fuel efficient. If you're looking for a car with cheaper running costs, Audi A4 is the clear winner.
Our Verdict: Audi A4
The Audi A4 is genuinely more practical, cheaper, and has better fuel economy, which is why it beats the Mercedes C-Class.
---
Head-to-Head: Audi Q7 vs Mercedes GLE
Design
When it comes to design, both Audi 17 and Mercedes GLE vehicles look luxurious and powerful. However, there are slight differences in quality which make Audi Q7 the winner. Audi Q7 offers leather seats with more adjustable functions and more variety as it has voice commands, a touch screen, and more high-tech features.
Driving Experience
The driving experience in Audi Q7 and Mercedes GLE are quite similar. However, Audi Q7 offers a more comfortable drive and provides more safety features than the Mercedes GLE.
Running Costs
When it comes to running costs and fuel economy, the Mercedes GLE uses less fuel than Audi 17, which means it has lower running costs in general.
Our Verdict: Audi Q7
The Audi Q7 is the winner as it's a cheaper vehicle with a sophisticated design and more technical features, and has lower running costs.
Overall Brand Reputation
Performance
Edge: Tie
Both Audi and Mercedes vehicles perform well, so it's quite difficult to declare a winner for this category. Mercedes offers powerful engines overall, but Audi is no slouch either. Of course, the actual performance will vary per model, but overall, both companies offer vehicles with excellent performance.
Price
Edge: Audi
Looking at the average prices of both brands, Audi and Mercedes have a similar price spectrum, but Audi is more affordable than Mercedes in general. Audi vehicles are also cheaper to maintain, which is something to keep in mind before deciding on one of these car brands.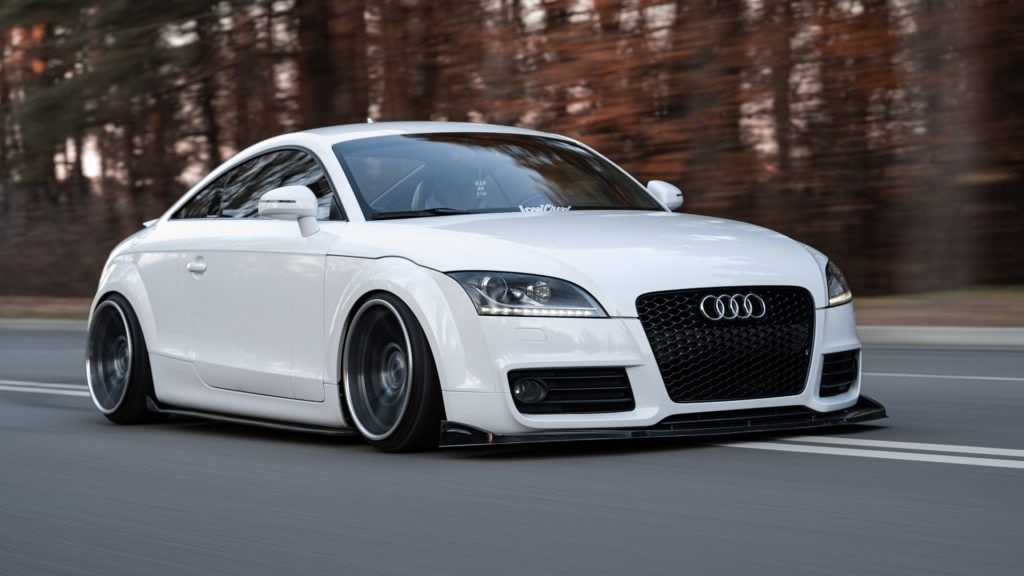 Durability
Edge: Audi
It's undeniable that both Audi and Mercedes vehicles are durable, high-quality products. However, Audi is a bit more durable, as there are fewer reported issues with their vehicles than Mercedes.
Design
Edge: Mercedes
Both Mercedes and Audi offer nice-looking cars with beautiful designs. However, Mercedes vehicles are more comfortable and typically offer more space inside the cabins. Their vehicles look slightly better and more luxurious than Audi vehicles, which is why Mercedes wins the design category.

Conclusion
Audi and Mercedes are both great companies that produce a range of high-end vehicles. It's hard to state which one is better as each excels in its own way, and you can't go wrong with either choice. Audi should be your choice if you're looking for a cheaper car that is reliable and still looks great. However, if you're looking for a more elegant vehicle, a Mercedes is hard to beat.
---
Featured Image Credit: (L) Pixabay | (R) Piqsels