15 Best Types of Vegetables to Grow Indoors Under Lights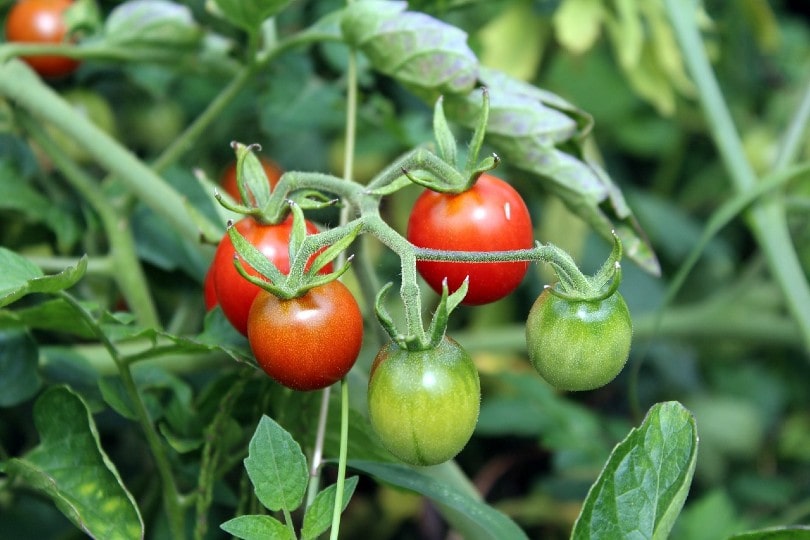 Some people do it for the challenge, and others do it for the fresh ingredients to take their cooking to the next level. Whatever the reason, indoor home gardens are becoming quite popular. The best part is that you don't need a large upfront investment to get started, and it's something that you can build up over time.
Whether you have big dreams or just want to give it a whirl, below, you'll find 15 different candidates for a great indoor growing experience.

The 15 Best Types of Vegetables to Grow Indoors Under Lights
1.

Carrot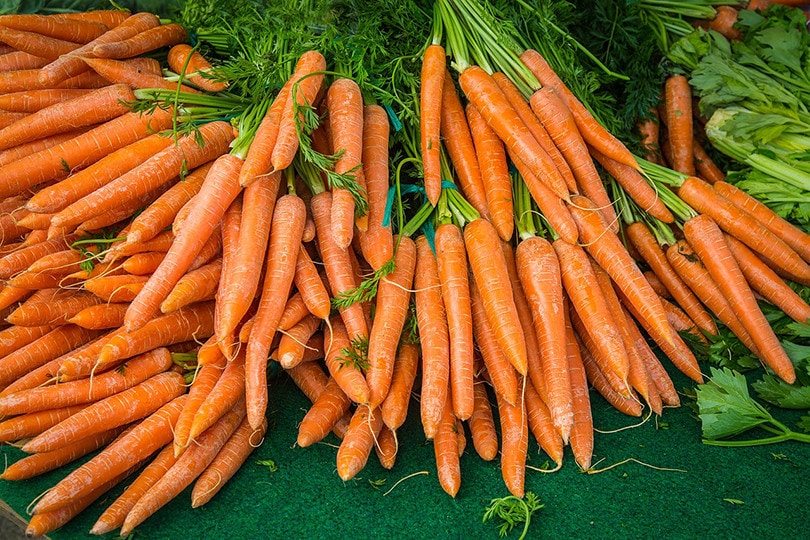 If they're good enough for Bugs Bunny, they're good enough for us. Carrots are a favorite in many delicious dishes. In an indoor environment where there isn't a lot of space, they thrive. While they aren't a high-maintenance vegetable, they do require relatively deep soil and lots of light—around 12 hours of light per day. The other plus to growing carrots is they are tolerant to cooler temperatures. So, you don't have to keep your house cooking like a sauna.
---
2.

Lettuce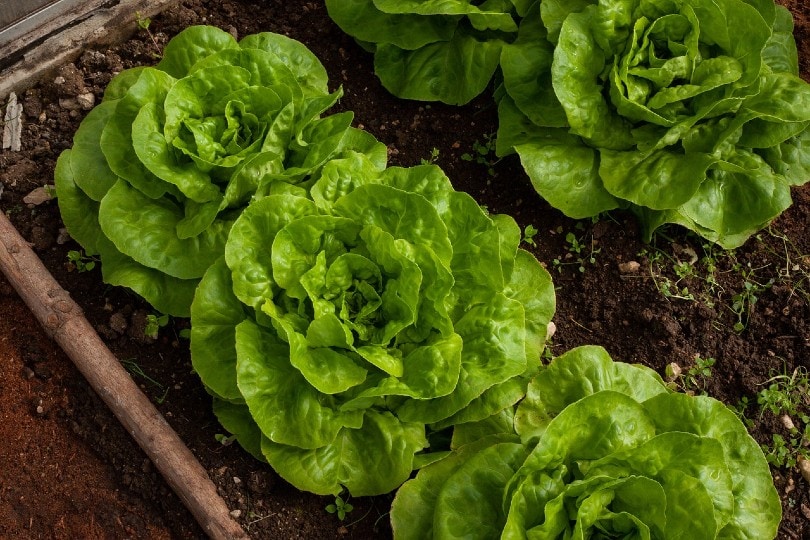 Salads, burgers, and wraps—lettuce is a staple in many homes around the world. It is an excellent starter for the beginner indoor gardener due to its ease of growing. It has pretty low maintenance needs and grows in almost any indoor container. The neat thing about lettuce is that it doesn't need to be planted from seeds (though it can be). For example, if you cut the base of your stalk of Romaine lettuce and put it in water, it will sprout small roots. Once those roots sprout, you can plant that piece in your chosen container, and voila, you have lettuce growing.
---
3.

Bell Pepper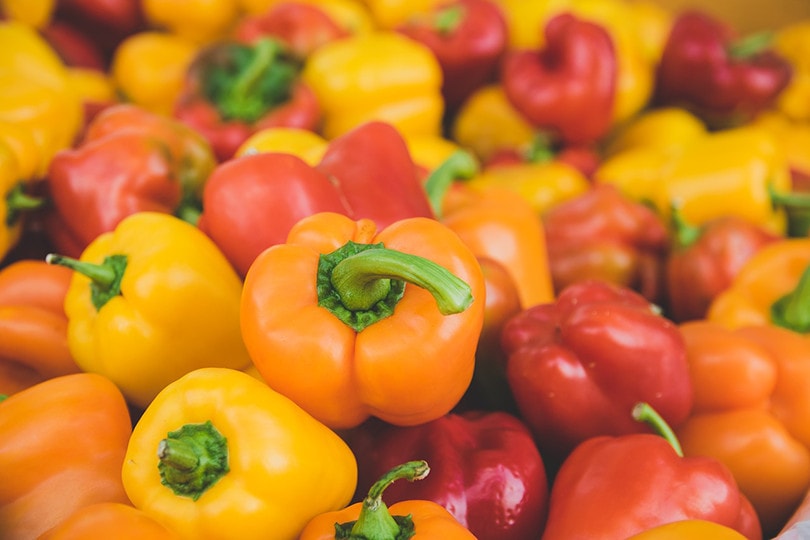 Depending on the cultivar of bell pepper you choose to grow, you will need more or less space and, you may need a large container with a cage. Bell peppers are definitely a little more work but, these nutritious vegetables are worth it. The great thing about bell pepper plants is that they are indeterminate plants. So, once the pepper ripens and you pick it, the plant will produce another pepper. Because of this continuous growth, they do require more maintenance than some other vegetables on this list.
---
4.

Tomatoes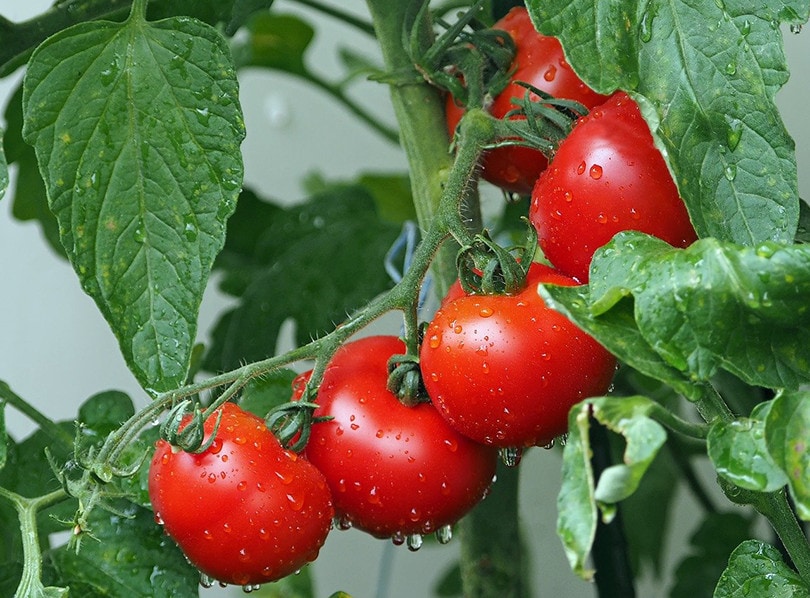 "Knowledge is knowing a tomato is a fruit, wisdom is knowing not to put it in a fruit salad." -Brian O'Driscoll
With that being said, the tomato is a "vegetable" you'll find in just about any kitchen. Still, most people don't think of them as one that is easily grown indoors. While they do require a reasonably-sized container and a cage, they don't require much maintenance. Tomato plants do require a decent amount of light as well, so you will need good growing lights and probably a timer for them. It's worth noting for a tomato plant, you'll want to stick with dwarf varieties such as andrin, orange hat, or yellow dwarf.
---
5.

Kale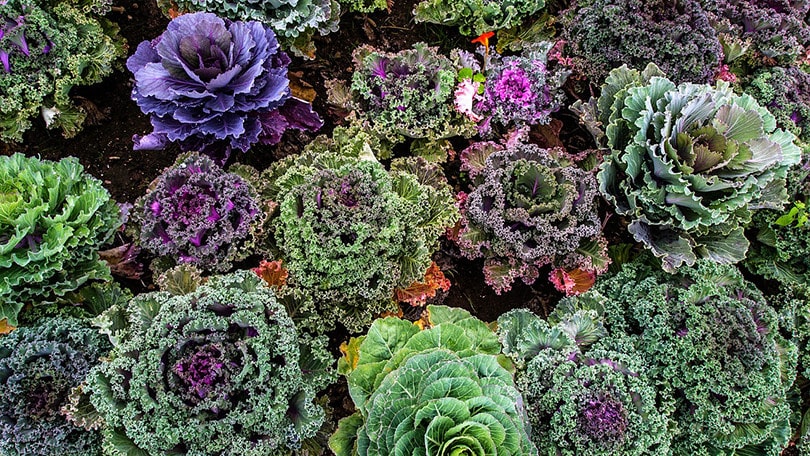 We know what you're thinking…kale chips. But that's not all kale is good for. Kale makes an iron-rich replacement for lettuce. Like lettuce, it's also easy to grow and can be grown in most containers. It requires very little maintenance on a day-to-day basis. Kale is not drought-resistant, so you'll need to make sure you keep the soil damp without overwatering, and you'll be enjoying a delicious kale salad in no time.
---
6.

Green Beans
Another unlikely indoor growing candidate is green beans. They can be grown in most containers and can be started from seeds or seedlings from a nursery. However, they grow tall and will need support in the form of sticks or a trellis. The nice thing about green beans is how quickly they grow, and they will keep producing for a couple of months as you harvest them.
---
7.

Spinach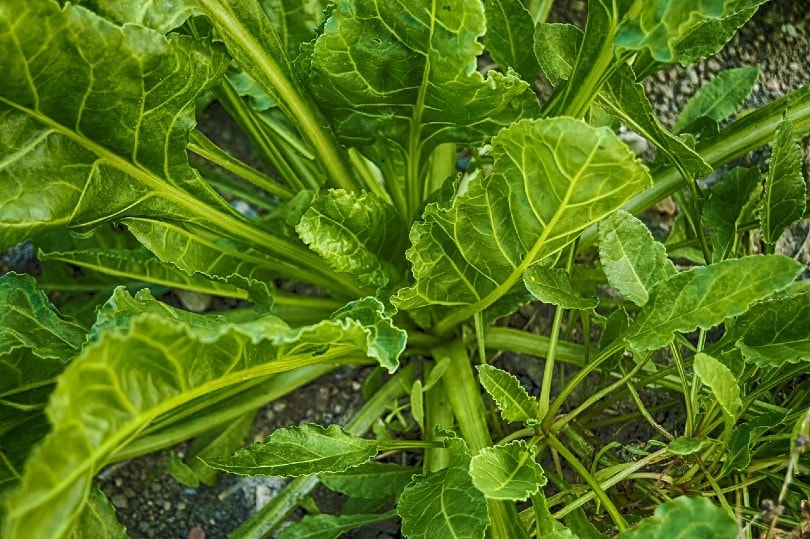 Spinach, made famous by "Popeye"—and its general fantastic health properties—is an excellent vegetable for growing indoors. It can be grown in a variety of containers. Plus, it grows quickly and without a lot of maintenance. One thing to note about growing spinach in a pot or indoor container is the need for a proper potting soil mix; don't just take topsoil from your outdoor garden.
---
8.

Mushrooms
Considering some of the environments where mushrooms grow, it shouldn't be a surprise how easily they can be grown indoors. Mushrooms can be grown in practically any container you have available. Other than being somewhat sensitive to temperature, they take minimal effort to grow. Just keep the soil moist, and depending on the size of mushrooms you are growing, you could be enjoying the fruits of your labor in as little as two or three days.
---
9.

Arugala
If you were to grow arugula in an outdoor garden, it could reach two feet. However, just like many other plants, it will only grow to the size of its space or container. So, growing it indoors will yield baby arugula leaves that are the perfect addition to a fresh summer salad. If you don't cut too far back on the stem when harvesting it, the leaf will grow back. You should get a couple of harvests out of it before it loses its desirable flavor.
---
10.

Ginger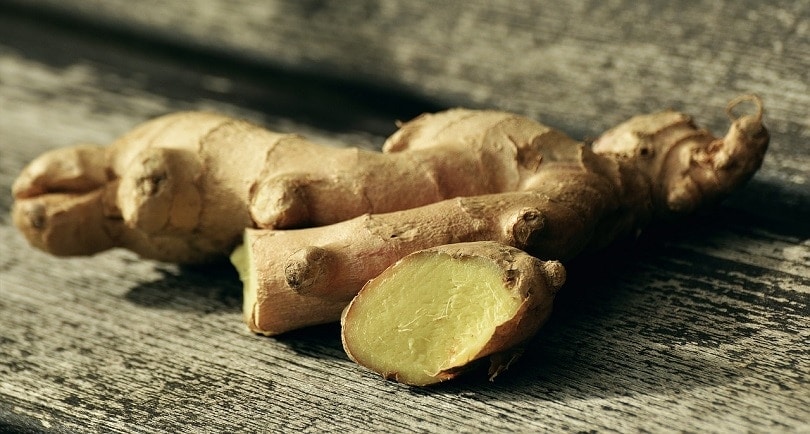 Ginger is not technically a vegetable. However, it is often used with vegetables. With a little bit of care, it can be grown successfully inside to add a fresh ginger zest in the next stir-fry you make with those carrots and kale you're growing in your indoor garden. Ginger is a little more finicky as far as humidity, light, and temperature are concerned compared to some of the other veggies on this list. But once you get the system down, it grows nicely. And the plus side is that it is actually possible to grow it from a ginger root that you purchase at the grocery store—this can be a bit hit or miss, though.
---
11.

Swiss Chard
Another lovely leafy green on our list is swiss chard. It is also really easy to grow indoors, and It isn't difficult to start it with seeds, either. It needs a reasonably sized container to get to its full size, which gives it the best flavor. One thing to note about swiss chard is that it does need a relatively significant amount of light. So, you will need timers and decent lights, or be able to move it so it can catch some natural sunlight as well.
---
12.

Beets
Beets are another vegetable that you wouldn't automatically assume to be suitable for indoor growing. But with the proper attention to the amount of light they receive and an adequate-sized container, you can easily grow them indoors. Another key for indoor beet growing is making sure that you are using high-quality potting soil that is nutrient-rich. This will give your beet seeds their best chance of surviving.
---
13.

Onion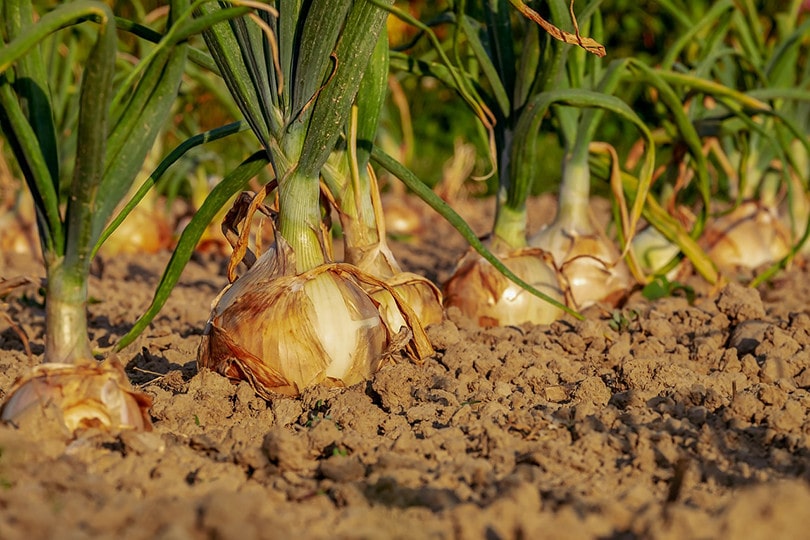 If you have onions in your cupboard right now, all you need is a good growing light and big enough container, and you have everything you need to start growing onions indoors. You could start from a seed, but it's easier to plant the leftover onion bulb. One thing to keep in mind with onion growing is that they need a lot of light, upwards of 12 to 16 hours of light, depending on which cultivar you want to grow. If you plant them in a portable container, you can catch natural light during the day and then supplement your growing light the rest of the time.
---
14.

Green Onions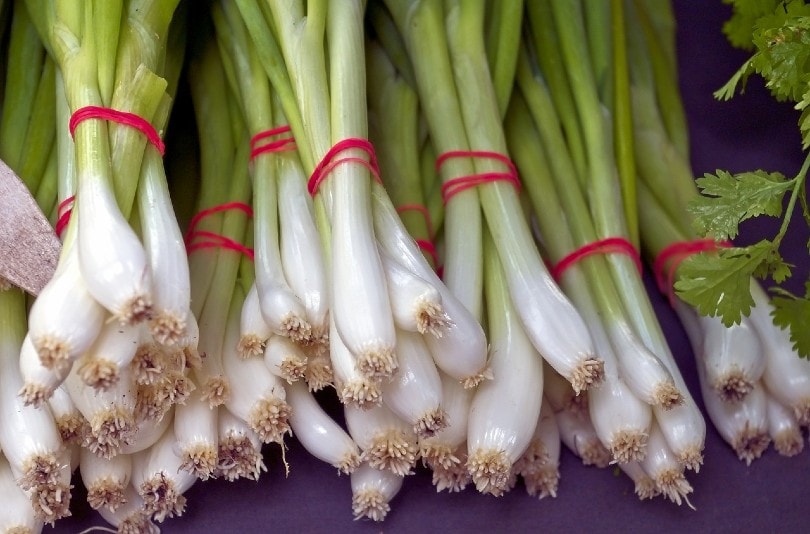 Green onions, also known as scallions, are an extremely popular indoor crop. Even if a person doesn't venture very deep into indoor gardening, herbs and green onions are common go-to's. One thing that makes them attractive is their ease—outside of watering them and making sure they get an adequate amount of light, they take almost no effort. The best part about green onions is the fact that they just keep growing all year round. Whenever you need some, just snip a bit off with scissors and add a fresh kick to your next meal.
---
15.

Potatoes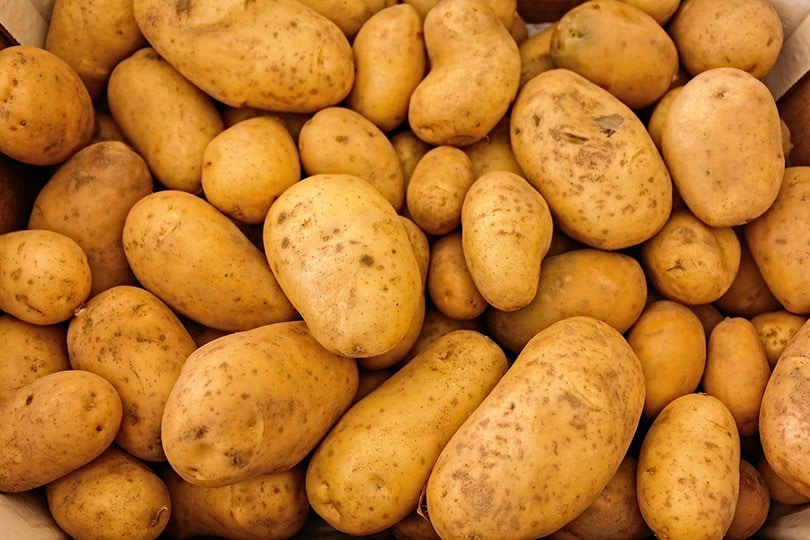 Some people might say that all the best foods in life are made from potatoes. Potato chips and french fries, anyone? They are also reasonably easy to grow indoors. They can be started from spuds, but you can also grow them from the bag of potatoes that you purchased at the grocery store. One thing to keep in mind when thinking about growing potatoes indoors is that they do require a fairly large container, especially if you're going to grow more than a few potatoes.

What You'll Need to Grow Vegetables Indoors
There are plenty of high-tech and fancy tools and materials you can use for indoor gardening, just as there are for a regular garden. However, at the end of the day, simple is good too. You can start a decent garden with a modest beginning.
Growing Light
One of the most important aspects of indoor growing is the light. Depending on what vegetable you are growing, you will likely need six or more hours of sunlight. While your vegetables can get some of this from a sunny window if you have a portable container, you're better off investing in decent growing lights from the get-go.
Container
The container you choose will depend entirely on the vegetables you are trying to grow. Two things to keep in mind when choosing your containers are how much do you want to be able to scale your garden and whether or not it has to be portable within your house.
Potting Mix and Fertilizer
Again, this will depend mainly on what you're growing. For example, a mushroom and spinach will have very different soil needs. You will want to go with a decent quality potting mix with fertilizer as a general rule of thumb.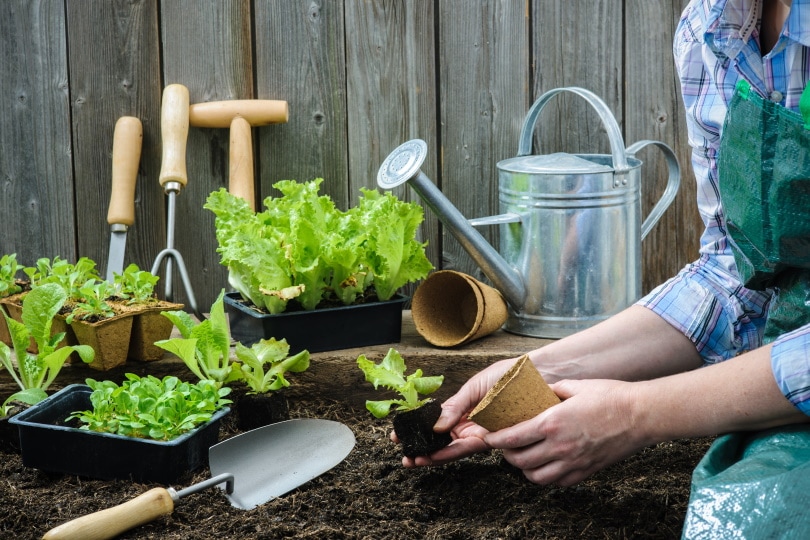 Water
Water doesn't apply simply to the water you wet the soil with. Some plants require higher humidity than others. You may have to put a humidifier in the room that houses your indoor garden in some situations.
Air Flow
Proper airflow helps with humidity, but it's also important to ensure you don't have cold drafts coming from windows or doors. Many plants are sensitive to temperature fluctuations, which can negatively affect your indoor garden.
Other Edibles to Grow Indoors
Another common indoor growing option is herbs. Even if you don't want the hassle of caring for a bunch of vegetables, growing a small herb garden inside takes very little commitment. Plus, the reward of fresh herbs in your cooking is huge. There's no comparison between fresh herbs and dried, store-bought herbs.

Conclusion
There is certainly something about growing your own vegetables in your home that is rewarding. Not only does it feel great to bring something to life from a tiny seed or starter, but when judged, most people would probably agree that fresh, home-grown tastes better than store-bought every time.
---
Featured Image Credit: _Alicja_, Pixabay