8 Best Water Filters for Emergency Preparedness in 2023 – Reviews & Top Picks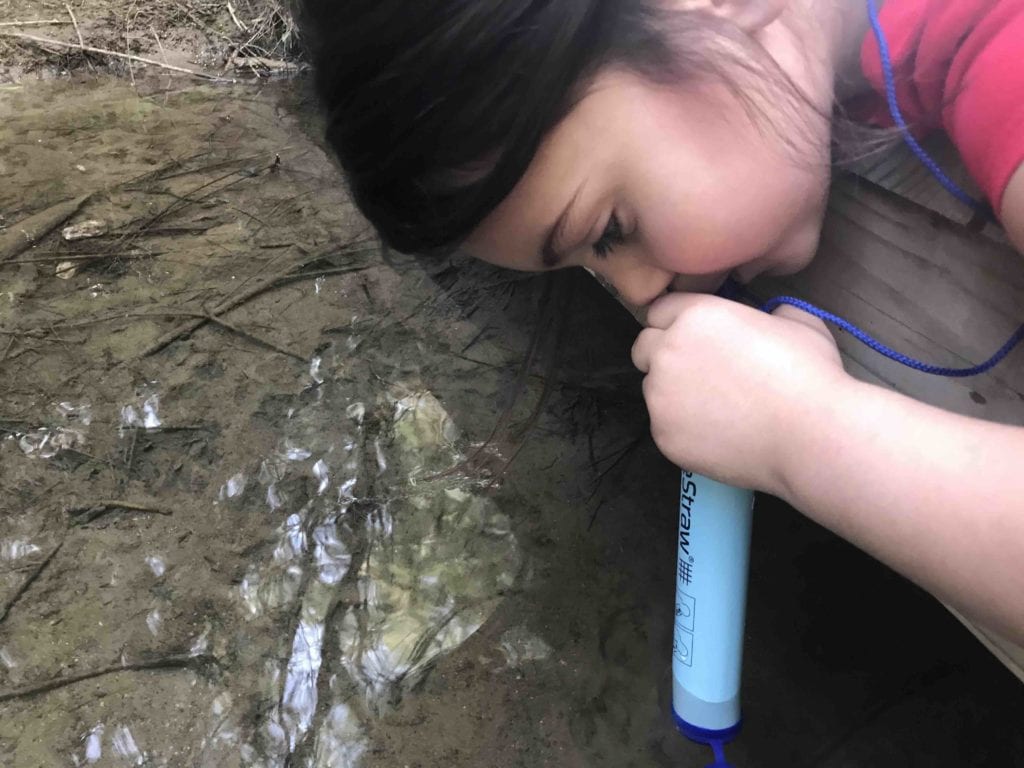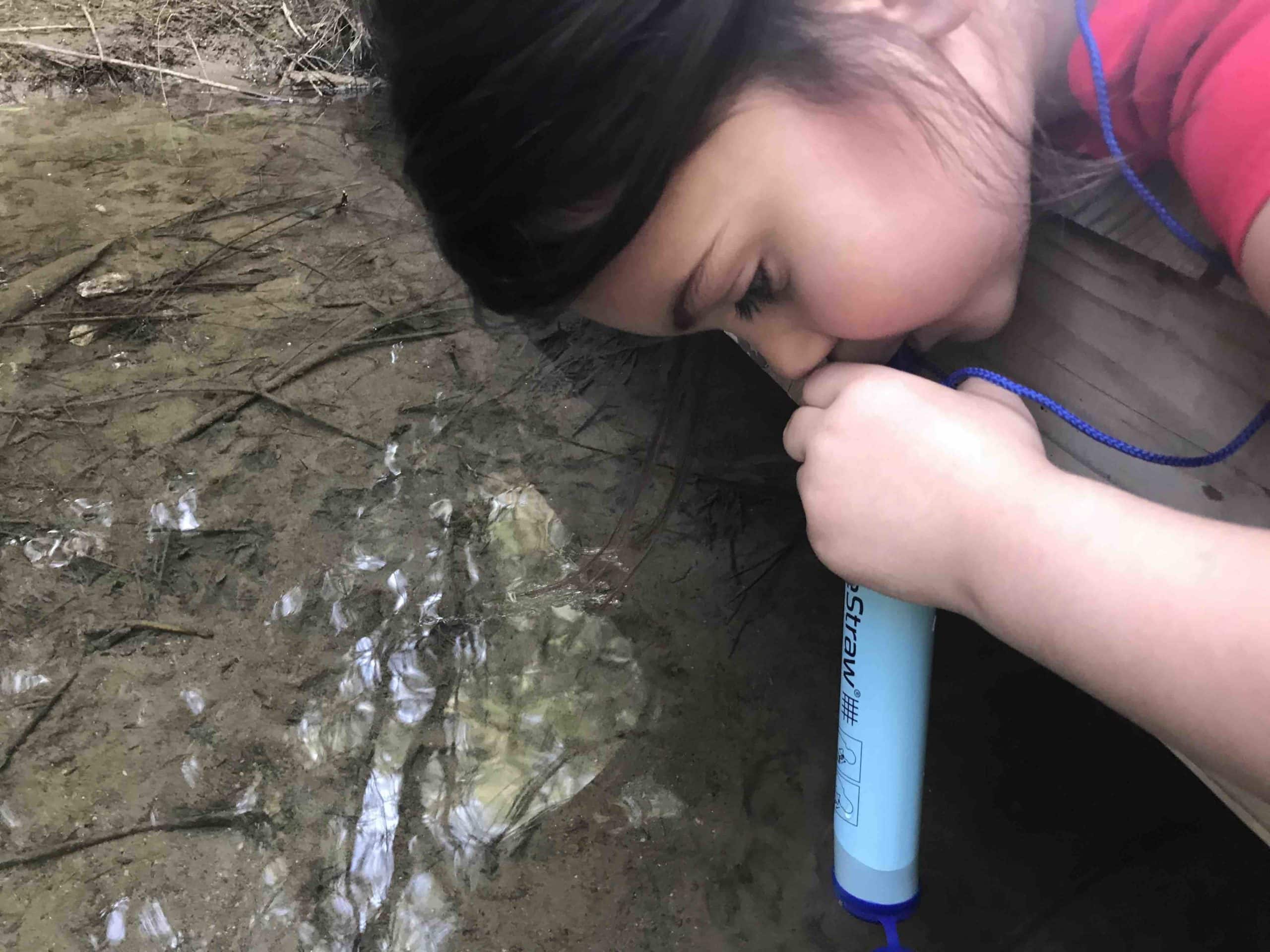 The thing about preparation is that it must be done ahead of time. You can't prepare in the moment. When emergencies occur, they often catch people off-guard and completely unprepared. That's the last situation you want to find yourself in; unprepared in an emergency.
One of the most important needs in an emergency is clean and safe water. More than just for hydration, it can be used for cleaning, cooking, and so many other things. But if you don't have a means of producing clean water, you may be out of luck.
Luckily, plenty of water filters today are perfect to keep in case of emergencies. But they come in a lot of shapes, sizes, and types, with varying prices. We wanted to know which ones we could trust in an emergency, so we tried out as many as we could find. The following eight reviews will share what we learned and compare some of the best options to determine which ones you can put your faith in.
---
A Quick Comparison of Our Favorites
Rating
Image
Product
Details

Best Overall

Sawyer Products MINI

Ultra-lightweight
No expiration date
100
000 gallons filter life
CHECK PRICE

Best Value

Membrane Solutions Personal Straw

Very inexpensive
No expiration date
Small and lightweight
CHECK PRICE

Premium Choice

MSR TrailShot Pocket-Sized

Unique design
500-gallon filter life
Very compact and lightweight
CHECK PRICE

LifeStraw Personal

No expiration date
Easy to use
Lightweight and compact
CHECK PRICE

GRAYL Ultralight Bottle

Easy to use
Can filter viruses
Cartridge is replaceable
CHECK PRICE
The 8 Best Water Filters for Emergency Preparedness – Reviews 2023
1.

Sawyer Products SP128 MINI Water Filtration System – Best Overall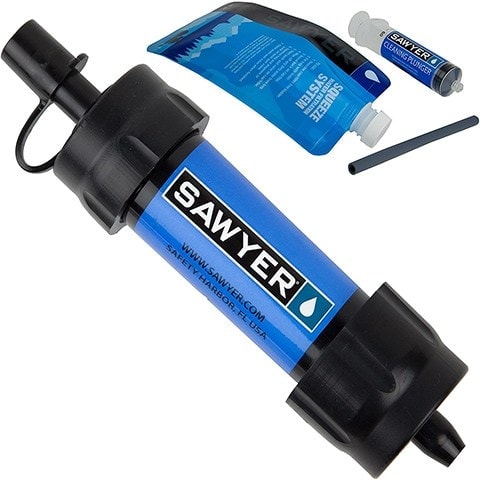 An emergency filter needs to be reliable, easy to store, and versatile enough to adapt to changing situations and needs. The Sawyer MINI exceeds all these qualifications at a price that's affordable enough for everyone. At less than six inches long and a mere inch wide, the MINI really earns its name. It weighs in at a meager two ounces. It's small and light enough to pack into any emergency kit, glove compartment, backpack, or even just carry in your pocket.
This filter will last for 100,000 gallons with no expiration date. It's also backed by a lifetime guarantee, so it'll be with you for good and can be relied on when it counts. It's also very versatile, with numerous uses. You can drink straight through it by attaching a straw to one end. Alternatively, you can screw it onto a water bottle or even attach it in-line with a hydration bladder or gravity-fed system. But it works best when used with these included attachments, which then must be stored with it. Overall, this is the best water filter for emergency preparedness we have reviewed this year.
Pros
Ultra-lightweight, just two ounces
No expiration date
Lasts for 100,000 gallons
Just an inch wide and less than six inches long
Can be used many different ways
Cons
Needs attachments for best use
---
2.

Membrane Solutions Personal Water Filter Straw – Best Value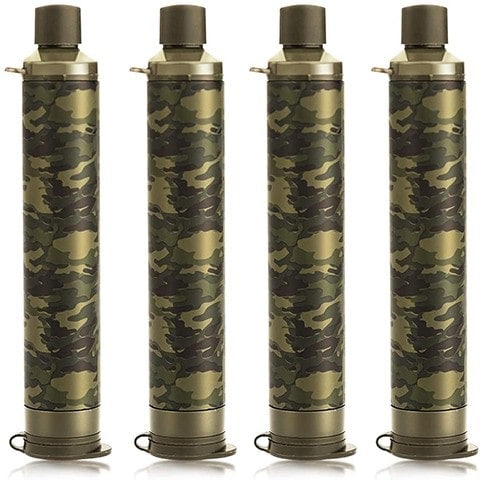 We think the best value is to be found in the Personal Water Filter Straw from Membrane Solutions. It's essentially a LifeStraw clone, but it's got a few advantages over the original LifeStraw.
First, it's less than seven inches long, making it two inches shorter than the LifeStraw. It's also got a filter with 0.1-micron pores, compared to the 0.2-micron filter in the LifeStraw. And the best part? The Membrane Solutions filter manages all this for substantially less than the already affordable LifeStraw, which is why we think it's the best water filter for emergency preparedness for the money.
Like the LifeStraw, this filter has no expiration date or shelf life. It's also extremely easy to use, so even children will be able to use it with no problems and very little instruction. But it also inherited the LifeStraw's major flaw; it's not versatile. There's only one way to use this filter. You can drink straight from a water source, that's it. Still, it's great for what it's intended, which is to provide safe drinking water in case of emergencies.
Pros
Dirt-cheap
Small and lightweight
1-micron filter pores
Shorter than a LifeStraw
---
3.

MSR TrailShot Pocket-Sized Water Filter – Premium Choice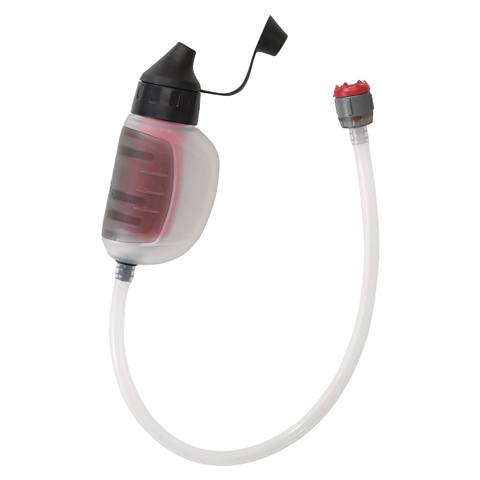 TheTrailShot water filter from MSR is a small hand pump filter on the end of a tube. It can be used in multiple ways, so it can adapt to many situations. You can drink straight from a water source by pumping it with your mouth on the nozzle, or you can use it to fill a water source with filtered water to bring with you.
At just five ounces, the TrailShot is light enough to pack into any kit or pocket. It's just six inches long and 2.4 inches wide, so it will fit pretty much anywhere. You'll be able to filter over 500 gallons before you need a replacement, so it will be ready and waiting whenever duty calls.
While we liked this filter, it's more than twice the price of the Sawyer MINI or the LifeStraw. Both of those filters are lighter and have longer lifespans as well, so it's not the best value. But it's a unique design that's got a lot of utility in an emergency, which is why the TrailShot has earned our premium choice recommendation.
Pros
Very compact and lightweight
Can be used in several ways
Good for over 500 gallons
Cons
More expensive than other options
---
4.

LifeStraw P33333 Personal Water Filter – Best Value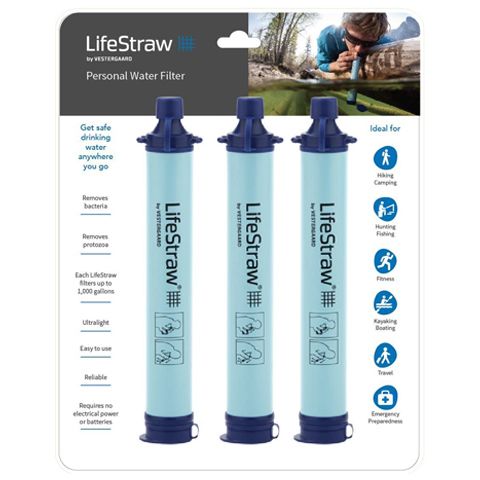 The LifeStraw is pretty much the original emergency water filter. It's also one of the most well-known personal water filters, spawning a horde of low-cost imitations. Of course, the LifeStraw is very affordable as well, which is part of why it's so popular.
With no expiration date and no limit to its shelf life, the LifeStraw can be stored indefinitely. It's also very compact and lightweight, making it even easier to stow away. It's just an inch in diameter and weighs a mere two ounces, so you won't even notice the extra weight when you carry it.
One benefit of the LifeStraw design is that it's so easy to use. Anyone can use this device with basic instruction, even kids. But it's not very versatile. You can only use it as a straw. There's no way to fill a bottle up with filtered water using the LifeStraw, which is a definite drawback in our eyes. It's also not the most thorough filter with 0.2-micron pores compared to the 0.1-micron filter on the Sawyer MINI.
Pros
No expiration date or shelf life
Very affordable
Lightweight and compact
Easy to use
Cons
Not very versatile
Only filters down to 0.2 microns
---
5.

GRAYL Ultralight Water Filter Bottle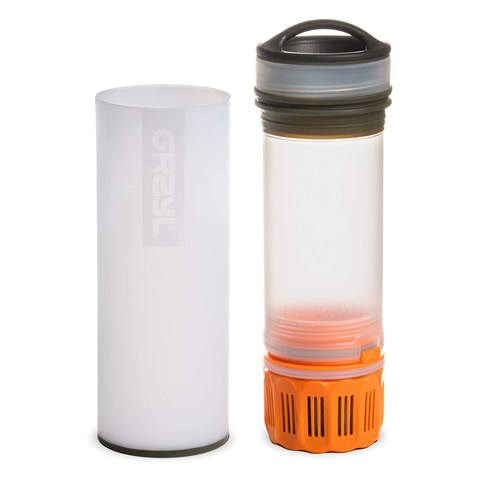 The GRAYL Ultralight Water Filter Bottle is a great concept that is perfect for certain uses, but it's not the best choice for emergencies. It's a bit too big to be easily stored and the filter only lasts for 40 gallons. The filter cartridges are replaceable, but that's not something you want to deal with during an emergency.
This filter is easy to use. You fill the bottle with water and press the top down to force it through the filter. It takes 15 seconds, so it's not the quickest filter on the list, though it's also not the slowest. But we don't like anything with moving parts that could possibly break. It's too much liability in an emergency.
The big advantage of the GRAYL filter is that it can filter out viruses, which very few portable filters are capable of. But it's also more expensive than most of the other filters on our list. Though it's a great filter overall, the GRAYL filter bottle is just not an optimal choice for emergency preparedness.
Pros
Can filter out viruses
The filter cartridge can be replaced
Easy to use
Cons
Large and bulky compared to other emergency filters
Slower to filter than other options
Filter only lasts 40 gallons
---
6.

Etekcity 679113376793 Water Filter Straw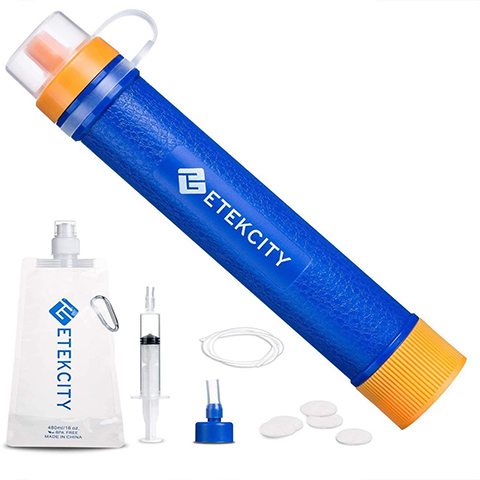 The Etekcity Water Filter Straw is a LifeStraw copy that aimed to make a few improvements to the original design. It did succeed, to a degree, but it also introduced some new flaws that aren't present on the LifeStraw.
The Etekcity filter is about the same size as the LifeStraw, and it's just about the same price as well. But unlike the LifeStraw, it comes with some useful extras, including a syringe for backflushing, a long tube for a hydration bladder or for more reach as a straw, and a bladder that the filter can screw onto.
Backflushing with the included syringe turned out to be a tedious nightmare. Even with backflushing, the filter is only good for less than 400 gallons, less than half the lifespan of a LifeStraw. It also has a very low flow rate, so it's not pleasurable to drink through. Overall, it's a great concept that just wasn't executed as well as we'd like.
Pros
Affordably priced
Small and compact
Has versatile uses
Cons
Good for less than 400 gallons
Very low water flow
Backflushing is tedious
---
7.

SteriPen ADO-MP-EF Opti UV Personal Water Filter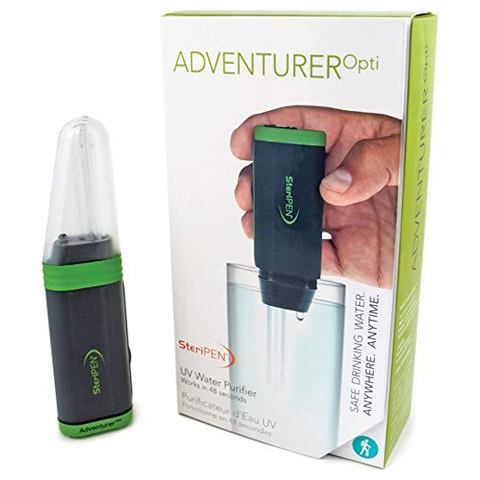 If a regular water filter isn't high-tech enough for you, then maybe the SteriPen Ultraviolet Personal Water Filter is. It's a compact device that uses an ultraviolet bulb to destroy any harmful organisms in the water. What's great about this device is that it can treat over 2,000 gallons of water and it can even kill viruses.
As an emergency preparedness water filter, the SteriPen has some notable drawbacks. First, it requires batteries. And not just standard batteries you can pull from the remote, it needs CR123 batteries. You'll have to keep extras around in case they're dead when you need clean water.
While this filter can kill viruses, it can't filter out sediment, so you'll need to remove the dirt, sand, silt, and possibly even bug larvae some other way. With an actual filter, you won't have to deal with this second step.
Despite the drawbacks, the SteriPen is one of the more expensive options we tested. It's great for certain things, but it's not our recommendation for emergency preparedness.
Pros
Kills viruses
Good for treating over 2,000 gallons
Cons
Requires batteries
Doesn't remove sediment
More expensive than other options
---
8.

Platypus GravityWorks Water Filter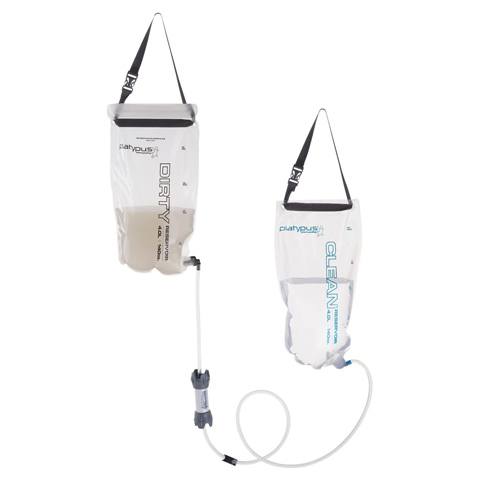 The Platypus GravityWorks Water Filter is a popular filter among long-distance hikers and backpackers, but is it a great filter for emergencies? We don't think so. But it's still a great filter in general.
The GravityWorks uses replaceable filter cartridges that are good for up to 1,500 gallons each. They also have a great flow rate of 1.75 liters per minute with large four-liter bladders. This means you can easily filter enough water for several people in just a few minutes.
This filter is very expensive. In fact, it's the most expensive filter on this list. But it can only be used one way, as a gravity filter. While it's filtering, you must wait for it. You can't walk and let it filter as you go because it has to hang from a tree. And that means you'll have to find a strong enough tree with a branch the proper height every time you want to get some filtered water.
To top it all off, this filter is heavy at 11.5 ounces. It may be a great filter for camping and hiking, but it's not the filter we'd want to rely on in an emergency.
Pros
Each cartridge will filter 1,500 gallons
Produces 1.75 liters per minute
Large capacity of four liters
Cons
Very expensive
Can only be used one way
Takes up more space than other options
Must wait while the water is filtered

Buyer's Guide – Choosing the Best Emergency Water Filter
Now you've seen how some of the best and most popular emergency water filters on the market compare to each other. If you're not sure which one is the right choice for you, don't worry. We've put together this short buyer's guide to help you figure out which traits are the most important when it comes to choosing a quality emergency water filter.
Components of a Good Emergency Preparedness Water Filter
While all the water filters we tested will turn questionable water sources into viable drinking water, they do so in different ways. They also come in various sizes, weights, and prices. But some of these differences carry more weight than others. The following traits are the components that make up a good emergency filter.
Size and Weight
One thing that separates an emergency preparedness filter from other types of water filters is that they must be very small and lightweight so they're easily portable. Therefore a water pitcher filter or a whole-house filter isn't a good emergency filter.
When disaster strikes, the situation may change in an instant and may continue changing. A good filter needs to adapt to the changing situations, which means it needs to be able to come with you if you need to leave your home. A large, bulky filter isn't going to be much good if you need to leave with just the belongings you can carry.
Moreover, an emergency filter needs to be compact enough to be easily stored until it's needed. Hopefully, it will never be needed. But you'll need to keep it around in case, so it's best if it's small enough to stow away in an emergency kit, glove box, center console, first aid kit, etc.
Storage
We've already discussed size when it comes to storing a filter, but what about shelf life? This is one thing that makes a water filter superior to water treatment tabs when it comes to emergencies. Many water filters have an indefinite shelf life that makes them perfect for emergencies and these are the filters you should be looking for.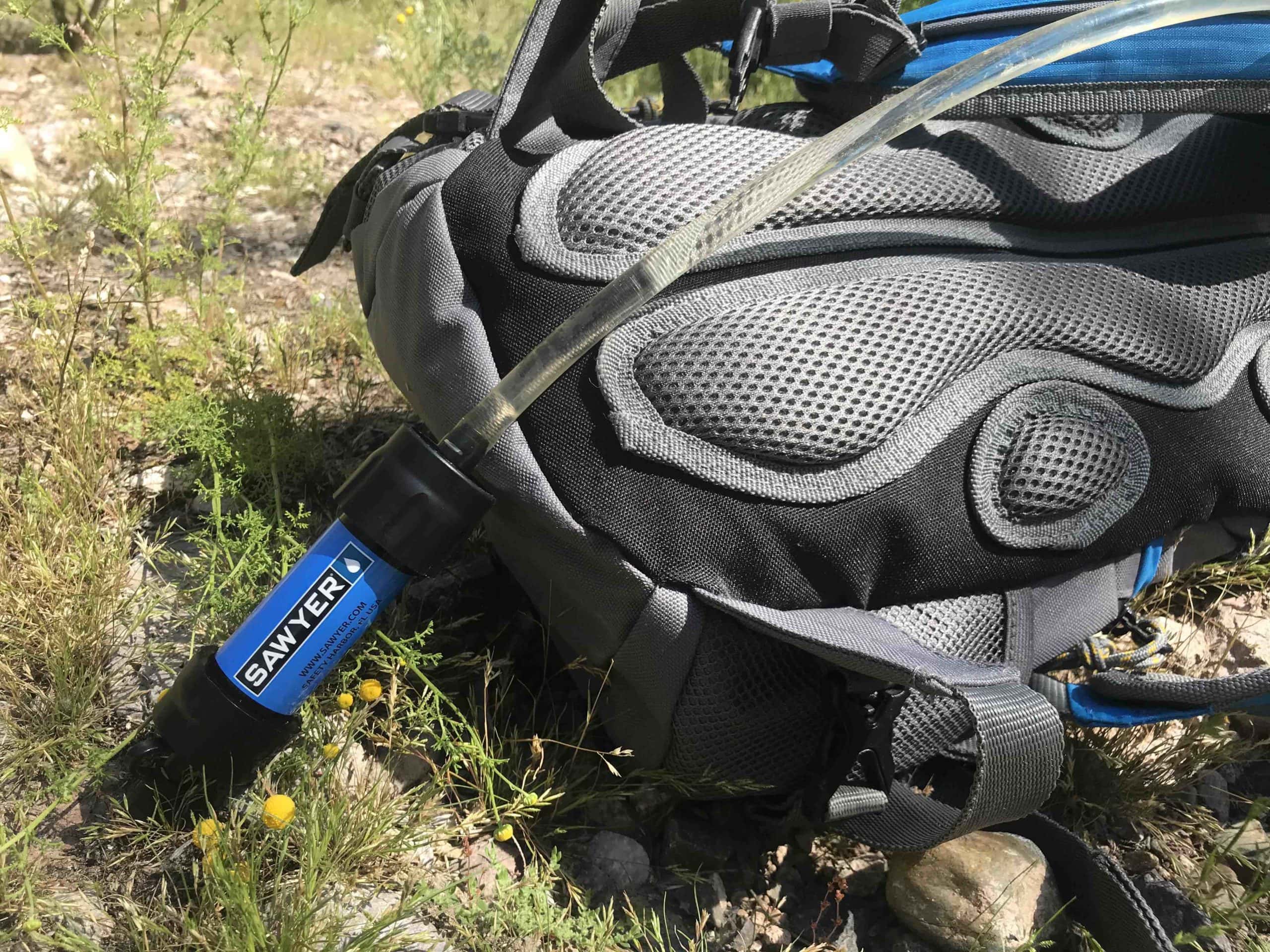 Filter Lifespan
Another factor to consider is how many gallons your filter can prepare for it needs to be replaced. Some filters have replaceable cartridges that can last anywhere from a meager 40 gallons to several hundred. Other filters need to be replaced when their usable life is met. Some of these filters have a lifespan of only a few hundred gallons. Others may last for thousands of gallons, and some even last for 100,000 gallons.
You never know how long an emergency may last, so it pays to have a filter that will be sure to outlast any emergency. And if your filter has a long enough lifespan, it may be safe to store for the next emergency, which of course, we hope never happens!
Ease of Use
When you're in an emergency, you may not be thinking as rationally as usual. It's helpful to have a filter that's extremely simple to use so that it can always be used with ease, even when you're under pressure. If a filter is too complicated, it may become difficult when your capacity is limited by stress and other external factors.
Versatility
As we've mentioned previously, emergencies can have ever-changing circumstances and an emergency water filter needs to be able to meet those evolving demands. This means that versatility is a prized trait for an emergency filter. If it can be used in several different ways, then it will have options for you to utilize as conditions alter.

Conclusion
If your emergency water filter doesn't perform when you need to rely on it, it could spell disaster. For that reason, we wanted to find the absolute best and most reliable water filters for emergency preparedness on the market, and we think we have. Our reviews have compared eight of the best and most popular emergency filters on the market, but only three impressed us enough to earn our recommendations.
For us, the best emergency filter is the Sawyer MINI. It's tiny and lightweight, less than six inches long and weighing just two ounces. It's got a 100,000-gallon filter lifespan and a lifetime guarantee, making it the most reliable and long-lasting filter we've seen.
The Personal Water Filter Straw from Membrane Solutions was the emergency filter we thought had the best value. It's got a 0.1-micron filter membrane, is just six inches long, and weighs just three ounces for the lowest price of any filter we tested.
For excellent utility at a higher price, the MSR TrailShot earned our premium choice recommendation. It's just five ounces and can be used to pump filtered water into a container or you can use it to drink straight from a source.