Bosch CM10GD Compact Miter Saw Review 2023 – Pros, Cons, & Verdict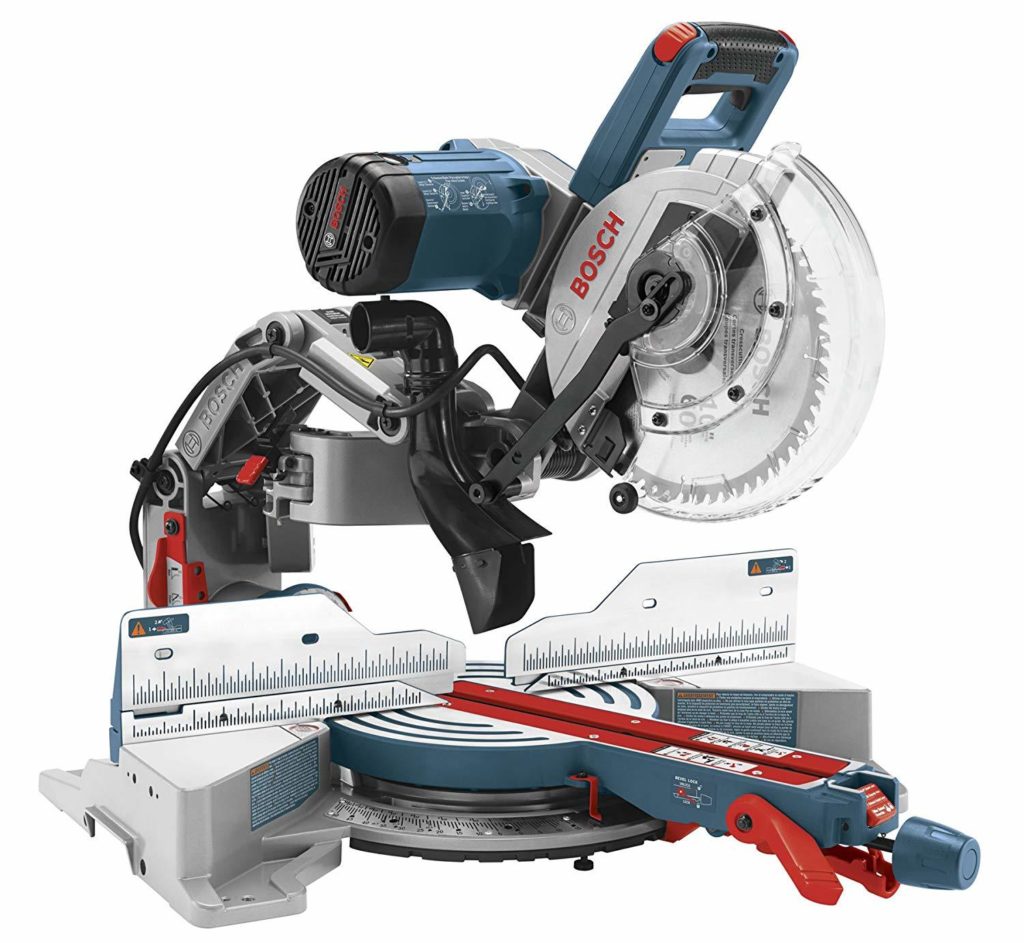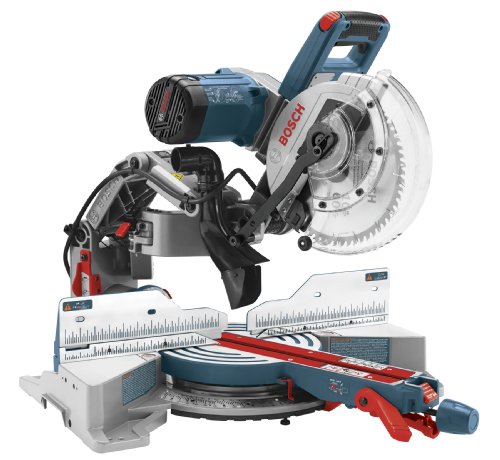 We give the Bosch CM10GD Compact Miter Saw a rating of 4 out of 5 stars. 
Functionality: 4.7/5
Design: 4.8/5
Price: 2.6/5
Review Summary
Bosch revolutionized compound miter saws a few years back with the release of its Axial-Glide system, which made operations super smooth and helped save space on top of it. As a brand, Bosch is associated with quality and dependability that come with at a price. Given the importance of brand loyalty among tool enthusiasts, that means something.
Bosch's CM10GD is their 10-inch compound miter saw with the Axial-Glide system attached. It is very representative of the Bosch name, which means it is good quality, but better design. It pairs a powerful motor with its 10-inch blade to ensure that if you spend the money, you'll probably get your money's worth.
What really sets it apart is the Axial-Glide system. It's a space saver that makes it easy to work. The rest of the saw is good, just not as great as this feature.
It's a big, bulky saw that isn't very portable and can be a bit high or miss on quality. It's also expensive. That makes it perfect for a home enthusiast willing to pay for a Bosch for Bosch quality. Pros will probably want to spend a little more to get contractor quality.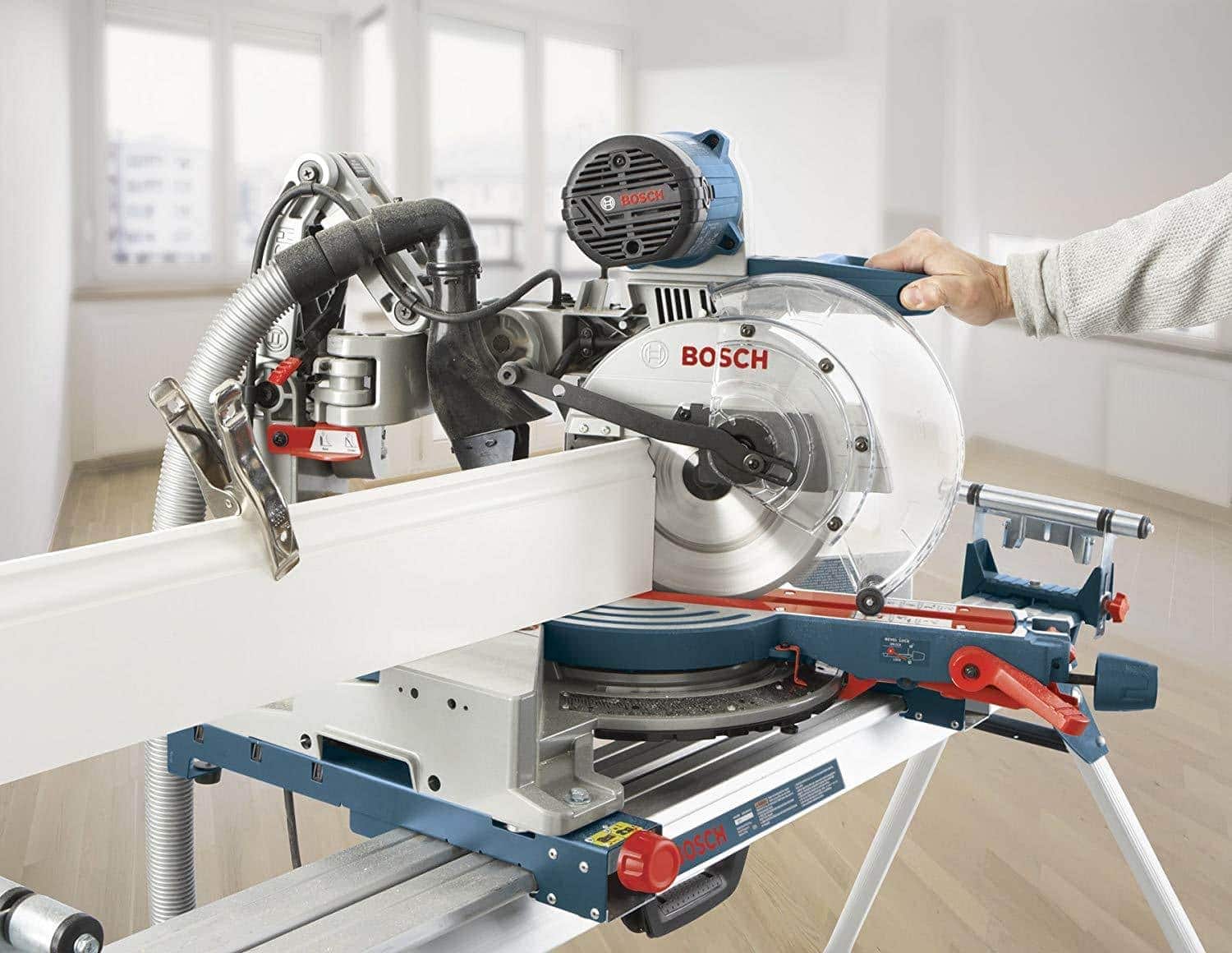 Bosch CM10GD – a Quick Look
Pros
Axial-Glide system delivers superior performance
Smooth as silk
Versatile
Clean, excellent cuts
Cons
Expensive
Not very portable
Big and bulky
Specifications
Brand name: Bosch
Model: CM10GD
Blade: 10″
Dimensions: 32 x 26.5 x 20.5"
Weight: 78 lbs
Motor: 15-amp, 4,800 rpm
Power source: Corded
Voltage: 120v
Miter capacity: 60-degrees right, 52-degrees left
Bevel capacity: 47 degrees right and left
Warranty: One-year limited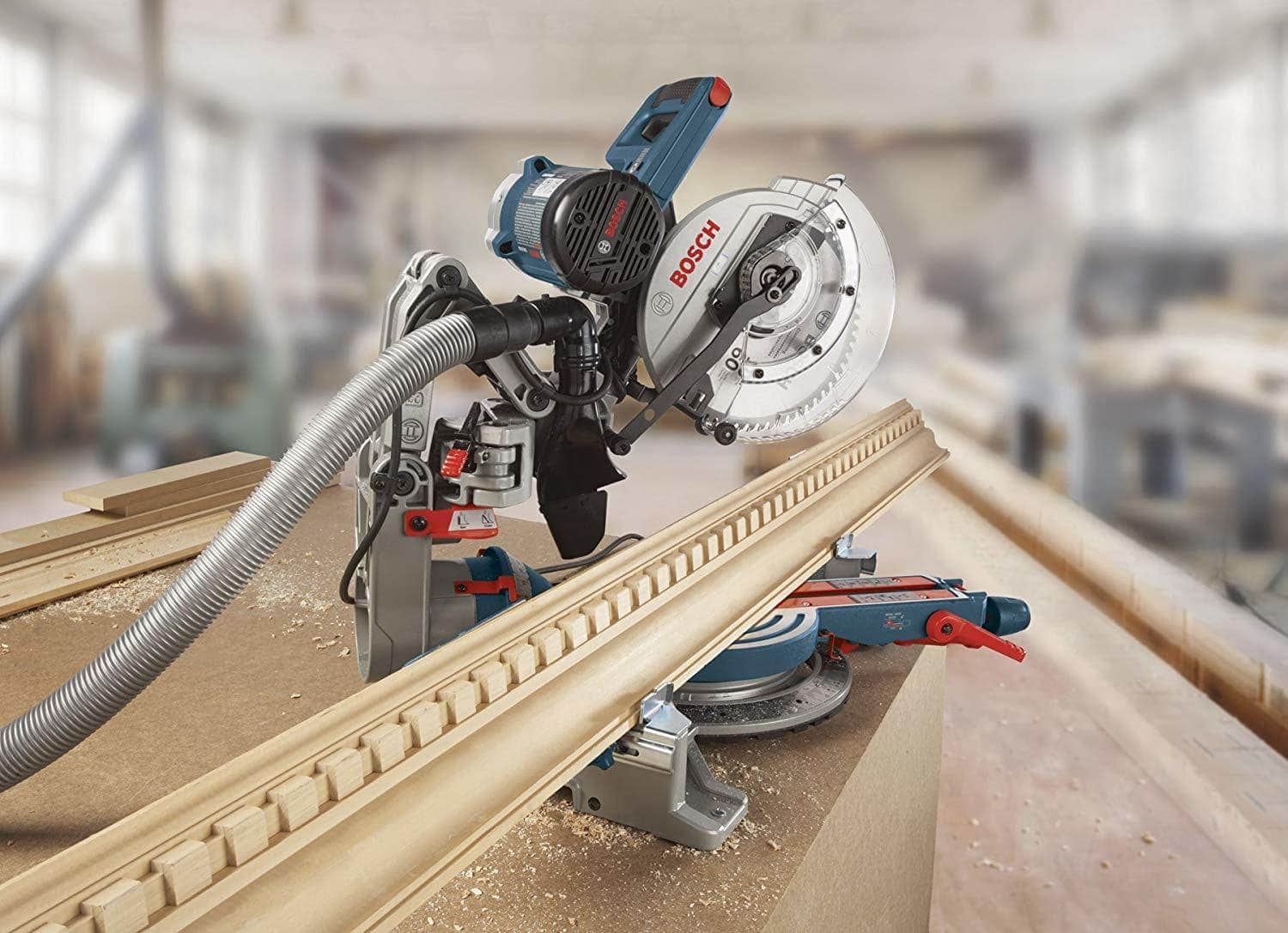 Axial-Glide system
Bosch's revolutionary Axial-Glide system makes for smooth operation that maximizes economy of space. You can store it up against the wall, thus making the most of a small, confined workshop. But, the real value in the Axial-Glide is the ease with which it makes its cuttings. If you actually enjoy the noise and feel of cutting wood, this might actually be a drawback for you, because you'll hardly know that you're doing a very difficult job. It also makes for comfortable use, and user fatigue isn't much of an issue.
Versatility in cuts
Whatever angle you need to make a cut at, the CD10GD can deliver it. It does as well at the extent of its range as it does in the middle. And considering you're buying it to make angled cuts, that means you are getting exactly what you paid for. You can't do that and not argue that it's a good value. Plus, the Axial-Glide system ensures smooth performance and a nice, clean-cut.
The Bosch name
Manufacturer's name and reputation is serious business in power tools. People develop strong loyalties to brands and assign value to other tool lines based on experiences with others. Harbor Freight means something to most tool enthusiasts, and not a good thing. Bosch, on the other hand, means value, durability and general elegance. Bosch's customer service has a reputation for doing right by its tools.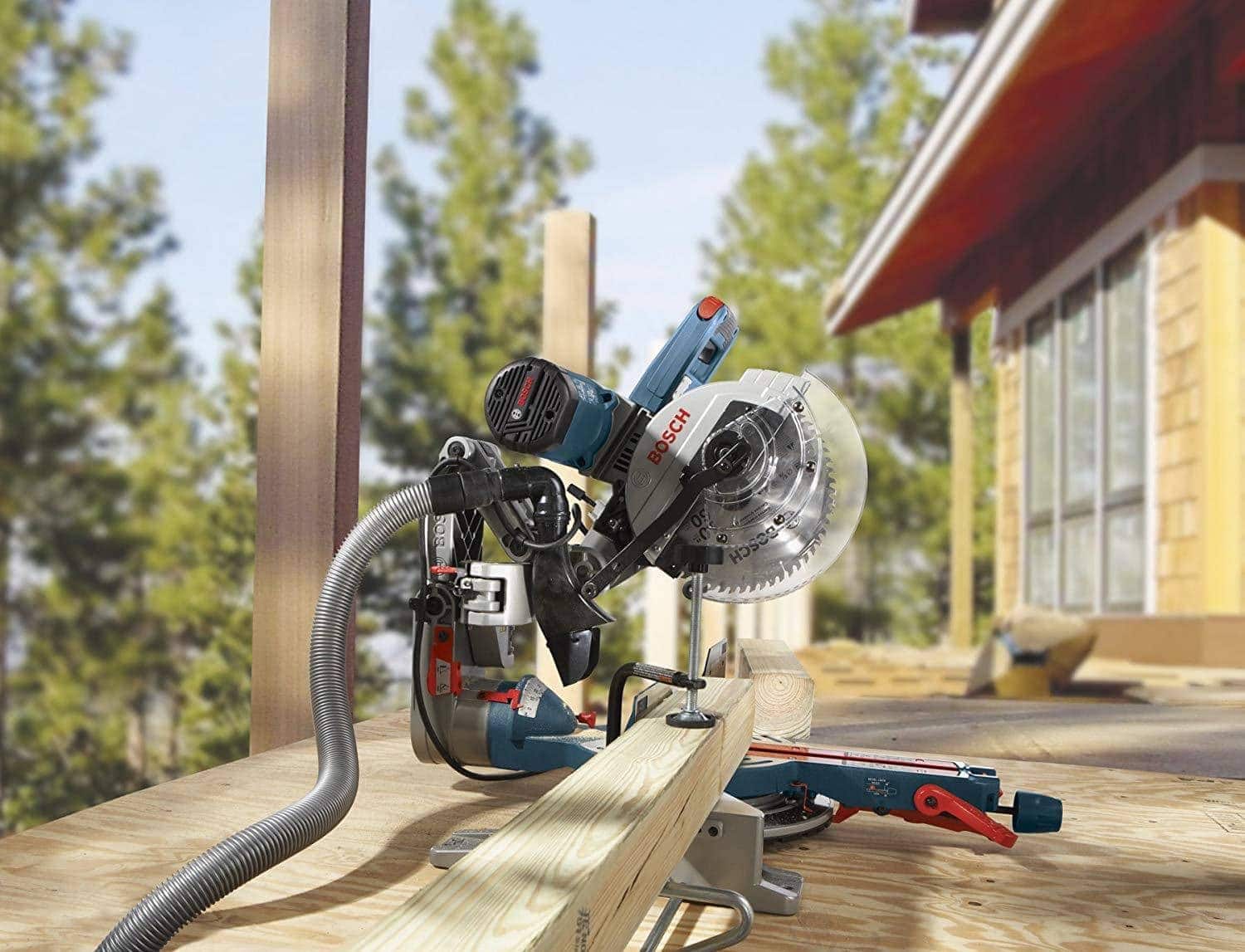 FAQ
How good is the warranty that comes with this model?
One year.
How durable is the Bosch CM10GD 140?
It lives up to the Bosch reputation for well-crafted tools.
How wide a board can this cut?
12 inches
General user impressions
Big, bulky, and one bad brother. That's the general assessment of users who've left reviews across the Internet. We checked in with them because sometimes we don't trust ourselves to be totally honest and objective, and the general feeling of those users is a little more positive than our own feelings.
Users acknowledged the Bosch name, which is synonymous with quality and reliability. The saw's motor will keep running and keep running all day long. It can be easily angled to get great miter and bevel cuts, and the Axial-Glide system makes silky smooth. Even at its cost, it's a model that is popular with its users.
One thing of note is that the Axial-Glide system permits it to operate in a much smaller space, even if the saw itself is pretty big. It might sound trifling, but even a couple of inches spared by storing this against a wall can mean a big payoff in a roomier workshop in general.
On the other hand, the size and trickiness in pairing with a mobile table minimize its portability. If you want this for a fixed workshop station, that's not an issue. But, if you're a contractor or have light work to do at job stations or on different properties, limited portability can be a serious problem.
For a saw as expensive as the CM10GD, that's can be a pretty serious setback. Even worse was that people reported having difficulty making precise, clean cuts and straight cuts at all. There appears to be some unpredictability in buying this saw. Some work flawlessly right out of the box, others have to be immediately returned because they just don't work very good. Buyers should note this and if they buy this saw check, make sure they've shelled out a lot of dollars for the tool they want.
The overall conclusion of users was that this is a good saw that adequately represents the Bosch brand name. You'll get what you paid for, but that's about it. It won't deliver the kind of quality that will leave you shouting from the rooftops.
Conclusion
The CM10GD is a good saw. It is not a great saw, but it's a good one. Bosch's Axial-Glide system scores points for the CM10GD right off the bat, but this saw's general performance and other features do just an adequate job in complementing it. It's versatile and will dependably deliver cuts, but without the precision of some other, slightly more expensive models. It's also got a slightly smaller blade, which means a corresponding smaller extent of cut reach. It's an expensive tool, and generally worth the money, just not so much that it's worth raving about.
Related Reads: