5 DIY Roll-Top Desk Plans You Can Build Today (with Pictures)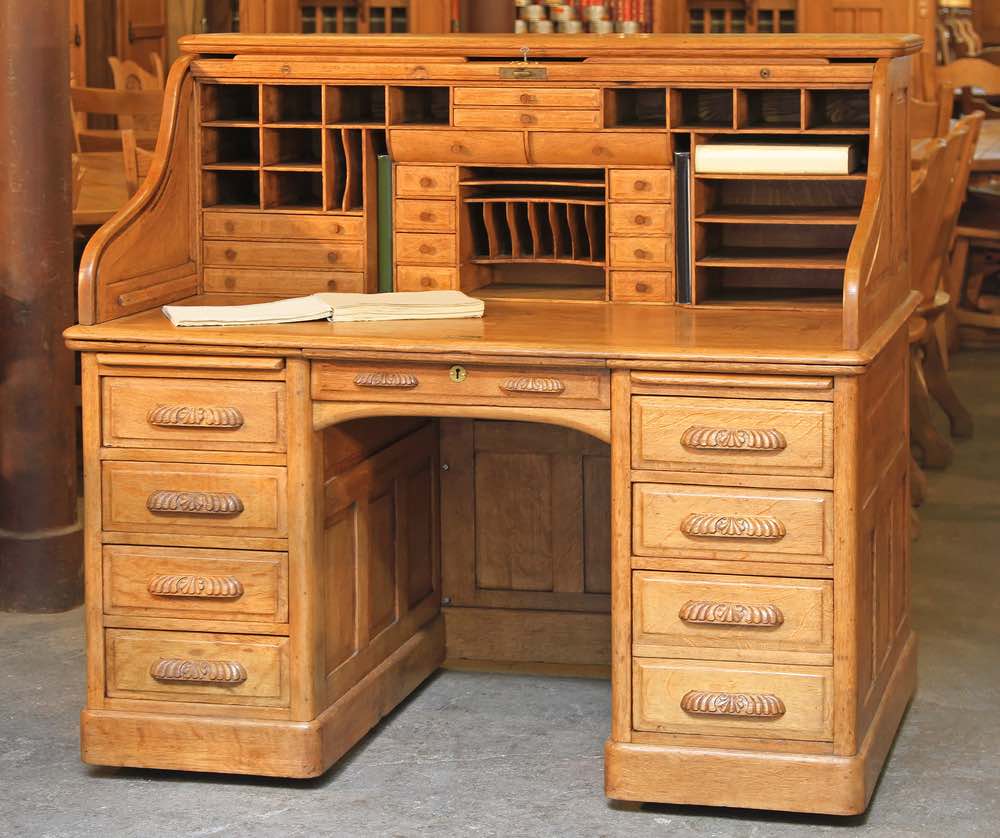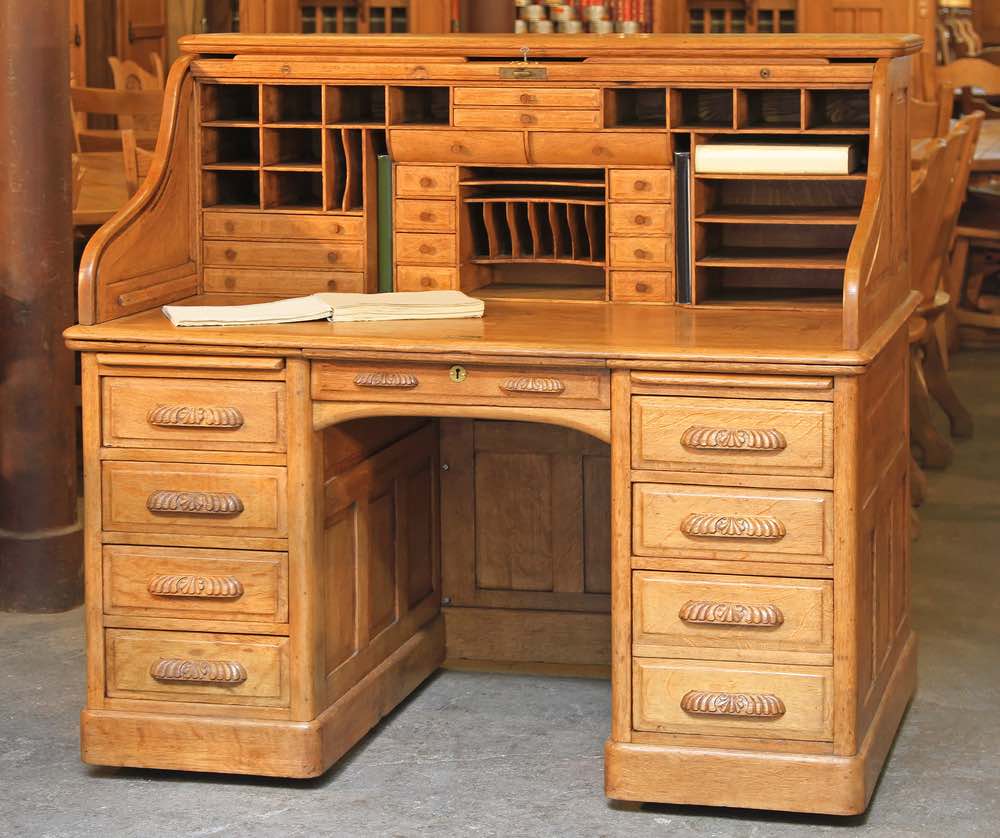 Roll-top desks were very popular in the 70s and 80s, and are still used in many households today. Their appealing factor is their ability to hide everything on the desk by sliding down the built-in cover, making the room feel tidier and more orderly. Many desks are refurbished or remodeled for a modern design.
Learning how to build roll-tops desks can be quite complex, especially the roll-top piece. We've gathered a list of designs, from complete builds to remodels that you can DIY. We hope you'll find a design that's best suited for you!

The 5 DIY Roll-Top Desk Plans
1.

DIY Roll-Top Desk from Instructables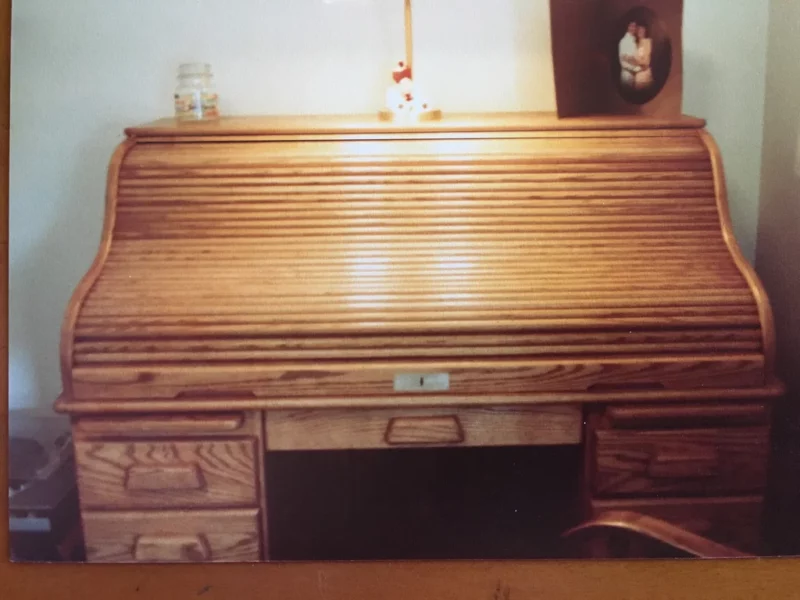 This roll-top desk is a complete build from scratch. It features tons of drawers and cubbies, as well as a pull-out platform that creates additional workspace. Made from oak and oak plywood, polished to a gloss, this desk is a beautiful piece of craftsmanship when finished.
---
2.

Desk Makeover from the Thinking Closet
If you've got an old rolltop desk already, this desk plan is a great way to refurbish it into a fresh, modern piece of furniture. Some new paint, new hardware on the drawers and cabinets and some stencil detailing make this desk look entirely different. Add a corkboard and some other modifications, and it'll be suited for any office needs.
---
3.

Mission Style Roll Top Desk from Stan's Plans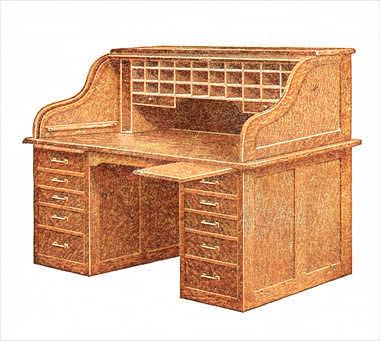 Another design built from scratch, this roll top desk involved several different cuts of wood, including hardwood and soft wood of various thickness and dimensions. As with all roll-top desks, this design includes a large number of drawers and cubbies. However, this roll-top desk has much more cubbies than typical, so you can easily organize all of your office supplies!
---
4.

DIY Refinished Roll Top Desk from the Daily DIYer
This refinished roll top desk will brighten any room with it's simple and aesthetic design. This plan used a smaller roll top desk, but you could use any old desk as a base model to work from. With a fresh coat of paint, new handles and contact paper on the interior, you can make an old unwanted desk into something that will look great in a modern office or bedroom.
---
5.

Lego Rolltop Desk from LiveLikeYouAreRich.com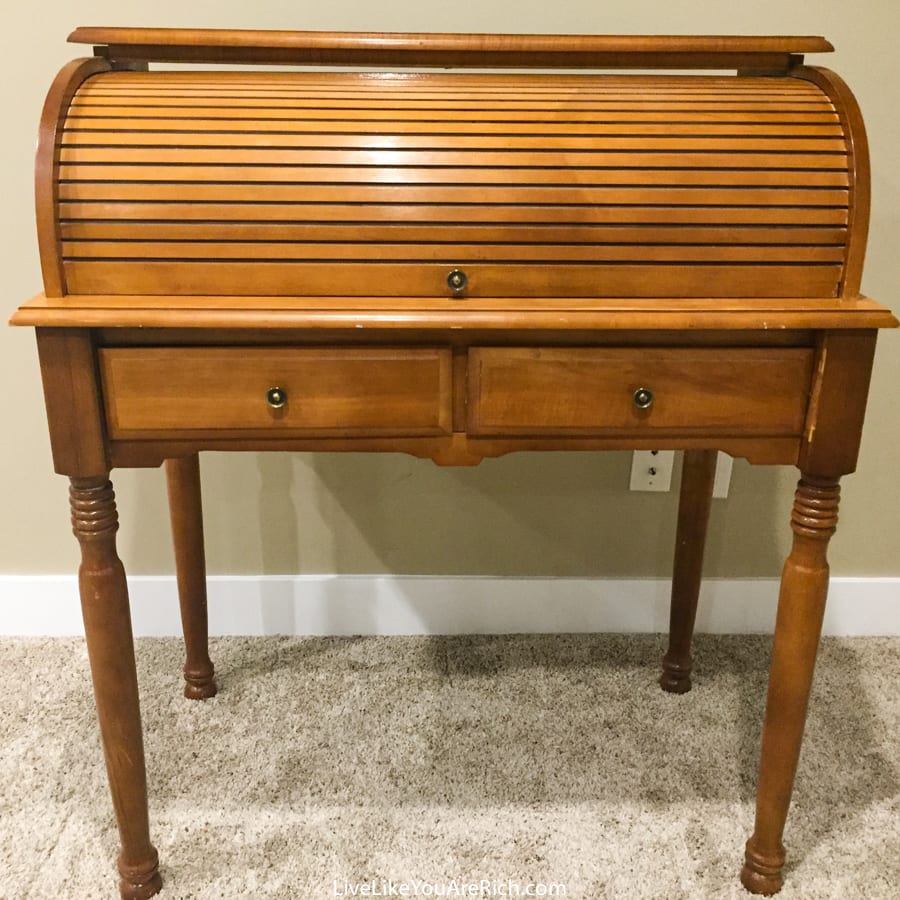 This roll top desk design is a great way to make a Lego playspace for the kids! It incorporates big Lego baseplates that are cut to fit into the desk and glued in place. Lego baseplates can also be added to the top of the desk to increase building space. When not in use, the rolling top conceals the Legos for a quick tidy look. Legos can be kept in the drawer of the desk, so your kiddos have everything they need to have a great time building!
You might also be interested in: 
---
Featured Image Credit: Baloncici, Shutterstock