The Secret World of Competitive Car Audio
The scene: Lucas Oil Raceway, 10 miles outside of Indianapolis, Indiana, USA. Some of the flashiest cars you'll ever see are lining up in lanes at one of the world's greatest drag-racing tracks, preparing to race to the finish.
But the drivers and spectators don't care who crosses the finish line first. This competition isn't about who's the fastest but who's the loudest.
A Lifestyle of the Loudest
Welcome to the strange, wonderful world of car audio competitions. These uniquely modern sports events attract over 10,000 competitors yearly who try to build the world's loudest car. Slamology, a custom car show and music festival held at Lucas Oil Raceway, is the biggest car audio battleground on the planet that attracts amateurs and professionals from across the United States and beyond. There are also contests with a different feeling, like MECA, which VICE News profiled in 2017.
"This is a lifestyle," says MECA president Steve Stern in that video. "Everybody loves driving down the road with their tunes jamming. That's as American as apple pie. We just do it on steroids."
The best thing about the competitive car audio scene is that it's wide open to amateurs. Any starry-eyed amateur with a truck, a 1000-watt amp, and a dream can attend an event and blow away the competition in his class.
If tinkering with your truck's stereo until it plays "Shoot To Thrill" loud enough to blow out windows in Finland sounds like your idea of a fun weekend, here's everything you need to know about getting started in competitive car audio.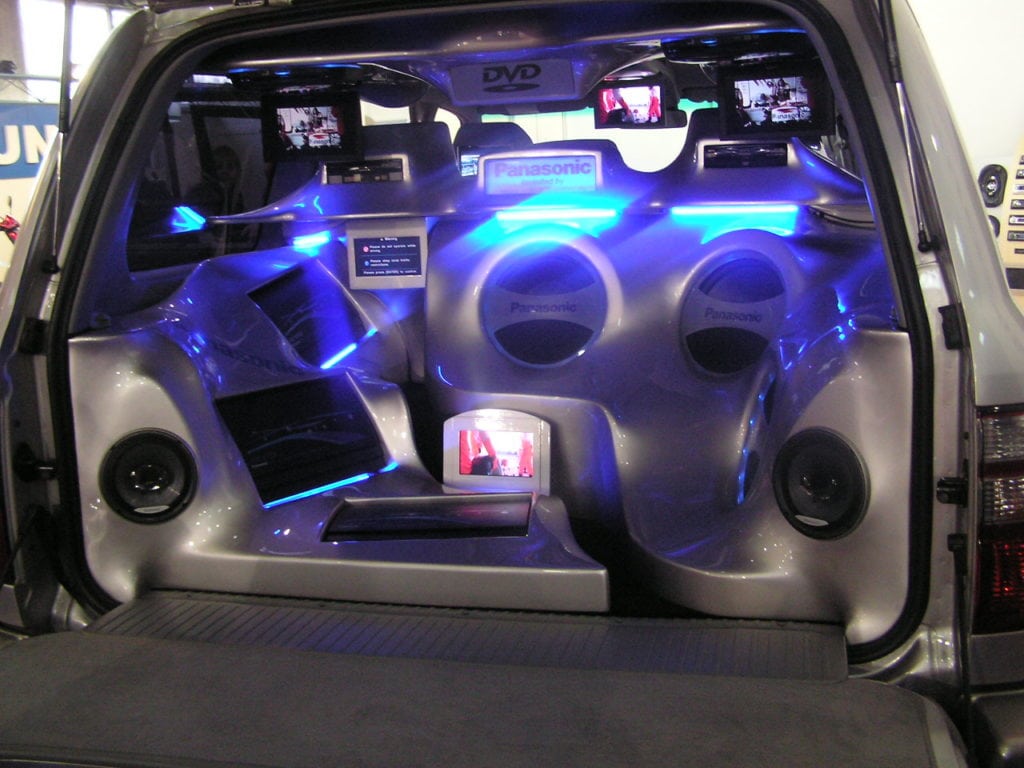 Car Audio Associations
First-time car audio competitors are often overwhelmed by the alphabet soup of different associations, but most of them are very similar. Don't worry too much about the difference between USACi and IASCA—any association will do, as long as they have the format you want to compete in.
To get invited to championships at the end of the season, you'll need to rack up many points in one association. So if you dream of being named the loudest of the loud, pick whichever association has the most events in your area so that you can win as many points as possible.
Some of the leading groups, with links to their websites:
Competition Formats
There are a few popular competitions that almost every association hosts, along with a couple of more idiosyncratic formats specific to individual groups. Here are the ones you need to know about.
Sound Pressure Level (SPL) is a competition to see who can make the loudest sound with their vehicle's audio system. SPL is the 100-meter dash of competitive car audio; sheer decibels are the only thing that matters here. It comes in two primary styles: tone burst and street music.
Tone Burst vs. Street Music
Tone Burst
competitions use a test sound called a "burp" to achieve towering volumes. The highest dB level you can burp is your final score. Without the variability of music, tone-burst contests are almost entirely technical and are ideal for engineers and perfectionists.
Street Music competitions let you bring any music to the table. Competitors play their songs for a set period. Whoever maintains the highest dB average wins. Examples include MECA's Park & Pound and USACi's Street Beats.
Sound Quality (SQ) is the other side of the coin from SPL. SQ competitions are judged by professionals who sit in your vehicle and listen while taking notes. The objective is to create a soundscape in your vehicle that gets as close to live quality as possible. As you might expect, SQ and SPL competitors don't always get along.
Demo Contests sit somewhere between SPL and SQ. Demo competitors put on a concert out of their cars while being judged on a wide range of criteria. Examples include USACi's Demo Classes and IASCA's Bass Boxing.
Bass Race is unique to dBDRA events. It's a musical average competition that uses "The Price is Right" rules; name your decibel class, then get your average as close to it as possible without overshooting.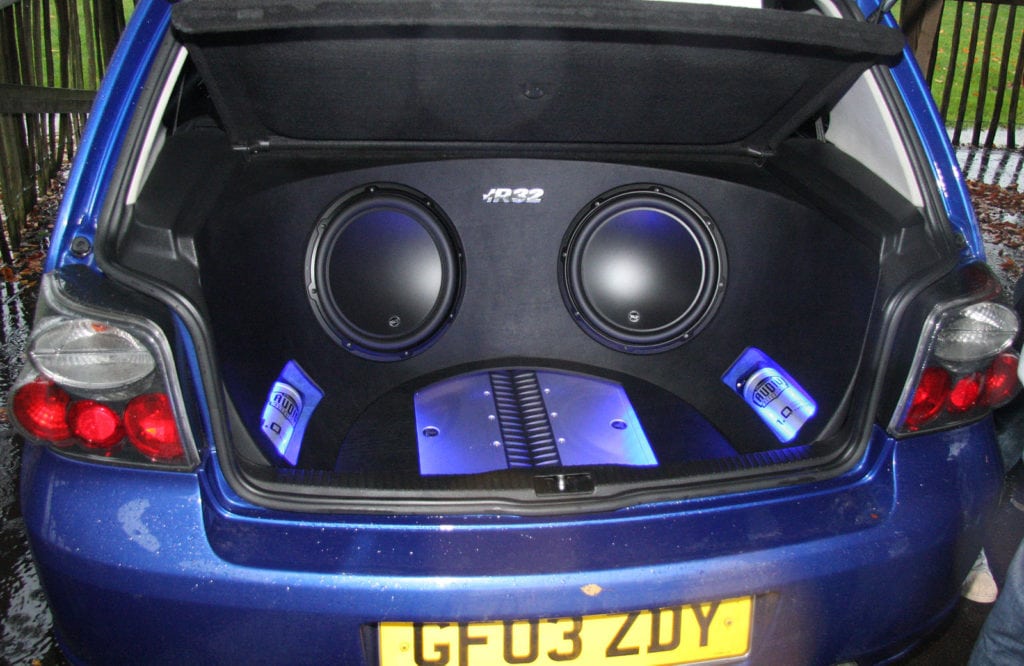 Competition Classes
Once you've picked an association and event, the next step is to determine which class you want to compete in. Like in any sport, classes are delineated so participants of all skill levels can face healthy competition.
Each association has different classes, but they're all similar. You'll be in a novice bracket if you have only a few aftermarket amps in an unmodded car. One class will have the highest limit for stock, driveable builds.
From then on, the rigs get more powerful and the cars more ludicrous until classes like USACi's Extreme Division feature mobile concert amps that resembled cars at one point.
Equipment
The equipment you'll need to bring to your first competition depends heavily on the events and classes you choose to compete in. At the bare minimum, you should have the equipment below before you consider competing.
Amplifiers
Showing up to a car audio contest without amps is like showing up to play baseball without a bat, glove, or shoes. When buying an amp, look for power if you're going in the SPL direction and quality if you're more into SQ. In both cases, ensure the impedance on the amp matches that of the speaker or head unit.
Subwoofers
To get the best volume, you need to boost your lower frequencies. Get subwoofers and attach them to amps with similar impedance. If you compete for volume, find a sub with a ported enclosure; if you're after quality, go with sealed.
Car Battery
Your entire sound system is running off your car's battery, so replacing your factory model with one that can handle your upgraded sound system is a good idea. Good brands include Optima, Odyssey, Exide, and Supercharge.
OPTIMA Batteries 8020-164 35 RedTop Starting Battery
12-Volt, 720 Cold Cranking Amps, Size: 9.38 x 7.69 x 6.75-Inches Weight: 31.7 pounds, SAE Posts
Reserve capacity of 90 minutes for constant performance
Optimal starting power even in bad weather. Case material is Polypropylene
Additional Accessories
Cables: To get the most power out of their batteries, SPL competitors often hook up multiple 0g cables. This also prevents your amps from burning out due to low power input.
Fuses: Most events require these as a safety feature. Even if they don't, be sensible; you don't get any points for setting your car on fire or winding up in the hospital.
Head unit: The most critical factor is that it the head unit should be remote-controlled and that the remote pause/play has as short a delay as possible. You'll also need enough RCA outputs for your subs and amps. Alpine, Pioneer, Clarion, and Blaupunkt are good brands, but as long as it meets the minimum threshold, there's no need to spend beyond your means.
What Are the Winners Using?
When shopping for your competition equipment, see what the previous year's winners used in your competition format. You aren't guaranteed to win because you have the same loadout, but it's a great starting point.
Also, talk to other enthusiasts, competitors, and people who have bought the equipment you have your eye on. Making friends will get you everywhere in competitive car audio.
Your First Event
You're not going to win. We've all fantasized about being the unknown challenger who comes out of nowhere and blows the veterans out of the water, but this isn't a Hollywood movie (although a movie about competitive car audio could be incredible, we're getting off track).
The point is that before you win, you mudy learn how to compete. Use these tips to get the most out of your first event.
Be respectful. This is not the scene for grandstanding or trash-talking. Whether pros or newbies, everyone at a car audio event is friendly to people who are nice to them. Always congratulate your competitors, whether you won or lost.
Move around safely. Out of necessity, many cars are moving through pedestrian areas on their way to and from events. If you're walking, keep an eye out for cars. If you're behind the wheel, drive slowly and carefully.
Know the rules. Contest managers are happy to help you out if you're confused about something, but you shouldn't waste everyone's time by showing up unprepared. Do the reading, and you'll get along fine.
Watch the winners. The winning competitors in every division share certain habits you can learn a lot from. For example, whenever they're not competing, they're usually recharging their batteries. In music divisions, they don't start their chosen songs at the beginning, and they never crank up their radios to show off between runs. Noticing things like this can take you a long way.
Don't be dramatic. Remember how we said this isn't the place to grandstand? There's no reason to wait until the last ten seconds to try and hit your high score. Go for your final score as early as possible; if anything goes wrong, you might have time to fix it.
Talk to people. The best way to start conversations at a car audio event is to ask for help. Most competitors love going over other people's rigs and offering advice. You can learn things, make friends, and improve your setup all at the same time.
Have fun. Most car audio contests don't have cash prizes. As Steve Stern said, it's a lifestyle. Don't get so hung up on tuning and decibels that you forget to enjoy yourself!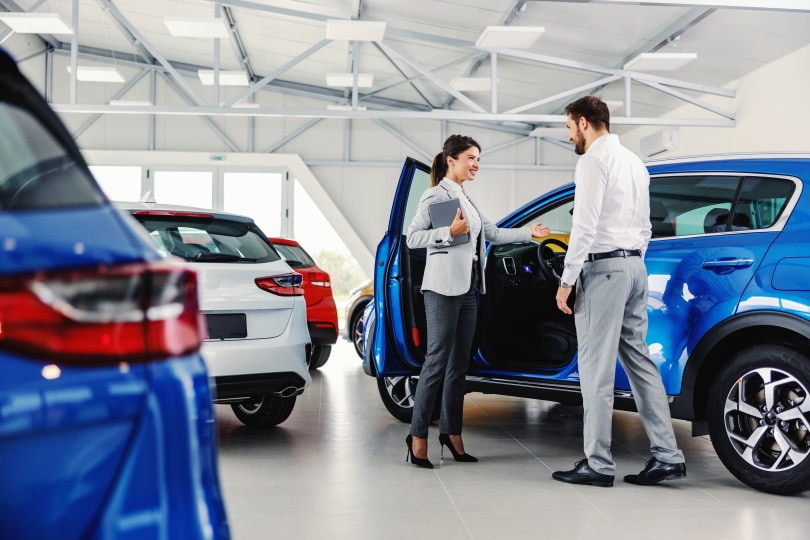 Next Steps
If you are bitten by the bug at your first competition, it's time to think about how to improve. The sad truth is that no matter which competition format you choose, spending more money on equipment is the easiest way to improve. Going up a class requires bigger amps, bigger subs, a more powerful battery, more wiring, and maybe drastically remodeling your car.
Insider Tips for Competing on a Budget
However, competitive car audio is not entirely out of reach to those of us on tighter budgets. Here are a few ways to achieve better or louder sound without forking over a considerable amount of cash.
Install sound-deadening material in your car. Some of the sound vanishes into your car's door and floor panels. Installing sound-dampening mats is much cheaper than buying more amps and can get you great results.
Relocate your speakers. Load up your favorite mix CD and experiment with putting your speakers in different parts of your car. Try everywhere: the doors, the backseat, the trunk, the roof. You never know just where your sweet spot will turn out to be!
Use a TermLab meter. TermLab is the official competition meter for most associations. You can buy one, rent one, or borrow one. Use your TermLab to test which frequency gives your sound system the greatest volume. If you're in music SPL, pick a song that's mostly in that register. If you're in tone SPL, it's even easier since you only need to play one note.
Get a battery charger. If, during your first competition, you lose dB between each run, it might be because of the strain on your car's battery. Battery chargers are the antidote. You can get one without breaking the bank.
Disconnect your full-range speakers. Full-range speakers don't help you get any louder, and if they're still hooked up, they're draining the power your other speakers need.
Conclusion
There's no sport in the world quite like competitive car audio. Imagine if engineers and bass addicts conspired to take over NASCAR, and you're halfway to understanding the atmosphere at the biggest events. Yeah, it's an expensive hobby, which can make the scene feel unwelcoming at first, but we guarantee that your experiences will make it all worthwhile. And there's nothing quite like the feeling you get when, just for a second, you are the loudest human in Indianapolis.
Good luck, and we'll see you on the lanes!
See Also: