How Much Does it Cost To Replace a Stair Railing in 2023?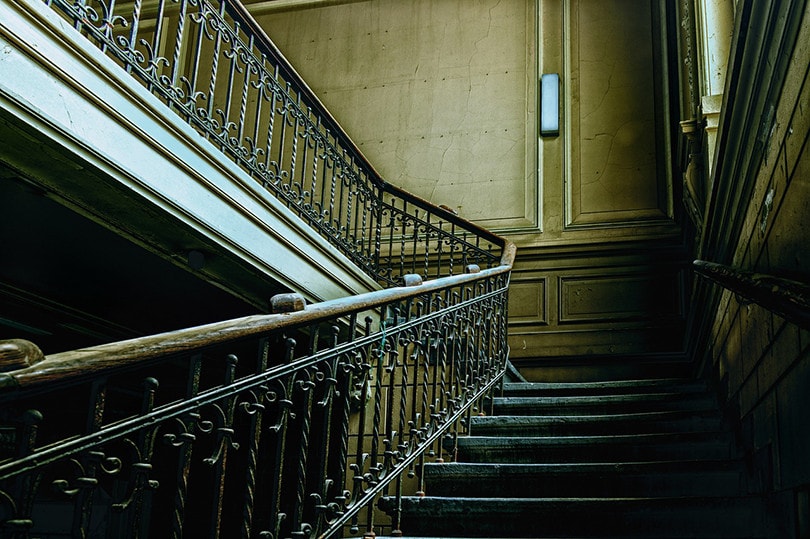 An outdated railing can cheapen the overall look of your home, and replacing it is an easy way to update your home without breaking the bank. The price of replacing and installing a stair railing goes beyond just the new railing itself and depends on several factors, including the existing railing's condition, , the type of railing (straight, spiral, etc.), and the length of the railing.
These factors also determine the amount of time the installation project will take. Replacing a stair railing is not something that the average residence requires more than once or twice in a lifetime. Most stair railing replacement projects are often a combination of purchasing new materials and refinishing existing hardware. The staircase is one of the home's most notable features, and if replaced correctly, it can last for many years.

The Importance of Proper Installation
To ensure your railing banister is properly installed, professional experience or prior knowledge is required. Handrails are a safety measure, and the stairway experiences a high volume of traffic each day. Unless you have the experience that allows you to install the railing yourself, stick with hiring a professional. The last thing you need is an accident caused by an unstable railing.
Wall-mounted handrails are the most affordable option. However, open staircases may require a railing on the exposed side(s) with spindles to meet building codes. However, specific regulations will depend on your local area.
The Cost of the Railing and Installation
Replacing a stair railing usually costs more than building one from scratch because removing the original railing can be a complicated task depending on the materials and hardware.
| | |
| --- | --- |
| Average materials cost per linear foot: | $5.00 |
| Average cost (labor and materials) for 50 ft: | $1,700 |
| Average cost range (labor and materials) for 50 ft: | $1,300 – $2,000 |
Source: https://porch.com/project-cost/cost-to-install-a-stairway-handrail
Railing Type
Cost per Foot (Including Labor)
Wrought Iron

*These cost more as shaping the metal requires more work.

$100-$900

Steel

$60-$110

Aluminum

$70-$80

Wood

$30-$75
Source: https://www.homeadvisor.com/cost/stairs-and-railings/install-stair-railings-balusters/
As previously mentioned, the cost of replacing your railing will vary. Removal and installation charges will range from $70 to $150 per hour if hiring a professional and will vary depending on the features of your home's design. If you are also replacing your balusters/spindles, they will add approximately $1,200 to $1,600 to the overall cost.
The price also depends on where you are replacing your stair railing. Basement and attic stairs are often the cheapest to install or replace because they require simple designs and can be left unpainted or unstained. Railings in more exposed, common areas of the house often use premium materials since they are part of the overall interior look of the home.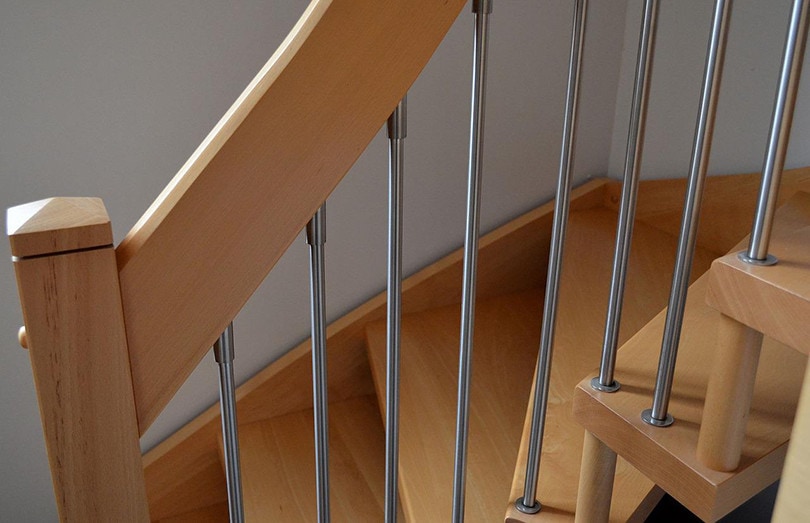 Additional Costs To Anticipate
If your stairs are showing wear, you may have to pay for additional repairs. Wooden stairs have to be replaced or repaired more often than the other materials, but they're much cheaper than wrought iron, aluminum, or steel. Although reputable contractors will have the required permits to build or replace a railing, you will probably need a building permit if you complete the project yourself. Contractors typically include the permit cost in their estimates for projects. Building permits for stair railing are typically less than those needed for kitchen remodels or additions and can cost $50 to $150, depending on the location of the railing.
DIY vs Professional Installation
There are various reasons why you might want to replace a stair railing. Depending on whether the replacement is needed for aesthetic purposes or safety reasons to replace a faulty/unsafe railing for children, you may decide to either replace the railing yourself or hire a professional. Keep in mind that some professional contractors will require minimum labor charges. Because a stair railing does not take long to replace, it may be cost-effective to replace it at the same time as other home improvements.
Cost Calculators
There are several cost calculators online that will quote you a price and take into consideration your desired materials, size, and current conditions. They are as simple as entering your zip code and the railing size, and you will see a breakdown of what it will cost you to have one installed in your home.
Some offer various options such as desired materials and features. Estimates are typically free, and it is a good idea to get around three to five quotes to ensure you have a good idea of what is available. It is wise to budget around 5% to 15% higher than the calculator gives you to account for any unexpected features and hidden costs. Many hardware stores will also provide price options free of charge.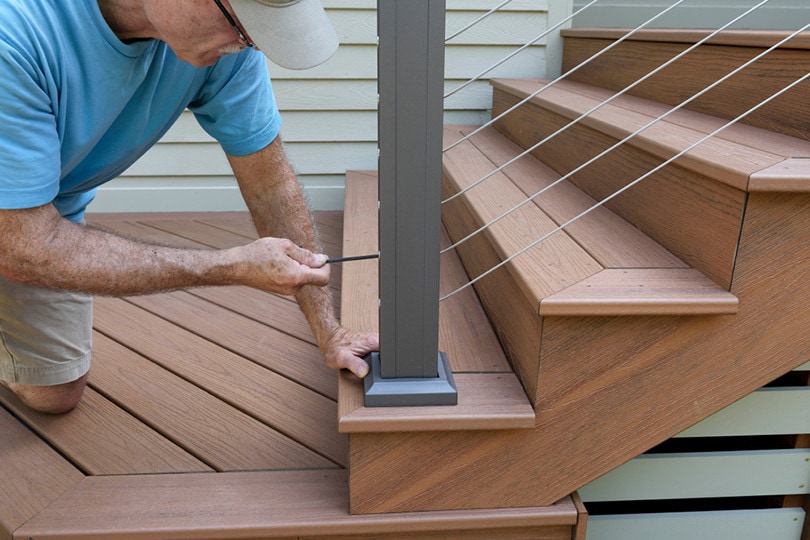 ​​Tips When Choosing a Contractor
While there are companies that are dedicated exclusively to staircases, many general flooring companies will provide stair railing replacements and installations. To ensure that you have done your proper homework and selected the best contractor available to you, keep in mind:
Request multiple quotes from different companies to compare prices. Asking for multiple quotes will also expose you to numerous designs and materials.
Research on the company you are considering hiring. Ask them for references, before and after photos of previous work, and read online reviews.
Ensure that the contractor knows what they are doing when it comes to local code requirements.
Cost to Refinish or Paint Your Railing
If the purpose of replacing your railing is merely for decorative purposes, you may want to consider refinishing or painting your existing railing. This option will cost you much less and can often have a large impact on the overall aesthetic. Refinishing costs, when done by a professional, typically cost around $5 to $10 per square foot. Painters often set hourly rates at approximately $20 to $50 per hour. Refinishing and painting your own handrails also makes for an easy DIY project.
How Often Should I Replace the Stair Railing?
Although some wood railings may last 12 or 15 years, they may need repairs or a full replacement depending on the climate and weather conditions. Painting the railing can extend the structure's lifespan, but if you experience frigid winters, you'll probably have to paint and repair the railing more often. Steel and wrought iron railings can last over 50 years, and the average lifespan of aluminum railings is around 20 years.
Conclusion
Let's remember that the main reason to replace and install a handrail is safety, particularly for young children and seniors, so proper materials and installation are essential. Replacing your stair railing can also drastically improve the looks of your staircase and entryway, whether you choose to make it a focal point or prefer it to blend in with the exterior..
---
Featured Image Credit: Tama66, Pixabay