12 DIY Jersey Frame Ideas You Can Make Today (With Pictures)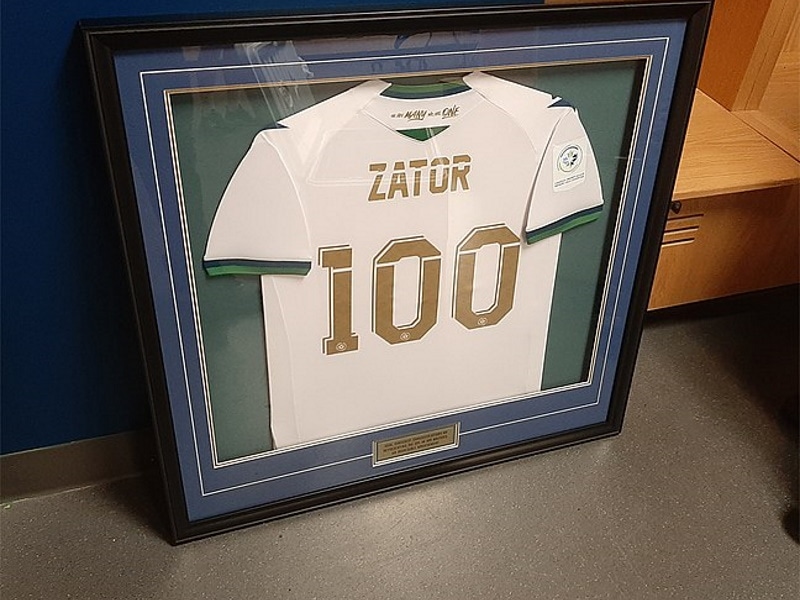 Whether you have an old football jersey from your college days or a collection of professional jerseys from your favorite hockey team, displaying them is a great way to show them off. Not only do you get to show your allegiance, but it makes better use of the jerseys that keep getting balled up in the back of the closet.

The Top 12 DIY Jersey Frame Ideas
1.

Simple DIY Shadow Box Frame by Addicted 2 Decorating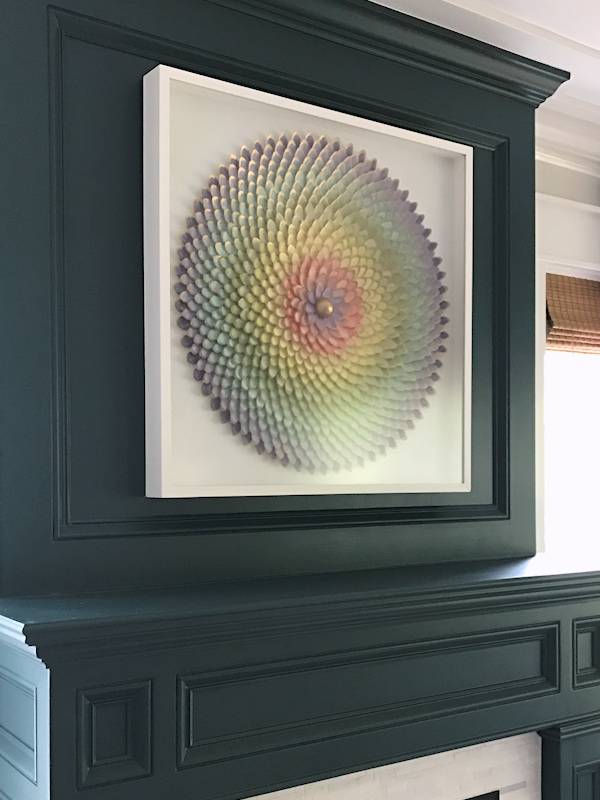 | | |
| --- | --- |
| Materials: | Timber, Glass, Nails |
| Tools: | Table Saw, Router, Miter Saw |
| Difficulty: | Moderate |
This simple DIY shadow box frame was designed to hang wall art, but if you put your jersey on a backing material, it effectively is a piece of wall art. The design uses a table saw to cut 3" wide pieces of wood down to the desired size, but if you buy the timber at the right size, it is an easy plan.
This design uses non-reflective glass but also cautions that this glass can make the piece behind appear blurry, so it suggests using standard, reflective glass for the best effect.
---
2.

DIY Framed Jersey by Turned to Design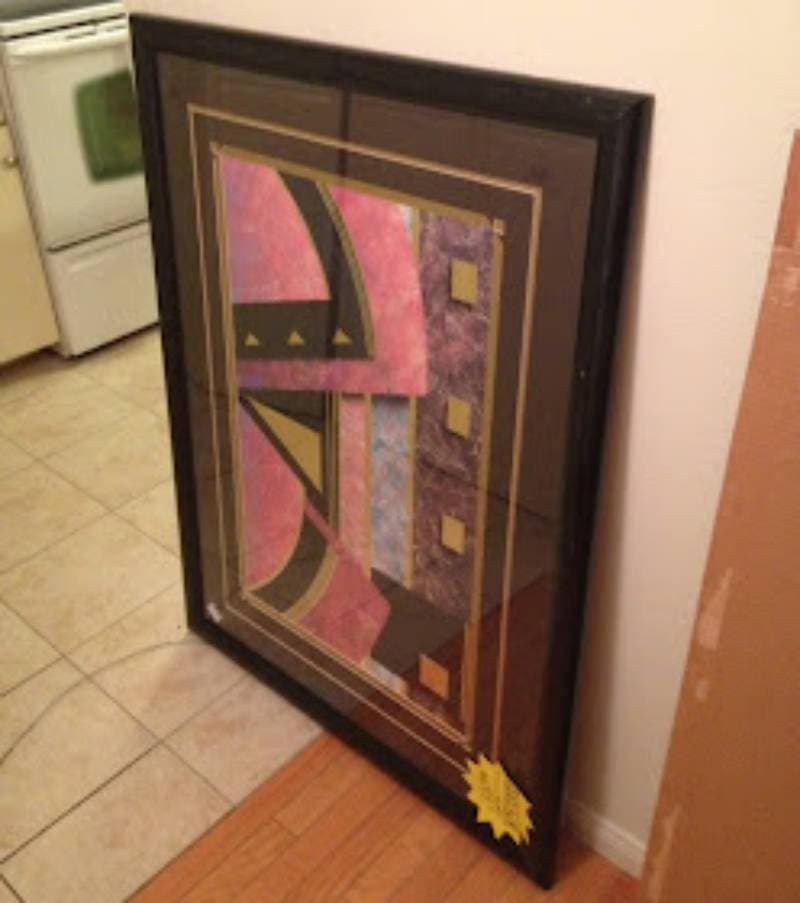 | | |
| --- | --- |
| Materials: | Picture Frame, Cardboard, White Felt, Pins |
| Tools: | Screwdriver, Knife |
| Difficulty: | Easy |
This DIY framed jersey tutorial uses existing picture frames with a glass front and repurposes them to hold sports jerseys. The jersey is backed onto cardboard and uses white felt to give a professional finish to the piece.
The hardest part of the tutorial is pinning the jersey onto the cardboard backing, but even this is a relatively simple task, and you can have a framed jersey for the price of the frame plus a few dollars for additional supplies.
---
3.

Frame a Sports Jersey with Matboard
| | |
| --- | --- |
| Materials: | Matboard, Foam, Pins |
| Tools: | Paper, Pen, Tape, Glue, Brown Tape |
| Difficulty: | Easy |
Professionally framed jerseys look amazing because they stand proud of the backing and fit the frame perfectly. This tutorial uses matboard, which is a type of thick paper card that is used in framing, and a few basic materials. It does require a little care and attention to get the best results, but it doesn't take a lot of effort to frame a sports jersey with a matboard.
---
4.

Shadowbox Frame by Framing 4 Yourself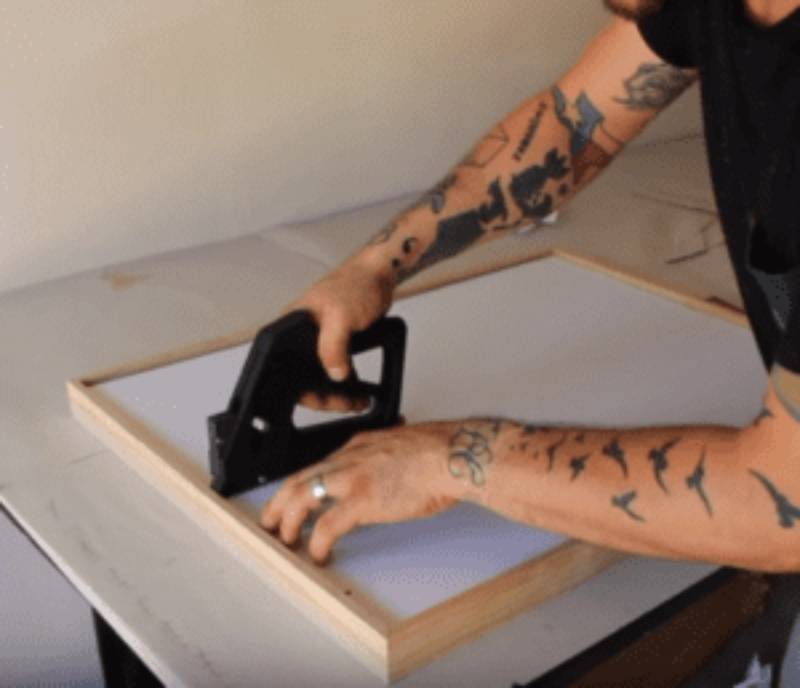 | | |
| --- | --- |
| Materials: | Glue, Staples |
| Tools: | Table Saw, Stapler |
| Difficulty: | Easy |
If you're going to take the time to properly secure your jersey on matboard, then you want an attractive frame that further highlights the look of the jersey, and this shadowbox frame tutorial shows you how to quickly and easily make a simple but effective frame. The plan includes a video tutorial that gives you precise details on getting the right cuts using a table saw.
---
5.

DIY Jersey Case by 100 Things 2 Do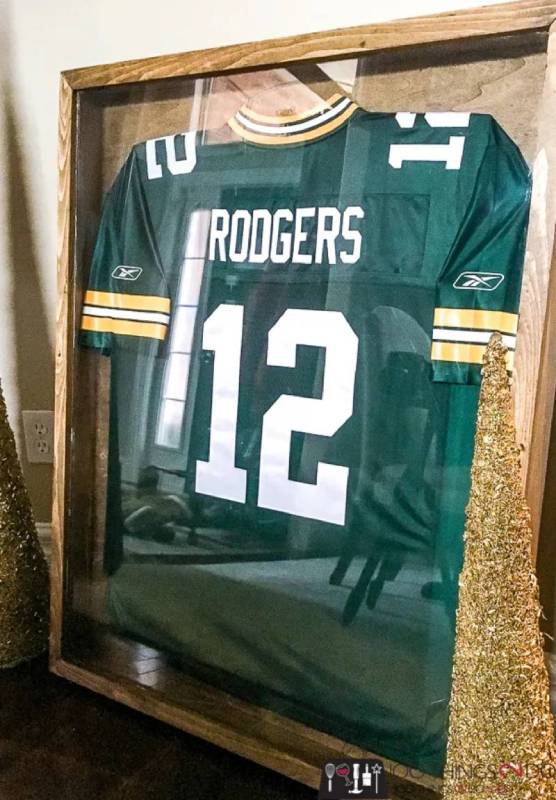 | | |
| --- | --- |
| Materials: | Plywood, Pine, Piano Hinge, Magnetic Closure, Plexiglass, Matboard |
| Tools: | Brad Nailer, Saw |
| Difficulty: | Moderate |
Having jerseys professionally framed can cost hundreds of dollars, but there is no denying that the end result is attractive on the wall. However, for a fraction of the price, and using this DIY jersey case tutorial, you can make your own. The frame is hinged, has a magnetic closure, and it uses stained pine, so it really does look professional once finished.
---
6.

How to Frame a Jersey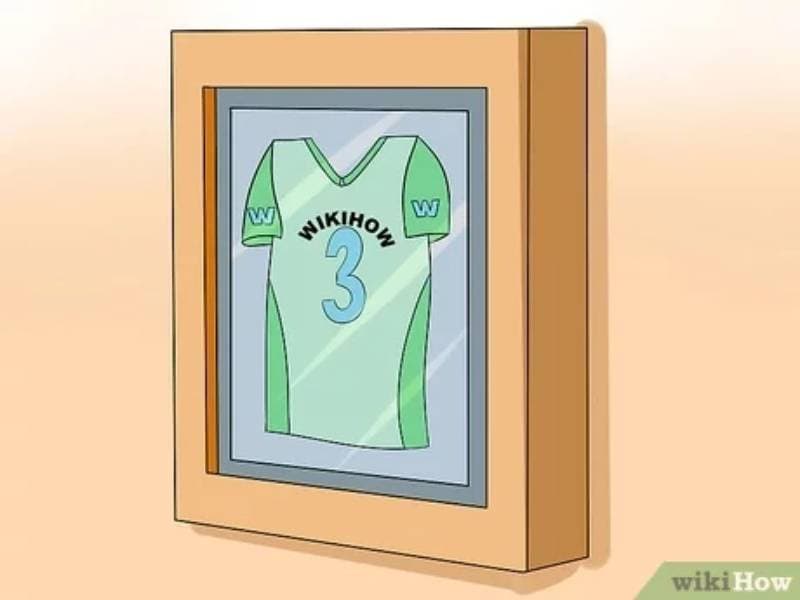 | | |
| --- | --- |
| Materials: | Shadow Box, Backing, Iron |
| Tools: | Knife, Needle, Thread |
| Difficulty: | Easy |
Rather than making everything from scratch or having a jersey professionally framed, you can land somewhere in the middle. Buy a shadow box and then frame it yourself. You can ensure that the frame looks good, potentially even picking one up from an antique or thrift store for very little money, while saving a few dollars on the cost of professional jersey framing.
This tutorial teaches you how to frame a jersey in an existing shadowbox and shows the benefit of ironing your jersey before you even begin framing.
---
7.

Removable Hockey Jersey Wall Mount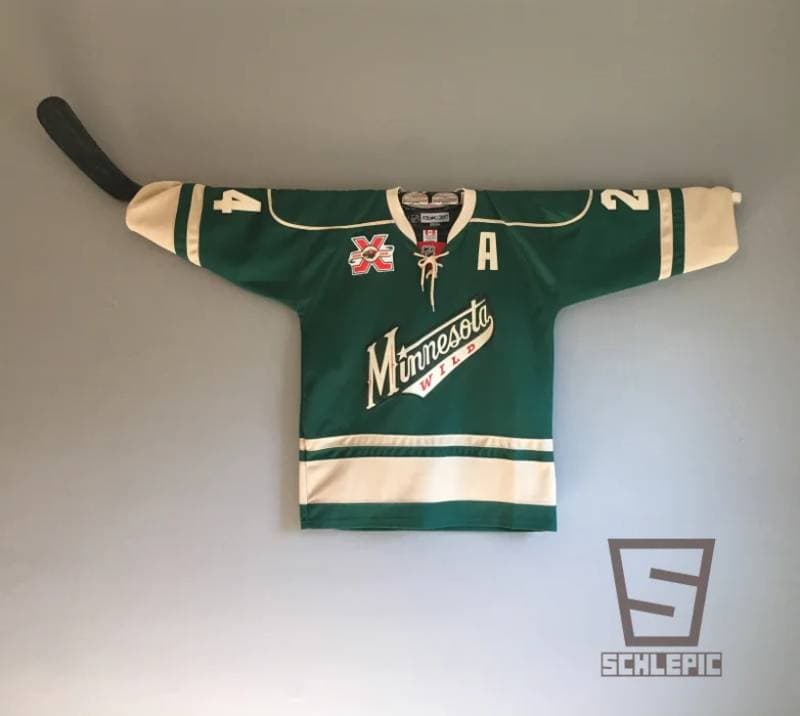 | | |
| --- | --- |
| Materials: | Hockey Stick, Wall Spacers |
| Tools: | Knife, Glue |
| Difficulty: | Easy |
To display a sports jersey, you don't have to run a shadow box; there are other ways of hanging and displaying your treasured items. This removable hockey jersey wall mount uses a battered and bruised hockey stick that is hung on the wall using removable brackets. It looks great and is the ideal hanger for a hockey jersey. It's also really easy to make and secure.
---
8.

Professionally Frame a Basketball Jersey in a Sports Display Case
| | |
| --- | --- |
| Materials: | Jersey Frame, Photo Board, Mount Board |
| Tools: | Pins, Glue |
| Difficulty: | Easy |
Buying a professional jersey frame kit means that you get everything you need to be able to frame a jersey yourself and make it look professional. You can choose a kit with the layout of the backing board and frame that you want.
Adding photos adds some extra visual appeal while providing visual context and it is one of the ways that professionally framed jerseys really stand out. This tutorial shows you how to use a kit to professionally frame a basketball jersey in a sports display case.
---
9.

Football Shirt Framing
| | |
| --- | --- |
| Materials: | Deep Sports Frame, Foamboard |
| Tools: | Micro Tags |
| Difficulty: | Easy |
This is another tutorial that uses existing products, showing you the steps required for football shirt framing that looks professional and leaves what is essentially an attractive piece of wall art, as well as a means of showing off your sports memorabilia.
---
10.

DIY Art from Old Sports Jerseys by DIY & Crafts
| | |
| --- | --- |
| Materials: | Canvas |
| Tools: | Stapler, Scissors, Pliers |
| Difficulty: | Easy |
If you have old sports jerseys and you don't know what to do with them as they reach the end of their useful life, you can turn them into pieces of wall art without putting them into frames or cases. Using this tutorial you can easily make art from old sports jerseys by stapling the jersey to an existing wall canvas. It's quick and effective, but it does mean that you probably won't be able to put the jersey to any other use afterward.
---
11.

DIY Jersey Frame by IKEA Hackers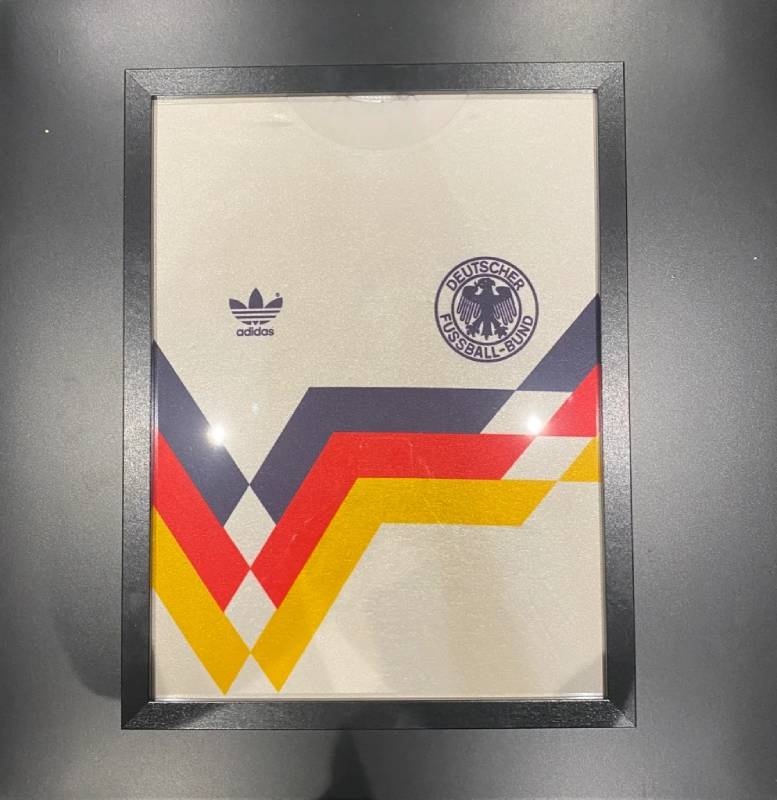 | | |
| --- | --- |
| Materials: | IKEA RIBBA Frame, A3 Card |
| Tools: | Farmer's Tape |
| Difficulty: | Easy |
IKEA hacks are great. They're cost-effective because IKEA products are really cheap, and they're usually easier to assemble than starting from scratch. This IKEA hack repurposes an IKEA RIBBA frame, effectively teaching you how to back the shirt so that it sits under the frame front.
---
12.

Window Table by Marty's Musings
| | |
| --- | --- |
| Materials: | Fence Boards, Window, Wood Filler, Wood Putty, Hardware |
| Tools: | Saw, Nailer |
| Difficulty: | Moderate |
If you really want to create a unique display for your jerseys and you have an old window or fence boards laying around, then this window table is perfect. The window lid means that you can see in and enjoy looking at the jerseys, and the table design means you don't have to hang it from any wall.

Conclusion
Sports jerseys are great pieces of sports memorabilia. Whether they're signed or not, and even if they are jerseys from your own sporting days, hanging them on the wall means that you can enjoy them far more than if they are slung on the floor or hanging in the wardrobe.
Make sure they're ironed, choose a backing and mount that complements the jersey, and use a frame or shadow box to really show off the top in all its glory using one of the tutorials and plans above.
---
Featured Image Credit: Commemorative Jersey Image Credit: Djuradj Vujcic, Wikimedia Commons CC BY 2.0)