Ryobi vs. Milwaukee: Which Power Tool Brand Is Better in 2023?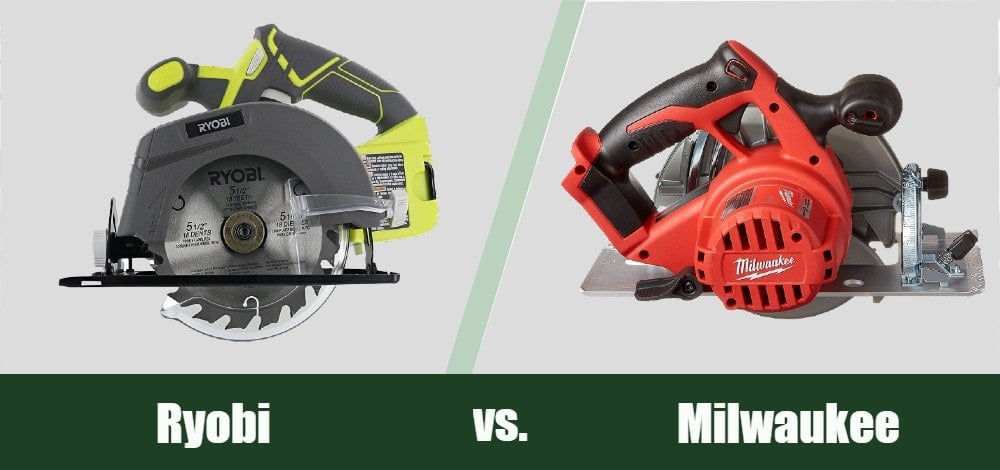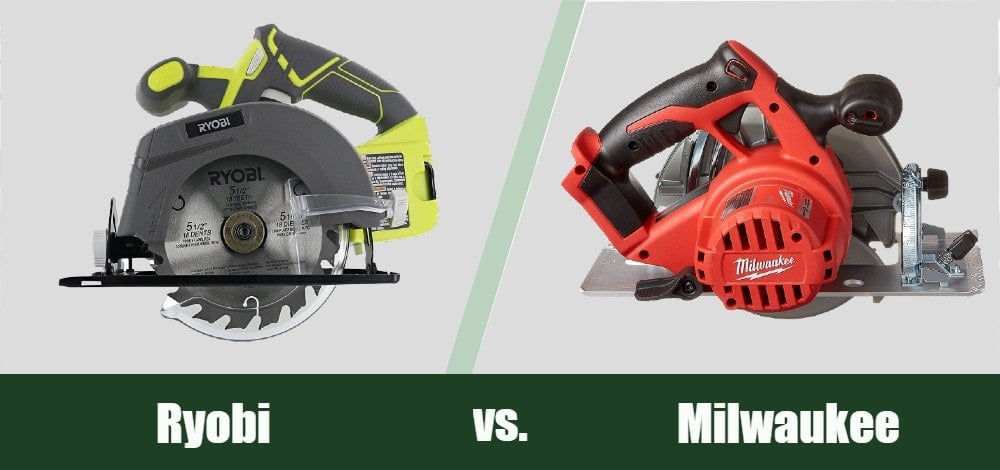 Even though Ryobi and Milwaukee are both subsidiaries of the Techtronic Industries Company (TTI), they couldn't be more different. Ryobi is located overseas in Japan, whereas Milwaukee is USA-based, which its name suggests. There are a few major players in the power tool industry. However, TTI is the second largest, which explains its diversity of holdings.
Ryobi's reach expands into several industries under the Ryobi Limited umbrella. While its product line is similar to Milwaukee, it also has a presence in printing, telecommunications, and electronics. It makes sense, given the power tool and general machinery's innovations into smart technology. On the other hand, Milwaukee markets to serious DIYers and contractors with a narrower niche.
TTI makes strategic use of licensing arrangements with both manufacturers. For example, the use of the Ryobi Limited lends its brand name to Ryobi Outdoor Power Equipment and Ryobi Power Tools. Milwaukee is another offering in TTI's brand lineup.
A Quick Comparison
| | | |
| --- | --- | --- |
| Brand name | Ryobi | Milwaukee |
| Established | 1943 | 1924 |
| Headquarters | Fuchu, Hiroshima, Japan | Brookfield, Wisconsin |
| Product lines | Power Tools, Garden Equipment, Die Casting | Instruments, Power Tools, Hand Tools |
| Parent company/ major Subsidiaries | Subsidiary of Techtronic Industries Company Limited (TTI Group) | Subsidiary of Techtronic Industries Company Limited (TTI Group) |
Brief History of Ryobi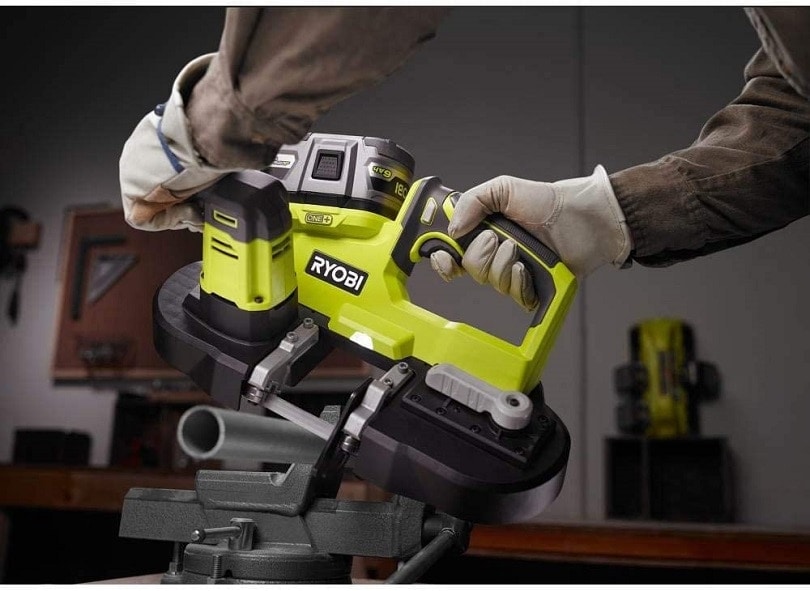 Ryobi's history begins later than Milwaukee—in 1943 in Japan. Its focus was on manufacturing, but not power tools. Instead, its first venture was the production of plastic die cast products. It diversified into a broad range of industries, including door openers and fishing tackle, before casting its net into power tools in 1968. Ryobi, or more correctly Ryobi Limited, got out of power tools with sales between 2000–2002.
The manufacturer kept the well-established Ryobi name with the licensing we discussed earlier. Ryobi Limited continues to innovate in the die casting industry. It also moved into the printing market in 1961, producing a full line of products. Today, Ryobi Outdoor Power Equipment and Ryobi Power Tools carry on the reputation for manufacturing high-quality equipment.
Other companies exist in its portfolio in the United States, including die casting and products for the automotive industry. Ryobi Limited turned over the reins of its power equipment sector to a new one called the Kyocera Corporation, also based out of Japan.
---
Brief History of Milwaukee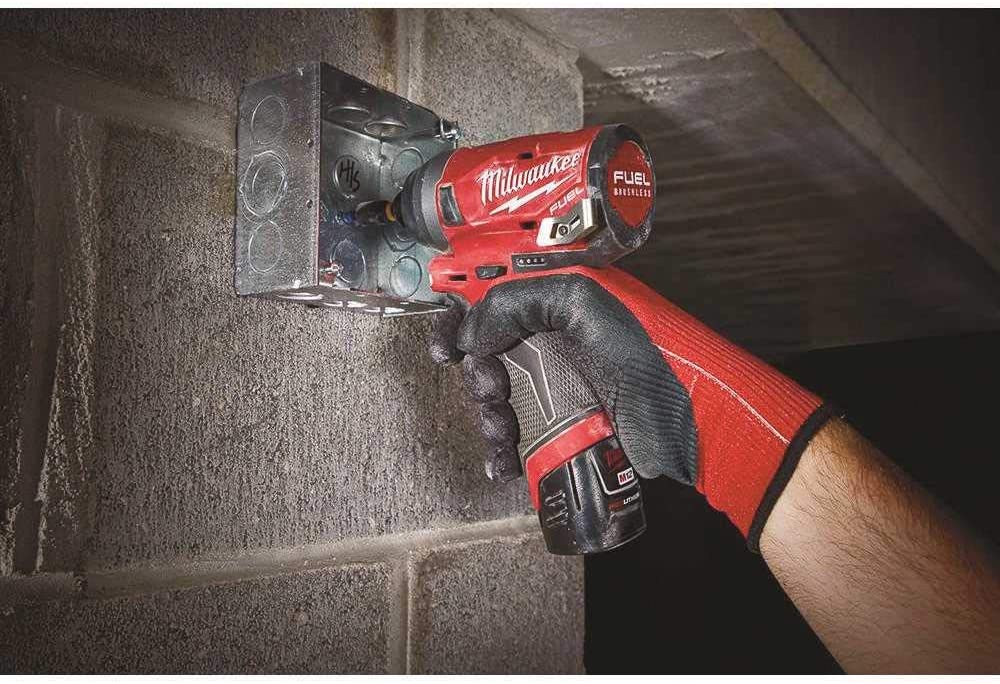 Milwaukee's beginnings read like the story of the American dream come true. It was the brainchild of A.H. Petersen and Albert F. Siebert, getting its start in 1923. After a fire dashed Petersen's hopes, Siebert took over the business. The rest, as they say, is history. Siebert was a shrewd businessman who took the company to new heights by building successful partnerships with the military and breaking ground with its innovations.
Few manufacturers can boast of such state-of-the-art technology as the Sawzall, patented in 1951. This one tool revolutionized the construction industry and established Milwaukee as a quality producer of power tools. Other innovations followed, including its line of hammer drills, sanders, and other trade-specific equipment, geared toward the professional user.
Milwaukee held its own for just over 50 years. Then, Amstar bought the company in 1975. The manufacturer flip-flopped between various owners before settling in with TTI in 2005. It is the longest stretch that Milwaukee has had under one owner since its beginnings with Siebert.

Ryobi vs. Milwaukee: Manufacturing
Ryobi
As you may expect, Ryobi has an international presence with 12 plants in six countries, including the United States. Shelbyville, Indiana is its American hub. The company recently announced ambitious plans to expand its footprint and boost the local economy. This site focuses on the die-casting segment for the automotive industry.
It has offices throughout Japan with additional satellites in Mexico, Northern Ireland, Thailand, and China. Like many corporations, different sites specialize in particular products. That increases the productivity and efficiency of each line. Its corporate office is located in Chicago.
Milwaukee
TTI is based out of Hong Kong. On the other hand, Milwaukee has a significant USA-based presence, primarily in Wisconsin, with locations in Brookfield and Sun Prairie. The company has plans to expand its reach in the state, with plans underway to complete a facility in West Bend, Wisconsin. It has plants in Indiana and Mississippi too. It makes sense, given the industry's project rise in annual growth.
Milwaukee also has global plants in Europe, Coahuila, Mexico, and China. The company is putting its estimated annual revenue of $729.89 million to good use with further investments in technology and innovation. Unlike Ryobi, Milwaukee's consumer base isn't tied to a single home improvement chain. That fact gives it additional latitude for expansion into different markets.
---
Ryobi vs. Milwaukee: Product Line
Ryobi
Ryobi is so diverse that it almost feels like you need a scorecard to keep with it. Most of its line consists of specialized products that limit its competition. It also positions the company as a one-stop solution for businesses and organizations. The division of its portfolio gives it a safety net, even if the segments are so varied.
Die Casting
Die casting products represent Ryobi's roots that began with its start in the industry. It represents over three quarters of its net sales. While it serves a variety of market segments, the automotive one is its stronghold.
Power Tools
Power tools generate a distant third of Ryobi's net sales. Buyers can find their products online and at Home Depot stores exclusively. It's an interesting fit, considering that this chain caters more toward contractors instead of DIYers.
Builders Hardware
Builders hardware like door hinges may seem like an odd fit for a company so involved in more sophisticated equipment. However, it makes sense when you juxtapose it with its role in die casting.
---
Milwaukee
Milwaukee isn't nearly as diverse as Ryobi. It has a razor-sharp focus on DIYers and contractors with a full line of products to cement brand loyalty even further. Everything it manufactures is high-quality and well-made. It's evident in the construction and materials. Some tools are heftier, but they represent a solid investment for individuals and businesses who want the best.
Instruments
Milwaukee recognizes the diverse roles in construction with specialized instruments like multimeters, imaging tools, and ballast testers. It's worth noting that they cover projects from start to finish with these lines of products.
Power Tools
Power tools are Milwaukee's bread and butter. They have a solid reputation for producing high-quality items. Their products aren't cheap, which makes them more of an investment than some of their competitors.
Hand Tools
Milwaukee impressed us by its attention to things that some people may write off as all the same. They prove that it isn't true. The company continues to refine even the most mundane tools, such as hammers and wrenches.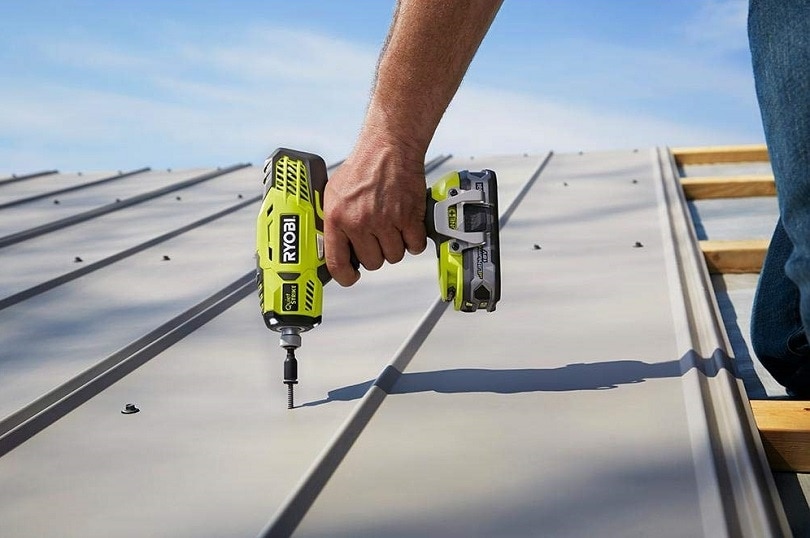 Ryobi Brand vs. Milwaukee Brand: Price
For good or bad, the price often ends up in the dealbreaker category. After all, it's not the only measure of value. There are several other factors that you should consider before deciding on which one to buy.
Ryobi
Many of the power tools in Ryobi's lineup fall into the affordable category. That makes them a sound investment for the casual DIY who wants a decent product without a high price tag. The company also has the contractor in mind with combo kits that offer attractive discounts when you buy several products.
Milwaukee
Most Milwaukee products start at prices that exceed those of Ryobi. There's no doubt that it's a premium brand that comes with a matching price. That's the case even with the basic tools, such as drills and hacksaws.
---
Ryobi vs. Milwaukee: Warranty
We believe all manufacturers should back up their products with at least a 30-day guarantee against defects. We get it. Things happen. Machinery hiccups or fails. Sometimes, it takes a while for them to rear their ugly head. That's where the warranties come into play.
Ryobi
Ryobi offers a range of warranties, which is par for the course for these products. There are a lot of overlaps with competitors like Milwaukee. For example, both offer a limited lifetime warranty on hand tools, which is an attractive selling point. We appreciate the transparency of the terms on its website.
Milwaukee
Milwaukee scores high marks for making warranties a simple process for consumers. All you have to do is buy something, and it's covered. You'll get free replacements or repairs in return. The company's website makes it easy to find out the terms and conditions, which vary with the product.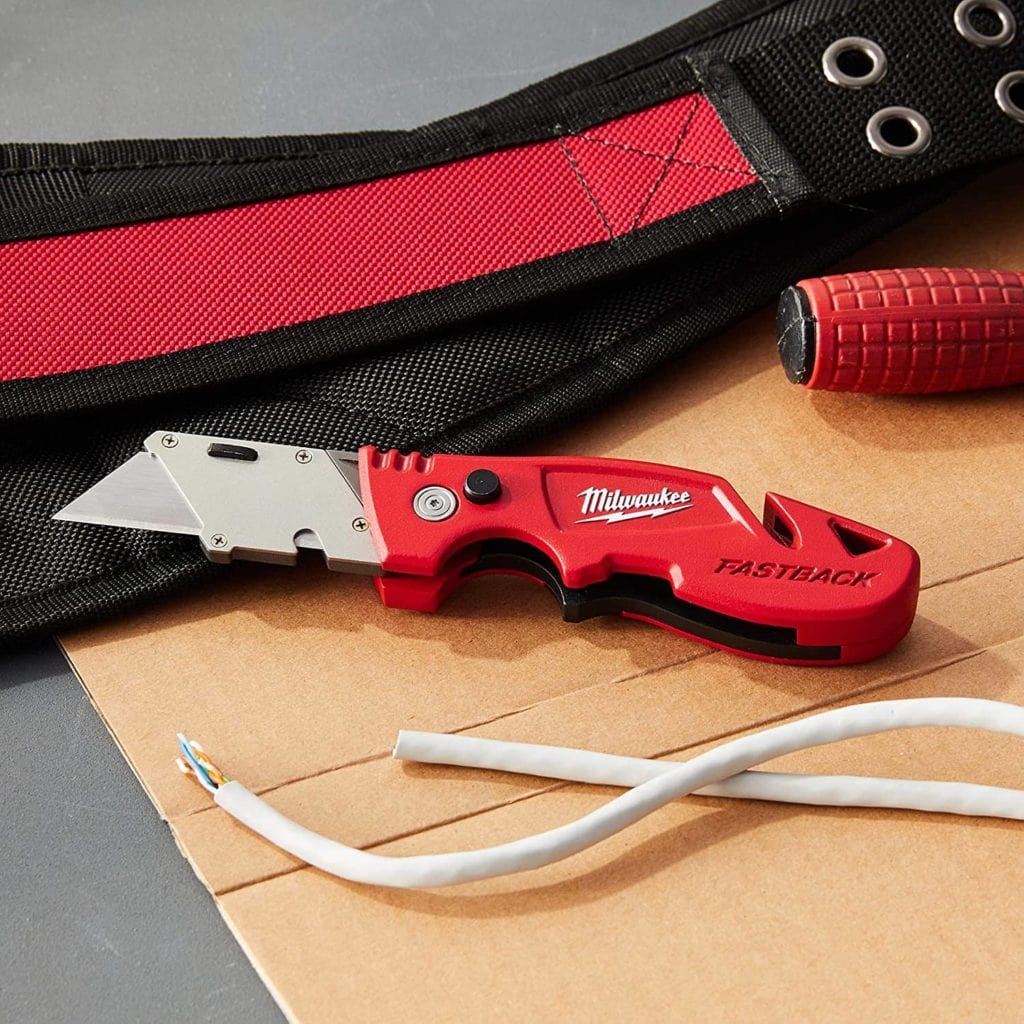 Ryobi vs. Milwaukee: Customer Service
It's evident that customer service matters. It's the single best way that a company can foster consumer loyalty. About 70% of buyers become repeat customers when businesses make it a priority.
Ryobi
Ryobi offers good customer service—if you can get in touch with them. Their website doesn't offer live chat. The hours you can get a live person to talk to are limited to weekdays until 6 p.m. EST. You can email them. Fortunately, they answer messages promptly. Agents are friendly and eager to find solutions.
Milwaukee
Milwaukee has the same contact limitations. However, they have an online presence on several social media sites, including Facebook, Twitter, and Instagram. They address concerns with a quick turnaround. Unfortunately, they don't have live chat, either.

Head-to-Head: Ryobi vs. Milwaukee Drills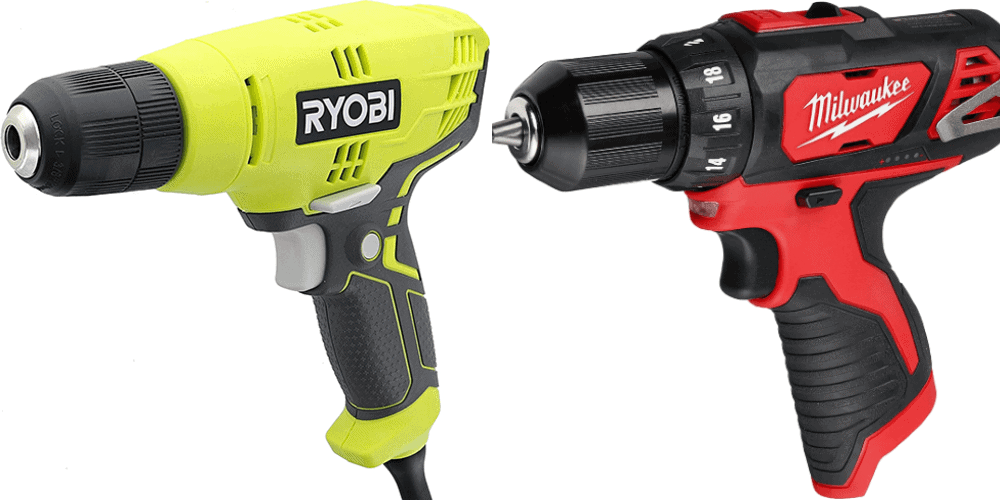 Ryobi offers affordably priced brushless and cordless drills. You can get just the bare tool for one-off products or combo kits to outfit your team. Most include the battery and charger. Advanced technology is on display with LED lights. The manufacturer backs up most of them with three-year warranties to sweeten the pot.
Milwaukee steps up to the plate with products that meet and exceed Ryobi's product line. They succeed with a variety of models to match the tool with the job. On the downside, they are considerably more expensive, even at the entry-level.
Our Verdict:
Milwaukee gets our vote because it's a tool that you'll use a lot. Therefore, it makes sense to invest in the best. This company delivers it.

Head-to-Head: Ryobi vs. Milwaukee Ratchet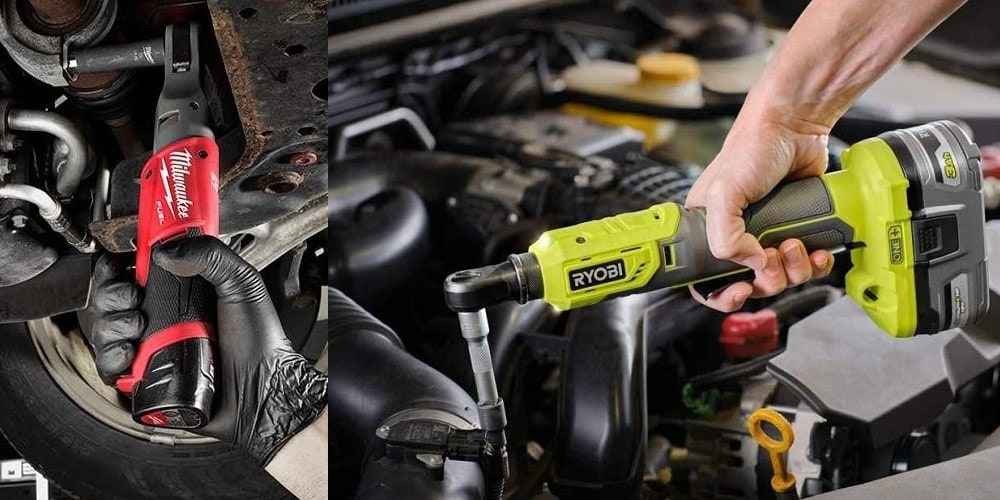 Ryobi's roots show themselves in the ratchet. The tools are well-made. The specs are in line with higher end products. They score high marks on all points. We'd be hard-pressed to find any faults.
Milwaukee's products succeed with their ergonomic design. The company builds them with the end-user in mind. That fact falls into line with its mission to provide quality tools for the professional user.
Our Verdict:
We'd call this one a draw unless you're a mechanic and will use it a lot. Both are well-designed and constructed. You'll be happy with either choice.

Head-to-Head: Ryobi vs. Milwaukee Impact Wrench
Impact wrenches are one tool classification where Ryobi and Milwaukee compete on an even playing field when it comes to price. Granted, that it's a specialized tool that doesn't have the all-purpose quality of a drill. Both manufacturers produce quality models in this category. They have excellent balance and a good hand feel. The ergonomic grips are another selling point.
The battery life is stellar with both the Ryobi and Milwaukee impact wrenches. That's high on our list of the must-have features with these tools. It leaves us hard-put to decide on a winner.
Our Verdict:
This one is another draw. Both manufacturers have put a lot of thought and effort into the design. The price points are similar. However, Milwaukee has a broader line of products if you need something specific.

Overall Brand Reputation
The essential thing with any product you buy is that it performs as expected and provides a decent ROI. Therefore, it's helpful to consider the points that are most likely to tip the scales either way. Let's discuss the ones that matter most.
Performance
Edge: Milwaukee
Milwaukee takes the prize on this score. Much of it has to do with their focus and target audience. They are after the market segment that wants the best. It's an excellent strategy because it gives the company and its employees a goal.
---
Price
Edge: Ryobi
The diversification of Ryobi gives it an edge when it comes to price. Better selling segments can absorb some of the costs to make their products more affordable. That puts them squarely in the DIY market.
---
Durability
Edge: Milwaukee
The quality of Milwaukee products is evident when you consider durability. These items are built to last. When you buy one of their tools, you've got a friend for life.
---
Design
Edge: Milwaukee
Design is one area where Milwaukee shines because of its focus. They bill themselves as problem-solvers because they work with pros to handle the quirks and issues that time on the frontline gives you. You'll see many bells and whistles that experienced users will appreciate.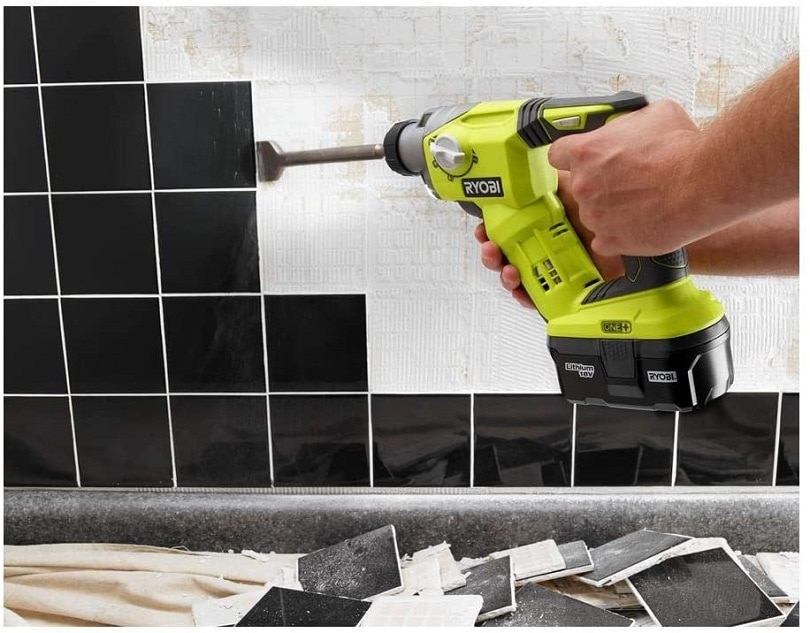 Conclusion
Ryobi appeals to the casual user. You'll get a decent product for the price. The company backs them up with warranties and good customer service. On the other hand, Milwaukee is the best choice for contractors and serious DIYers who will get a lot of use out of their tools. The company makes it a no-brainer with products that will stand the use and abuse. It isn't just a purchase. It's an investment.